Your companion for an unforgettable camping adventure
Campsite search, User Guide and travel planner all in one
Fabulous destinations, route planning, important information and much more: the California on Tour app for iOS and Android is your digital companion for an unforgettable VanLife adventure. With practical functions and smart solutions, it makes the next trip with your Volkswagen California easier than ever before, giving you more time to enjoy your holiday.
Whether you're embarking on a spontaneous road trip or a meticulously planned holiday, not only can you find your perfect campsite or parking spot, but also virtually everything a camper could ever need along your route – from filling stations to servicing for your California. With more than 23,000 campsites and more than 6,600 parking spaces throughout Europe.
The User Guide allows you to quickly and conveniently access technical information relating to your Volkswagen California model while on the move. For example, you can familiarise yourself with the vehicle settings before a long drive in a format that is clear and interactive.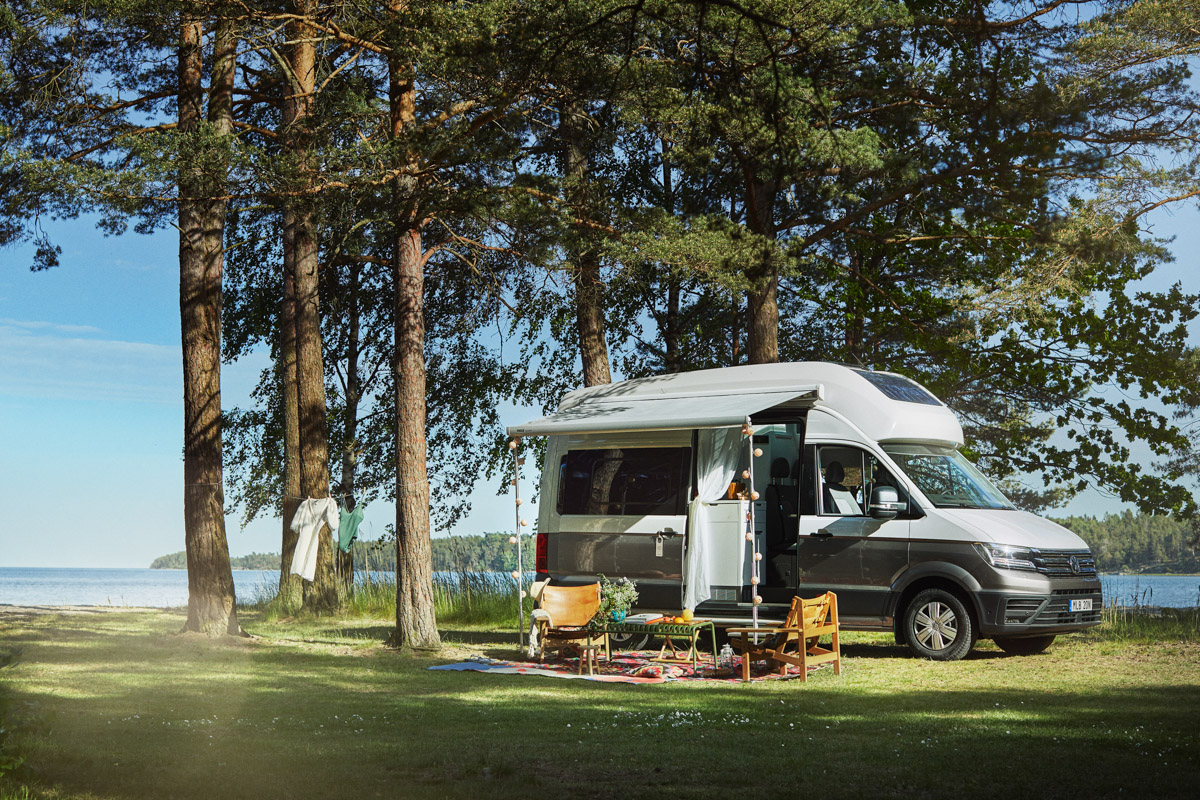 Get organised ahead of your next trip: in addition to campsites and parking spaces, the category and keyword search on the California on Tour app can be used to find many other interesting places and to manage them digitally. Whether you're looking for accommodation along your route or local restaurants and attractions, the "My places" feature lets you save your favourite destinations and stopovers for later, which are then of course available at any time. Digital travel planning made easy.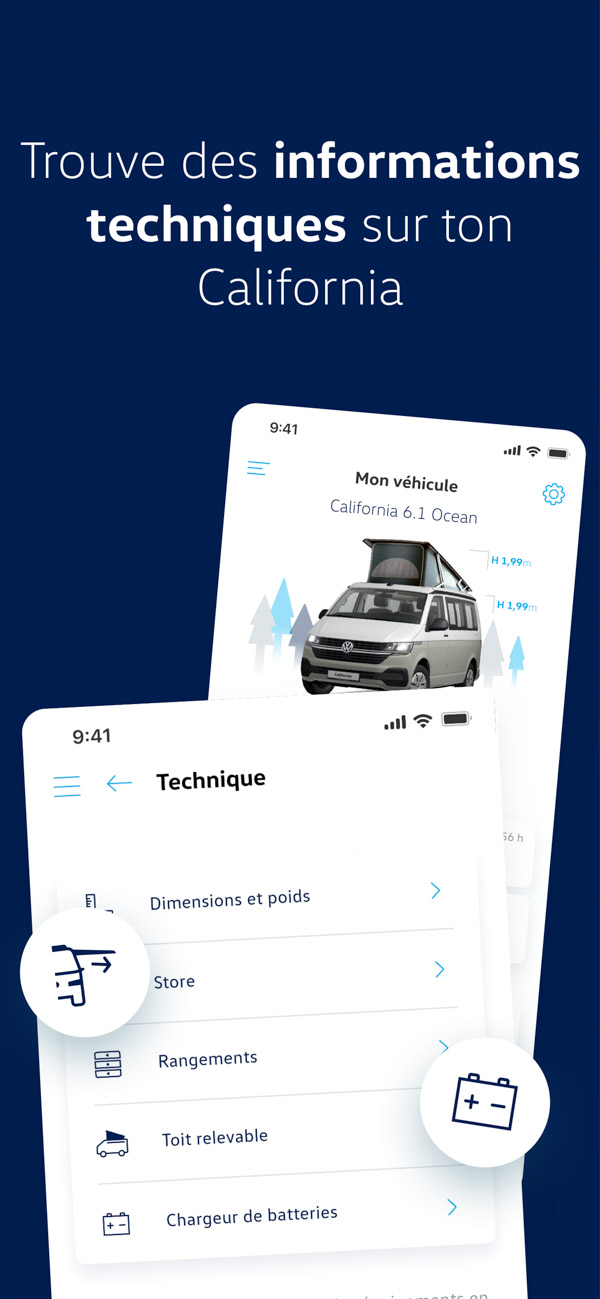 Visit the Volkswagen website for further information.