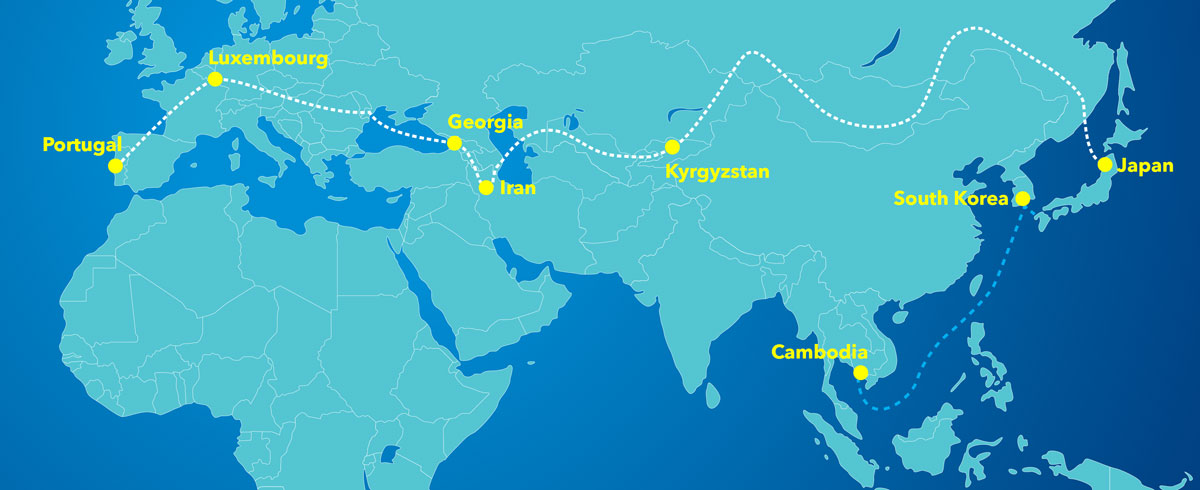 We are currently in: Portugal 🇵🇹
Previously in: Malaysia 🇲🇾, Thailand 🇹🇭, Laos 🇱🇦, Turkey 🇹🇷, Tanzania 🇹🇿, Croatia 🇭🇷, Senegal 🇸🇳, Luxembourg 🇱🇺, Azores 🇵🇹, Laos 🇱🇦, Cambodia 🇰🇭, South Korea 🇰🇷, Japan 🇯🇵, South Korea 🇰🇷, Russia 🇷🇺, Mongolia 🇲🇳, Russia 🇷🇺, Kazakhstan 🇵🇼, Kyrgyzstan 🇰🇬, Cuba 🇨🇺, Kyrgyzstan 🇰🇬, Uzbekistan 🇺🇿, Kazakhstan 🇵🇼, Azerbaijan 🇦🇿, Iran 🇮🇷, Armenia 🇦🇲, Georgia 🇬🇪, Ukraine 🇺🇦, Moldova 🇲🇩, Romania 🇷🇴, Hungary 🇭🇺, Austria 🇦🇹, Germany 🇩🇪, Luxembourg 🇱🇺, Belgium 🇧🇪, France 🇫🇷, Spain 🇪🇸, Portugal 🇵🇹
Next in: Luxembourg 🇱🇺, Croatia 🇭🇷, Slovenia 🇸🇮
2023, April (Malaysia)
2023, January-March (Thailand)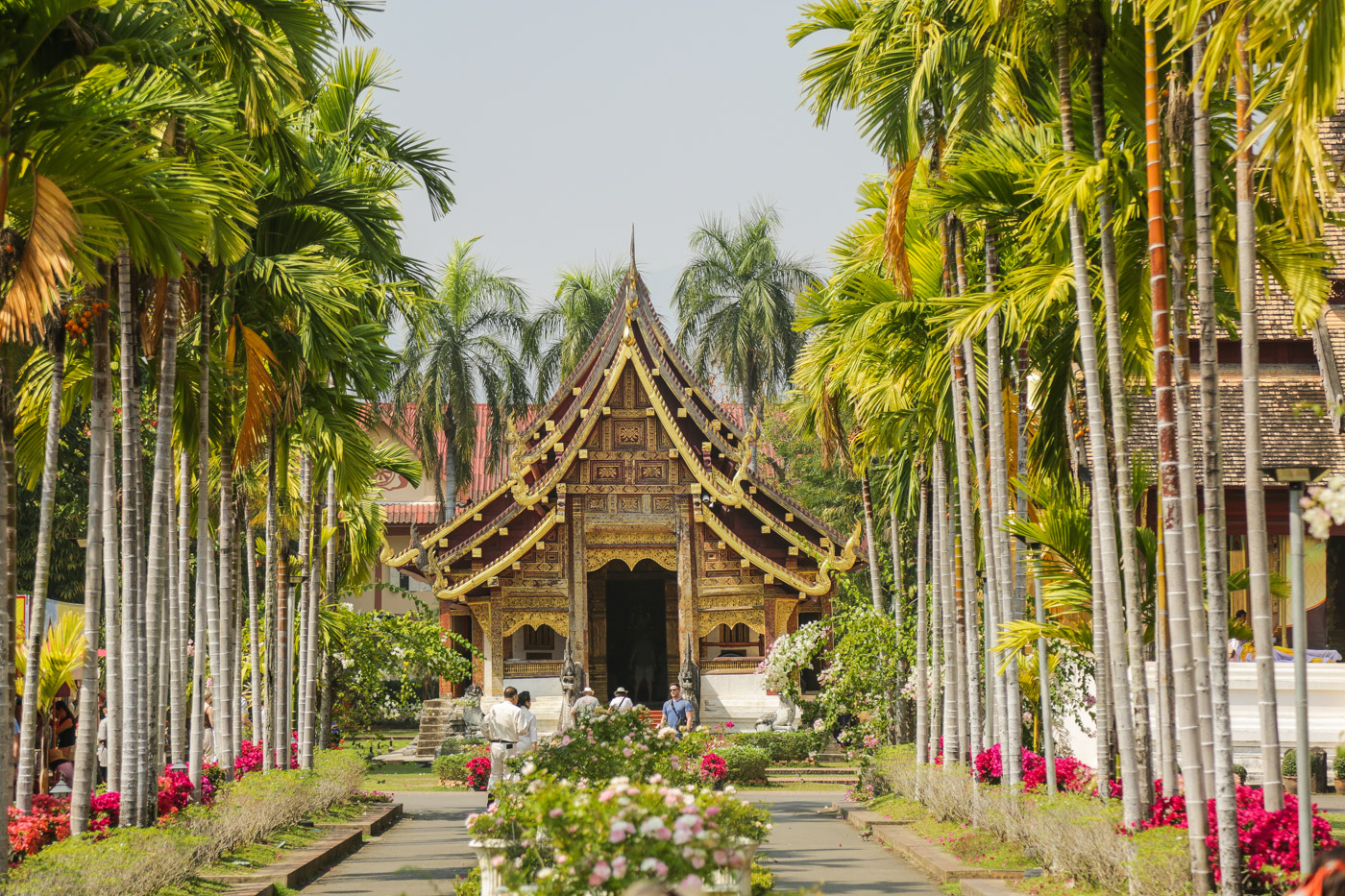 It was wonderful to finally be abe t return to SouthEast Asia where our motorbike had been stored since we left Laos in 2020, during the Covid pandemic. We returned to Laos, and crossed the border to Thailand to explore this incredible country from North to South! Two months to collect material for our next magazine, coming out soon!
2022, October (Turkey)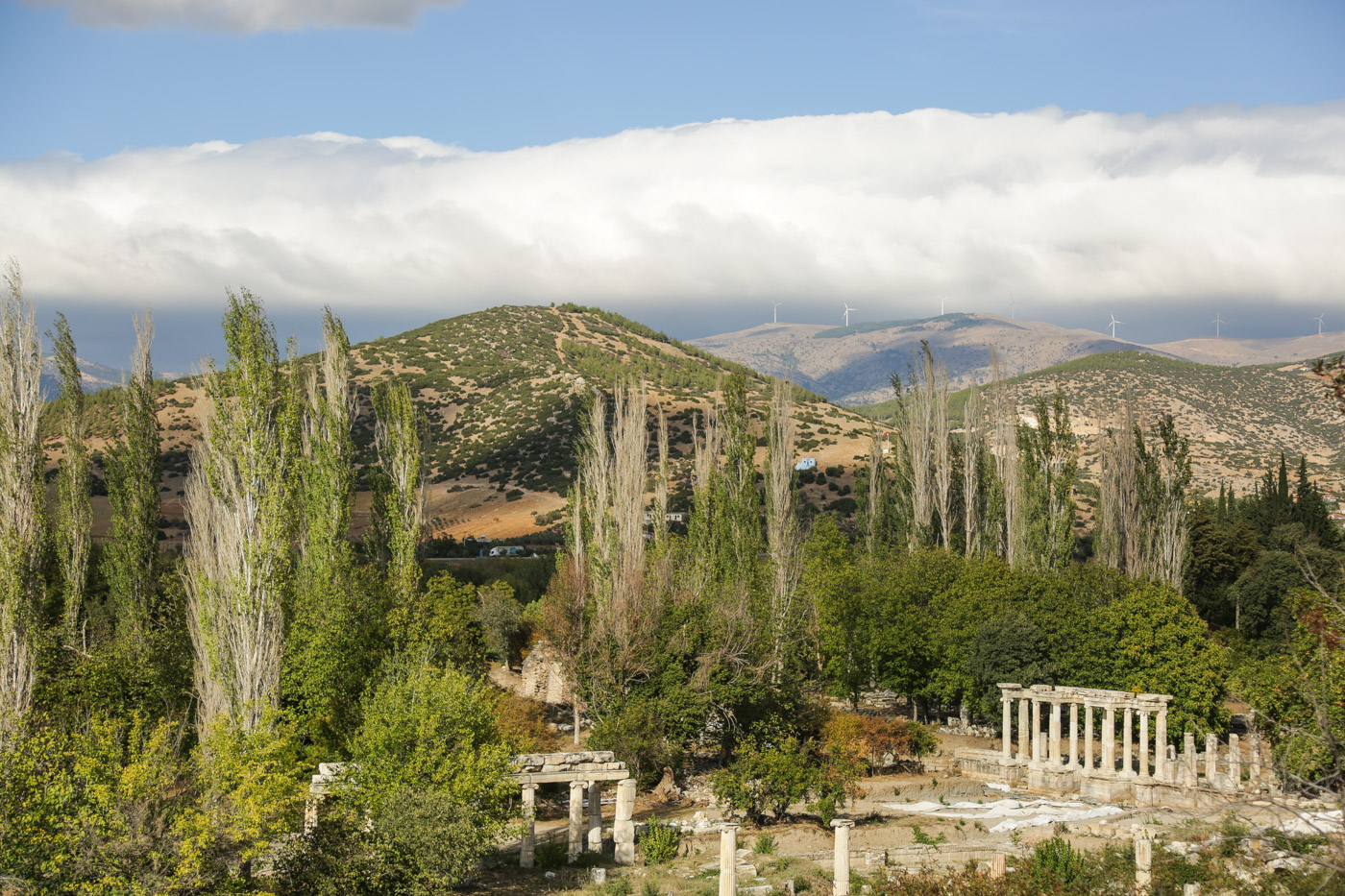 We spent some lovely days in the region of Izmir, Turkey. We loved the region and can only recommend it to anyone looking for culture and some rest on the beach.
2022, September-October (Tanzania)

We had an incredible time in Tanzania, where we spent almost two months, travelling from the north (from the region of Arusha) until Dar es Salaam and then Zanzibar. We can only recommend this country of friendly people. We have dedicated one entire magazine to it. Have a look here.
2022, August (Croatia)
What a wonderful time we had in Croatia, sailing with friends from island to island. With a local skipper, we sailed to the most remote bays and beaches, and got to swim in the most crystalline waters, where the sea is turquoise green and lukewarm. Occasionally, a storm to remind us of who is in charge and at the same time and to offer us incredible photo ops. What a delight! We are ready for some serious sailing lessons.
2022, May (Senegal)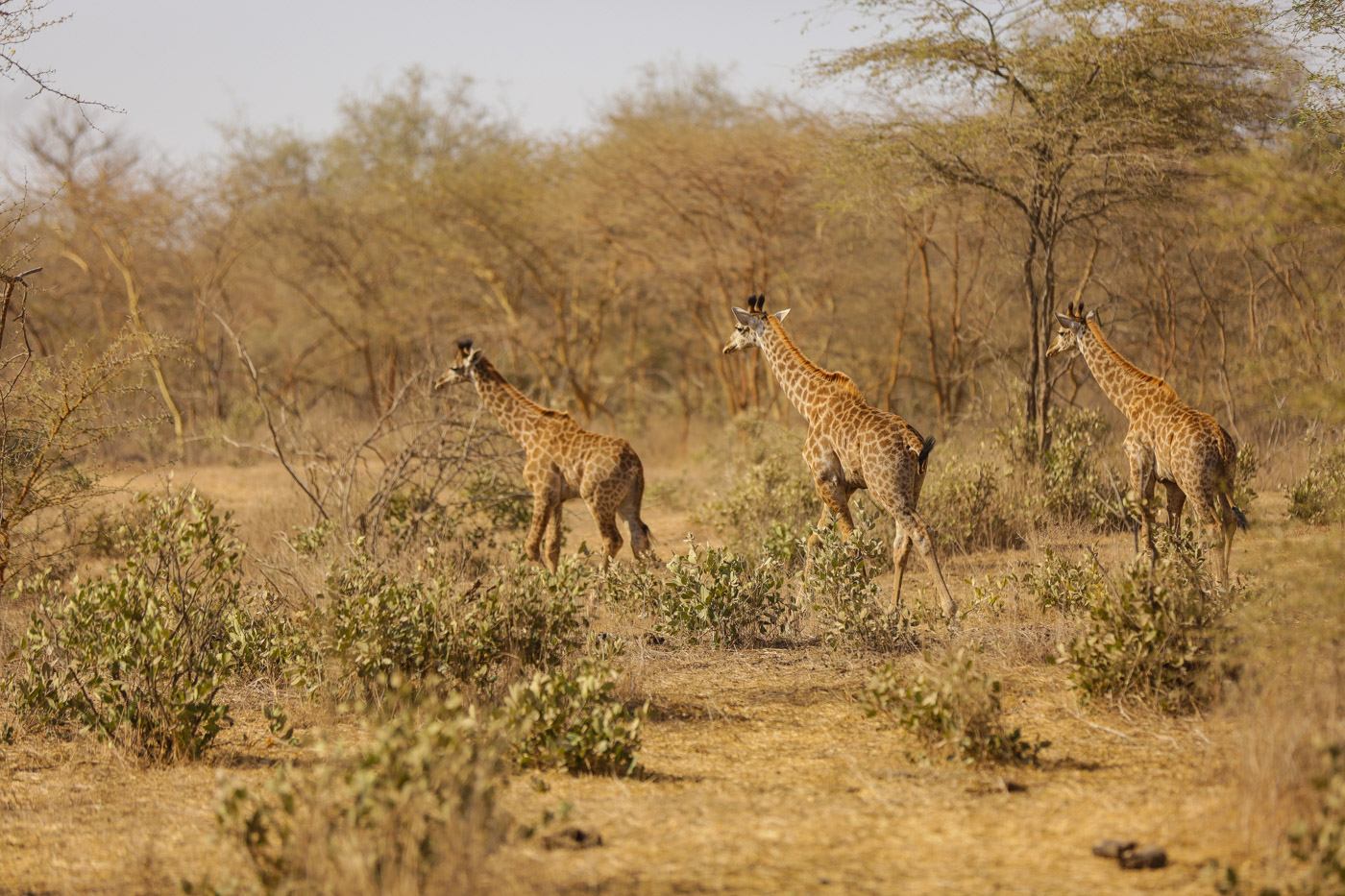 It was just a week, but it was totally worth it! We needed a break and decided to go on a small trip to Senegal. We had never expected that we would be able to live so many beautiful things in such a short time! We did a Safari (yes, Senegal is not known for its wildlife, but there is enough to keep one happy with giraffes, rhinos and zebras…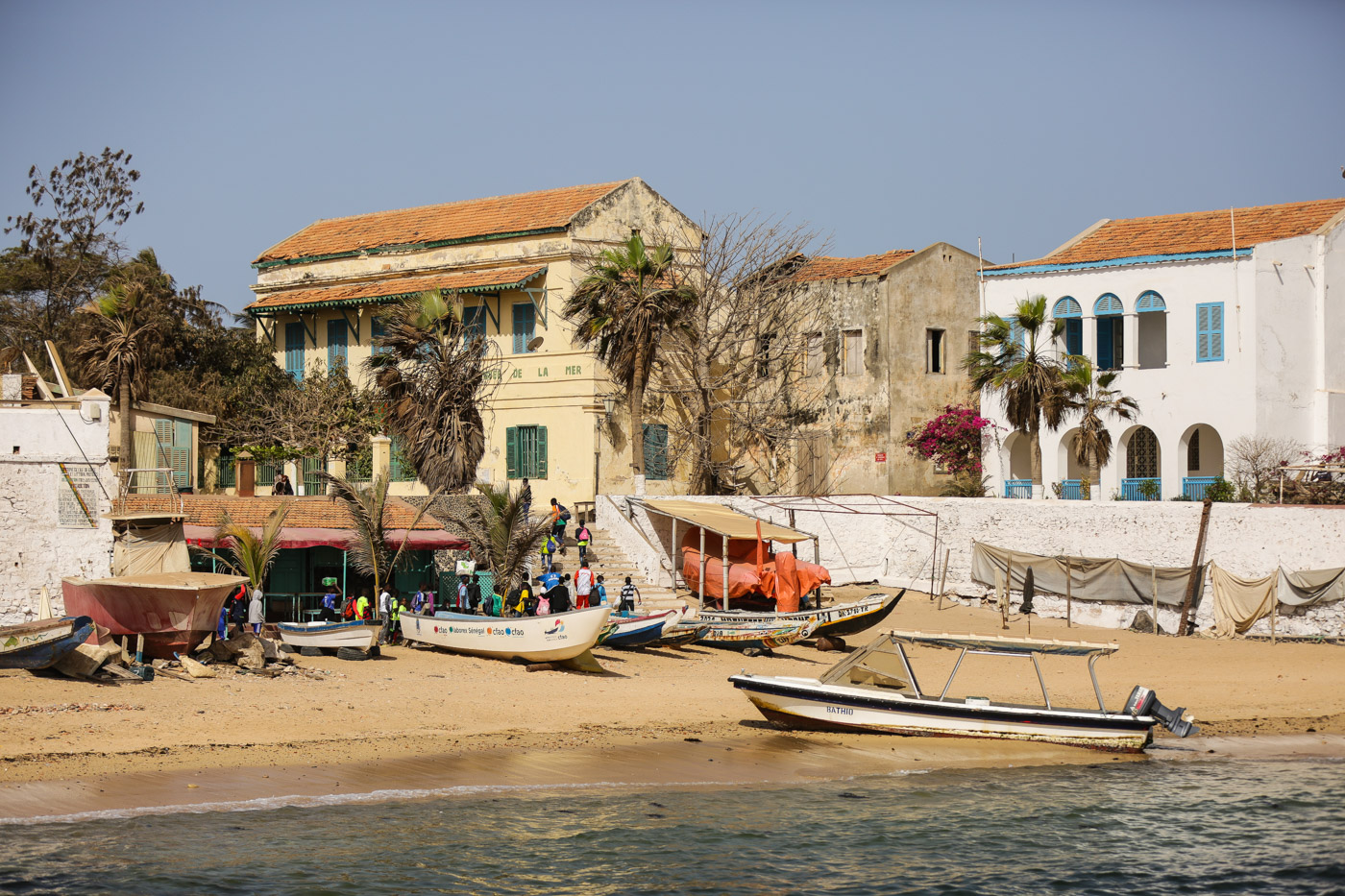 We also visited the Island of Gorée  (a UNESCO World Heritage island) to pay homage to the sad past of the island and to learn about the commerce of slaves, this infamous part of history. Between the 15th and 19th centuries, Gorée was the largest slave-trading centre on the African coast.
2021, July (Mullerthal, Luxembourg)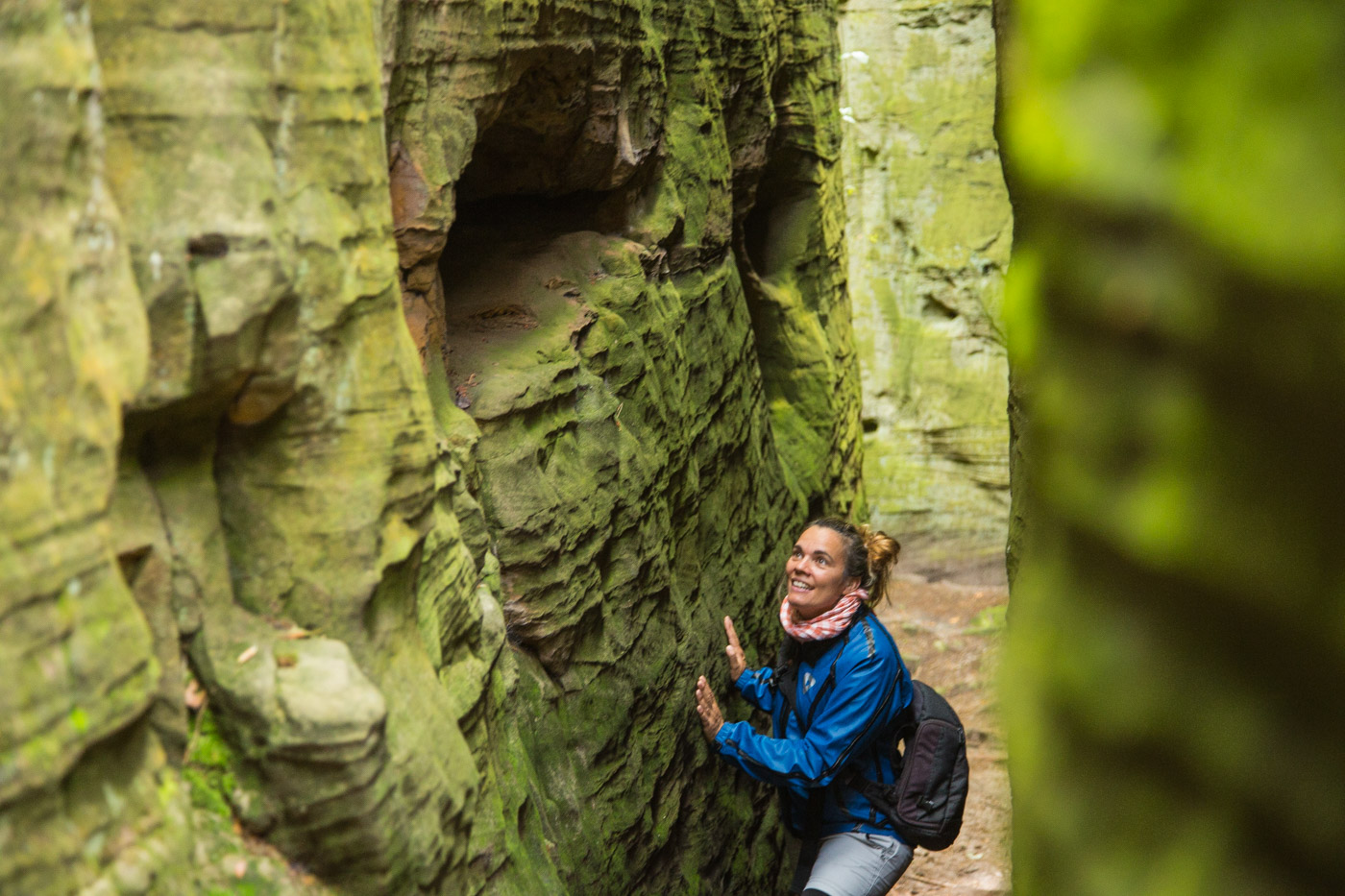 Oh my! Coming back home and discovering one of the most beautiful hikes of the Mullerthal region, also known as Luxembourg's Petit Suisse, was definitely one of the highlights of our summer spent at home. But there were many others. We hiked, we cycled, we went on an air balloon ride and we even… motorcycled!
2021, June (São Miguel Island, Azores)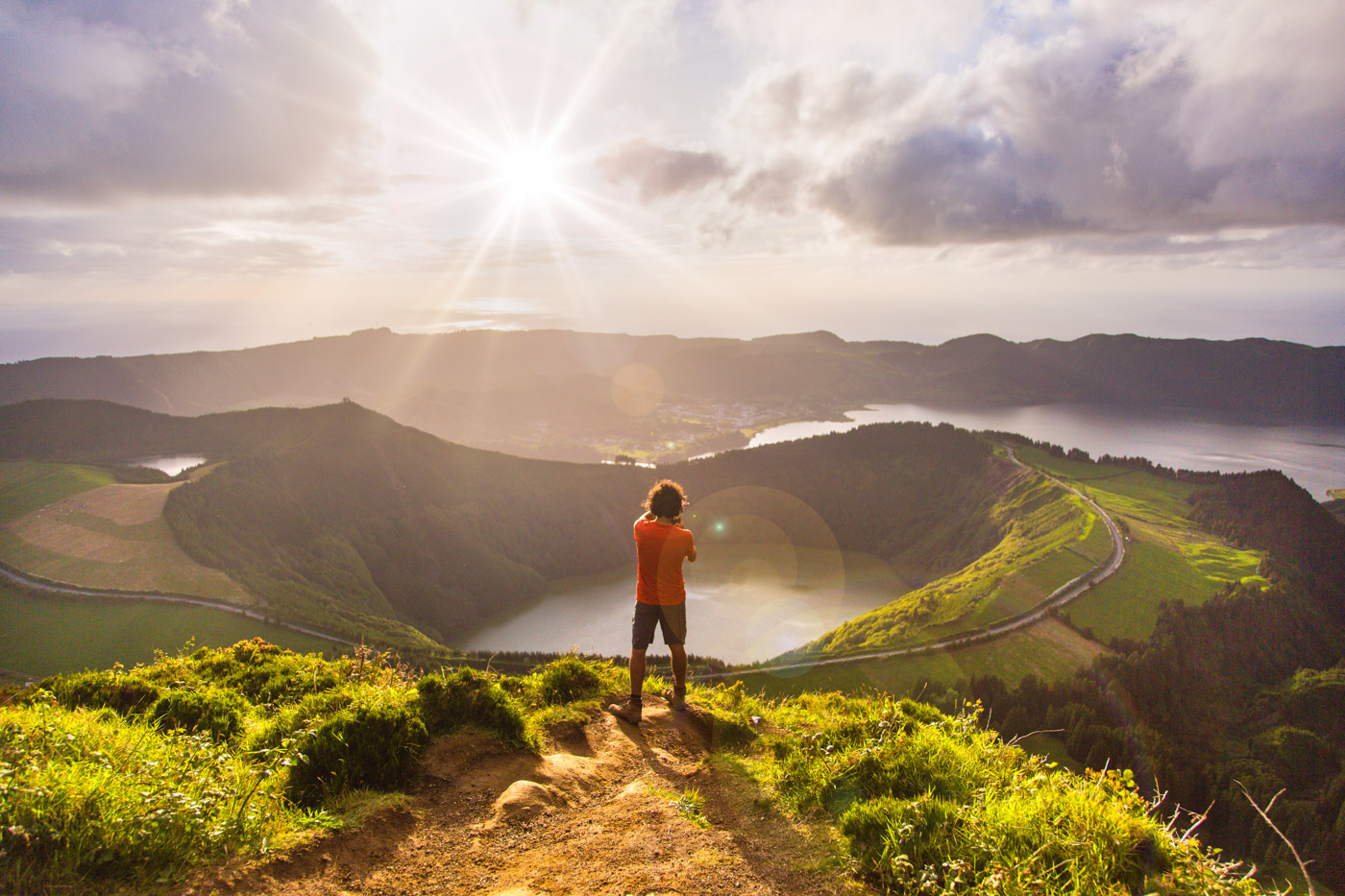 If you have never been to São Miguel, Azores, you need to go there soon! This is one of the most beautiful places in the world and it is so easy to reach from Europe or from the USA. São Miguel offers many activities, from Whale Watching to hot springs, very fresh and tasty gastronomy…
2021, June (Terceira Island, Azores)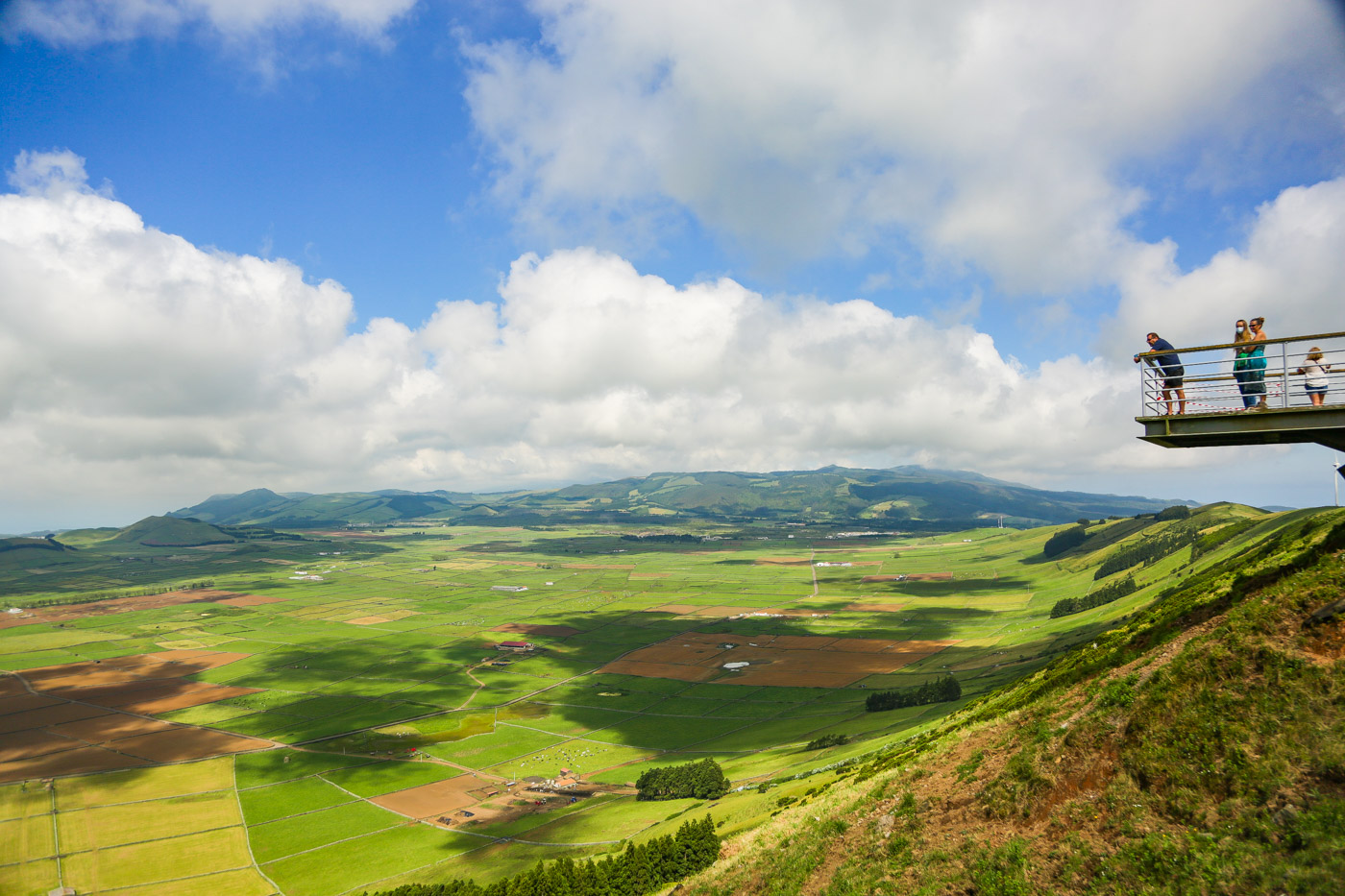 Many think that there is little to visit and to do in Terceira Island. That is a completely false idea. Besides the beautiful capital of the island, Angra do Heroísmo, the island offers unique places, such as tis incredible crater.
2021, June (São Jorge Island, Azores)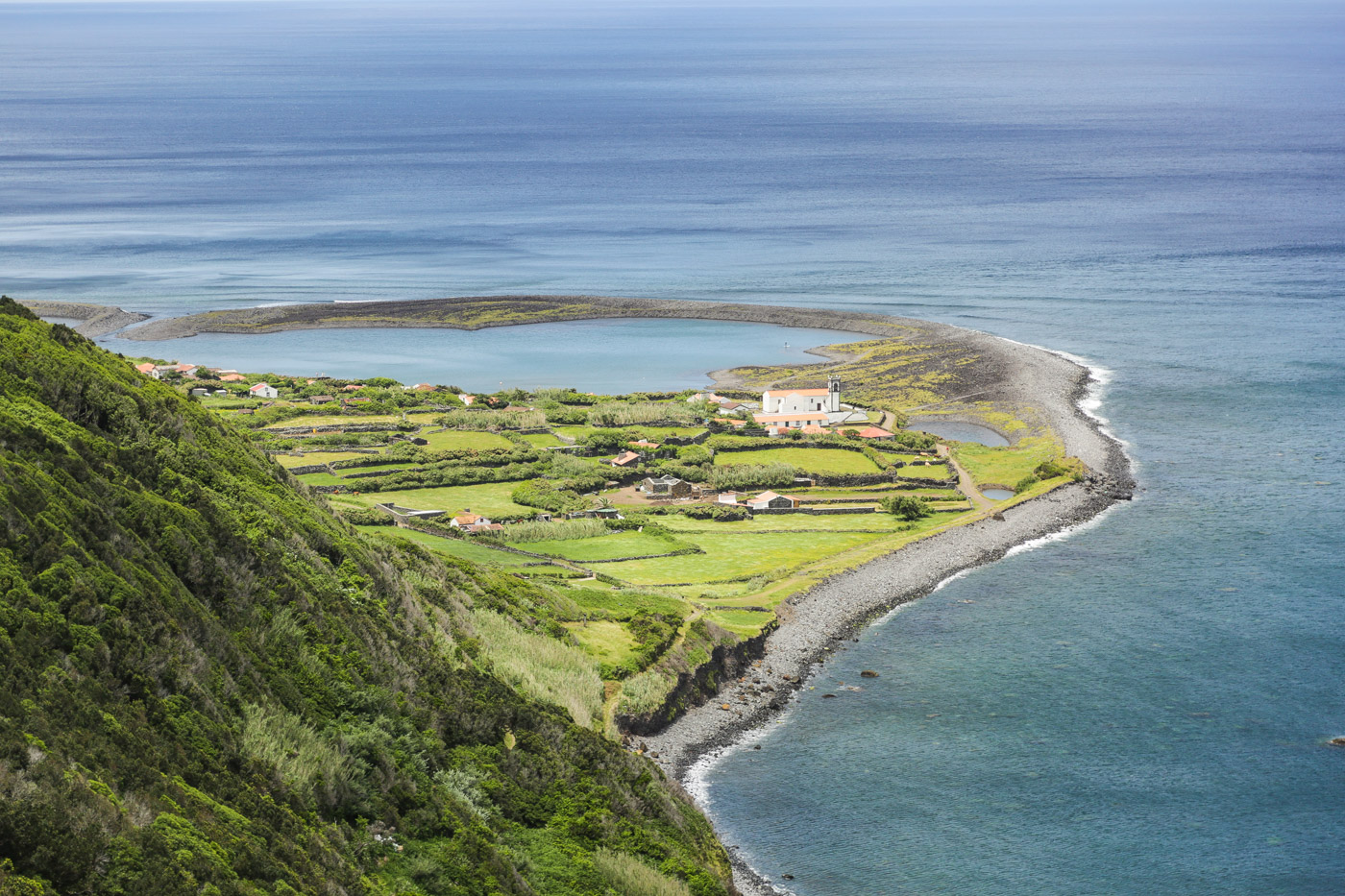 São Jorge is called the island of the fajãs, and for a good reason! Nowhere else have we seen so many fajãs as here. It is a spectacular island with some of the most beautiful hikes of the archipelago and also a good place to try canyoning…
2021, June (Pico Island, Azores)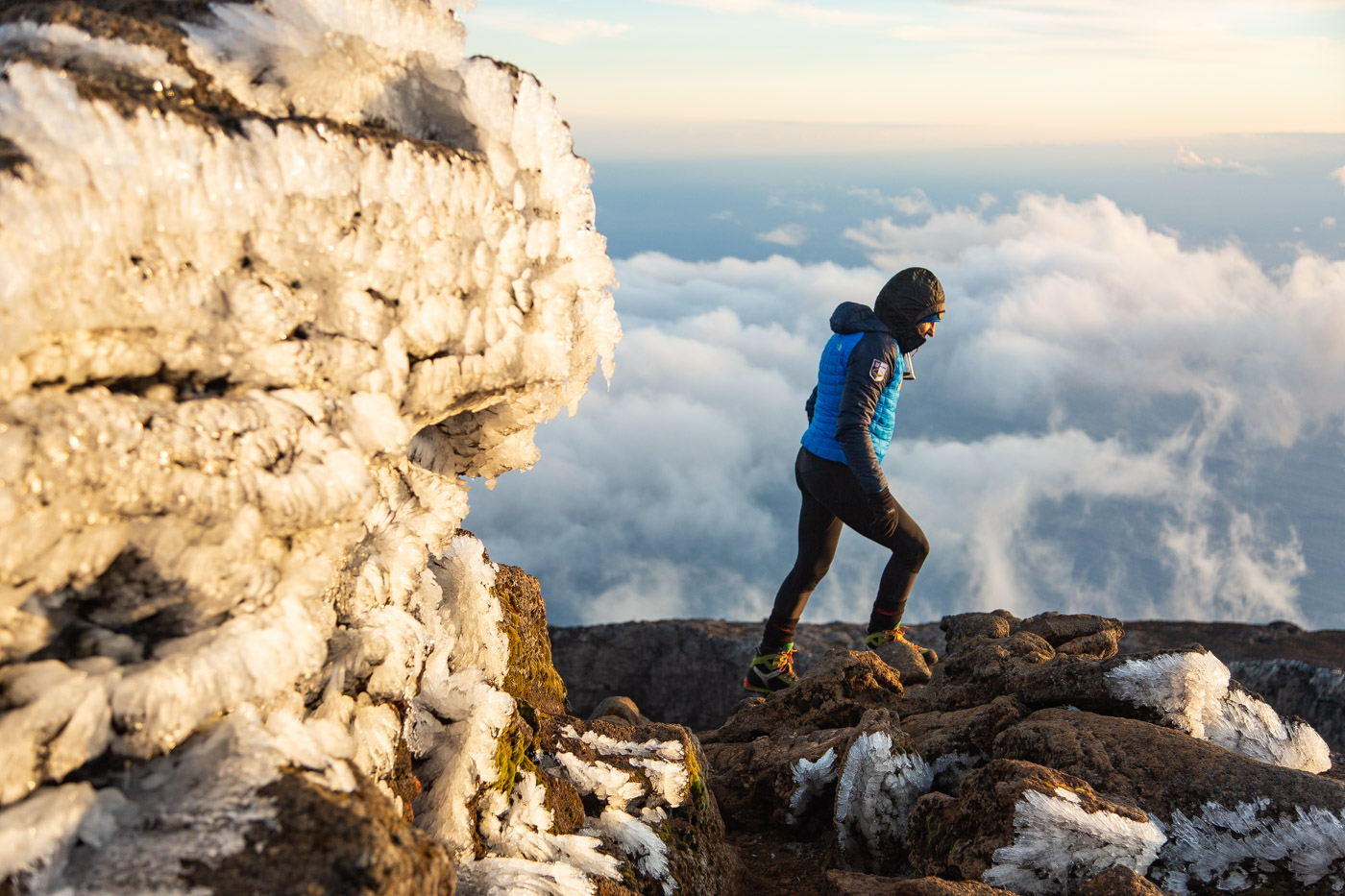 When we found out that we could climb Mount Pico, we decided we were going to give it a try. And a good thing we did! The views from above were amazing and we enjoyed every minute we spent climbing the highest mountain in Portugal!
2021, June (Faial Island, Azores)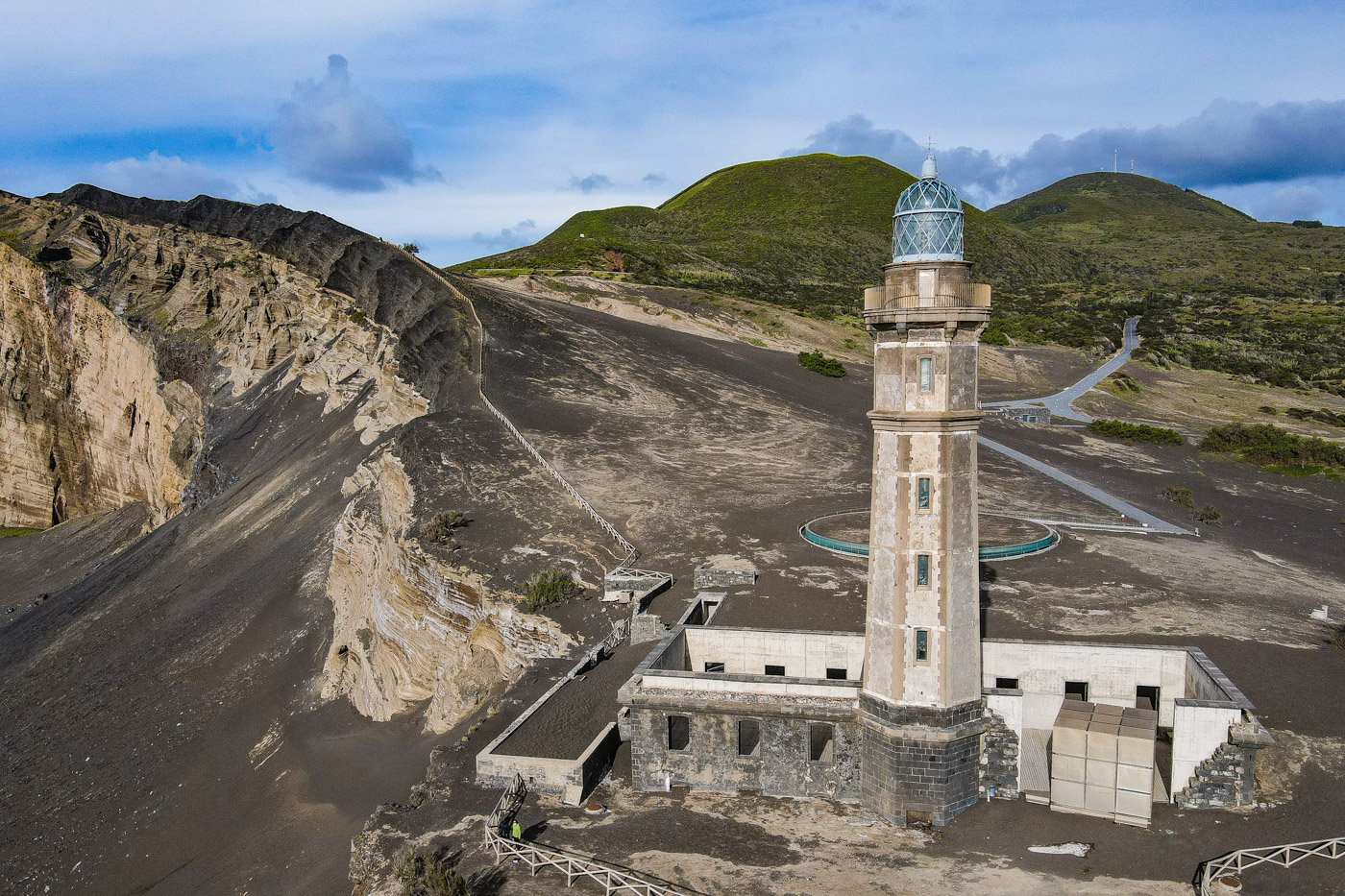 From Flores, we flew to Faial for another couple of days exploring this island. We were amazed by the Capelinhos volcano, the destruction it cause all around, but also by the amazing views we got from Pico island.
We were getting ready yo visit the next island, which we did after taking a ferry.
2021, May (Flores Island, Azores)
After returning from Corvo, we stayed a few more days in Flores, an island that bewitched us. We just loved everything about it, from landscape to food, to the friendly people and delicious food. There are so many reasons to go and to return to Flores, that we hope we will come back one day!
2021, May (Corvo Island, Azores)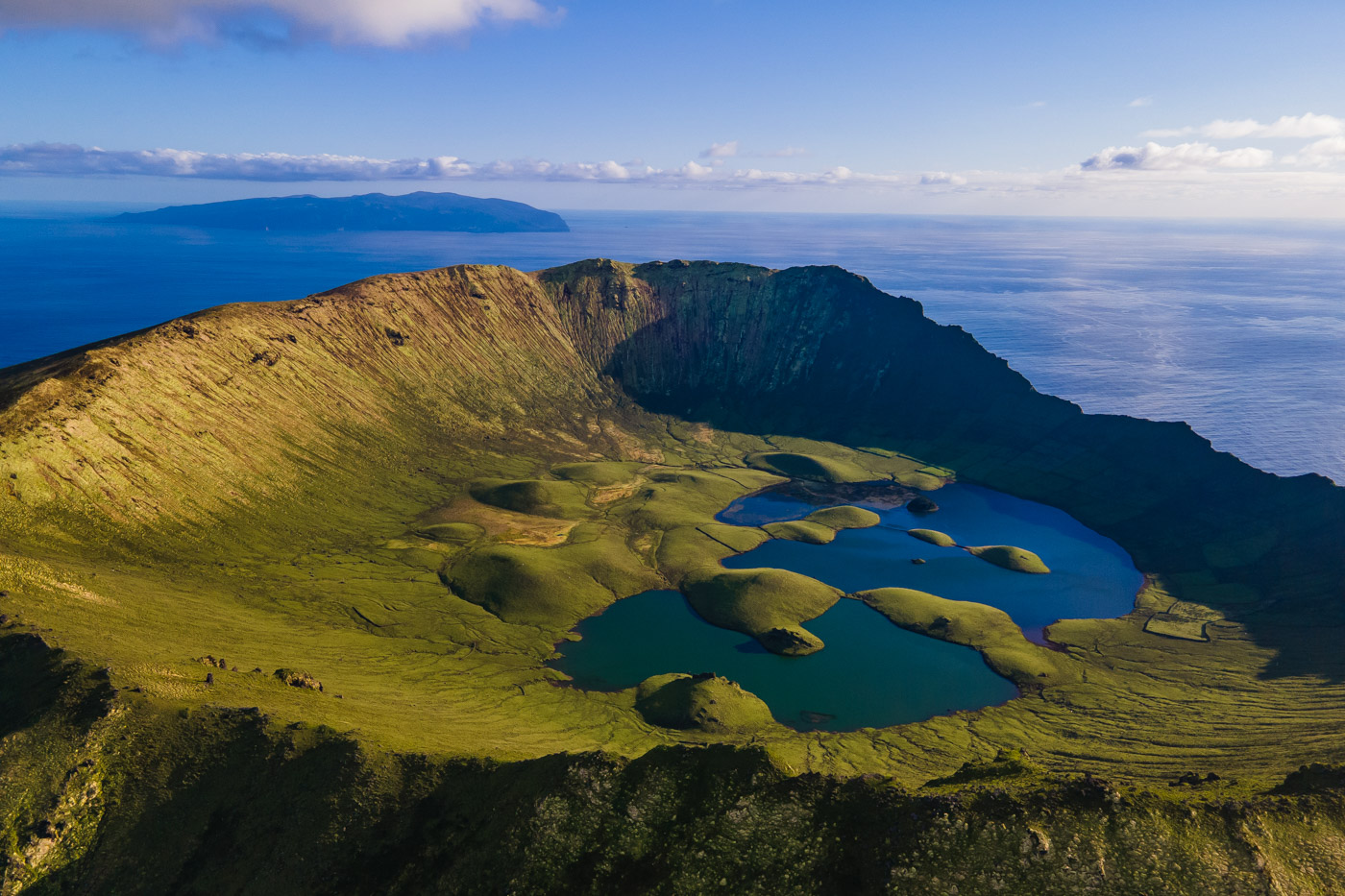 You probably haven't seen the 'caldeirão' at Corvo island from its most beautiful angle. This volcanic crater is a sight we couldn't get enough of, that's why we stayed up there enjoying and soaking up the view of this jewel for more than four hours, until the sun was gone. Can you believe that the eruption of this volcano created the Corvo island more than 730,000 years ago?
2021, May (Flores Island, Azores)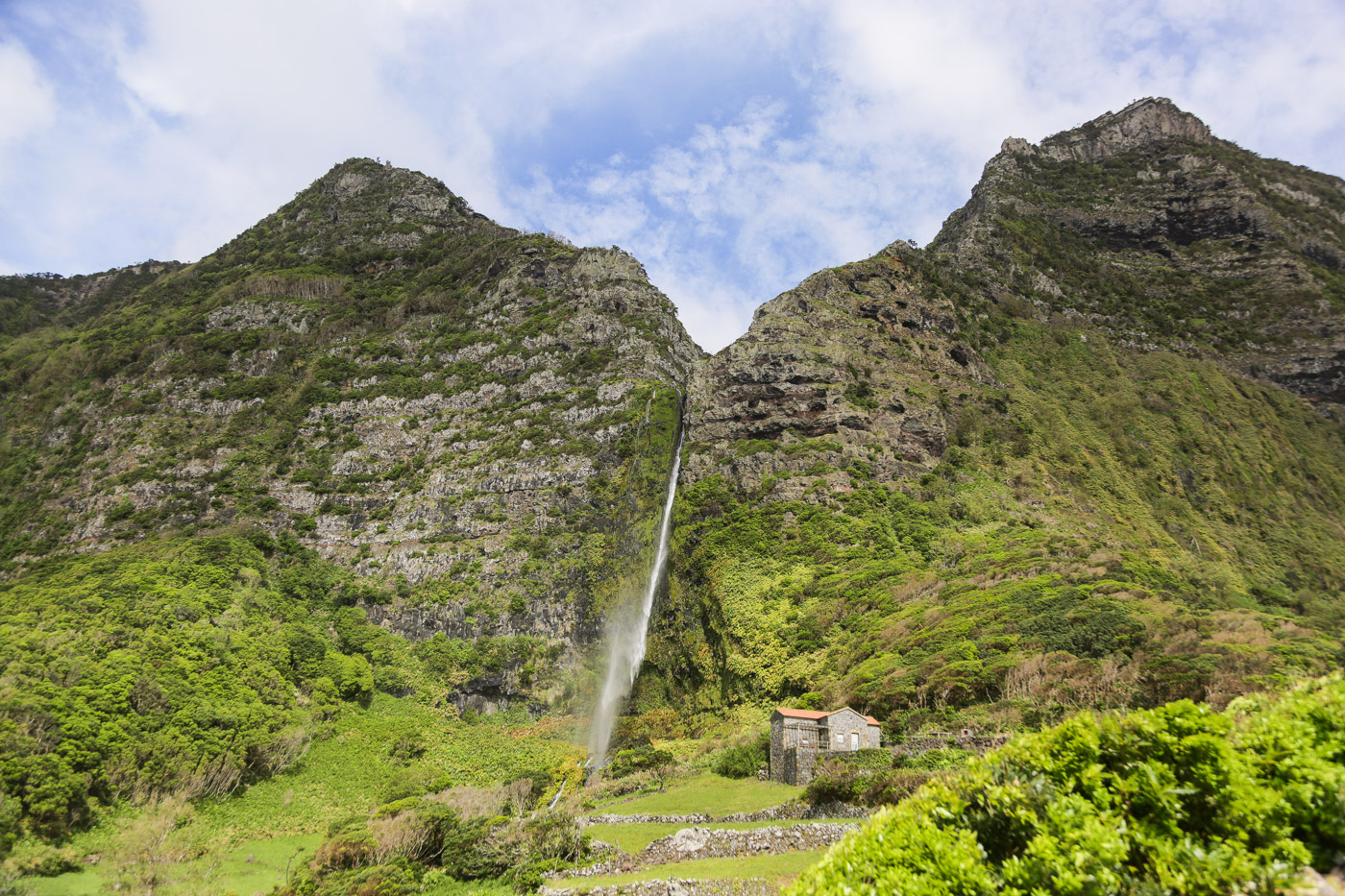 Even though the weather forecast predicted rain and fog, we were graced with a beautiful sunshine day! Had a lovely walk that took us from Poço Ribeira do Ferreiro to Poço do Bacalhau through the mountain and village fields. This is Flores island in the Azores. A gorgeous green, lush island and a hikers paradise in the middle of the Atlantic
2021, May (Portugal)
The magazine about Mongolia is almost ready and is soon going to the printer. We are back to Portugal and finally preparing the next trip which will take us somewhere special… a place that has been for so long on our wish list… Only a couple of days left until our departure, yeahhh!
In the meantime, we still had the chance to visit some of the beautiful rice fields in Portugal, and were lucky because it was the time of the year when farmers prepare the fields for the crops. We can't wait to see the fields blossoming in a couple of months…
2021, January – April (Luxembourg)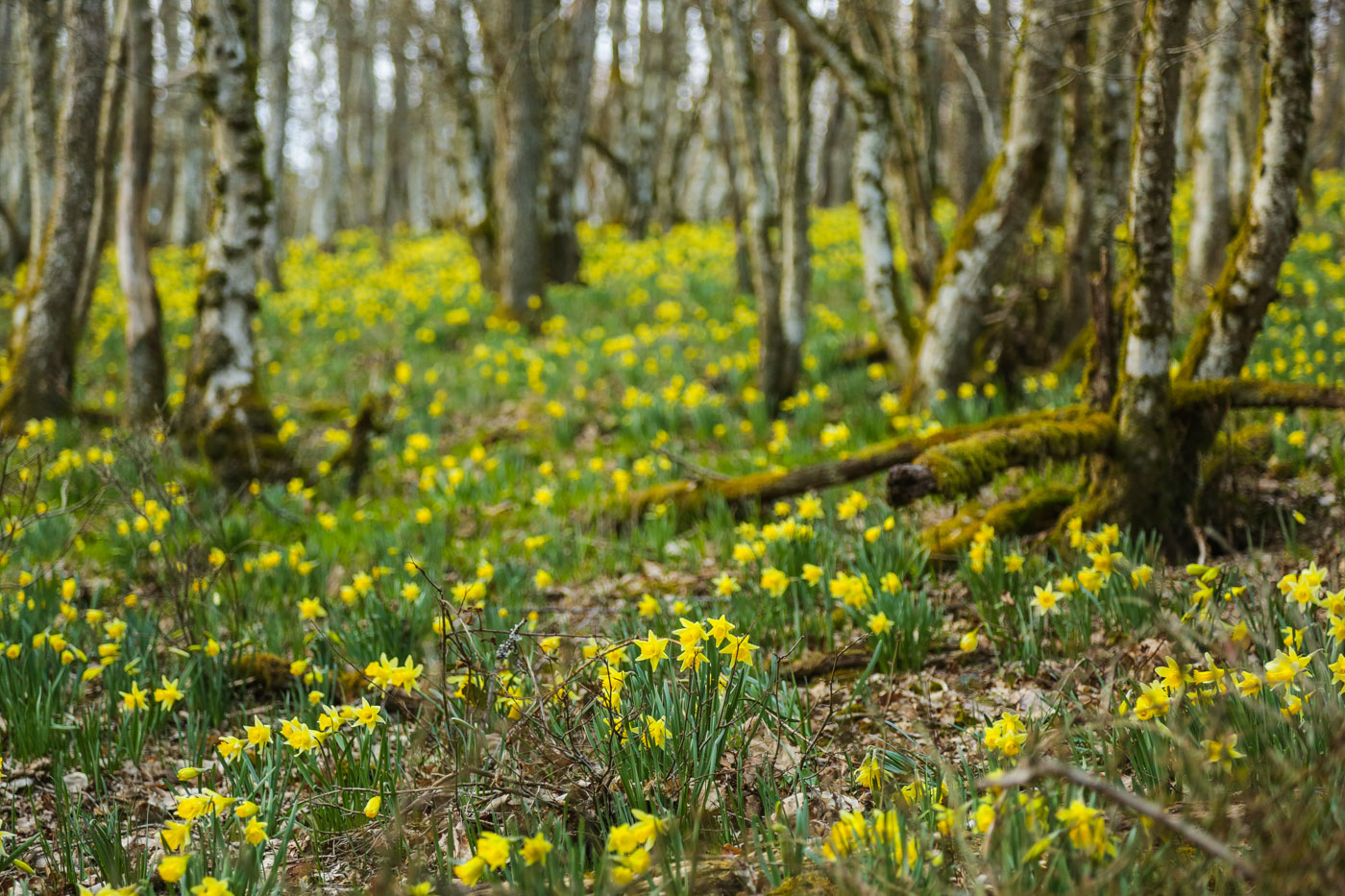 Unable to resume our trip through Southeast Asia, we stayed at home and travelled little in these four months. Instead we worked on the next issue, which will be dedicated to Mongolia. But every once in a while, we needed a break, and so we had some lovely hikes in Luxembourg. One of our favourites was in Lellingen, to see the wild daffodils in the forest…
2020, September – December (Portugal)

Unable to resume our trip in Southeast Asia (where our motorbike is still waiting for us), we stayed all this time in Portugal, working on the Riding East issue and also taking some days to discover our neighbourhood. We had some hikes in the beautiful area around Arouca, and went to one of our favourite spots, the Serra da Freita for a morning walk.
2020, August – September (Luxembourg and France)
Back home, we took the chance to meet with friends and enjoy the wonderful weather that blessed Luxembourg with a warm summer. One of the prettiest areas for hiking in Luxembourg is the Mullerthal region, also known as the Little Switzerland.
April to July 2020 – Locked down in Luang Prabang (Laos)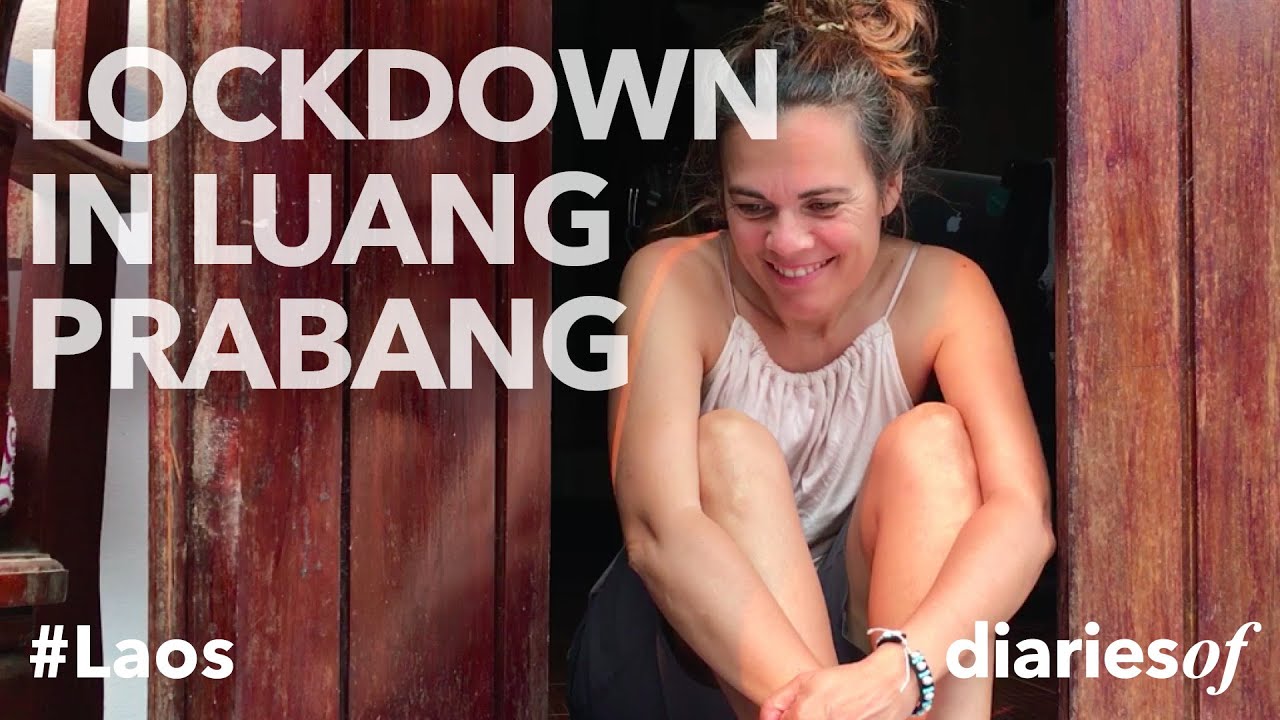 After a month of self-isolation in Luang Prabang, we eventually found a routine that suits us and the situation. At dawn, we are often awoken by the monks from the temple next door. During Buddhist celebrations, the monks wake up at 4 am to play the drums. Later on, at around 5 am we leave the house to watch the almsgiving ritual, another Buddhist ceremony that happens every day.
Apart from that, we also leave the house to go to the market (or supermarket) and to do some physical exercise. In Laos the population is allowed to be outside, as long as there are no big agglomerations. Therefore, we always take the chance to have a walk or a bike tour along the Mekong river… and watch the sunset.
04 March 2020 – The Thakhek Loop (Laos)
The amazing loop of Thakhek has taken us to incredible places, such as this and many other impressive caves.
28 February 2020 – Bolaven Plateau (Laos)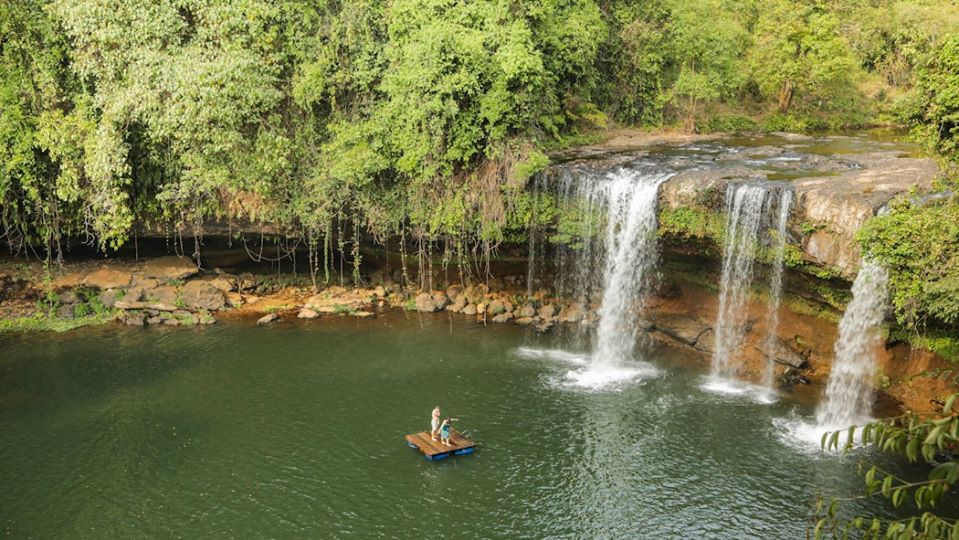 It's been almost a month since we arrived in Laos, and we feel there is still so much to visit and experience that another month might not be enough! We have been overwhelmed by this country! The Bolaven Plateau was our second stop, and what a place! It was all about impressive waterfalls, coffee plantations, cotton weavers and elephants. What a pleasure in getting lost in the minority villages of the plateau…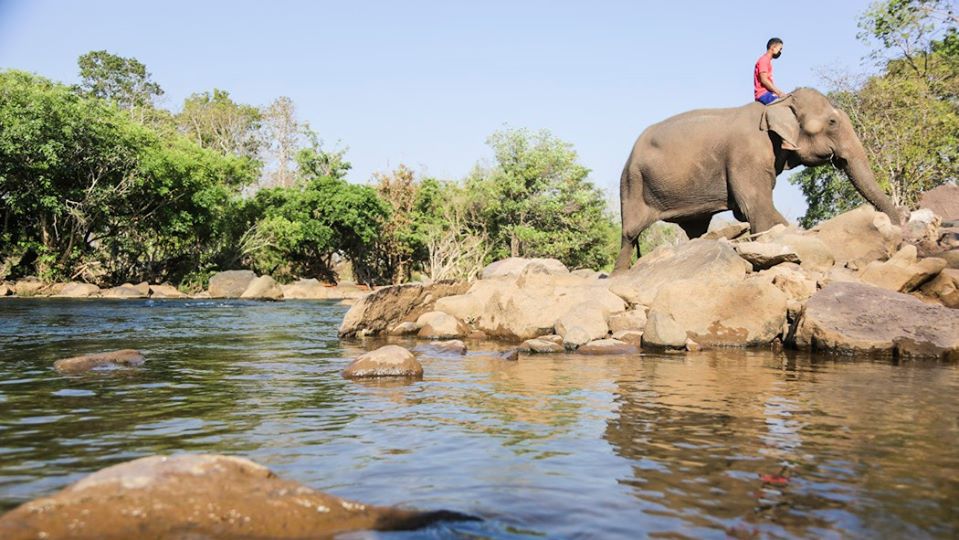 20 February 2020 – Laos (Champasaak)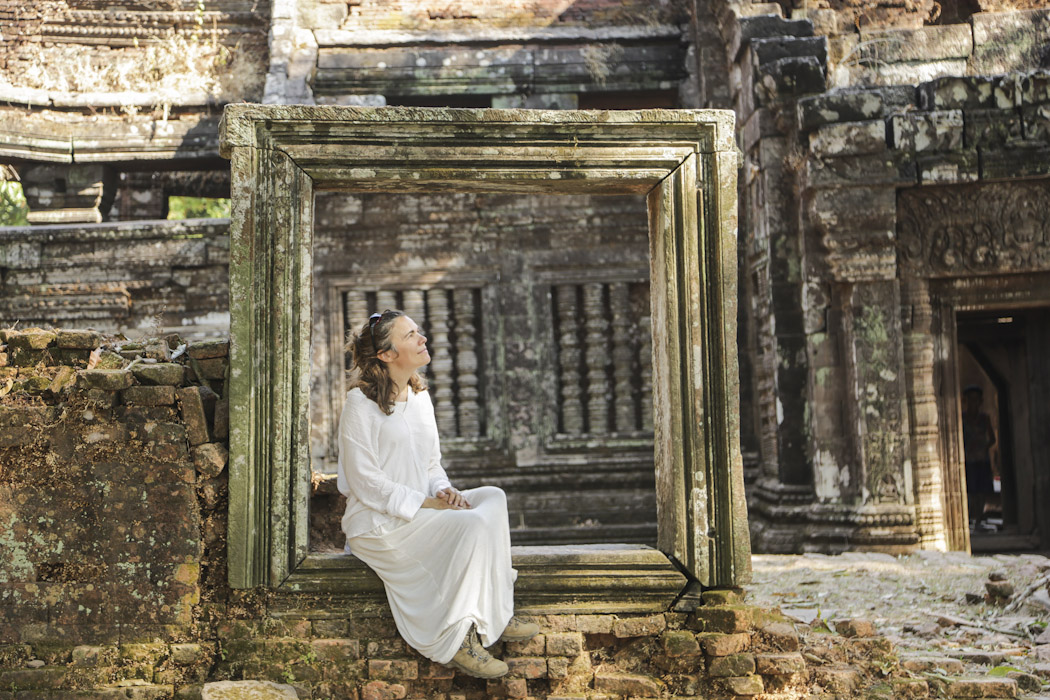 Champasaak is Laos answer to The Angkor Wat temples of Cambodia. The complex is much smaller, but it is very quiet and beautiful. It surely is worth the detour.
2020, February 14 to 21 – Laos (4,000 islands)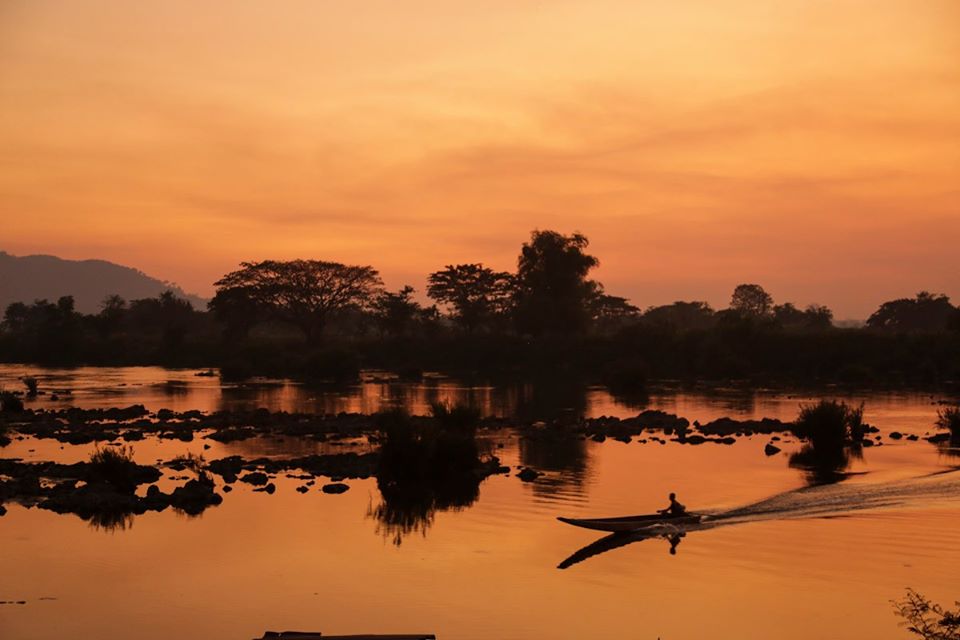 We made it to Laos without any issues! We decided to take (another improbable) ferry, and went to the island of Don Khon, where we enjoyed a few days of rest. Programme in Don Khon was about sleeping in hammocks, exploring waterfalls, finding the best spot for sunsets, meeting dolphins, crossing wooden bridges while avoiding its spiking nails…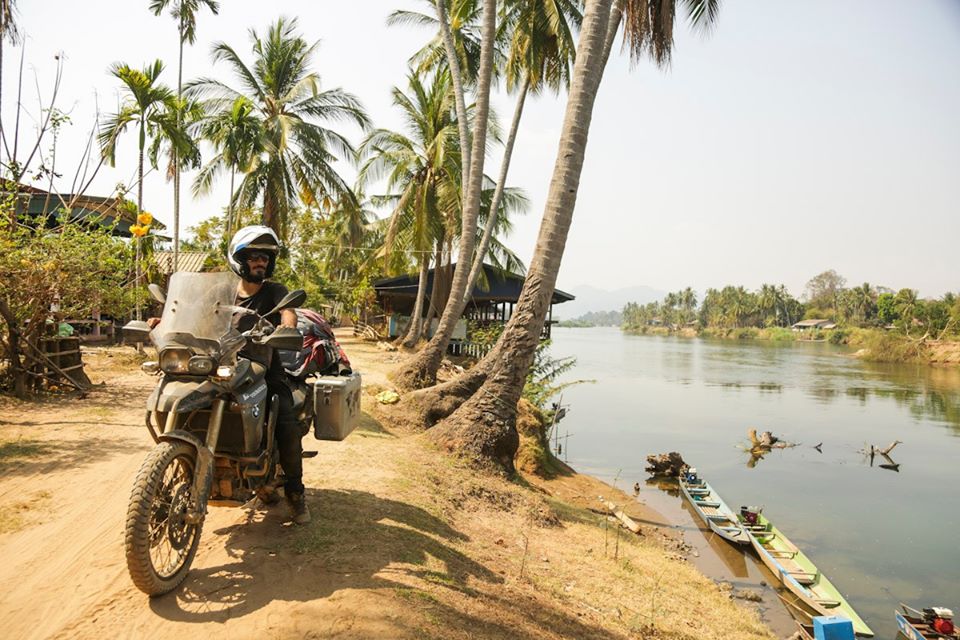 The difficult part was deciding which fruit shake to have. The choice was wide and too good: coconut, mango, papaya, passionfruit fruit… and all being so tasty!!!
When not resting, we were out making friends, observing the locals on their daily chores, learning with cats how to enjoy the end of the day, meeting our friends for sunset, enjoying the life that happens in the Mekong river. Then, time to leave arrived, and we couldn't believe it was time to leave this special island, one of four thousand…
2020, February 13 – Cambodia – Laos Border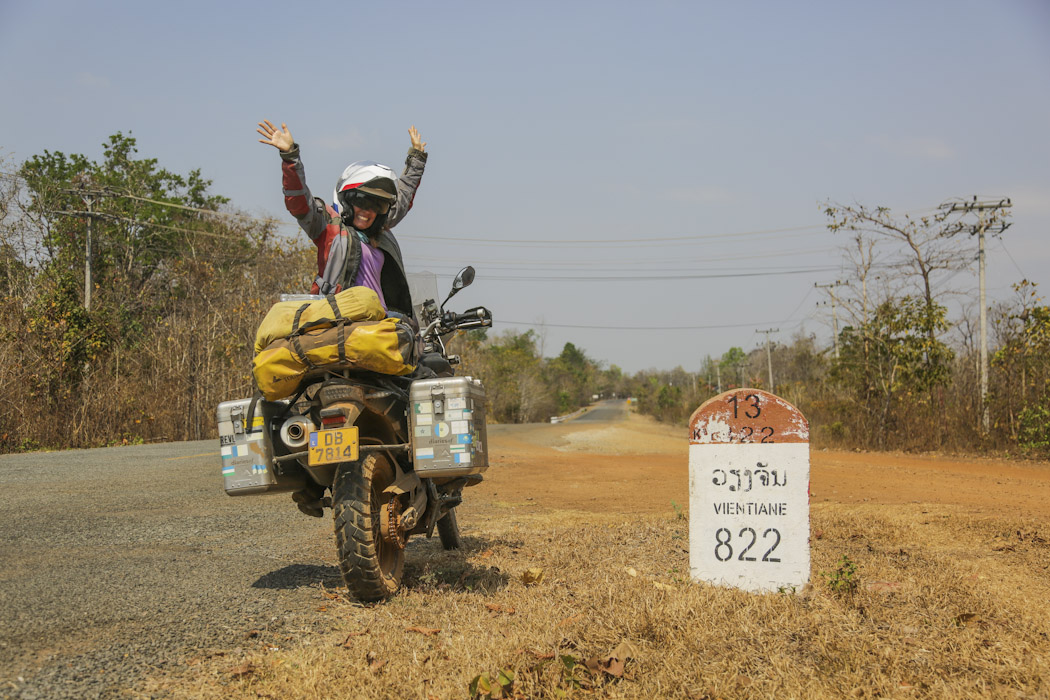 Contrary to what we had expected, the Cambodia – Laos border was uncomplicated. We paid for the visas (35 dollars each) and 1 dollar each for service fee (well indicated, though they did first ask for two dollars each). We then declared the motorbike (3 dollars) and we were ready to proceed! We are now in Laos!
2020, February 11 – Siem Pang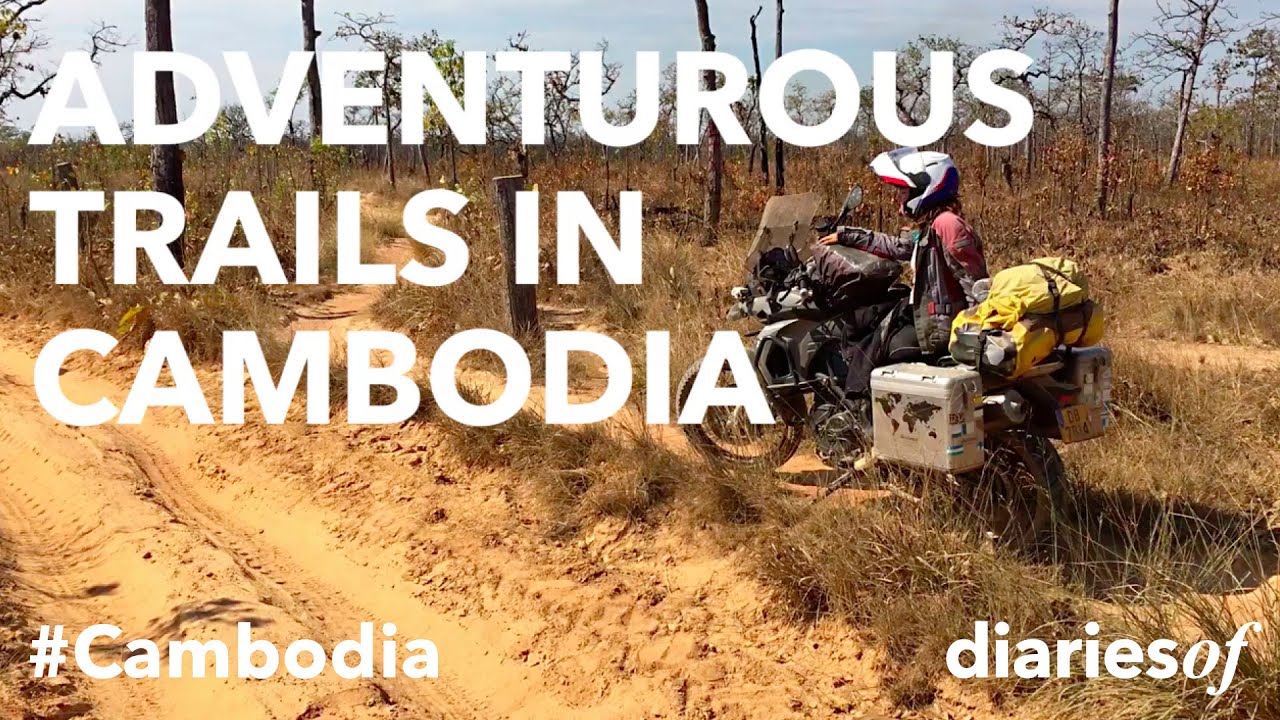 We made it to Siem Pang! And we did not need 3 hours! We needed 7 hours to cover a distance of… 30 kilometres!!! Why did that happen? The red soil became sand! And, as if sand wasn't complicated enough, the 'road' turned into an obstacle track!! At a point a tree on fire needed to be removed and then we ran out of water… But, the cherry on top of the cake, really was an ice-cream seller (driving a scooter!), that showed up from the dust and into the dust, selling us the most succulent coconut ice-cream… No, this was no Fata Morgana, we have the proof!! Watc the video!
2020, February 10 – Banlung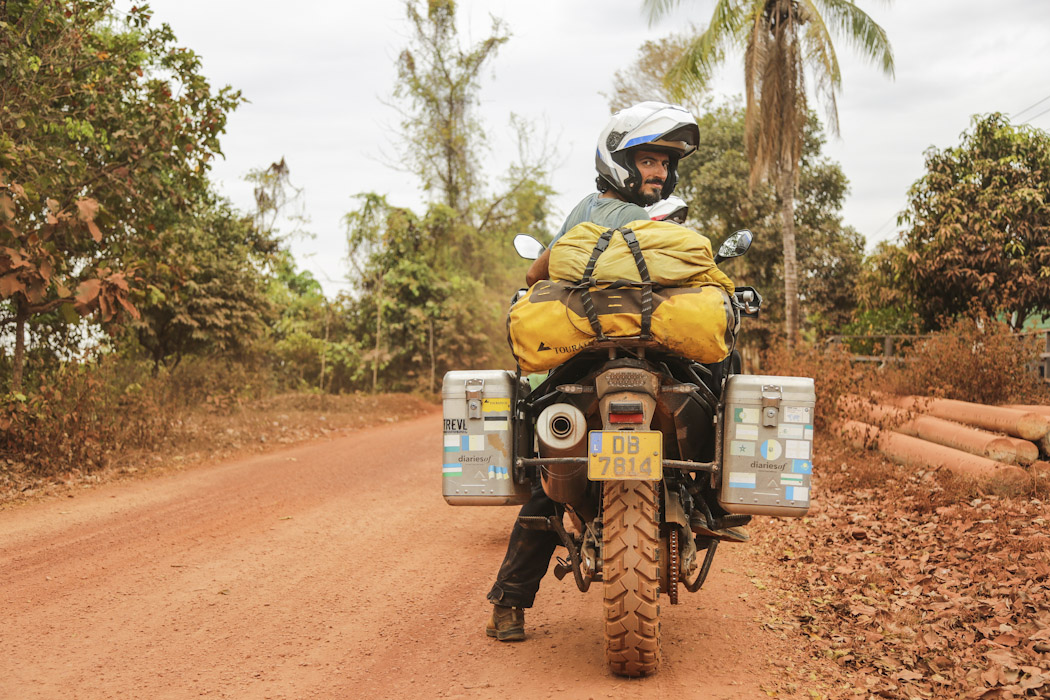 In the meantime, we have driven to the Northeastern end of Cambodia to try to find the native Cambodian tribes that still live in very remote hamlets of what is left of the jungle… Nobody said it would be easy to reach the remotest hamlets of northeastern Cambodia, but we had never thought it could get that dusty!!!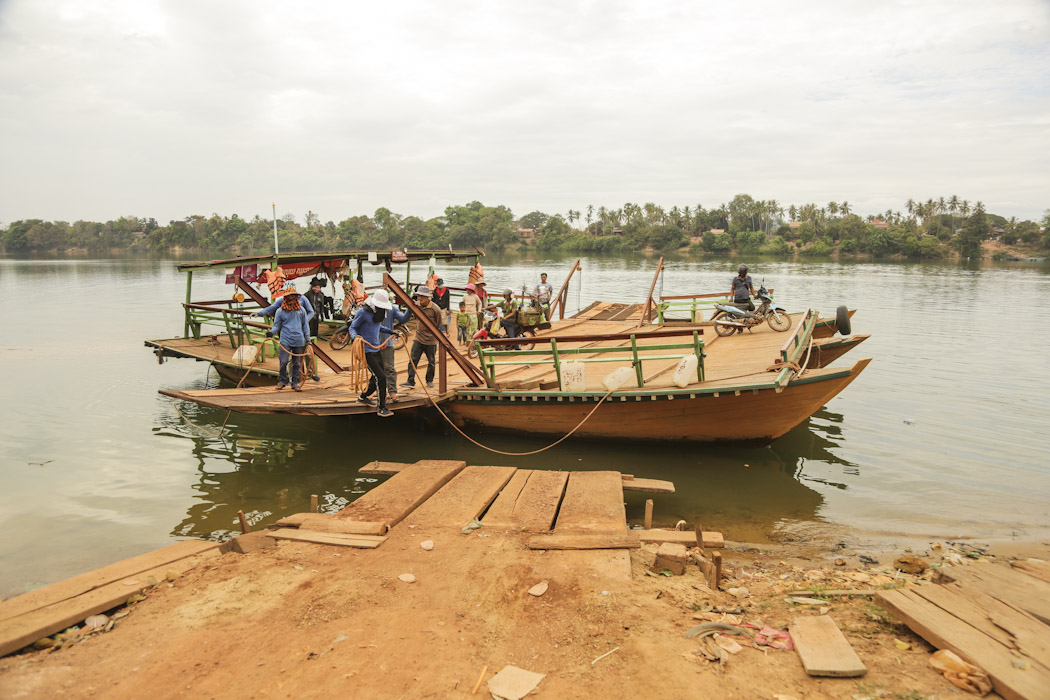 The area of Ratanakiri is called 'the red land' for a reason… After a day of riding through dirt roads, and taking the most improbable ferries, we reached the village of Ban Ke Toch, a small Laotian minority village… Greeted by the primary school teacher, we were allowed to set camp at the school's playground, and the kids stayed around, curious, until all the gear was up!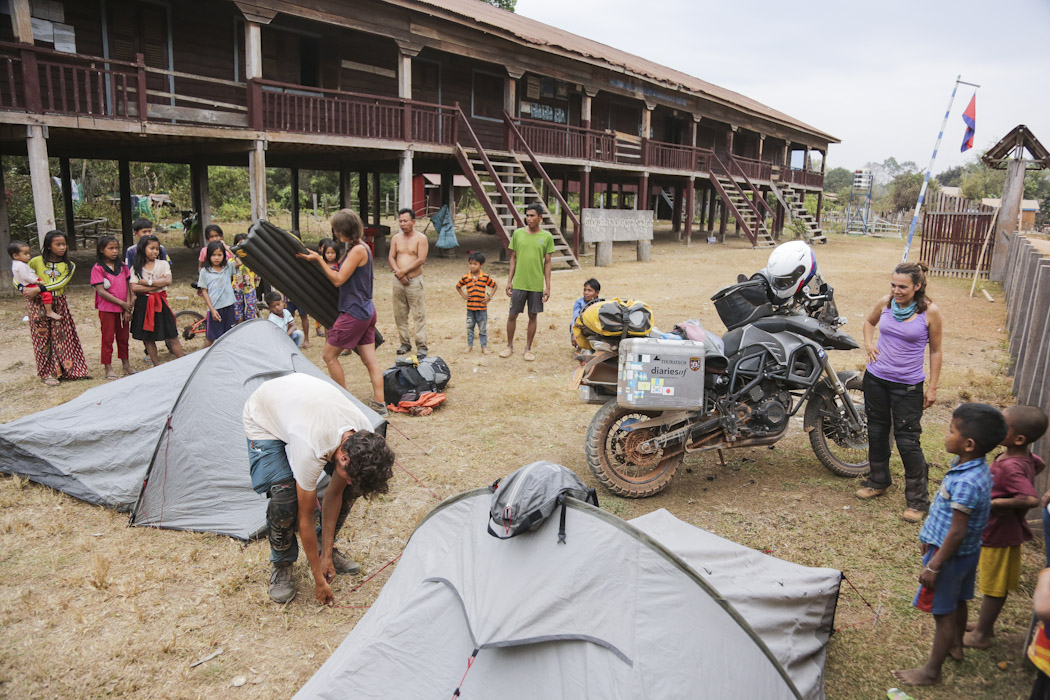 2020, February 05 – Angkor complex (Cambodia)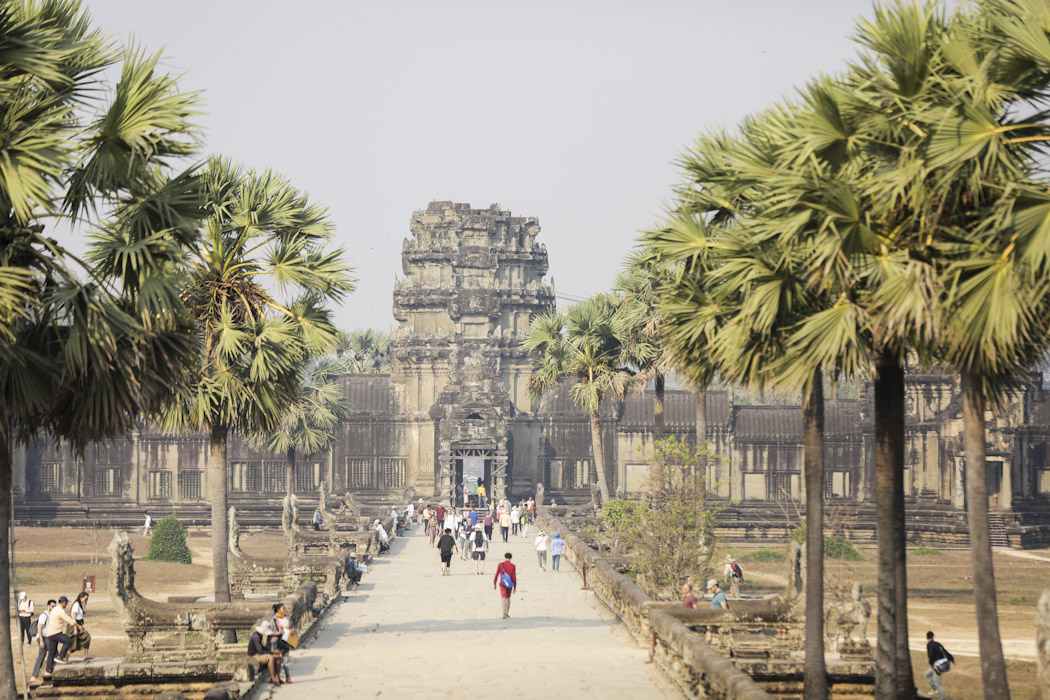 In the last couple of days, we've had the chance to visit the amazing Angkor Wat temples! Did you know that Angkor Wat is the largest religious site in the world? It was originally built as an Hindu temple (dedicated to the Hindu God Vishnu) during the Khmer empire. Over the time, and with the change of kings, it became a Buddhist temple.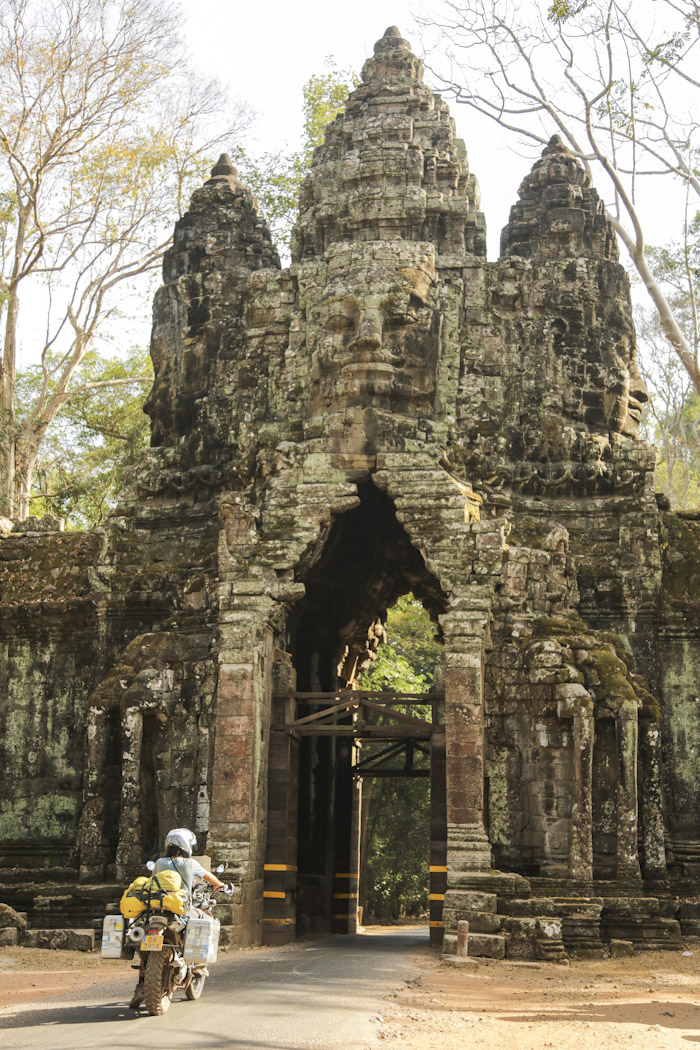 2020, February 02 – Siem Reap (Cambodia)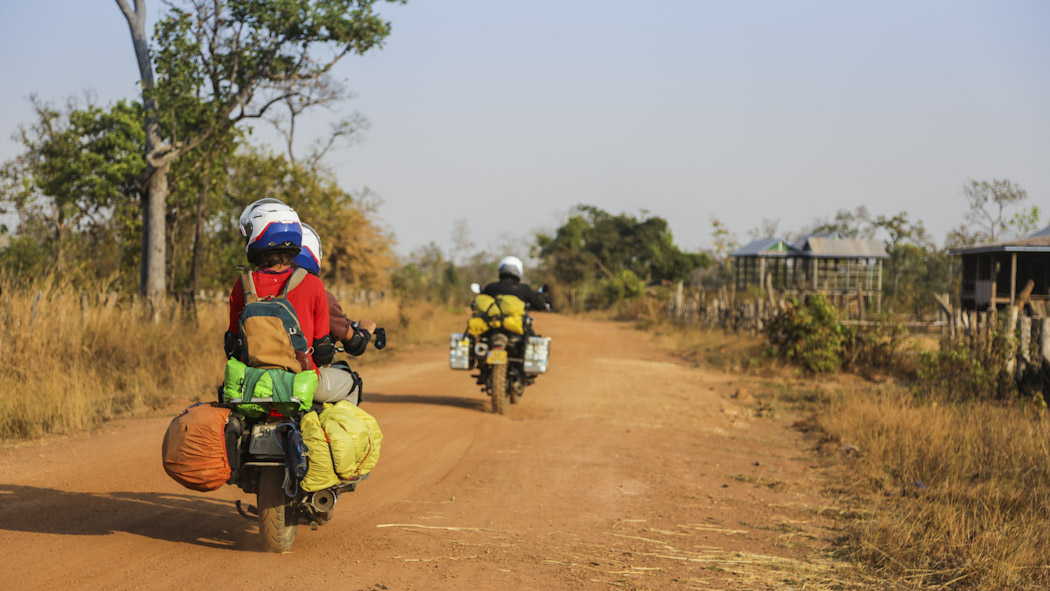 In life, as with travelling, the full value of joy is better appreciated when shared with friends. The whole of the Cambodian trip has been happening in the company of dear fellow travellers Elena and Hadrien, whom we first met in the Transiberian train in Russia. We are glad and grateful to be able to share the road with them!
2020, January 31 – Battambang (Cambodia)
One of the highlights of Cambodia is without any doubt its cuisine! Characterised by the use of many fresh herbs, such as lemon grass, ginger, turmeric or lime, a meal doesn't need to be taken in an expensive restaurant to be tasty or exquisite in Cambodia. Whatsmore, many restaurants provide cooking courses that will teach you how to cook some of Cambodia's traditional Khmer plates, such as the Amok…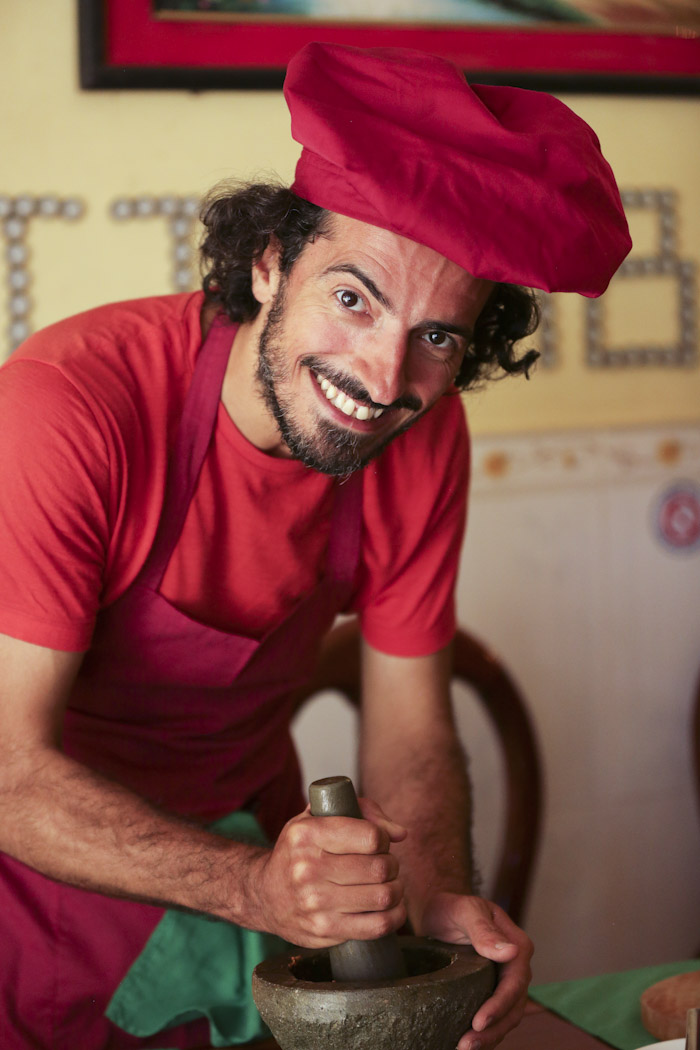 2020, January 30 – Battambang (Cambodia)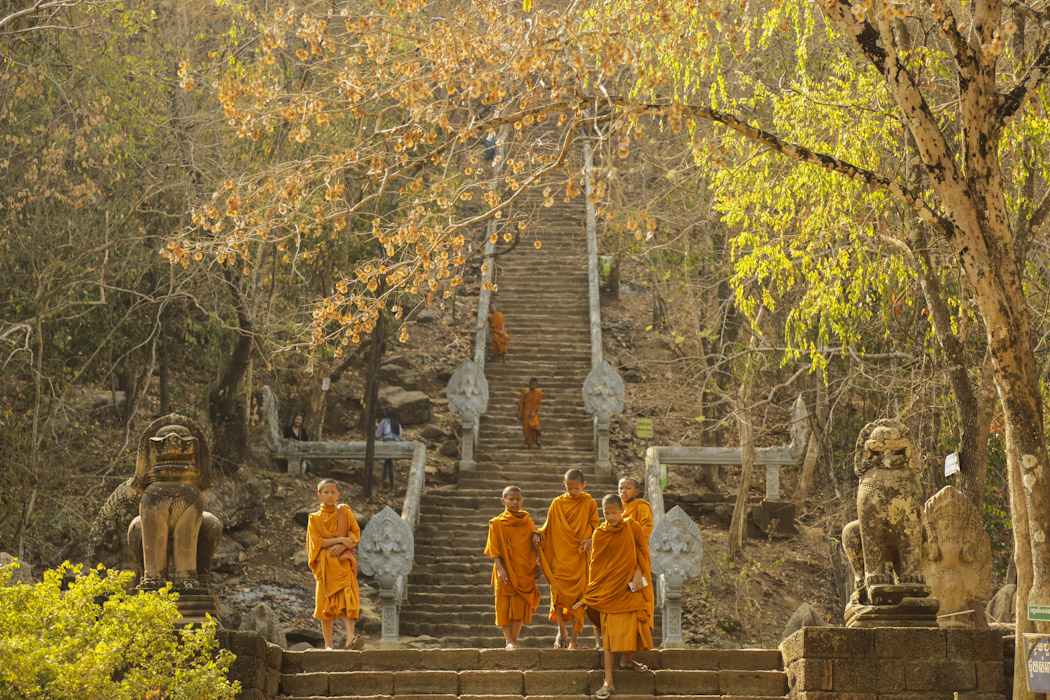 Even though Cambodia is predominantly a Buddhist country today, this hasn't always been the case. Cambodia's religious roots are a mix of Hinduism and Buddhism. For this reason, Buddhist temples are very colourful and with many animist elements.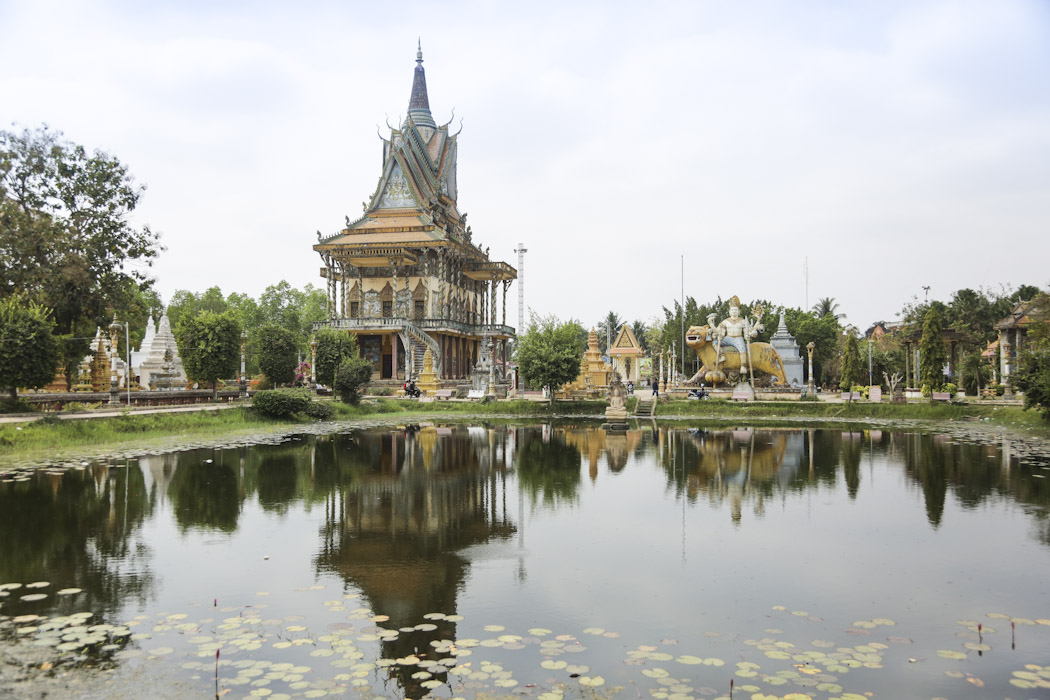 2020, January 29 – Kampong Luong (Cambodia)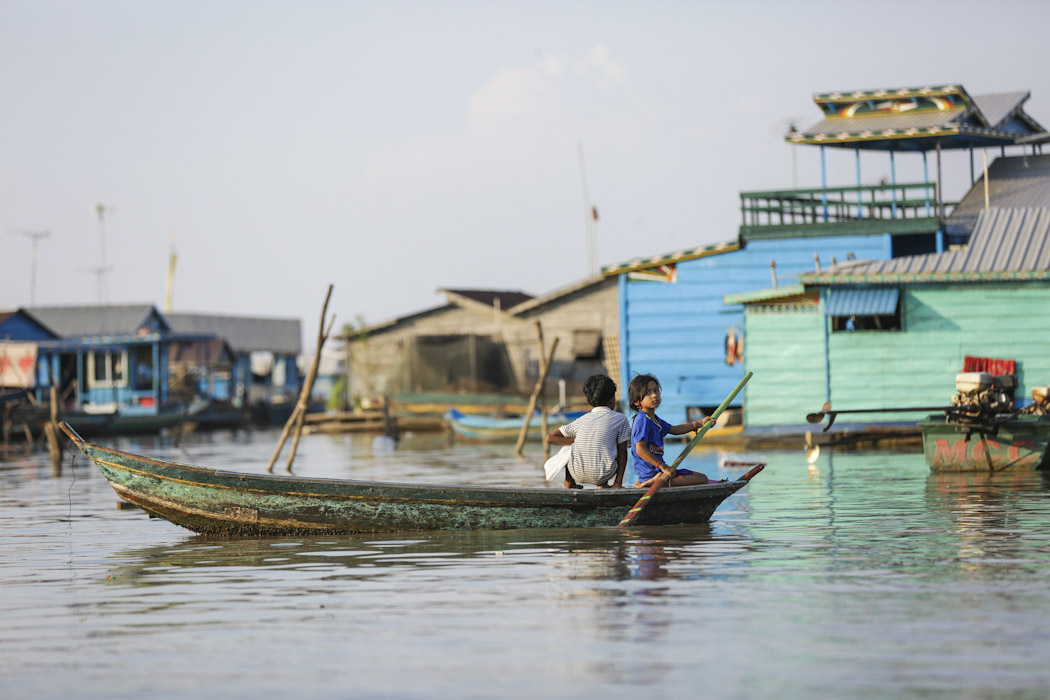 We have left Phnom Penh behind and headed to the floating village of Kampong Luong. This is just another ordinary Cambodian village with grocery shops, a school, a hospital, a petrol station and even a pagoda! The only difference from a 'normal' village is that the entire village is floating on the Tonlé Sap lake. Amazing! 🙂 Soon a small video about it!
2020, January 28 – Phnom Penh (Cambodia)
In Phnom Penh we serviced the bike. Jorge went to the garage at 14h00 and returned at 19h00. When I asked him what took him so long, he answered: 'The mechanic wasn't feeling well, he was too tired and I ended up doing most of the work'. And then he showed me the proof!
2020, January 25 – Koh Rong island (Cambodia)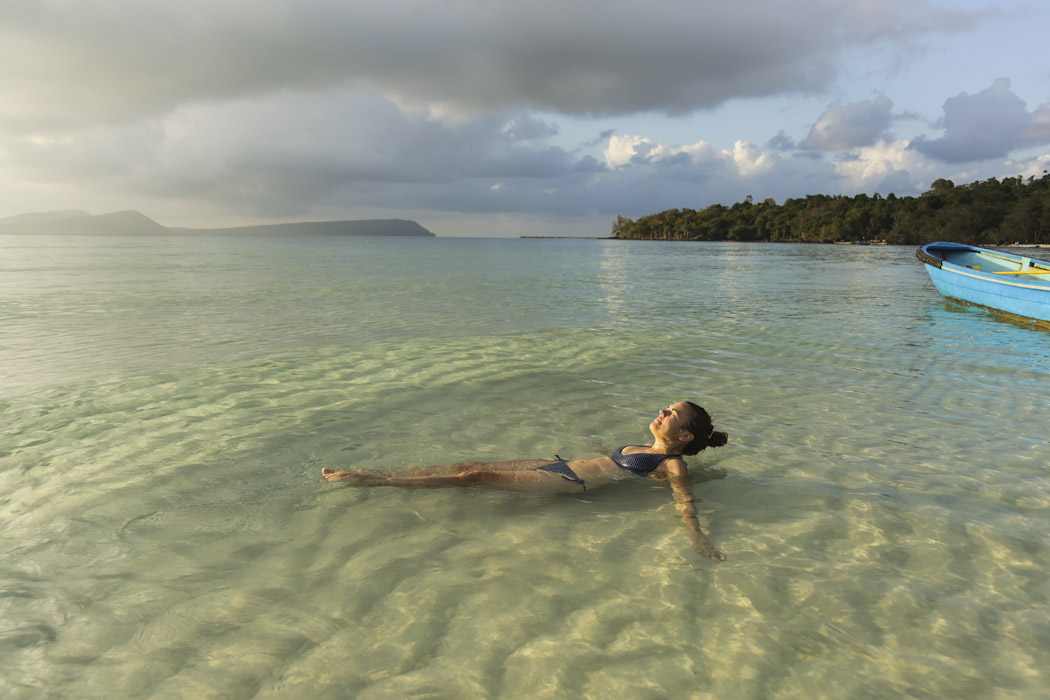 Some places are difficult to leave behind. In Koh Rong island it could have been the warm sea, it could have been the hammocks swinging under the palm trees, it could have been the tasty Amok fish or the fact that our tent had a view to the sea and to the sunrise… Eventually, we had to leave, but this place will be kept on our memories for a long long time…
2020, January 21 – Koh Rong island (Cambodia)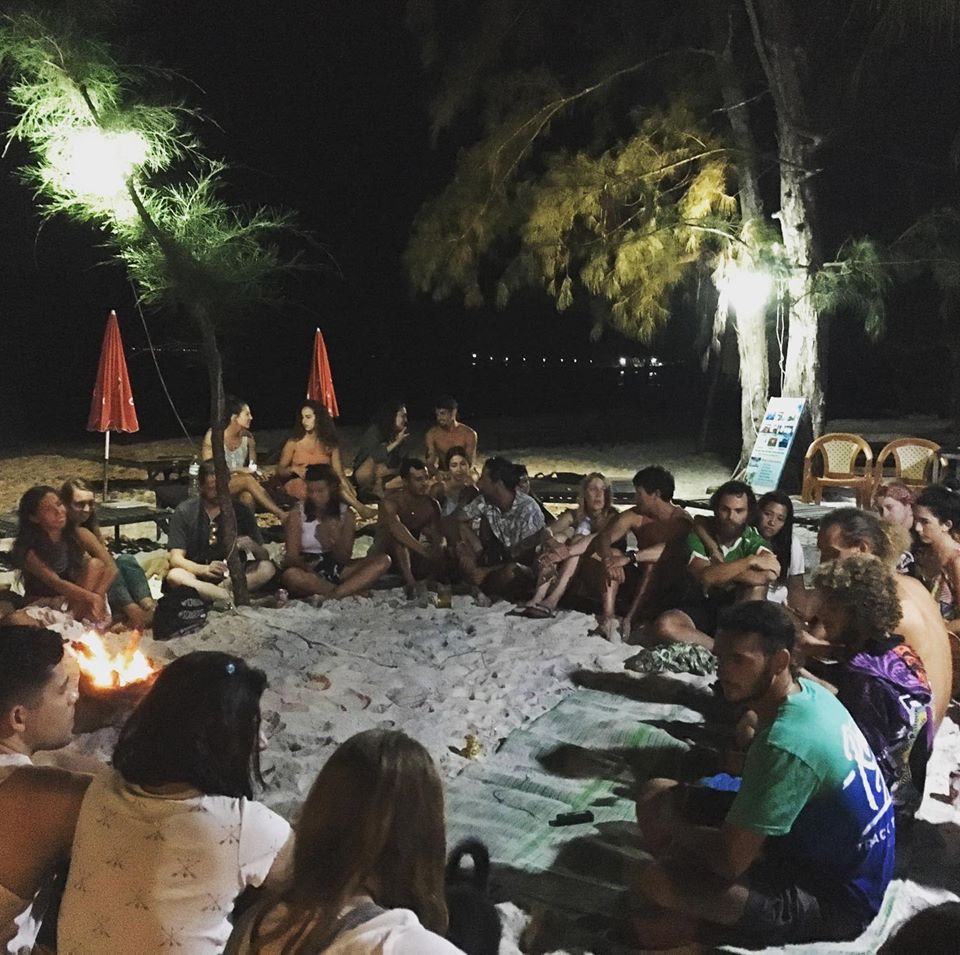 A simple night on a Cambodian island, where, when the sun sets, the backpackers on the island meet for music under the stars… The White beach is one of the prettiest beaches of this quiet island off the Cambodian coast.
2020, January 19 – Phnom Penh (Cambodia)
Amazing sunset light in the Neak Banh Teuk Park next to the Independence Monument and the statue of King Norodom Sihanouk. People come here at sunset to exercise or to grab a bite from one of the many street food stalls around and sit on the grass. It is a special atmosphere…
2020, January 18 – Phnom Penh (Cambodia)
We have just landed in Phnom Penh and feel already immersed in the buzzing nightlife of the capital city… On Monday we head to the coast to reunite with our 'Poderosita'. May the adventure continue soon!! In the meantime a deserved break by the pool…
We have just landed in Phnom Penh (Cambodia) and immersed already in the buzzing nightlife of the capital city… On Monday we head to the coast to reunite with our 'Poderosita'. May the adventure continue soon!! In the meantime a deserved break by the pool 🙂 🙂

Posted by diaries of on Saturday, 18 January 2020
October November December 2019 – Home
11 September 2019 – Japan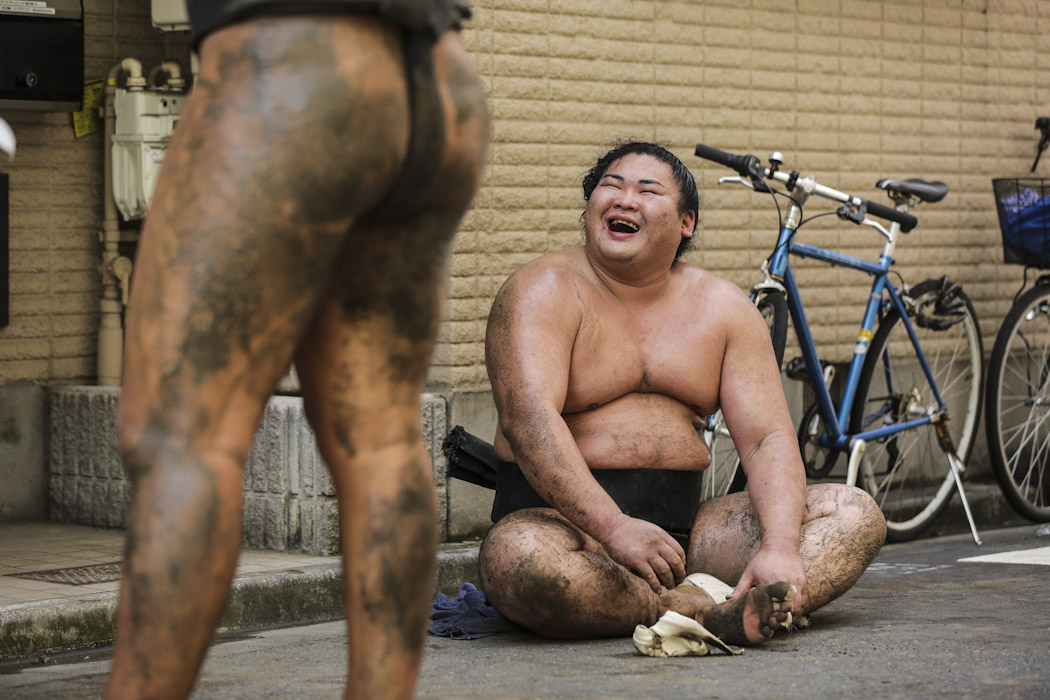 What the photo doesn't show:
I (Anabela) took this photo and then the sumo wrestler looked at me and called me to follow him to the back of the building. Shit! Jorge was distracted with the wrestling practice that he followed from behind a window. Should I follow the wrestler or not? I did! Once there, he asked me for the camera (with our 2,000 EUR lens on it). No way, would I hand him our camera! I inspected his size (and the size of the two other wrestlers that were amused by the situation), thought another half a second, mentally said good-bye to our camera and gave him what he wanted. He took the viewfinder to his eye and started making sounds that sounded like excitement: 'Wow good camera! I take photos of the three of you'. Which he did though they all ended up being out of focus!
8 September 2019 – Japan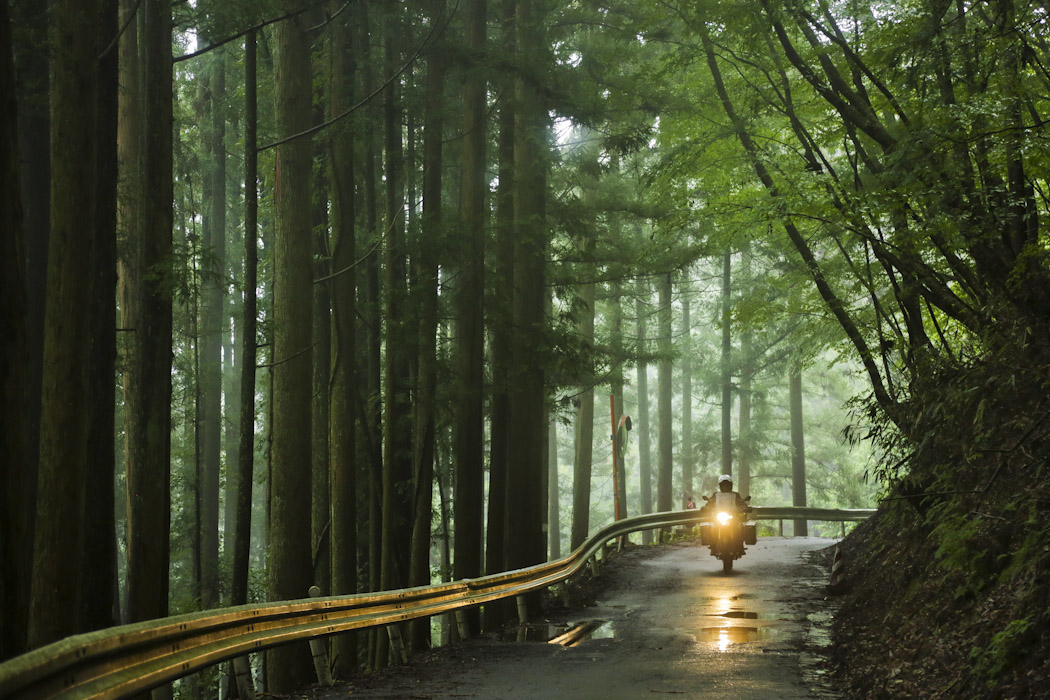 Who says Japan is no country for motorcycling? You can't see Jorge's face, but if you could, you would see a grin that meant 'I can't have enough of this! Let me ride!' We searched roads through mountains or forests for the simple reason that they were AMAZING!
16 August 2019 – Japan

Nachi Taisha Shrine Pagoda and waterfall. If we had to choose one pagoda in Japan, this would be our selection, because of its location, near the Nachi falls. This is a 133 metres uninterrupted drop, the tallest in the country! Isn't it beautiful?
12 August 2019 – Japan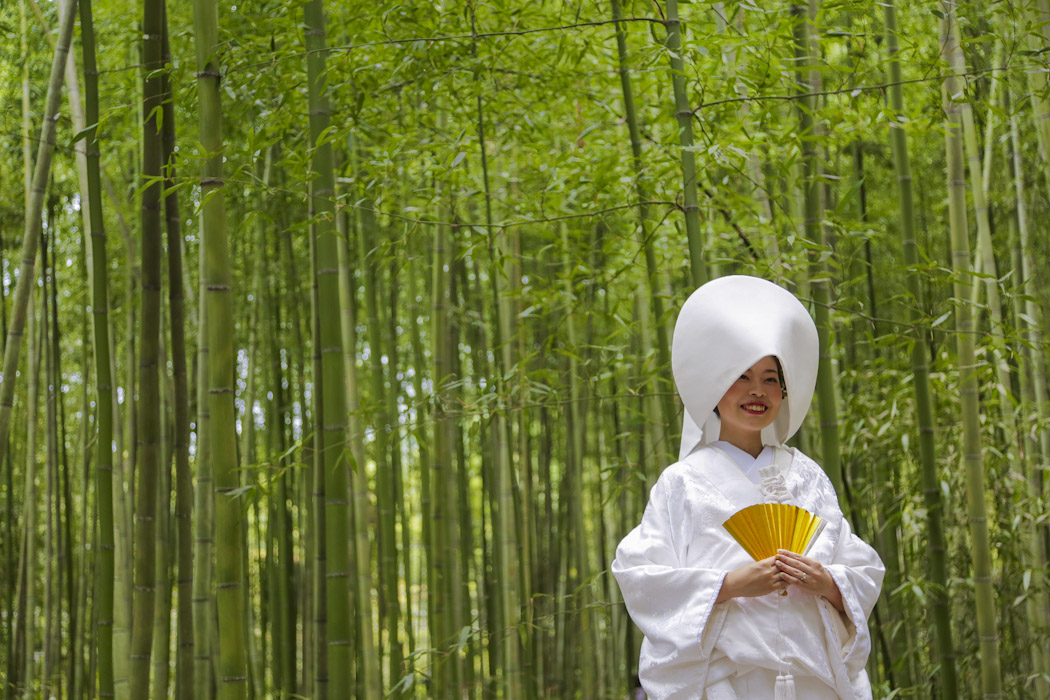 The Arashiyama Bamboo Grove is one of Kyoto's top sights. We got lucky and witnessed a traditional marriage happening there. It is no surprise that couples choose such a beautiful place for their wedding photos, but there's another reason for that choice. For Japanese, bamboo is symbolically associated with harmony and balance in one's life.
8 August – 2019 – South Korea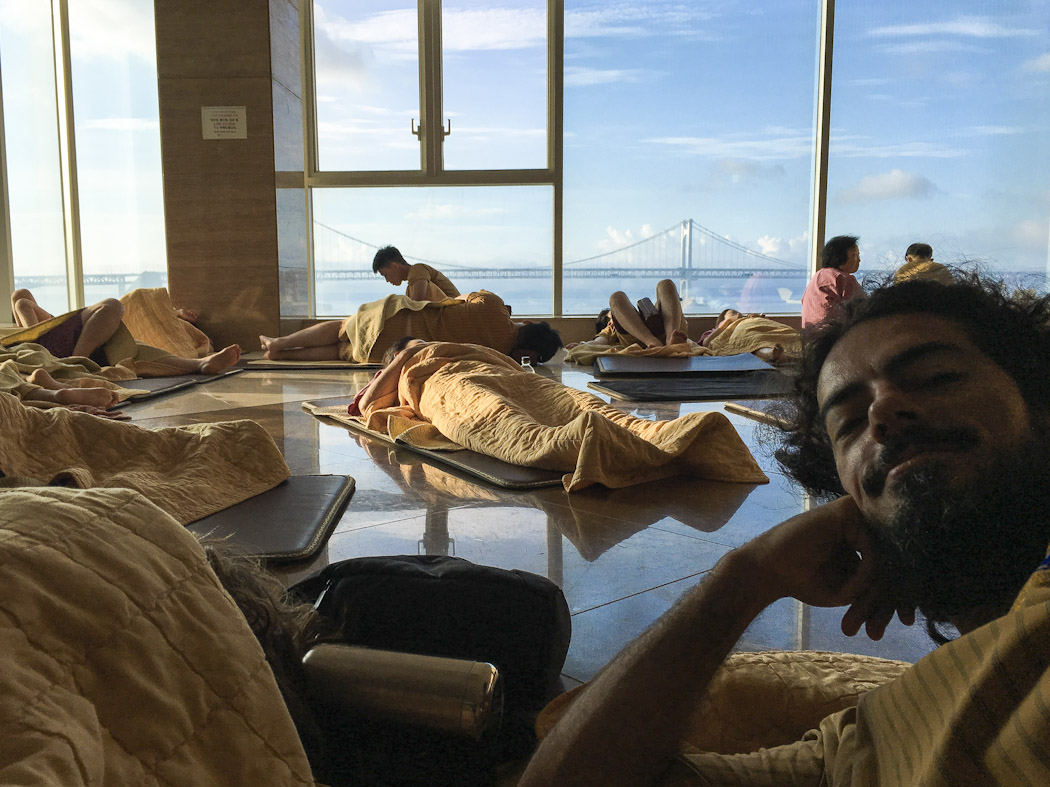 We found out that it is possible to spend the night in saunas. How does it work? You pay a ticket (around 10 dollars) to the sauna and afterwards, you head to the resting room where you can sleep as long as you like, including the entire night. Besides a towel, you are also given a pyjama and a blanket. We liked the experience and tried a few saunas in Korea.
24 July – 2019 – South Korea
Even though it was 35 degrees, we had a good time exploring the green tea plantations at Boseong. Besides tea and ice-cream, there's an entire range of products made with green tea. Have we mentioned that green tea ice-cream is our absolute favourite flavour!
15 July 2019 Russia
With a short transit visa of 10 days, we found a way to make this transit trip through Russia a comfortable trip. Are oyou curious? We put our motorbike on a cargo train and we boarded the Trans-Siberian for a three day railway trip through Siberia, a distance of almost 4,000 kilometres… If you would like to know more, read our article about the Trans-Siberian.
14 July 2019 – Mongolia
Numbers of our journey through Mongolia:
– 4,150 kilometres (many of which were off-road)
– 30 days
– 8 nights of wild camping (very often in stunning locations)
– 4 nights sleeping in gers (yurts)
– 1 new passion: rose tea with jam
– 2 sandstorms
– 1 stomach upset
– 1 amazing night of stargazing (in the desert)
– 0 flat tires or other technical issues (many nearly-hit potholes)
– 0 falls (yeahhh! Jorge made it without one single fall!!)
– a lot of meat, a few vegetables (not voluntarily)
– a few thunderstorms and some rain (with lovely rainbows)
– a few river crossings, luckily small ones 🙂
– and the desire to come back anytime soon to explore more of this beautiful land! 🇲🇳😍 bayarla! 🙏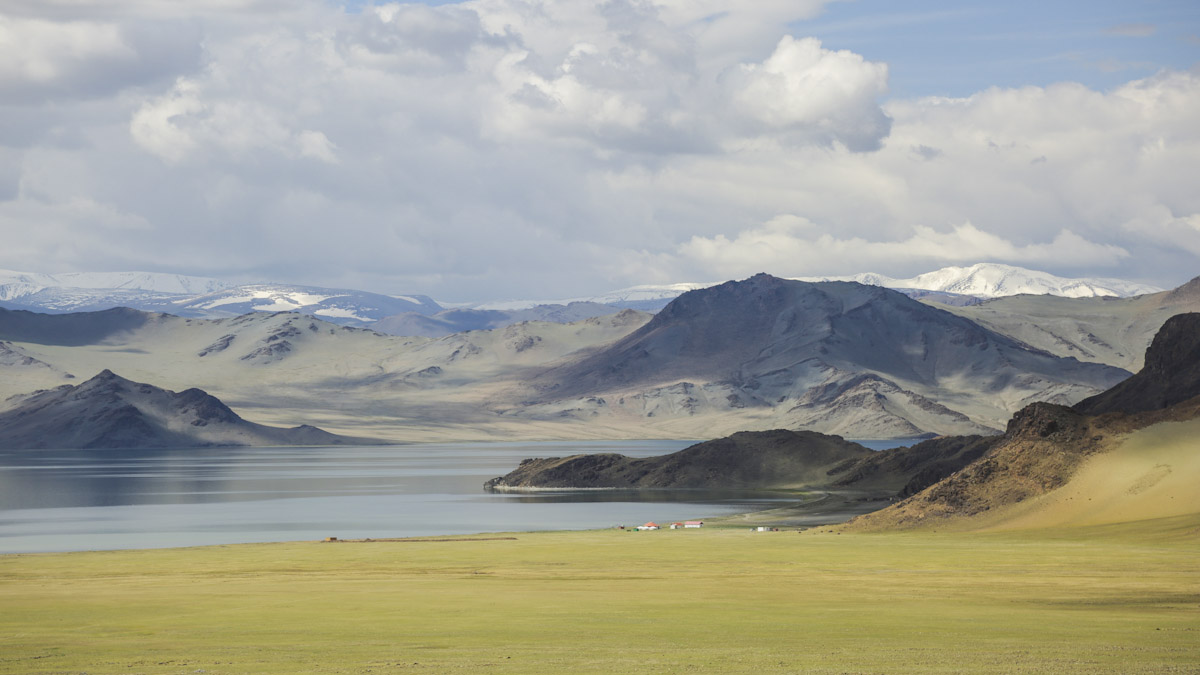 This was one of the prettiest places of Mongolia, Lake Khovd. A couple of days left before we leave Mongolia and we are already nostalgic about leaving behind some of the places we saw and the wonderful people we met. Mongolia deserves a long visit, so that one can travel slow, as distances are long and are made even longer by its never-ending off-road tracks. Let the journey proceed!
30 June 2019 Mongolia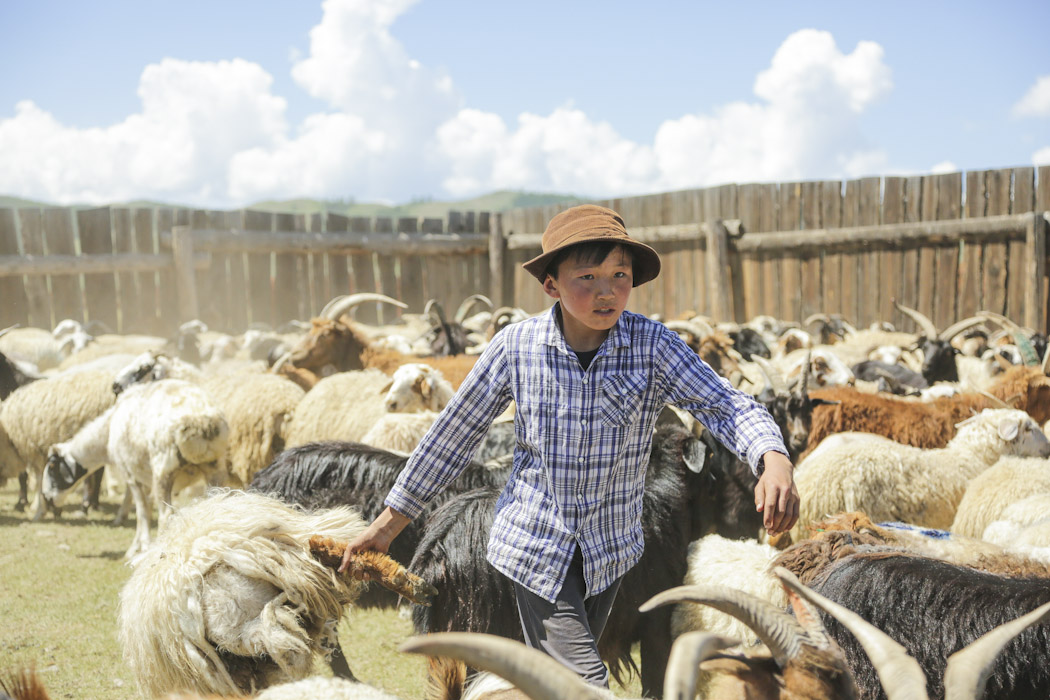 Cutting the wool of sheep is one of the herders' activities in spring (you should be aware that Mongolia is the second biggest producer of cashmere wool after China), but before shearing the wool, it is necessary to catch the animal, and this seems to be one of the kids' favourite activities. If you want to help, they will be happy with all kind of help. See how Jorge had fun helping to get the sheep
16 June 2019 Mongolia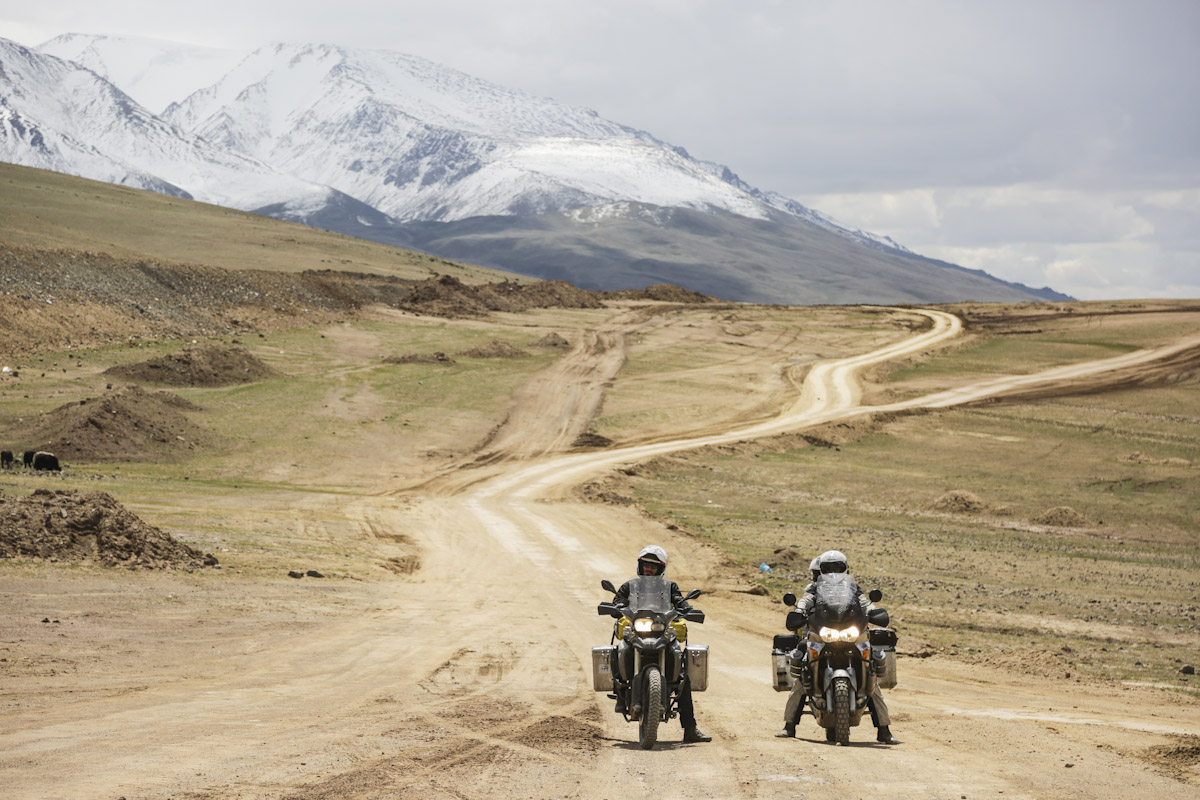 We think we forgot to share that we are already in Mongolia! That is because the internet was poor for some days! We are amazed by the landscape, we have had a lot of camping and have had beautiful encounters! Here driving on one of the many dirt roads of Mongolia, with fellow travellers. What a wonderful time we spent together!
10 June 2019 Russia
We made it to Russia 🇷🇺! After travelling through almost 10 Russian-speaking countries, we finally made it to mother Russia! For days the imaginary music on Anabela's helmet has been the Russian hymn, and when we passed the border she had such an urge to sing it out loud to the officer checking our luggage! And, "Hey, I read Tolstoy's Ana Karenina and Gorky's Mother!", "In Russian?", he would probably ask. Still filled with excitement we rode to the next village for the night. When you ask a Russian "How are you"? What do you think he answers?
8 June 2019 Kazakhstan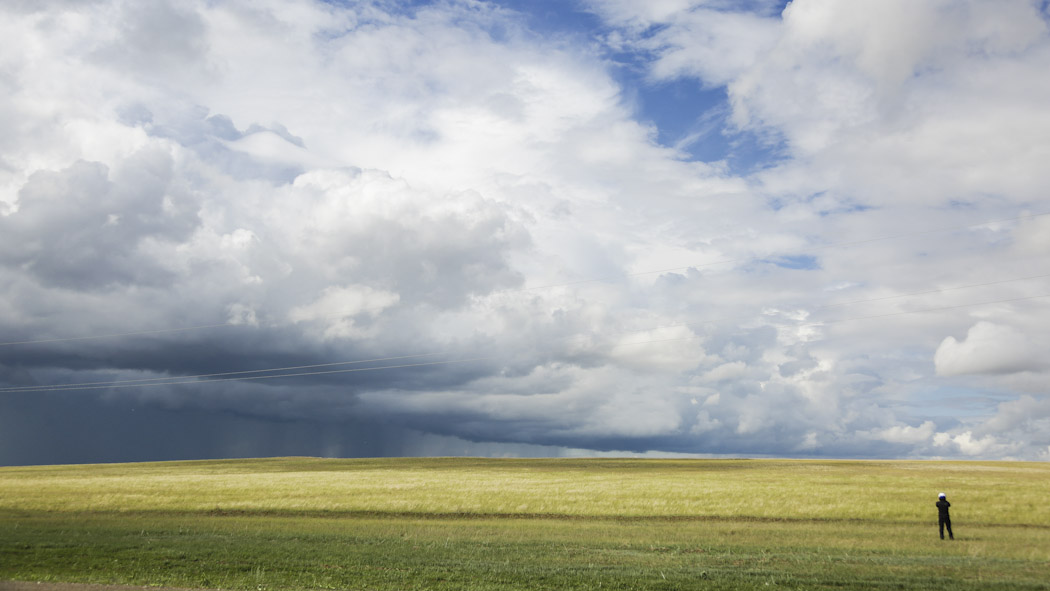 What the photo doesn't show:
We are standing 140 kilometres away from a forbidden and atrocious place: For 40 years (1949-89) the Soviet Union exploded more than 400 nuclear bombs at the Semipalatinsk nuclear test site, in the heart of the steppe of Kazakhstan. More than 200,000 people living within 45 kms of the site were never informed of the danger they were being exposed to. There is still radioactivity at the site today and, what is more devastating – three generations later – there are still people dying because of this! The site was closed by President Nur Sultan Nazarbayev, and thanks to his politics Kazakhstan possesses no nuclear weapons!
6 June 2019 Kazakhstan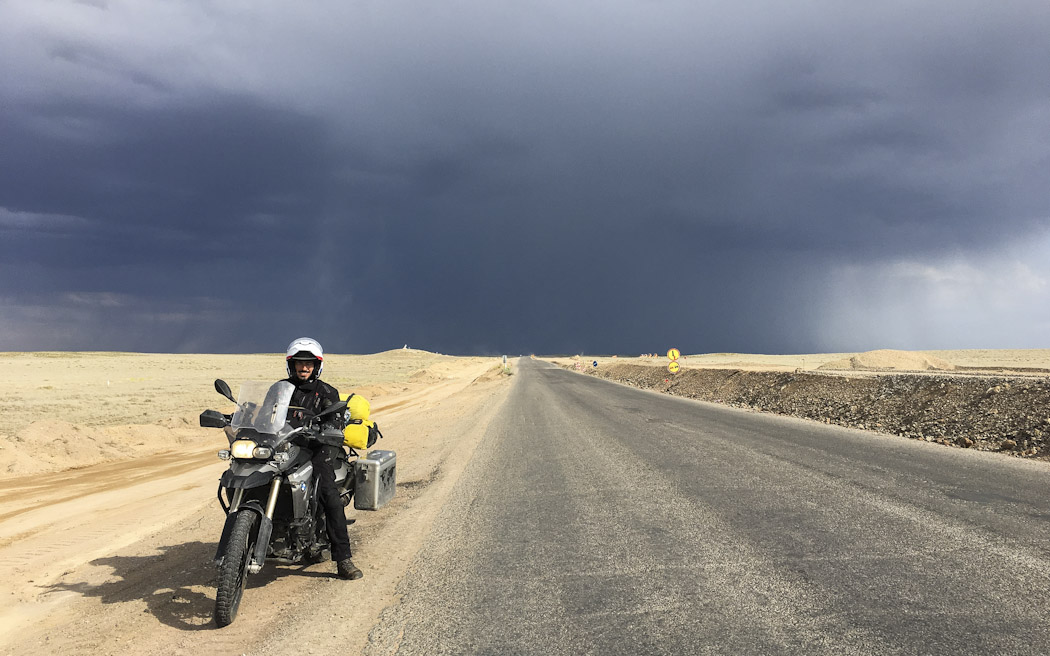 This is what I call pure luck! We escaped the storm by centimetres!
 Once we were far enough not to risk a drop, we finally stopped to enjoy the view of this huge cloud full of rain and flashes of lightning. We are now approaching the Kazakh border to enter Russia in two days! The friendly lady at the Embassy – the one that looked at Anabela and said: 'you on motorbike with him? You crazy!' – ended up giving us not 5 days as she had told us, but 7 days!!! She probably had a look at the weather forecast and changed her mind! Thank you, Russian people, we love you already! Today we will be driving through what was once one of the most secretive and restricted (and saddest) places in the Soviet Union… Any ideas where we are heading to???
1 June 2019 Kazakhstan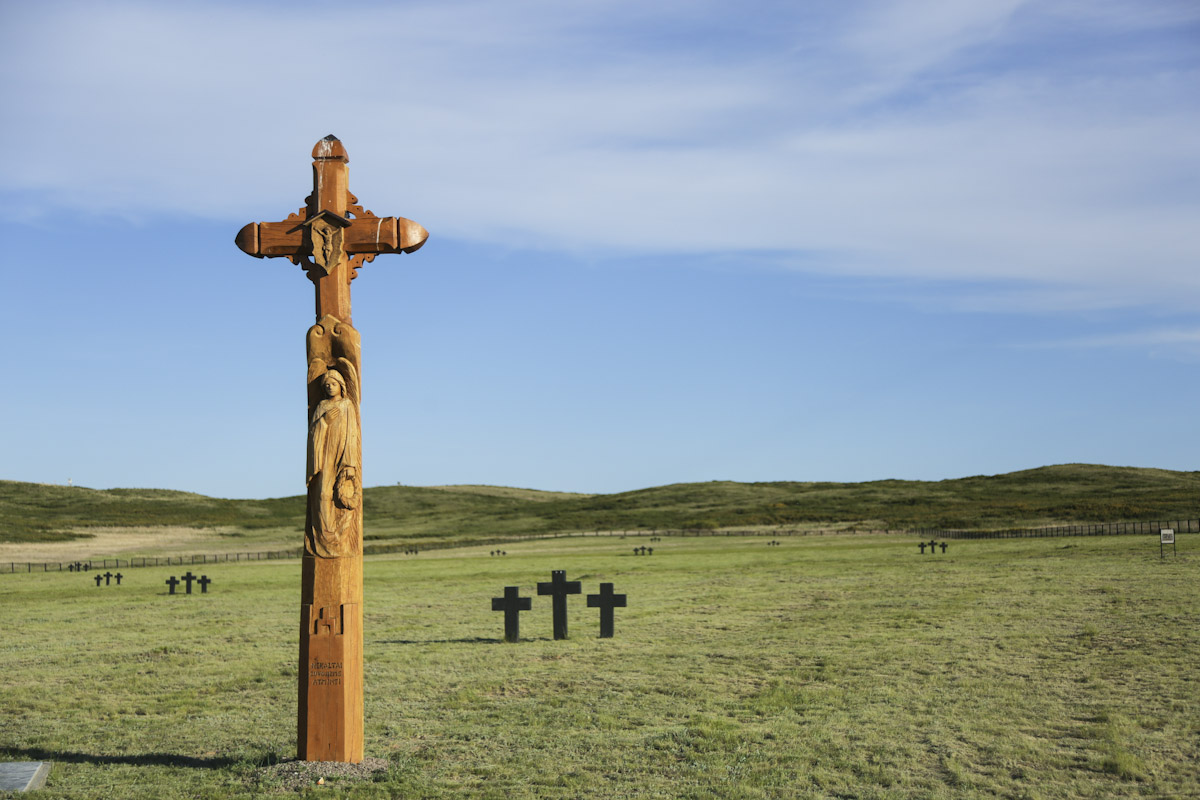 A few days ago we were in Spaask. Spaask is nowadays a memorial of what was once one of the deadliest labour camps (gulags) of Siberia. Being in such a place one needs to ask oneself, why?
– Why did Stalin create more than 400 gulags in Siberia?
– Why did he send there more than 18 million people, and who were these people? Were they really criminals? Or were they innocent people? What was the idea behind the plan of bringing these people to Siberia? Was it another ethnical cleansing? Or was there another reason? You can find the answers to all these questions on our article about the Gulags in Siberia…
May 2019 (Kyrgyzstan-Kazakhstan)
The trip has resumed and we are back to Central Asia. After spending a few days in Bishkek to prepare all our gear, we set off to Kazakhstan, where we spent a few days in Almaty, to do some work, but also to visit this amazing city. Afterwards, we followed to the north of the country, towards Nur-Sultan (ex-Astana city). What an impressive city!
March-April 2019 (Portugal-Luxembourg)
Time to work on the next issue that will be launched in June. Time to be with family and friends. And time to prepare the trip that will resume in May and will take us to our motorbike that stood the entire winter in Bishkek. Our trip will resume to take us through Kazakhstan-Mongolia-Russia-South Korea and Japan! Come with us
January – February 2019 (Cuba)
We are ready for the next adventure! While our motorbike was hibernating in a cosy garage in Bishkek, we flew to Cuba, where we spent two months travelling. We got to know a lot and had many unexpected experiences, such as travelling by truck! Our Spring magazine will be entirely dedicated to Cuba.
November to December 2018 (Luxembourg-Portugal)
After spending two wonderful months in Kyrgyzstan, we had to have another break on this trip because winter was approaching and the first flocks of snow had already fallen when we left Bishkek. We left to Luxembourg where we will stay for one month to launch the diariesof Kyrgyzstan and then we will fly to Portugal to spend Christmas with our family.
September to October 2018 (Kyrgyzstan)
Kyrgyzstan ended up becoming another diariesof destination. We could not resist the mountains sprinkled with yurts, inhabited by the hospitable Kyrgyz nomads. Kyrgyzstan is the country of nomadism, as we could observe in the two months that we spent travelling in its mountains.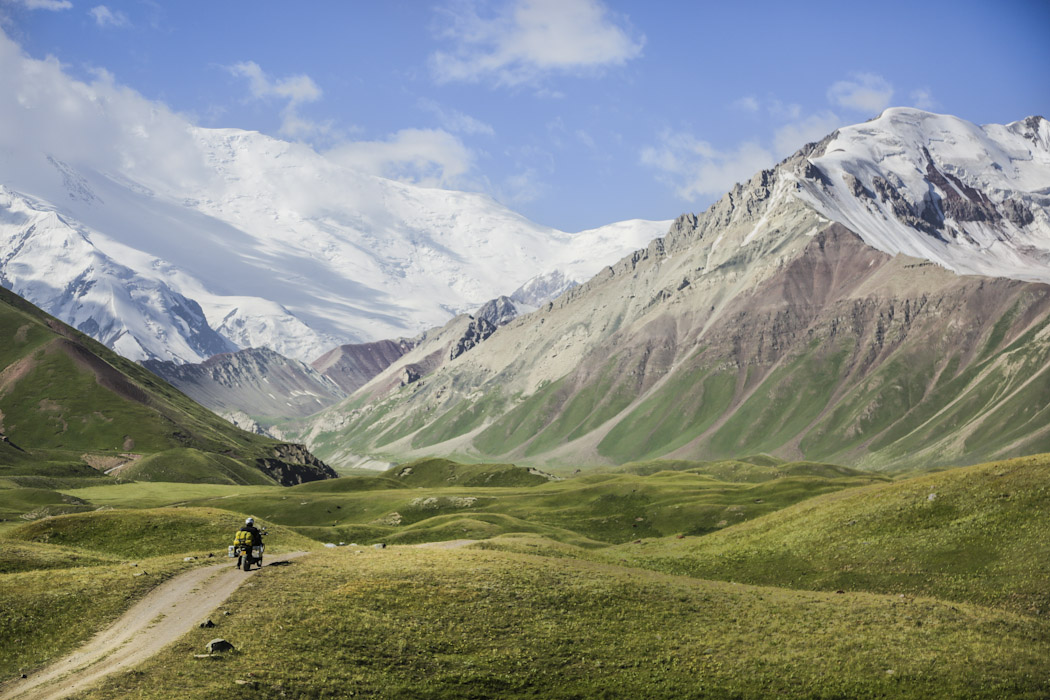 August 2018 (Kazakhstan – Uzbekistan)
The trip resumed towards Kazakhstan through the Caspian Sea. This crossing with the ferry, from Baku to Aktau (Kazakhstan) is in itself an adventure, as you can read in our article about the Baku-Aktau crossing.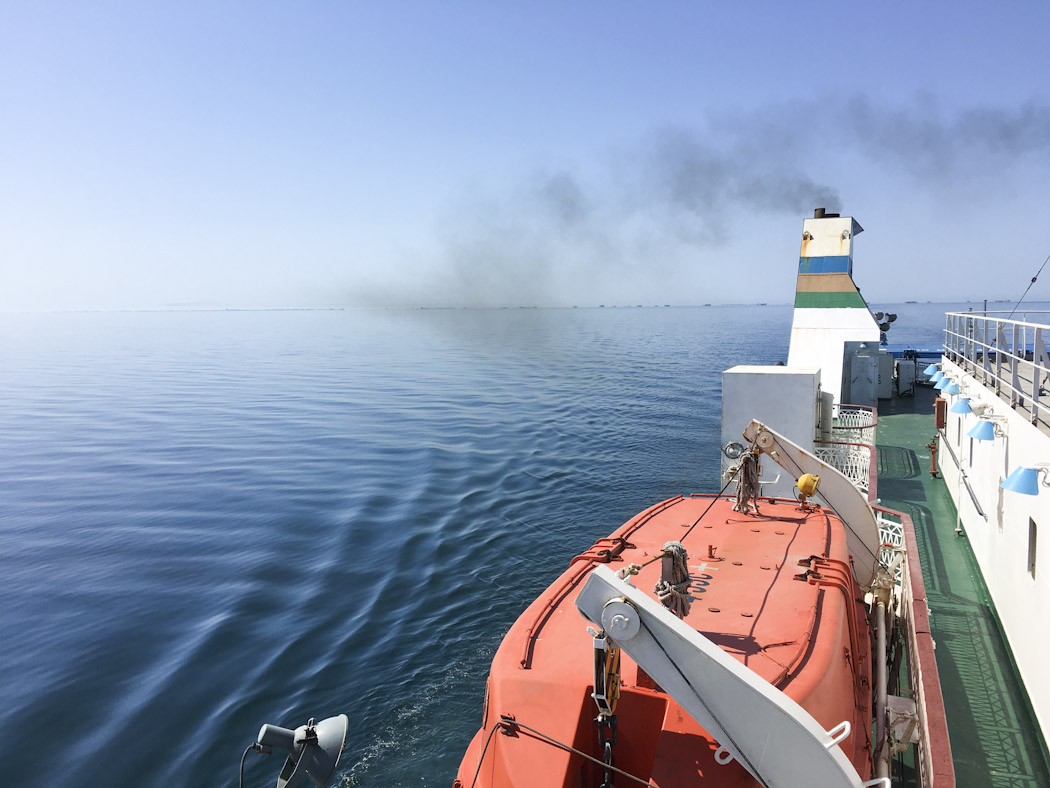 After landing, and spending two days on the coast, we took the road, that would lead us through the desert until the Uzbek's border. Uzbekistan would turn out to be another surprise. We meant to drive through without many stops, but that wouldn't be so. Alone Khiva, Samarkand and Bukhara were reasons enough to travel slowly. But there was much more than these three pearls…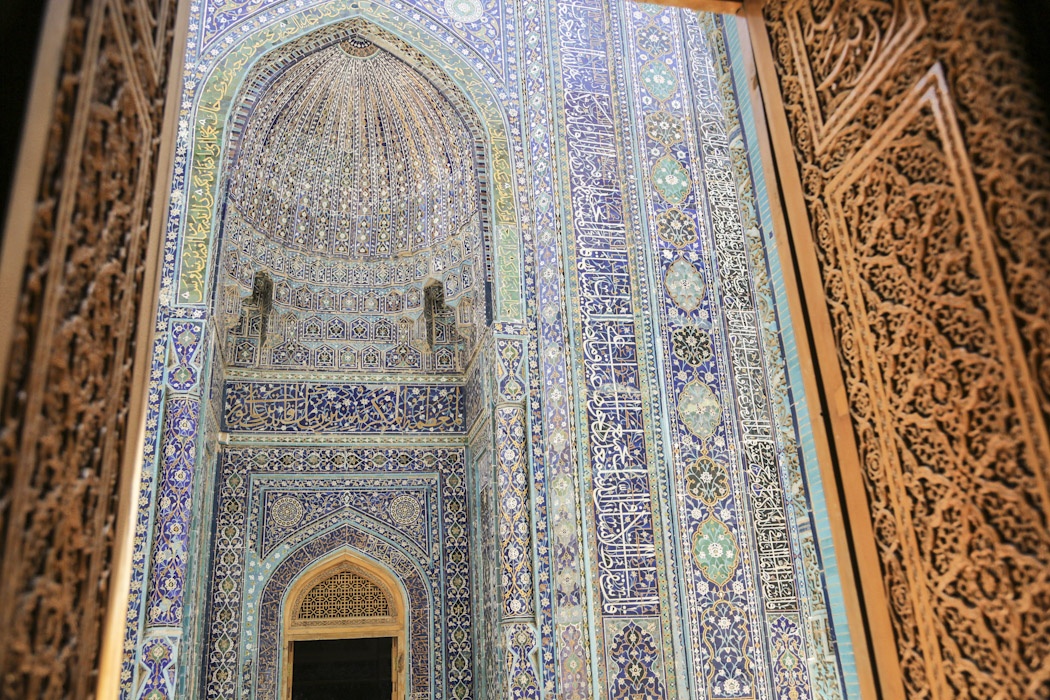 July 2018 (Azerbaijan)
Amazing Iran will be missed! After Iran, we spent one month in Azerbaijan working on the issue of diariesof Iran. We spent one entire month in Baku, and unfortunately did not visit much the rest of the country. We did have the time to explore the city of Baku, which impressed us so much that we hope to return to visit the rest of the country.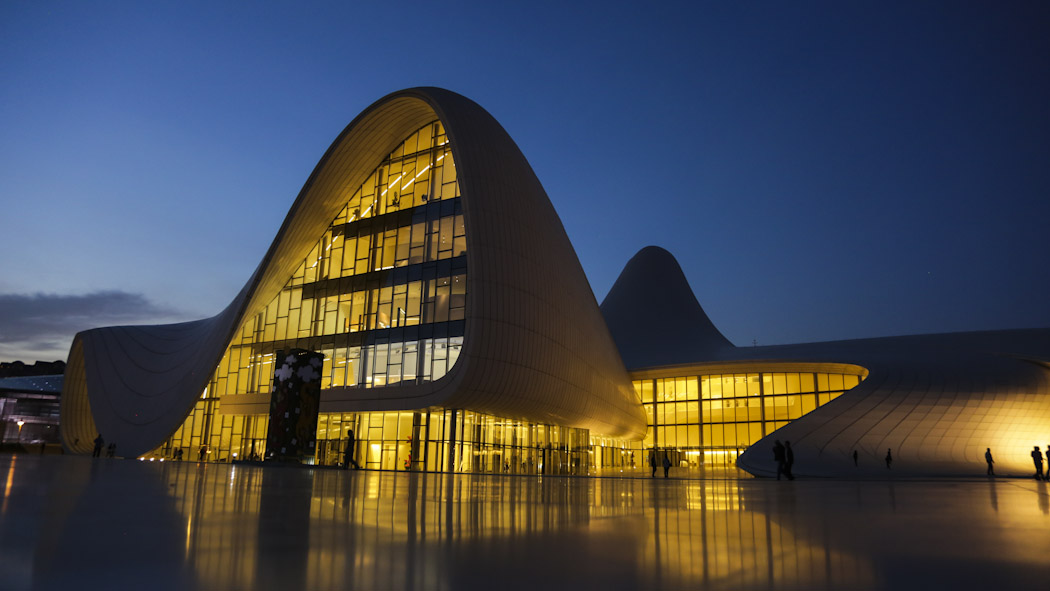 May to June 2018 (Iran)
Iran was a box of surprises. A huge box (as Iran is four times the size of Germany) and many sweet surprises, because we were not expecting to be so much spoilt by so warm-hearted people, such rich Persian architecture and such a variety of landscapes. Iran has it all!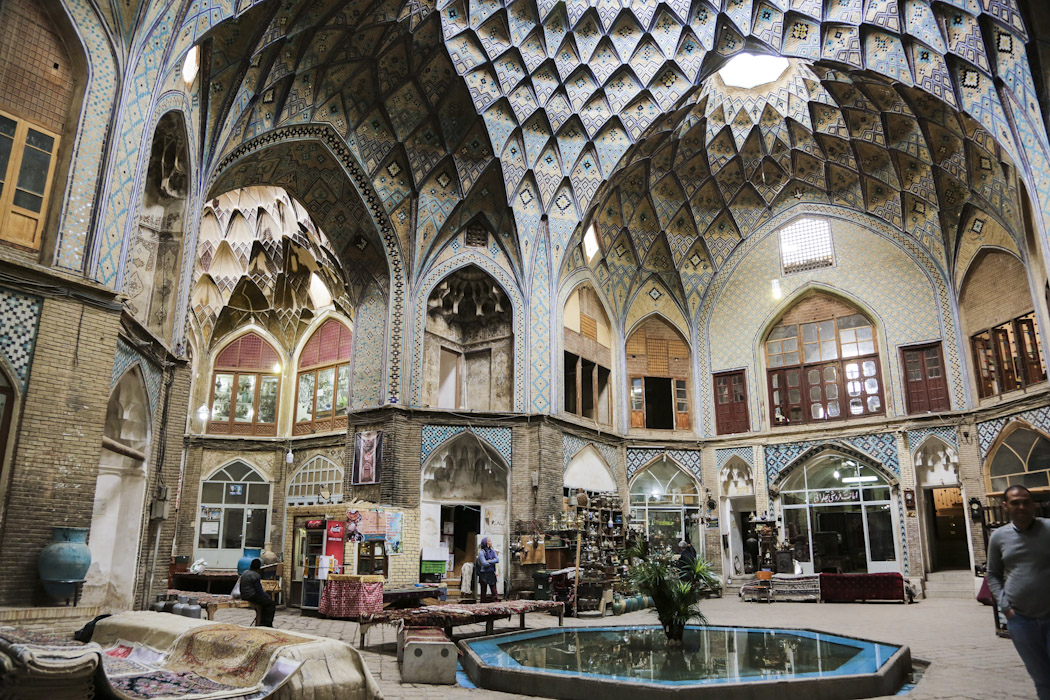 We have dedicated an entire issue of diariesof to Iran, and have also written a few articles about the country online. You can find some of them here. We felt so well in Iran that it was difficult for us to resume the trip, and move on to Azerbaijan, our next country on our road trip map.
April 2018 (Armenia)
After getting our visa from the Iranian Embassy in Georgia (yeahhhhh!), we drove through Armenia for a wek. Unfortunately, it was still too cold and there was also snow in the higher places, so we kind of rushed through Armenia.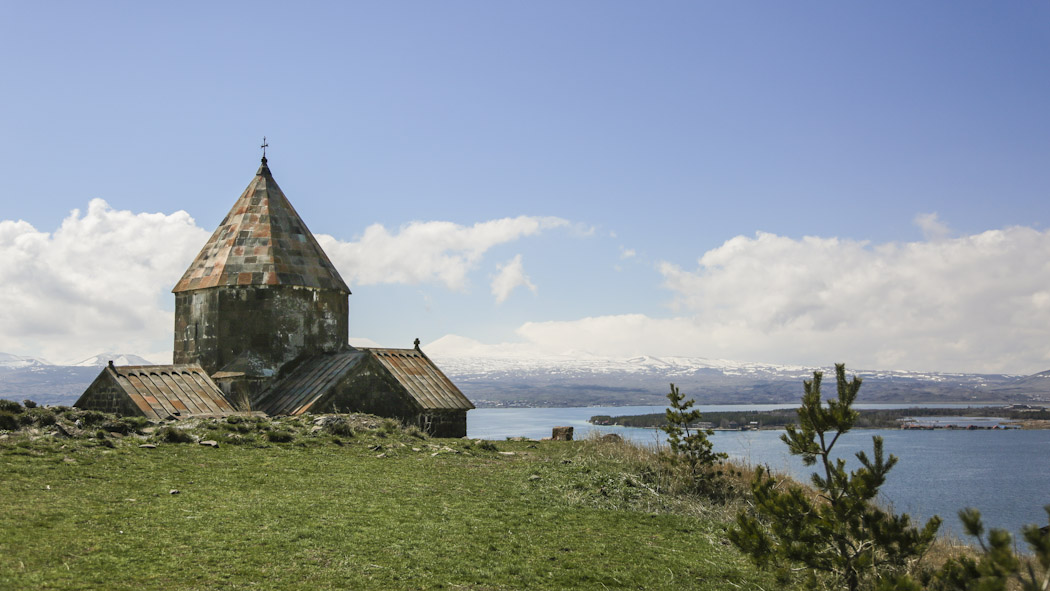 Our  target was to reach Iran, our next big stop. We have received a 30-day visa but considering the size of Iran, we may have to ask for an extension! Inshallah we get one!
August 2017 (Georgia)
After a short break in Luxembourg, we were back on the road in August 2017. It took us around two weeks to reach Odessa (Ukraine) – because we travel slowly and because we took the opportunity to visit friends on the way. 🙂 In Odessa, we took a 3-day ferry that crossed the Black Sea and that brought us to Batumi, the new Pearl of the Black Sea (in Georgia).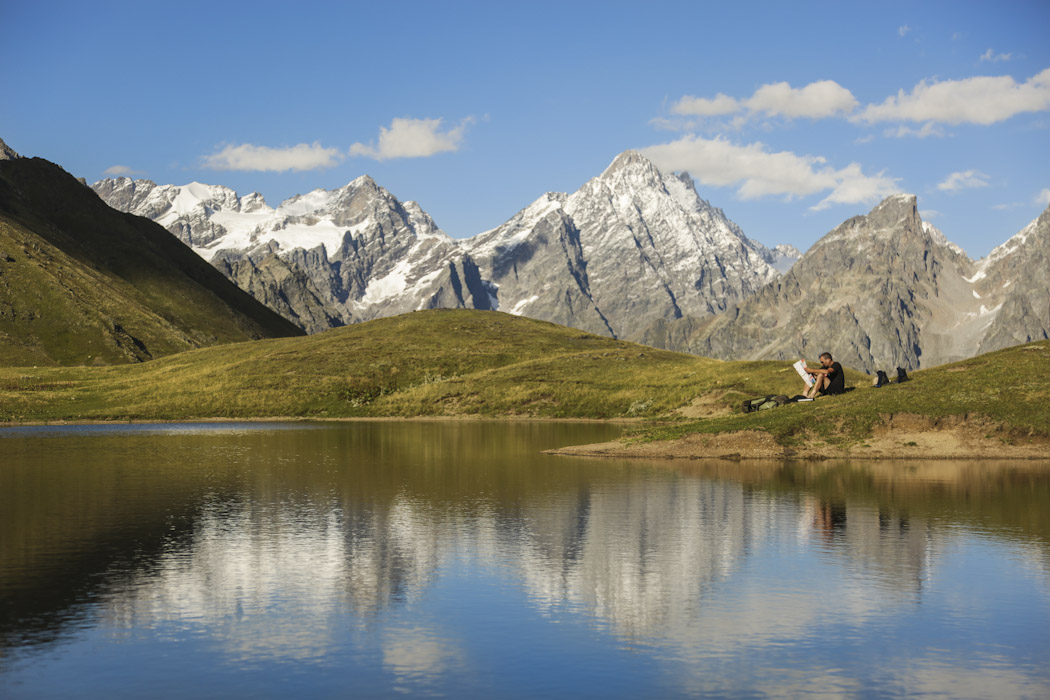 In Georgia we spent two wonderful months discovering the country, its culture, gastronomy and people, which we simply loved. If you would like to see our highlights about Georgia click here. We fell in love with this country, so it didn't take us long to decide that there would be a diariesof issue about this country.
November 2016
We started our journey in Portugal in November 2016, after spending several weeks discovering the country from North to South.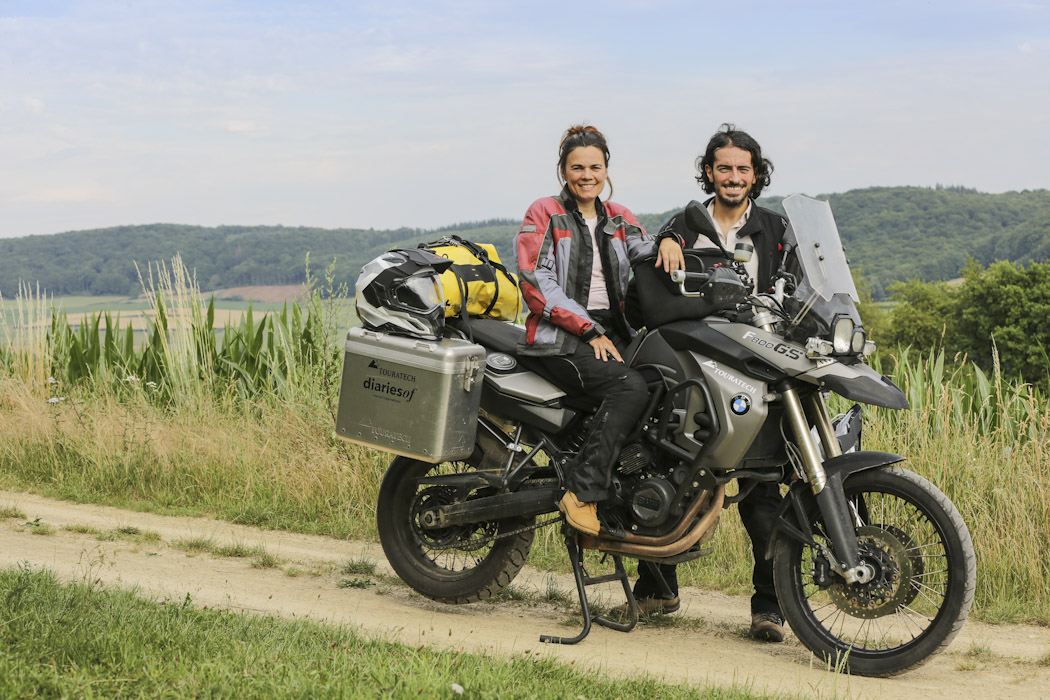 If you would like to follow us on the Social Media, you can follow our trip on facebook or Instagram.
We also post our best videos on Youtube.
If you do not like Social Media, you can keep up-to-date by subscribing to our newsletter