There is a lively atmosphere in Batumi, the pearl of the Black Sea. This rousing Riviera is frequented by the elite who come looking for the new Black sea, hip resort, a title that used to belong to its Ukranian neighbour, Odessa.
1. The statue of Love

This is a seven-metre high steel sculpture that moves in a way that two human figures become one – this statue is also known as  Ali and Nino, the heroes of the love story it represents. This installation has been created by Georgian artist Tamara Kvesitadze.
2. Batumi Boulevard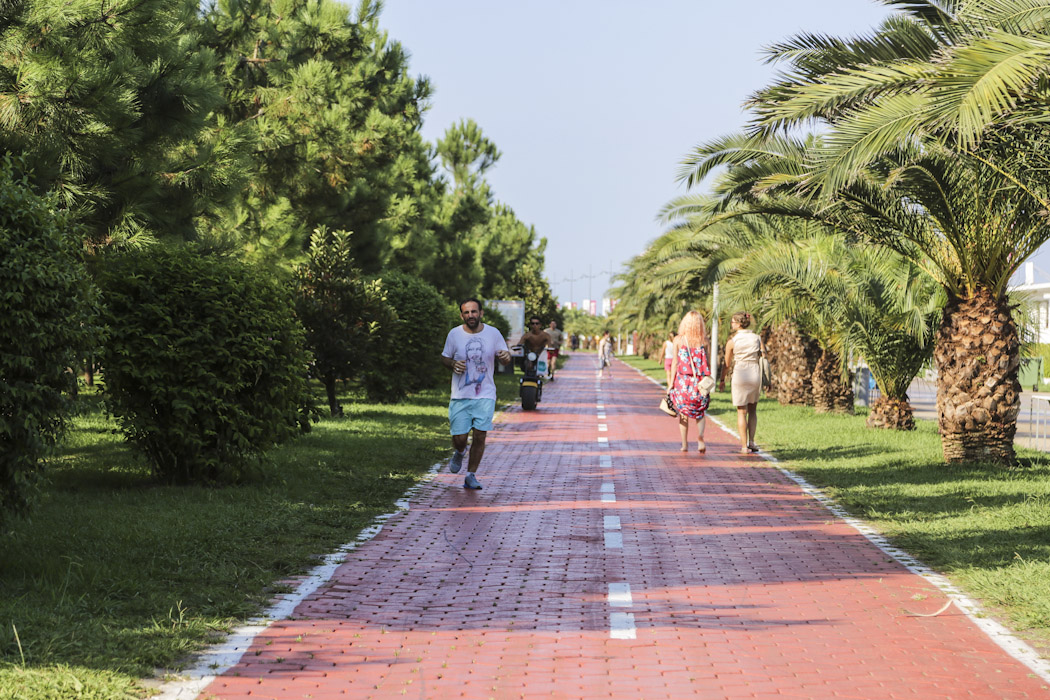 Batumi boasts a stylish seven-kilometre long seaside boulevard, situated between the city and the sea. It is actually a mix of promenade, park and garden, built for pedestrians and cyclists, and whose shadow is provided by a wide stretch of green pine forest.
3. Lighthouse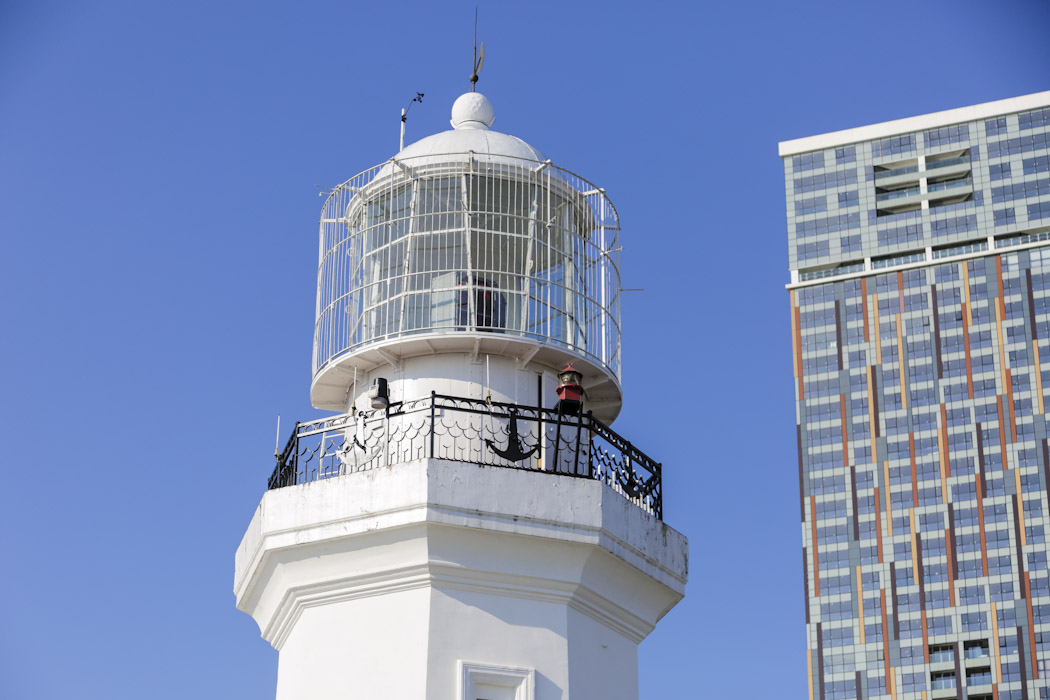 The lighthouse is situated near the port, on the Miracle Park. It is one of the eldest landmarks near the port, having been built in 1882.It is a lovely white 21-metre building.
4. Wedding Hall

As in all other cities in Georgia, Batumi is no exception and has a lovely white wedding hall. Couples choose to marry here and afterwards have thorough professional shootings throughout the city.
5. Europe Square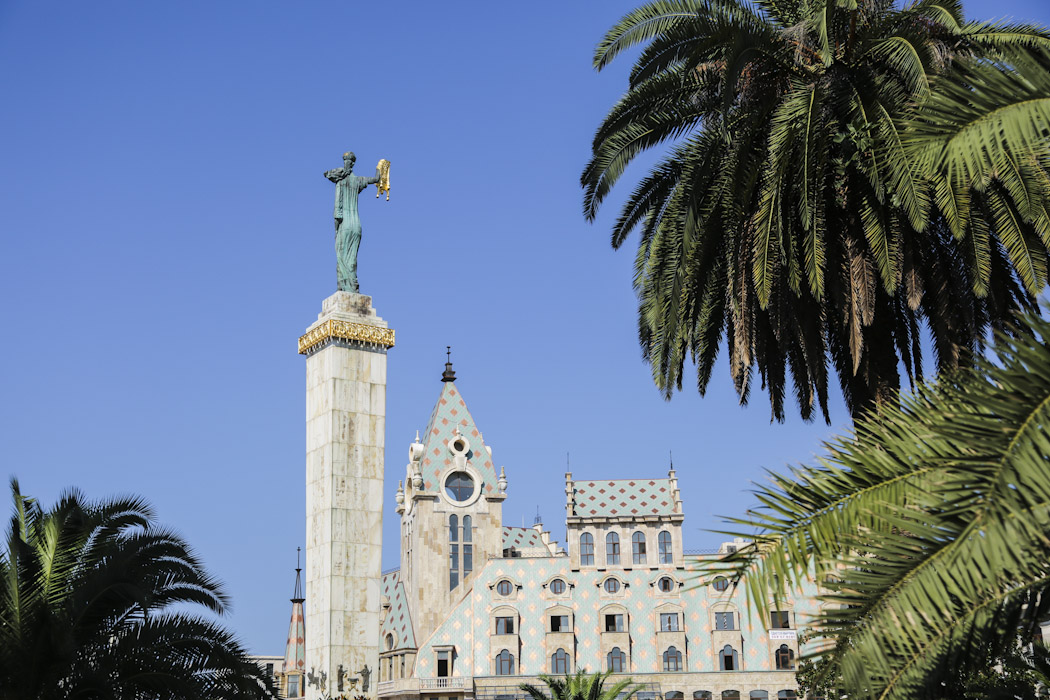 The statue of Midea of Argonauts holding the golden fleece (a reference to the Greek mythology) stands on a high column at the Europe Park.
6. Batumi Summer Theatre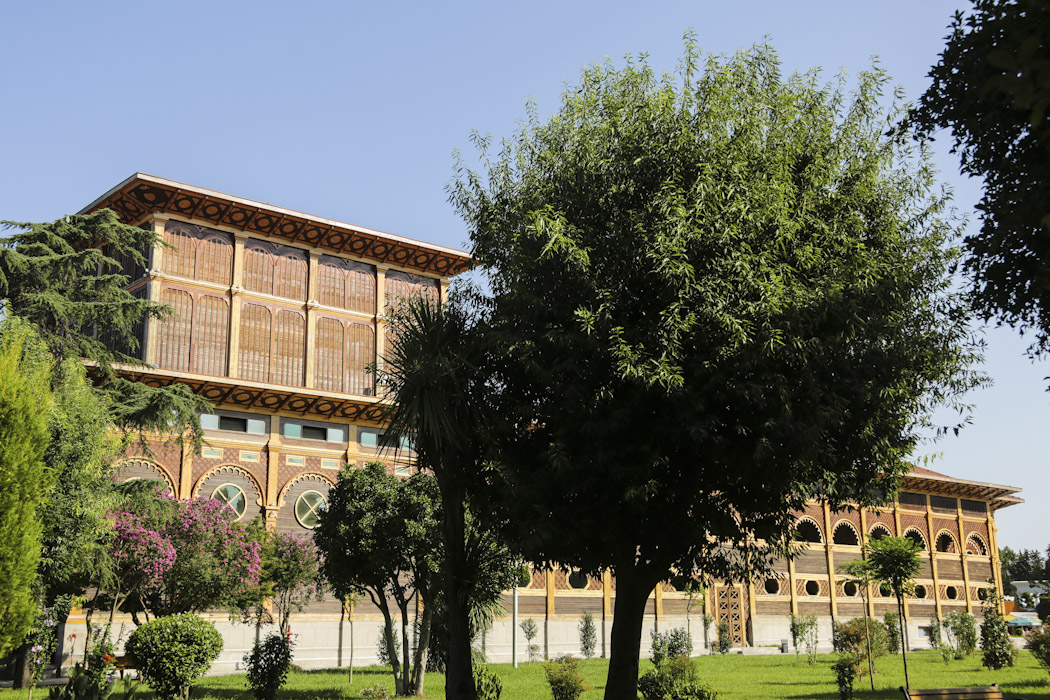 The striking wooden Summer Theatre occupies an important space in Batumi's main garden. The theatre is home to many spectacles and festivals, especially in Summer.
7. Batumi's Central Beach
Batumi is a fashionable seaside resort. Even though its beaches have no sand, they are very popular because the sea water is warm and like a lake…
8. Miracle Park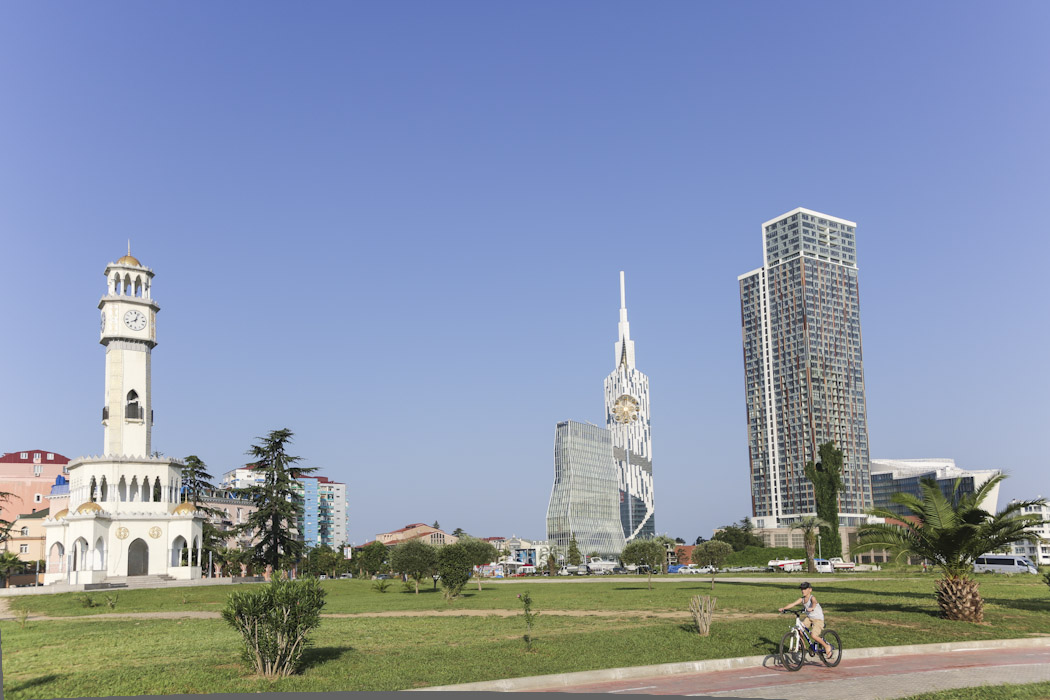 The Miracle Park is located immediately next to the Batumi Boulevard and it is here that the city's skyline is shaped: the Alphabet Tower, the Statue of Love, the Ferris Wheel and the Chacha tower (on the left). Legend says that at 7 pm the tower dispenses chacha from its springs… to be confirmed!
9. McDonald's most sophisticated eatery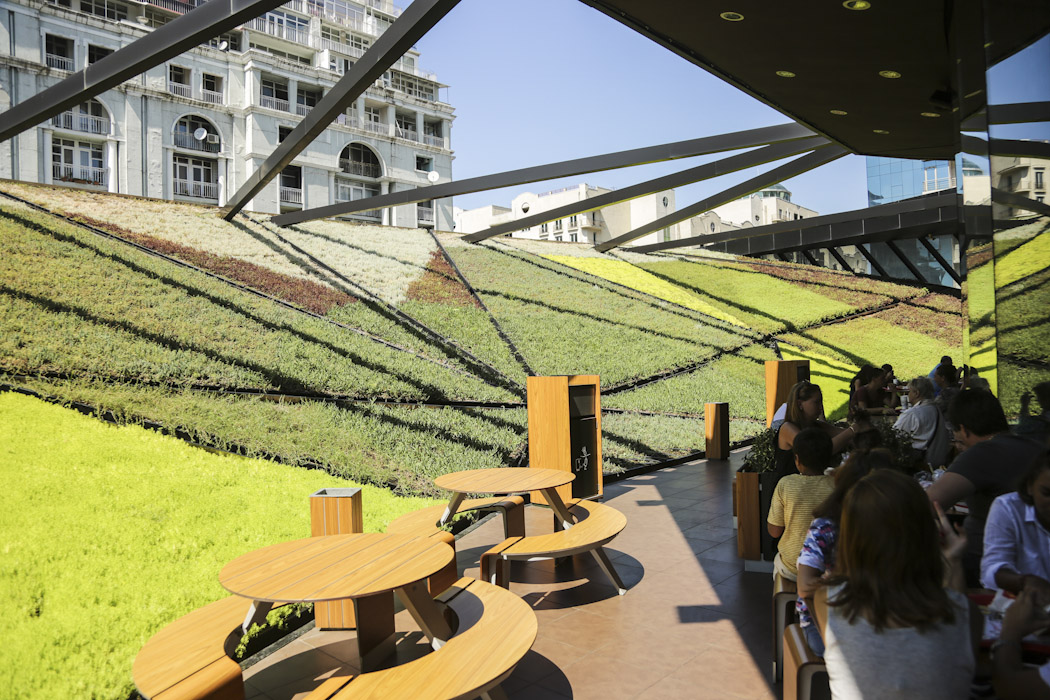 We are no fans of fast-food, especially not the big international chains. But this building is worth a visit. From the outside, the building has geometric shapes and on the inside, there is a lovely green corner, ideal to relax and forget the hectic side of the city where it is located.
10. The old town of Batumi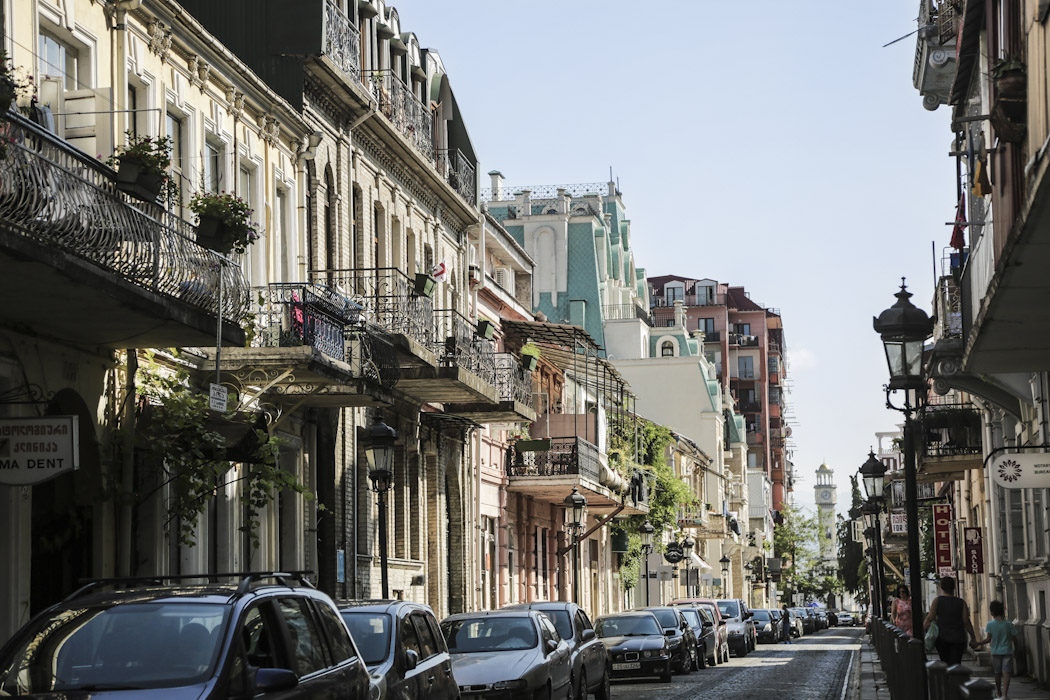 Need a tip for a hotel?
While in Batumi we stayed at a very cosy hotel called Hotel 16. It is located between the Piazza and the sea, therefore it is possible to walk from here to all the attractions in the city. Breakfast was included in the price and delicious… check the photos! 🙂
Would you like to see more about these highlights?
Watch our short 3 minute-video with our impressions about Georgia

If you liked the article and the video about Georgia, you should have a look at our magazine for more inspiration about Georgia, and to show your support for this project 🙂