After two months and 8,500 kilometres through Iran, we leave you with our Iran Bucket List 10 Must-Have Experiences. Our trip took us from the green Aras river valley in the North, passing through Iran's bustling Tehran, and Iran's central deserts (Dasht-e-Kavir and Dasht-e-Lut, the latest considered one of the hottest places on Earth) until the Persian Gulf coast. From here the ferry took us to the Natural Geologic parks on the islands of Qeshm and Hormoz. Time to start driving north again, towards Western Iran to meet the nomad peoples from Kurdistan and Lorestan, on the day the obligatory visit to the three pearls of the Middle East…
1. The Incredible Colourful Mountains
We drove through this unique landscape for many kilometres and were impressed that the colours kept changing as if the mountains had been manually painted. These colourful mountains are found in the north of Iran, on the road between Tabriz and Zanjan.
2. A small mosque with majestic mountains in the background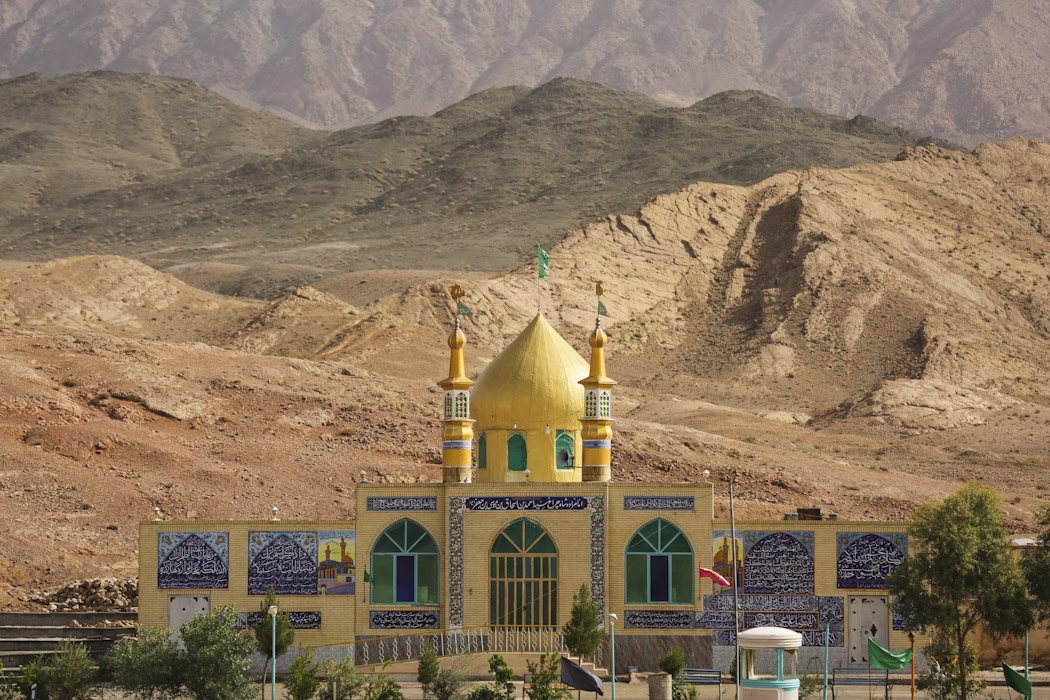 Mosques are everywhere and are usually very beautiful buildings. Even though the younger generations are visiting the mosque less often, the muezzin calls to the prayer 3 times a day…
3. The small hamlet of Abyaneh
Waking up to a freezing Abyaneh, a mountain village that is over 2,500 years old and still keeps its customs and traditions alive. It's a maze of adobe built walls and houses.
4. Iranian Food is a feast to the eyes and the palate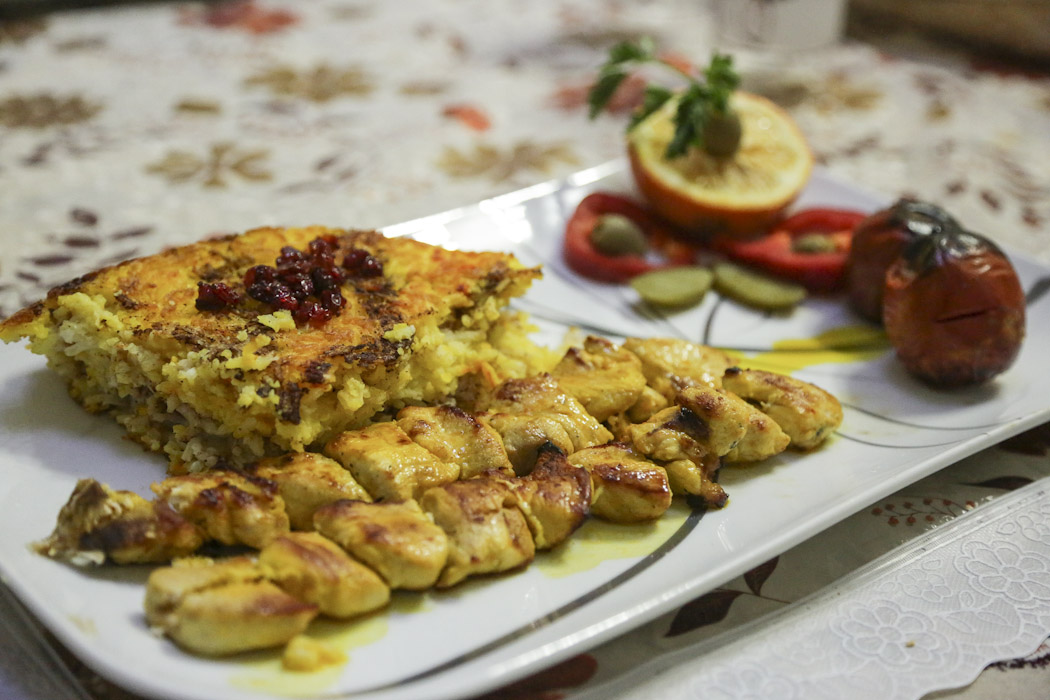 Kebab is only one of the many tasty dishes in Iran. On this occasion, we enjoyed a delicious chicken kebab with the traditional Tadeeg rice and grilled tomatoes.
5. Naqsh-e Jahan square, in Esfahan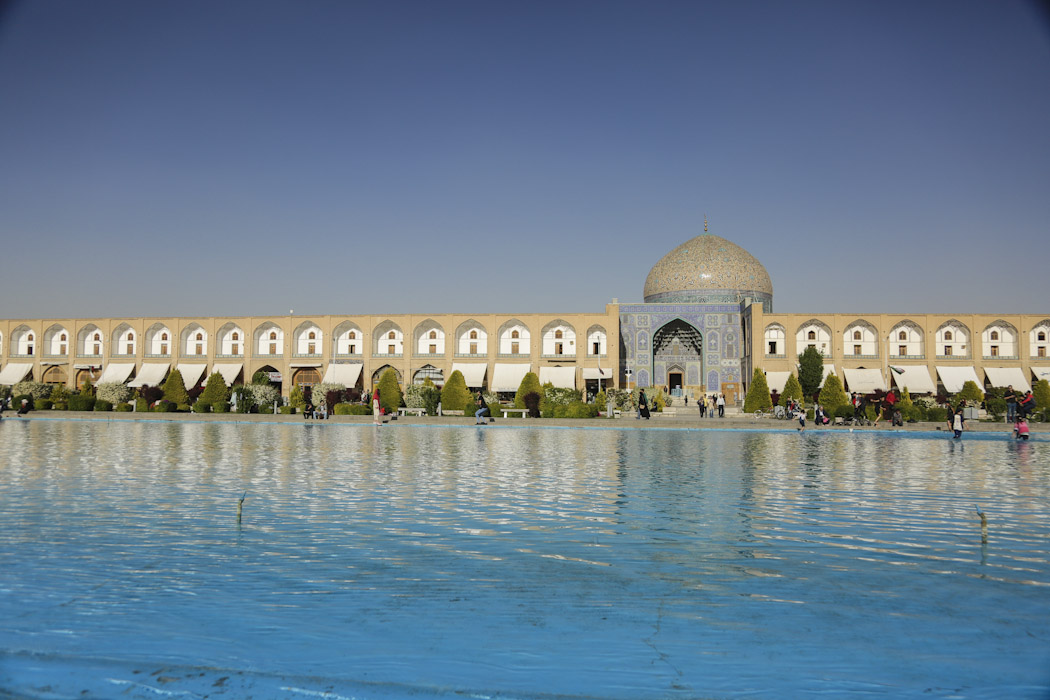 Relaxing in Esfahan's main square, also known as Imam square, the much-appreciated meeting point of locals. The pool is a also favourite amongst children.
6. Dasht-e-Kavir desert, near Varzaneh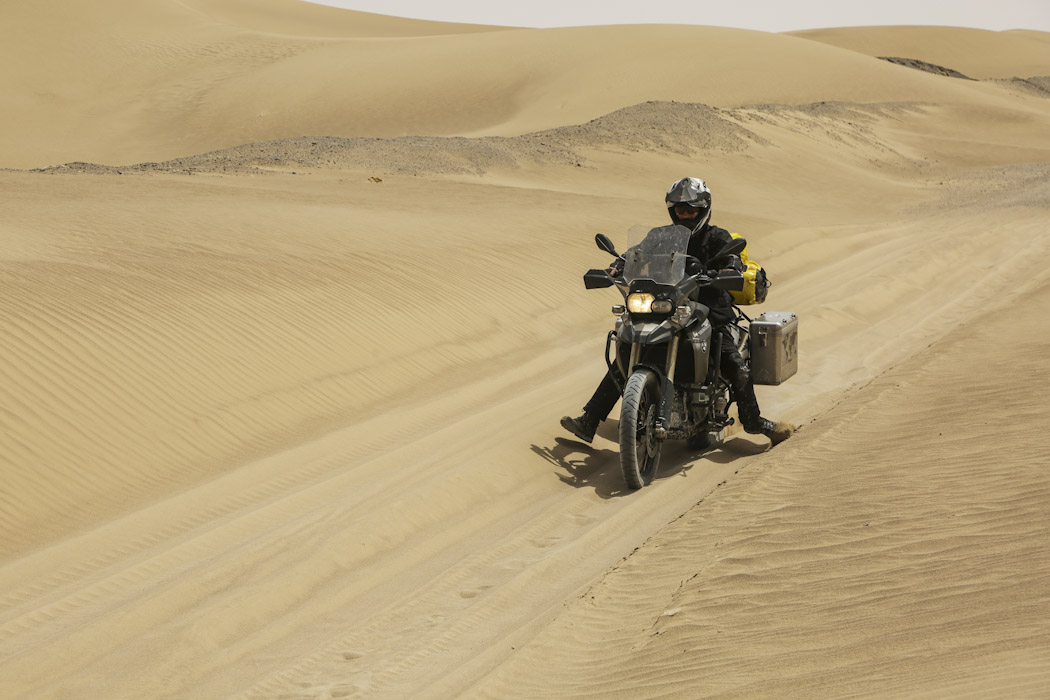 We love dunes and desert, and the dunes of Varzaneh are a treat for the eye and the soul! And although the air was full of sand because of the strong winds the atmosphere was special!
7. Bazaar, Kashan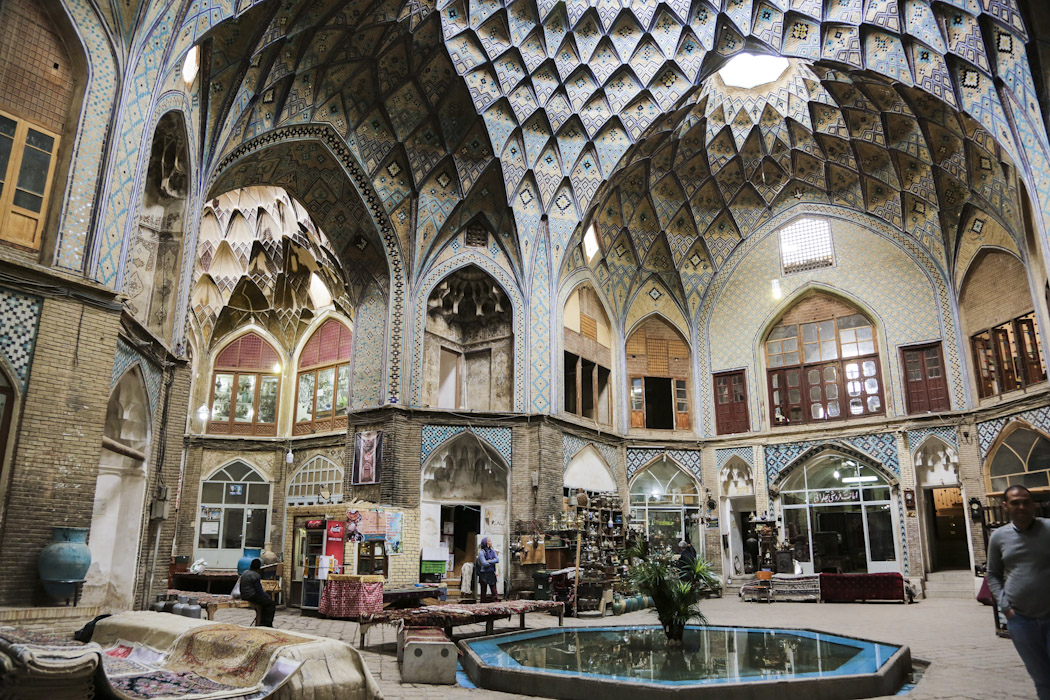 In Kashan we found one of the most beautiful bazaars of Iran. We particularly liked the architecture of its biggest Timcheh, its domed ceiling and probably once part of a caravanserai.
8. Anarak, the lost village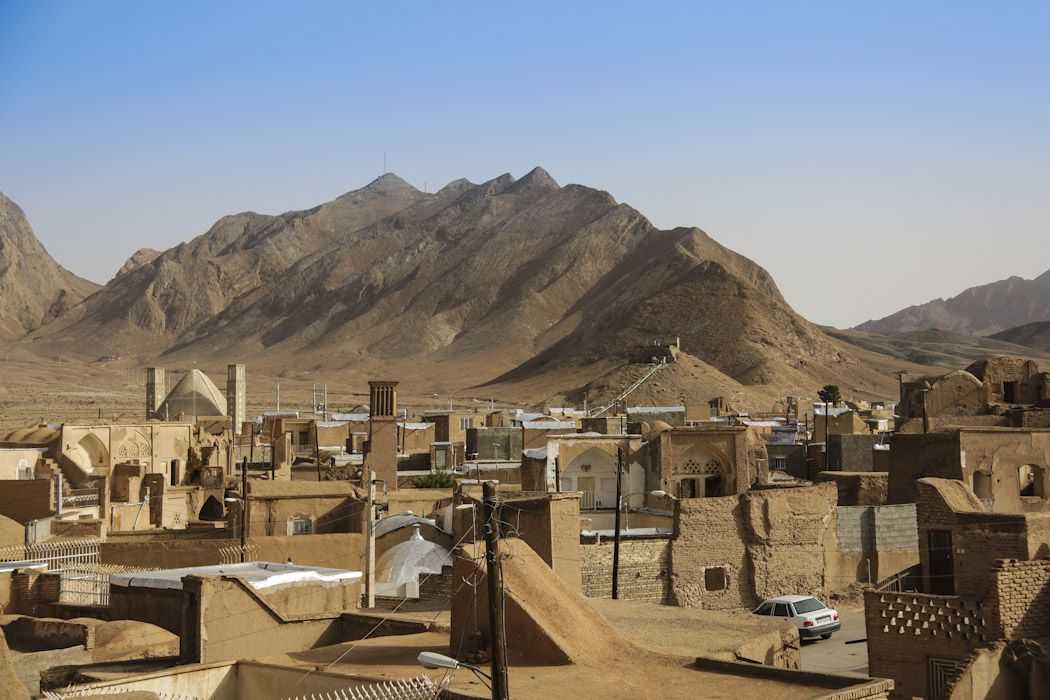 This picturesque town with its wind towers and adobe houses was our last stop before many kilometres of desert. Unfortunately, the younger generations are leaving in search of jobs and nowadays its population counts less than 1,000 inhabitants…
9. Iranian's art of relaxing, Kerman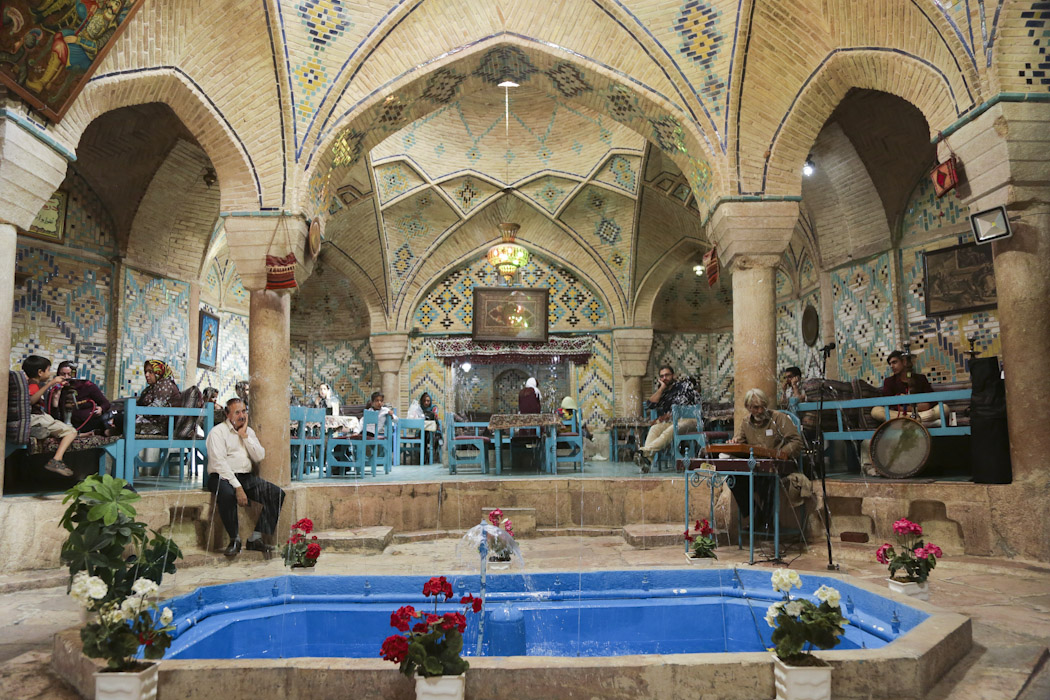 This traditional tea house is situated in what used to be a Hammam in former times. Nowadays many of the old bathhouses are being renovated to serve as tea-houses where people come to drink tea and smoke water pipe.
10. Chahkooh canyon, Qeshm island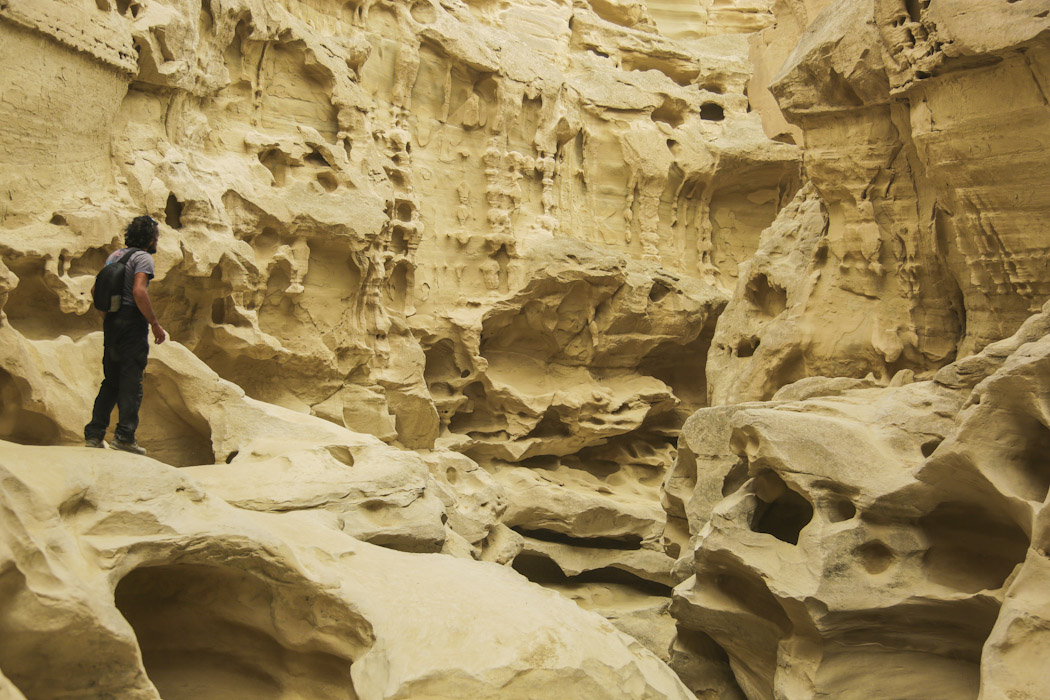 We have seen quite a few beautiful canyons in Iran but the Chahkooh canyon in the island of Qeshm has been one of the most beautiful ones. We couldn't get enough wandering amidst these amazing natural sculptures!
YOU CAN ORDER YOUR MAGAZINE ABOUT IRAN HERE.
If you would like to find out about the procedures for getting the Iranian visa and possible extensions, click here.