Baan Mae Kampon is a charming mountain village located in the Mae On District of Chiang Mai, Thailand. This off-the-beaten-path destination is the perfect place to escape the hustle and bustle of the city and immerse in the beauty of Northern Thailand's countryside. In this article, we'll take you on a journey through a typical day in Baan Mae Kampon, exploring the hidden gems that make this village so special.
Observing the Wooden Architecture of Baan Mae Kampon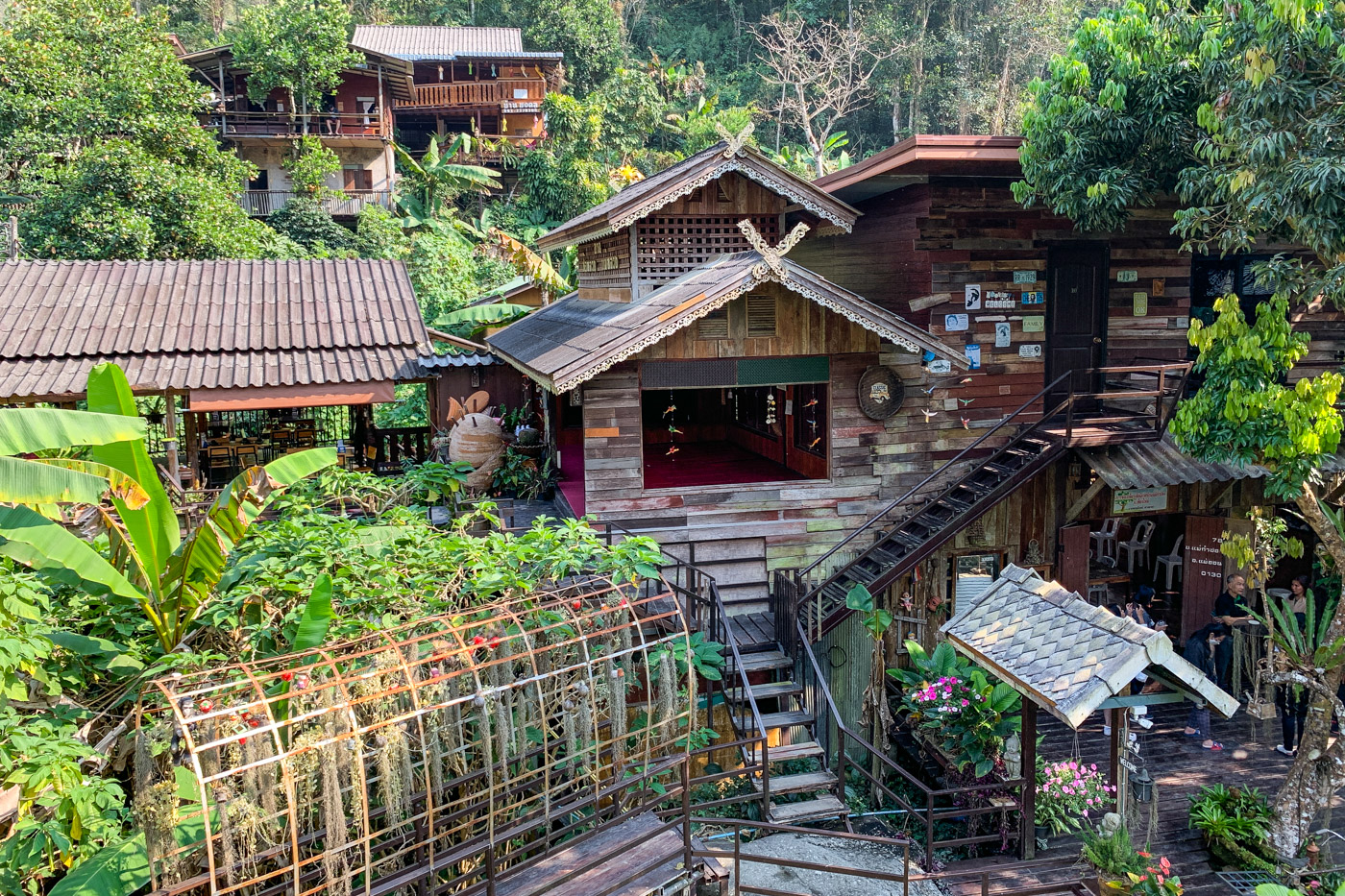 Yes, Baan Mae Kampon is a historic village that is over 100 years old. The village was founded during the reign of King Rama V in the late 19th century, and its wooden architecture and traditional way of life have been preserved for generations. What sets Baan Mae Kampon apart from other villages in the region is its unique wooden architecture. The houses in Baan Mae Kampon are built using traditional techniques and materials, such as teak wood and bamboo. The houses are raised off the ground to protect against flooding and feature intricate carvings and designs on their walls and eaves. The result is a stunning display of craftsmanship that has been passed down through generations of villagers. Walking through the village feels like stepping back in time, as you admire the beauty of the wooden structures and soak up the peaceful atmosphere.
Exploring its Local Market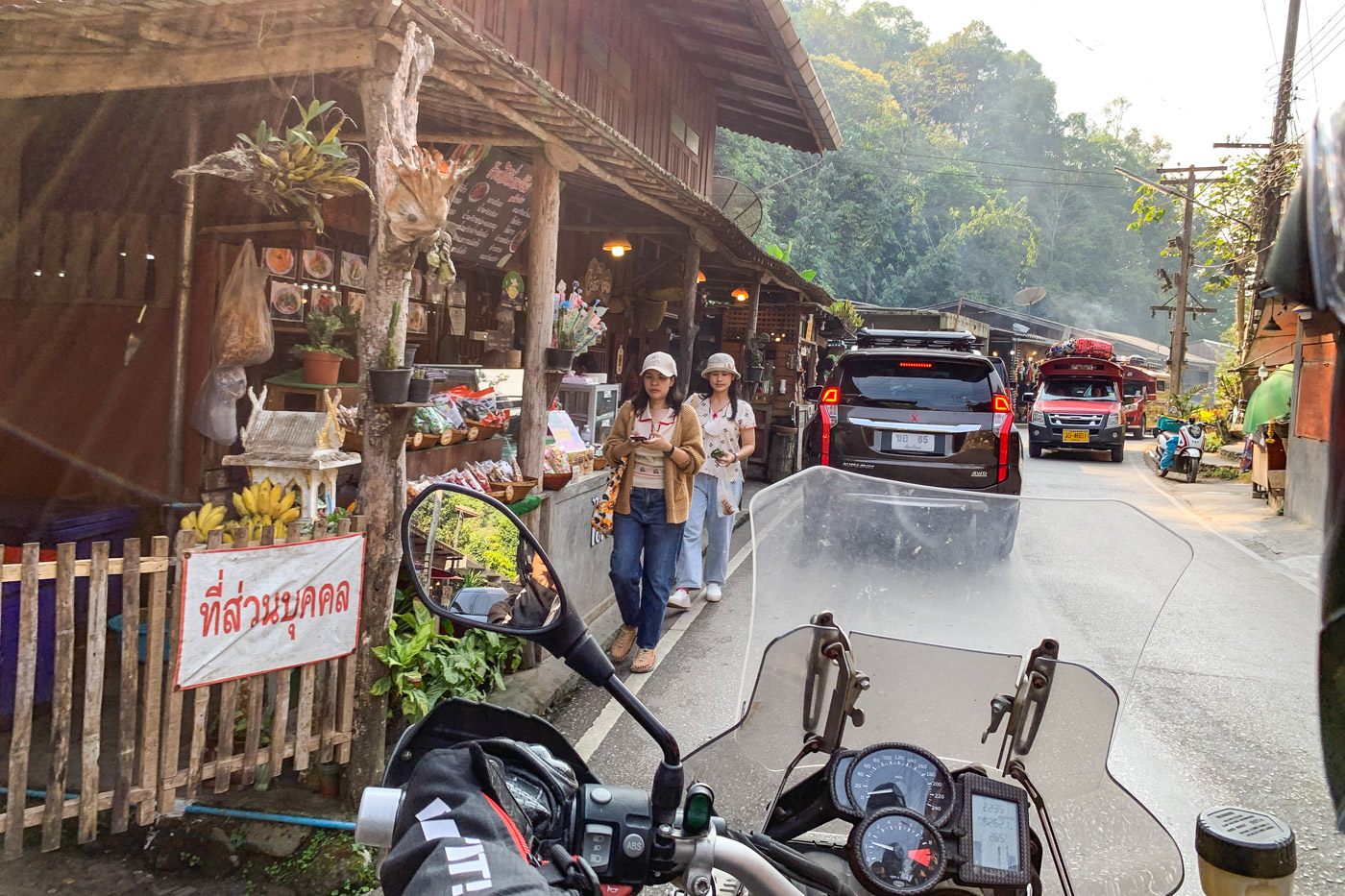 Start your day by visiting the local market in Baan Mae Kampon. The market is held every Saturday morning and is a bustling hub of activity where locals come to buy and sell fresh produce, handmade crafts, and local delicacies. Wander through the stalls and soak up the vibrant atmosphere as vendors call out to customers and haggle over prices. Be sure to try some of the delicious street food on offer, such as grilled pork skewers, sticky rice with mango, and spicy papaya salad.
Taking a Dip in the Mae Kampong Waterfall
After exploring the market, head to the Mae Kampong waterfall for a refreshing swim. The waterfall is located just a short hike from the village and is surrounded by lush greenery, making it a peaceful and tranquil spot. Take a dip in the cool water and admire the beauty of the cascading falls, which provide a natural massage for tired muscles.
Visiting the Tea and Coffee Plantations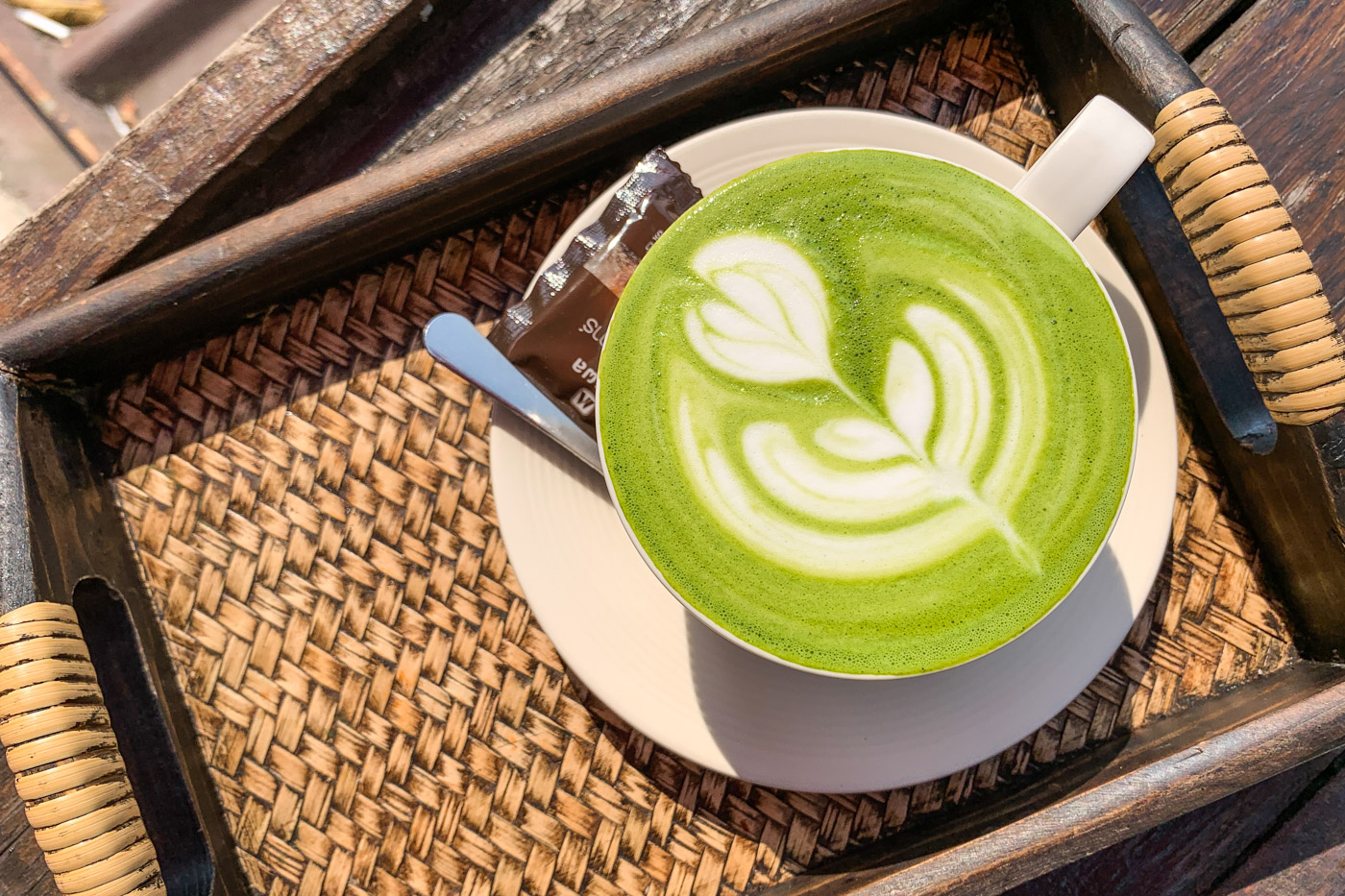 Baan Mae Kampon is also known for its tea plantations, which produce some of the best oolong tea in Thailand. Take a tour of one of the local tea farms and learn about the tea-making process, from picking the leaves to drying and fermenting them. You'll also have the chance to sample some of the delicious tea and purchase a pack to take home as a souvenir.
Sampling Local Cuisine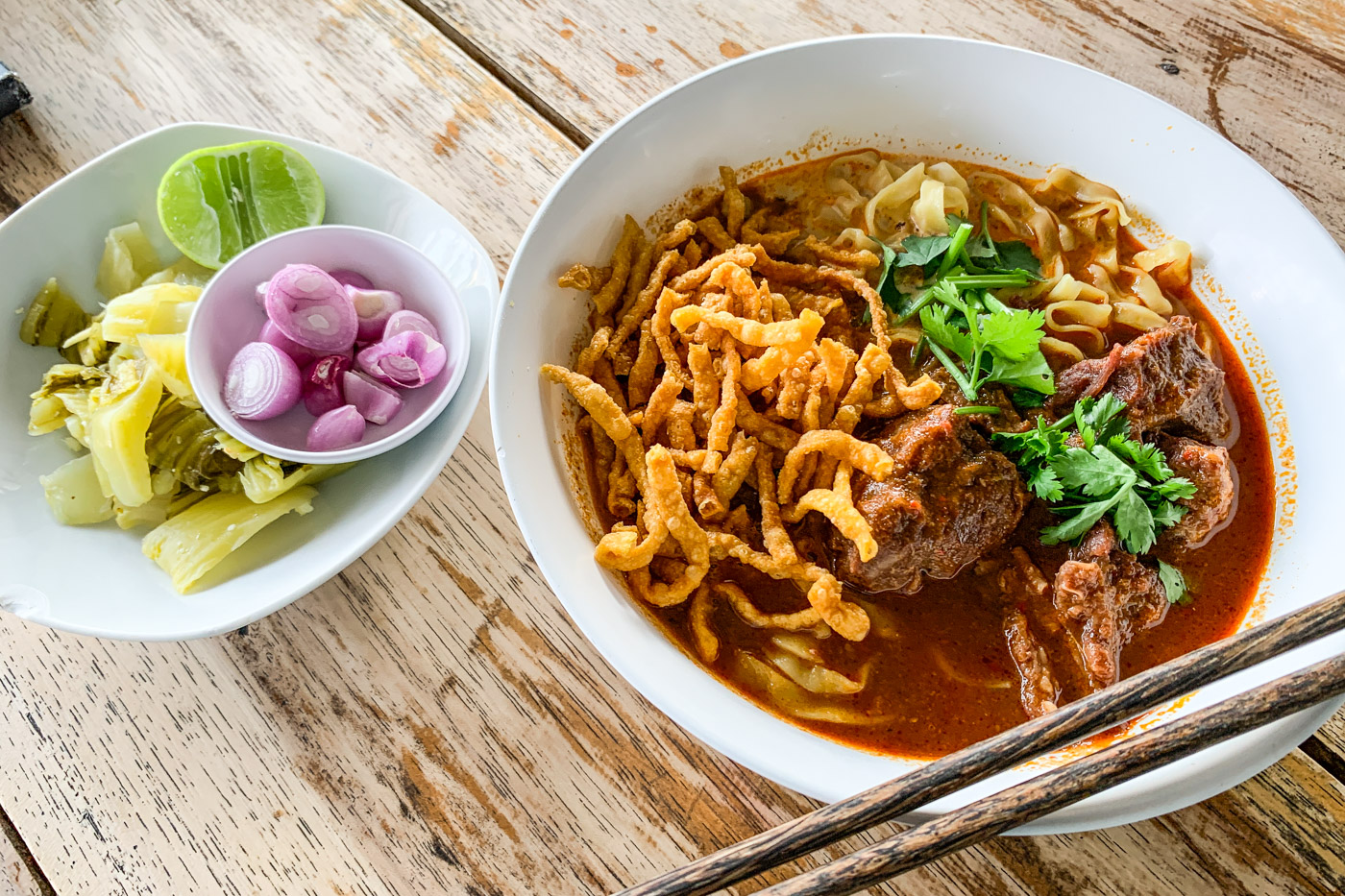 No visit to Baan Mae Kampon is complete without trying some of the local cuisine. Head to one of the village's many restaurants and sample some of the dishes that make Northern Thai cuisine so special. Some must-try dishes include Khao Soi (a coconut-based curry noodle soup), Sai Oua (spicy Northern Thai sausage), and Gaeng Hang Lay (a pork curry with tamarind and ginger).
Strolling in the streets of Baan Mae Kampon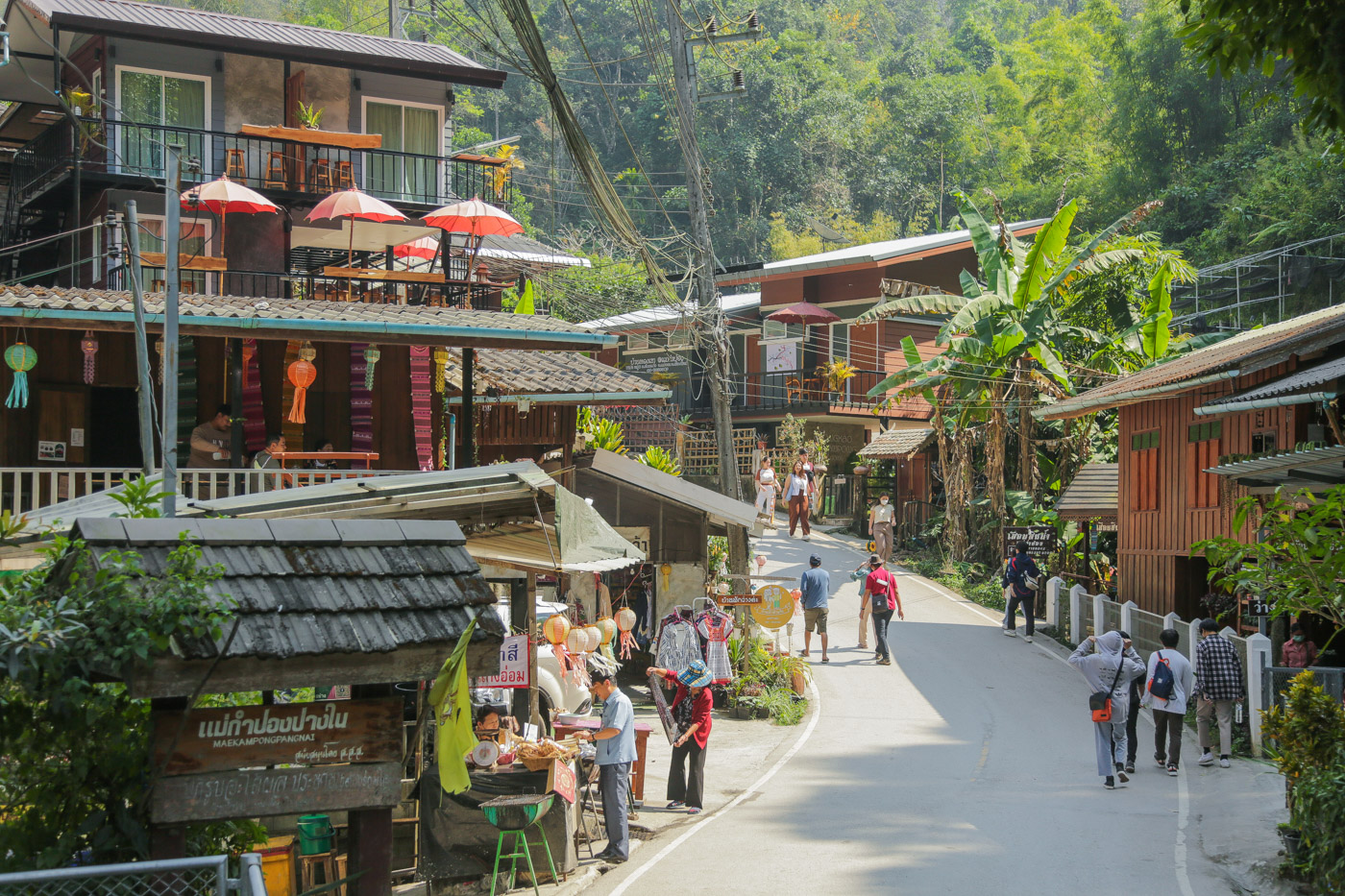 The village is known for its strong sense of community and its commitment to preserving its cultural heritage. Today, Baan Mae Kampon is a popular destination for tourists who want to experience the beauty of Northern Thailand's countryside and learn about its rich history and traditions.
Baan Mae Kampon may be a small village, but it's packed with hidden gems that make it a must-visit destination in Northern Thailand. From exploring the local market to learning about hill tribe culture, there's something for everyone in this charming village. So, pack your bags and escape to Baan Mae Kampon for a day of adventure!