Kaiserslautern is not the kind of place where you look for a piece of Japan. Nestled in the forests of the Palatinate, this town of 100,000 inhabitants is relatively isolated from Germany's cultural hot spots. But there is one attraction that is the local pride: the Japanese garden, at 13,500 square metres the largest in Europe, which was created through a unique public-private partnership inspired by the city's partnership with the Japanese town of Bunkyo on the outskirts of Tokyo.
The garden opened in 2000, but the whole complex is already remarkably harmonious. Like many Japanese gardens, for example in Tokyo and other large cities, the Japanese garden in Kaiserslautern is fully integrated into a modern urban environment. The site, a former stone quarry, is located on a slope to the north of the city centre. It was once an English-style landscape park, created in 1893, but abandoned after the Second World War. Many old trees survived and blended harmoniously into the new design. The garden therefore looks much older than it actually is, with a good deal of wabi-sabi permeating its paths. It has all the main elements of a classical Japanese landscape garden.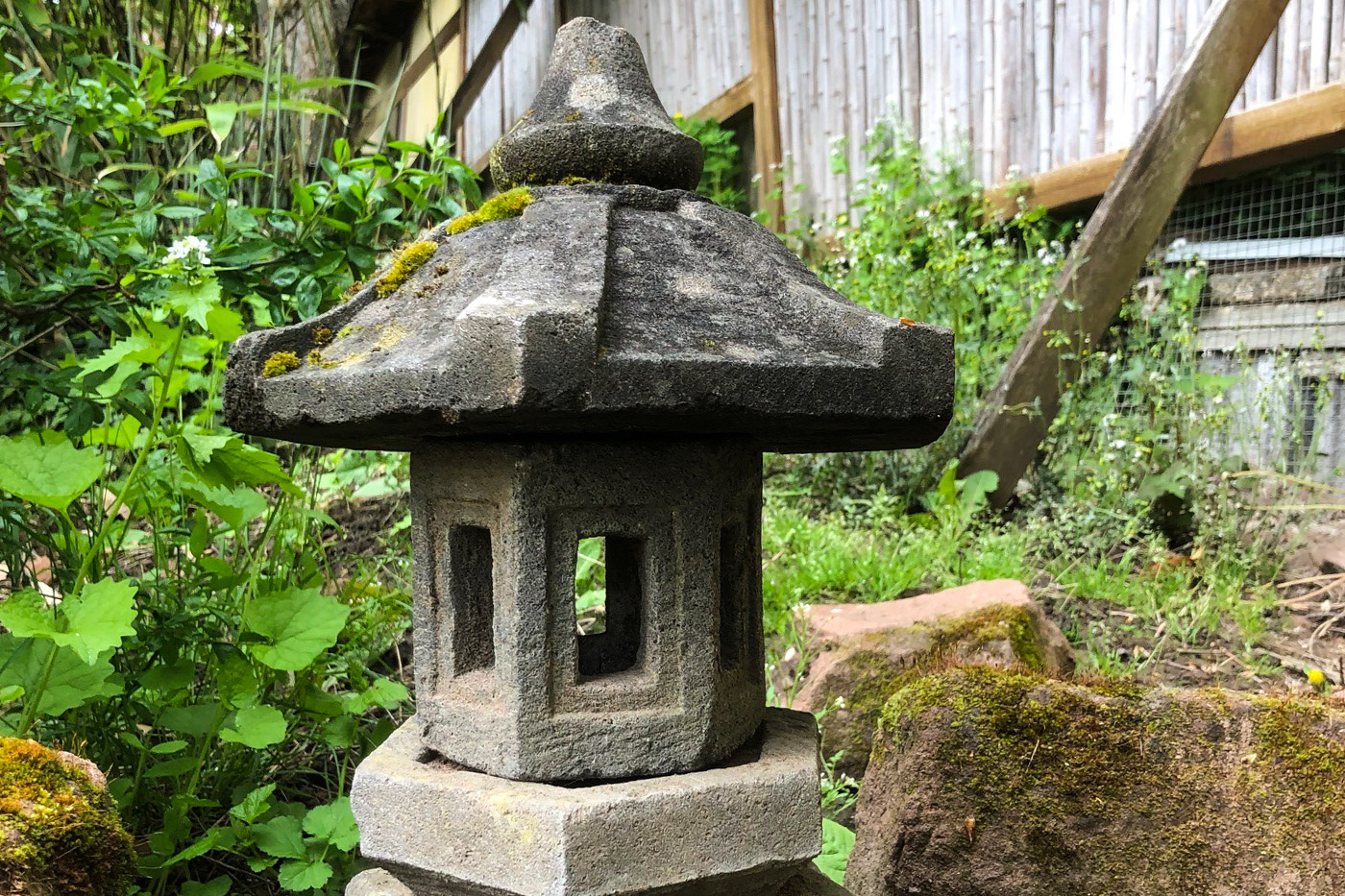 A rockery at the top of a hill symbolises the mountains of Japan; this is where the largest of the four waterfalls starts. From the top of the slope, the "borrowed" view (shakkei) extends beyond the garden walls towards the city centre with the Apostle Church as a focal point, and the Palatinate hills on the horizon.
The garden has three ponds, all of which have a different mood. The largest has a fine selection of koi carp from the Niigata region and offers beautiful views of an authentic Japanese teahouse, originally built in a Tokyo park around 1900 and later sold to Germany; it was rebuilt with the help of Japanese architect Kunihiko Akamatsu. The teahouse is not usually open to the public, but tea ceremonies can be booked in advance.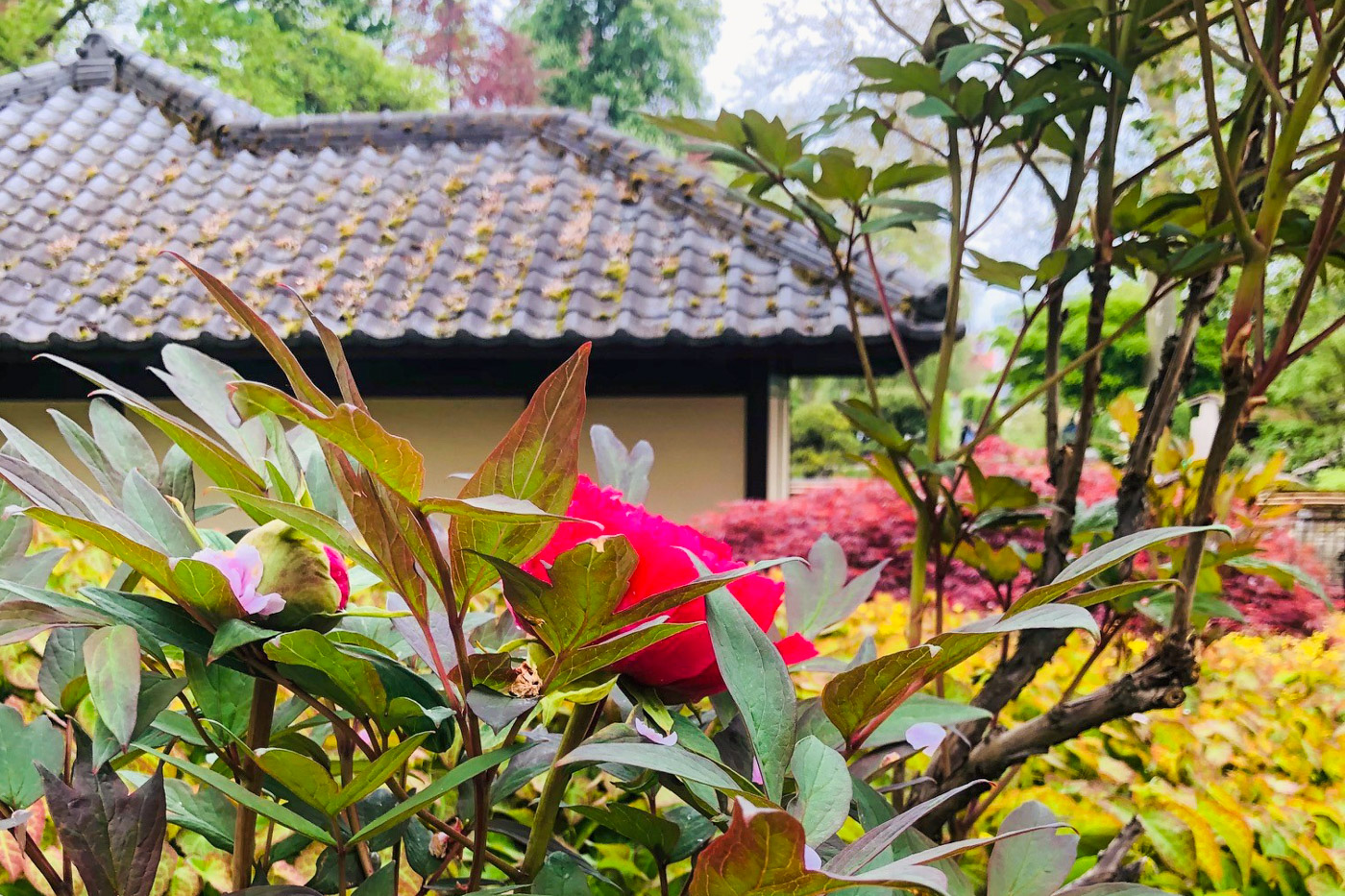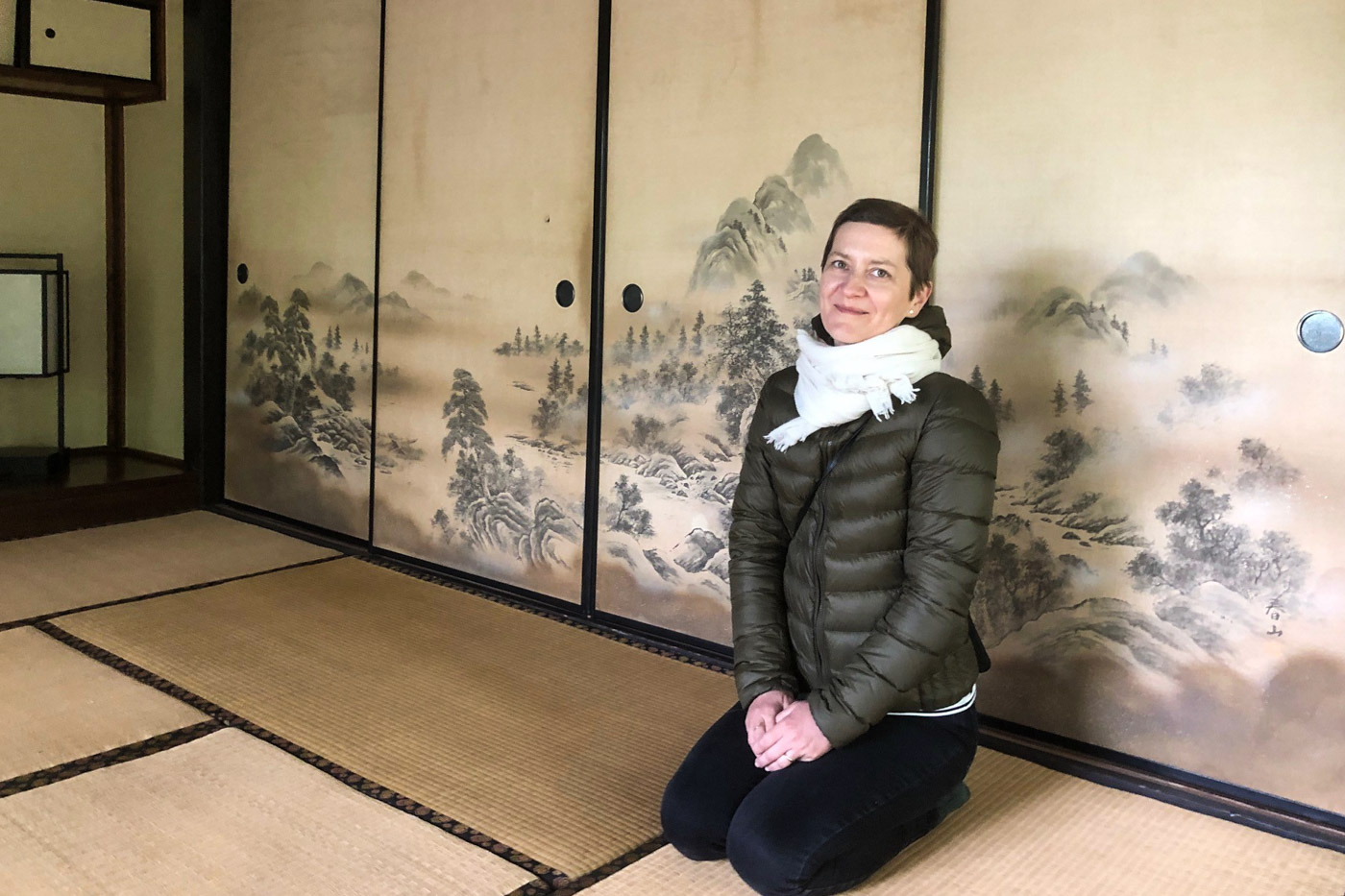 There is also a dry garden (karesansui), which was designed in 2004 by Japanese garden artist Kazuo Makioka. The garden is inspired by the Zen garden of the famous Ryoanji temple in Kyoto.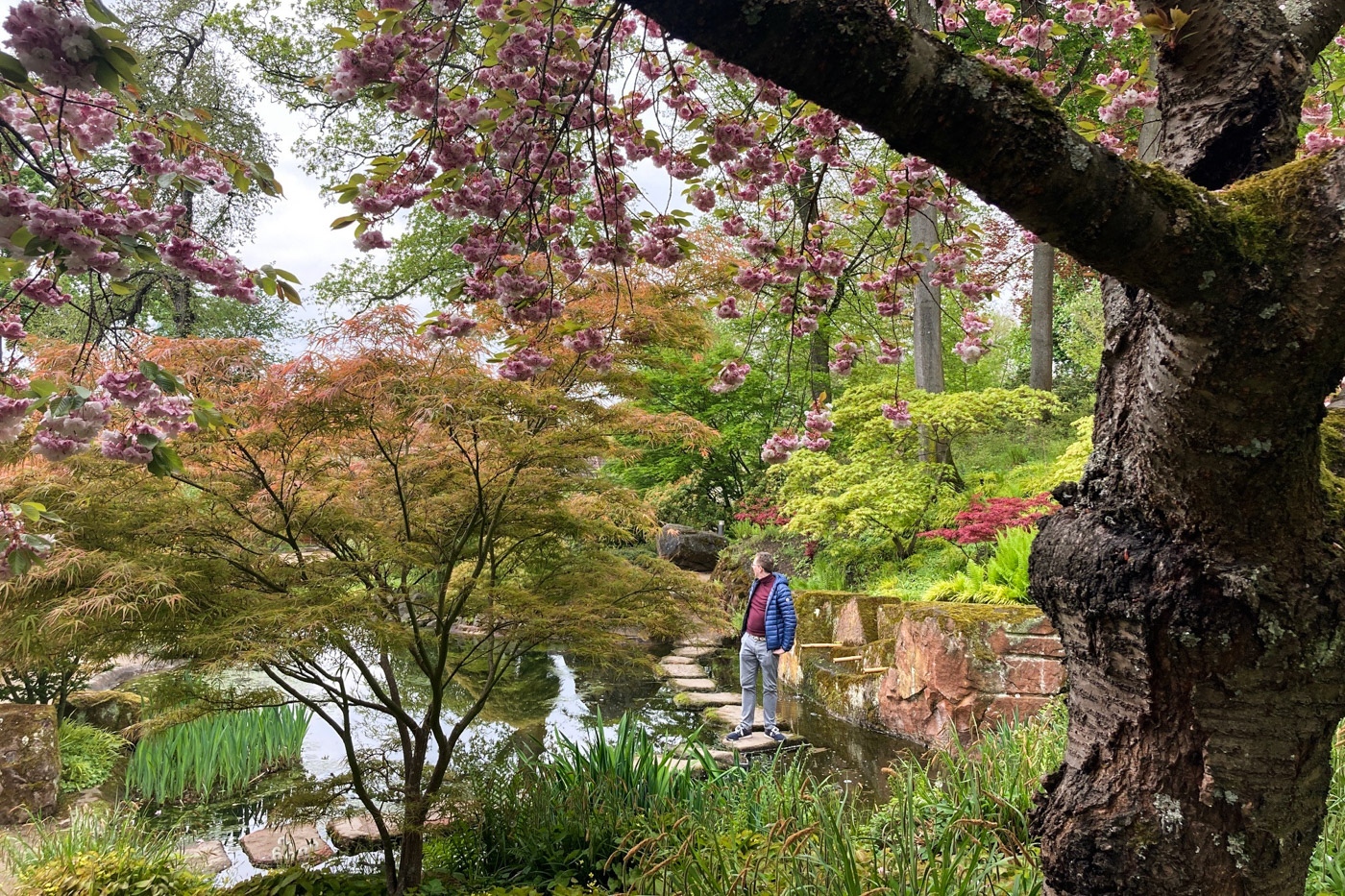 We visited it on a cloudy, cool day in late April: the yaezakura cherry trees were in their last days of flowering, and beautiful hybrids of camellias, peonies and rhododendrons were in full bloom. Seventeen varieties of Japanese maples showed their beautiful fresh matcha-coloured leaves. Overall, the garden's composition exudes a harmony that may come as a surprise in this setting, far from Japan: for those sensitive to the ever-changing beauty of Japanese plants and the spiritual significance of Japanese gardens, this place immediately appears as a spiritual home away from home.
For more info click here to go to the Japanese garden website.
© all pictures by Zsuzsanna Gaal and Robert Weis