San Jose, Costa Rica's capital, counts 288,000 inhabitants and doesn't have the best of the reputations. People say it's too dangerous to go there as a tourist and that the capital hasn't got much to offer. We had been to Costa Rica two times before and we never dared to go there, but this time we did… And we can confirm: Yes, San Jose is definitely worth a visit!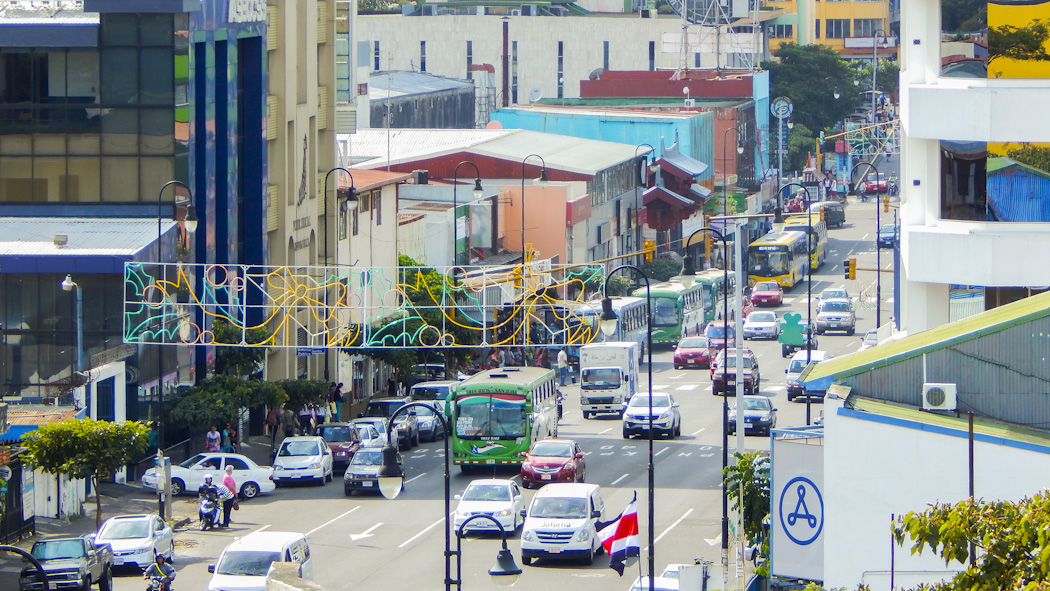 The arrival at the airport was crazy! Lots of drivers, whether taxis or "piratas" (non-licensed taxi drivers), who want you to be their client, drivers from companies holding name signs into your face and so on… It was already late and we were tired, so we decided to take a taxi to our accommodation to get there quicker. Unfortunately the taxi driver had no idea where our guest house was located. We ended up leading him through the city with the GPS application on our smartphone… Pura Vida! Welcome to Costa Rica!
We opted for a cheap accommodation into the city centre: the Costa Rica Guesthouse. A nice, welcoming house with huge private rooms held in a typical colonial style. Free wifi, coffee and tea all the time. A place we definitely recommend!
The next day we decided to explore the city. San Jose offers a lot of beautiful architecture, so we started with the History and Architecture tour on our own instead of following a group with 20 other people… San Jose has beautiful colonial buildings!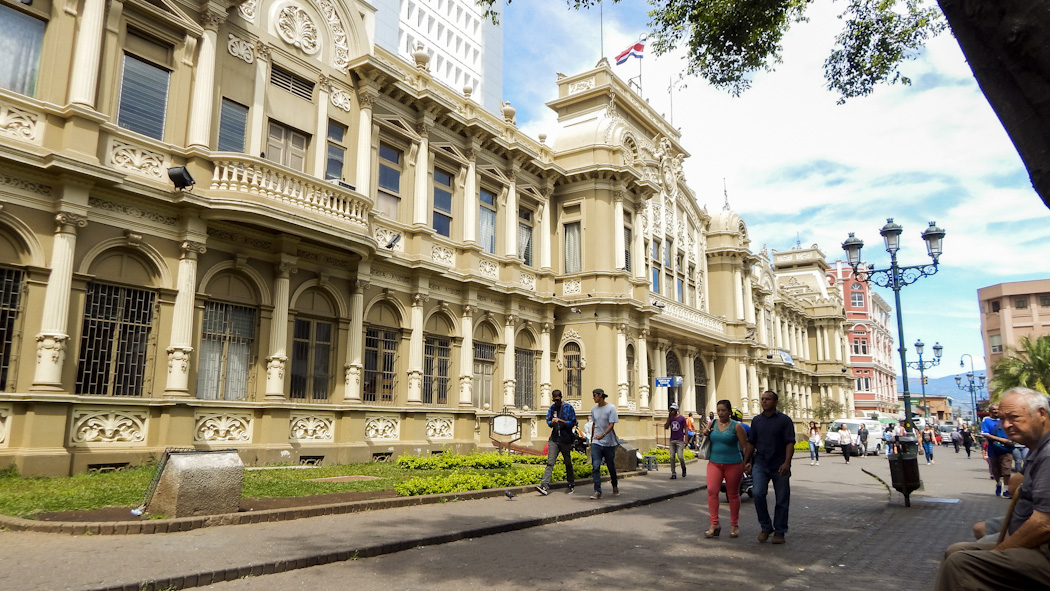 Did you know that there is a metallic building, which was made in Belgium and then transported and assembled in San Jose in 1896? This is a unique kind of architecture and a must-see in Costa Rica!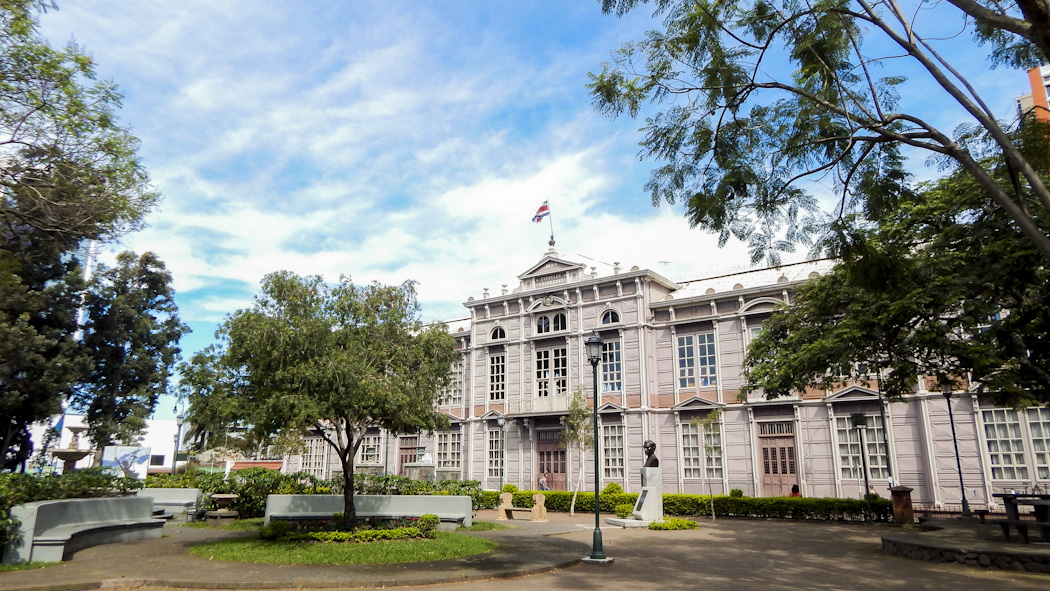 Afterwards we headed to the Avenida Central, a pedestrian street with lots of shops and restaurants. From there we went to the local art market and ended up at the Central Market, which is another absolute must-see and our favourite attraction in the whole city. It is a hall overfilled with lots of stalls offering fresh fruits, veggies, herbs, meat, fish, etc. without forgetting the sodas (typical Costa Rican restaurants) selling their local dishes. Very cheap and yummy!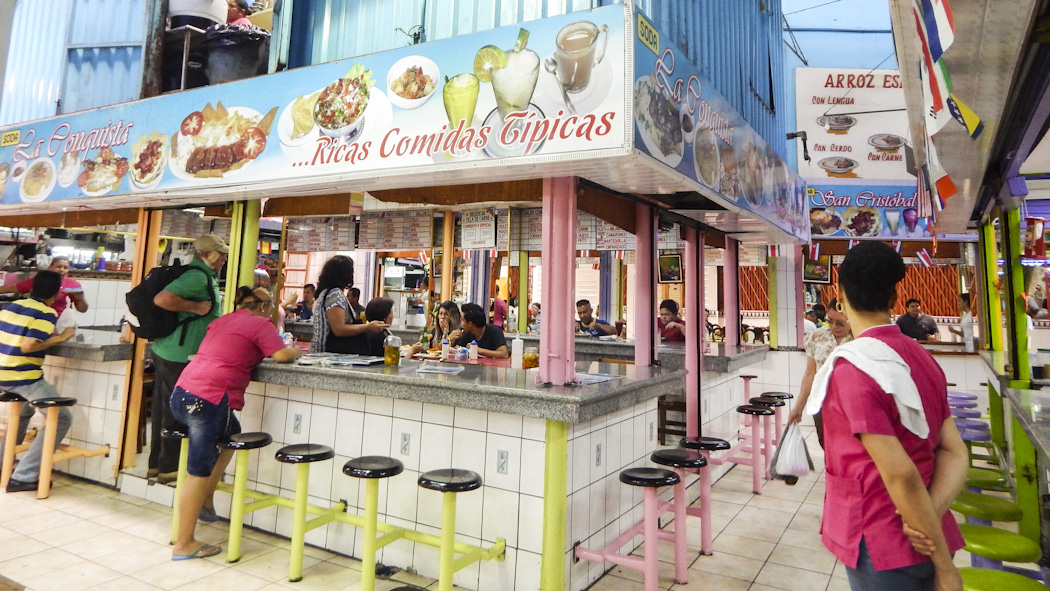 There are 8 different museums to visit in San Jose. We visited the National Museum to find out more about the Costa Rican history. The museum is located in an impressive fortress which was originally used as military barracks. It became the National Museum in 1950, after the country's civil war. It has a beautiful courtyard, a butterfly garden and lots of geological, archeological, colonial and religious artefacts to see. If you want to learn something about the country, visit the Museo Nacional de Costa Rica.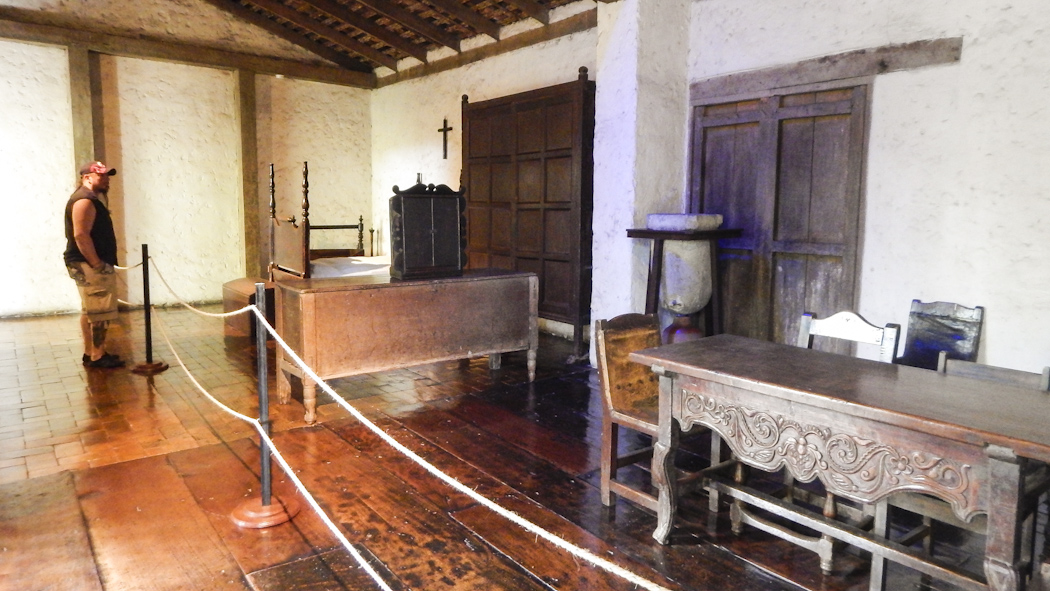 So what more can we say about San Jose? We found out that:
– ice cream is very cheap here;
– taxi drivers don't always know the city;
– you always have to apply sunscreen. Yes, even in the city you will get sunburnt!
– a bit of Spanish can be very helpful, especially at the local markets;
San Jose isn't as dangerous as everyone says (at least not during daytime). We were out in the evening to get some food around the corner and had no problems either. Maybe you should avoid less crowded quarters at night though…
 Special Patascha's World Tip:
We explored the city with the help of the GPSmyCity app, which provides self-guided city walking tours (available for IOS and Android). Really cool and easy to handle! You can choose between various, themed tours. It all depends on your interests which one you take. Another option is to create a customised tour. The app shows you different point of interests on the city map. And it can be used offline, without an internet connection!
Photos © Pataschasworld