Two months ago, in mid-June, we were packing our bags for our long overdue, twice postponed trip to South Africa when a big, German airline (no, I won' tell you their name, even if you get mad at me and treat me as a yellow crane on a blue background) told us two days prior to our departure that they would kindly fly us to Johannesburg but absolutely not bring us back from Johannesburg. I'll spare you the sheer amount of idiocies, let's just say: the idea of a unified Europe is brilliant, the execution is in many ways somewhat a barrel burst.
Anyway, Nadine and I were desperately in need for a vacation but with quite a bunch of our money lingering around the globe for trips that have already been paid for but obstructed by Covid19, we simply weren't keen to risk more and decided to book for the first time in our lives a last-minute trip to Sardinia with our national tour operator. Further, after a week of e-mail and telephone warfare with said German airline and rescheduling with our Safari Lodge in South Africa (Vuyani Lodge staff and Bernard: if you read this, thanks a lot, you're great!), we simply looked for a get-out-of-here-with-all-the-frills-option.
So we finally ended up in Sardinia, since we both love Italy. And antipasti. And primi piatti. And secondo. And dolce. And Limoncello. And… so on. We booked a half-board package in a nice beach hotel (with a somewhat hefty price tag) and off we went.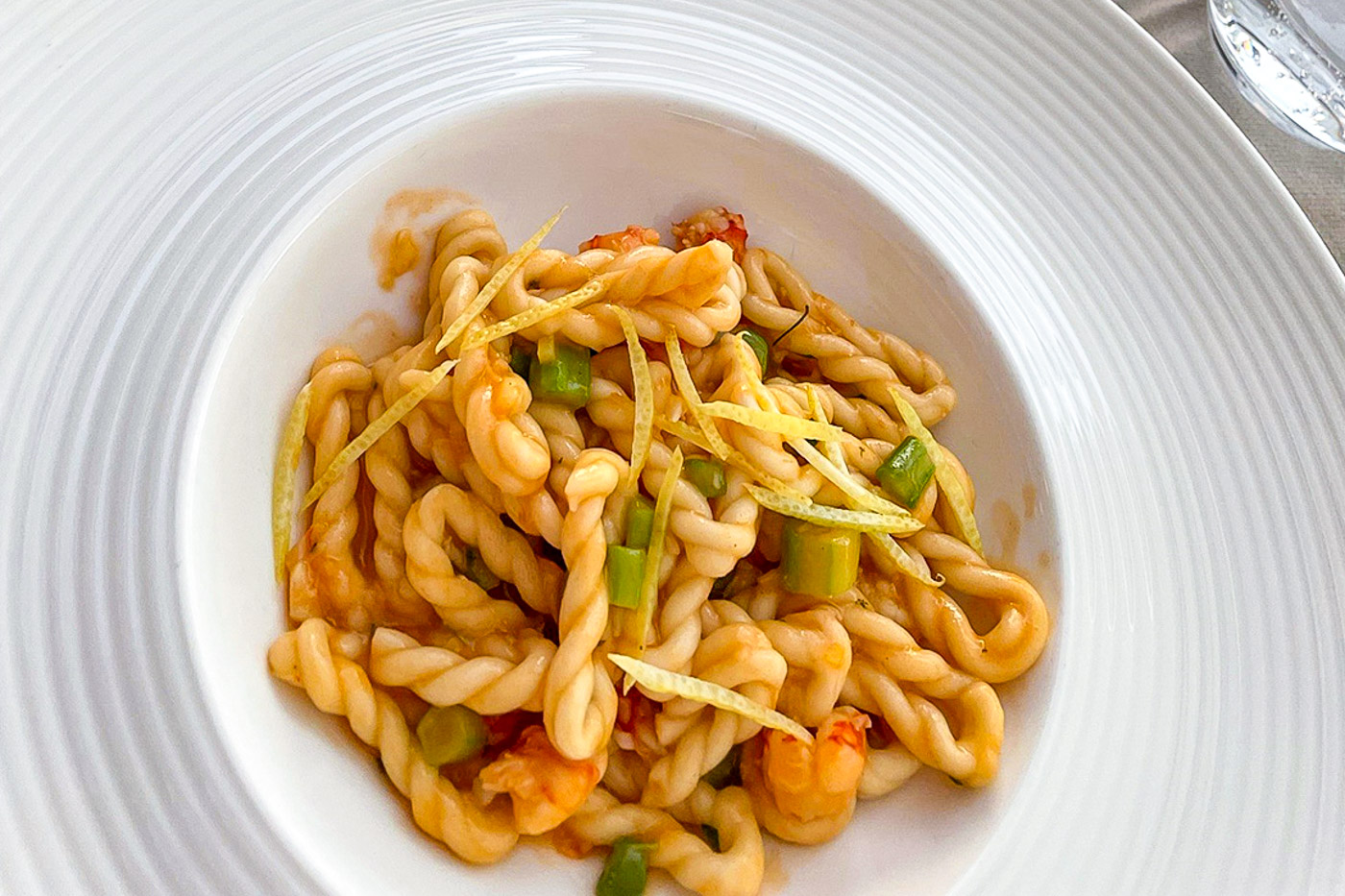 I have to admit there are certain conveniences that come with a package holiday. For example, driving your car to the airport and park it for free just a stone's throw from the tarmac. Getting picked up by a driver at the destination airport and privately hauled to and from the hotel. You really don't have to think about anything. Problem is, we like to think so there are a few downsides as well but more on that later.
The Island of Sardinia, located in the Mediterranean Sea just below Corsica, is quite rocky and pretty arid. A colleague at my office, expert in VIP's and majestic-dignities trough yearlong studies of the yellow press told me Sardinia is a popular destination for the rich and beautiful. We're neither rich, I'm not beautiful (my wife actually is) but we had a whole week to find out.
Upon arrival at the hotel, we were greeted by a local guide (who spared us a whole half of an hour of his precious time) to tell us some trivia about the land and the people as well as some destinations worth a visit (nothing your average website about a destination couldn't do better in 10 minutes and with pictures). But let's not get saucy here, they need to make a living too. Then he tried to sell us a full-day boat trip to the small islets in the north of Sardinia which would have cost us over 400€ per capita. This is were I have the right to get cocky since we did exactly that same trip booked over Tripadvisor by ourselves… for 45€ per capita. Okay, we had to drive to the port by ourselves but if I'd pay 710€ for a one hour drive it 'd better be the Aga Khan personally picking us up in his Rolls-Royce. No thanks, ciao, we're off for the beach.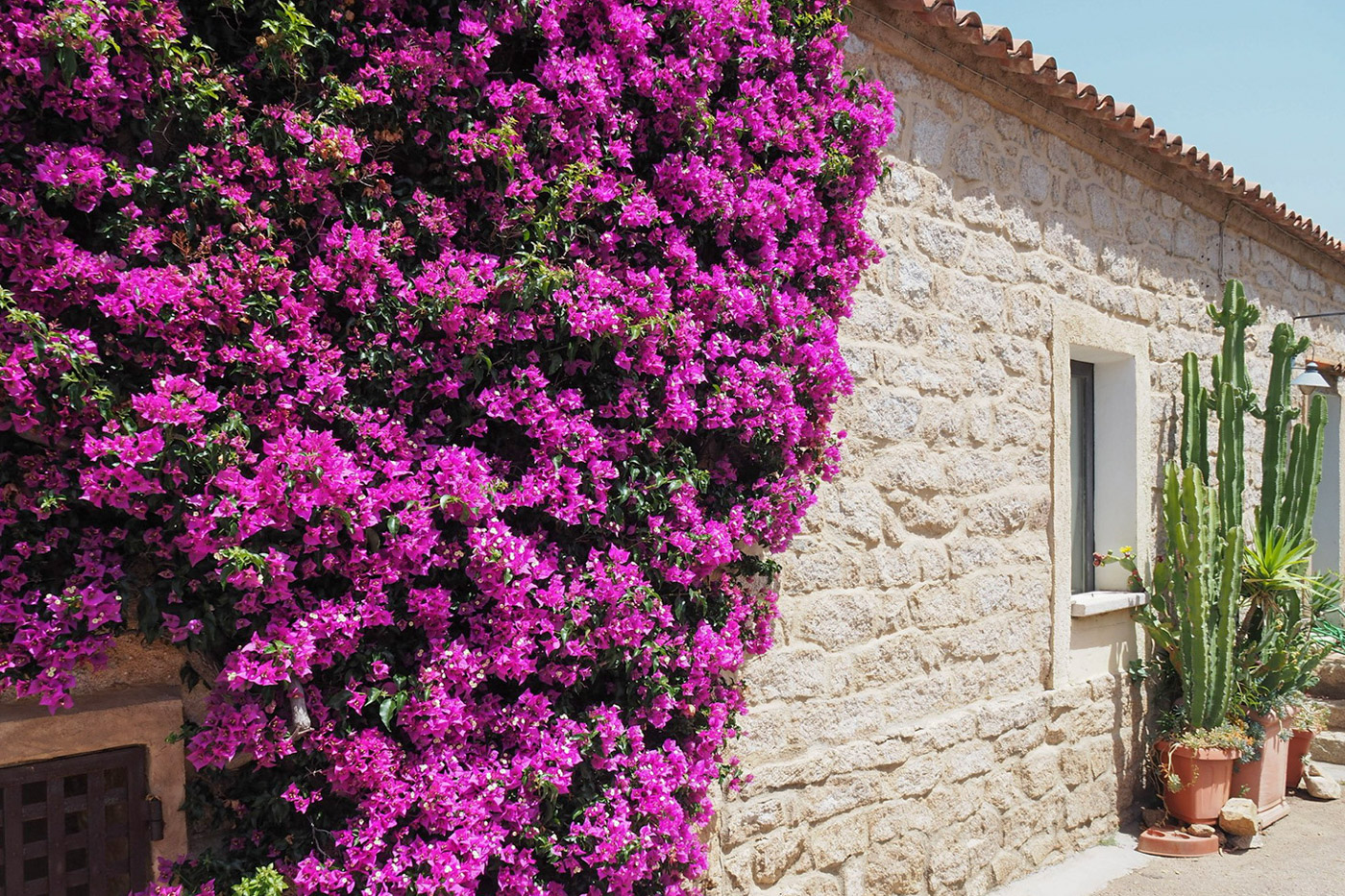 The next day we hopped into our small rental car and left to explore the northern part of the island. Our guide told us about the village of San Pantaleo, which apparently is a world-famous artists' village with a fabulous art market. I don't know what world he lives in or how many worlds there are in our milky way but trust me San Pantaleo is no branch of the MOMA or the National Gallery. It simply is a charming little village nestled between the rocks where you can see some of the last remaining houses built in the traditional Sardinian way. They shaped their bricks out of granite blocks, so I guess the houses are pretty stormproof then.
We continued our journey along the Costa Smeralda to Porto Cervo, said village that was put on the map by Aga Khan. Apparently, he found the Sardinian beaches the most beautiful in the world so he built himself a lavish house in Porto Cervo. Along with him came the global high-society in order to sip champagne and display their mega yachts. I'm not a big fan of people having to display their riches in order to compensate for other things so our stop in Porto Cervo was short. In fact, the centre of the village looks more like a movie set or a replication of an Italian village you can find in an amusement park. Except there's no shop here selling cotton candy but you can spend a month's net worth of your local supermarket on Prada shoes, Gucci stuff or Louis Vuitton handbags. We saw some clowns though, but not the clowns you see at a fair or in a circus. Anyway, let's cut the picking and continue on our journey.
You'll quickly get why Sardinia is called the Caribbean of the Mediterranean Sea.
Our guide (in paper form, we didn't bring the rip-off guy) led us to a handful of beaches located a few miles to the north of Porto Cervo but they were closed to the public because right now at the moment Disney is shooting their real-life remake of Arielle the Mermaid over there. So, we didn't see these beaches but that fact says quite a lot about the beauty of the location.
Our last stop of the day was in La Maddalena, the small town located on the Isla de Maddalena near the northern tip of Sardinia. You have to take a ferry boat to get there but it's worth a visit. As many things on Sardinia, it doesn't come cheap (40€ for a round trip of 15 minutes for a car and two occupants).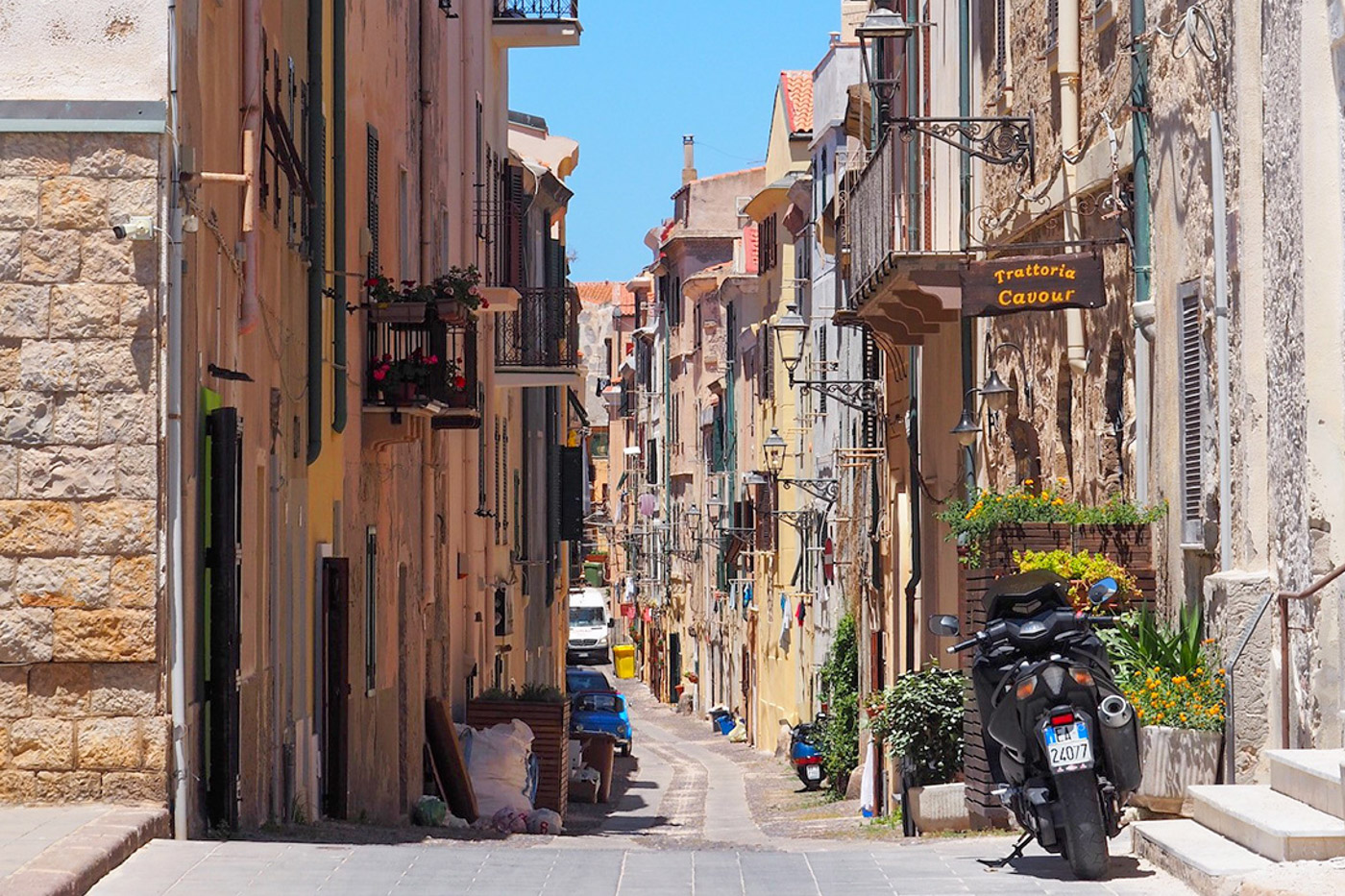 The next day we drove to Alghero, a fortified city on the north-western side of the island. It actually is quite beautiful as it has many Spanish influences since centuries ago it was a fortification build by the Spaniards. There's a nice promenade longing the coast around the fortifications and there are lots of nice little restaurants, trattorias and shops. The downside for us was that it is a full two-and-a-half-hour drive from the region of Olbia, were we stayed. So, all in all, we spent five hours in the rental to visit Alghero for one and a half hour. Sardinian roads are a bit…mhh, let's just say 'traditional' in some places.
Over the next days we visited a few more towns and villages as well as some beaches since these are the landmarks Sardinia is famous for. For the villages, I must say, they are nice and lovely but far away from the beauty of their counterparts on the Italian mainland. If you want the typical Italian charm, you might be better off in Tuscany or around the Lake Garda, for example.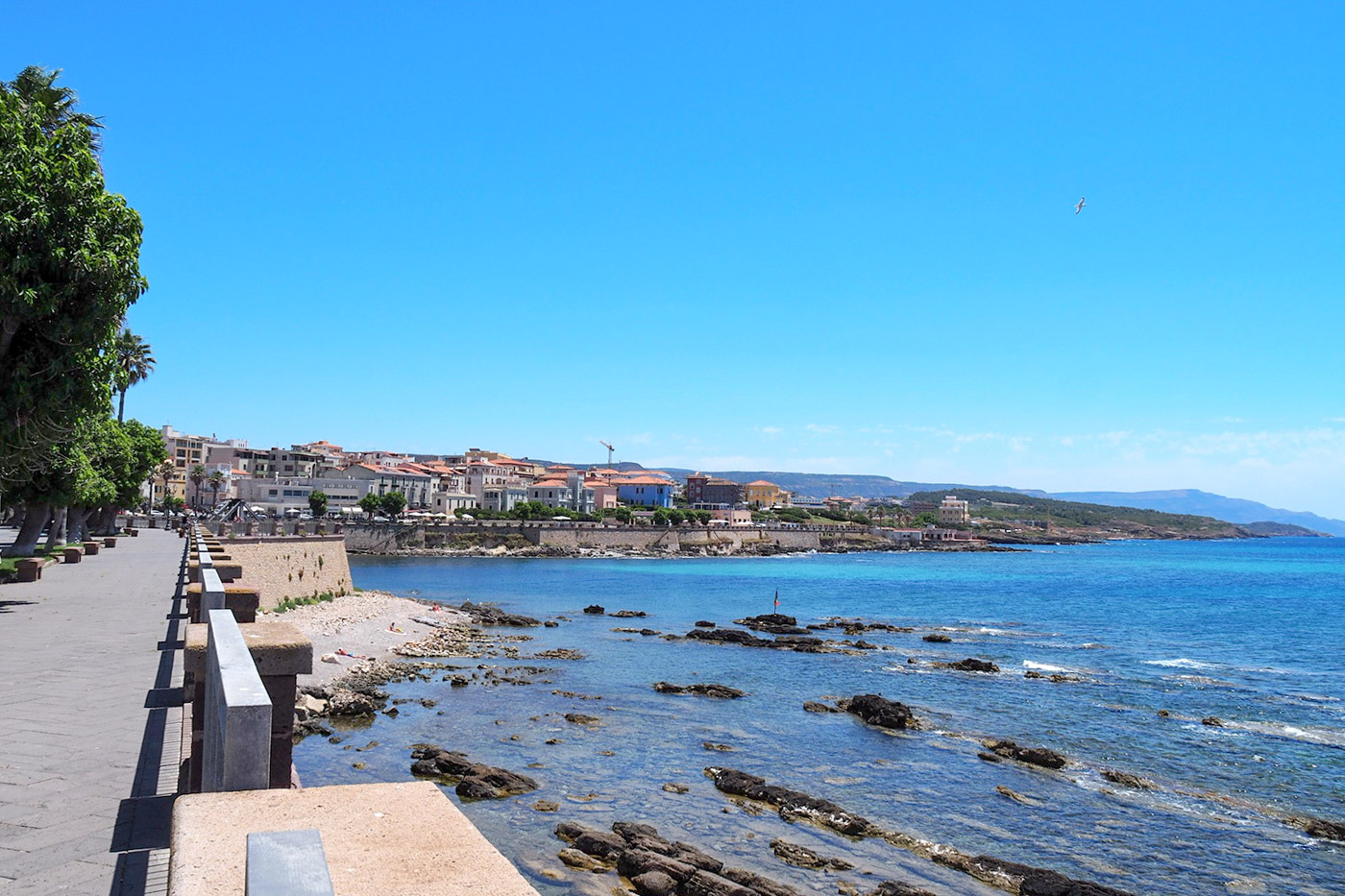 The beaches on the main island of Sardinia are nice when they are depicted in brochures and websites since these pictures are mainly taken by drones or from helicopters. Standing on them is far less exciting than what you get to see on the pictures. Further, they were quite packed with people (yes, the locals like a good dip in the sea too). So, I have to admit that after a few days of our vacation, I was a bit disappointed by Sardinia. It's beautiful but not THAT beautiful, its not a bargain and the beaches are crowded and nowhere near as spectacular as you can see when you google Sardinia.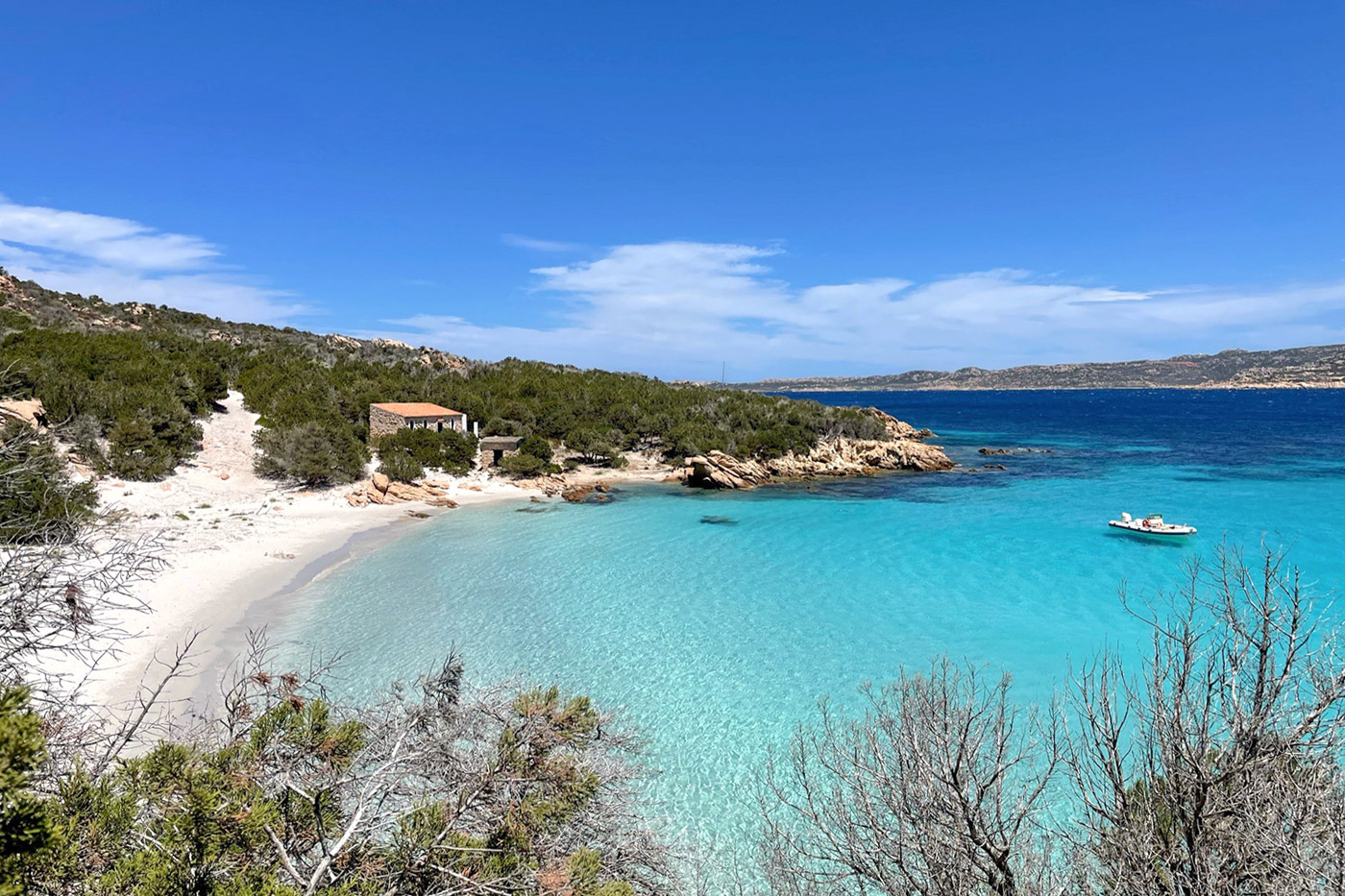 So, on the fourth day we decided to book said full-day boat tour the other guys paid a small fortune for and embarked our cruise at 9am in Palau, the same place the car ferry leaves for La Maddalena. Sitting on deck of our 45€ cruise we watched the 400€ cruise ferry along and I can tell you have to look really, really hard to spot any difference.
But this boat tour was the thing that saved the whole vacation for me. They take you to the small Isolas of Spargi, Budelli, Razzoli and Santa Maria. These small, mostly unpopulated islets are riddled with pristine beaches you only dreamed of in your wildest dreams. You'll quickly get why Sardinia is called the Caribbean of the Mediterranean Sea. You'll be swimming in the clearest, most turquoise water I have ever seen and as soon as you're knee-deep in the water, your feet are surrounded by fish. And on top of that, you'll be practically on your own on most of the beaches since there are so many.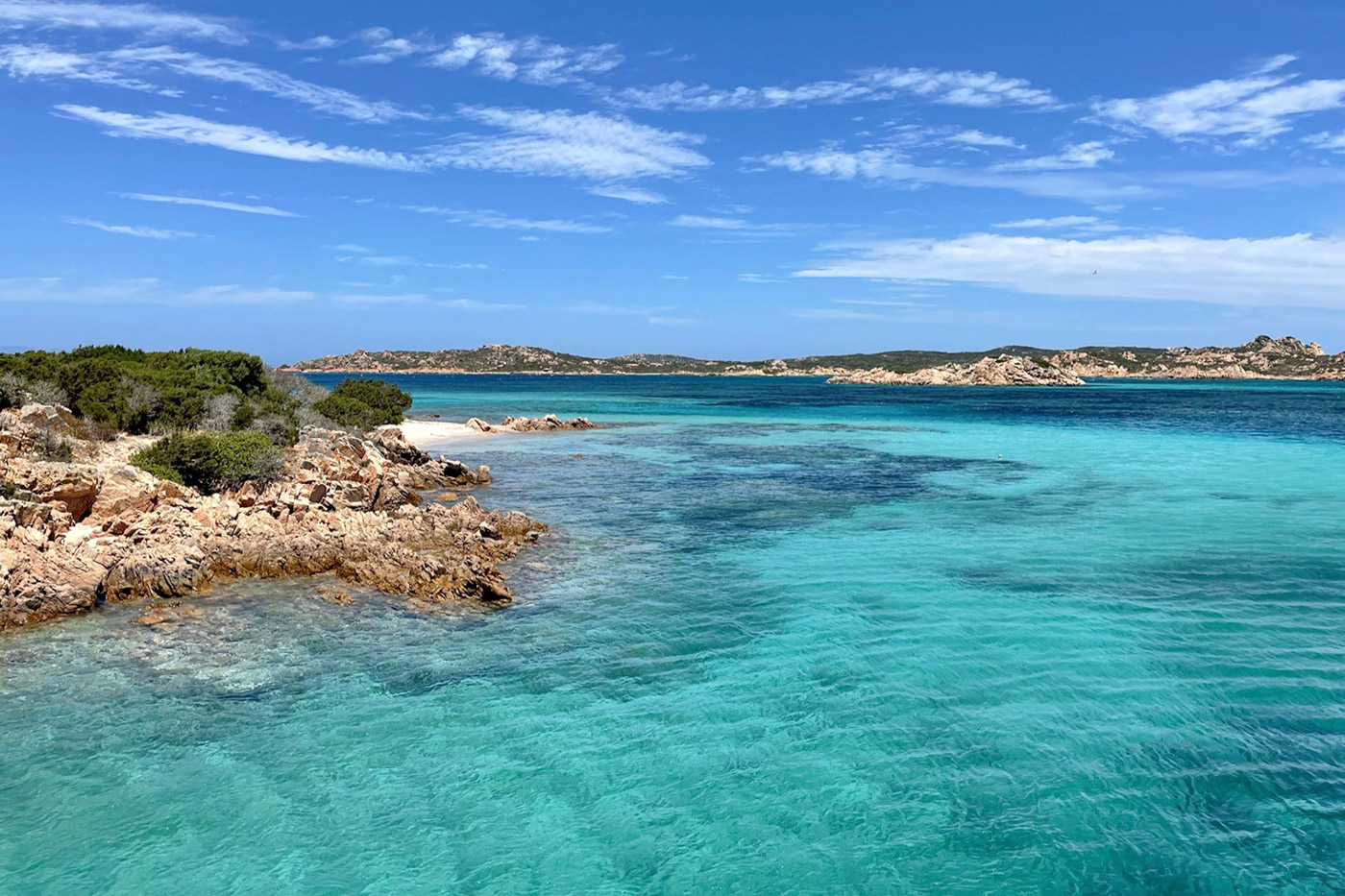 It is absolutely fantastic. In six hours, we visited over half a dozen beaches and every single one of them was breathtaking. Further, in order to access some of them you have to cross some bushes or climb down some rocks and that's when you can take the same pictures as you see on websites or in travel guides. This is the one and only thing you absolutely can not miss if you travel to Sardinia.
If you go on any of these cruises let me make a few suggestions:
First and most important: cover yourselves and apply a lot of sunscreen. You'll be sitting on top of a boat for hours. They have a shade sail on their boat but they only deploy it from time to time. After the cruise we saw numerous fellow travellers get of the boat and sporting the same skin colour as the crab we had on our main course the same evening.
Bring bathing clothes and towels. You'll definitely miss something if you don't jump into the sea.
Bring your own food and drinks. You're allowed to albeit they sell drinks and food on the boat. Their stuff is reasonably priced but it is palatable at best. It's actually not worth the few Euros they ask for it.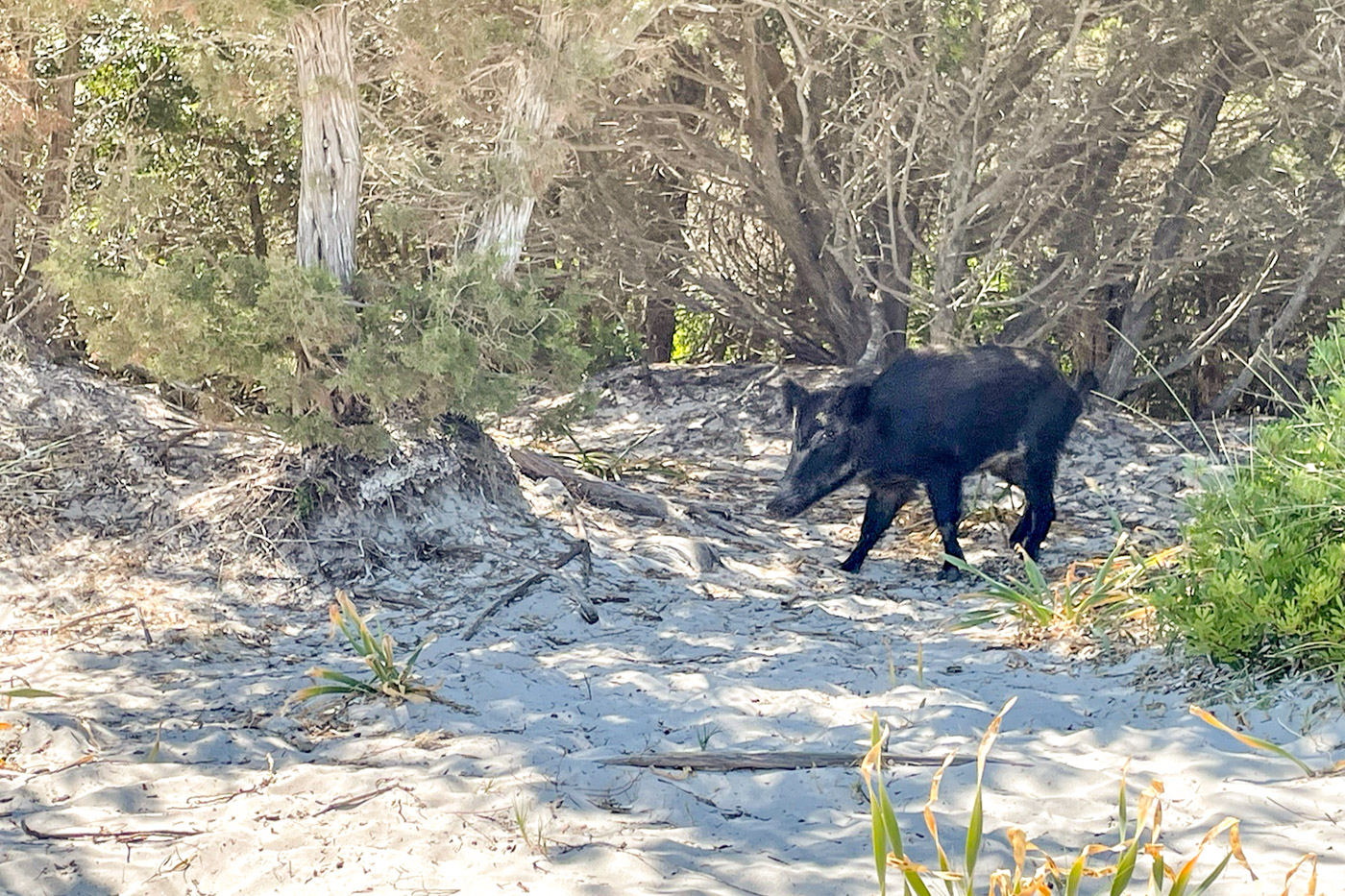 Beware: most of these islets are populated by large numbers of wild boars. They are accustomed to people and fearless. And they can smell food from a mile away. They WILL come to get that food and absolutely don't care if you try to put yourself in their way. We were warned to leave everything edible on the boat before disembarking onto the beaches but as always, some tourists thought they were smarter than the locals. It took the hogs 5 minutes to come out of the bushes. I remember these smarta… laughs turn into screams when the wild boar caught their whole bag and ran off into the wood. Because in said bag was more than just food but also mobile phones, wallets, car keys and hotel keys as well. It took these bunch of bozos a full half-hour to retrieve most of their stuff from the woods.
So, what's our verdict of Sardinia?
If you're on the island, that is the beaches around Olbia and Costa Esmeralda, the villages and the towns I found Sardinia nice but not exceptional. Maybe if you're into that High-Society stuff you'll get happy at the famous clubs and bars around Porto Cervo. But if you are in possession of a boating license and hire (or even own) a boat you might be in for some of the most beautiful, secluded and empty beaches you can imagine.
And what's our verdict about package travelling?
I can see why so many people choose this form of travelling. It's easy and you don't have to worry about anything at all. If you want, you can buy a vacation as you buy a new TV set or a dishwasher. You don't have to put days and days of preparation into your travels, write hundreds of e-mails, worry about timetables and schedules or even the slightest unpredictability. Let's just call it the convenience food of travelling.
On the other hand, you'll most definitely get ripped of on so many things. The term tourist-trap has to have an origin, doesn't it? You'll pay multiple times the price to see landmarks compared to the traveller who does everything by himself. You'll never see the true personality of a place and its people through the window of a tour operator's bus. And last but not least you'll get milked like a cow from guides, hotels and everyone around smelling a chance to make a fast buck with some tourist. Just to give you an idea: Nadine and I paid the exact same amount for our seven days half-board package in Sardinia than we paid for eighteen days in Namibia, including flights, spectacular tours and some of the best lodges Namibia has to offer.
As the saying goes: to each his own.
But if you have a boat license, you should absolutely try Sardinia.