Somewhere between Ghana, Benin and Burkina Faso there is one of the smallest countries in Africa: Togo.
Getting a visa at one of the borders of this country is relatively easy. Luckily or not, I paid 12 euros for it while a Spanish paid 70 euros at the Togo embassy in Accra (capital of Ghana). As it is, I got into Togo the day I arrived at the frontier while others had to wait a few days at the border before being allowed in. But this is Africa!
I crossed the first border and a guy, who I felt had been following me, started a conversation. I did not care much about him knowing in advance that he only wanted to make some money with me. I kept taking pictures and pretending he did not exist.
When finally the next gate opened for me to keep moving, as expected, he asked me for money. He insisted I had to pay to cross that gate and I insisted I would not pay. Later he insisted I had to pay because I had taken photos. After some harsh and rough insistence from his side, I eventually decided to ignore his requests and kept walking. That finally withheld him.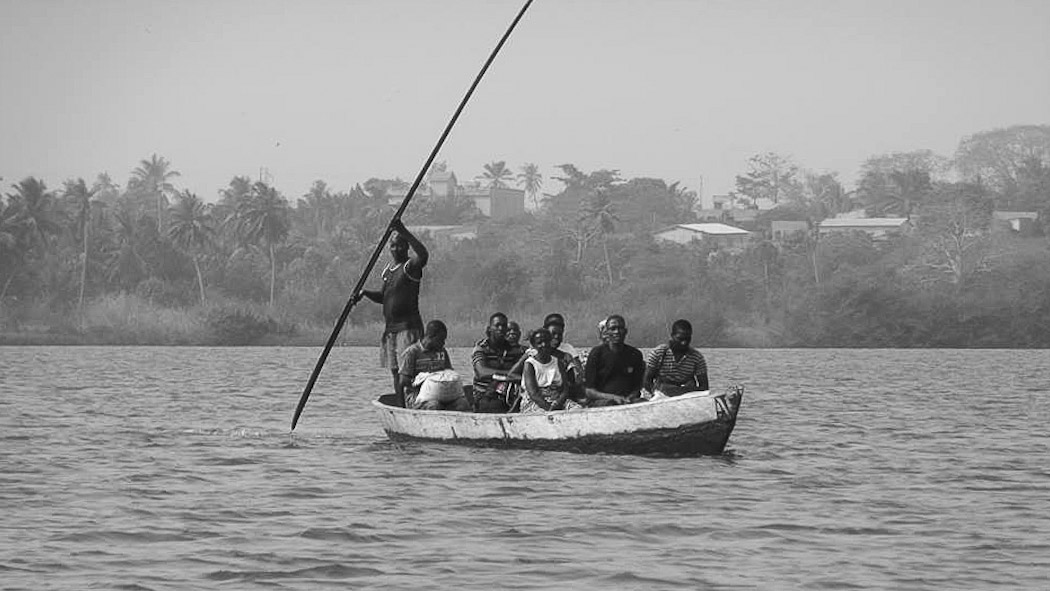 I started looking more carefully around me and asked myself 'Am I really in the capital of Togo? Is this Lomé?' Unlike other African capitals, this seemed more like a village. Lomé looks like a rural hamlet, with not more than a hundred houses, situated along the Atlantic coast, with narrow dirt streets and lots of sand.
Despite being small, Lomé has got many streets without names, so I got lost there. I couldn't find the hostel I was looking for until a guy came to me willing to help me find that hostel. He told me he was a guide and knew every place in Lomé. I couldn't believe my chance! When I asked him if he knew where the hostel was situated, he answered that he knew Lomé as the palm of his hands.
I had certainly found the best guide in the city. He new Lomé so well (or not!) that after a couple of minutes I had to take my guide out of the rucksack to find it in the map! I probably misunderstood him when he said he knew the city as his palms, he was probably telling me that he was a palm reader…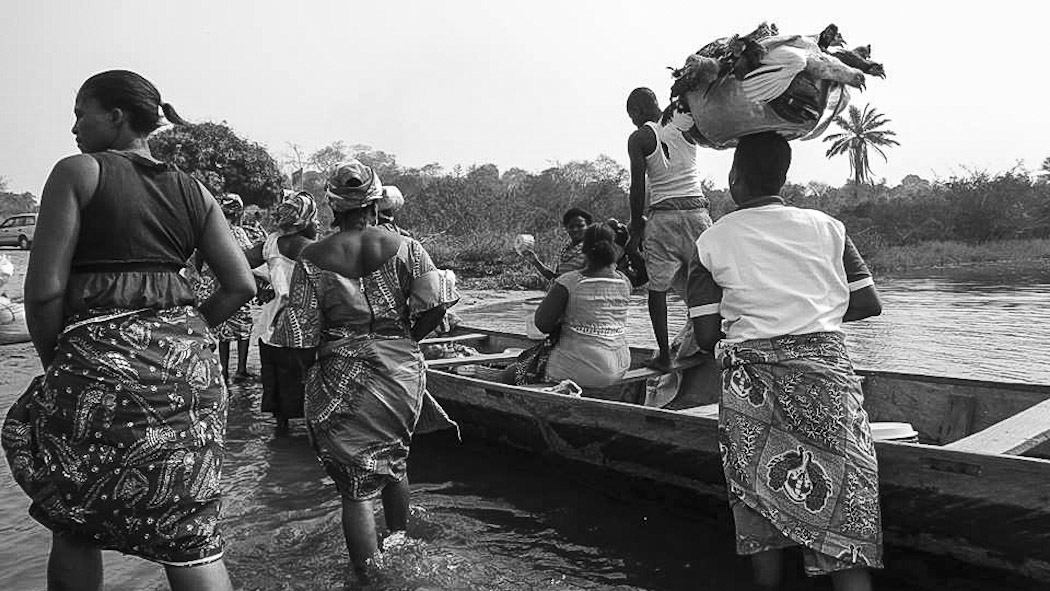 After a nice hot bath and a good dinner, I met two Spanish travellers. One was a young backpacker who was travelling for two months and had the same goal as I had, to reach Benin. The other traveller was a man of 50 who lived in Burkina Faso and had already crossed Africa several times. Unlike the guide, this man really knew Africa from one end to the other. He shared his adventures with us and I devoured every moment with enthusiasm, my appetite for discovering this continent kept increasing, my ears were delighted with all his reports and stories.
The next morning I went with the Spanish guy to the embassy to get our visas. Another disappointment – we would have to wait for two days to get a visa. So I had some time to rest the muscles from all the pedalling I had done so far and finally ventured out into the public transports in Africa. Now I can say, yes it is true! Either you pay all the seven seats, or you wait until the car is full before departure. Cramped is perhaps the best word to describe public transport in Africa. I had the time and the patience needed. Three persons in the front seats and four at the back. A different kind of comfort, which I had to get used to.
Our destination was situated on the other side of the lake of Togo, Togoville. We crossed the lake on a boat that was fully loaded with people and merchandise. This small village which gives its name to the country does not have many points of interest except for the catholic church and the market.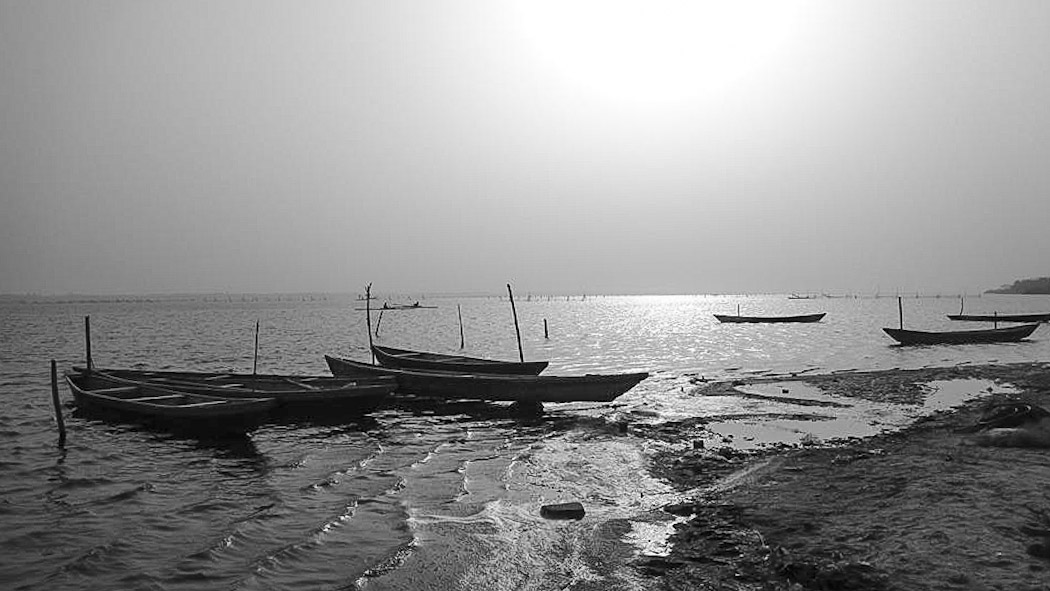 The visit to the market turned out being a surreal experience. They had all kind of things on sale. But what shocked me the most were the bowls full of dirty water, available for anyone who were thirsty enough to drink it.
On the other side of the lake we were questioned by the police. The police in Africa besides ensuring the respect of the public order and providing security has another key role, especially with tourists. They make sure the traveller will travel light! Especially their pockets… 🙂 That day was no exception and they started picking on everything about me, trying to make me pay a fine. I kept quiet and with a smile I always repeated:
– "I love Togo and its people." After a few minutes, they eventually gave up.
Besides the dialects, French is the predominant language in this country. I eventually realized that it would have been easier to pretend that I did not speak the language, so as not to allow any kind of dialogue with the authorities.
Back at the lodge, I was ready to visit my next destination: the waterfalls of Kpalime.
Photos © Rui Daniel da Silva