There are at least two reasons why you should try a jjimjilbang (the South Korean sauna) when you come to South Korea. The first reason is quite obvious. Koreans love going to the sauna, have been doing it for centuries and have made an art of it. Therefore, if you are in Korea and want to immerse in its culture, you need to try the jjimjilbang. The other reason is less obvious, but no less interesting. You can spend the night in the relaxing rooms of the saunas and you don't pay more for that! See it as free accommodation after having paid for your afternoon bath and sauna. Doesn't it sound appealing?
How to recognise a jjimjilbang?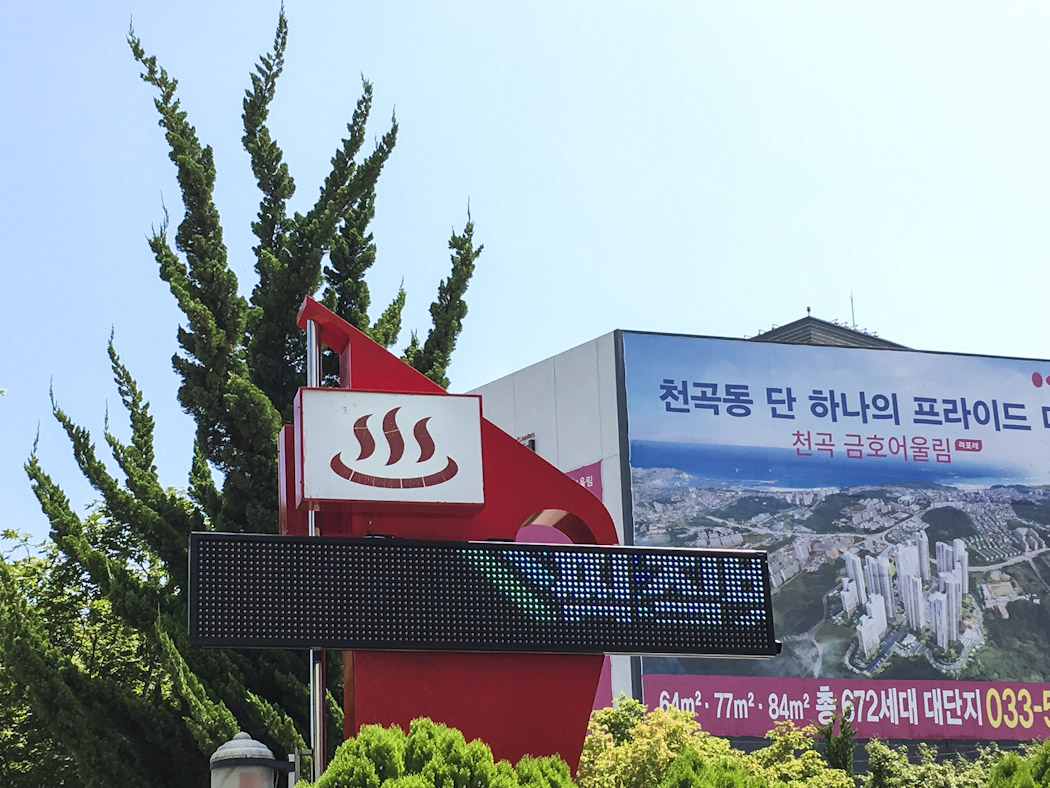 You will get to see this symbol very often in South Korea. However, not all the houses that have this symbol are jjimjilbangs. Many are simple bathhouses, where you can have a bath and sauna, but that closes for the night, so no night accommodation. The best way to find a jjimjilbang actually is to ask the locals for one. They will immediately indicate the nearest one, because all the locals frequent this kind of saunas.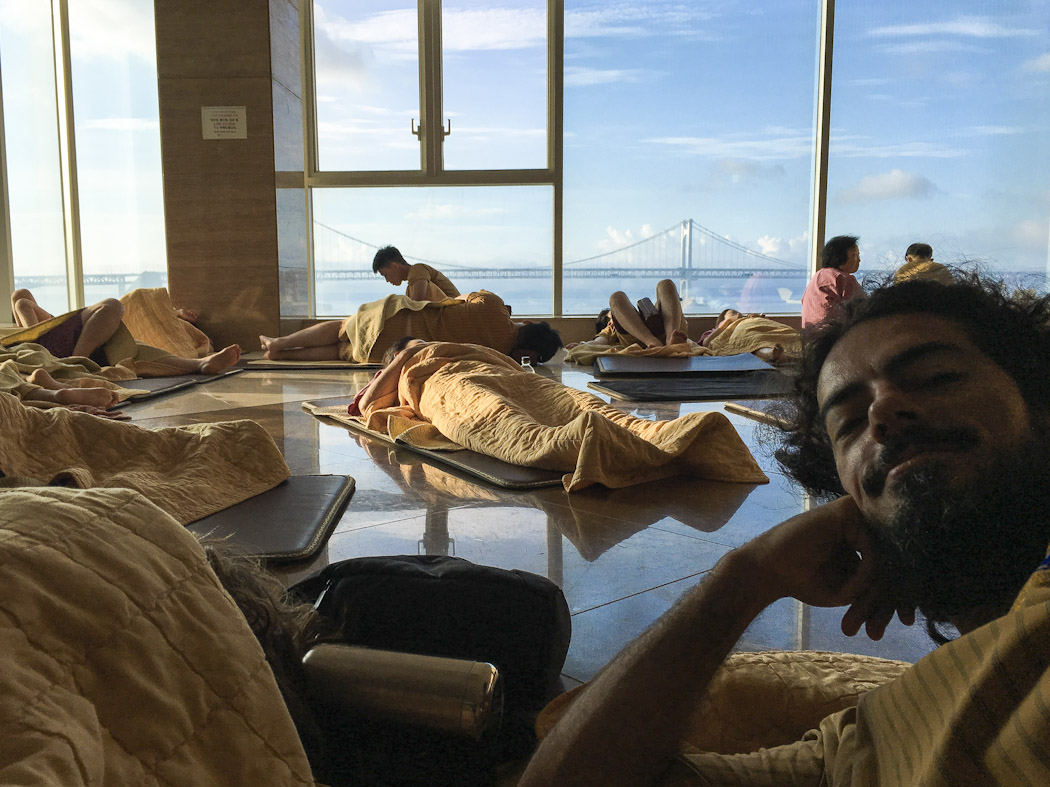 It is not unusual that locals make a visit to the jjimjilbang either for a regular bath and sauna or to spend the night. Saunas are considered healthy and you will get to see them packed with women of all ages, who come for the heat, but also for body care. Very frequently I saw women in pairs (friends or family?) with one washing and peeling the old skin of the other while indulging in talks at the same time. Body care as much as social therapy 🙂
Families also make a visit to the sauna as an event, where the entire family goes away for the day, to make a city visit and then spends the night in the sauna, which is much cheaper than a regular hotel or motel. Prices of sauna vary from 8,000 to 15,000 Won (the equivalent of 6 to 11 EUR). We have also heard that some men who work in the city for a couple of days in the week, use the saunas as cheap accommodation.
How does it work?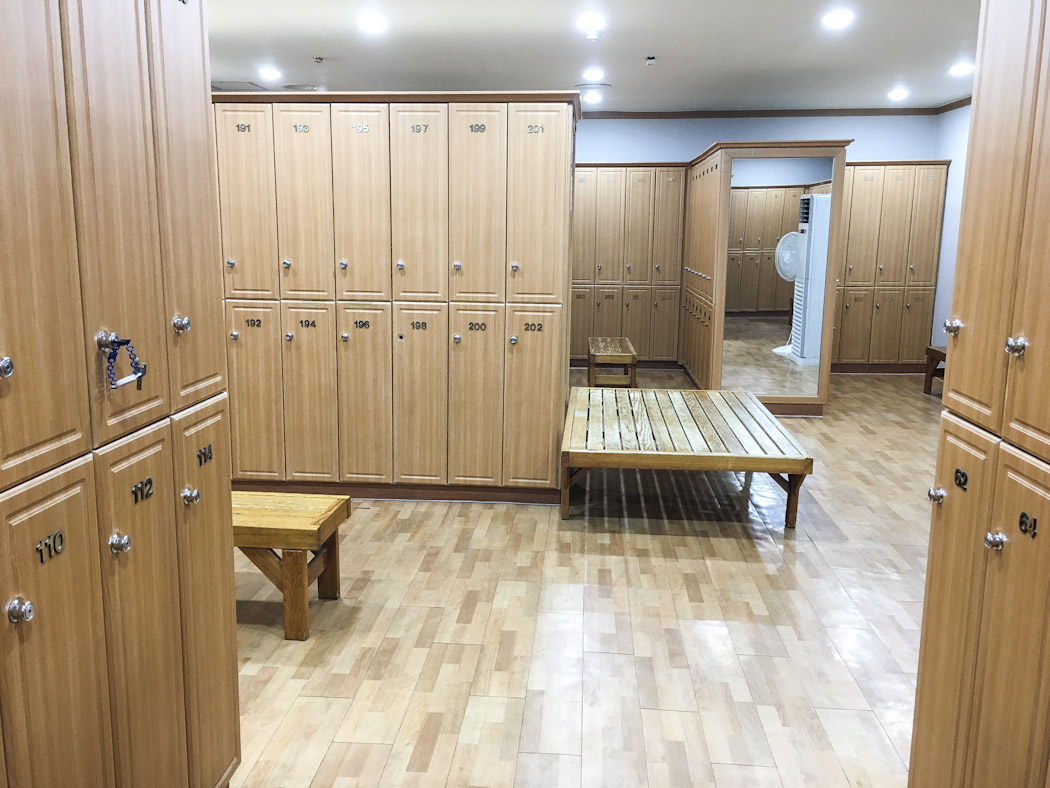 When you get to the reception you need to specify that you want to spend the night – because the price for spending the night is a bit higher than when you just use the sauna.
Once you pay, you are given a locker key, one or two towels and a comfortable pyjama;
Go to your gender floor (Korean saunas are segregated by gender, but not the relaxing rooms);
First find your smaller locker, reserved for your shoes, and then to the larger one for the clothes and your stuff;
Get undressed – remember nudity is compulsory. Usually, foreigners are the ones more embarrassed with nudity than locals;
 Go to the bathing area, pick your shower where you can stand, or you can also sit in one of the plastic stools and choose to rub or peel your skin until you get red. When you finish, if everyone around is still washing, start it all over again, with a lot of lathering and rinsing…
If you don't want to do it yourself and did not take a friend to do it for you, you can pay the lady in the sauna for a peeling or even a massage;
In this bathing area, there are also a few hot pools with different temperatures, you should pick one with the right temperature for you, and stay there long enough to feel relaxed. Some have jacuzzis others are just quiet, in others, you can even swim or exercise;
After all this, you can choose one of the hot saunas, stay a few minutes and then head to the cold water pools and showers;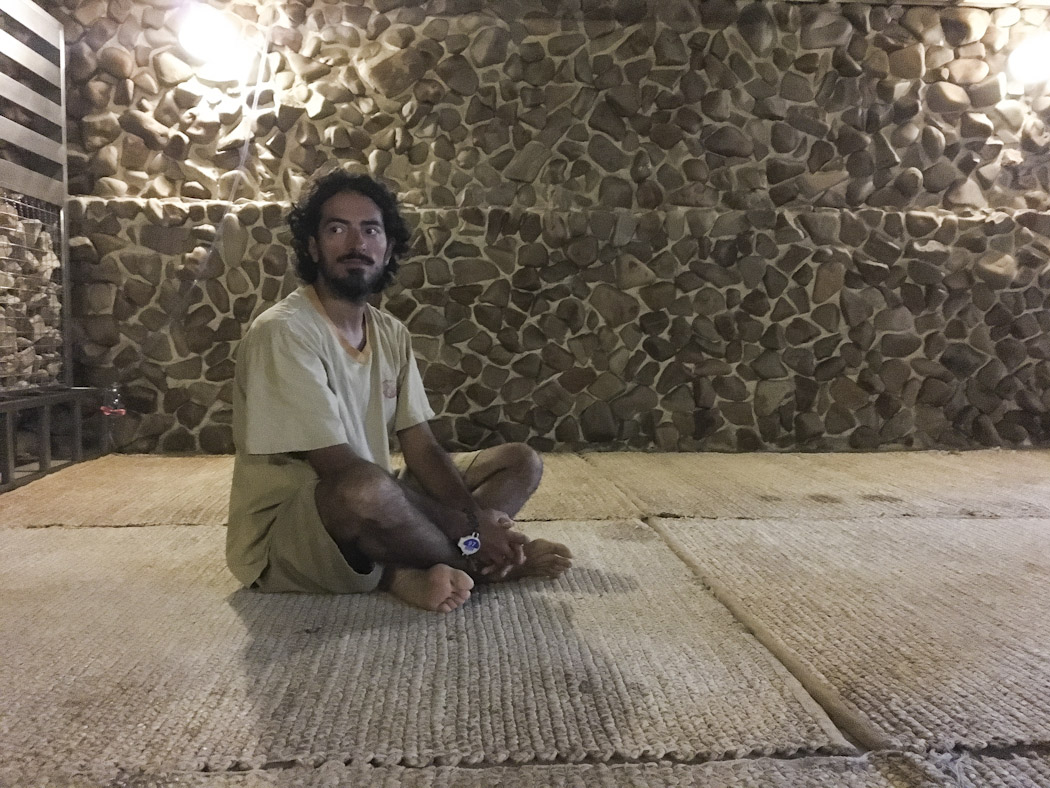 After all this, you are ready to go to the drying rooms. Here you will most probably find a scale to check your weight! There are also many hair-dryers (in one sauna we even saw a body dryer!). And most saunas have at your disposal body cream, toothpaste, cotton swabs, sterilised hair brushes. We must say, everything looked very clean and tidy. After all this pampering, you are ready to dress your pyjamas and go to the mixed relaxing rooms, where you can reunite with your partner, in case you did not go alone.
The Relaxing rooms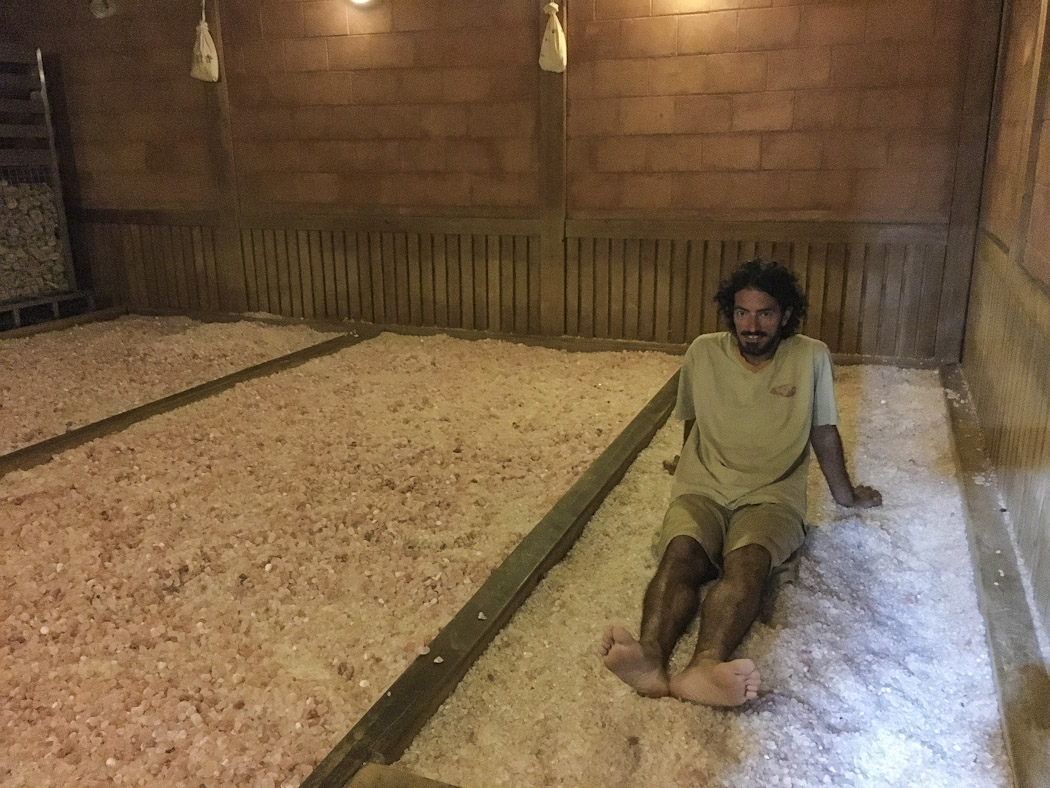 After the bathing, everyone heads to the relaxing rooms, where eventually you can sleep. In many saunas, you will find different rooms. One large room, where the mattresses are, and where you will spend the night with everyone else and smaller rooms that are ground heated with tatami carpets.
A special treat, in case you want to have another round of sweat, is the slat rooms. Here, salt is lying on the ground. These salt beds are heated, so if you lay there for some minutes, it is like being in another sauna, so you are ready to go to the shower again. It is also usual to see Koreans drinking long cups of cold sikhye, a traditional fermented rice drink sold at jjimjilbangs. As a snack, it is popular to get boiled eggs that steamed in the saunas (really!).
Pin For Later
Click one of the images to save it on your Pinterest