The border took some time to cross because there was a big queue, but we didn't have any kind of issue. We were just asked what our business in Ukraine was. We answered with a "We are here to visit a friend in Odessa and then take a ferry to cross to Georgia. And, of course, to visit Odessa." This reply proved to be more than satisfactory. We were allowed in and the guards wished us to have a good stay. The drive from the Kuchurhan (at the border with Moldova) to Odessa was a short one, less than 70 kilometres, which we drove smoothly and without haste.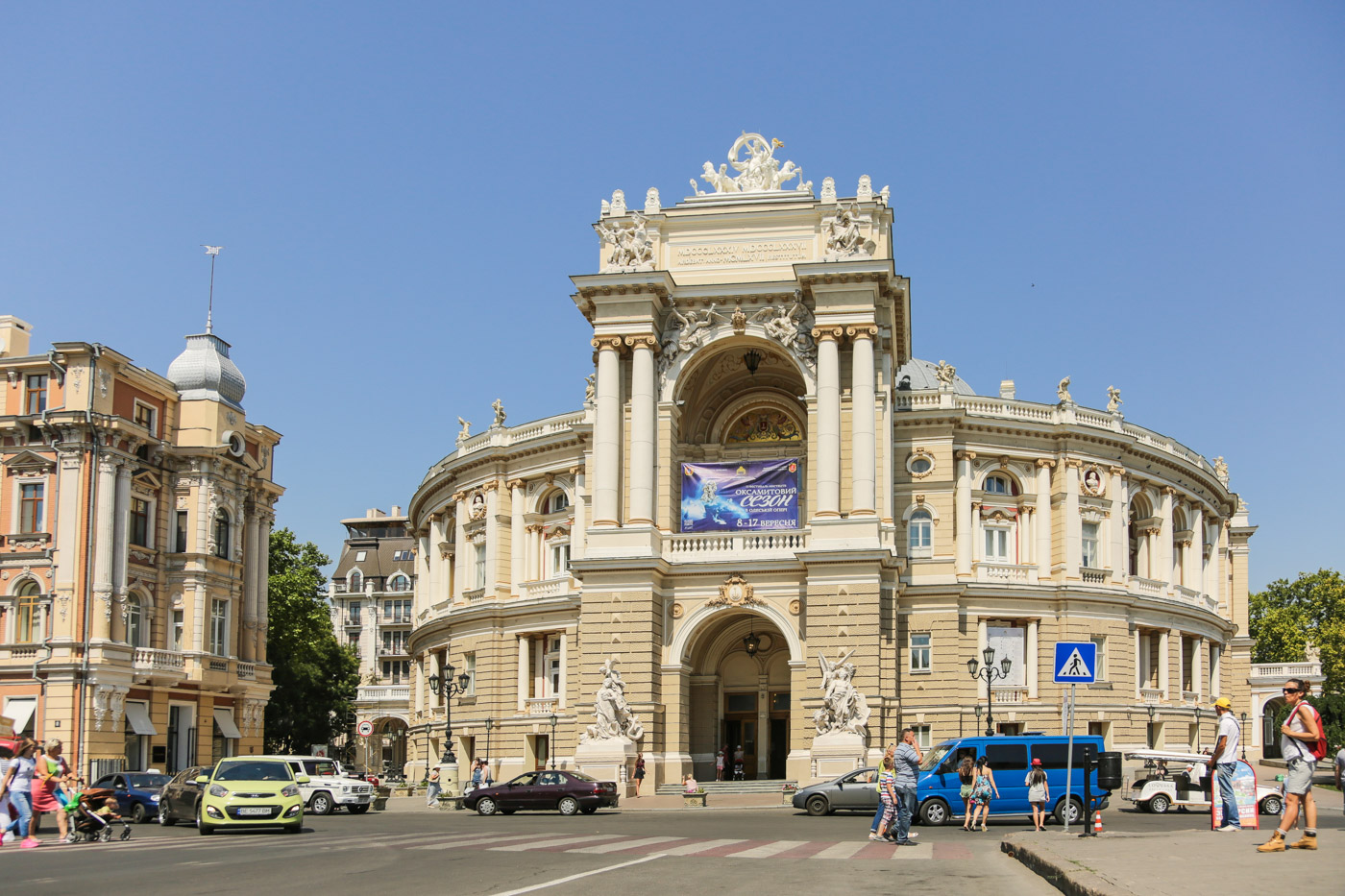 We would only meet our friend, Claude, the next day; therefore, we had time for a first tour around the city of Odessa, while searching for a camping site for the night. Odessa is a big city, so obviously we decided to look for an official camping site. Our map showed there was a very central one. However, when we drove there, we couldn't find anything. On the spot where the camping should have been, we asked someone passing by, who indicated a different direction. We thought the camping had changed location, so we just went in the opposite direction. But in this new location there was nothing comparable to a camping site either! We asked different people again, and every time we got a different answer, leading us in all the cardinal directions. I don't know why it took us so long to realise that we were never going to find this ghost camping ground. It was already getting dark when we gave up. If there is a camping ground in Odessa, it is the best hidden secret of the city.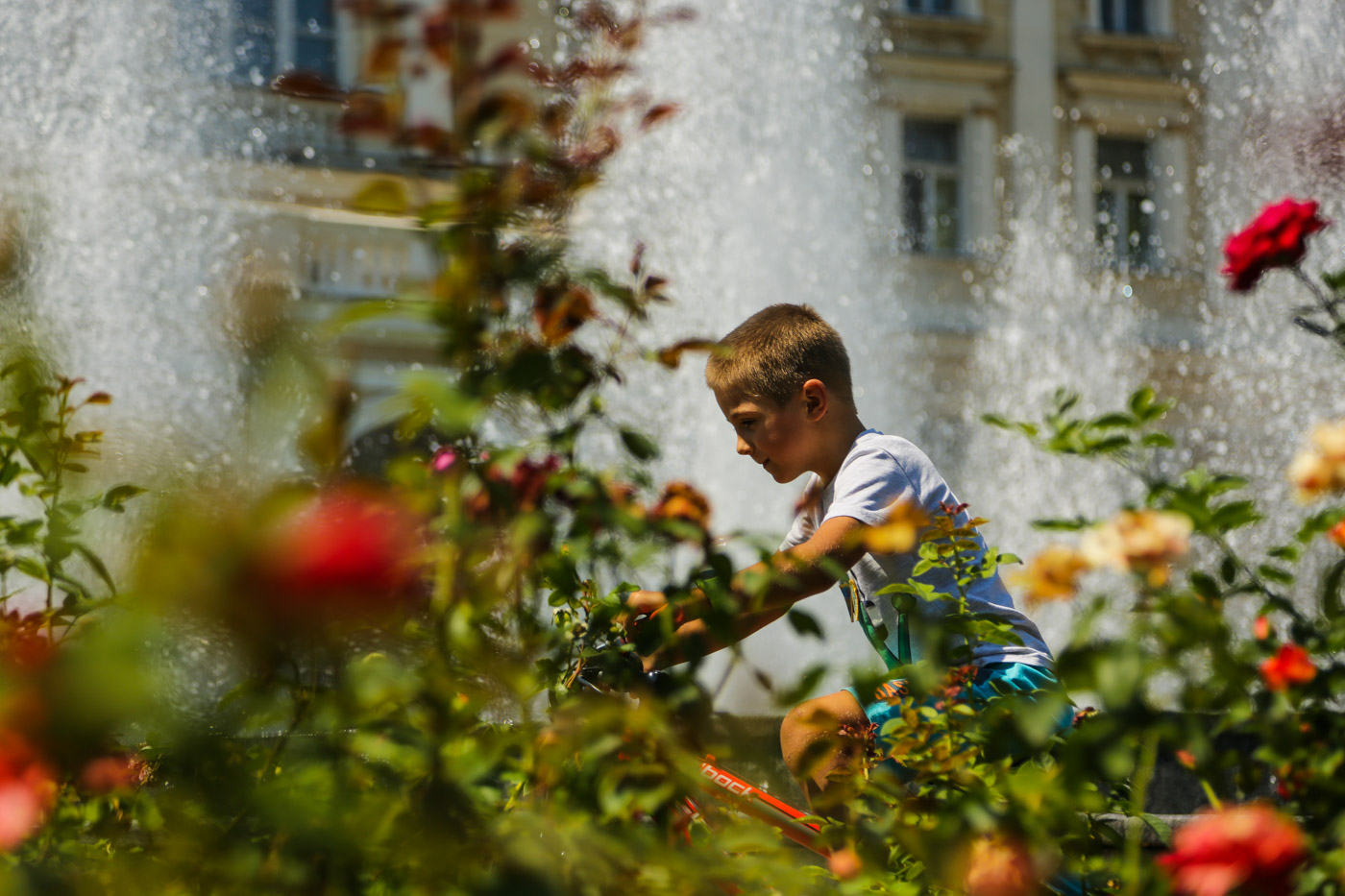 So we searched online for an affordable option instead, but there was nothing within our budget. It was high season and Odessa is known as the Riviera of the Black Sea. Eventually we found a nice hotel, which even had a parking place for our motorbike. When we arrived, there was already another motorbike from Spain parked there. The day after, at breakfast, we met its owner, Emmanuel, who was also on a long haul journey, just like us. We were surprised that he managed to be carrying even less than us, and we consider that we travel light.
Jorge was very interested in Emmanuel's bike and in his set up. Emmanuel was travelling on a Husqvarna Enduro, a single cylinder bike with 701 cc that weighed a meagre 156 kilograms. He had a three-part soft-saddle-bag system, which he could easily mount on and off the bike. It looked like a very interesting combination for a solo rider, offering a lot of versatility. I must say the seat did not look too comfortable to me and the even smaller bags looked scary! The bike reminded Jorge of his first bike, the 650 GS which we had also used in our South American trip.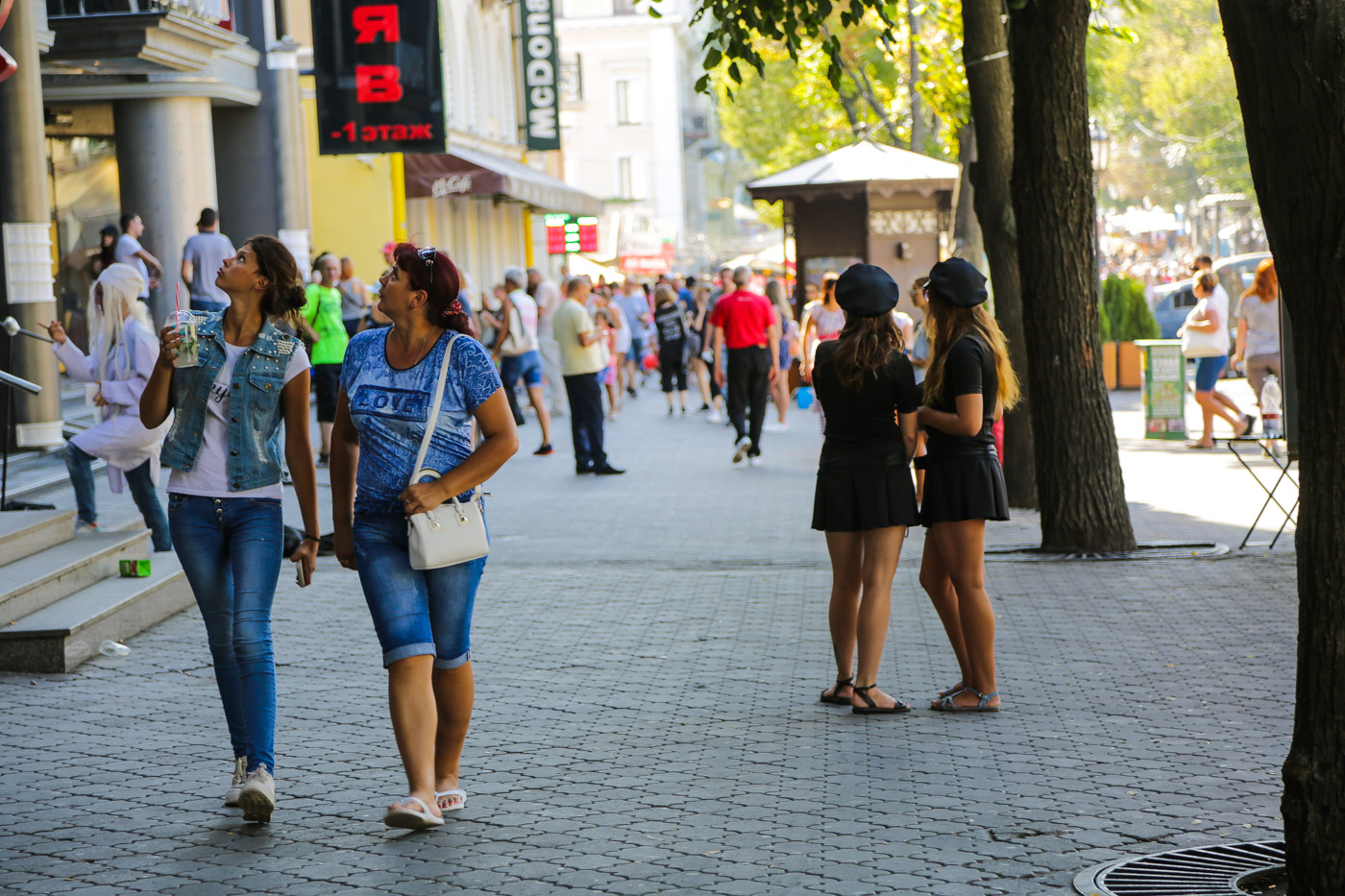 The next day, we realised that Odessa had probably become too elegant to have a camping site. It was not only the palaces that poured tsarist extravagance and ceremony but also the pedestrian boulevards that were crawling with elegant people that smelt of expensive perfumes. We joined them with our necks craned to admire the many beautiful Baroque buildings, particularly the stunning Neo-Baroque Opera House. It is the landmark of Odessa, and is considered the second biggest opera house in the world, after La Scala in Milan! But amongst all of these buildings, another one caught our eye. It was the Odessa Passage, with its impressive glass ceiling. It was so posh that we hardly felt we could sit in one of the inside cafes – no wonder, it was once the best hotel in Southern Russia.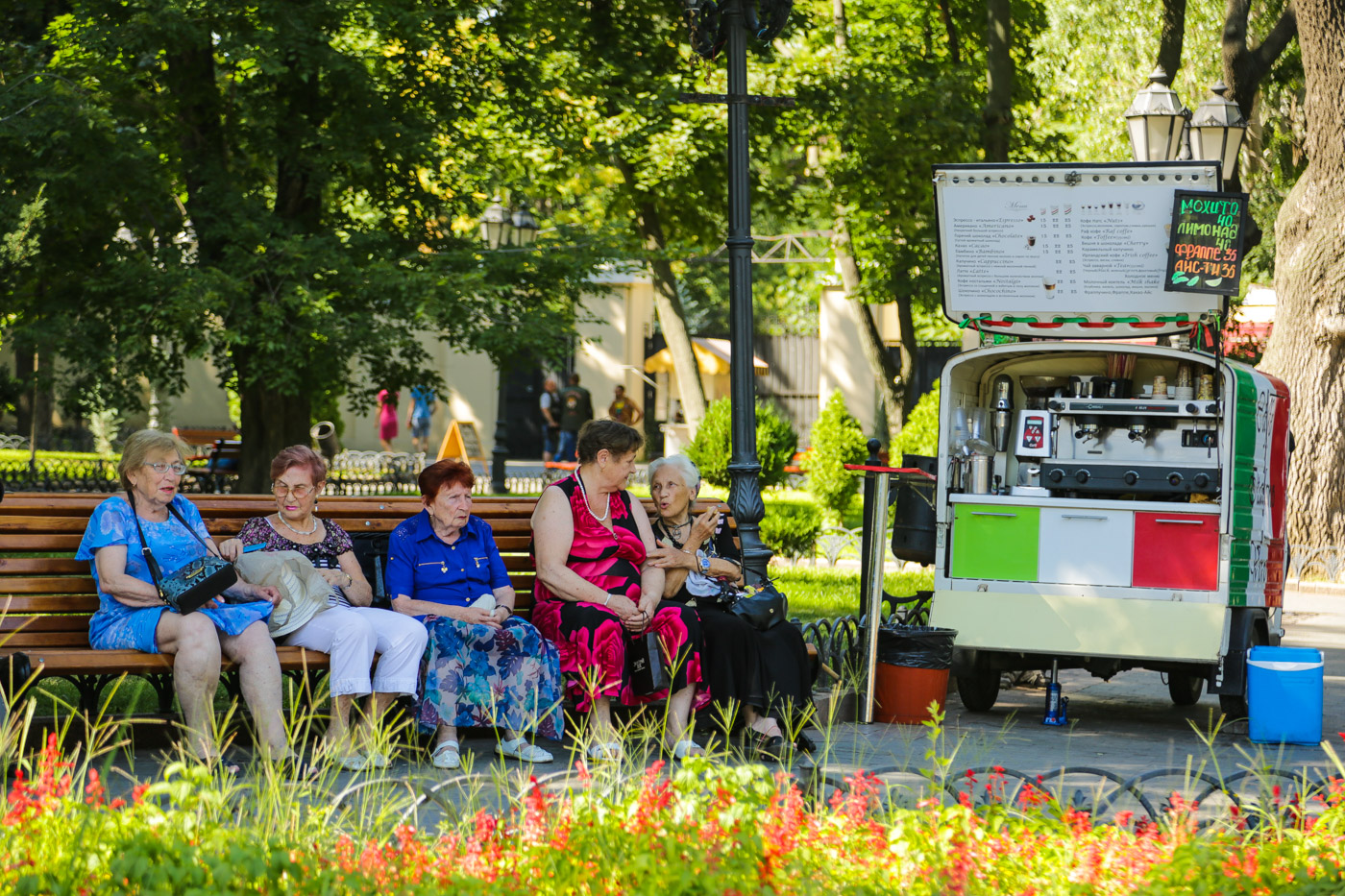 The slow steps of the Odessans hid their determined resolution to reach the beach front, where VIP resorts pumped up loud music and sun lovers sipped trendy cocktails. Odessa is Ukraine's finest holiday escape, and we had left our smart casual denims at home! So, we put our beach wear and headed to the Arcadia. Elegance is the key word here also, even on the beach, Ukrainian young men and women put a lot of effort into what they wear and how they look. There's a continual promenade along the different beaches, and sitting there, watching people walking their big smart phones and small dogs makes as good a break as sun bathing.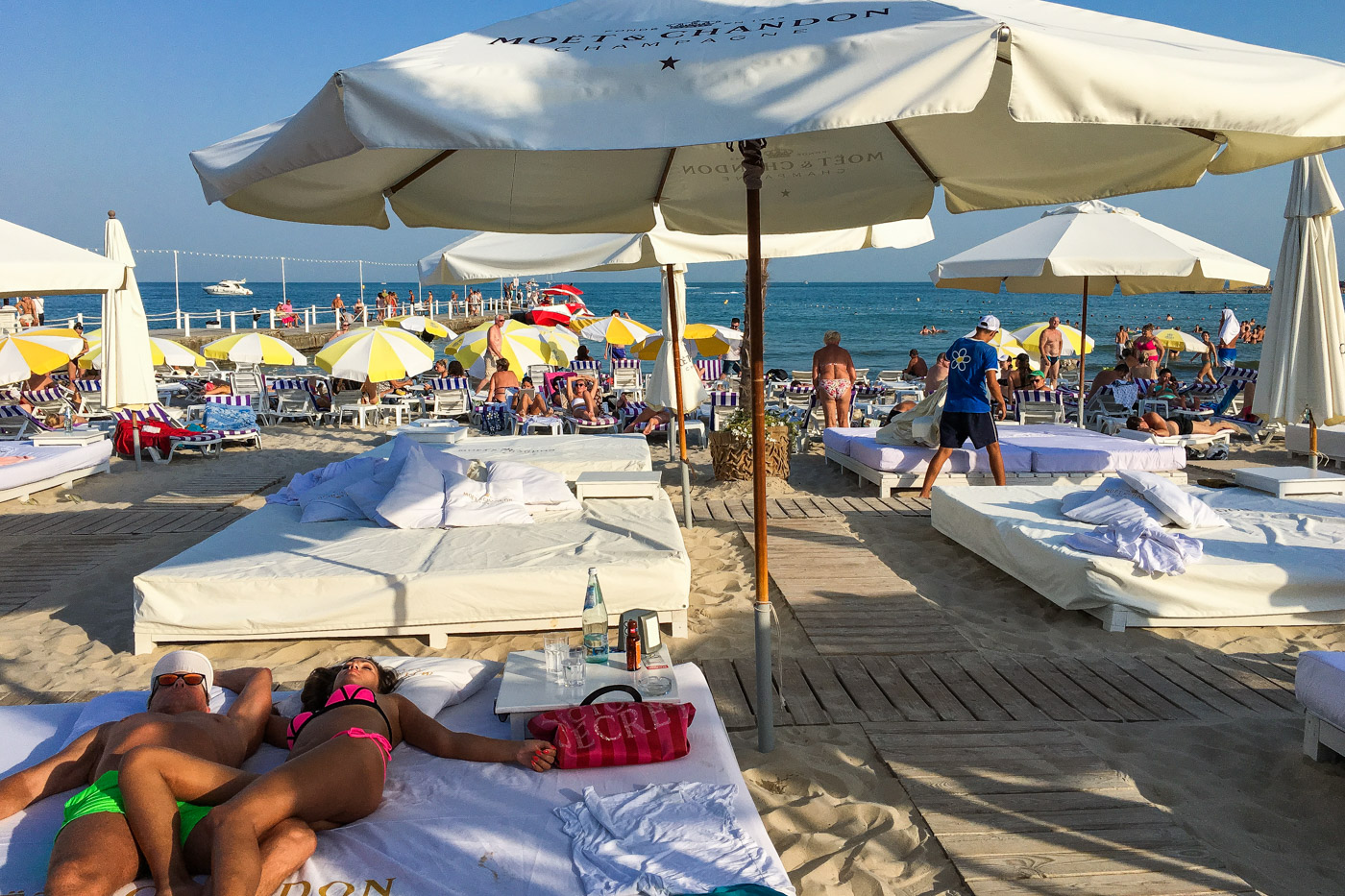 We spent three days in Odessa, and were lucky to meet up and spend some time with Jorge's childhood friend, Claude. He introduced us to many of the pleasures of Odessa, and food was just one of them. Being on the coast of the Black Sea, being in summer time, being with friends, we just had to be a part of Odessa life. So we went to a club, had a few cocktails, had some shashlik and, of course, went for a swim.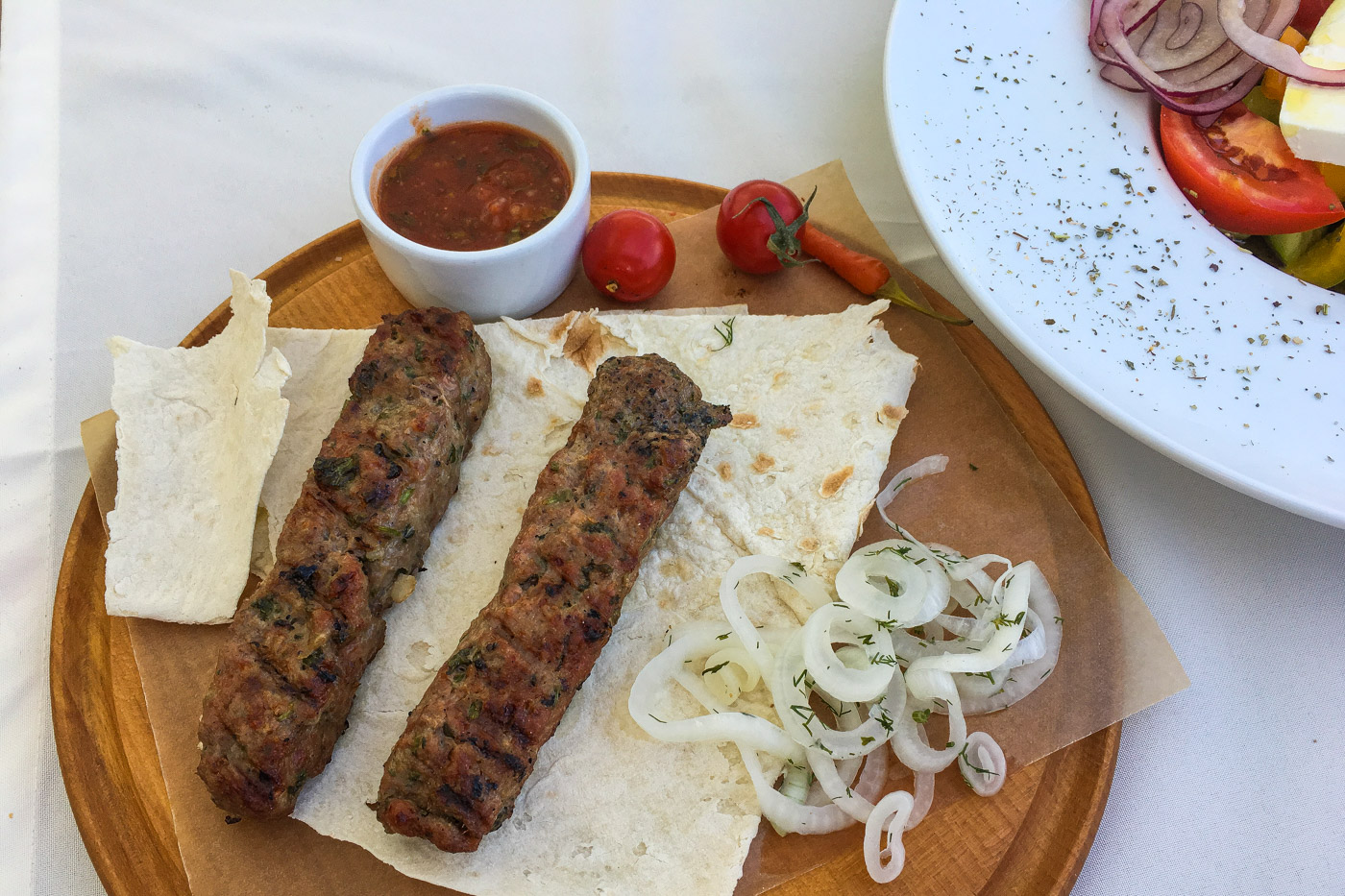 Then, we got tickets for the ferry that would take us from Chornomorsk, a small port city 30 minutes south of Odessa, to Batumi, Georgia. The Greifswald is a big vessel, built in East Germany in the 80s. It departed that same night for its journey across the Black Sea.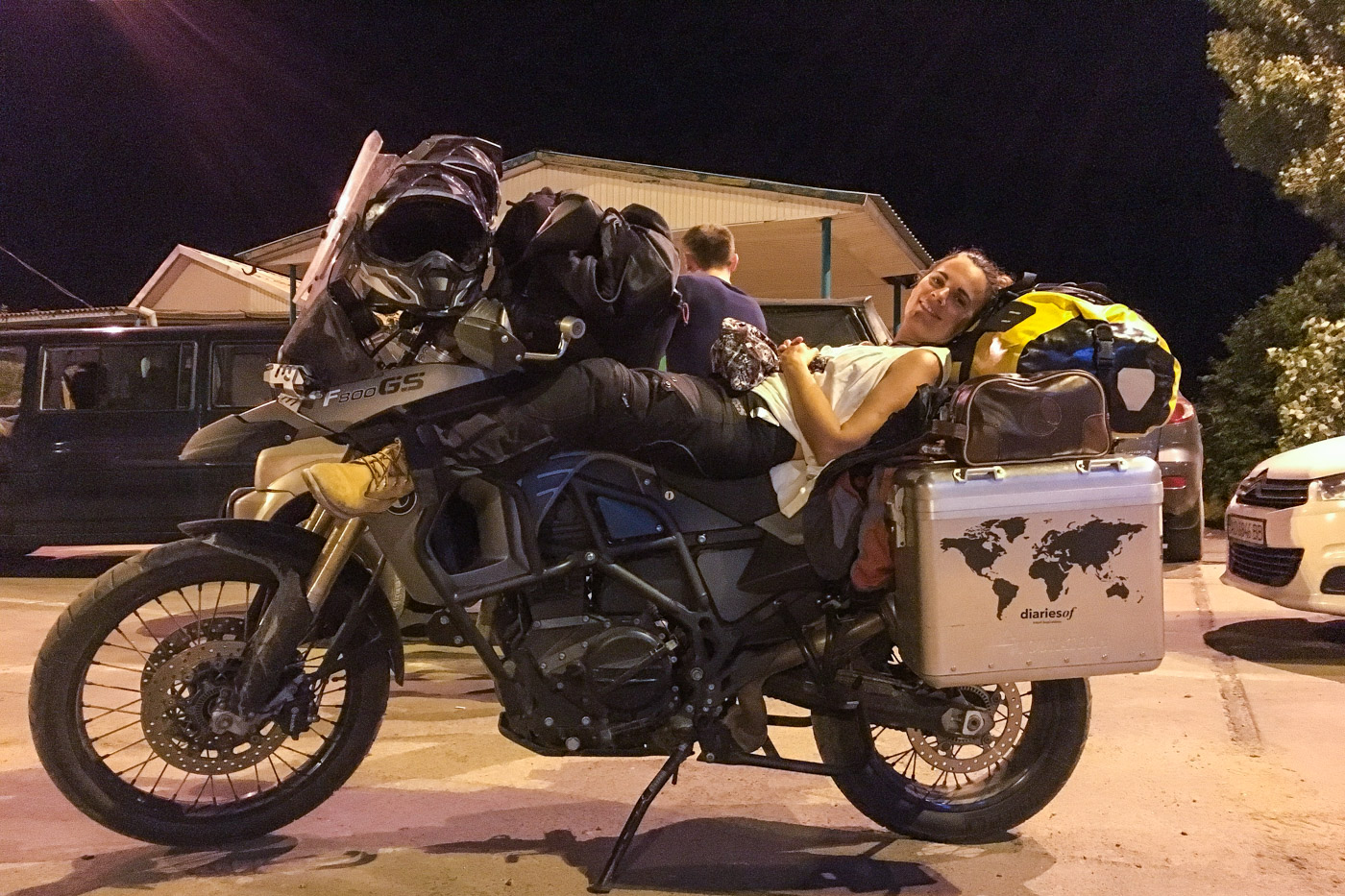 Once the cabins were allocated, we were introduced to the Soviet way of doing things. Breakfast was served from 8h00 to 8h30, lunch from 12h00 to 12h30 and dinner from 18h30 to 19h00, not much room to get it wrong (or to be late!). Each meal was announced on the radio, ten minutes beforehand, in Ukrainian and in an English with a strong Russian accent and tone: 'Breakfast is served from 8h00 to 8h30, don't be late!'. Places at the tables were allocated and the meal was already on the table. To avoid the mean looks of the ladies in charge of the restaurant, we had to be on time, sit at our allocated place, eat our portion without asking for seconds, all within the thirty minutes and then get lost. It was funny to see how all the hefty truck drivers obliged the rules obediently without a peep.