I am confident that the majority of travellers will agree with us on this: the most touching and genuine safaris are experienced in Africa. While saying this, we have in mind safari parks such as the Serengeti National Park or the Ngorongoro Crater (both in Tanzania); the Mana Pools National Park (in Zimbabwe); the Mala Mala Game Reserve in South Africa or the  Okavango Delta in Botswana, just to mention a few.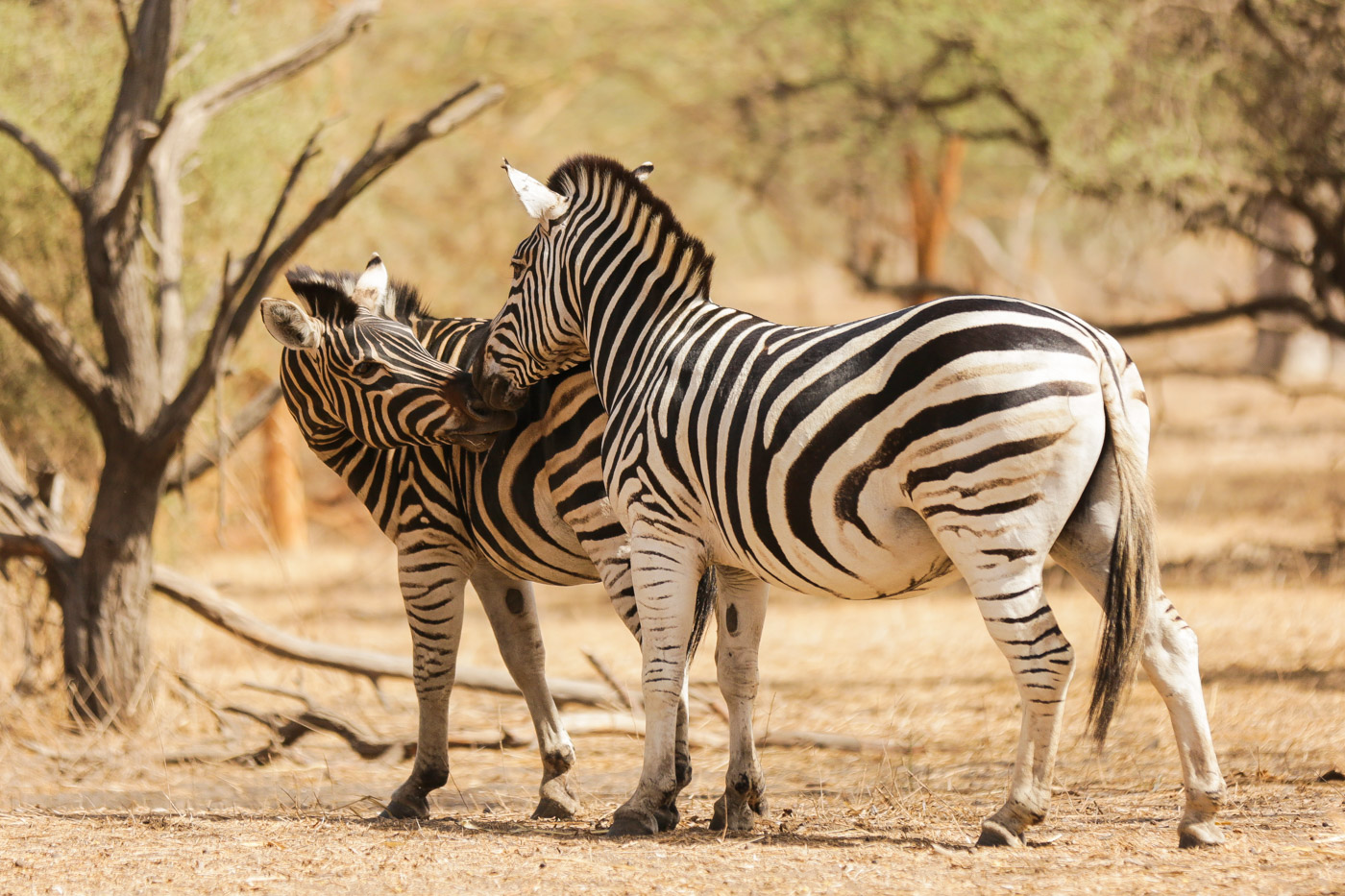 We were certainly not thinking 'safari' when we booked a trip to Senegal. We were eager to discover 'La Petite Côte', which we had expected to be about sun-bathing and fishing villages, mainly. Ok, we had also secretly nourished the hope that the nearby Saloum Delta would be spectacular in terms of wildlife (more about that in our article about the Saloum Delta).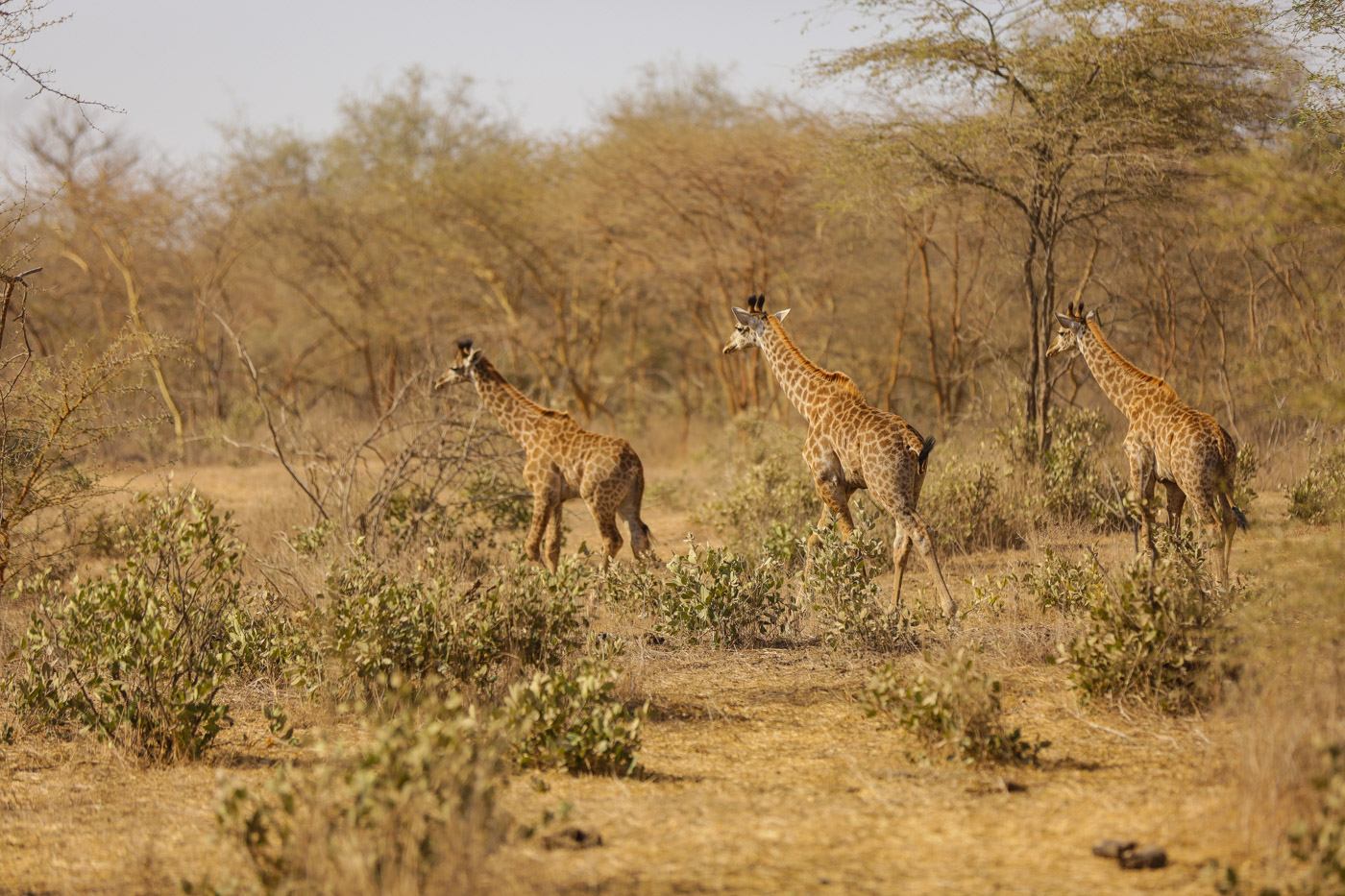 When we heard about 'the Bandia Reserve', we have to admit, we were skeptical about it, mainly because we had never heard about it. Was this perhaps a kind of zoo? Which animals could we expect to see? The answers came straight away, after a quick visit to the reserve's website. The Bandia Reserve is a 3,500 hectare fenced reserve, which is nowadays the natural habitat to the best-known African animals.
Even though many of the native fauna had disappeared from Senegal (mainly because of poaching and human demographic growth) in the last decades, this reserve has achieved the wonderful target of reintroducing them, in a natural way, in a natural habitat, with the minimum human intervention possible.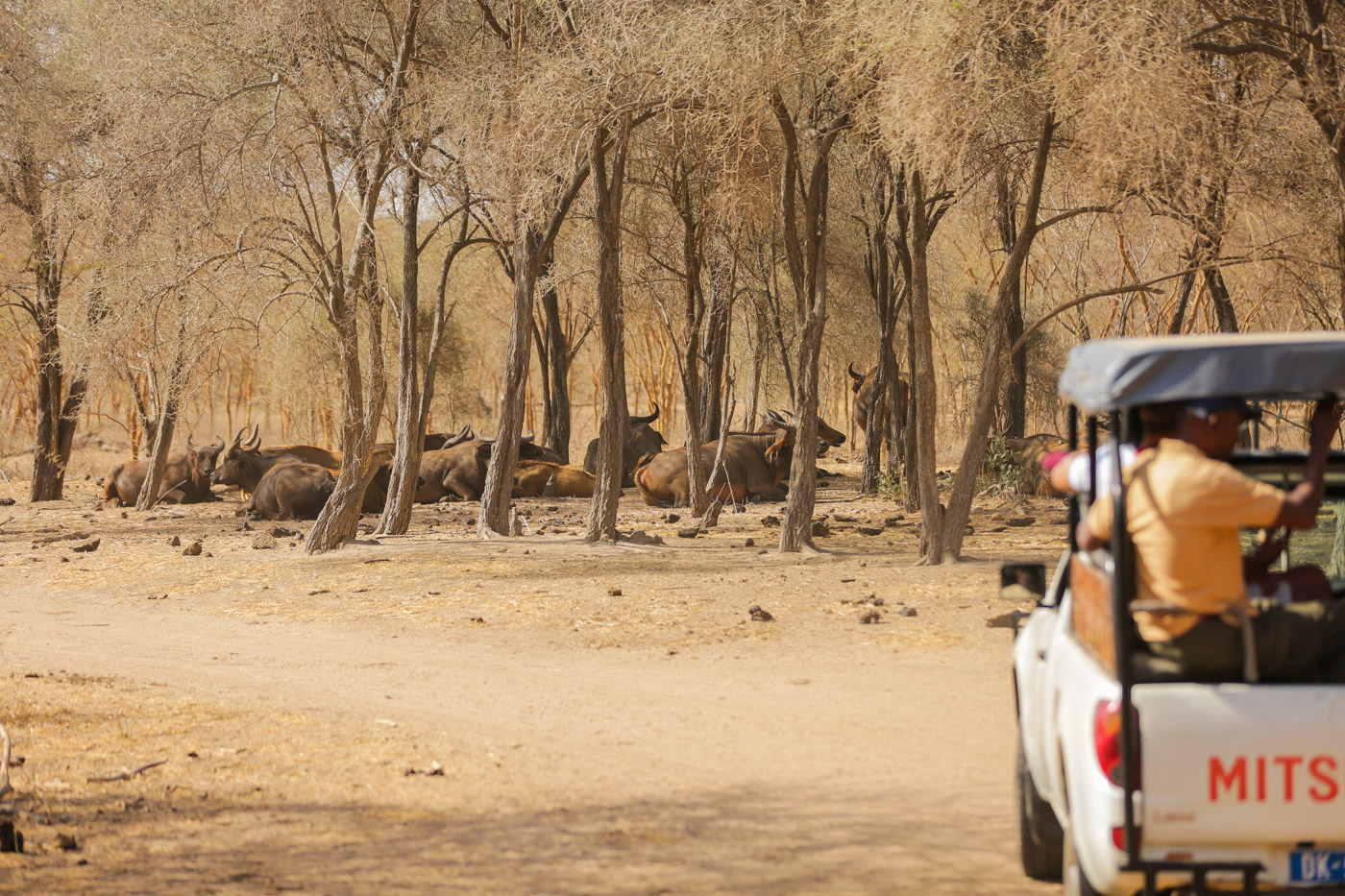 We were enthusiastic to see the results of this intervention, in the field, so we booked a visit to the reserve. We drove from our hotel, and headed to the reserve in Bandia, where we bought our tickets at the park's reception. Our tickets included a safari truck with a driver and a guide. In the beginning we were unsure about booking a guide, but this ended up to be the best decision. The reserve guides have trained eyes that know exactly where to search for wildlife. He ended up being a precious help.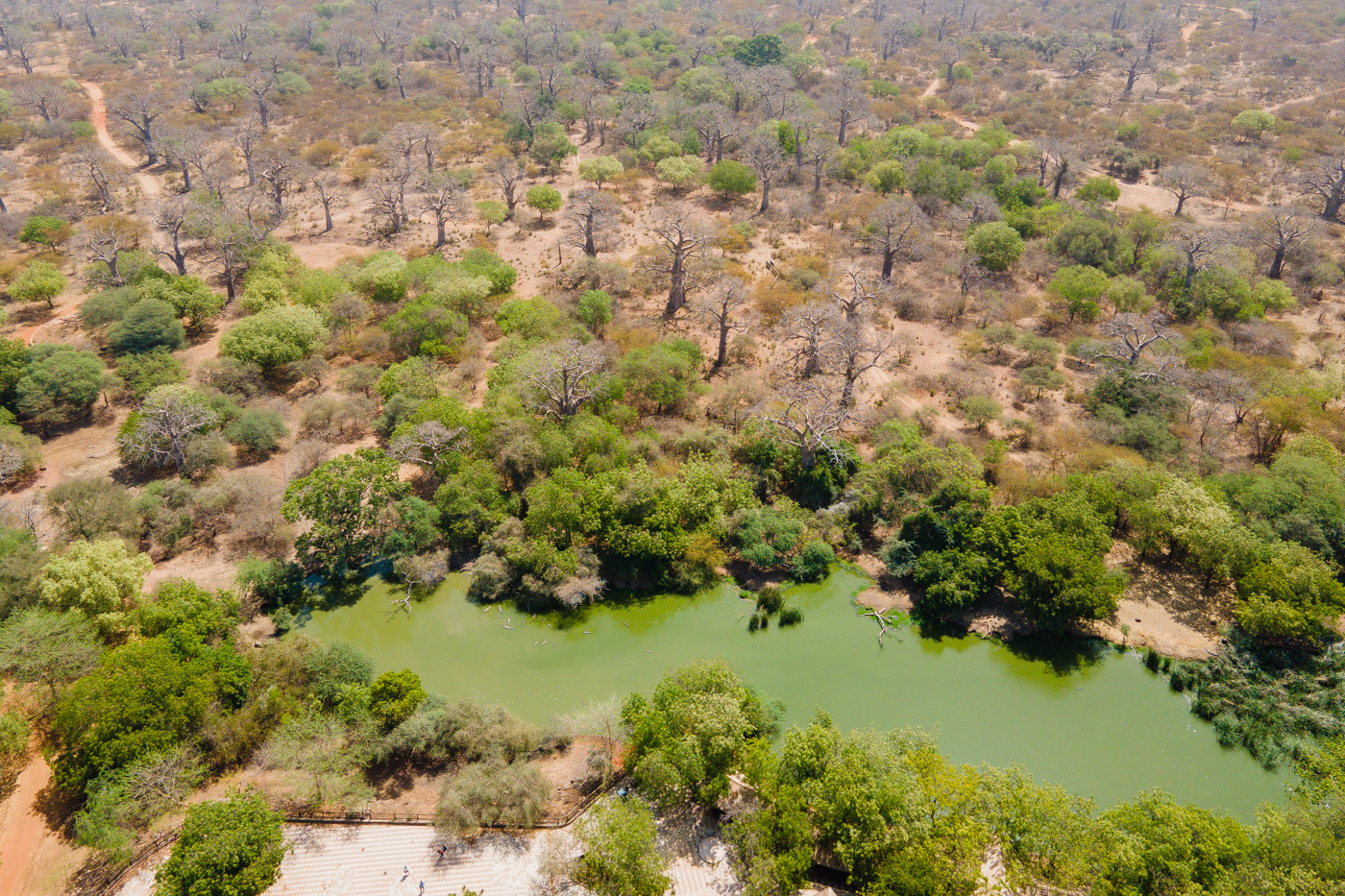 Before we got to see any wildlife, we admired the huge baobabs, thorny bushes and whimsical lianas. We were happy that we were given permission to launch our drone from the reception area. This gave us an overview of the immensity of the reserve. The reserve is a huge natural habitat, without any jails or limited ground. Animals here are wild, and we need to be attentive to be able to spot them. The guide started by telling us what we knew already, which animals we would not see.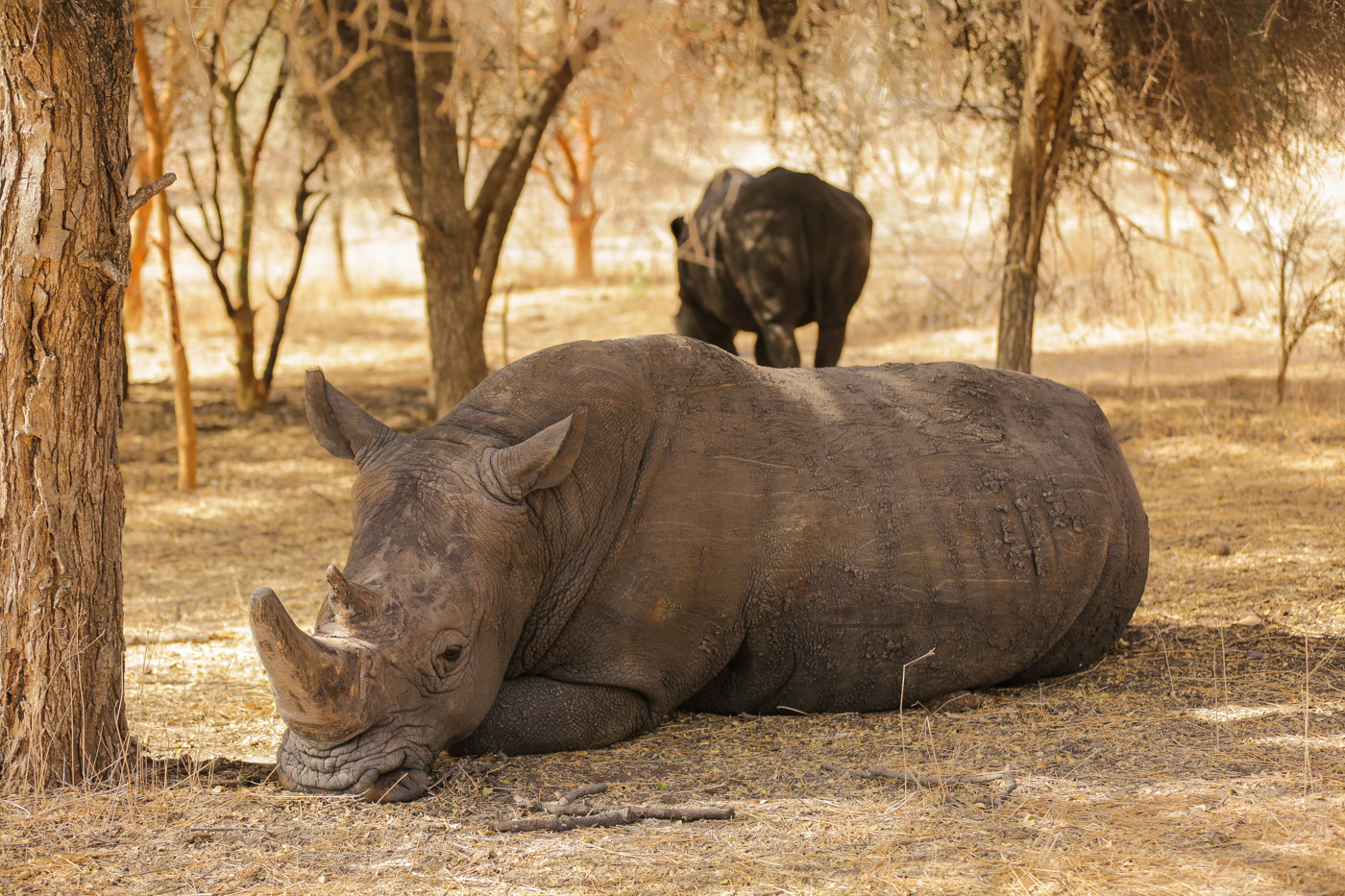 From the Big Five Game Animals (lions, elephants, leopards, rhinoceros and African buffalos), the reserve did not introduce lions, elephants and leopards. So, we were not going to see any of these three. But, if we were lucky, we would get to see rhinoceros and the African buffalos. And, of course, many other wild animals…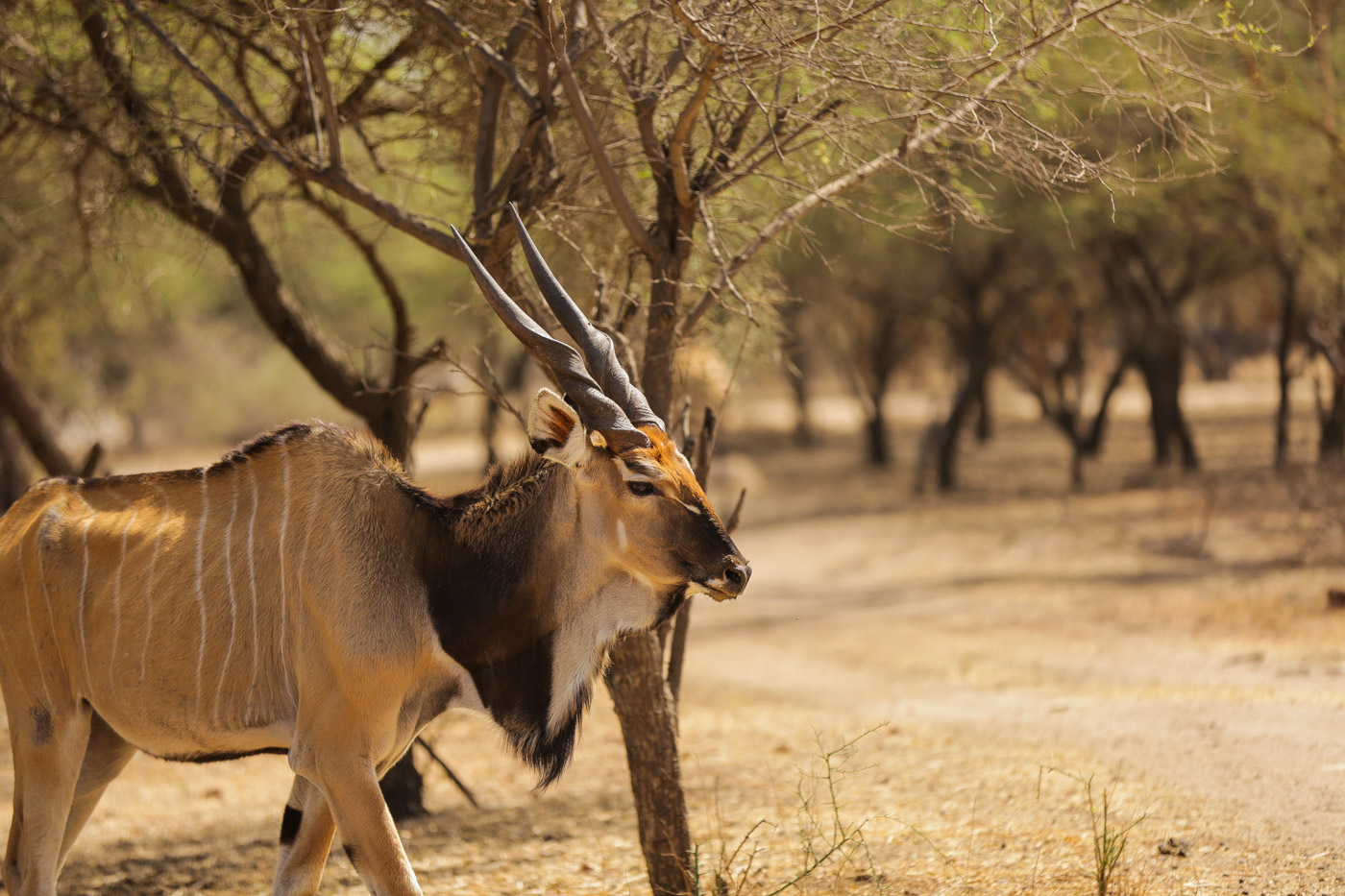 Indeed we were able to see many of the best-known African animals. For an exhaustive list, let us tell you which animals can be spotted in the reserve: white rhinoceros, zebras, giraffes, buffalos, and a long list of antelopes which include the incredible giant elands, cape elands, oryxs, roan antelopes, impalas, dama gazelles, red fronted gazelles, nyalas, greater kudus, waterbucks and western Buffon's cobs.
The smaller species include: warthogs, patas monkeys, green vervet monkeys, jackals, hyenas, mongooses, crocodiles, giant tortoises, ostriches, and many more, as well as over 120 species of birds.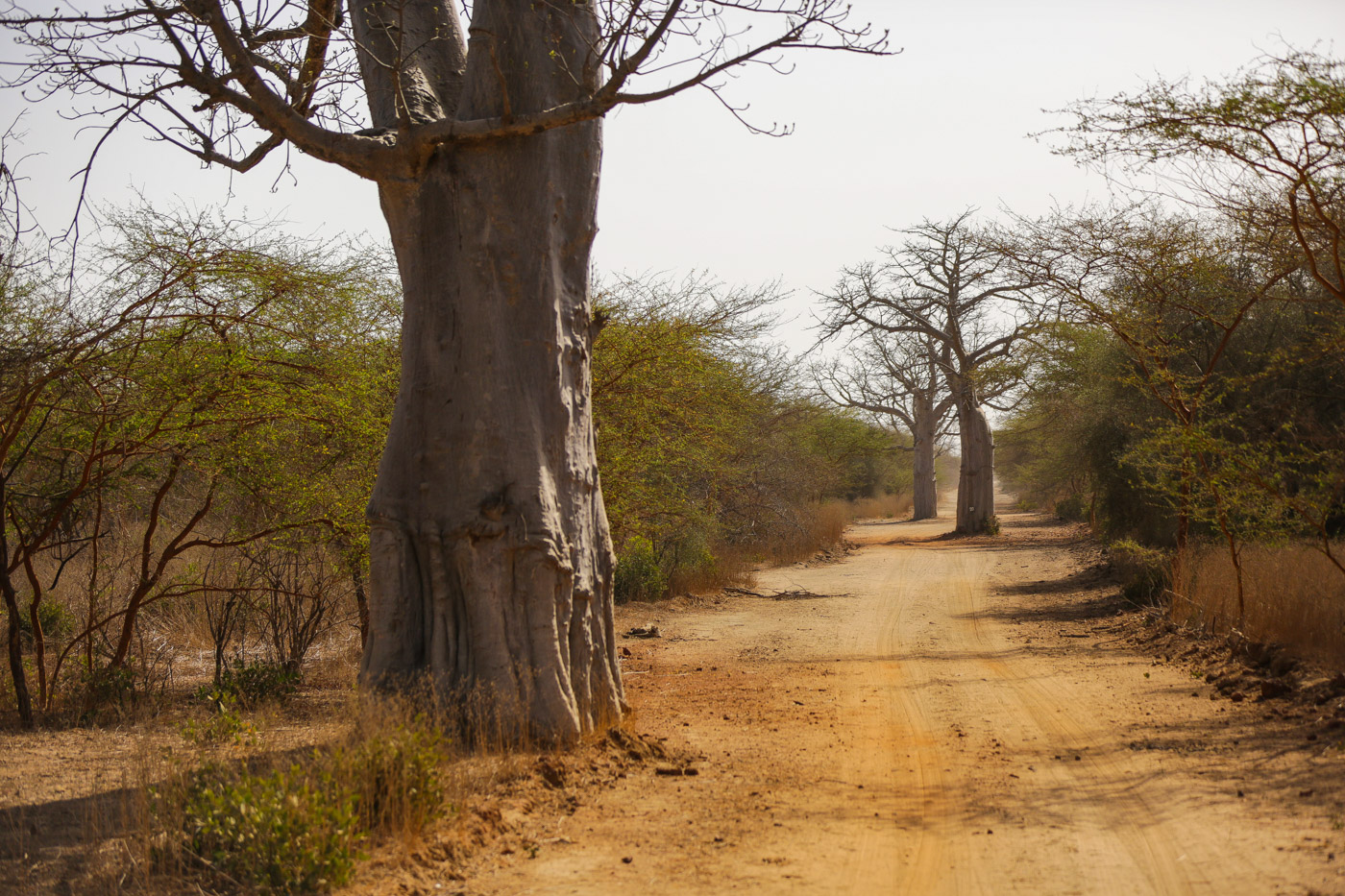 As for us, we did see many of them during our safari. Our hearts were full – those who have experienced a safari know what I am talking about. See wild animals in their natural habitat is a very touching experience that we recommend everybody to experience at least once in their lives. As for this safari in Senegal, it really was worth it, and if you are nearby, you should definitely not miss it!
Useful Info:
Adults – 12.000Fcfa – 18,5€
Outside vehicle (personal,taxi,car) 10.000Fcfa – 15€
Safari truck rental with up to 11 seats 40.000Fcfa – 61€
Safari truck rental up to 24 seats 60.000Fcfa – 91€
Guide (compulsory) per vehicle 6.500 Fcfa – 10€
Interested in Senegal? Read also the following articles: