We were on the road from La Fortuna to the Caribbean Coast… after passing lots of banana trucks, we roamed the chaotic traffic of Limon. Driving with open windows, cooling our feet with the air conditioning of our small four-wheel drive, we met the Caribbean Sea. We drove down the coast. Along the road we came across small fruit stands offering mangoes, pineapples, bananas and much more. Wooden "pipa fria" signs showing that people were selling fresh young coconuts to drink (we fell in love with coconut water on this trip). After several kilometres, beach and sea on our left, we arrived in Cahuita and passed the National Park. We drove from pothole to pothole (often the prescribed speed limit was too fast) and our car just pranced on the road. Again the sea on our left, we stopped at a small bridge where an old shipwreck was located on the beach…Puerto Viejo. Crossing this bridge a new world revealed to us like never experienced before.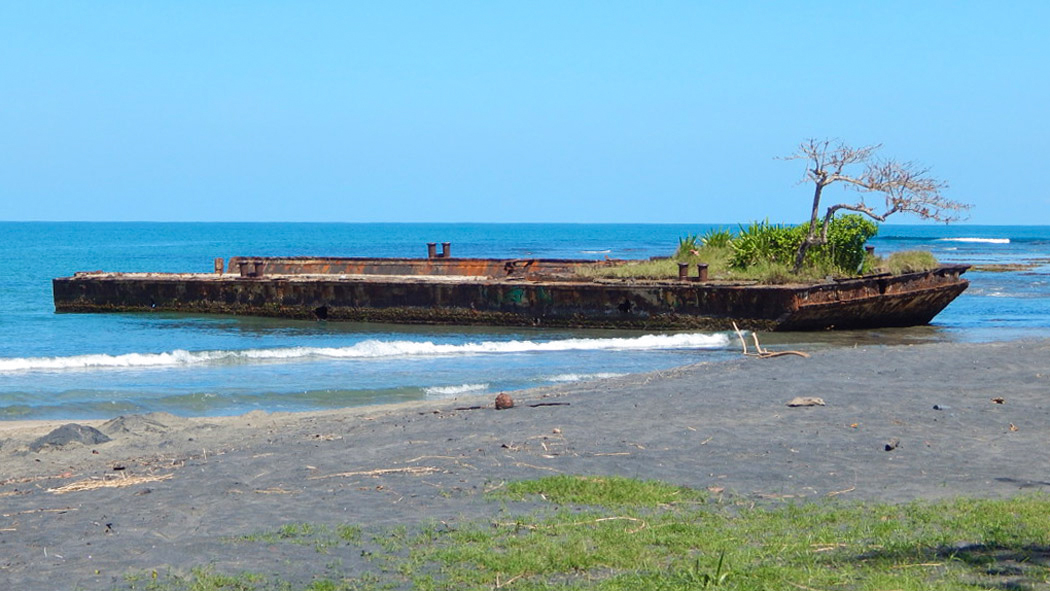 With walking speed, driving zig zag through this small fishing village, people and bicycles on the road, parked cars left and right, small souvenir shops, bars and restaurants, everything so colorful, everywhere caribbean flair. A small town amidst jungle and ocean. Small wooden fishing boats lying on the beach, where a handful of vultures were waiting on fish remains. Market stands on the roadside where suntanned girls were selling handcrafted jewelry.
Leaving Puerto Viejo, the road continued along the beach, an old caravan parked under palm trees, the hammock fixed on one side of the van, the other side on a tree and two people chilling in the shadow, listening to the waves. Rastamen renting out surfboards and offering surf lessons. Another one was preparing a barbecue or a campfire. Sometimes the smell of tropical flowers entered through the open windows of our car.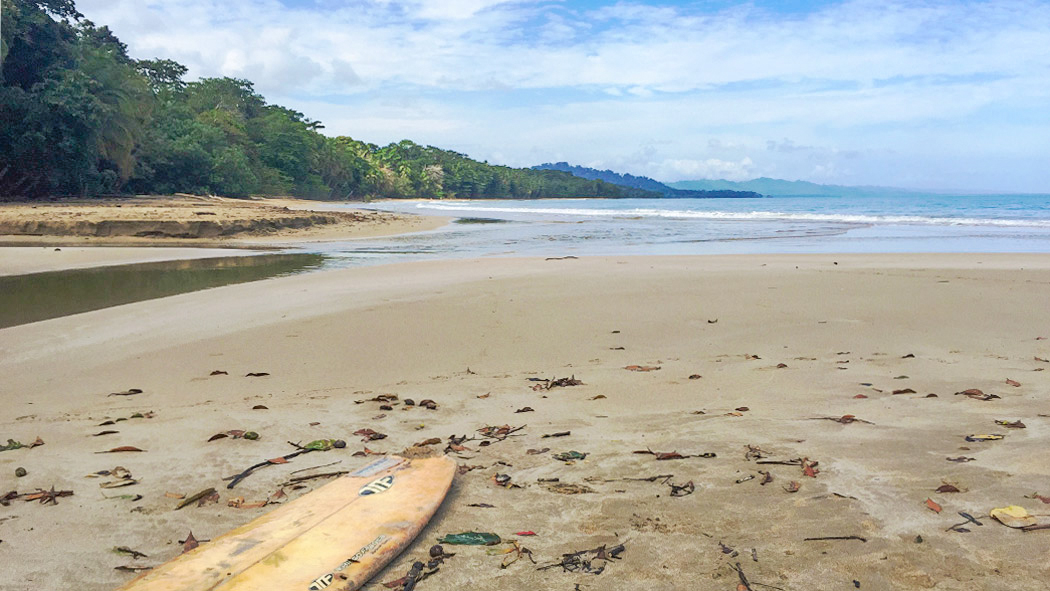 High up in the treetops howler monkeys…the way continued. Colourful handpainted signs advertising restaurants and accomodations. Passing a few little bridges, without railings, only wide enough for one car. A dog running along the street, suddenly he sat down and waited…a few metres behind him, a man on a bicycle, driving with one hand on the handlebars, no shirt, no shoes, strolling down the road with his surfboard under his arm. Both turned into the small gravel way where a wooden sign points "playa"… A little further, a few people looking at the trees where a sloth was moving slowly from branch to branch.
The car in front of us passing on the wrong side of the road to dodge a massive pothole, another man in his car waiting ahead, giving a friendly hand sign and continuing his way…
After dark, people met up in Puerto Viejo…the air filled with good vibes and chilling reggae-music. The smell of grilled fish, stewed caribbean chicken and fried patacones filling the streets, live music everywhere, couples in love dancing salsa, hippies showing up their karaoke skills, fire dancers at the beach…Sitting on a restaurant's terrace on the first floor, observing all this, we realized that we had never experienced a place like this before. It was magical!
At sunrise, a new day began: ticos on their way to work with their rusty bikes. Noisy trucks executing their deliveries, a friendly "hola, buenas" from a woman setting up her fruit stand along the road…Strolling the beach, a young couple practicing yoga, some dogs looking for a new fellow to play, ticos preparing their boats for fishing and additionally, the sound of the waves and the jungle in the back…was this already paradise?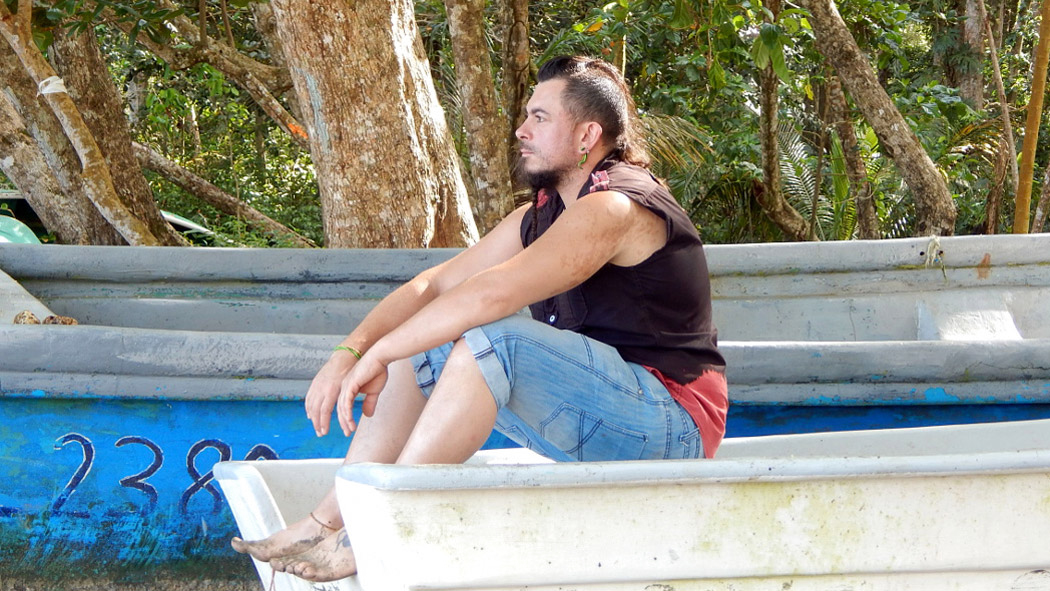 We can't explain what this small town of Puerto Viejo and its surroundings did to us, but if you've been there once, you can't let it go again. And we are not the only ones…so many persons we talked to or read about are feeling exactly the same!
This is why we call it The Curse of Puerto Viejo… During our short stay in 2014, the curse completely caught us. These incredible beaches, the climate, the way how people are celebrating their lives, full of pura vida and this awesome nature with its wildlife… We can't stop thinking of it. We have never imagined falling in love with a place so hard, that all we wanted to do was coming back!
But that's what we did… 8 months later we returned to this magical place to explore it more intensively… five tiny towns setting along one road embedded with lush jungle and picturesque beaches and the desire not to leave anymore becoming stronger and stronger…the curse has struck again!