How I met Oz?
I first heard about the murals from my first Couchsurfing host in Asunción, Yobana, right upon my arrival. She told me about a map illustrating all the street art works in town and I was dying to see them. Soon thereafter, I visited the city centre, spotting a large number of the paintings on my own and snapping some random pictures of them. Later the same week, me and my second Couchsurfing host César, went to his favourite bar Rockero (which, by the way, is a place definitely worth going to, if in town!), which is where I was introduced to Oz. (Something like: "Sissi the cyclist, meet Oz, the guy behind Latidoamericano and the most well-known graffiti artist in town.")
Oz Montanía, an internationally acclaimed illustrator and street artist from Asunción, is one of the first people to ever have painted on the walls of his home country back in the late 1990s. After that a lot has happened, but only very recently has street art began to gain ground in the eyes of common Paraguayans. And we owe a lot of that to Oz.
Back in the day: influence from abroad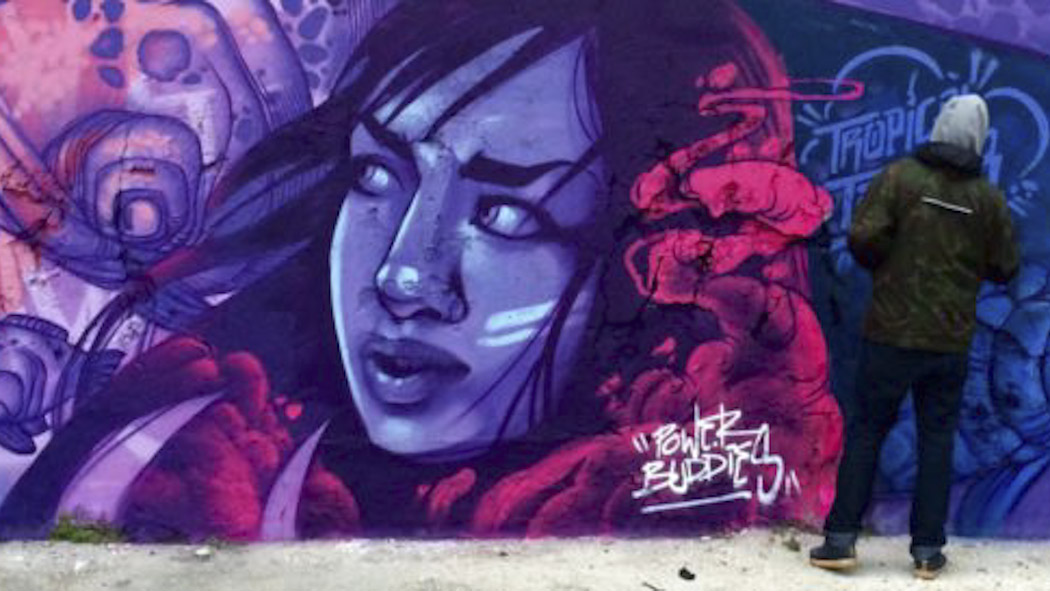 "In Paraguay, everything happens later than in other countries", Oz begins with his calm voice, sitting comfortably on a red sofa in the backroom of his shop. "Whereas in Brazil street art existed already around 40 years ago, it didn't land in Paraguay until more than 20 years later", he continues and states that still in the 1980s, the only people who even knew such a thing existed, were the people who had lived or travelled in the US or Europe and had seen a part of this underground culture.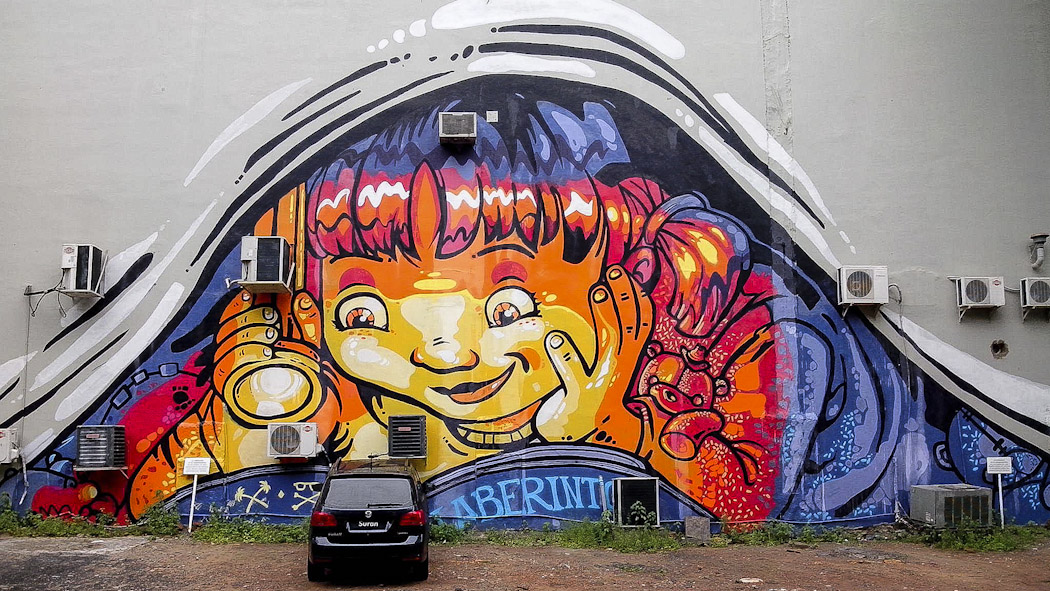 It wasn't until the late 1990s that the first tags started appearing on the streets of Asunción. "In the beginning, we were around five people…Diestro, Saturn, Legacy, Joma…spraying on walls in the entire country", Oz tells. "We were literally only a handful of people and we all knew each other personally", he recalls. But all of a sudden, foreign tags started appearing out of nowhere. "It was like a dialogue. There was someone else doing the same thing as us. Someone we didn't know and that was really cool." Bit by bit, the scene started to grow.
Oz and other self-taught smugglers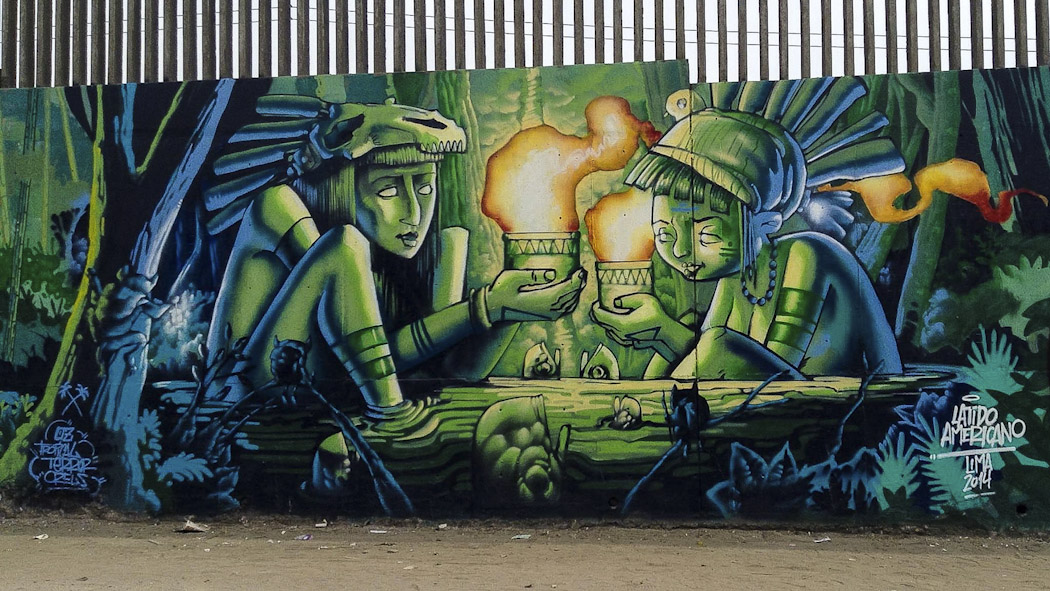 One of the biggest challenges in the beginning was that there was no one to teach things. Although Oz had been drawing since he was a kid, he never studied visual arts. Therefore, graffiti was something to be learned from scratch. As it was all so fresh, the good thing was that there were also no rivalries between artists.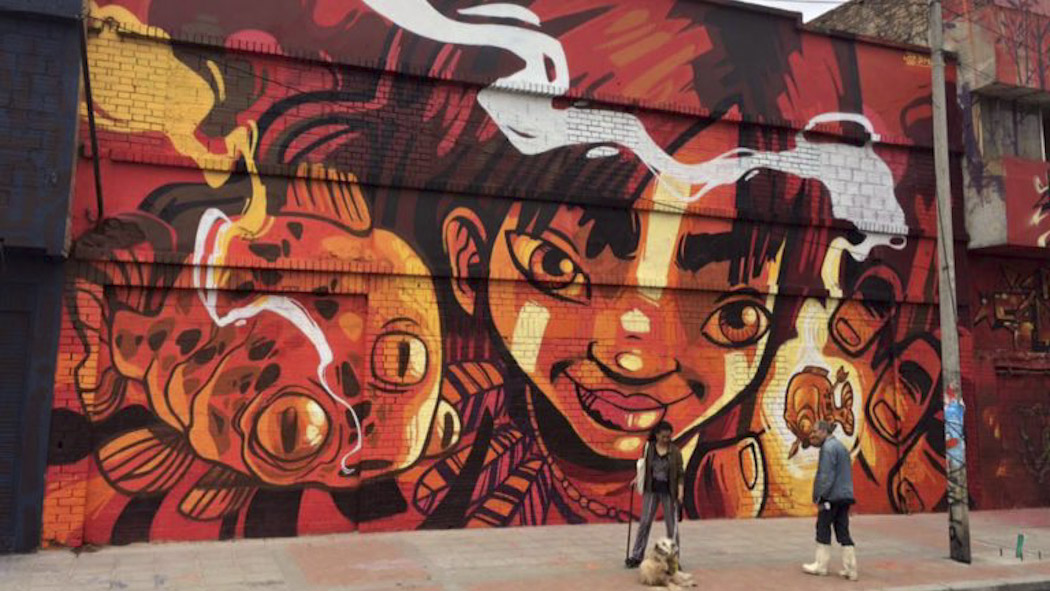 Another challenge was paint acquisition. Still only a year ago, there was no established place to buy quality paints in Paraguay. Not one single graffiti shop existed even in the capital city of Asunción and as done for the past 20 years, artists would smuggle paints across borders, mainly from Brazil. "We would use whatever means we could imagine", Oz recalls and tells that sometimes paints were even brought into the country on small boats. "Just for personal use, not for selling, though", he adds. Then, around 13 months ago, Oz's shop, PowerLine was opened. "We started this shop with my business partner, Santo.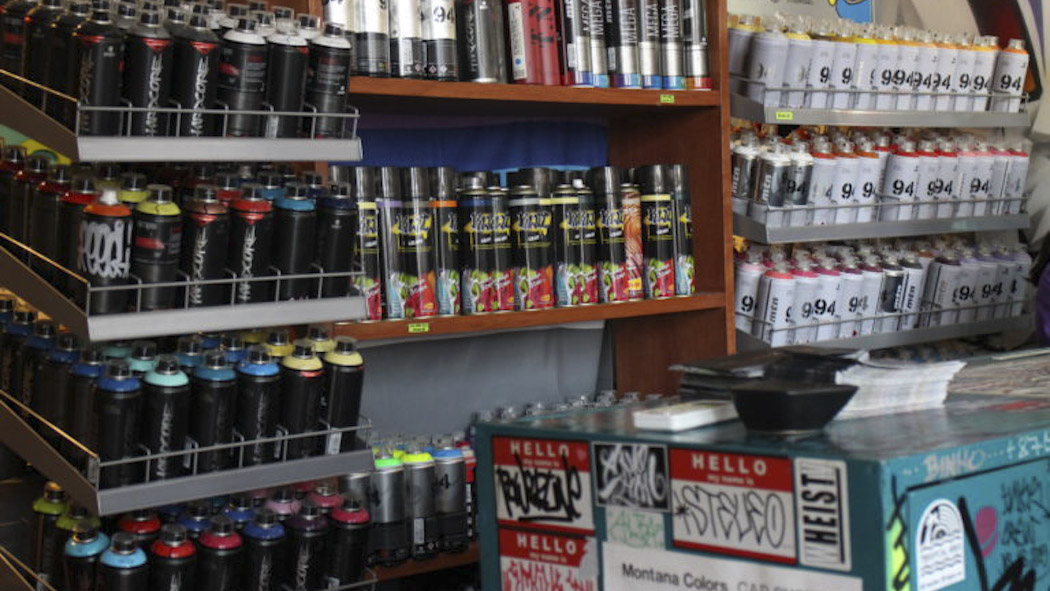 Present day: creating an identity
Nowadays, there are around 80 street artists in Asunción. "The kids who start painting nowadays, don't start from precariousness. They have it a lot easier than us pioneers, because they can see and learn things on the streets, in magazines, on Youtube…", Oz says. In addition to that, many new street artists have studied either graphic design or fine arts, which is quite different from how it all started. However, according to Oz, the identity of Paraguayan street art is yet to be discovered and developed.
Rediscovering Paraguay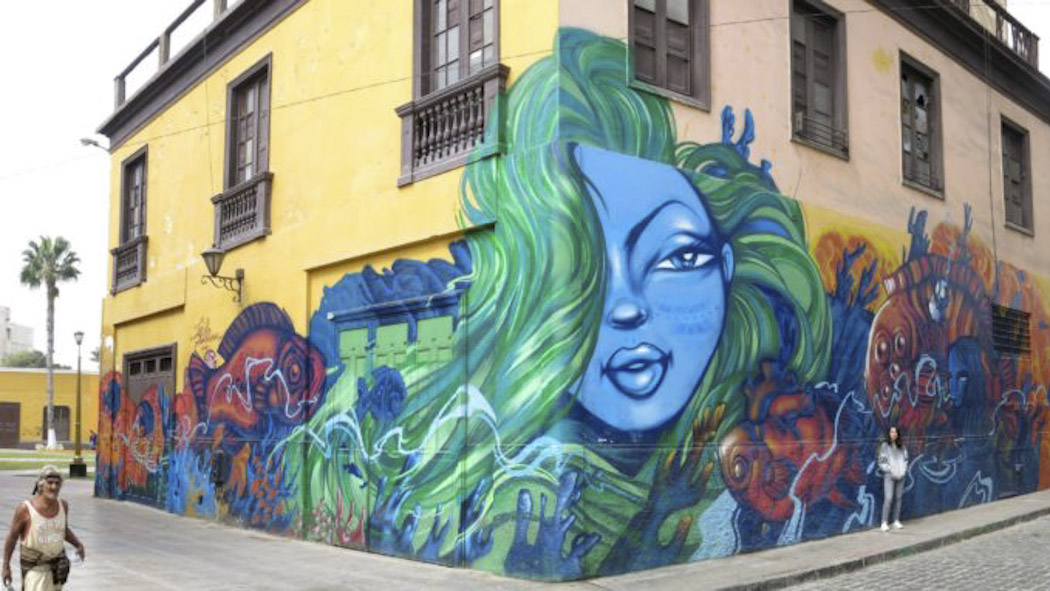 So, in 2012, Latin America saw its first Latino-only urban art festival in Miraflores, Lima, Peru. A couple of years later it was decided that the same kind of event would be organised in Asunción, Paraguay, as soon as possible. However, it took years of hard work before the people from the Management of the Historic Centre finally listened to Oz in January 2016.
However, the approval of the Management was merely the start of all the work. In addition to 3,5 years of convincing, Oz scouted over 650 walls in the historic centre, took photos of all of them, talked to influencers, contacted the artists and planned the theme of the event with them. It was decided that the theme would be: rediscovering Paraguay.  "Only two of the 35 artists had been here before, so they were really curious about the place", Oz tells. He recalls how most of the them would go through numerous books, museums and whatnot, not only back home but also immediately upon their arrival in Asunción. "These people don't want to just paint something, they really want to contextualise their work", he states. Many of them also changed their flights back home, because they fell in love with the country and its vibe. "People had very few expectations on this country, so when they were here, it was all like one big, positive surprise to them", Oz says.
44 murals by 35 artists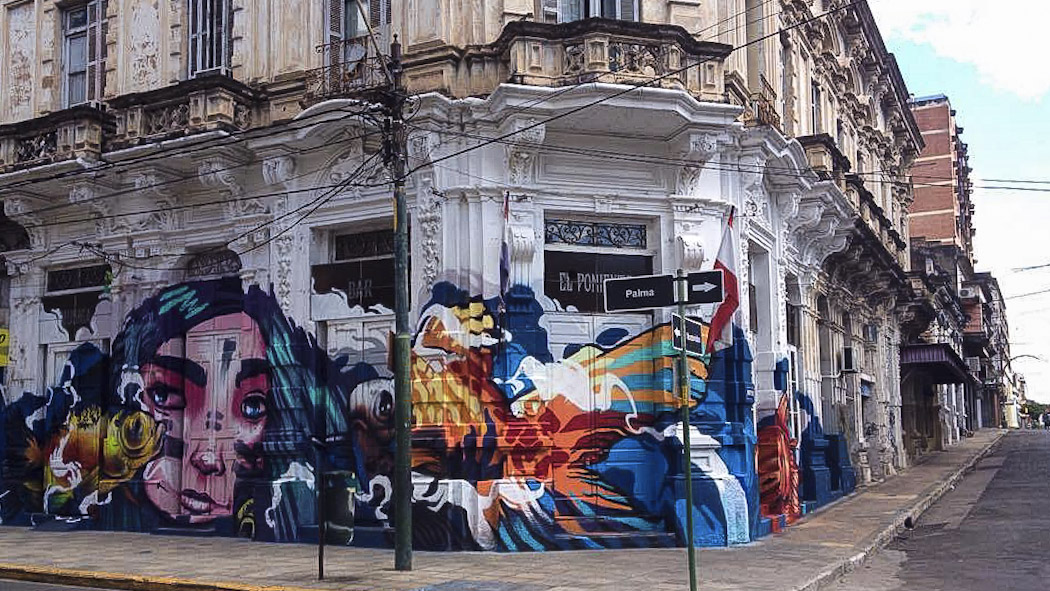 During the week-long festival, the artists worked passionately on the rediscovery of Paraguay. The end result is amazing: 44 murals in 40 different places, done by 35 artists from 12 different countries. Many different styles and techniques united by the spirit of Latin America and the mystic history of Asunción, turned from a purely aesthetic experience into a playground of past and present.
TIP: street art by bicycle
The pieces of LatidoAmericano are all located in the historic center of Asunción, and as the distances are relatively small, it's completely feasible to see them all on foot. I personally love rambling the street of Asunción on a bicycle. So, if you can get access to one, I advice you to do the same. Just keep in mind that cars are not too used to seeing cyclists on the roads and, therefore, don't always remember to watch out for cyclists too attentively.
All graffiti art work in this article are by Oz.
Photos © Sissi Korhonen
Check Sissi's complete article and many more of her travel stories on her website.