Some say there is more than one Carnival in São Vicente (Cape Verde). One is the Mandingas Carnival and the other one, as Cesária Évora called it, is a 'Brasilin', reminding the Brazilian carnival. Both are worth to experience if you happen to be in Cape Verde in February.
The Mandingas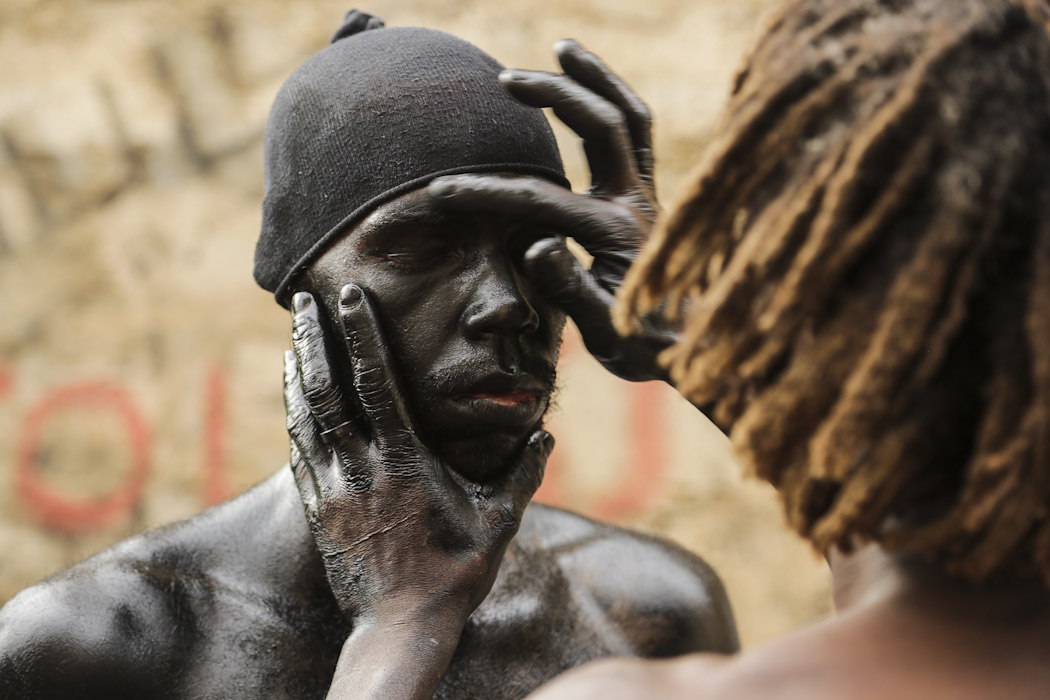 Each neighbourhood has its own Mandinga group (especially in São Vicente). The Mandingas are the first groups parading to announce Carnival. Their first performance happens on the first Sunday of January and is repeated every Sunday until Carnival.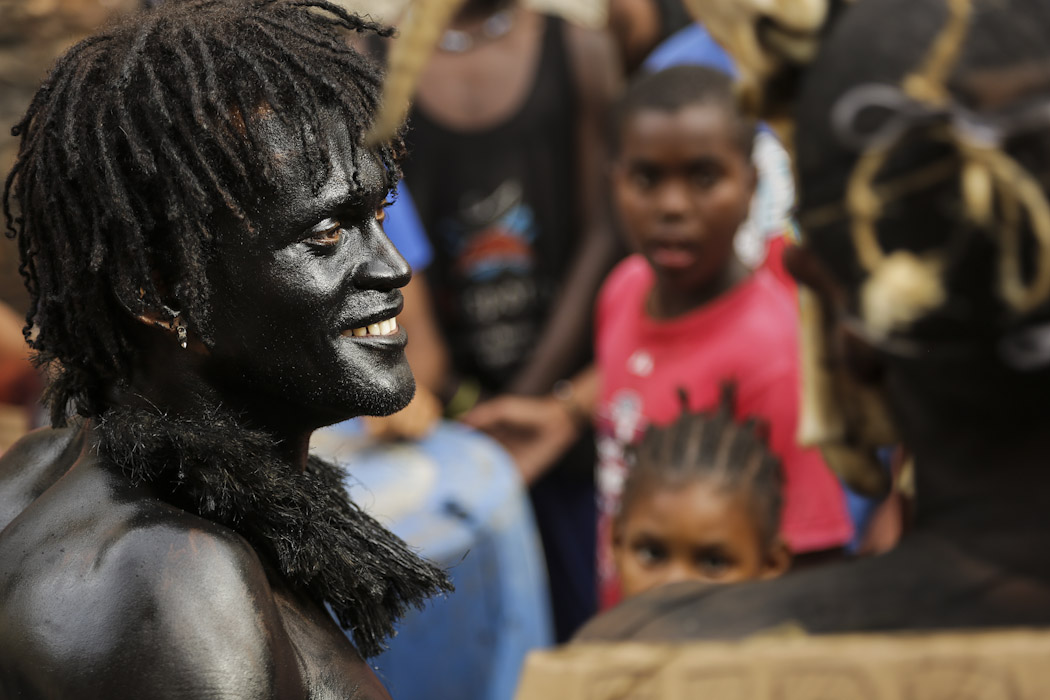 Preparations happen in the streets and yards of the group's neighbourhood and when everyone is ready – i.e. when all the Mandingas are painted in a pitch black colour and their naked chests ornamented with bones, feathers and bracelets – they parade through the streets of Mindelo, dancing and singing and inviting all the spectators to join the African spirit of Carnival. Soon everyone is dancing along and screaming the Mandingas scream of revelry 'arrrrreeeaaaa'.
Check also our short video about the Mandingas.
Brasilin in São Vicente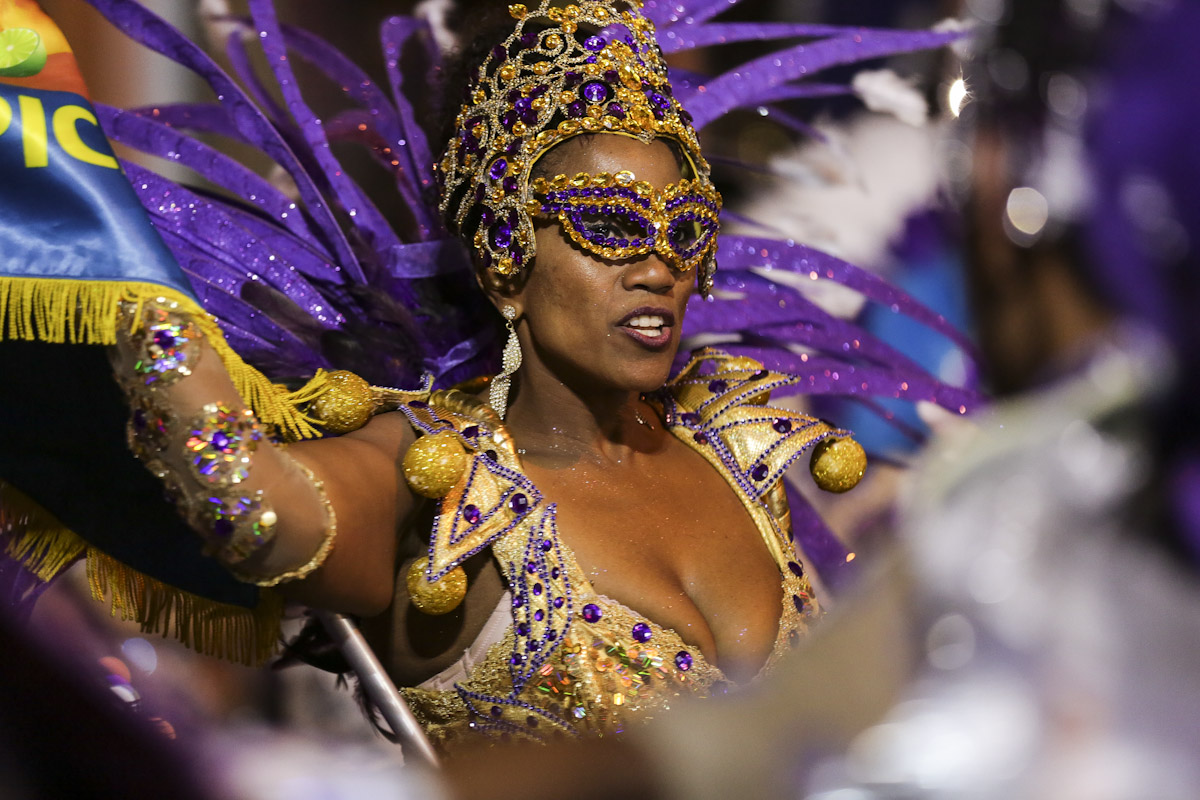 This is the usual 'three days Carnival', which Cape Verdeans extend as much as possible. The programme starts before the official three days and lasts until after the parades are over, with the distribution of prizes serving as 'excuse' to stretch the celebrations.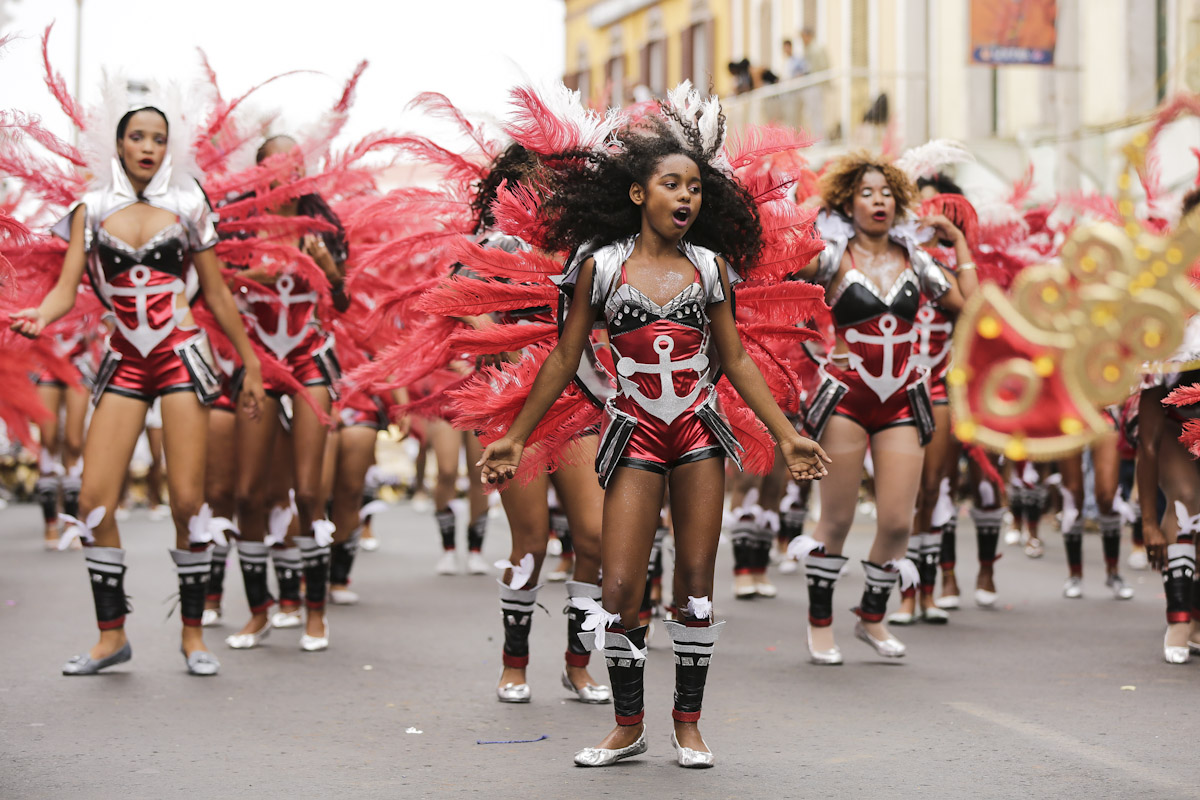 The much-awaited performances happen on Saturday evening, with the parade of the groups Samba Tropical that combines all the ingredients for the success of carnival: samba, silk, feathers and half-naked bodies.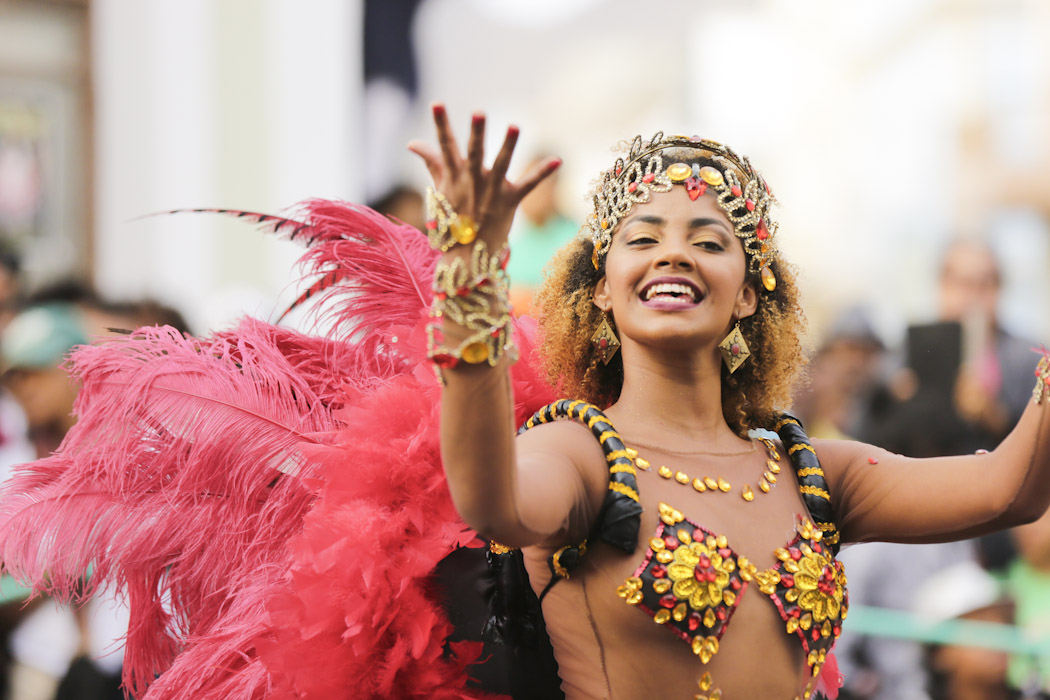 The parade lasts for a couple of hours and passes in the main arteries of Mindelo, such as the historic Rua de Lisboa, where the juries and the VIPs have their seat. There is so much excitement in the public, eager to see what the groups that participate have been rehearsing for the last couple of months. Around one thousand persons promenade for a public that fills the entire town. And they do not disappoint the spectator. There is emotion, music, dancing and a lot of feathers.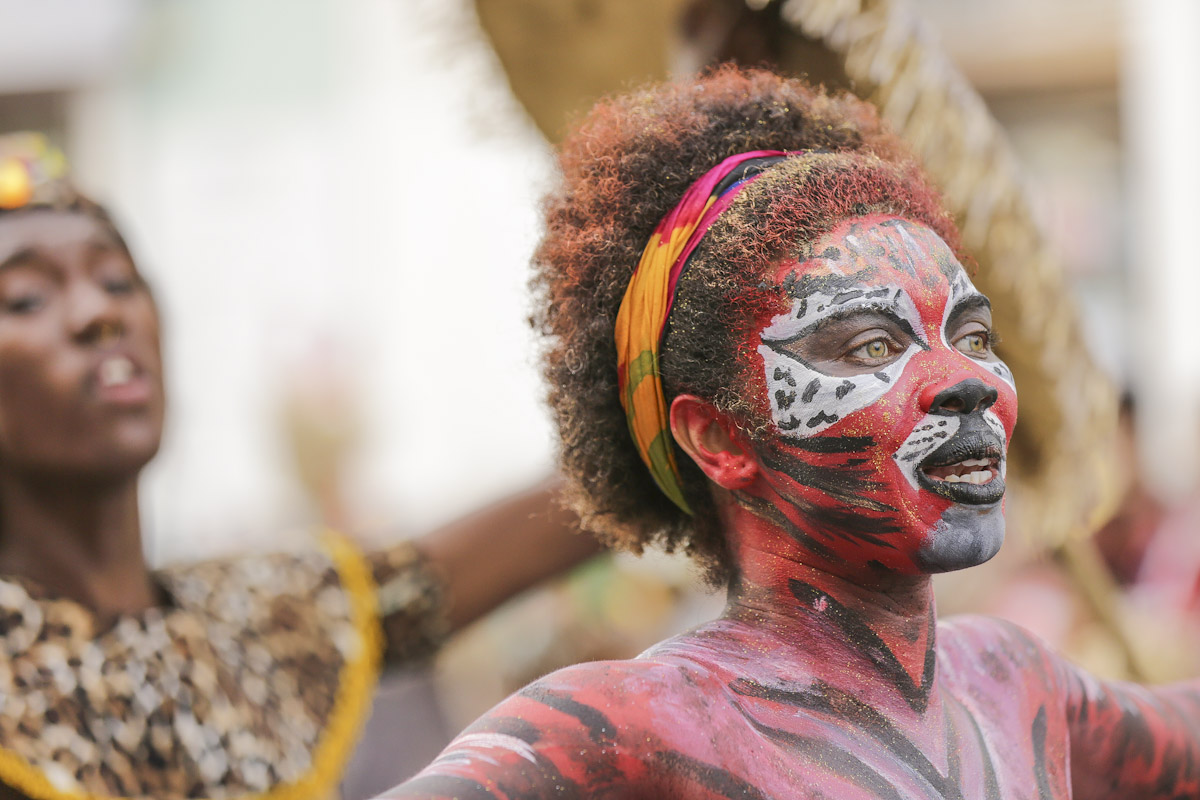 The following day, Sunday, is the big day, when the carnival groups compete to be the best group. The main groups represent different neighbourhoods: Monte Sossego, Vindos do Oriente, Cruzeiros do Norte and Flores de Mindelo.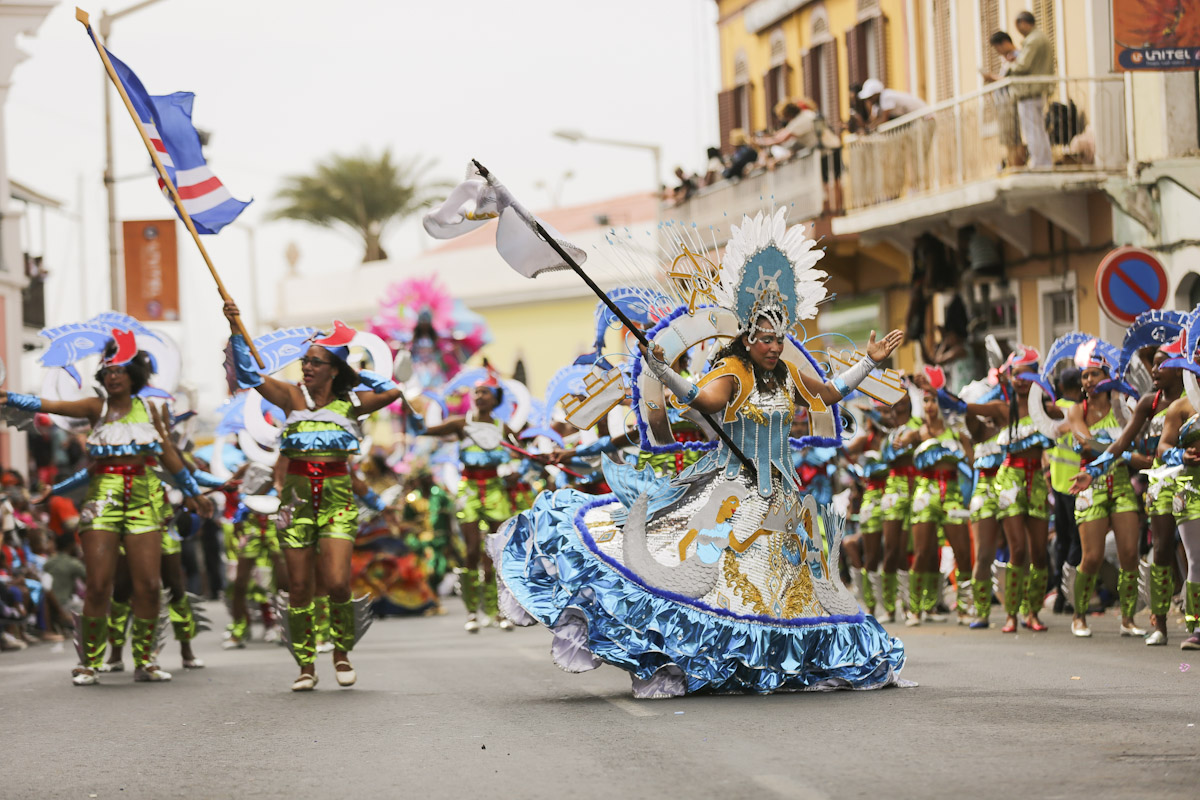 Anyone watching the rich parades will understand that the preparations must have started months before carnival, everyone involved takes the competition very seriously and every participant gives its best.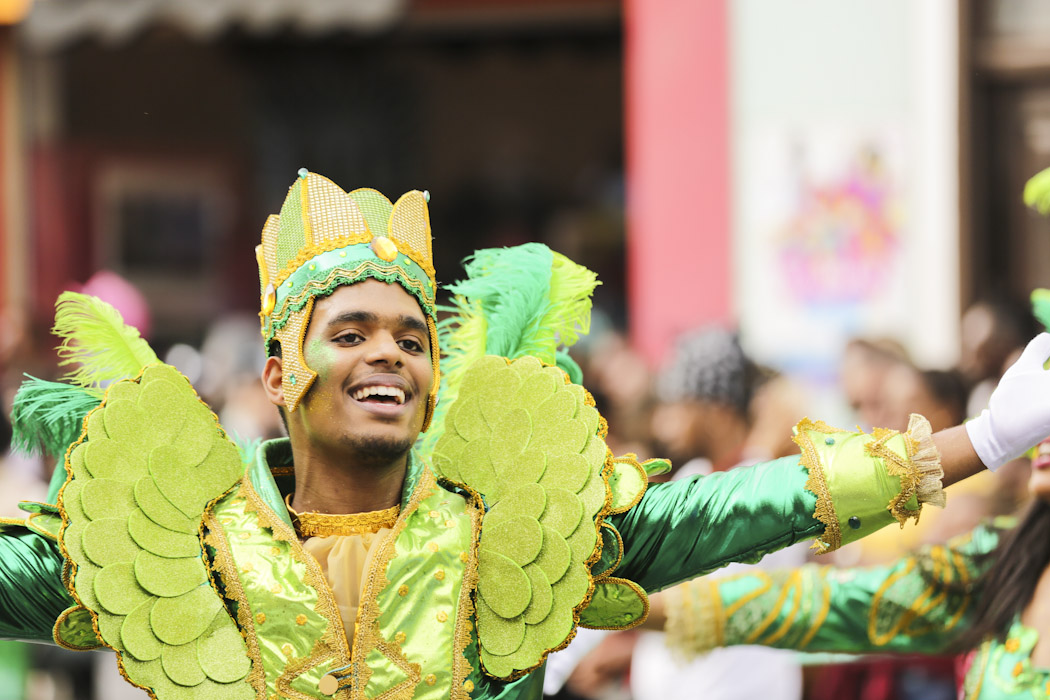 Carnival in São Vicente is indeed an exceptional event. It is one of the Carnivals of the World, and should not be missed. The good news for those that cannot travel to Cape Verde in February is that the Carnival's celebrations are repeated all over again in summer. Did we mention anything about Cape Verdeans loving to stretch any good celebration?
Watch the video from Carnival in São Vicente here.