Have you ever thought about exploring the other side of the world?
We were already travelling around the world for over 4 months, living incredible moments, exploring big cities, meeting great people from all over the world, doing a lot of awesome activities such as hiking, skydiving or even camping… This also meant that we were accumulating jet lags, spending nights in buses and trains, sleeping in tents, missing our homes, our families, our friends, our comfort zone…
Yes! Travelling is great, it might be the best experience anyone has ever had but, seriously, we cannot exclude the fact that travelling can also be a little bit exhausting! Sometimes you need a small break, just to have some time to yourself and enjoy 'doing nothing at all' (or finally get the time to update your travel journal and share some great pictures of your adventures on social networks).
So last January, Martine, who was my travel mate back then, and I decided that it was about time to chill out, have a break… just for a week!
Our destination? Fiji! Yes, that's right. Not Hawaï, not Thaïti, not the Solomon Islands, but Fiji! For one week the Blue Lagoon was our home. We couldn't have chosen a better place to chill out! The aqua blue sea was splendid! Fijians, always with a beautiful flower in the hair, were lovely! We fell in love with their 'BULA' in the mornings, afternoons or evenings… which kind of sounds like 'Buuulaaaaa' and means hello in Fijian.
At the end of the world, we spent the whole days lying on the beach, admiring colourful fish. We even met Nemo and Dory while snorkeling in the 27 degrees water, enjoying the sun on our skins and keeping our toes in the sand. It was about time to let our bodies relax and fill up with vitamin D.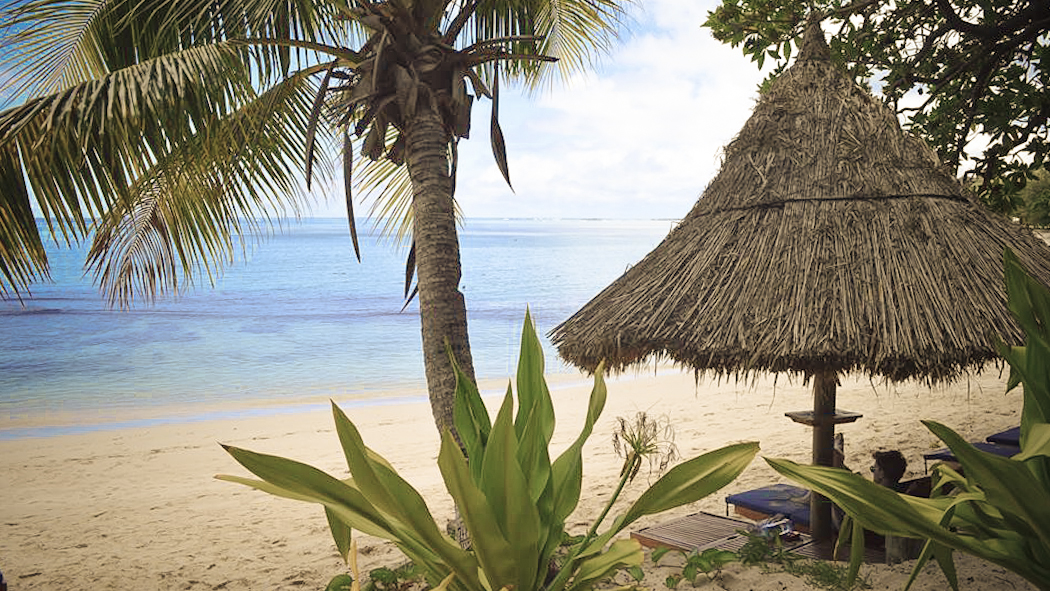 We stayed at the Blue Lagoon Beach Resort. The staff was awesome. It felt like we had a new family on the other side of the planet. They made everything they could to make us feel safe, and to make that tiny little island our home for 7 days.
Every day they had lots of optional activities planned for us from 8 am until 11 pm. Snorkeling tours, diving courses, cooking classes, walks through the village, hikes on the mountains and in the evenings there was the 'Fiji Survivor Contest', the 'Crab Racing' – both hilarious – and the 'Open Air Cinema' on the beach.
We went to the village with a guide. He showed us where kids go to school and we met the locals. At some point, a kid from the village, maybe around 8 years old,  joined us and asked the guide in Fijian language if we wanted to taste some coconut. Yes, of course we wanted! I saw his dad getting some coconut from a palm, cutting it at the top so that we could drink the juice out of it. It was delicious! Best coconut I've ever tasted!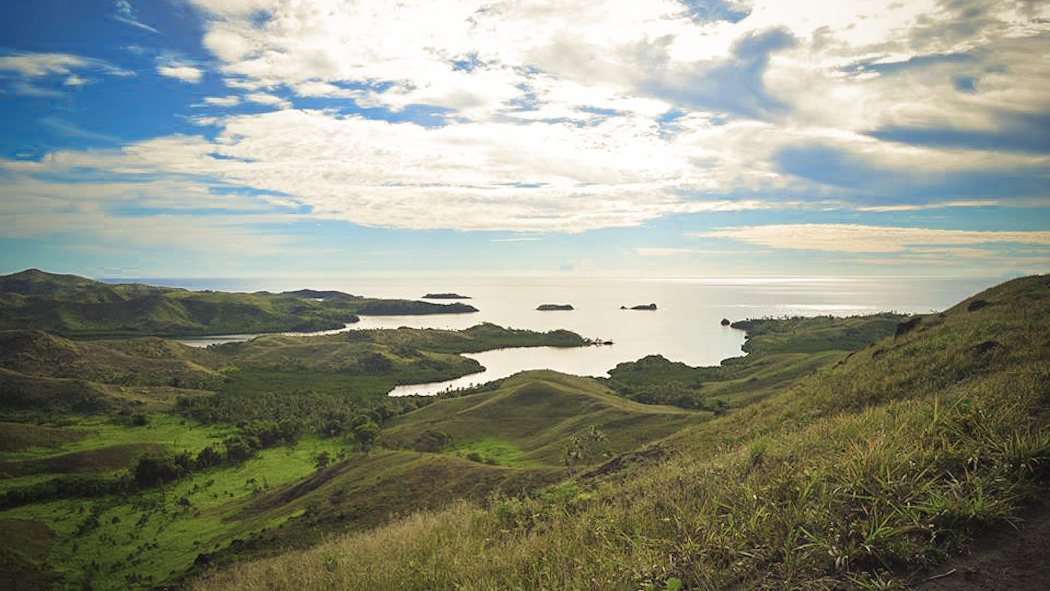 In the evening, we participated in the 'Fiji Survivor Contest'! It was about getting to learn the country and its traditions better. Martine and I joined two Americans, two Australians and two British people. It was very funny because we knew where everybody came from, but they had no clue where we, Luxembourgers, came from. After explaining them what Luxembourg actually was, our team players decided to call our team 'The Luxembourgers' to pay tribute to our tiny country. The Fijian entertainer didn't know how to spell it or pronounce it. He thought that it was a joke and that Luxembourg did not exist. At the end we were the 'Luxemblouglers'… It was time to play. Questions were asked, right answers needed to be chosen between A, B and C. It was a tough game! But we definitely learned a lot about Fiji and its culture and they probably learned a lot about Europe as well… Though, the best of all was that our team 'The Luxembourgers' won!
The 'Crab Racing' was also very funny. I never thought that people could get so excited at looking at crabs walking around…Well, it may be because they weren't 'usual' crabs. It was for a charity purpose: donations were made to help the village and the local school. One crab was worth 3 Fijian dollars. Martine and I had 6 crabs. Thanks to our crab number 17 we were second and we had a cocktail offered by the house. It was a great evening.
The 'Open Air Cinema' on the beach was amazing. Can you imagine yourself watching a movie, eating popcorn, having great cocktails and lying or sitting on the beach at the other side of the world? Well, you shouldn't just imagine it! If travelling is one of your passions, you should go. Explore Fiji! You won't regret it, just get out of your comfort zone! There is a lot to do on these islands. You will be enlightened to discover the Fijian culture and its beautiful landscapes! Just go…
Photos: © Jessica Gaspar