Do you feel like this city has been on your bucket-list for a while now and wonder why you still didn't visit Copenhagen?
If you live in Europe, it is the perfect city for a 2/3 day-trip. Believe me. I fell in love with Copenhagen. It is now officially one of my favourite capitals in Europe. It is charming, lovely and the truth is, you can spend a "hyggelig" time there. (pronounced huu-ge-lii)
Now, you are probably wondering what "hyggelig" means… Right? It is kind of difficult to translate, but it should be close to cozy or coziness. That means, when you are in Denmark, you won't have to worry about not having a cozy or relaxed time. You definitely will have a hyggelig time there. I promise.
Especially because Danes like to stay relaxed, satisfied and have a hyggelig time – 7 days a week, 24 hours a day. So as a tourist, you won't be stressed at all while walking on the streets – even though it is a capital city, believe me, it has nothing to do with Paris, London or Brussels.
Plus, if you are looking for a city that offers great views, nice walking tours, delicious and healthy food, lovely markets and well-organised streets for walkers, bikers and car-drivers and a city where traffic jam does not exist, go ahead! Copenhagen is THAT city!
Now you might think: Well, it sounds nice. But what is there to visit? What is there to see and do in Copenhagen? What can't I miss?
Copenhagen has a lot to offer. My travel buddy, Catherine, and I arrived on an early Wednesday morning around 10 a.m. Since we had to wait until 5 p.m. to meet our airbnb host for check-in, we decided that it would be nice to get a cup of coffee and then head on to a free walking tour. Yes! Copenhagen is great, but it still is a Scandinavian country… which means it is expensive! So we really enjoyed the fact that there were free walking tours. We appreciated the 3-hour-tour during which we visited typical Danish places you read about in the guidebooks, such as Nyhavn, Christianshavn, Amalienborg Palace (from outside), the Carlsberg Museum (from outside)… and ate a delicious traditional Danish hot dog in Nyhavn on the waterfront canal street. At the end of this tour, it is always recommended to tip the guide as much as you think the tour was worth it.
Magnus, our guide was great. He was funny and explained very well and in a sarcastic way some stories about Denmark and its not-so-much-loved neighbour, Sweden. He was hilarious. At some point, he asked everyone where they came from. When Catherine and I told him we were from Luxembourg, his reaction was "Oh from Luxembourg. Well, Luxembourgers are like unicorns… You ear about them, know they exist, but you have never seen one of them." I have been travelling a lot, I have met tons of people who didn't even know what Luxembourg was or where it was located, but this was definitely a first. No other option was left than laugh (a lot)!
1. Visit Nyhavn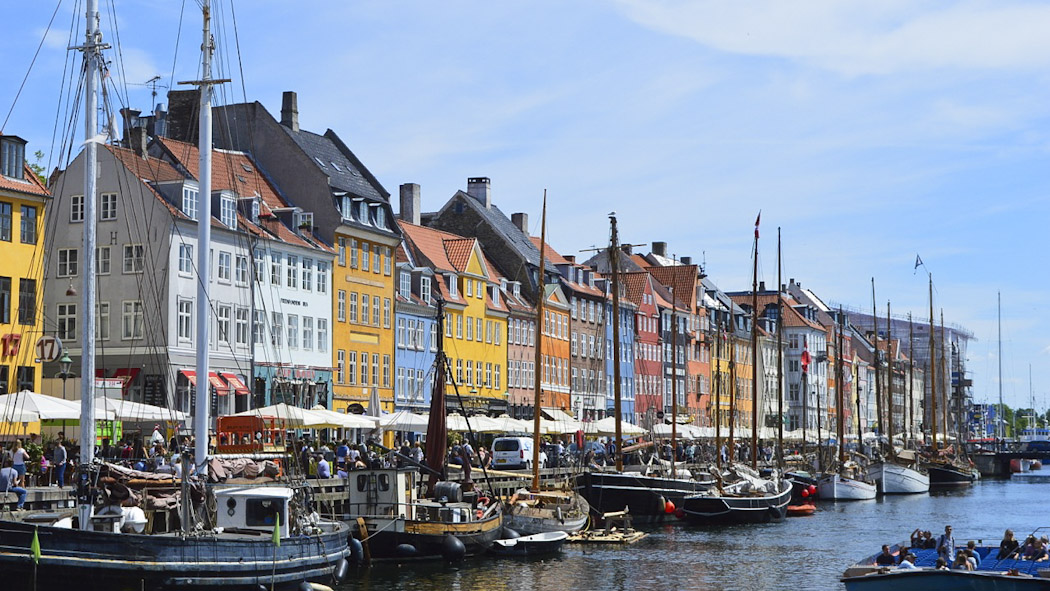 At Nyhavn, enjoy a drink and look at the beautiful coloured houses and the canal.
2. Go to Torvehallerne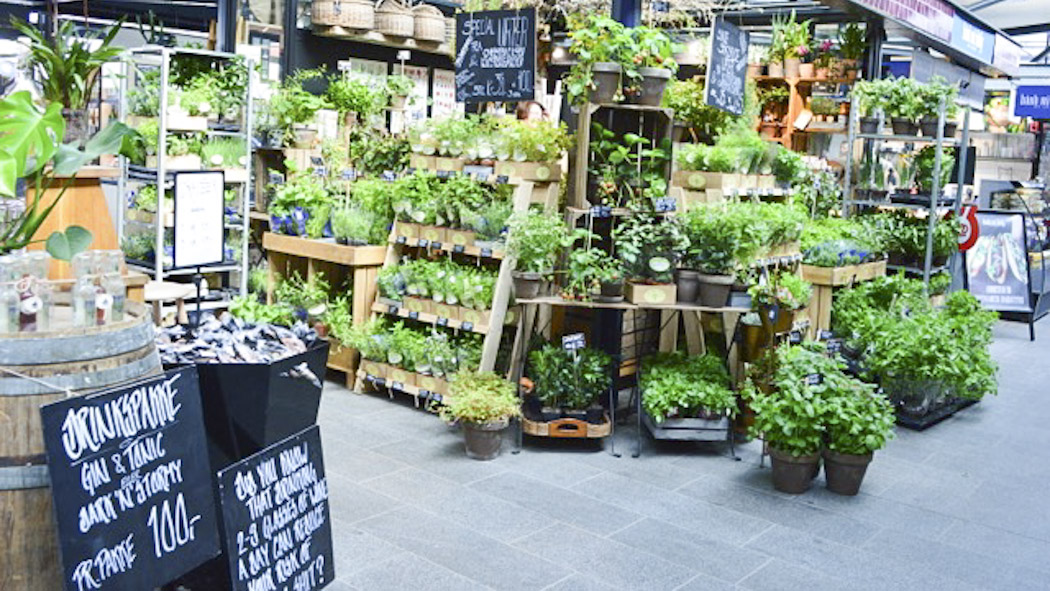 Go to Torvehallerne, a charming little market near the Nørreport Station. Here you will find everything from fresh fish and meat to gourmet chocolate and exotic spices, as well as small stands where you can have a quick bite to eat or take away. Here, you can definitely see the multicultural touch of the city.
3. Go shopping in Strøget
We, of course, we also went shopping. Copenhagen has one of the largest pedestrian shopping streets, centred around Strøget in the heart of the city. There are great places to shop. Just wander around and enter the little shops for more authentic Skandinavian stylish clothes.
4. Go biking like the locals do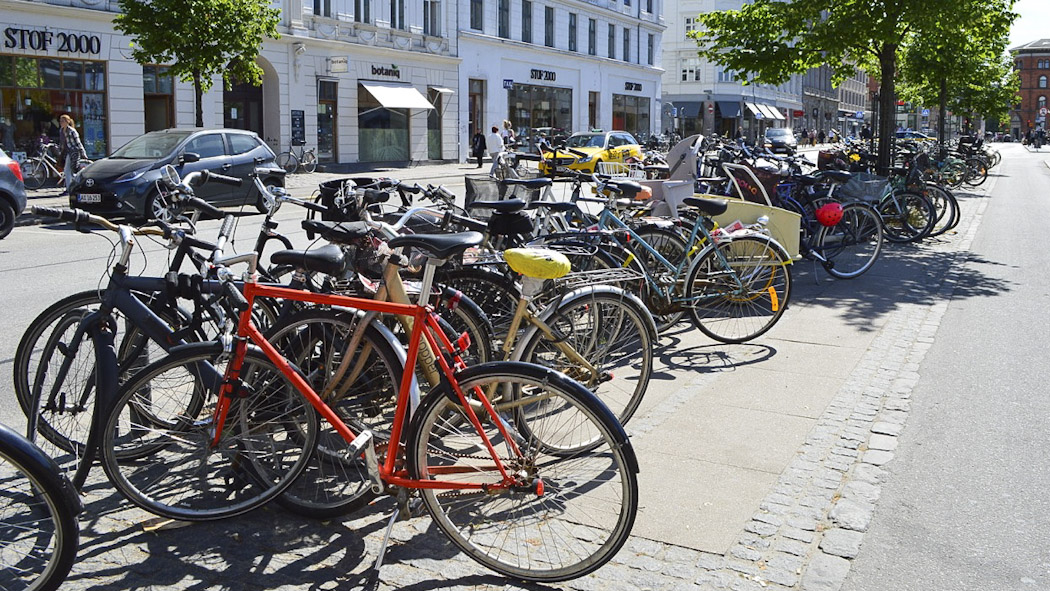 You might as well know that Copenhagen has a bike-culture. Therefore, I recommend that you rent a bike. In Copenhagen everyone bikes. Danes bike to go to work, to school, to shop, to meet friends in the city centre or to bring their kids to the kindergarten… They bike even though it's pouring rain, snowing or the sun is shining. They don't care. It is part of their culture. A simple way of life. And if you want to experience Copenhagen as the locals do, you should definitely explore the city by bike. Plus, the city has a great infrastructure for cyclists, so don't worry. It's very much safe. Just enjoy the ride!
5. Visit the green parks of the city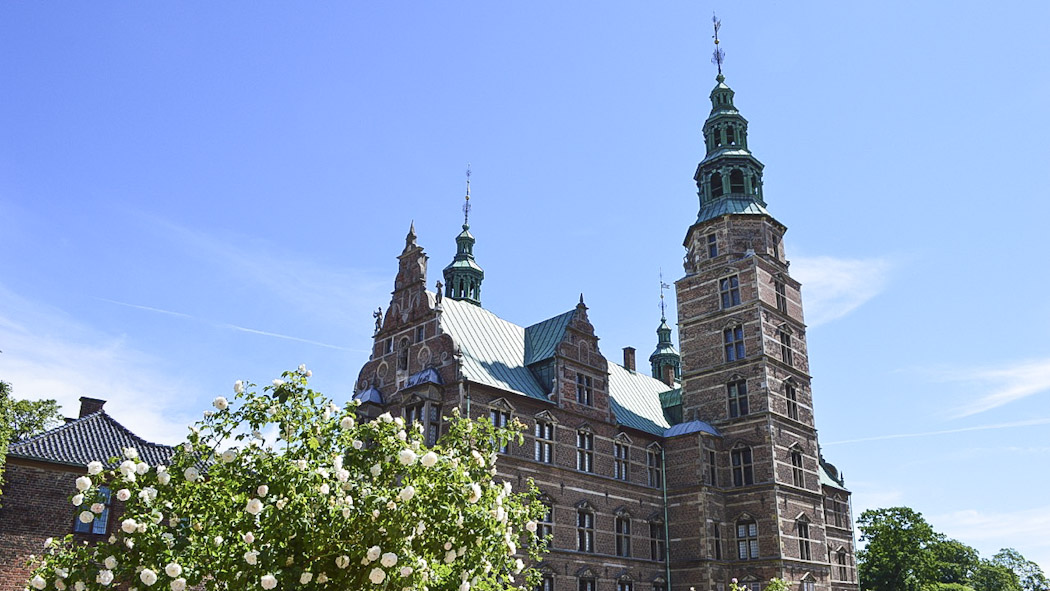 Copenhagen is also one of the greenest cities I know. Go for a walk in the Botanisk Have or Kogens Have, lovely gardens, and visit the Rosenborg Slot (castle, above).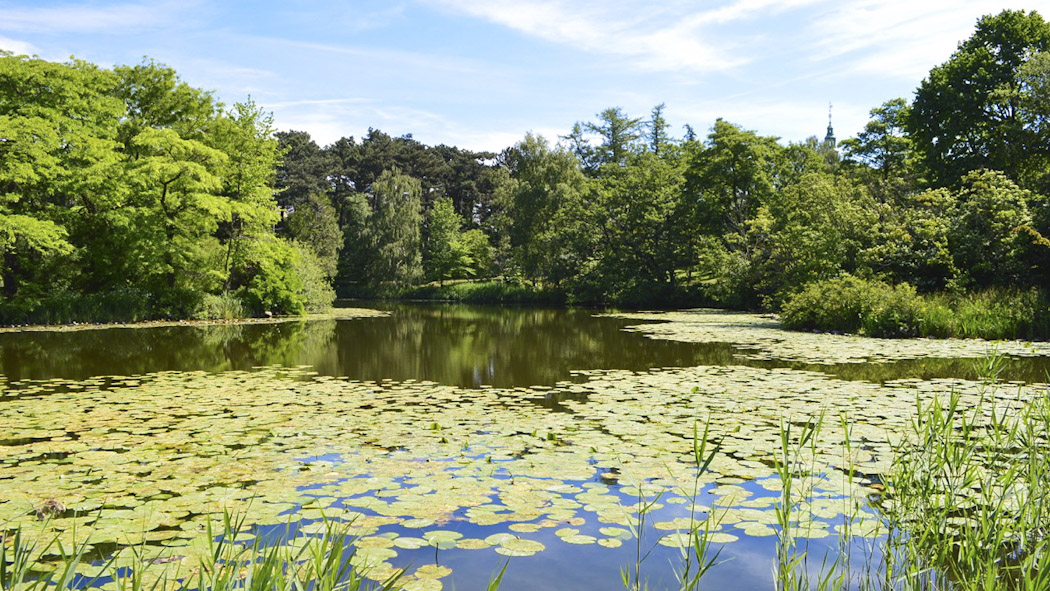 6. Eat at the street food market on 
Papirøen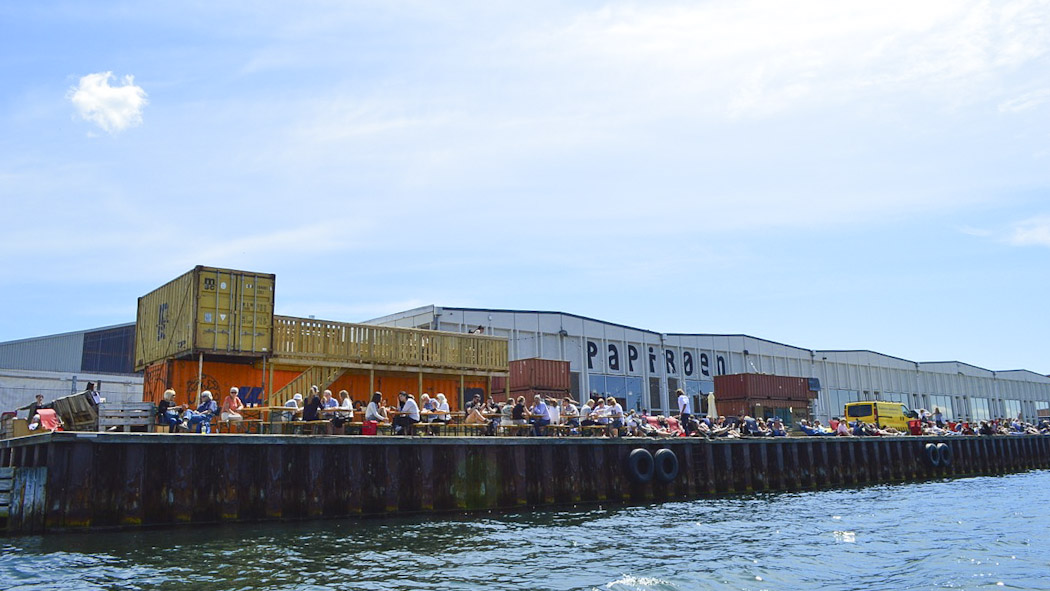 Craving food? There is a place not to miss! Copenhagen Street Food Market on Papirøen! It is a great street food market. Here, you will find delicious street food. Sustainable and specialities from all over the world. Close to the city's waterfront, you can enjoy your food indoors as well outside, when the sun is shining.
7. Visit a brewery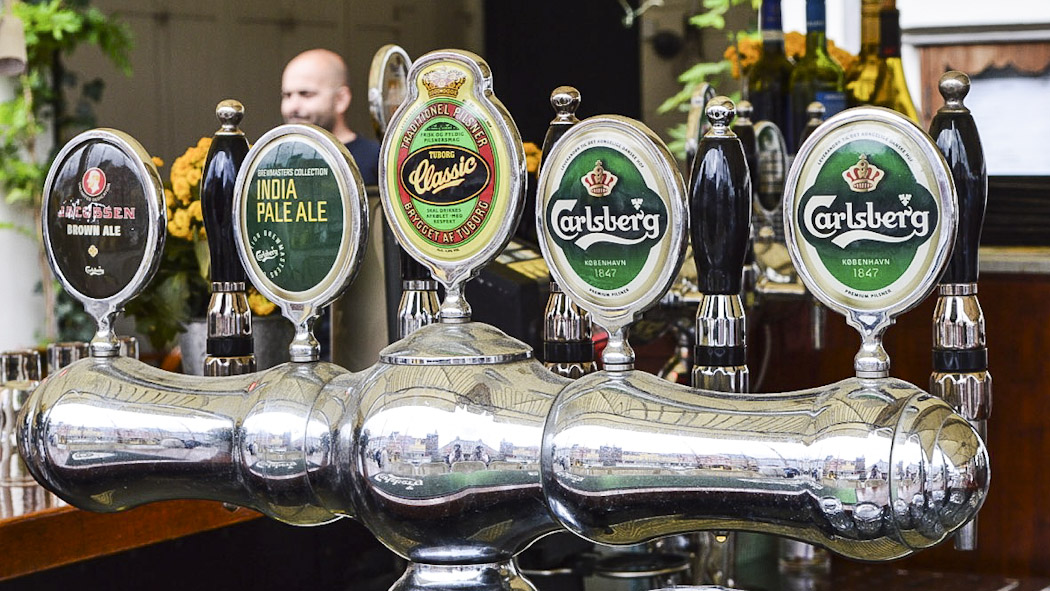 If you like beer, here is an idea. Since Carlsberg is the world-famous Danish beer brand, why not visit the Carlsberg brewery in the city centre?
8. Get off the beaten track at 
Christiania
Do you want to visit an unusual neighbourhood? Go for a free walking tour around Christiania; also known as Freetown Christiania. Wondering what is so special about it? Well, it is a self-proclaimed autonomous neighbourhood in Copenhagen itself. The area is not regulated by the same law as Copenhagen is. Just go, and find out why Christiania is so intriguing.
9. Pay a visit to neighbour Malmö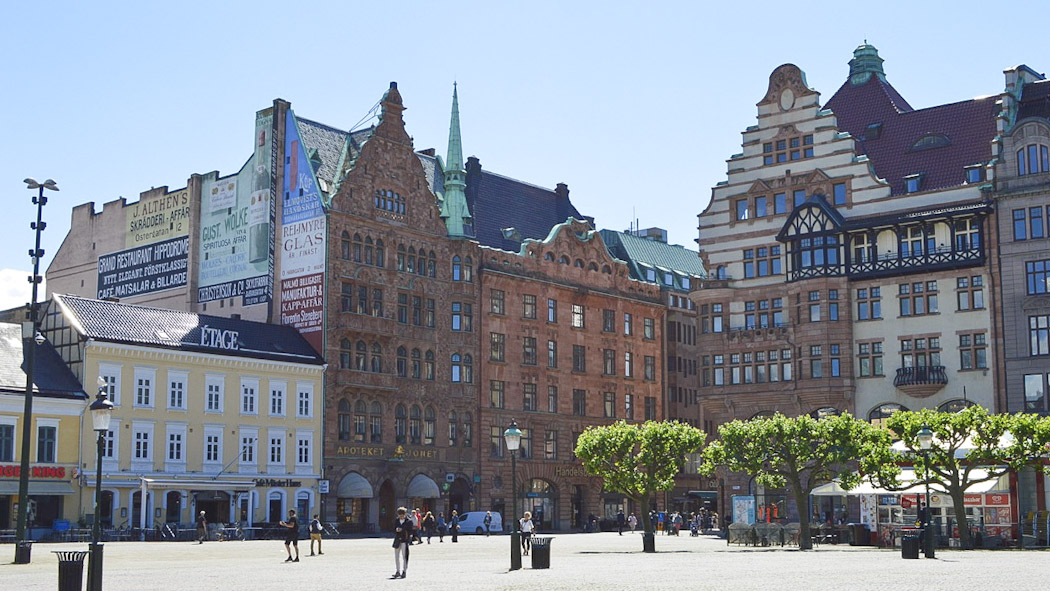 Do you have some time left and don't know what else to do in Copenhagen? Take the train to Malmö in Sweden. A lovely city where you can have brunch, do some shopping and bike (again). It takes only 38 minutes by train from the Copenhagen Central Station. A nice way to finish the 2/3 day trip planned to discover Copenhagen and its surroundings.
Of course, there is much more to see!
My personal advice? Just go with the flow. Just wander around the city without really knowing what the destination will be and you will definitely spend a "hyggelig" time in Copenhagen.
Enjoy Copenhagen!
Hi hi ! (bye bye)
Photos © Jessica Gaspar