Portugal is, to my mind, much more than a series of picturesque places that one does not resist to share. When I return to the country that harboured my childhood, I am afflicted by a variety of feelings. I contemplate and feel landscapes, fragrances, colours, sounds and tastes differently, with a mixture of joy and cosiness but also sadness. I am invaded by the so called Saudade, a feeling which remains intrinsic to the Lusitanian soul. Here, I perceive the elements in a sensorial, emotional and aesthetic way and this is what I try to evoke through photography. I always return to the same places, as if they were old friends. I need to see them grow, see how they change, how they develop or stagnate. Mainly I need to reassure myself that they still exist.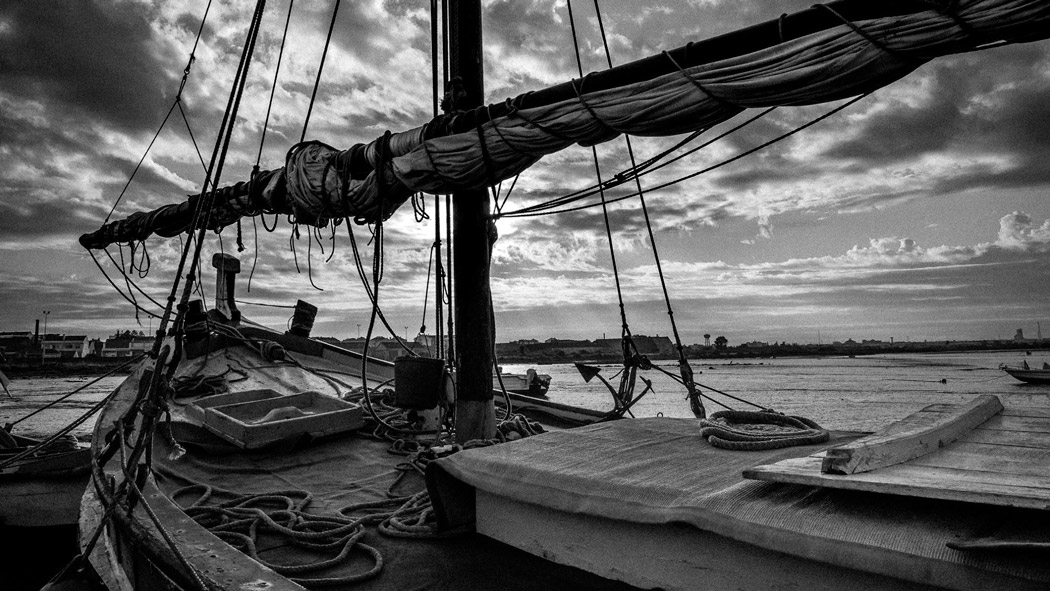 Not far from my parents' home, in a small town by the southern bank of Lisbon, there are many riparian places, beaches, harbours, river piers. Characterised by typical boats, they remain authentic places with a unique atmosphere and have not been disgraced by mass tourism.
I am mostly interested in the culture inherent to the people who have always lived in the hamlets along the banks of the river. They have developed their own customs and arts and their own boat industry along the centuries. Here we find vessels of all types and sizes: feluccas, frigates, "catraios", canoes, "varinos", boats, galleons which have been used for all kinds of purposes, connecting the banks for transporting people and goods, for fishing and leisure.
The development of infrastructure, which saw the construction of two bridges and the multiplication of means of transport, has also seen these boats become redundant at least from an economic point of view. There used to be many shipyards around the estuary, today only a few survive. The preservation of the Tagus' typical boats – a cultural and craft heritage – depends on the efforts of some municipalities and naval associations.
You can still admire these admirably decorated boats in places such as Moita, Sarilhos Pequenos, Gaio-Rosario, Montijo, Alhos Vedros, Alcochete. They are still there to testify how the population at the riverside lived and worked in bygone days.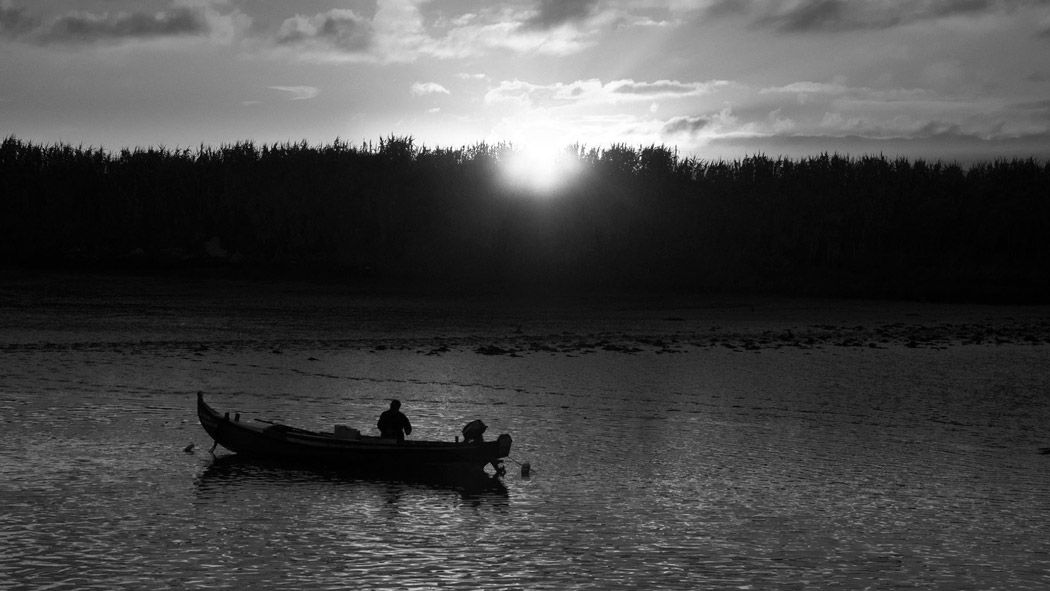 These boats are beautiful, they will make you dream. They seem to be living in perfect harmony with this natural reserve characterized by an extraordinary biodiversity.
I like to observe these boats; they are the key element within the picture. I like their elegance and beauty. They remind me of past times when going to the river or to the sea by boat was something so natural as to ride a bicycle. Sometimes they seem to be wrapped in an infinite sadness, alone and abandoned on the beaches or shipyards. In particular, those who are now old and tired, left to be caressed by the river breeze only. They talk to me about the trips they would like to do, about the horizons they would like to glimpse, about friends and strangers they would like to shield.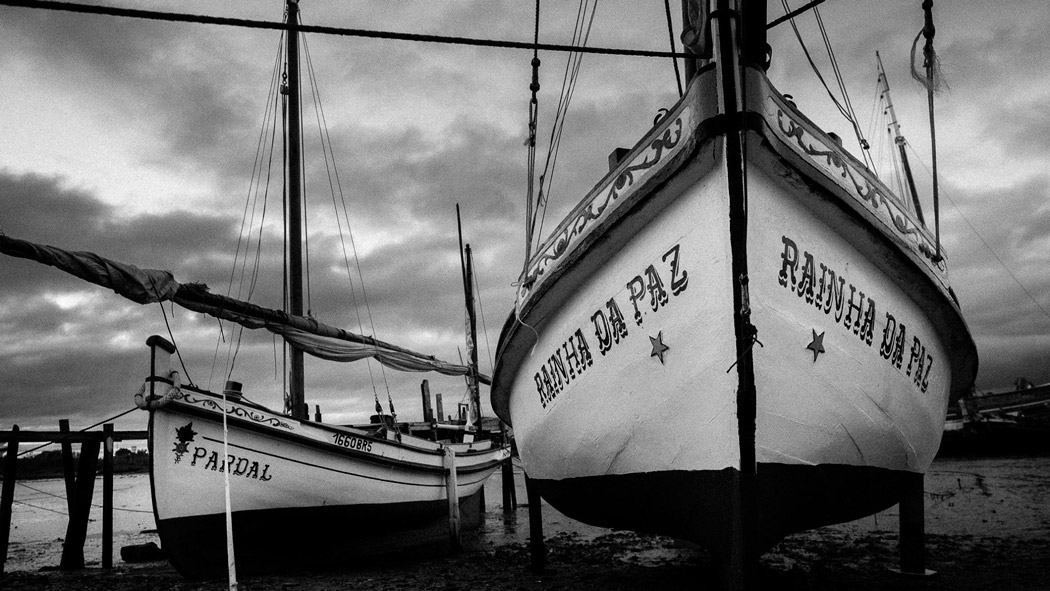 This is why I always need to go back to these places and photograph these boats. They belong to me and I belong to them.
Photos: © Paulo Lobo
Curious about Portugal now? Get inspired by this beautiful country and the Portuguese people and order diariesof Portugal now and have it delivered home with free shipping.