Years ago some good friends of ours, who are also experienced foragers, introduced us to the wonderful world of wild garlic. They prepared a delicious dish with it, told us that the plant was wild, but – as any good forager – did not reveal their source and alerted us to the risks of mistaking a highly toxic plant for wild garlic.
Although we were very interested in wild garlic, we never dared to go all by ourselves into the forest and try to pick wild garlic on our own. But the other day, as we were driving in the northern part of Luxembourg, we saw someone in the forest, equipped with a basket and a knife. As it was way past the mushrooms season, we thought he was possibly collecting something else, so we stopped the car and approached him.
There were so many plants in the forest that the woodland floor was covered in green. 'Is this wild garlic?' – we asked him. He nodded and encouraged us to approach. 'Yes, it is. Get a bag and pick them, but don't spread the word!' That's exactly what we did!
Wild garlic is also known as bear's garlic, ramsons, or forest leek. It is an edible wild plant that is native to Europe. It grows naturally in woods and forests. It is easily recognised because of its pungent smell of garlic and very popular especially because of this feature, being a mellower alternative to garlic.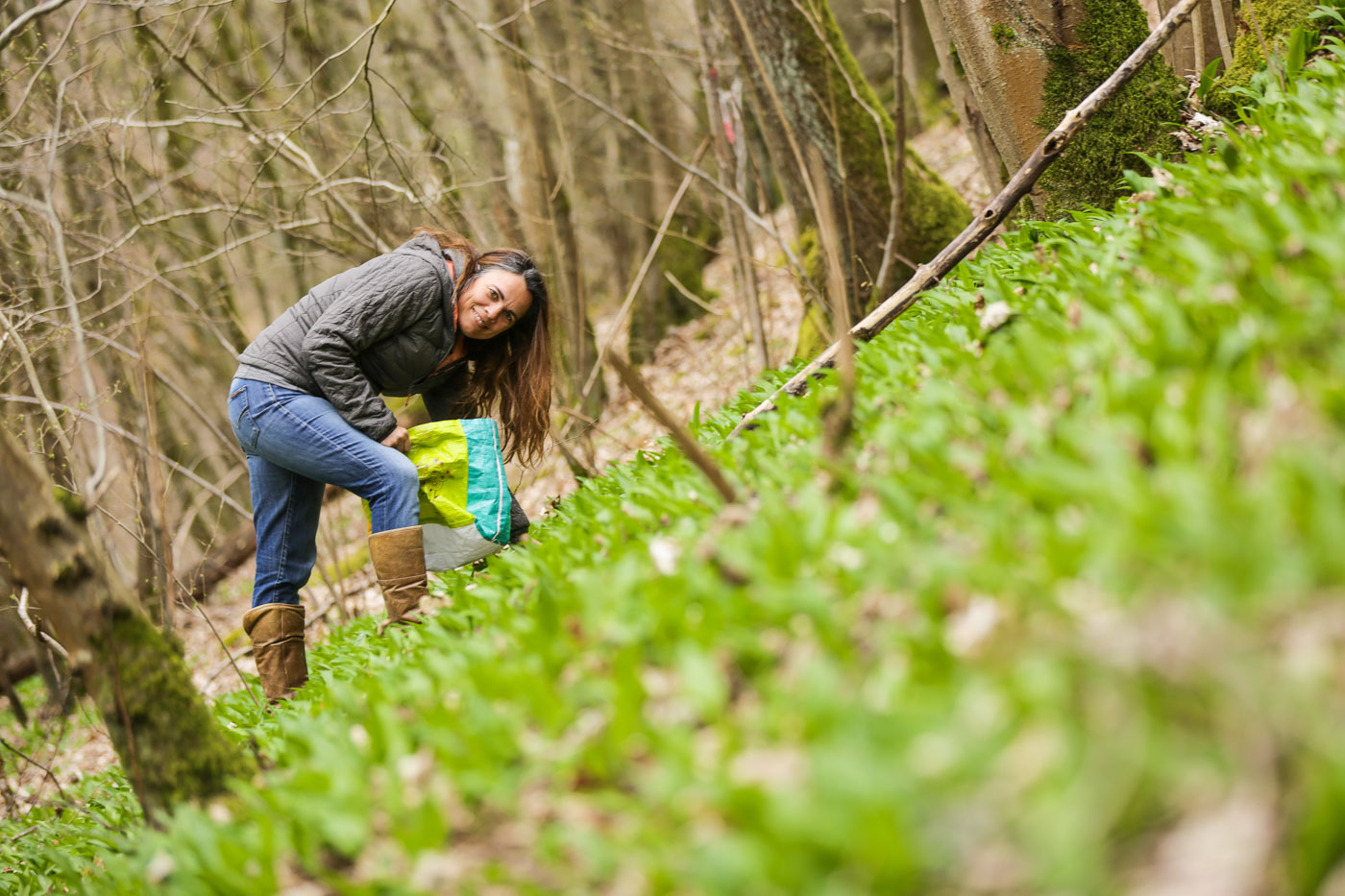 Wild garlic grows in springtime, but its season is quite short, a mere couple of weeks, therefore, you should be attentive to the first signs of spring to head to the woods, especially the ones next to creeks, which are damper. Wild garlic likes the moist and therefore it is usually found where there is a nearby water source.
Not to be mixed with the highly poisonous Lily-of-the-Valley
When foraging wild garlic, it is important not to mix it with the lily-of-the-valley, a plant whose leaves are very similar to the ones from the wild garlic, but which, unfortunately, are deadly. In order not to mix the two, it is important to be attentive to the following:
Wild garlic:
has a pungent smell of garlic (to make sure, rub the leaves in your fingers, if they smell of garlic, there is no mistake this is wild garlic).
grows as a bunch of stems, with one leaf per stem
has got a bulb
has a white flower that looks like a ball made of small flowers, each with six petals in the shape of a star.
the underside of the leaf is matt
Lily-of-the-valley
has a sweet smell of flowers
has two or three leaves growing from the same stem
has got roots
has a stem with several little white flowers that look like bells
the underside of the leaf shines
Where to forage wild garlic in Luxembourg?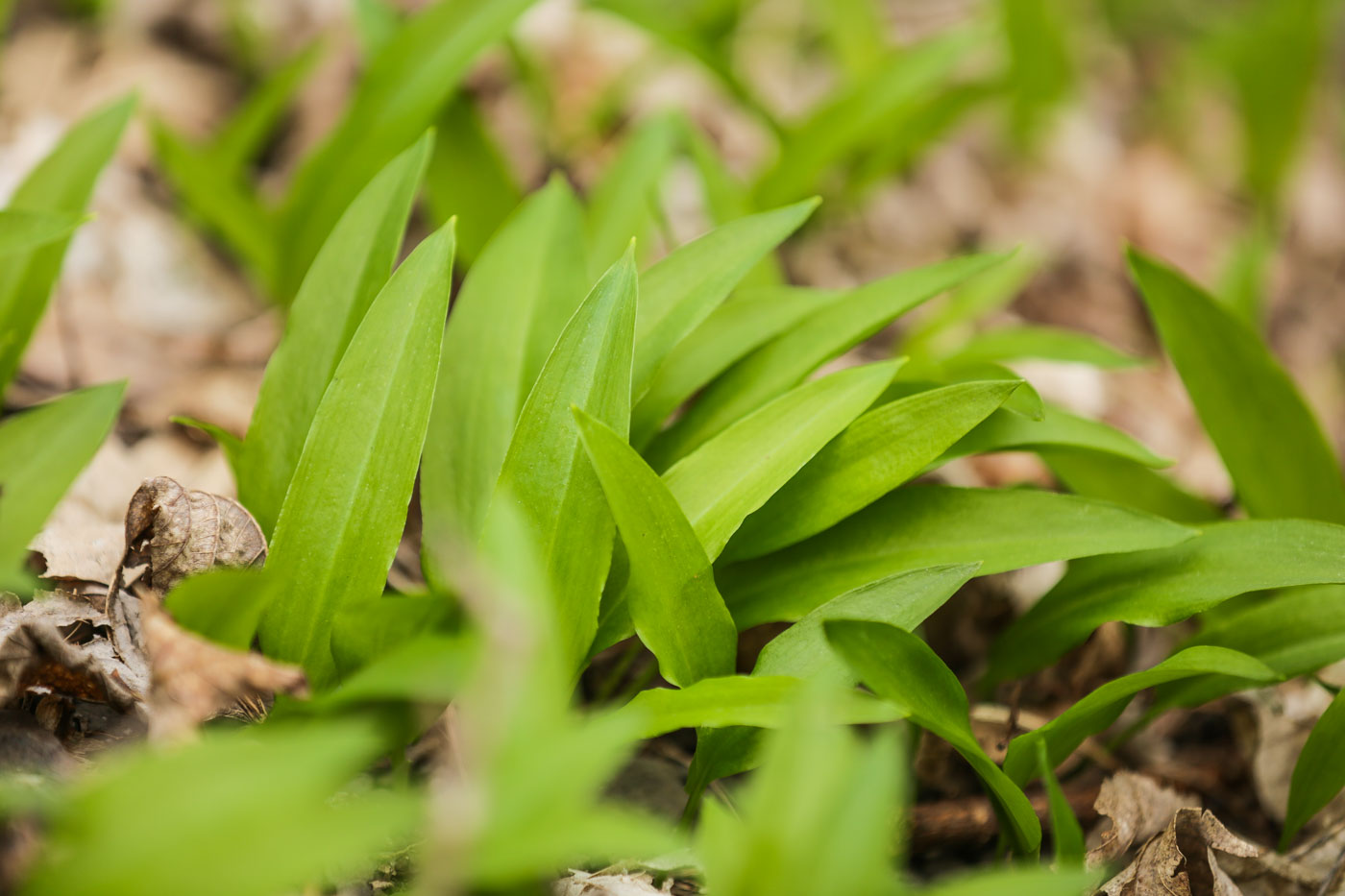 This is quite a popular plant in Luxembourg because the wild garlic likes damp ground. Our forests, especially the ones near creeks and rivers, offer the perfect conditions for the plant to grow. There are several places where to find them, some of them not even far from principal roads. We found a place near Wiltz, where the forest was scattered with wild garlic, which was a surprise as much as a beautiful sight.
If you would like to find wild garlic, there are some applications that have some popular locations where to find this plant. We have checked on PlantNet and found that the place where we picked our wild garlic was already identified there.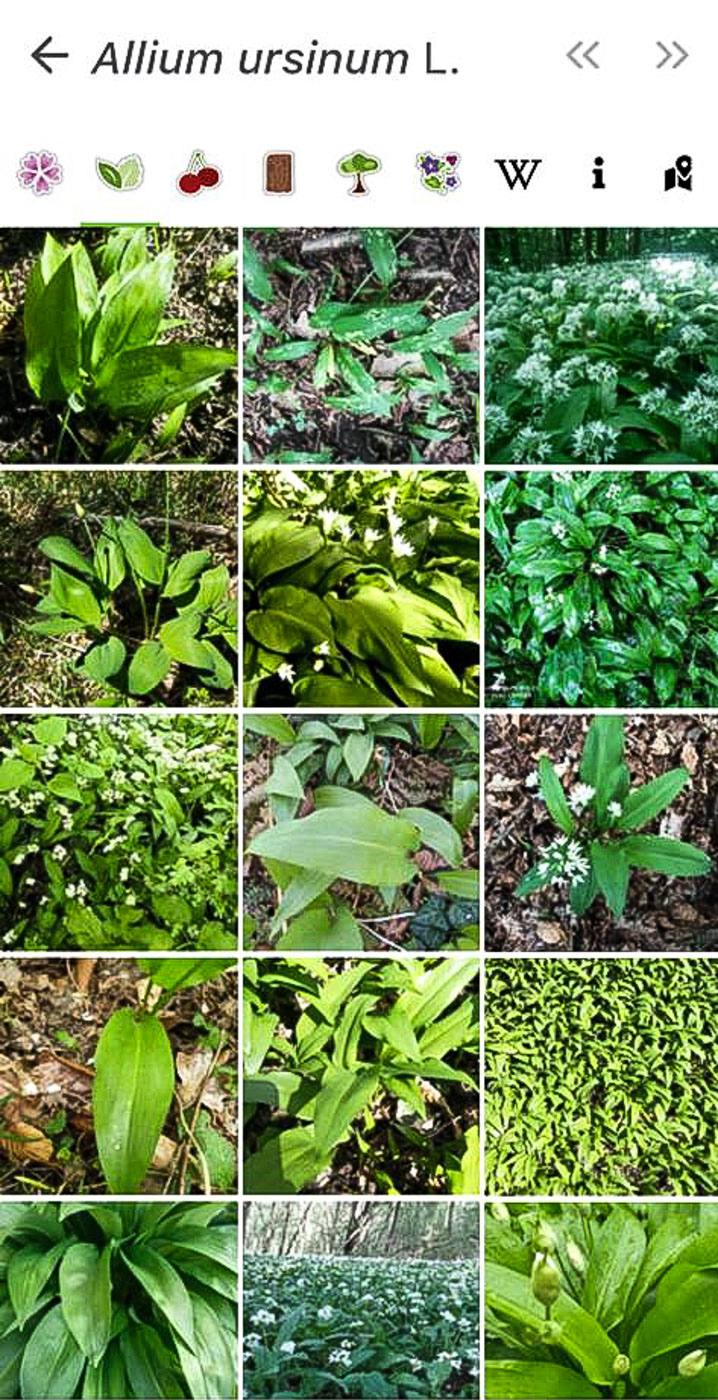 What are its health benefits?
Wild garlic, similar to regular garlic, helps reduce the risk of strokes by reducing blood pressure. It is also a natural antibiotic and antiseptic.
How to cook it?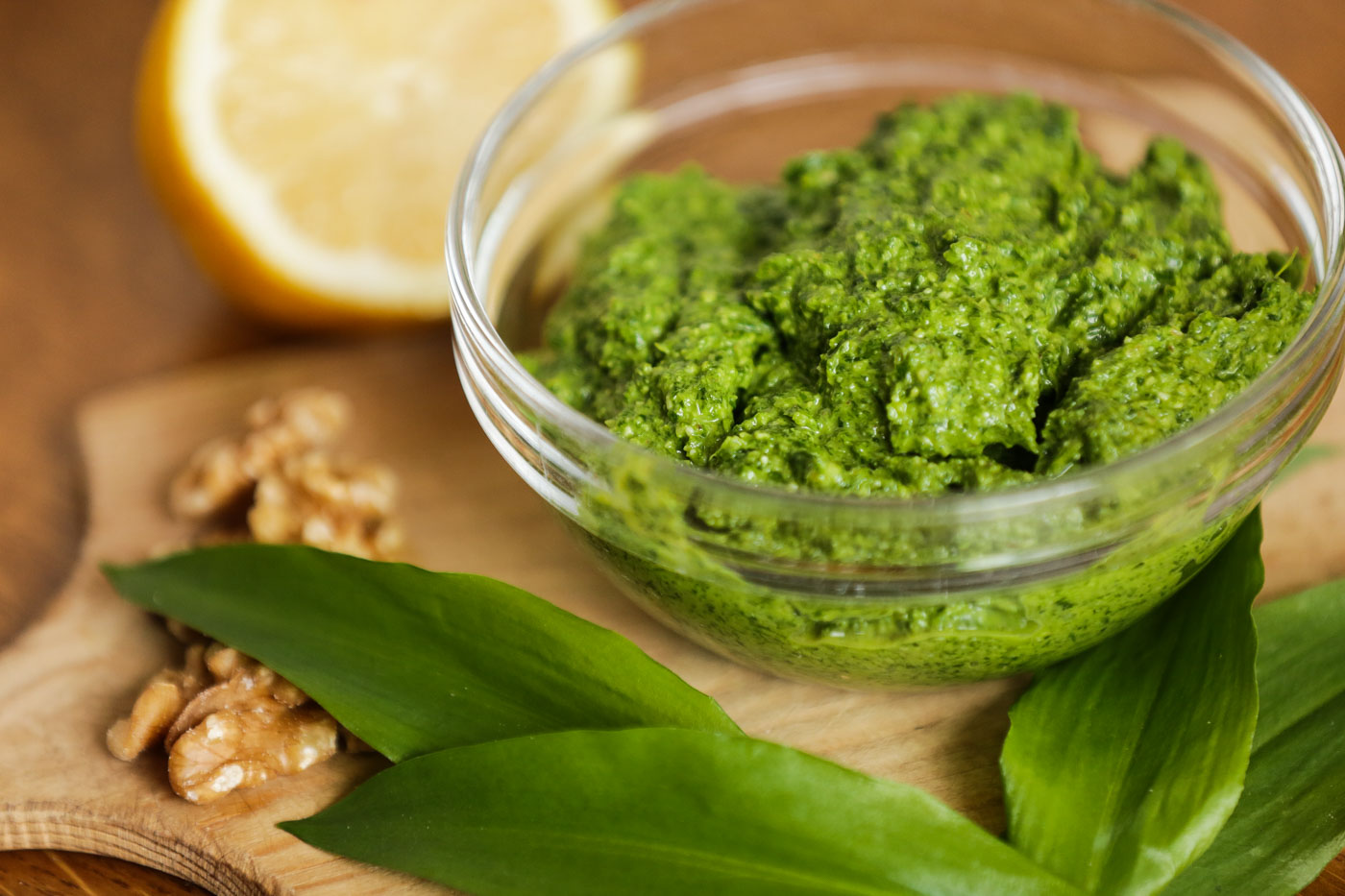 Both the leaves and the flowers of wild garlic are edible, cooked or eaten raw, and there is no shortage of recipes online. We found a lot of inspiration on Anne's Kitchen, a website with many recipes that we love, several of them typical Luxembourgish, yummy! We tried Anne's wild garlic pesto and wild garlic kachkéis and can't wait to try her recipes for scones with wild garlic…
Forage with responsibility
Make sure you only forage plants that you can identify without a doubt. If you are unsure about a plant, it is preferable not to forage it and definitely not eat it!

Make sure you leave enough for wildlife. Many animals depend on these same plants that you like so dearly for their diet. If you and other foragers pick too much, they will not have enough food to keep a healthy and sufficient diet.

Don't over forage in order to make sure that you are not making permanent damage to the species. If you pick too much, especially when collecting roots and bulbs, you might be endangering the following years' forage.

Forage, but do it in a responsible way!