Most of the diariesof issue about Morocco was prepared while being on the road. We did not need much, and very often didn't even have a proper desk to work on, but we compensated that by finding outdoor working spaces. Here is a small synopsis of the different offices we used when working in Morocco: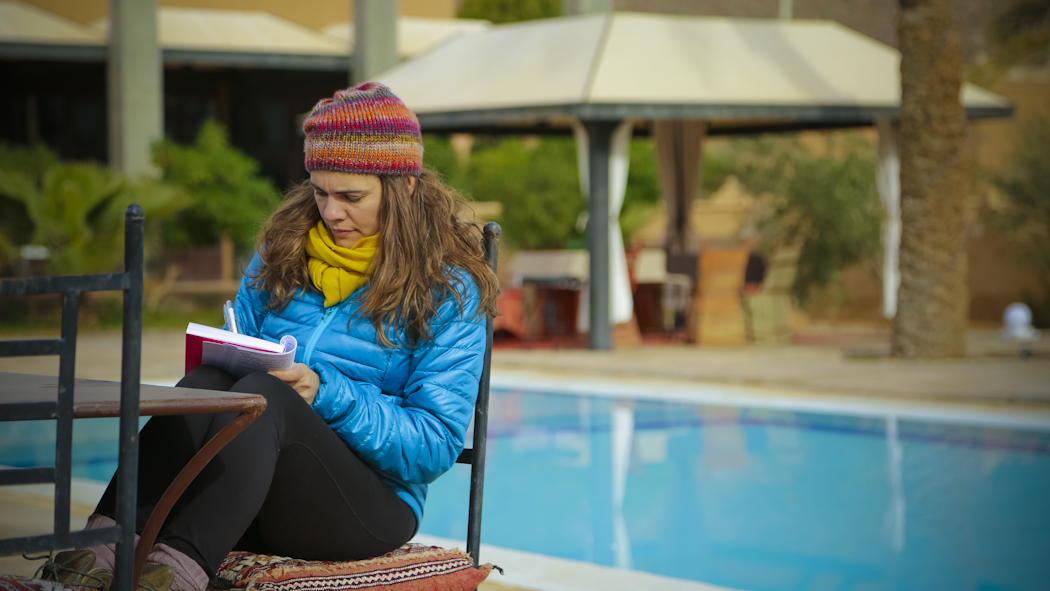 Writing about our Moroccan experience in the comfort of a hotel in Foum Zguid. Sometimes we offer ourselves some more comfort. A nice hotel is especially rewarding after a tiring, freezing ride…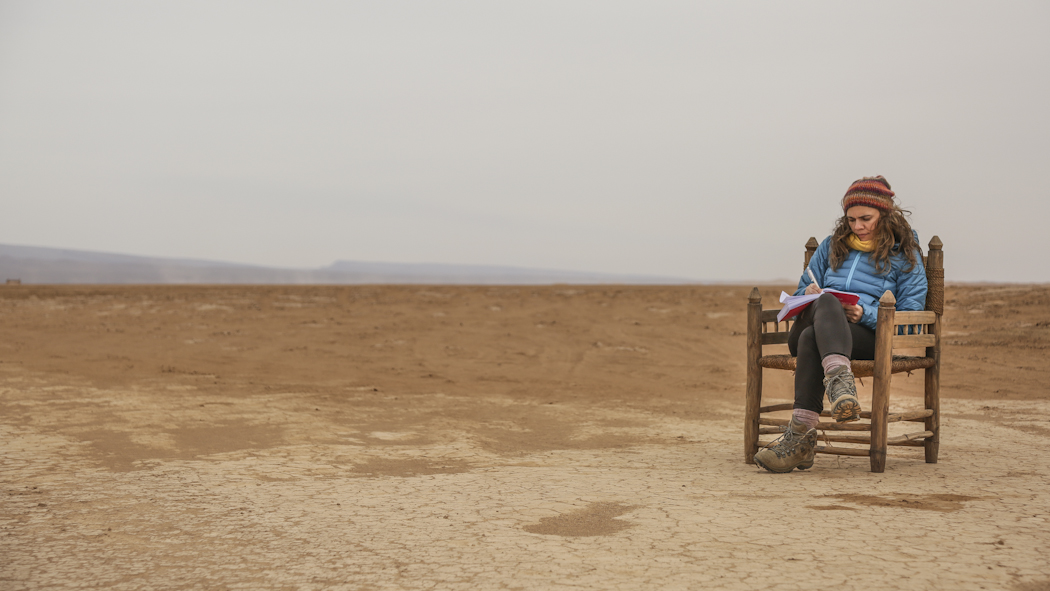 Another moment of updating the journal with the adventures experienced in the cold desert. Here on the way to Erg Chigaga we stopped for yet another warming mint tea in a very quiet… restaurant.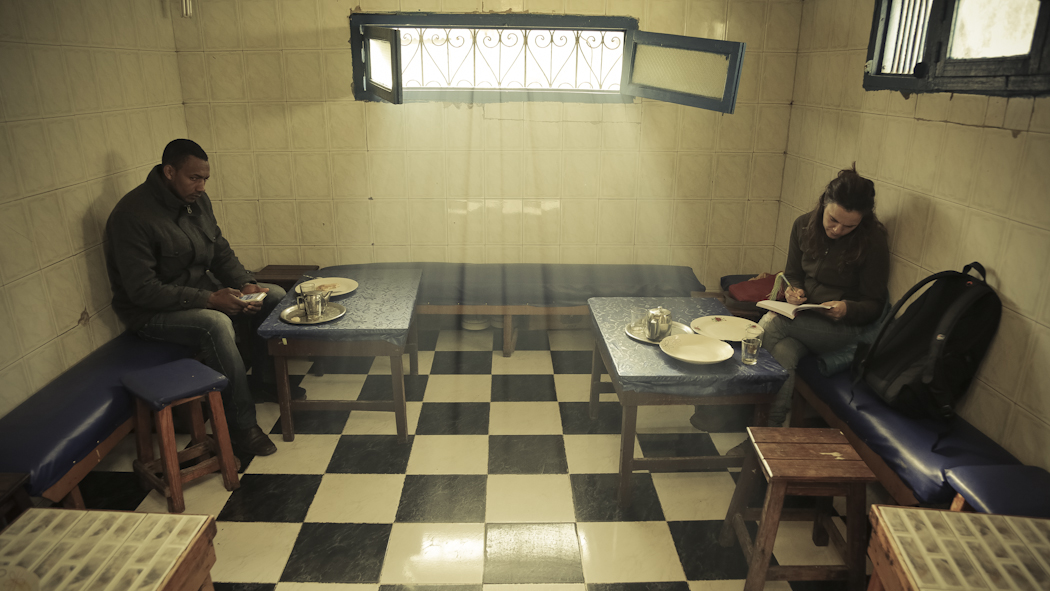 This simple place in Essaouira provided us one of the most delicious breakfasts. It was early morning and the sun light was breaking into the room through a tiny window close to the ceiling. I say beauty is not a synonym for cosiness.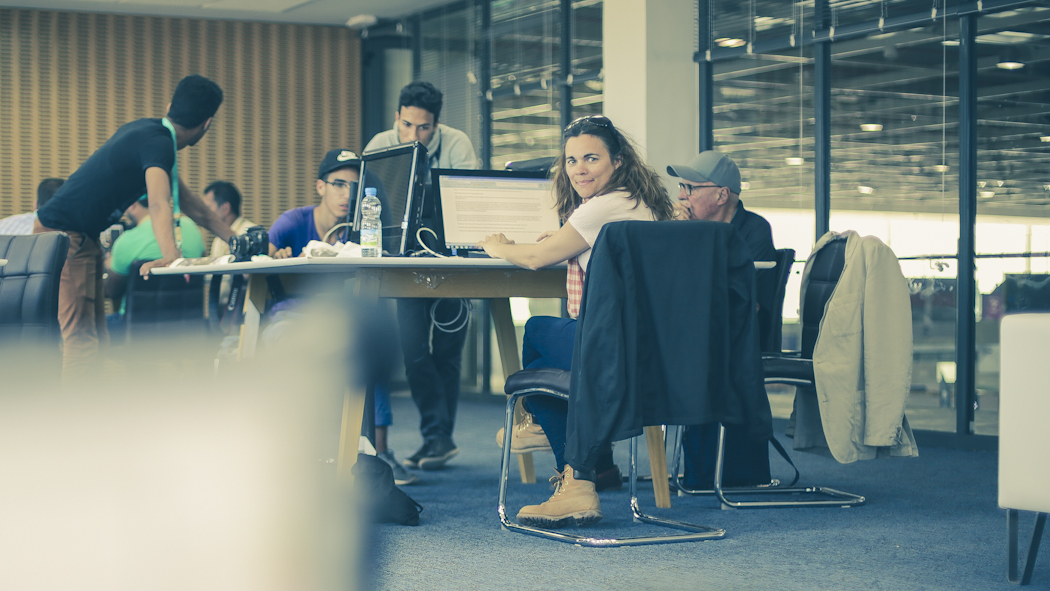 Working in the press room at the Horse Festival in El-Jadida and trying to figure out how is a day in the life of a journalist. I expected this to be some kind of VIP lounge, but that was not the case… no free food or drinks! Just Internet for work really! But excellent premises!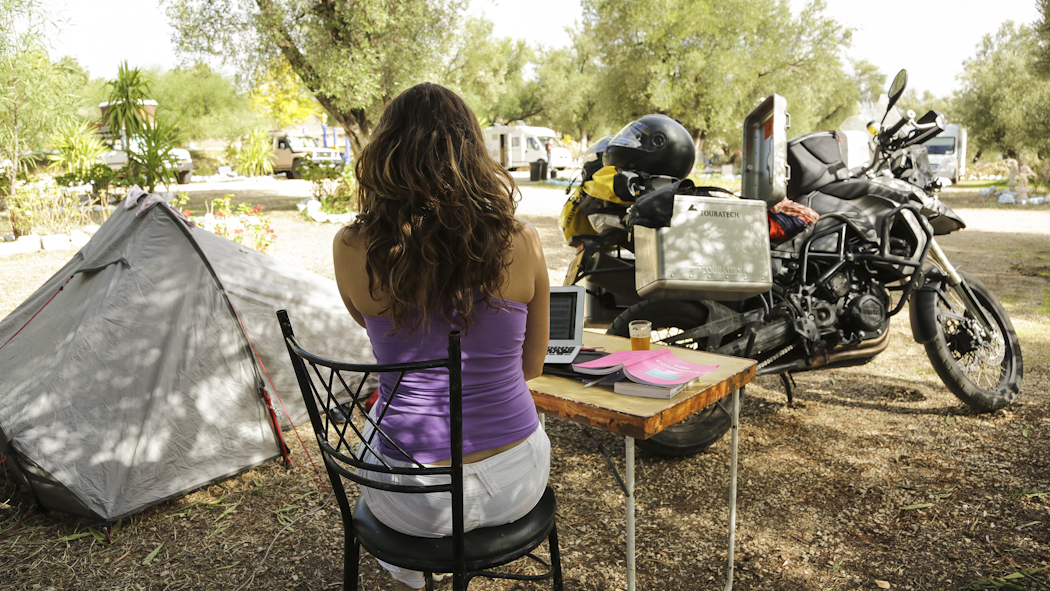 When the hosts in this camping site near Volubilis realised that we were working, they brought us a table and chair together with their good morning mint tea! Moroccans surely know how to host!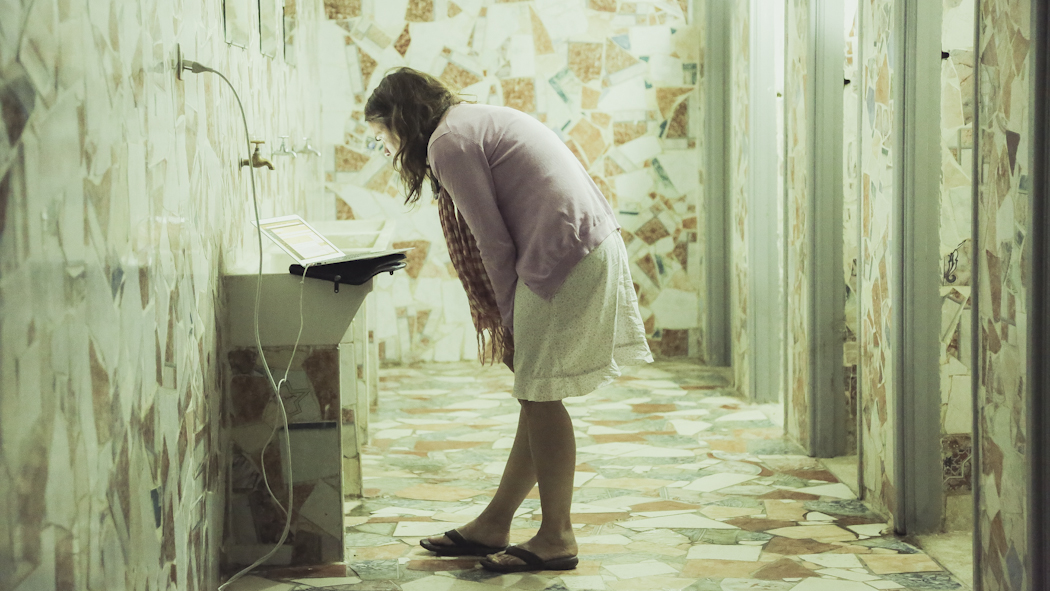 Some camping sites were quite basic and without electricity near the tents. I had to take the computer to the toilets in order to charge it and check e-mails. I can guarantee that the smell was not as inviting as the marble walls look like on the photo!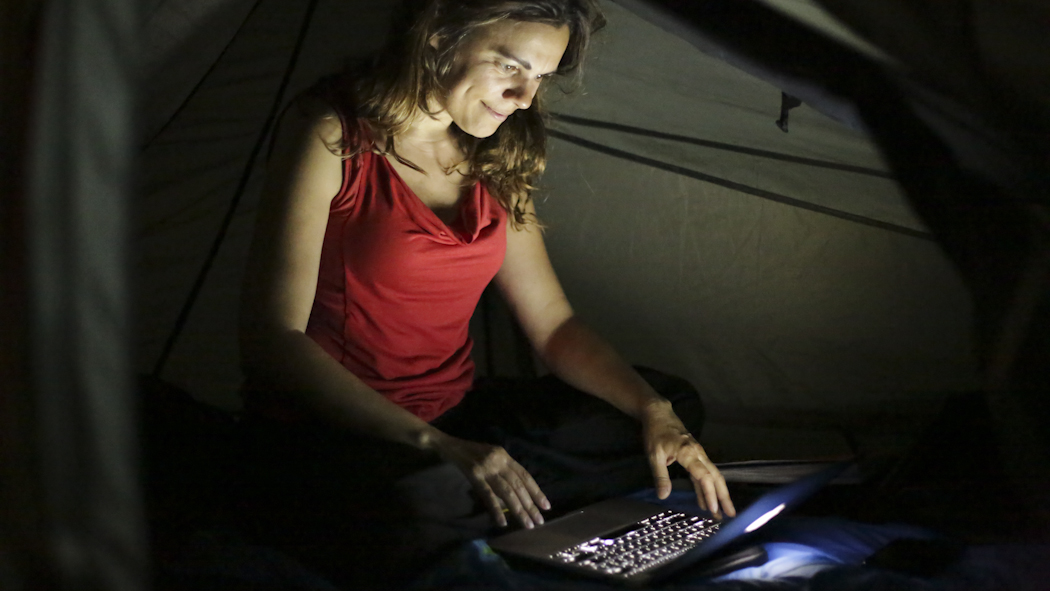 And when ones needs to work late, good to be able to trust the comfort of a good tent!! Light, waterproof, small, resistant and snug. Who needs a 5 star hotel when we have a tent with a window to millions of stars? 🙂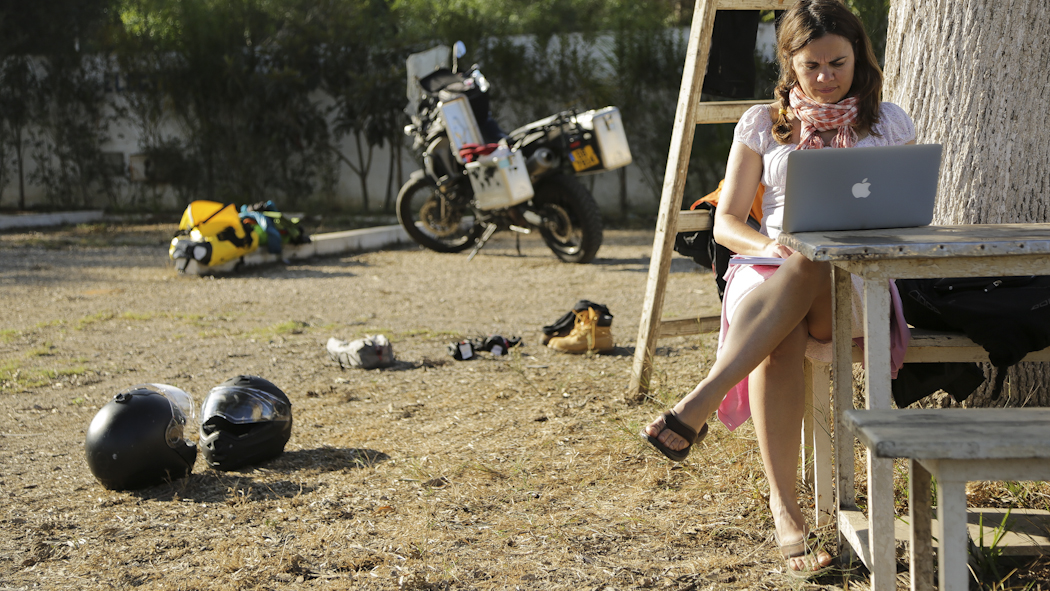 Another day of work, another camping day. Setting up and down camp is done very quickly when no neighbours around to chat. Our Touratech side boxes are very practical to fill, which gives us more time to work on the magazine!…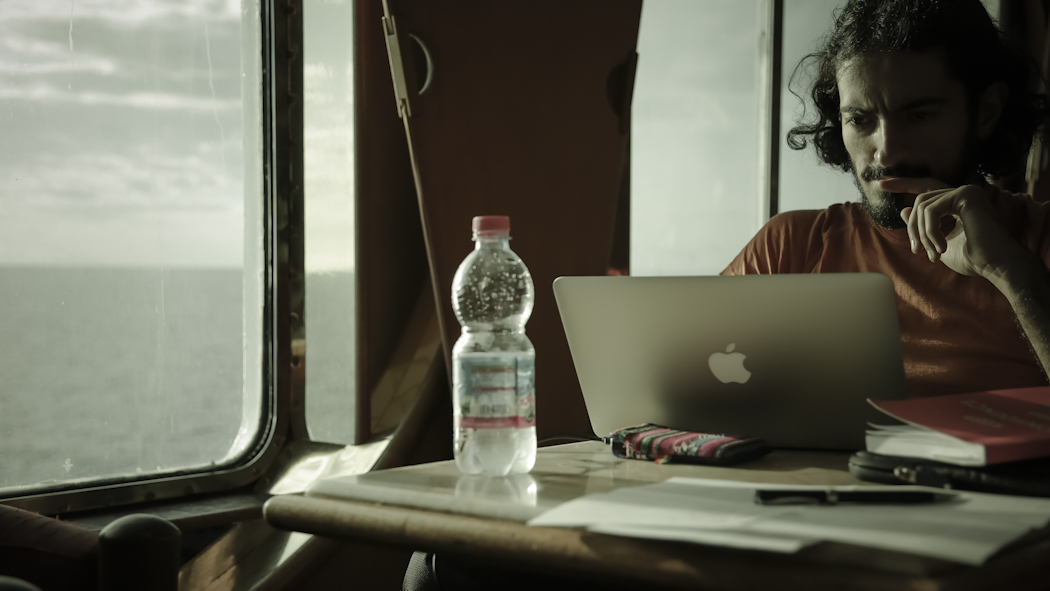 Jorge working hard in the ferry, on our way back to Algeciras.
Curious about what all this 'office work' brought out? Get inspired by this beautiful country and the friendly Moroccans and order diariesof Morocco now and have it delivered home with free shipping.