It all began in Cuzco, the historic capital of the Inca Empire, which is nowadays declared by Unesco as being one of the World Heritage Sites.
My travel mate and I were supposed to visit the Machu Picchu together, but unfortunately she fell sick. I was worried and thought it was better to stay in Cuzco to look after her since we were thousand miles away from home. But Martine insisted I go to Machu Picchu. She wanted me to go by myself so that I didn't miss the opportunity to visit one of the 7 wonders of the world even if she had to stay in bed. I'm glad and thankful that she insisted that much!
On a Thursday morning at 10 am, the driver was waiting for me. Seven more people were sitting in the mini-bus. He drove 2 hours until we arrived at Ollantaytambo Station. I was sitting in the front and the driver started to talk to me in Spanish. A lady, Anamelva, sitting between the driver and me, started to talk as well. She was very friendly and asked me why I was travelling by myself. When I told her the reasons, she was surprised and genuinely worried about me… while I was worried about Martine. She told me not to worry while staying alone, and that she and her friend, Carmen, would take care of me for the next two days.
While sharing some experiences and thoughts, I was looking through the windows… The landscapes were breathtaking. It was one of those moments where you think  'Wow, how could someone not travel, and miss this part of the world which is stunning and unique. I am a lucky girl.' It was also a very strange feeling, because my travel mate was not there and I felt bad for her because I knew she would love the landscapes as much as I did. I was pretty sure that she would come back again to visit Machu Picchu at some point in her life.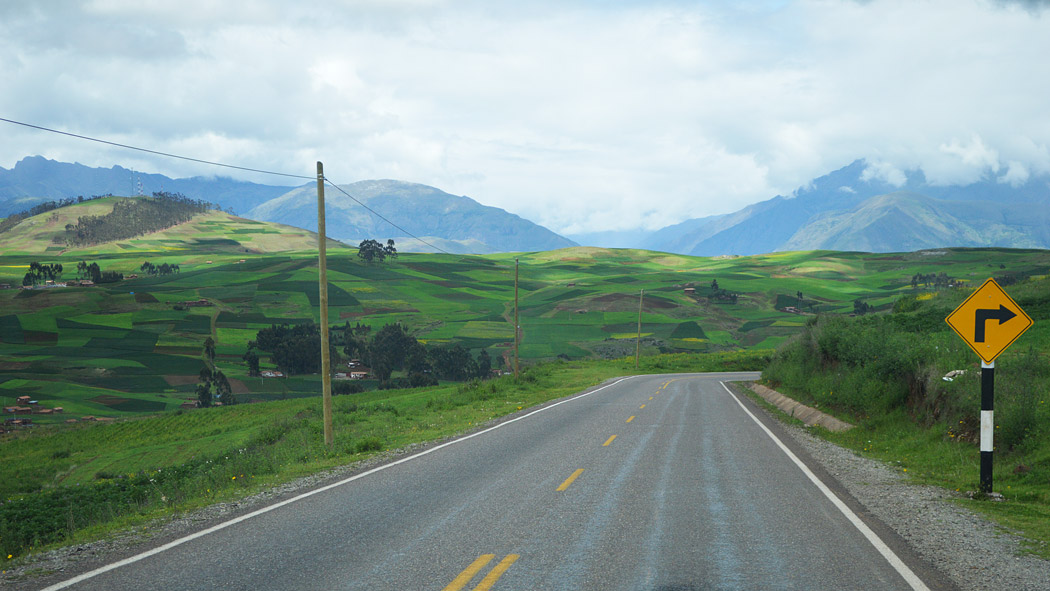 At Ollantaytambo Station, we took the train to Aguas Calientes, the closest access point to the historical site of Machu Picchu. Anamelva and Carmen took me to the hot springs. After that, we had dinner. They made me try Peruvian specialities – the 'Papa a la Huancaina' was my favorite.  They told me stories about their childhood in Peru, explained why they left their home, Peru, to live and work in Santiago, Chile, and that they would love to visit Europe as much as I was looking forward to discovering South America. We had a great evening.
Next day, it was about time to visit Machu Picchu. When we left Aguas Calientes, it was pouring rain. So we decided together to take the mini-bus which goes up to the entry of the Machu Picchu site. It was incredible. It was splendid. When we were at one of the most beautiful view points, the rain stopped. The sun came out. The clouds were playing hide and seek with the sun. The view was magnificent. You could see lamas walking towards us as well as tons of tourists. It was the best timing to capture the amazing view.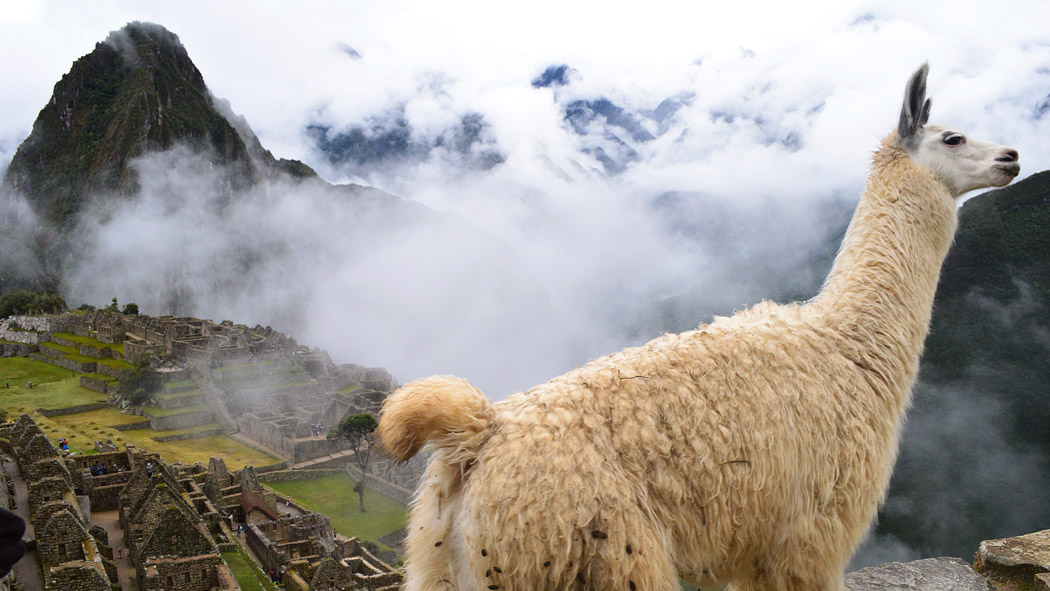 Machu Picchu is, of course, very touristy, but it is worth it! It is one of the most amazing sites I've ever seen, even though the altitude of 2438 metres can be a tricky little game.
Back then, I almost felt as being part of Anamelva and Carmen's family. Now, I know that even though I am living thousands of kilometres far away from them, a friendship exists. These two women made my journey to Machu Picchu special and turned this experience into a great memory. I believe this is one of the purposes of travelling: meeting people, building long-life friendships, knowing that you can count on them even though they are on the other side of the world.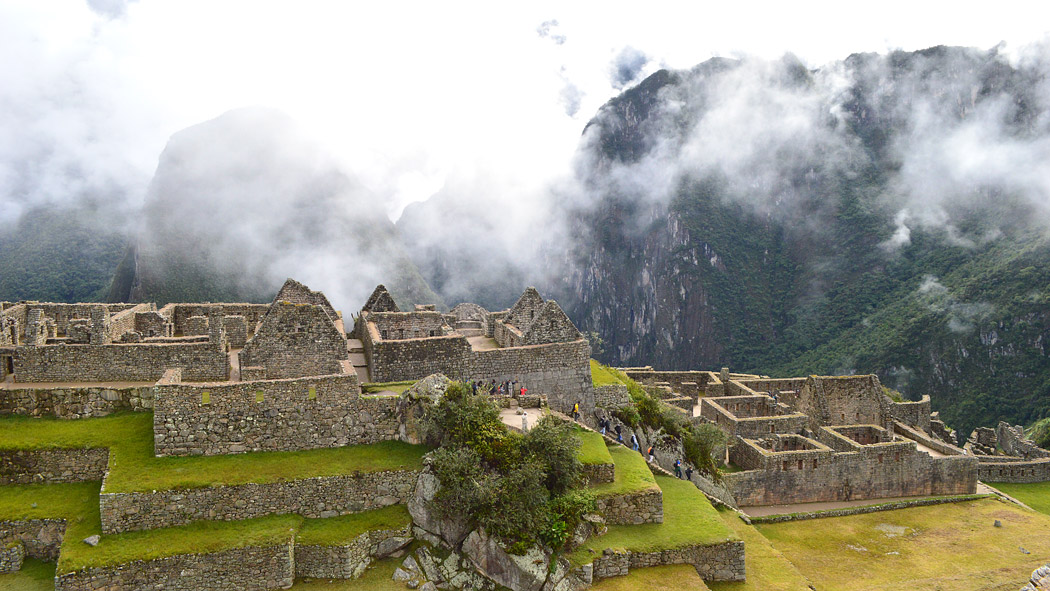 Photos: © Jessica Gaspar