As we are entering the year of the rat in the Chinese lunar calendar, we had the chance to meet the most courageous and amazing rats in the world: the 'HeroRATs' of APOPO, an NGO fighting the global issues of terrestrial mines and tuberculosis with the help of cute rodents, which are originally from Tanzania.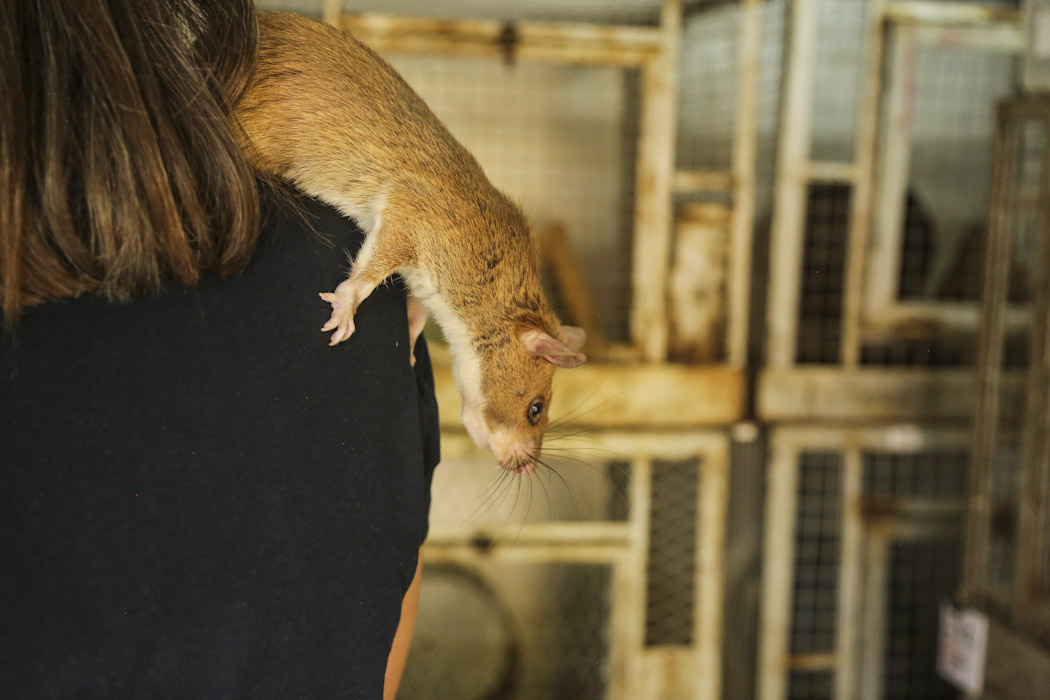 APOPO opened its first visitor centre in Siem Reap, Cambodia, in 2018. This centre is a place where tourists from all over the world can find out how APOPO uses rats and their exceptional sense of smell to hunt down mines and other explosives that still haunt the Cambodian ground after three decades of war. We were in Siem Reap to visit the Angkor temples and jumped onto the opportunity to pass by and learn more about the rats that clean the Cambodian countryside.
‌Cambodia's ghosts of war
Thirty years of armed conflicts have left severe scars in the Cambodian ground. It is estimated that 4 to 6 millions of landmines and UXOs (Unexploded Ordnance, i.e. a weapon that did not explode when it was intended to and may still detonate) still lie dormant throughout the country, making Cambodia one of the most affected nations in the world.
After the ousting of the Khmer rouge, in 1979, mines were spread by the opposite factions, including the Vietnamese army, the new state and the remaining Khmer Rouge. UXO and clusters munitions can still be found all over Cambodia as a result of US bombing in the 1960s and 1970s.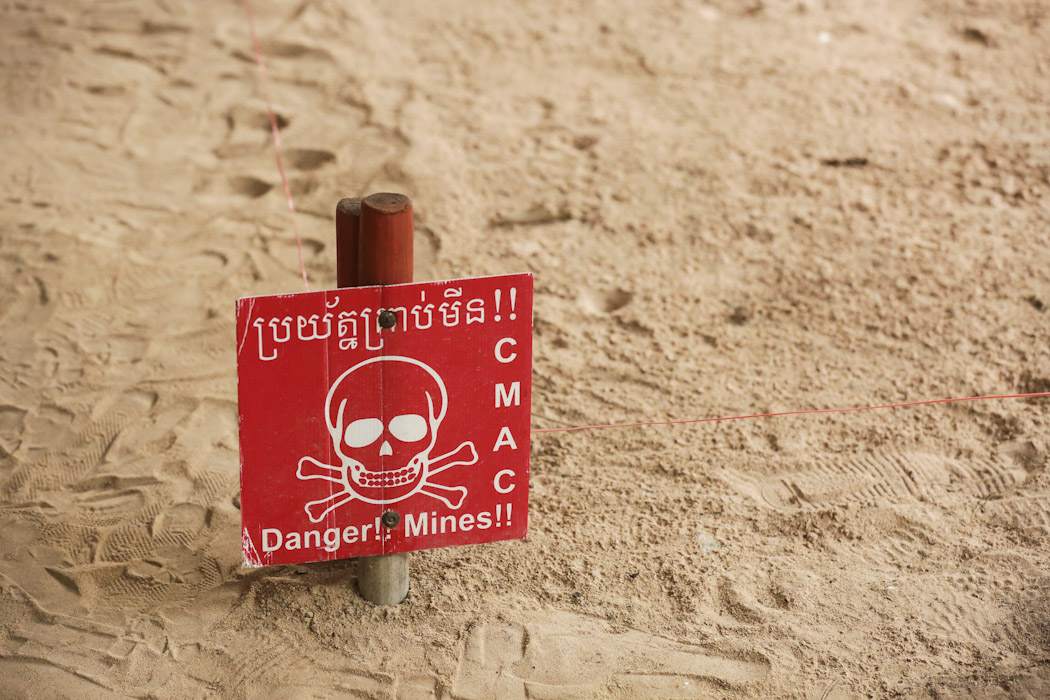 Remaining mines have had devastating impacts in the 80's and 90's on the local population. Over 64,000 casualties and more than 40,000 amputees have been recorded since 1979. Today accidental explosions still occur, despite the effort of the government to clean the ground. In rural areas, farmers and their families live with this permanent threat hanging over them. On top of the hazard, landmines also mean that significant lots of land suitable for agriculture are still inaccessible. Worse, as the population is growing, people are forced to move onto mine lands.
As a member of the Anti-personnel Mine Ban Convention, Cambodia has committed to becoming a landmine free country by 2025. An ambitious goal on which APOPO is currently working alongside the Cambodian state.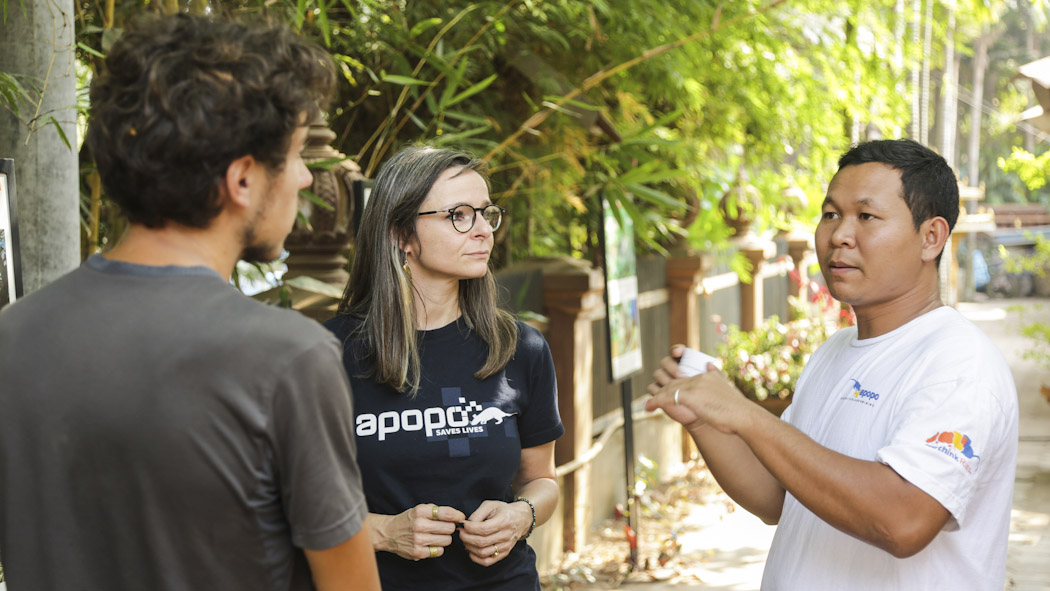 What are the 'HeroRATs'?
HeroRats are the rats trained by APOPO. They are giant pouched rats, originally from Tanzania, where they are bred and trained. Weighing between one to 1,3 kilos, they get their names from their cheek pouches, which they use to store and carry food.
Rats were chosen over other animals for many reasons:
•    they have a highly developed sense of smell
•    they are intelligent and easy to train
•    they are too light to detonate the landmines
•    they adapt well to new trainers
•    they have a long life-span (6 to 8 years)
•    they are resistant to most tropical diseases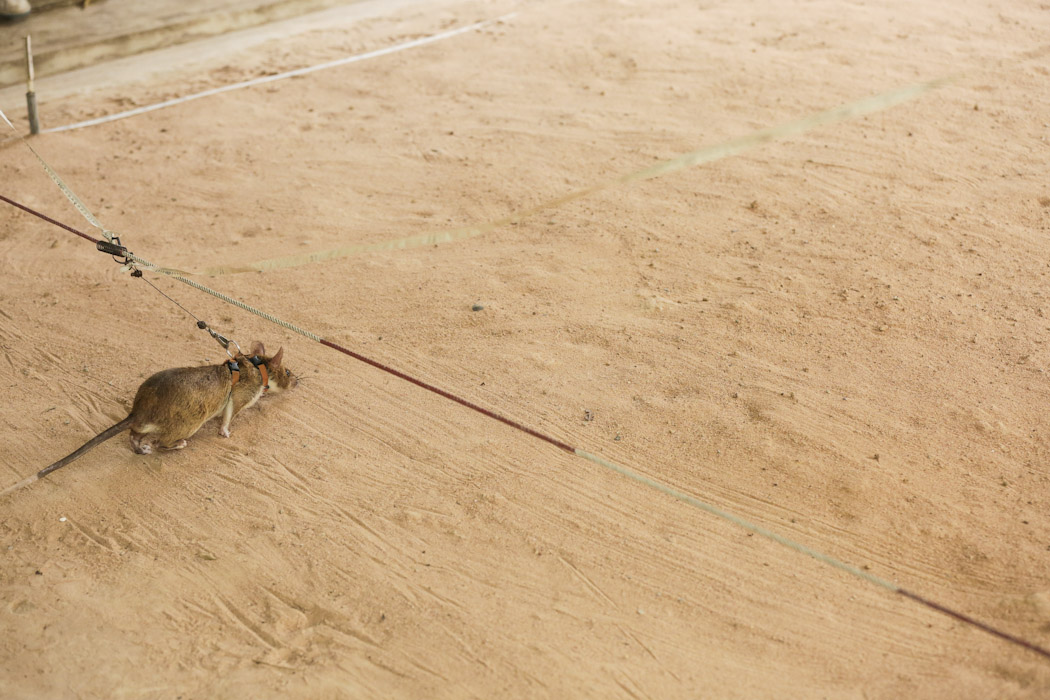 Maybe because APOPO's founder (Bart Weetjens) is himself a rat owner, APOPO gives a high priority to the welfare of their rats. Even when they retire, after 6 or 7 years of service, they still receive a high level of care until their natural death. It is worth saying that no 'HeroRATs' has ever died in an accidental explosion.
HeroRATs on landmine territory
Because the reduction of casualties is the highest priority, demining teams are focusing their action on rural lands inhabited by farmers. APOPO experts start by interviewing the locals to collect the knowledge tragically accumulated over the years by trial and error, accident after accident.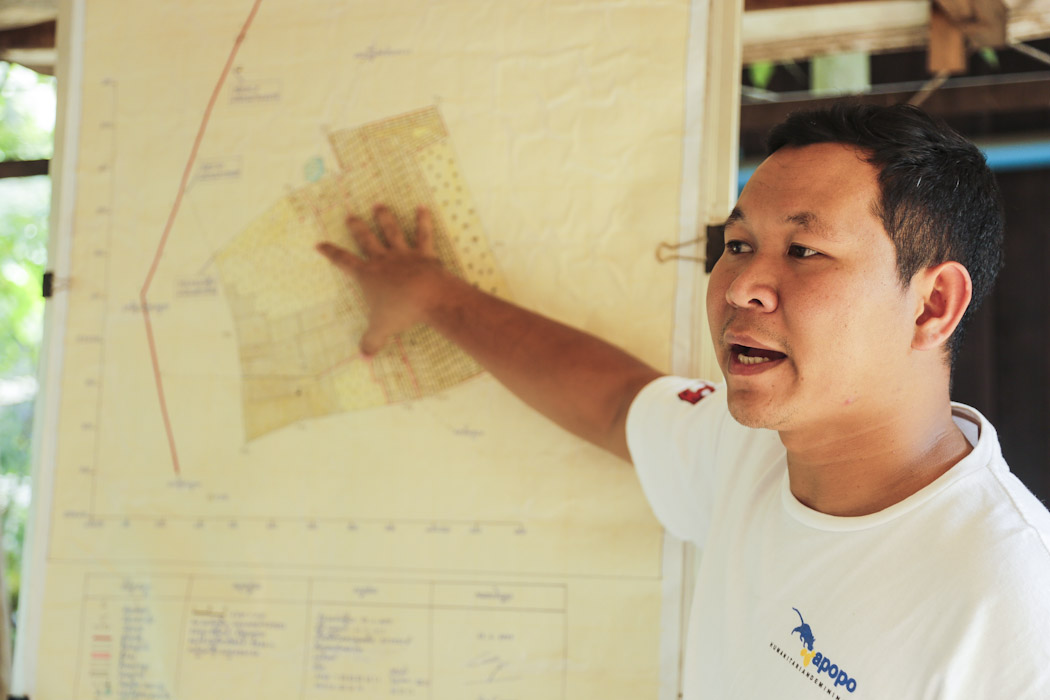 Once the ground is prepared and safe lanes are cleared, the HeroRATs can step in. Together with their handlers, each rat searches and cleans an area as big as the size of a tennis court in only 30 minutes. A job that would take up to four days when using a metal detector! For the next step, deminers intervene to verify the land mines and safely dispose of them. The cleared lands are then returned to the community. Proof of their extreme professionalism, in twenty years of mine clearance no explosion has ever happened after the release of a land by APOPO.

‌Impact in Cambodia
APOPO's mine detection rats are working together with the Cambodian Mine Action Centre (CMAC) since 2015. During the last five years, they have found over 45,000 landmines and unexploded ordnance (UXO), releasing over 15 million square metres of safe land back to the local communities.
‌Meet the 'HeroRATs' in Siem Reap
If you happen to come to Siem Reap, don't miss the opportunity to visit the APOPO Visitor Centre and join one of their guided tours. You will meet and see the HeroRATs in action and discover how 30 years of conflicts are still impacting local communities through land mine contamination.
Opening hours: Monday to Saturday from 8.30 am to 12 pm and from 1 pm to 5 pm.
The last tour begins at 4.30 pm
Entrance fee: ‌8$ per person (including English guided tour).
Support APOPO
There are several ways to support APOPO in their mission to clear the land from the mines and other UXOs. You can either donate – a 50 EUR donation clears 48 m² of land – or adopt a HeroRAT. If you happen to be travelling to Cambodia, don't hesitate to visit these cute rats at the APOPO Visitor Centre in Siem Reap near the spectacular Angkor Wat temples. Talking about heroes, did we mention that these talented rats are also able to detect Tuberculosis?