In Central Asia, vegetarians will have a hard time, true. But meat lovers will find wide choices: from soups to main dishes, and in mass dosages! Seasoned with spices – to remind you that you are on the silk road – and with less obvious ingredients, such as raisins and yellow carrots, there are a few dishes that deserve to enter your preferred menu… Check out our preferred Uzbek food:
1. Plov
It looks tasty and it is even tastier than what it looks like! This is plov, an Uzbek typical rice dish prepared with meat and a lot of grated carrots and onions. It is often cooked on a large open pan (a kazan) on an open fire. The best ones have a variety of dried fruits added at the end of the cooking, such as raisins or barberries.
2. Samsa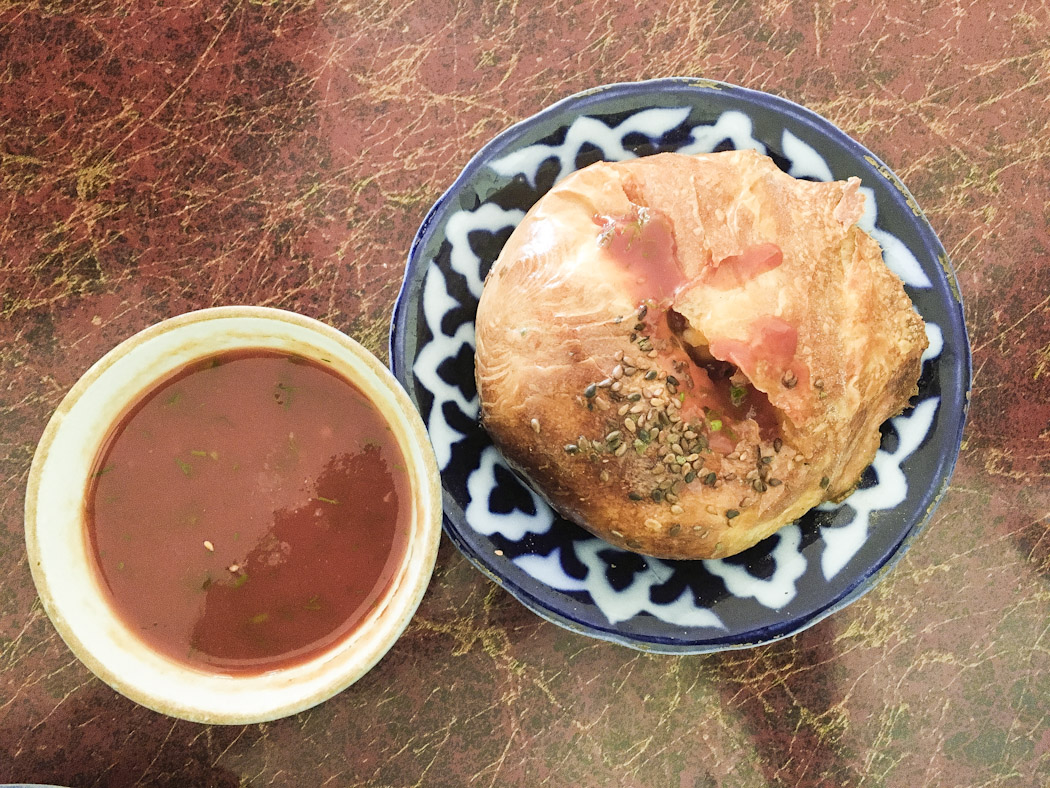 Samsas are baked pastries heartily filled with onions and meat (lamb, chicken or meat).  The filling is usually very rich, with a lot of fat. Naturally, the best ones are the ones that add more ingredients, such as pumpkin, mushrooms, or peas. They are backed in a traditional tandyr, which is still heated by coal.
3. Kazan Kebab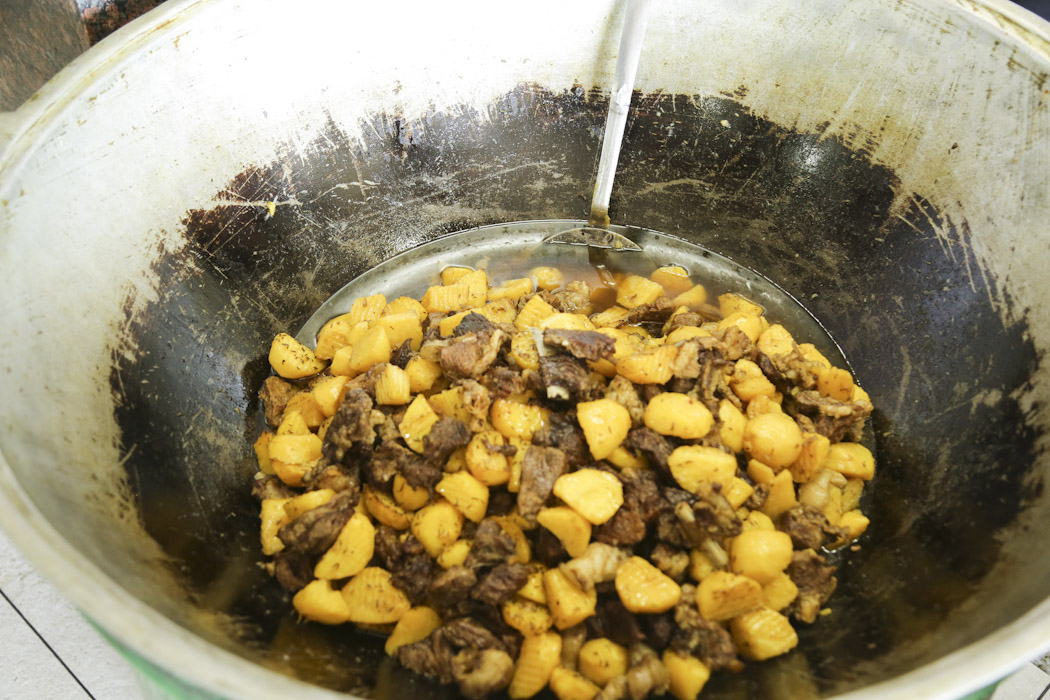 The Kazan is the bowl-shaped frying pan in which the dish is prepared. The particularity of this recipe is that meat and potatoes are first fried at high temperature and then, as the kazan is covered with a lit and the heat is reduced, the ingredients will steam for as long as it takes for the water that the steam will create will evaporate. Once ready it is usually served with fresh onion rings.
4. Koza Shorva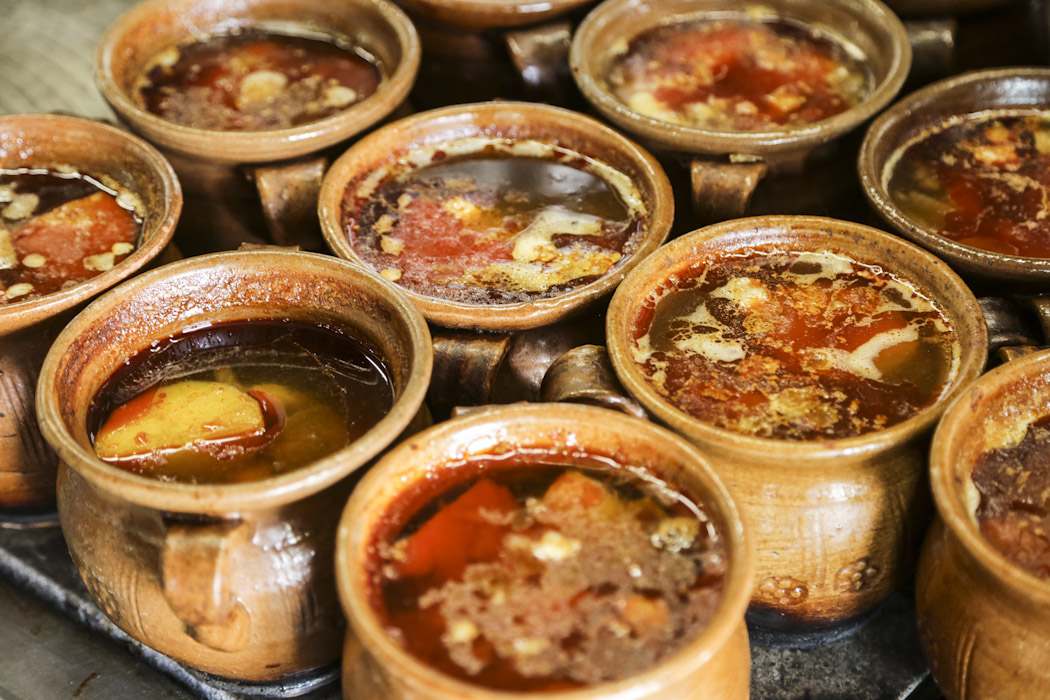 We had tried something similar to the Khoza Shorva in Iran, at the least the same pot. But in Iran, the ingredients would be mashed when they were served. In Uzbekistan that is not the case.
5. Mashed chickpeas with meat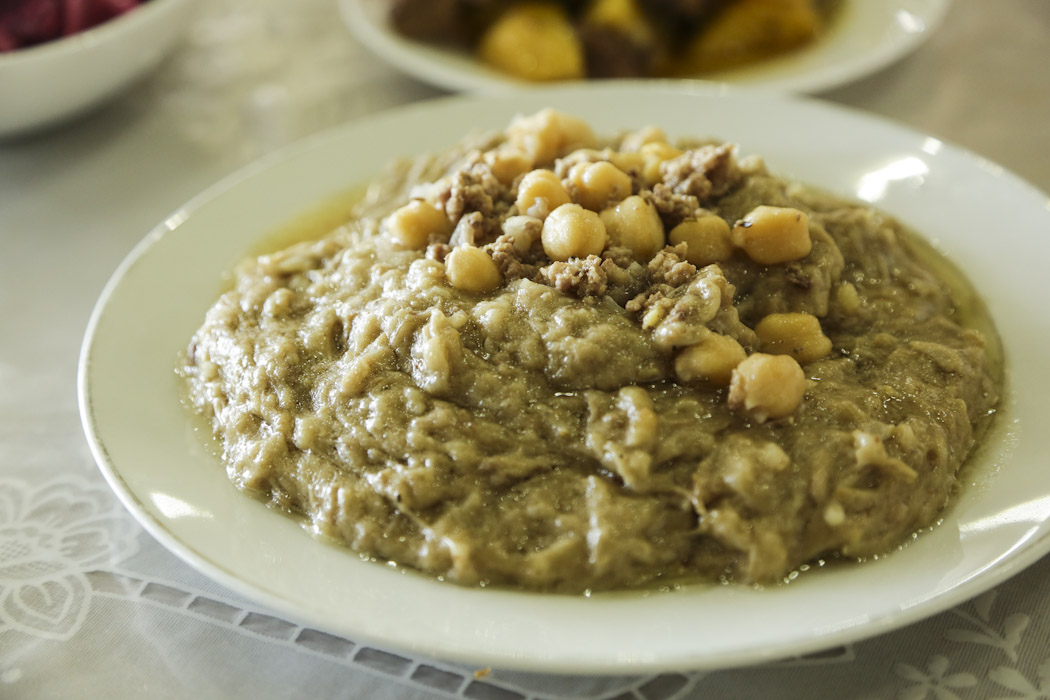 A dish of mashed chickpeas with meat, whose name we do not recall. As seen from the photo, it is hearty and filling and after such a small portion there will be no room left for any other dish.
6. Norin
Norin is made of fresh noodles and horse meat. We had it served cold but were told that it can also be served hot. The pasta and the horse meat are cut in thin slices combined. It is served as a small pyramid and is considered a delicacy.
7. Manti
These are palm-sized dumpling filled with a lot of onions and mutton (the ones in the streets also with a lot of fat). They can be served with different kind of sauces (tomato based or yoghurt like) or simple.
8. Laghman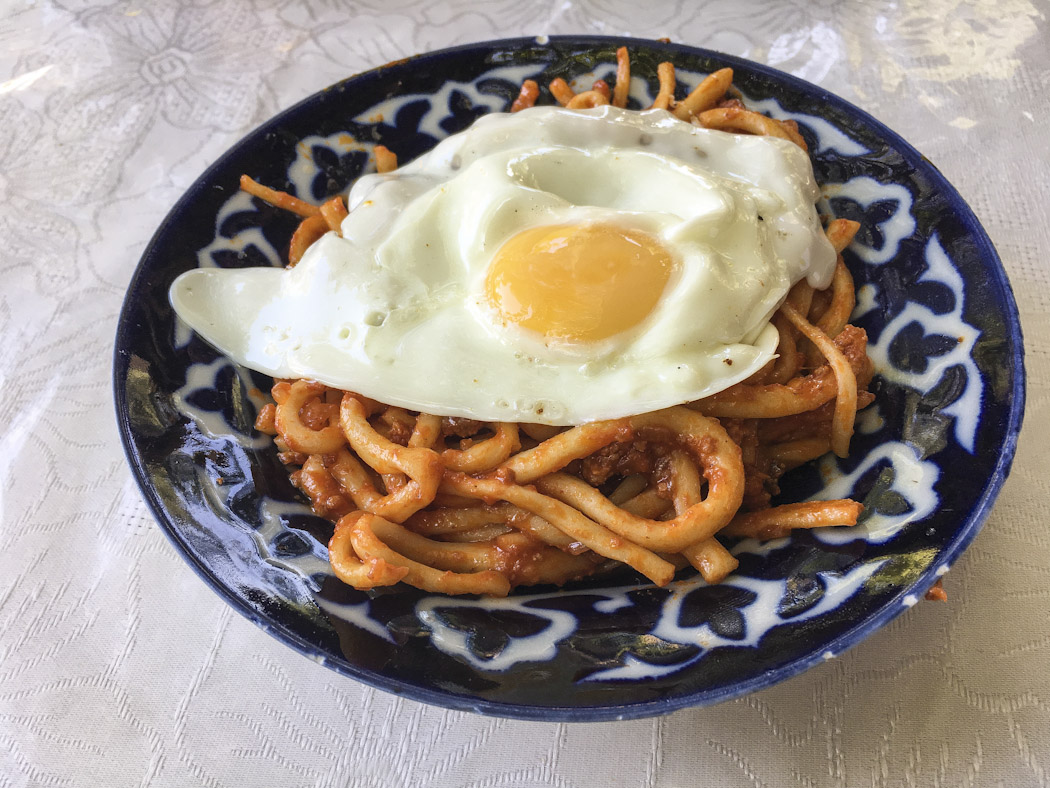 Laghman is cooked with many vegetables (generous amounts of tomatoes, sweet peppers and cabbage). It can be served in a broth, and hence eaten like a soup, or fried and with added spices.
9. Bread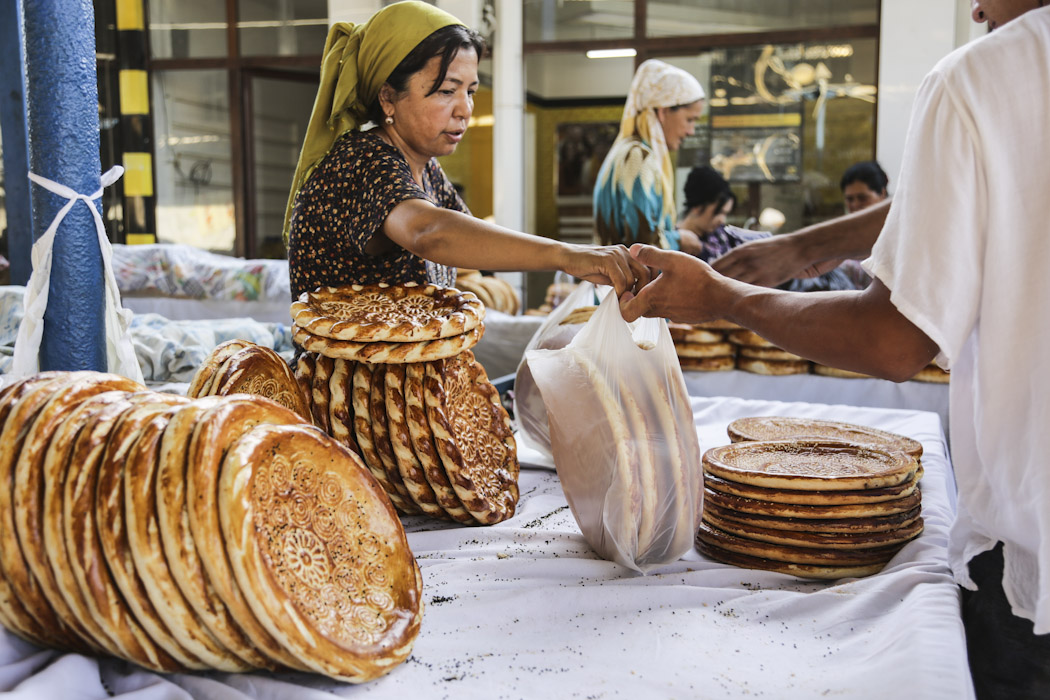 Traditional bread is beautifully decorated in Uzbekistan.