Being Portuguese, we somehow expected to find more or less the same cuisine in the Azores as in mainland Portugal. Indeed several dishes are the same, but given the distinct sorts of ingredients to be found in the archipelago, it is almost inevitable that the differences are quite significant. This is a list with some of the best Azorean food we found throughout the islands:
Starters
1. Holy-Spirit Soup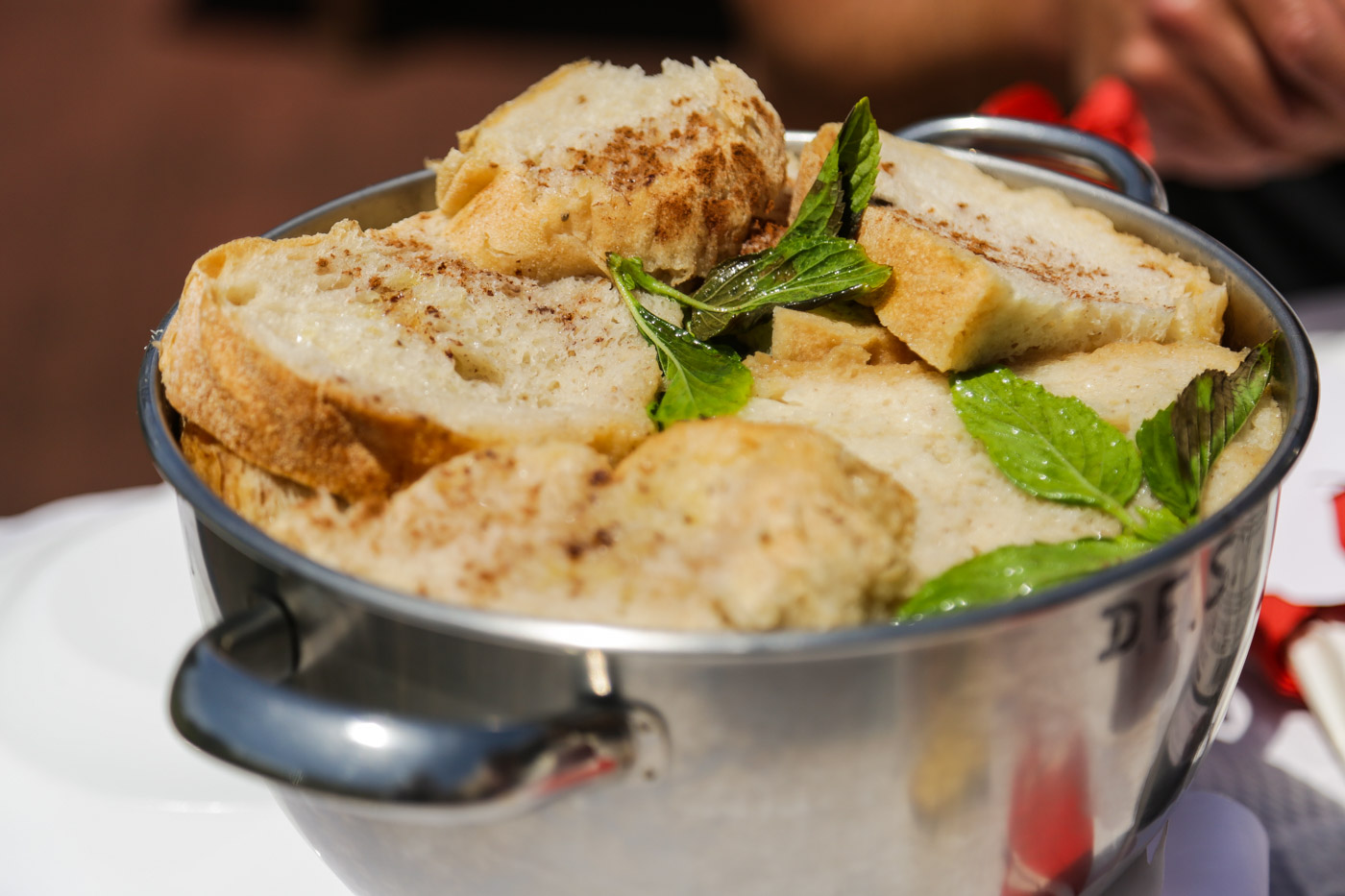 The Holy-Spirit soup is prepared during the Holy-Spirit celebrations which occur after Easter. The Holy-Spirit soup is a simple recipe of bread cut into slices and covered with cinnamon and leaves of mint. The secret of this recipe is the broth, rich in flavour, after having spent hours cooking the meat. Once the broth is poured over the bread it is ready to be served!
2.  Cheese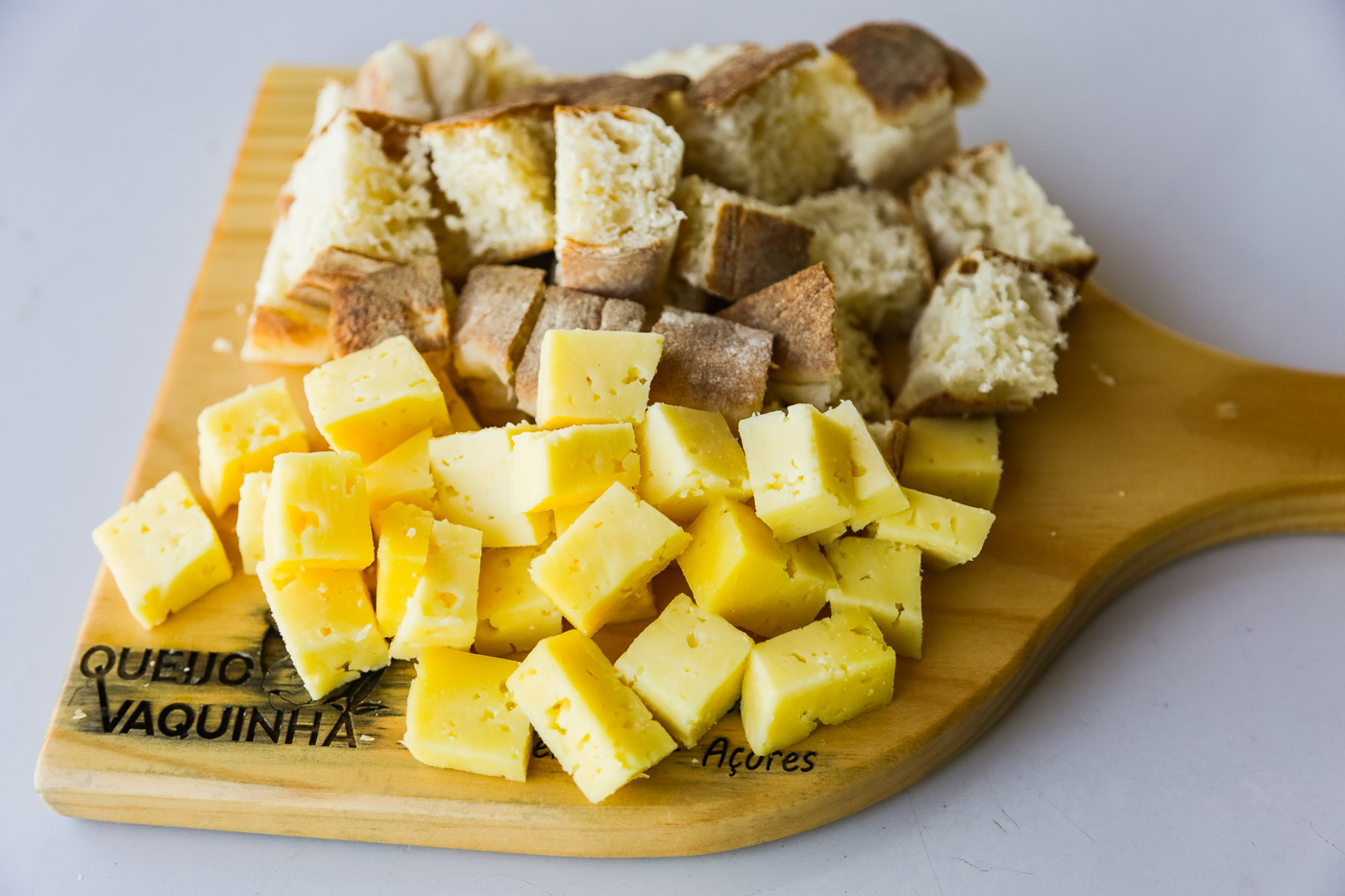 The entire archipelago of the Azores is known for its production of cheese. We specially liked the semi-soft cheese from Terceira, commercialised as Vaquinha for being a more creamy and buttery cheese. The cheese factory is a family business that welcomes everyone who wants to witness how their cheese is produced, from the moment the milk is taken, using traditional processing methods. Some say the general characteristic of Azorean cheeses are that they are salty and soft and that one can taste the grass which feeds the cows!
3. Red cabbage, melon and cheese salad
Soup is one of the most popular starters in the Azores, but there is no lack of salads and other fresher and lighter starters that will whet your appetite.
4. Shirashi with algae and edamame Fish Poke Bowl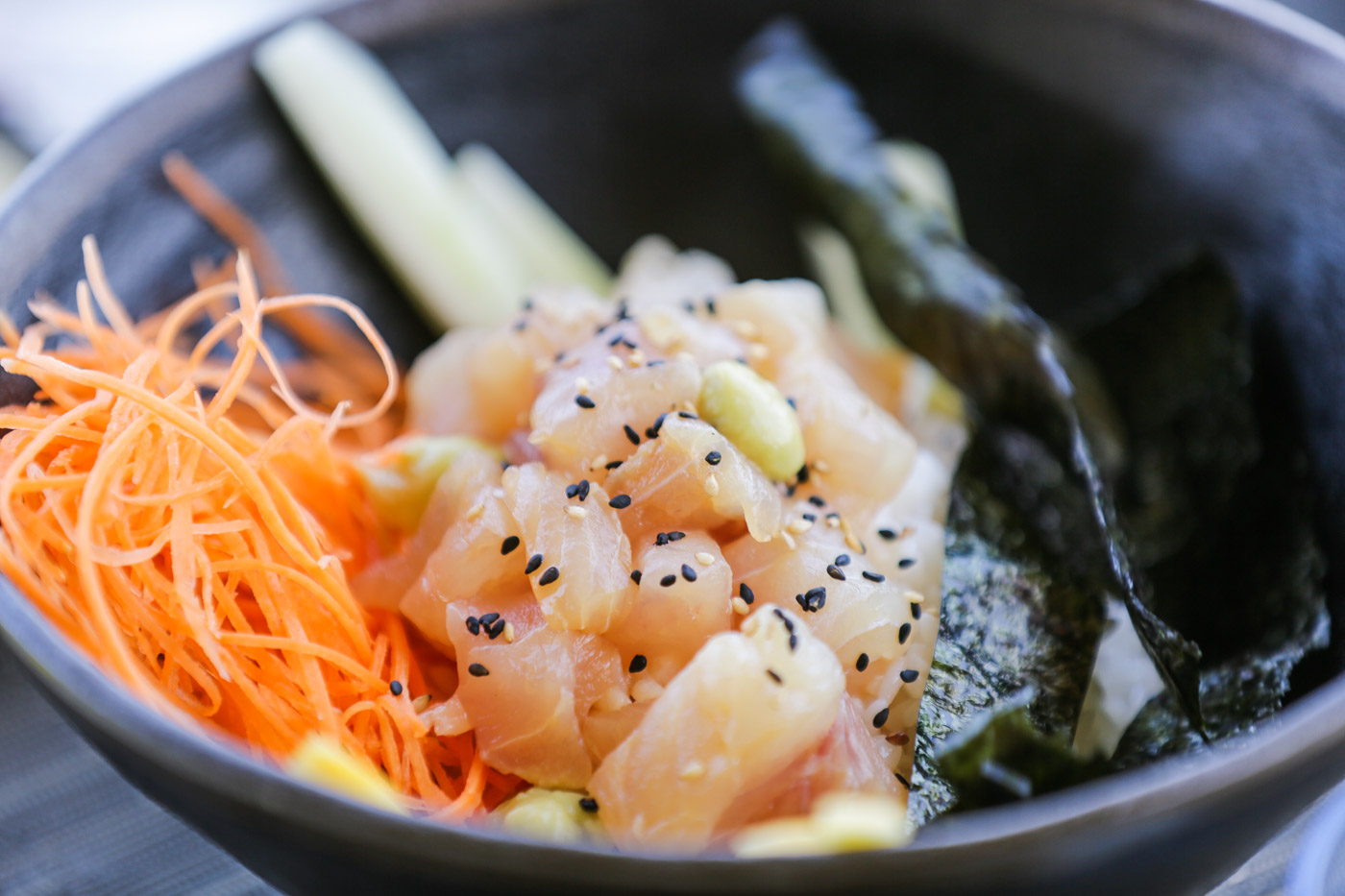 Many chefs are creating cosmopolitan dishes with an international flavour, using local ingredients. You will find such dishes in several menus, specially in more refined restaurants, as starters or main dishes. The result is very interesting, and we didn't hesitate to try these creative dishes whenever we saw them on the menu, such as this sushi rice bowl with mango, cucumber, tsuma, avocado, seaweed and marinated tuna.
Restaurant Tip: We had a delicious burger with unbeatable views over the Santa Barbara beach at the White Azores Restaurant.
Meat
Naturally there is also an abundance of beef and dairy in an archipelago, where there are more cows than people. Beef is specially good and you will quickly understand why: cows graze in the open air, free in the meadows and rarely eat anything other than grass…
1. Cozido das Furnas (São Miguel)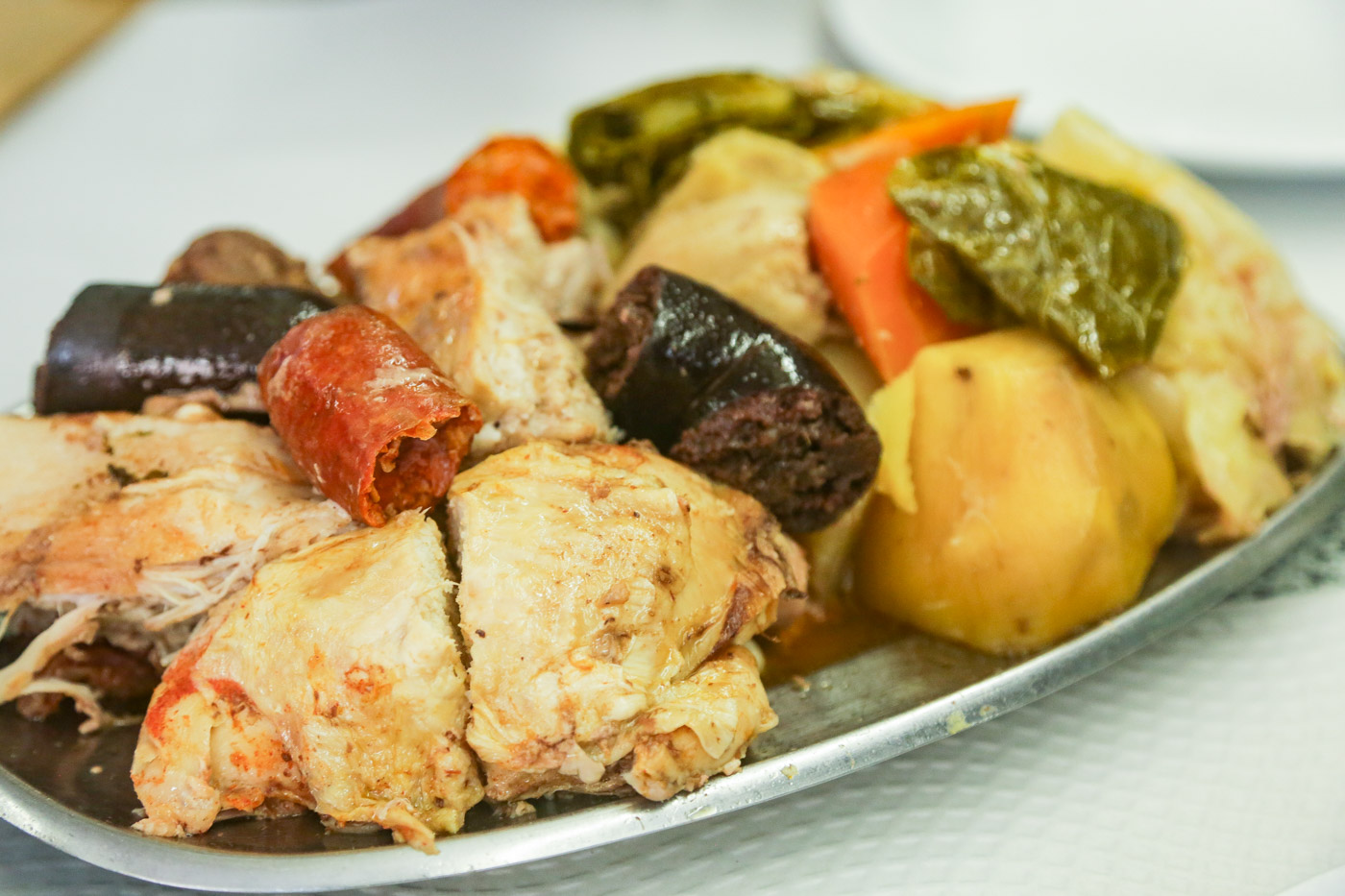 Cozido das Furnas is the signature dish of São Miguel. Despite its not having any secret ingredients, it is a dish than can only be made on this island. The reason for that is that it requires active volcanic soil to cook. If you wish to do it yourself, when in Furnas, just buy the ingredients and put your own pot in a hole in the ground where the fumaroles are. Cozido is prepared overnight, because it takes a couple of hours for the pots to cook, slowly and with the heat of the natural fumaroles. Once served, you will get a generous portion of chicken, pork, beef, or sausages, as well as potatoes, carrots, cabbage and kale. The broth from the cooking also comes to the table and this extra juice makes all the difference.
Restaurant Tip: We had our cozido at the Tony's restaurant in Furnas and liked it very much. But if you feel like cooking your own cozido, you should know that that is also possible.
2. Alcatra (Terceira Island)
Alcatra is a typical dish from Terceira. The name "alcatra" refers to the cut of the beef (the rump), but it is also the name of this typical dish, in which the meat is cooked in a stew with red wine, garlic and black pepper for as many hours as it needs for the meat to fall apart in tender pieces.
Restaurant Tip: We had our first alcatra at the restaurant Ti Choa and can only recommend it. The meat was delicious and the atmosphere very cozy!
3. Bolo Lêvedo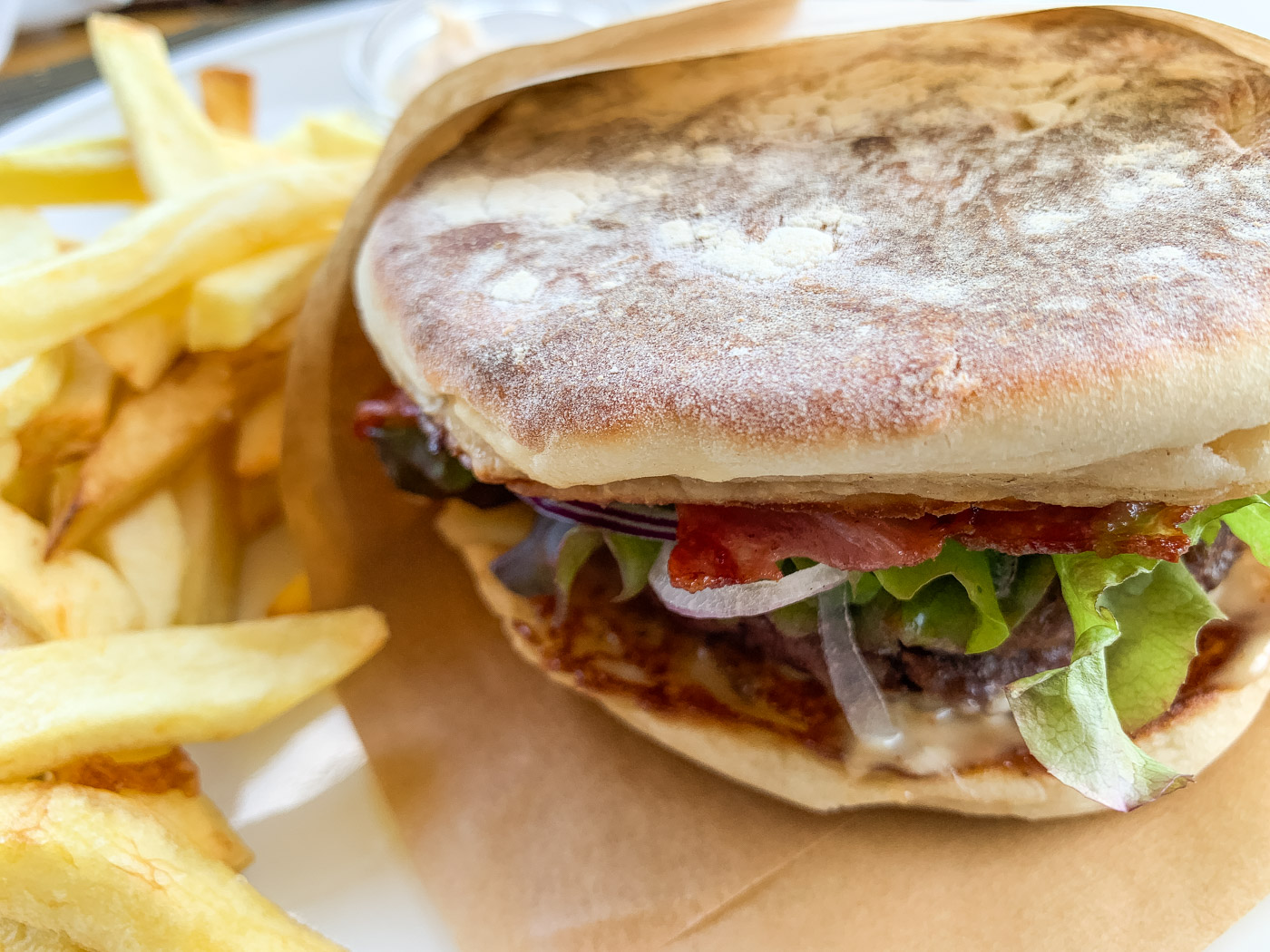 You will have no difficulty in finding traditional dishes side-by-side with modern plates in restaurants. There is no lack of creative chefs, who use local ingredients in more fashionable ways. What a surprise to see the Bolo lêvedo (a kind of sweet and puffy muffin cooked in the pan) used as the bun for a burger.
Restaurant Tip: We had a delicious burger with unbeatable views over the Santa Barbara beach at the White Azores Restaurant.
4. Typical "enchidos" from the islands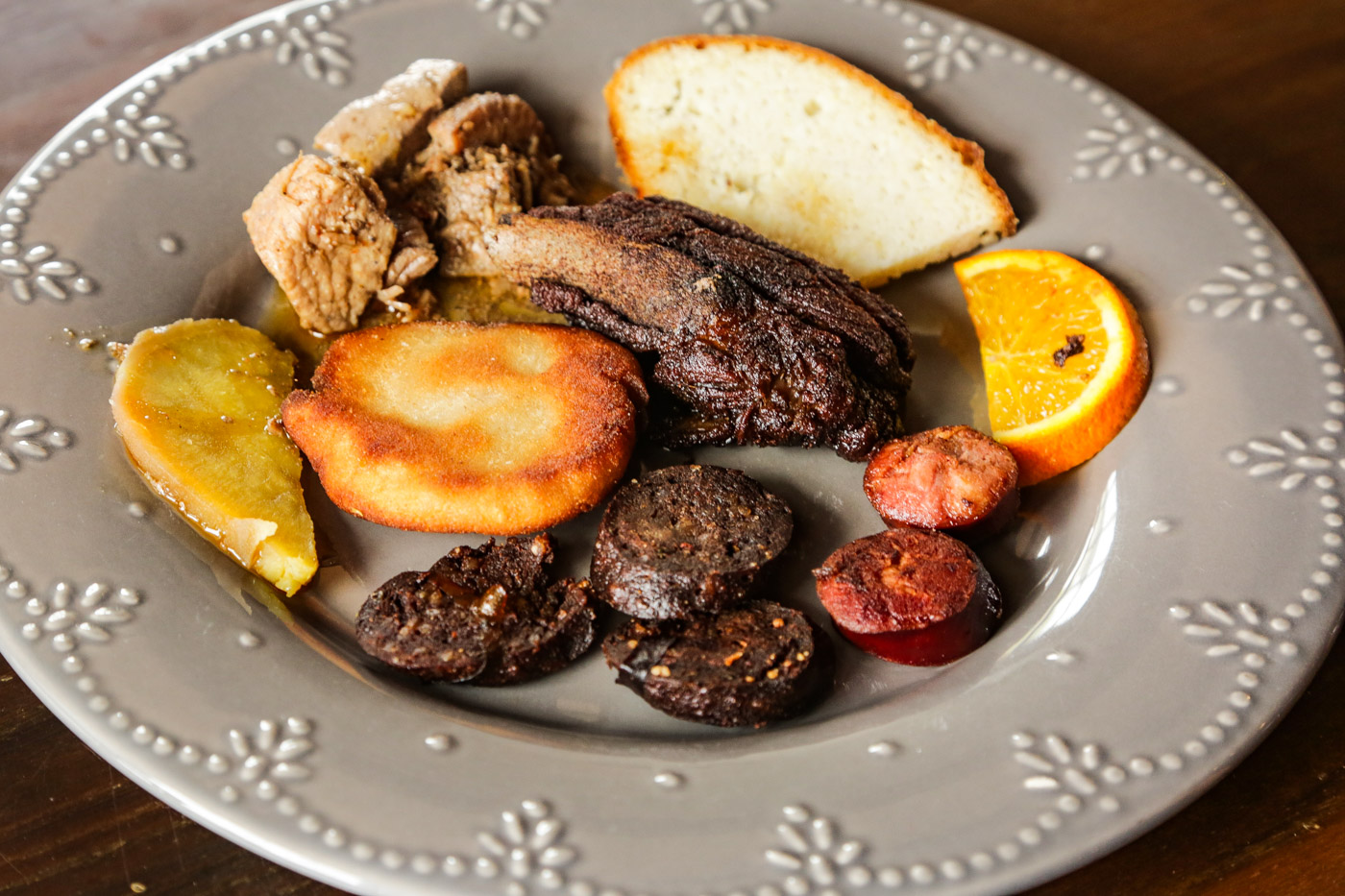 Azoreans make all kind of sausages. You ill find them in menus under their general name (enchidos) or their specific names: morcela (a kind of blood sausage) or alheira (a sauasage made with meat and bread). Each island has its own specific recipes, but they are known for having many spices, including cinnamon and 'pimenta da terra'.
Restaurant Tip: We had this plate of sausages as a starter at the restaurant Ti Choa and can only recommend it. The meat was delicious and the atmosphere very cozy!
5. Steak at the Associação (Ribeira Grande, São Miguel)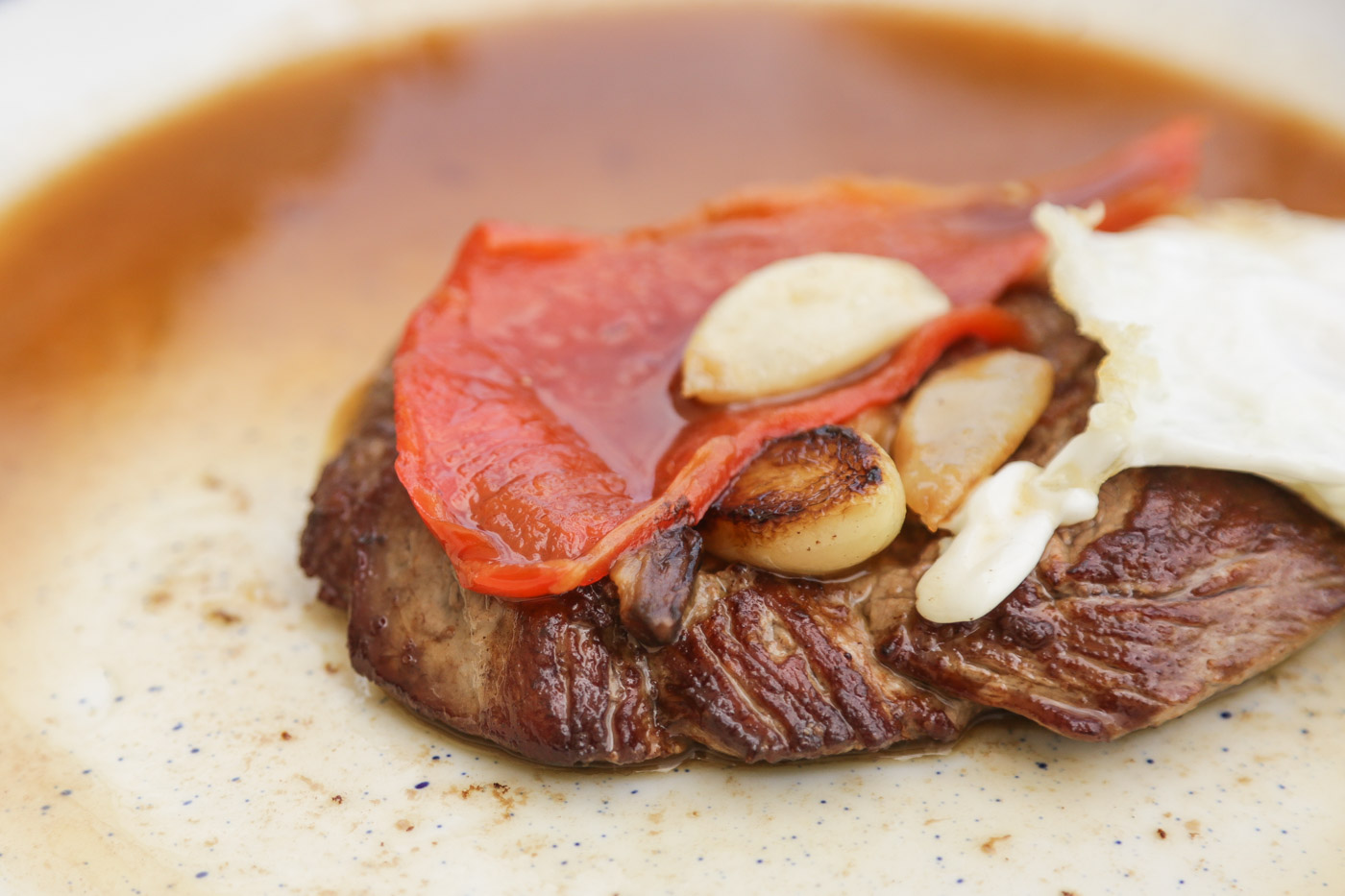 Regardless of the island where we were, everyone asked us whether we had already tried the steak at the Associação, in Ribeira Grande (São Miguel). Everyone, including Azoreans, told us that the Associação had the best steak, served in different sizes according to one's wish. We picked the smallest portion (here in the photo) and had enough meat, which was indeed very taste. Better pair it with the local beer. A wonderful experience!
Restaurant Tip: You have to go to the Restaurante da Associação Agricola de São Miguel, located in Ribeira Grande for this unique experience.
Seafood
The Atlantic Ocean is the Azores' biggest food provider. From the plentiful sea arrives the archipelago's staple food – fish – an ingredient that Azoreans have learnt to cook to perfection. It doesn't really matter which fish you choose, the result is always a tasty meal made with the most fresh fish from across the road, directly from the sea.
1. Grilled limpets

Almost every restaurant in the Azores serves limpets as a starter with the limpets coming to the table on a sizzling platter, where they finish grilling with a lot of garlic and lemon juice. In order to be well prepared the limpets need to be soft, if the limpet is very chewy, it means it was over cooked. Enjoy!
2. Tuna steak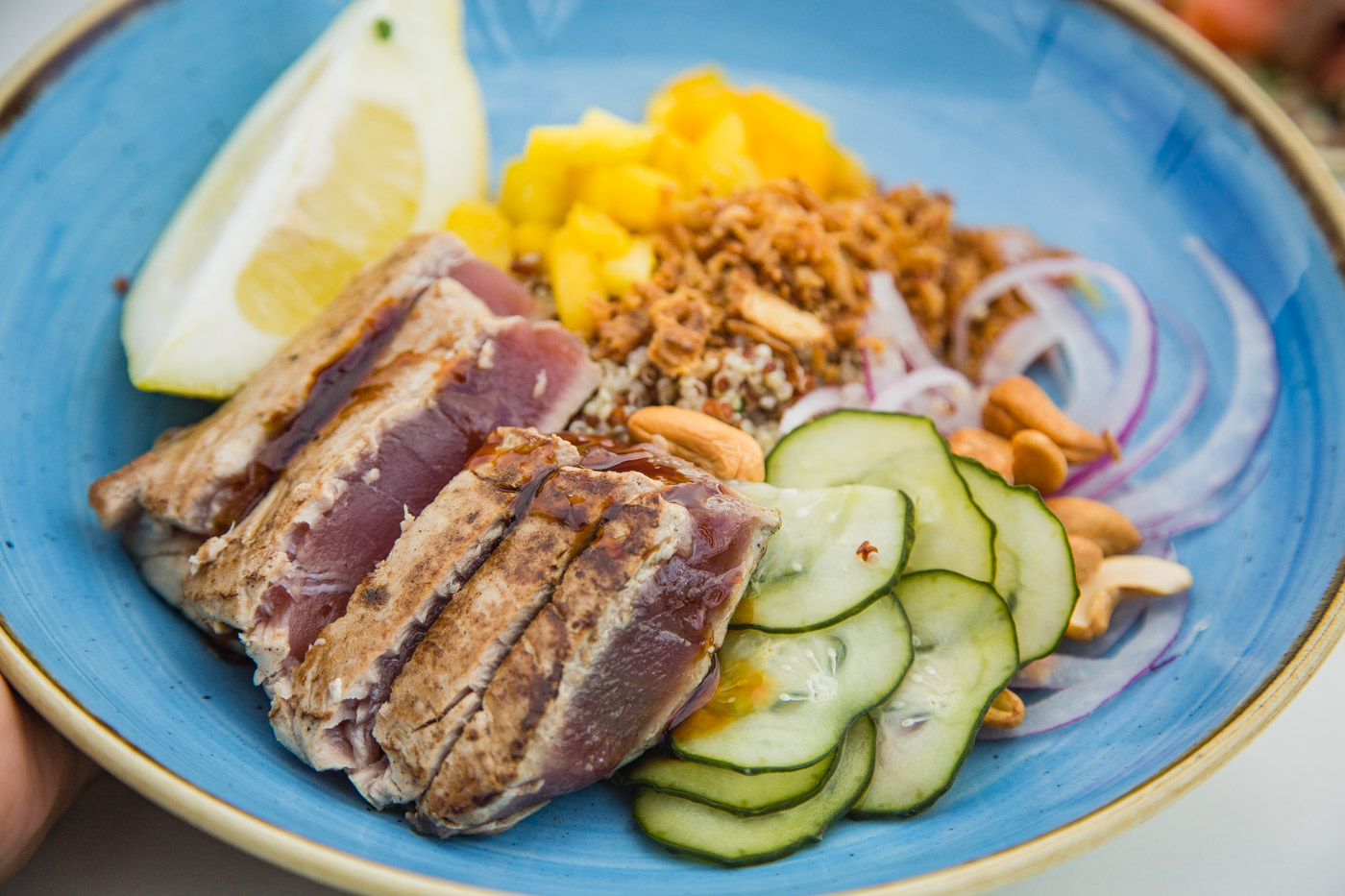 Almost every single restaurant will have its own variation of tuna fish. Our preferred way was grilled and served with lemon or with a simple a sesame sauce.
Restaurant Tip: We had this fabulous tuna at the Tuká-Tulá Restaurant in Ribeira Grande.
3. Grilled Octopus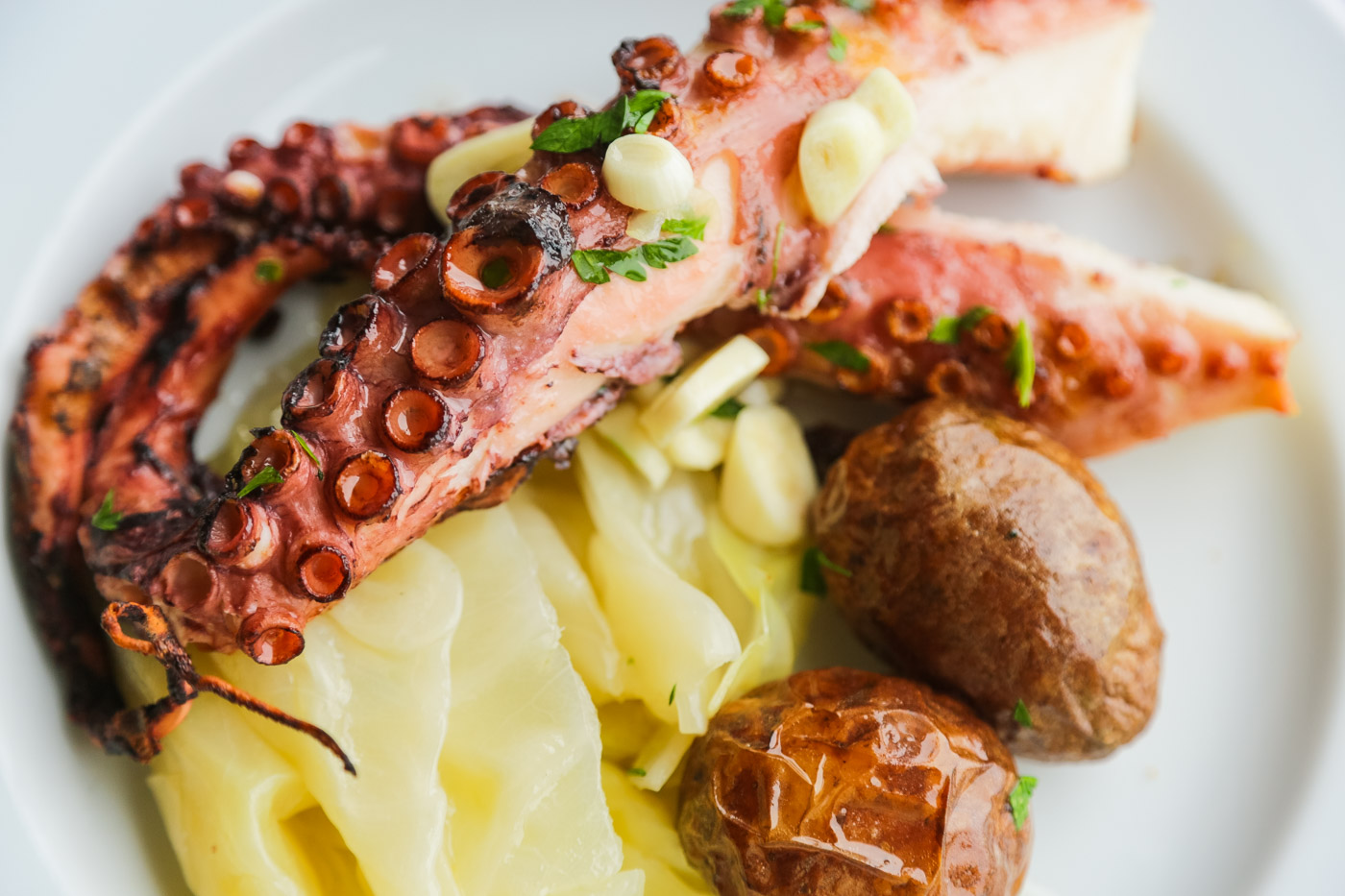 Octopus is another speciality, cooked in almost as many ways as cod (grilled, stewed, or roasted).
Restaurant Tip: You have to go to the Sabores Sopranos in São Jorge Island. This restaurant soon became our favourite and we went there a few times to have either fish or meat. We were never disappointed.
4.  Clams from Fajã da Caldeira de Santo Cristo (São Jorge)
This is another dish that can only be found in one island. In this case, the island is São Jorge, the sole island in the archipelago where one finds clams, in the lagoon of the Fajã de Santo Cristo. They are not always available on menus because of their scarcity, but if you see them, do try them. They are absolutely delicious.
Restaurant Tip: You won't find them everywhere, but you can try O Borges, O Amílcar or Sabores Sopranos. We had them as starters with garlic, olive oil and lemon.
5. Octopus Salad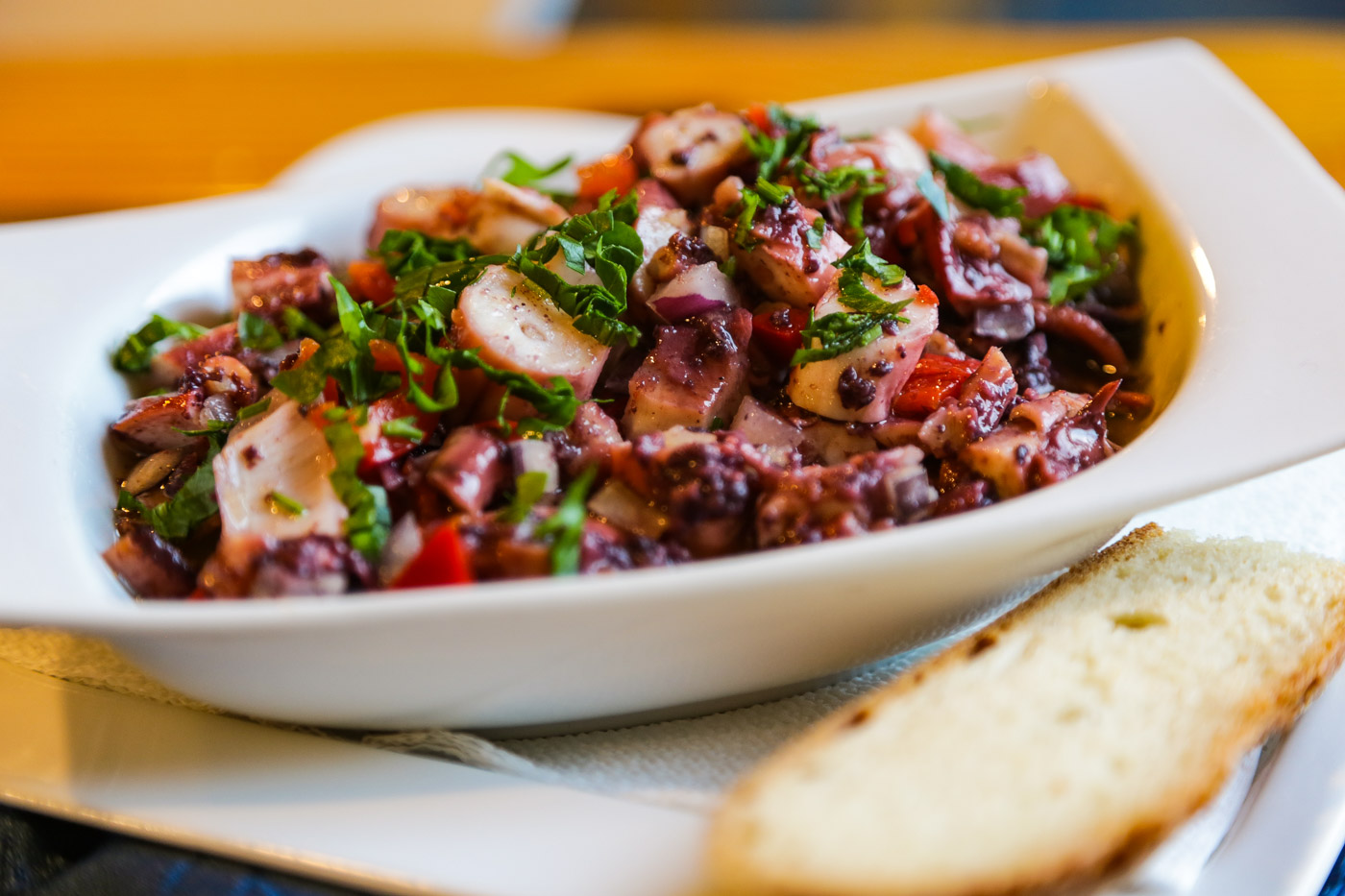 Another favourite became the octopus salad, with a lot of garlic, olive oil, red bell peppers and parsley. Ok, we can't hide it any longer: Azores is the place for fish lovers! Whichever fish dish you choose, you are up for a treat and a delicacy. We stopped at a road side restaurant without any expectations, and were served one of the best octopus salads we have ever eaten! The octopus was soft and very well seasoned, we could have eaten it every day.
Restaurant tip: The octopus salad at the Aldina Restaurant in Faial Island is delicious!
6. Fish stew (Cataplana de peixe)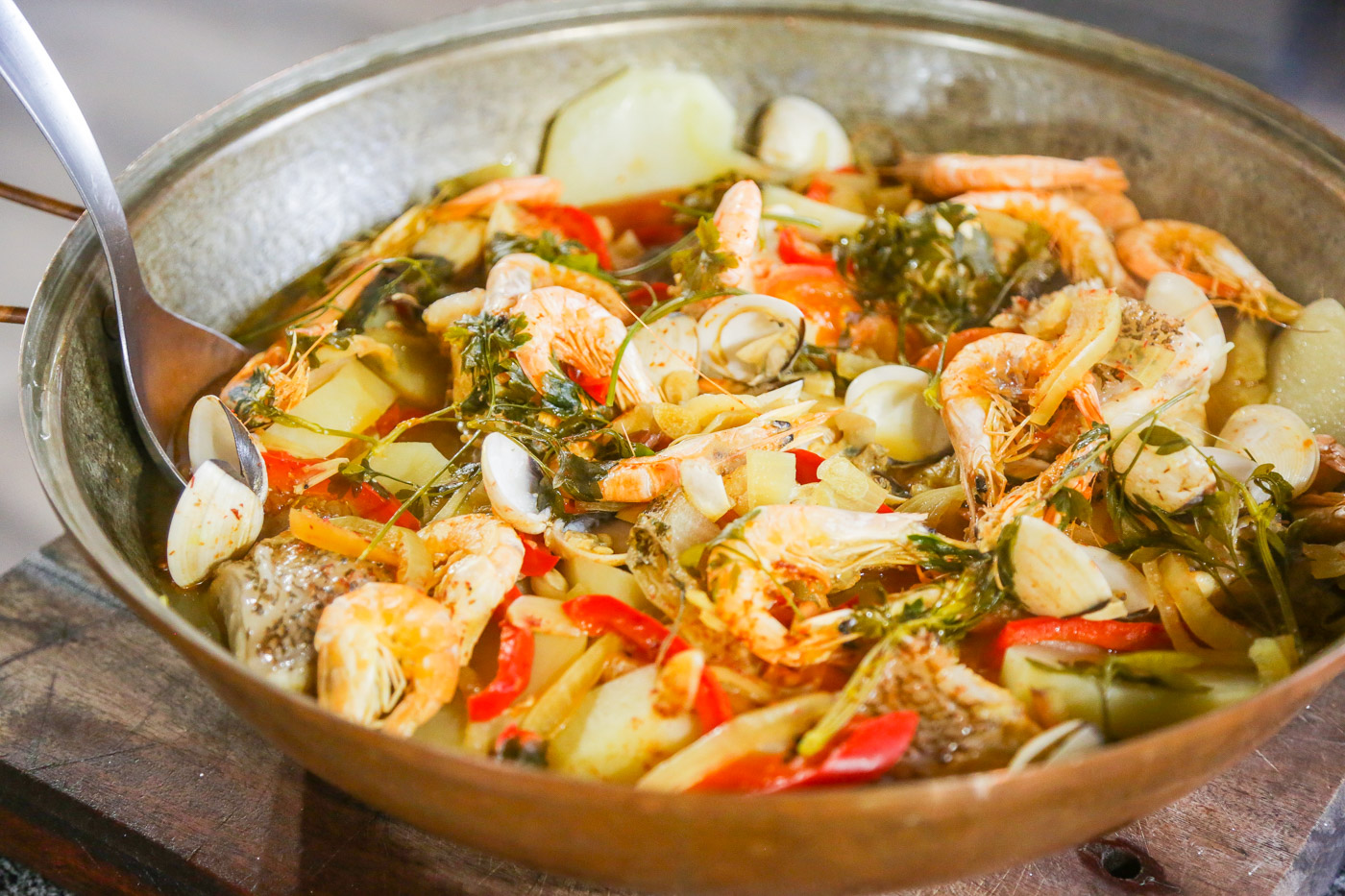 This is another traditional dish, which you will find in restaurants. This one was prepared for us at the private home of Senhor Marcolino, who invited us for dinner, so we could taste his cataplana. It was definitely one of the best meals we had in the island.
7. Fried mackerel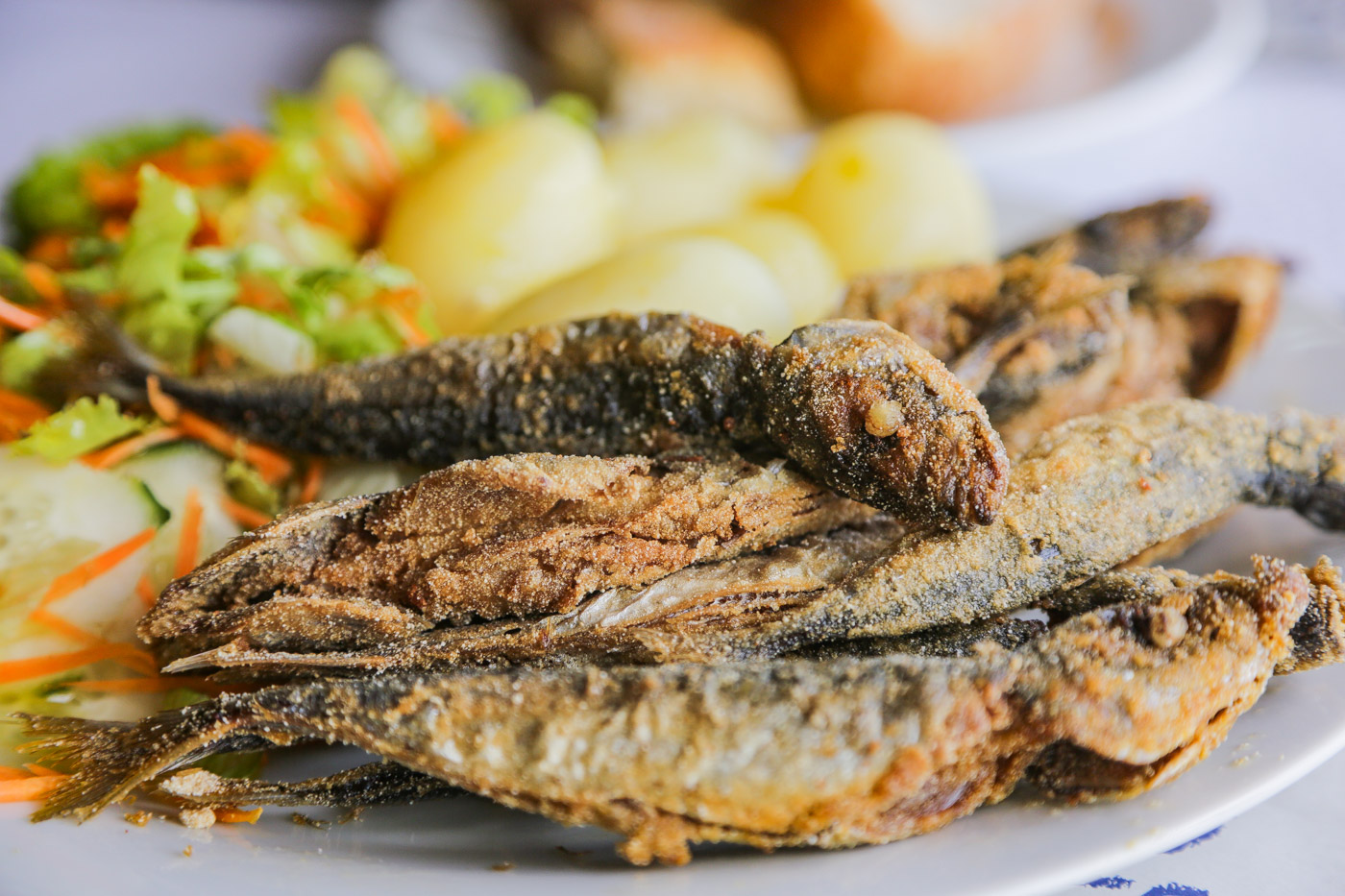 Even the least noble ones, such as horse mackerel, are cooked in restaurants, in a simple but tasty way. This fish is found in different sizes. While the big ones (the size of bream) are usually grilled, the small ones (smaller than sardines) are usually fried and eaten the same way one eats French fries: holding one end between two fingers and sliding them into the mouth, eating everything, including head, bones and tail.
8. Not a ceviche (but very close!)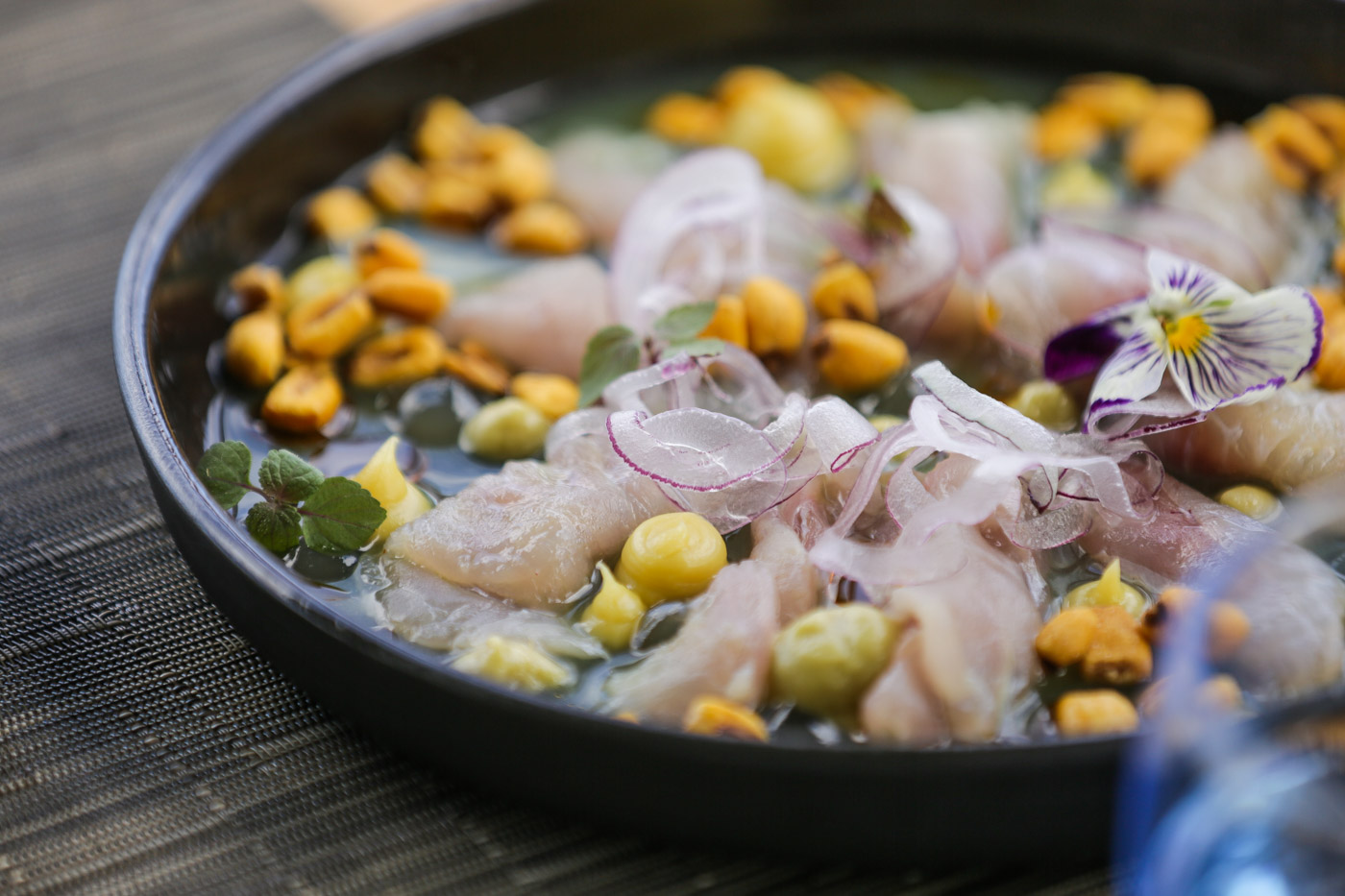 Another excellent dish mixing local ingredients with international recipes. This time the chef warns with a name 'this is not a ceviche' though the technique used to cook the raw fish in a marinade of coconut milk and lime reminds the Peruvian dish ceviche. Ceviche or not, the result is a dainty dish to cry for more…
Restaurant Tip: We had a delicious burger with unbeatable views over the Santa Barbara beach at the White Azores Restaurant.
9. Smoked salmon with quinoa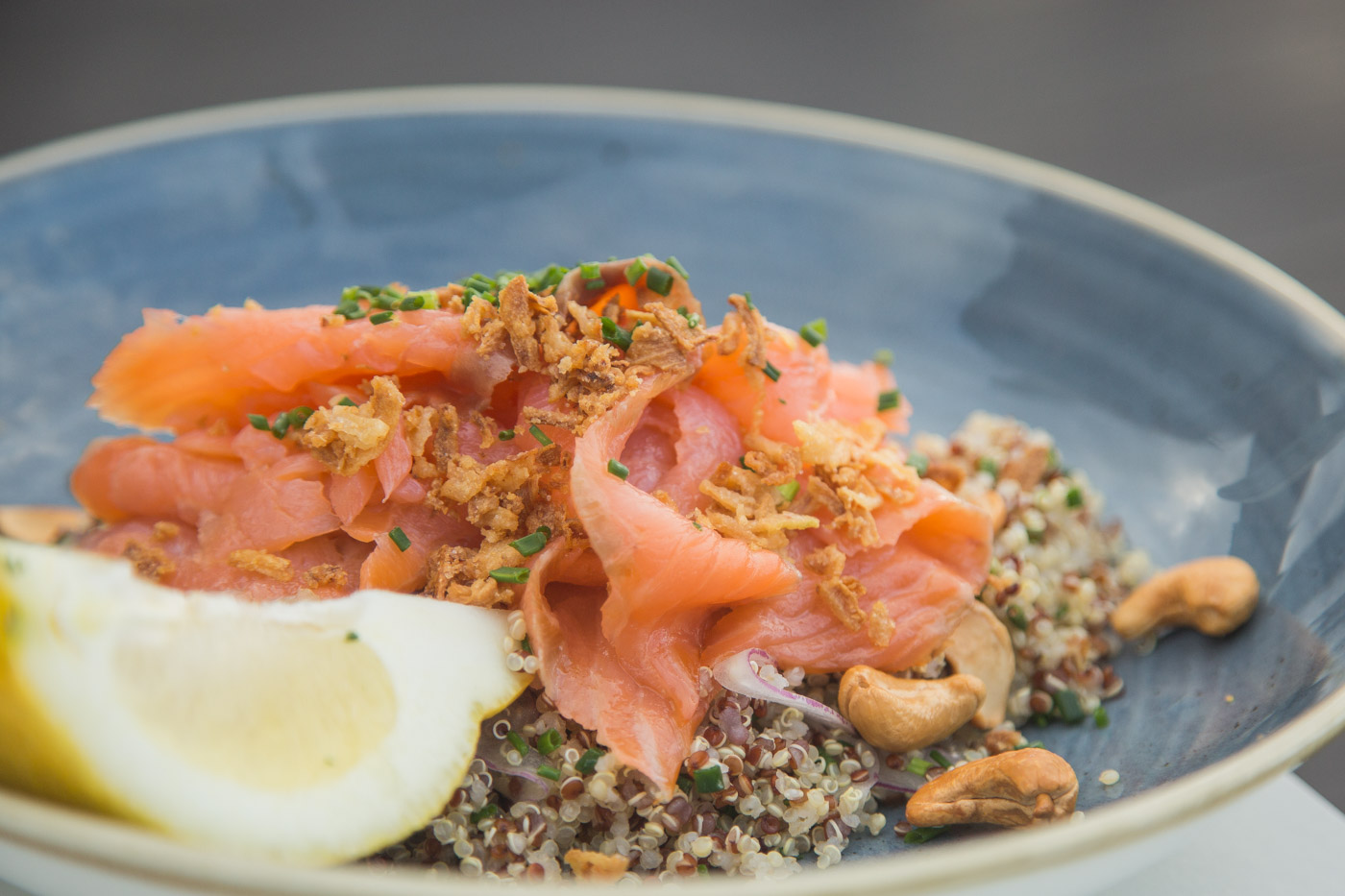 Another great mixture of ingredients that results in a superb and scrumptious dish with smoked salmon and nuts, served with fried onion and quinoa. These portions were somehow lighter than the ones found in traditional restaurants, but filling enough and really yummy!
10. Beef and shrimp skewer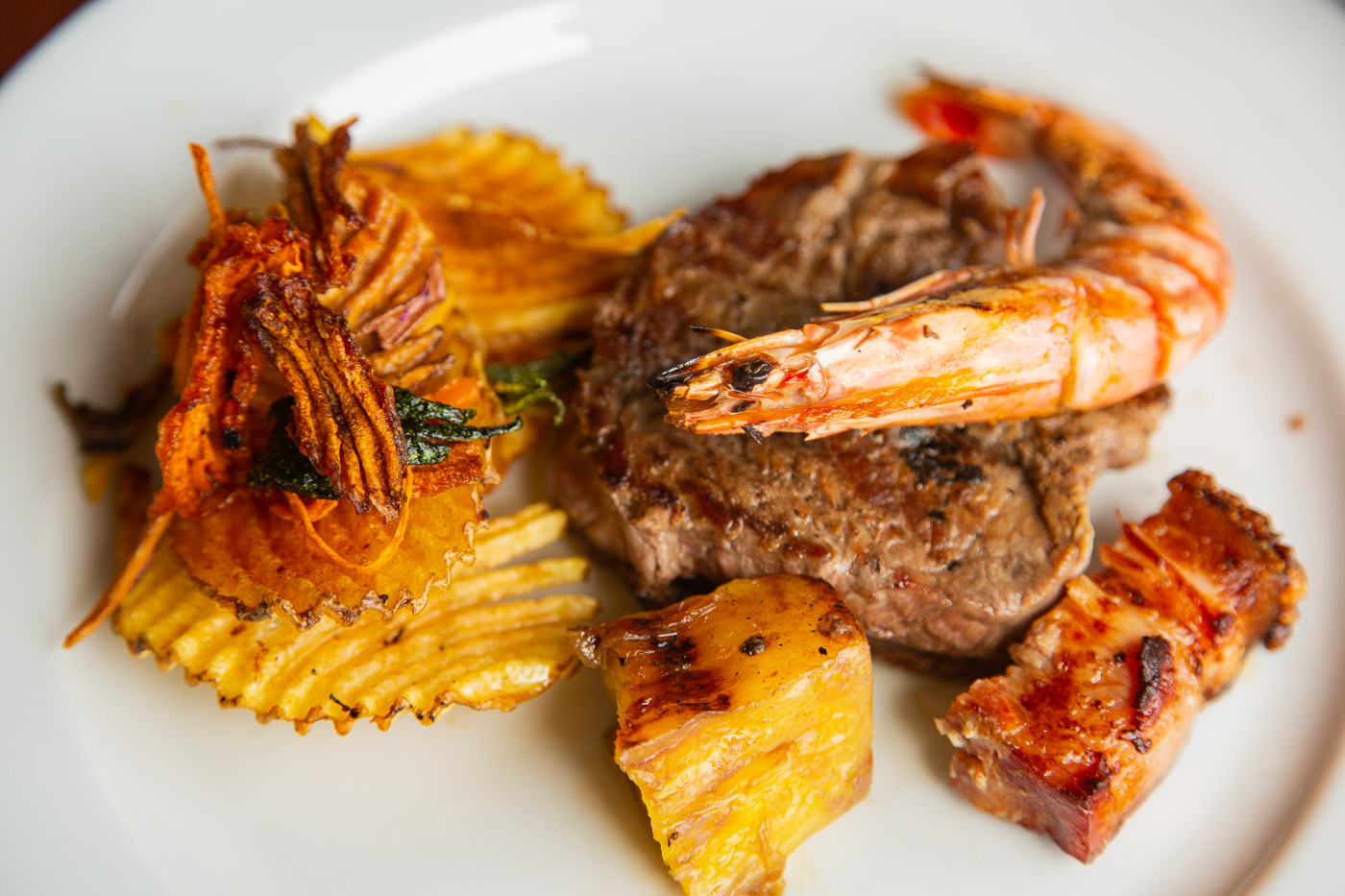 There were many good restaurants in São Jorge, but if we had to select only one, that would be the Sabores Sopranos. We ended up going there a couple of times, and it was never because of the service. The food there is really tasty, and regardless of choosing fish or meat, you are sure to be always satisfied.
Restaurant tip: The Sabores Sopranos Restaurant in São Jorge Island had some of the most delicious dishes we had in the archipelago!
Deserts & Drinks
1. Dona Amélia (Terceira)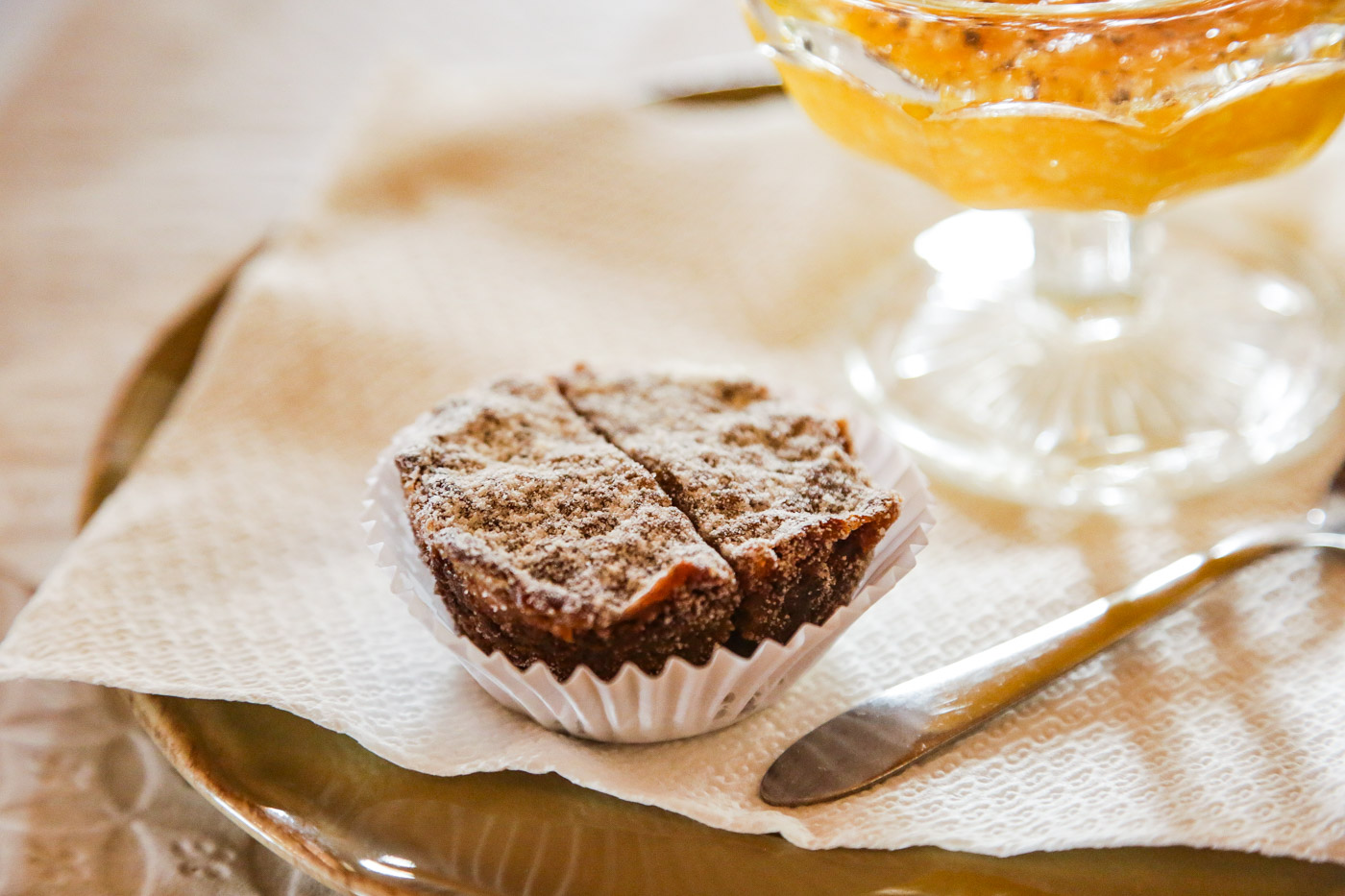 The Dona Amélia is a sweet created in honour of Queen Dona Amélia, when she came to Terceira Island on a visit. Today, it has become the traditional sweet of the island, served in restaurants, hotels, cafés or bakeries. We loved it, even though it was a bit too sweet for our taste.
2. Espécies (São Jorge)

These cookies are incredibly good and can be found in bakers or even in the supermarket. They are made with different spices, such as  fennel, cinnamon and pepper, which becomes the brown filling inside a soft dough that cooks in the oven until crispy.
3. Pineapple (São Miguel)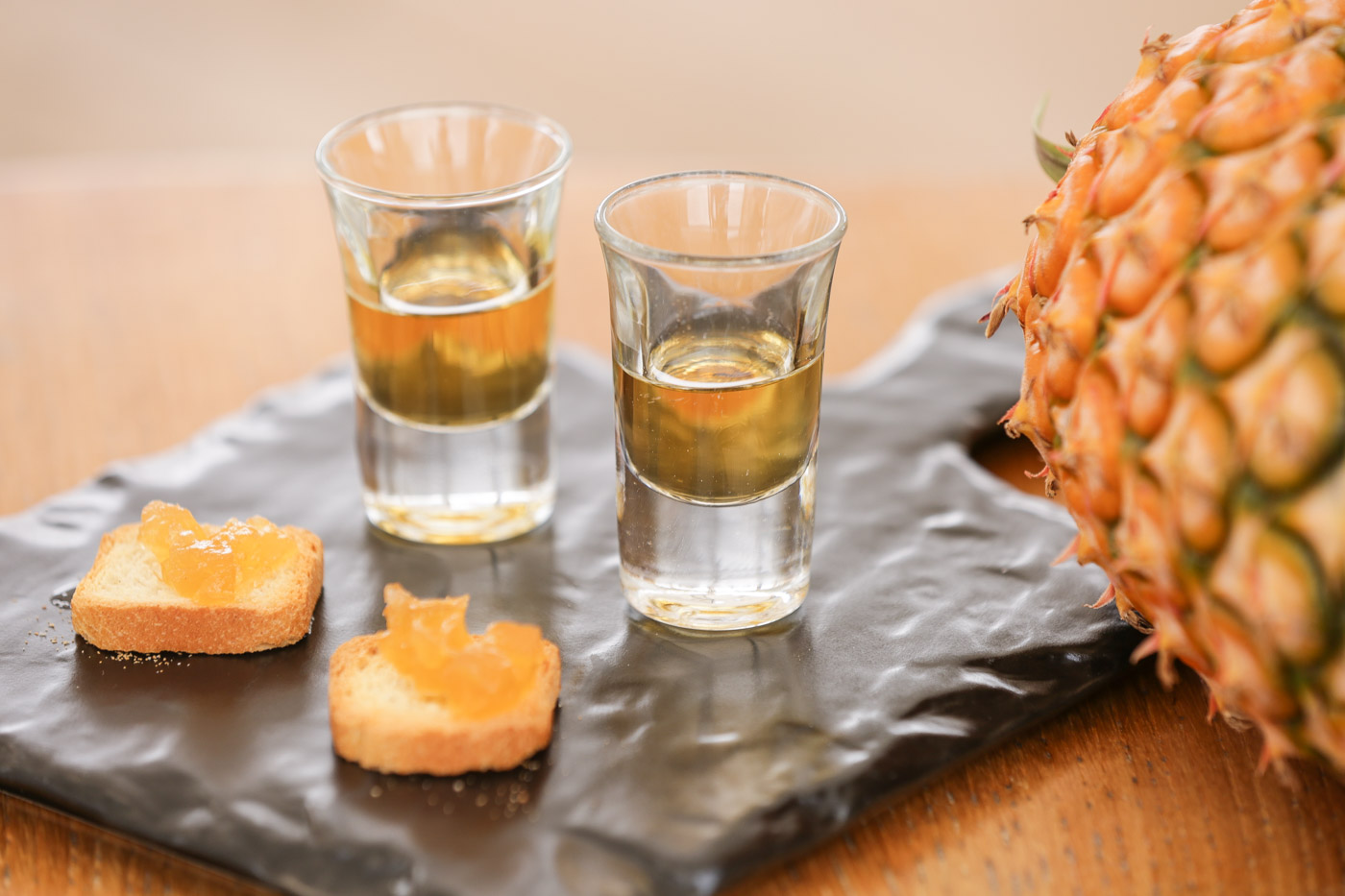 The particular subtropical climate of the Azores produces edibles that cannot be grown in the rest of Europe. That's why they have tropical fruits, such as pineapple, passionfruit and bananas as well as tea (in São Miguel) and coffee (in São Jorge). The Portuguese brought the pineapple from Brazil to São Miguel in the 19th century, but used it first as an ornamental plant. Later they discovered that the fruit was actually delicious and its growth could replace the production of oranges, which had been devastated by gummosis, a fungal disease. In the early 20th century the island was already exporting pineapple to Europe, Russia and the US. Each year the island produces circa 700 to 1,000 tons of pineapples.
4. Coffee (São Jorge)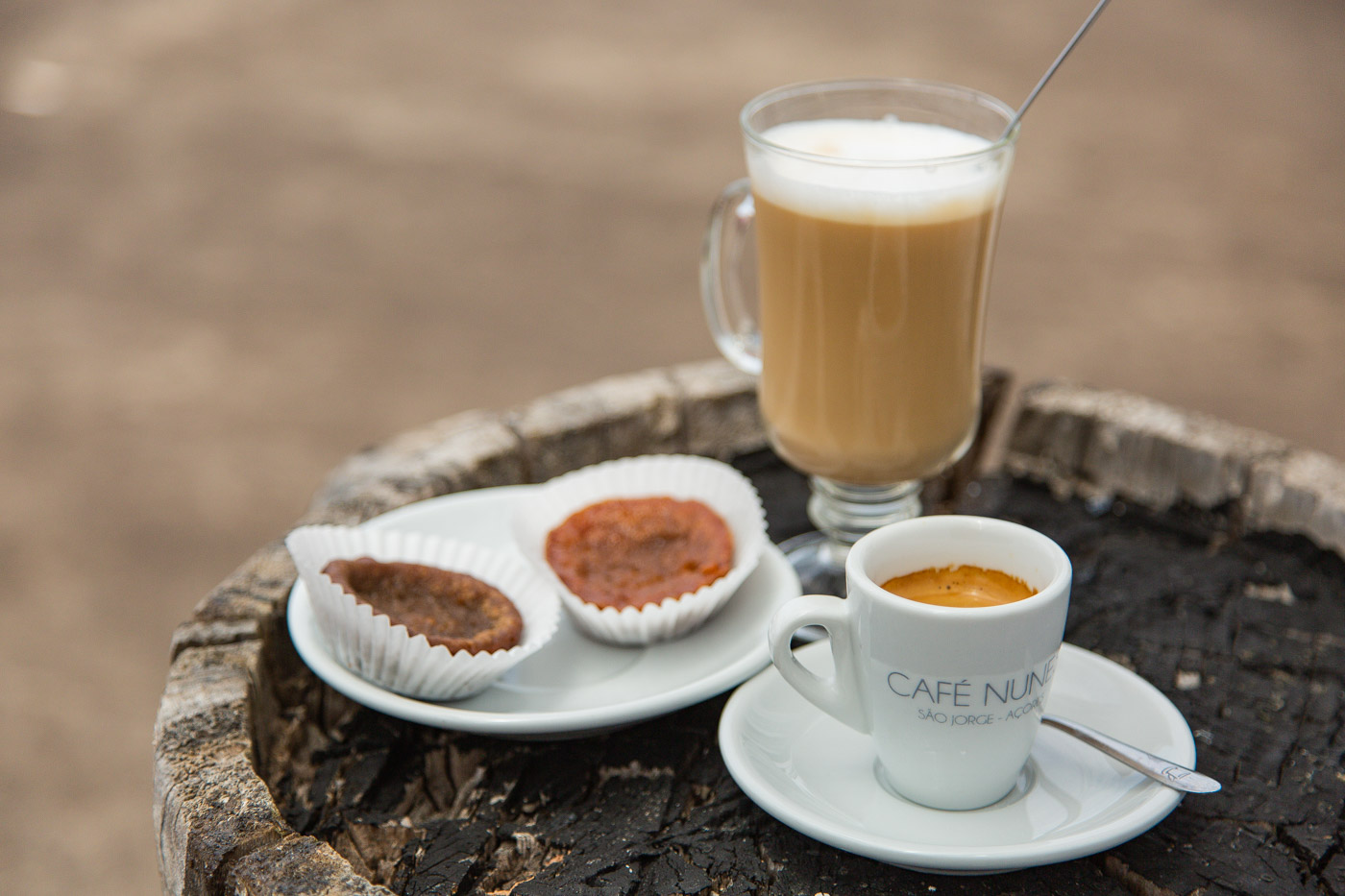 The Azores really have it all, including the only coffee plantation in Europe. The plantation is a family business and so tiny that Mr Nunes doesn't ever consider exporting. His production is sold exclusively on his coffee shop, where one can have a coffee or buy a small bag of grain to take home.
5. Wine

If you like wine, you should go to one of the many wine tastings that the adegas organise. They will be happy to introduce you to the local wines and tell you about the grapes and the wine production of the island. For more info, read our article about the Adegas of Pico Island.
6. Cocktails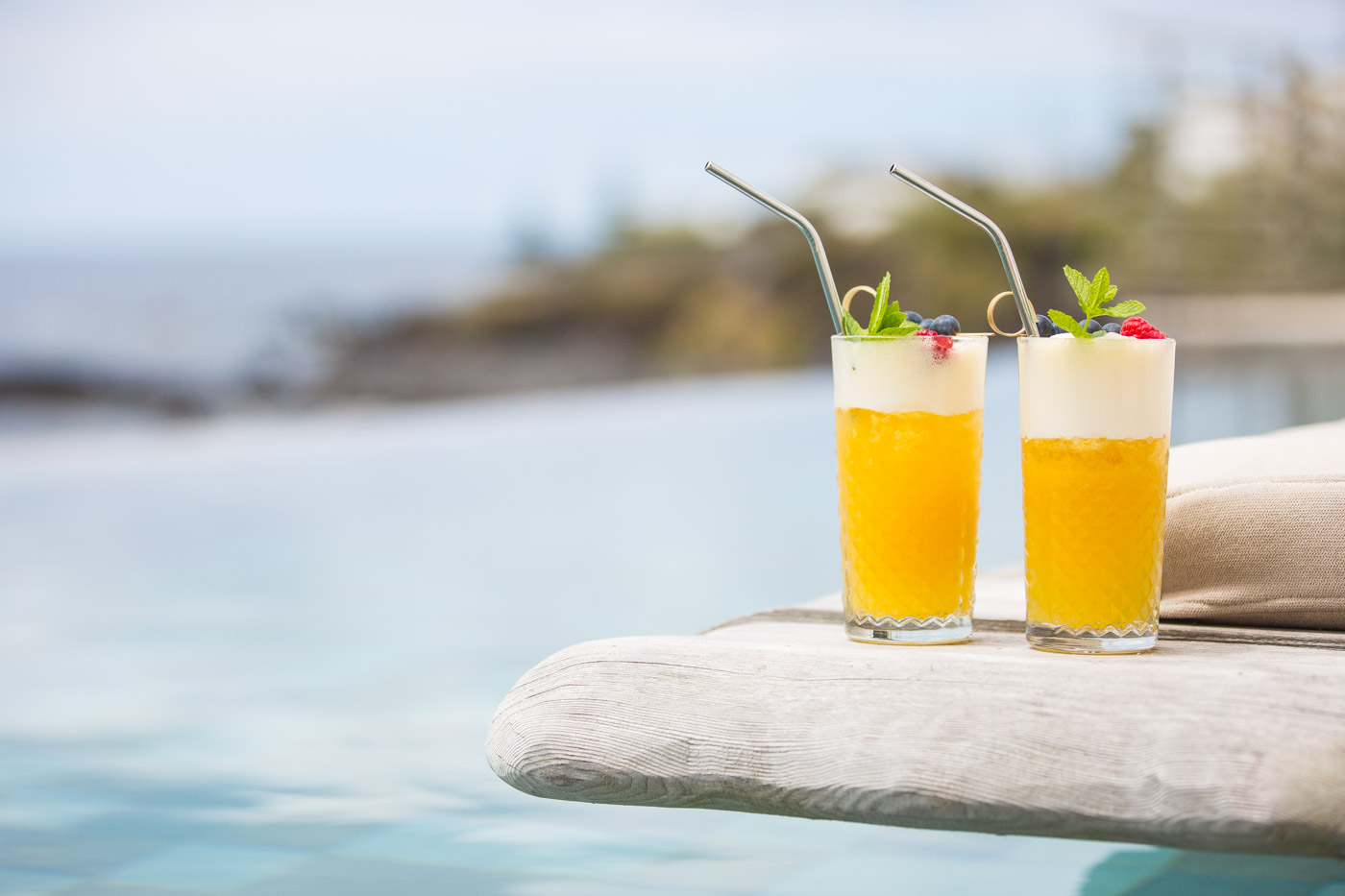 Oh the cocktails of the Azores! With so much pineapple and other tropical fruits, it is not surprising that cocktails are delicious in the Azores. As we love fruits, for us this was an opportunity to drink non-alcoholic cocktails. But of course, your bartender (or mixologist) will be glad to prepare alcoholic cocktails too).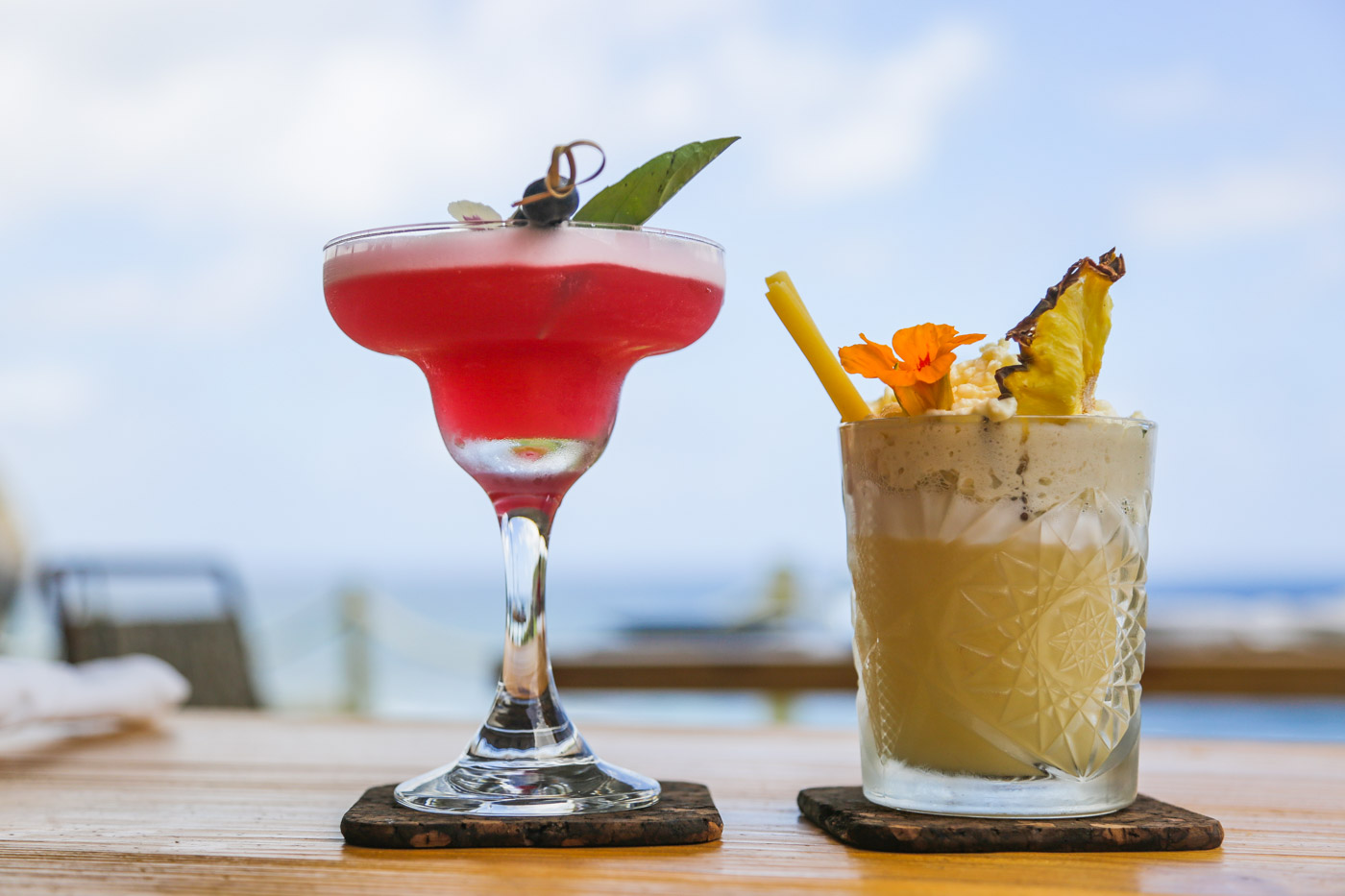 Restaurant tip: We had delicious cocktails at Santa Barbara beach at the White Azores Restaurant.
7. Tea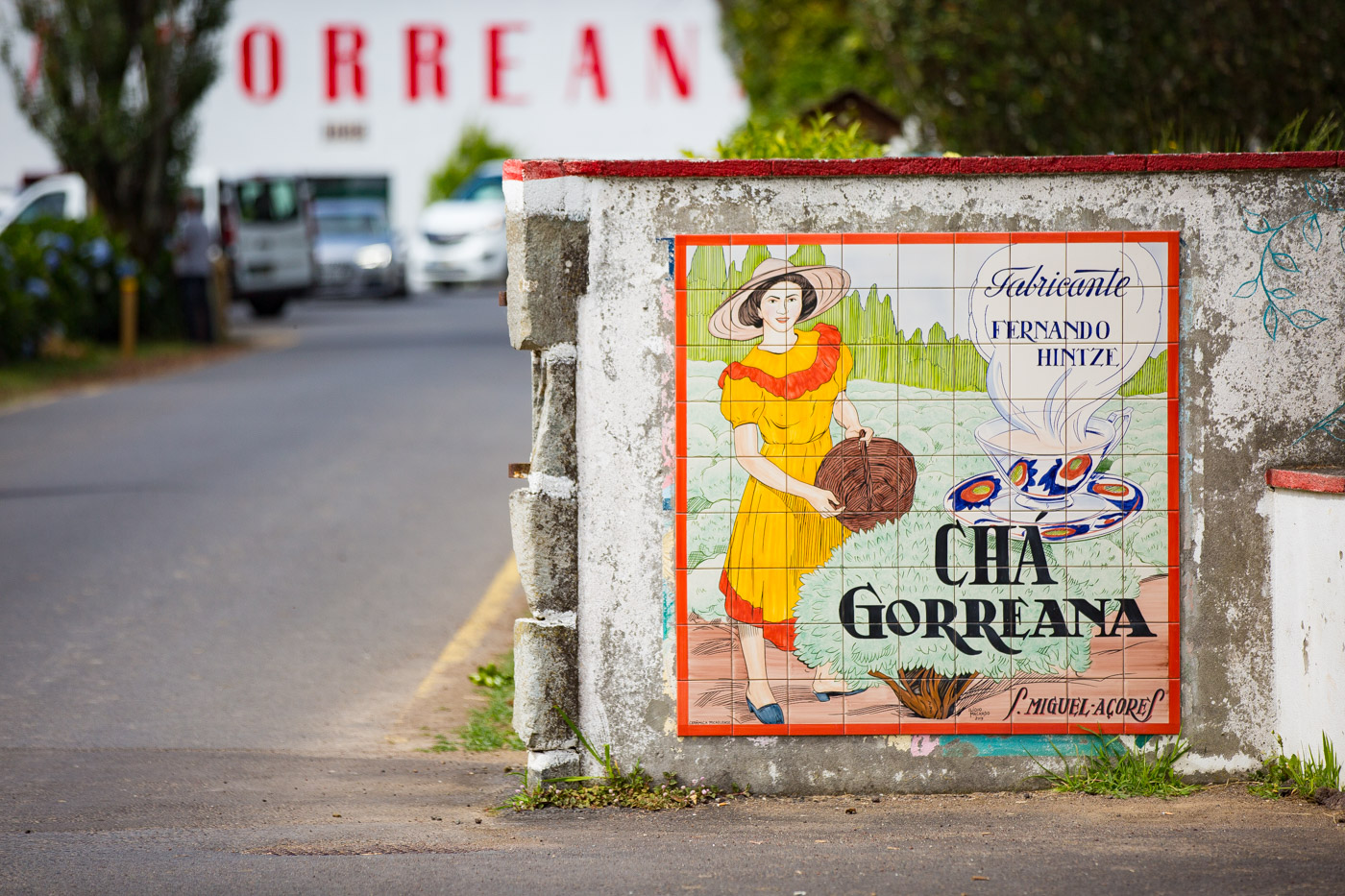 The Azores is home to the oldest tea plantations in Europe. Gorreana and Porto Formoso are the two centenary tea factories on the island of São Miguel, whose teas are recognised as world class products. They pride themselves in having handpicked leaves; all grown without the use of any pesticides or preservatives. This is possible because tea plagues do not survive in the island's climate. All tea derives from the leaves of Camellia Sinensis. Varieties in taste and aroma depend on the selection of leaves, the process involved in drying the leaves, the soil's pH level, the climate and even the altitude. What sets Azorean tea apart is the drying phase, which is done in the open air, near the salty sea.
Other Recommendations:
The Cella Bar (Pico Island)

On Pico Island, don't miss the Cella bar, with its unique architecture and a lovely terrace with unbeatable views over the sea.
Santa Bárbara Eco Beach resort (São Miguel Island)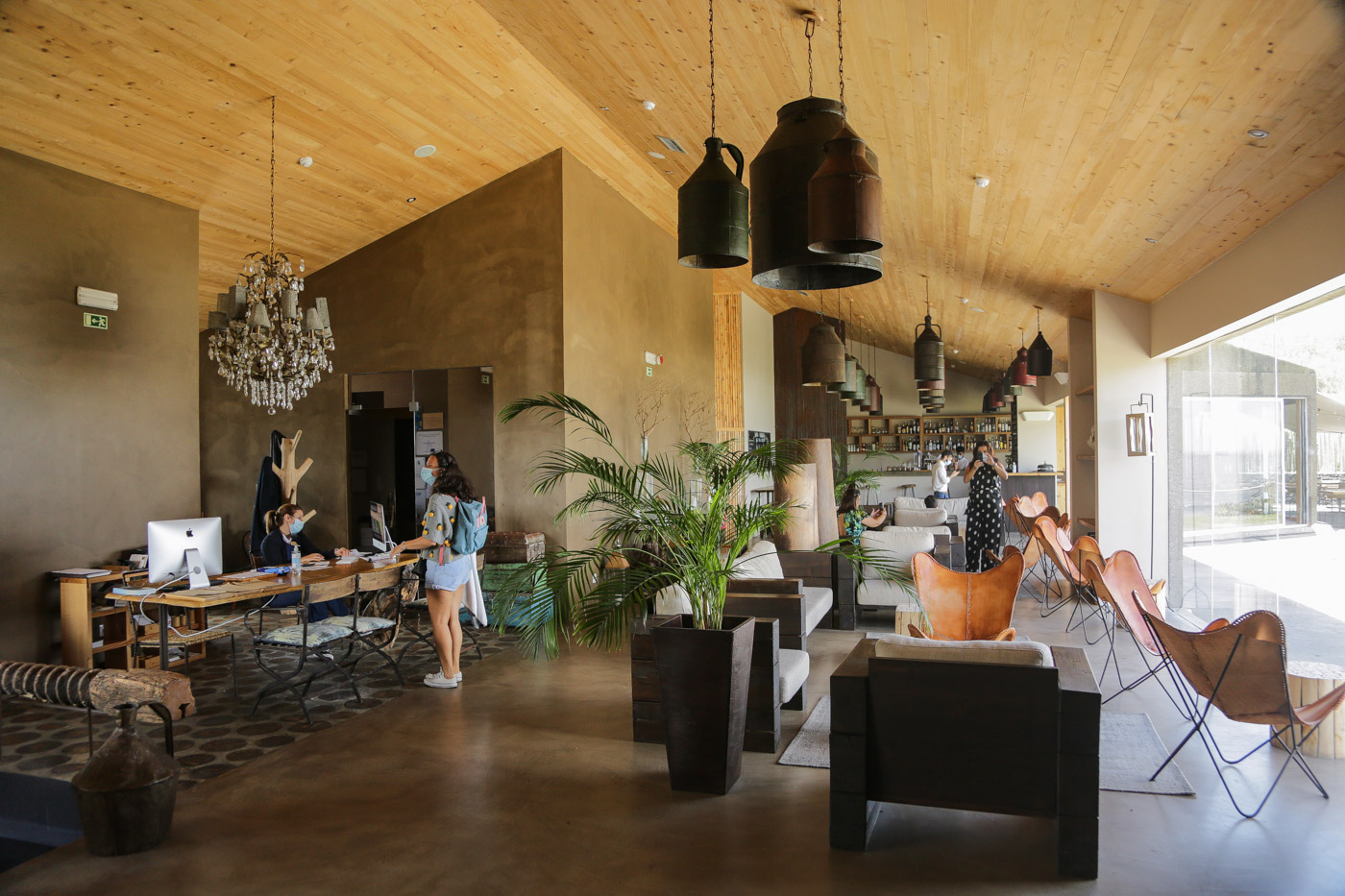 Another place for a small snack at lunch with views over the Santa Bárbara beach. The atmosphere is very cozy inside, and they even have a fireplace with wood for cold winters in the main room.
The White (São Miguel Island)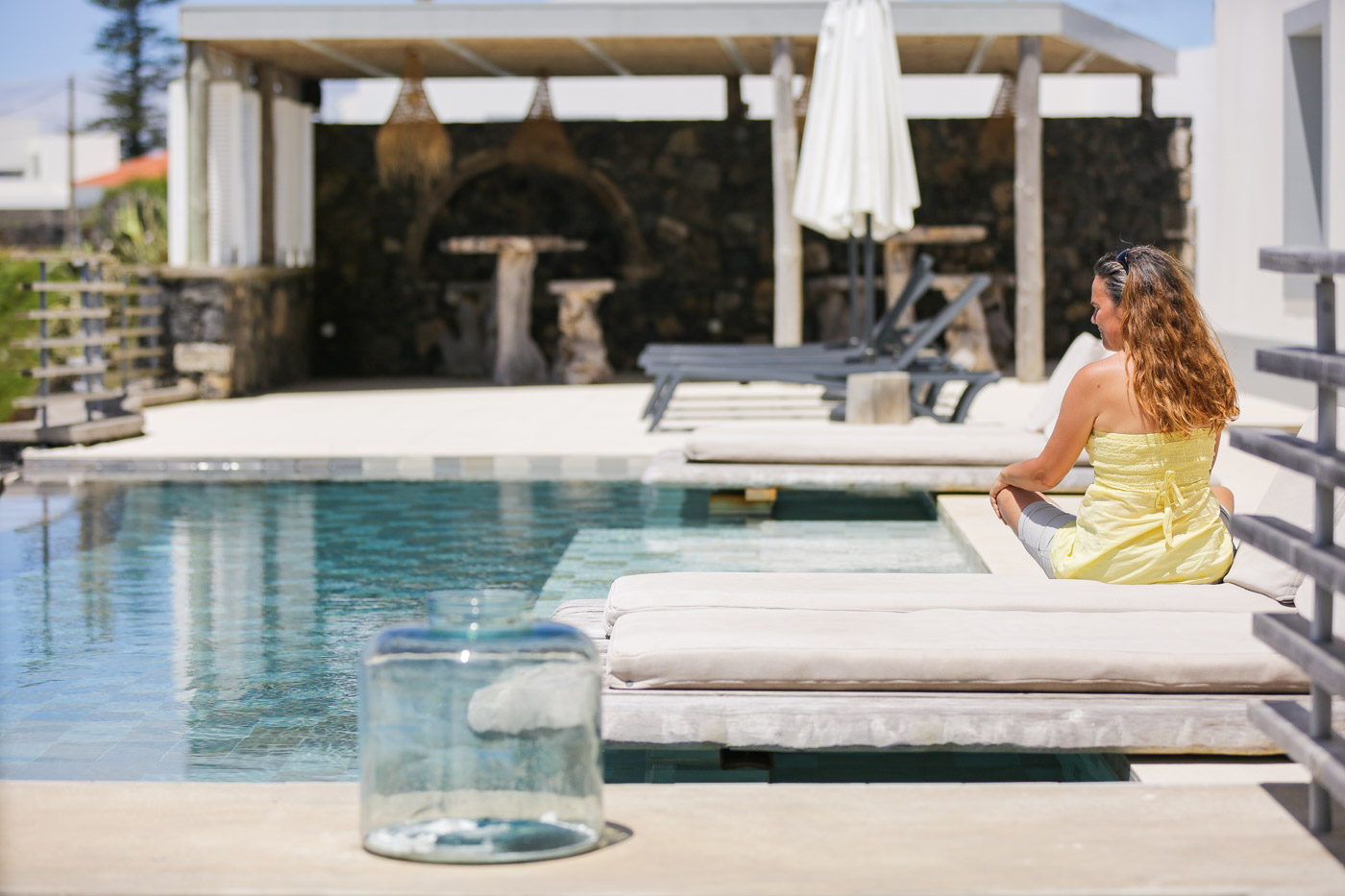 With an infinity pool with views over the sea, you can have a superb breakfast or a light lunch at this resort, which also serves very tasty cocktails.
Interested in São Miguel Island? Read also the following articles:
And find out more about the other islands: