Even though we are not quite bewitched by cemeteries, it is not rare for us to go out of our way to visit a graveyard. Cemeteries are part of the culture of people and vary significantly according to customs and religion. Here is a selection of 5 cemeteries from around the world, that we think are worth to see, either because of their beautiful location, their fine mausolea or their remarkable tenants.
1.  Okunoin Cemetery, Koyasan (Japan)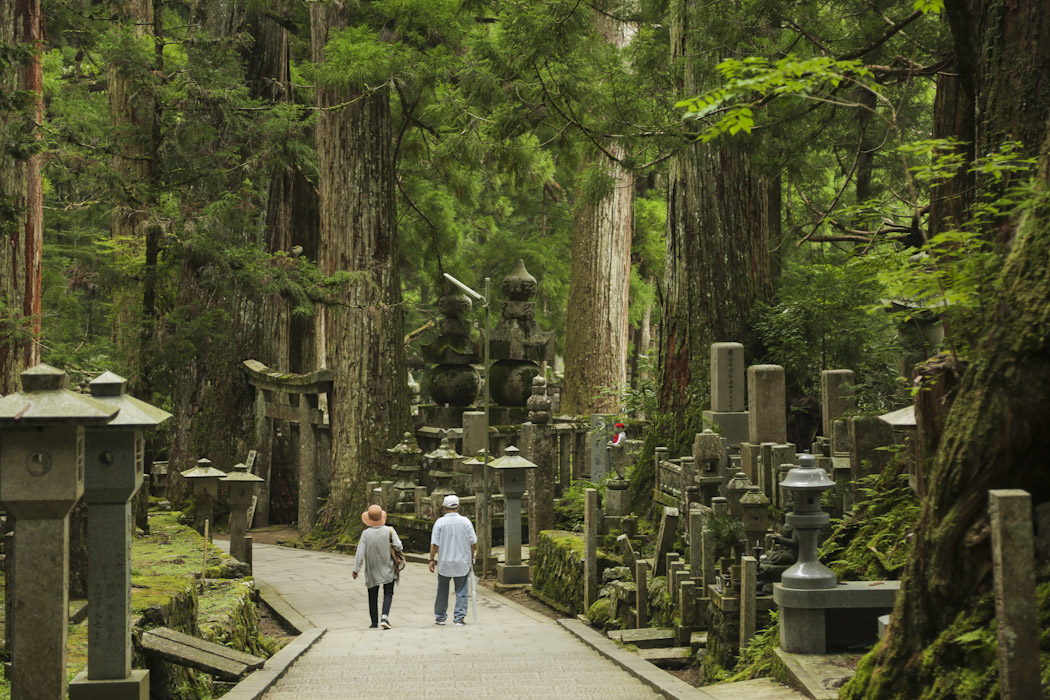 This is the largest cemetery in Japan, and probably also the most fascinating one. But this cemetery is known for many other reasons. Okunoin has 200,000 unique gravestones and monuments located in the forest. We advise a visit at night, when the pathway is illuminated by the glow of the lined stone lanterns…
2. Santa Ifigenia Cemetery, Santiago de Cuba (Cuba)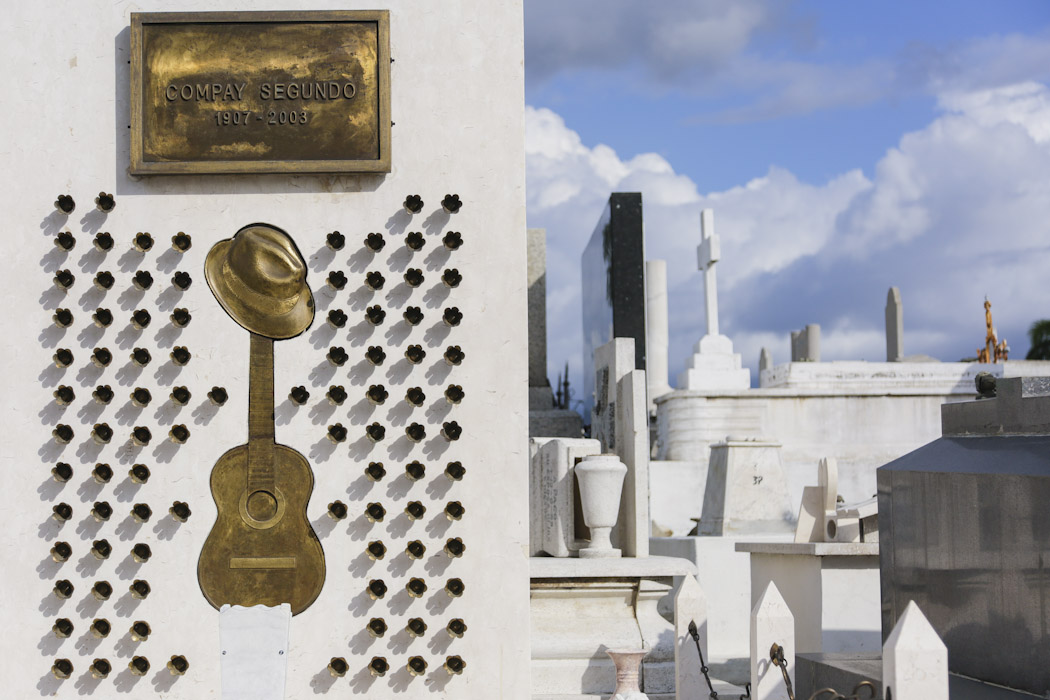 In the lovely cemetery of Santiago de Cuba lies the tomb of Compay Segundo, leader musician of Buena Vista Social Club band. There are many other important tombs there, such as the magnificent mausoleum of Jose Martí, the national hero, as well as the recent tomb of Fidel Castro. Every hour there is an imposing change of the guard, with music and a dozen guards.
3. City of the Dead (Kyrgyzstan)

Kyrgyz cemeteries have the feel of abandoned cities because it is not the Kyrgyz culture to visit their dead. Here the adornments are a reference to Islam, with the Islamic star and crescent on top of the sepulchre. Very often there are also nomadic (deer antlers or eagles) or Soviet references (hammer and sickle).
4. La Recoleta Cemetery, Buenos Aires (Argentina)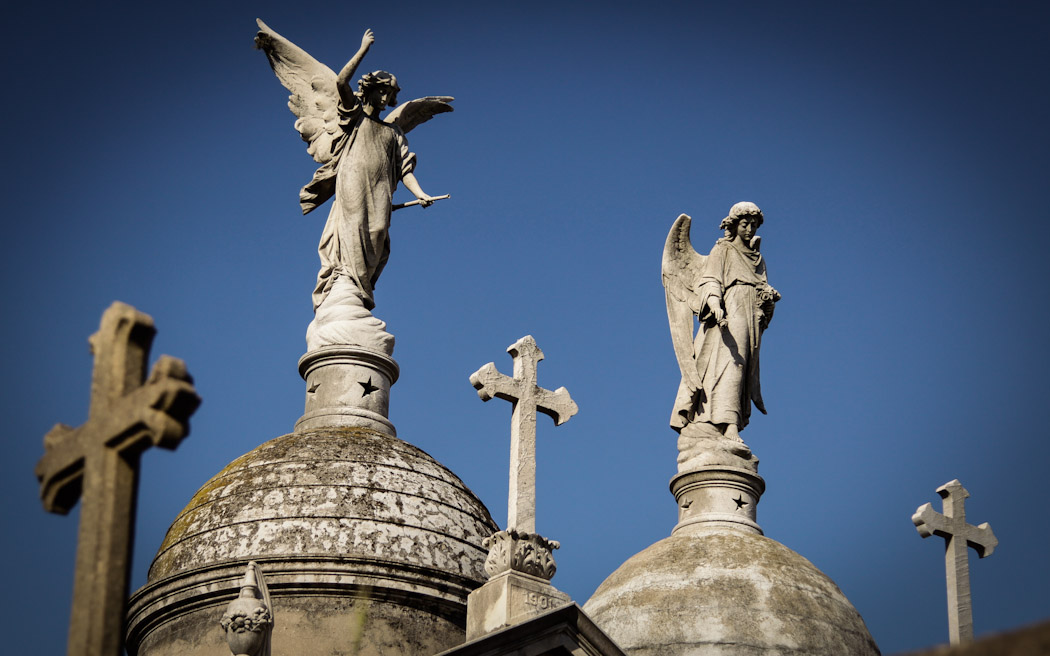 There is at least one widely known resident in this graveyard, and that is Eva Péron. Her sepulchre is not very impressive when compared to the others and, was it not for the number of flowers on it, one could easily pass by without noticing it. Much prettier are the Baroque, Neo-Gothic or Art Nouveau tombs which are now national monuments. We very much liked a few tombs that had unordinary sculptures which, without being morbid, were representative of both the deceased or the circumstances of their death.
5. Martyrs' Memorial Cemetery Kovaci, Sarajevo (Bosnia & Herzegovina)

This cemetery received the victims of the Bosnian war and of the siege of Sarajevo that took place from 1992 to 1996. It is spread over a hill that grows all the way up from the city. Its situation uphill gives it a dominant visibility and presence, as if it were a guarding white ghost not letting the city forget the atrocities it lived in such a recent past…
6. Père Lachaise Cemetery, Paris (France)

This is the best example of the power of marketing. When it was built nobody wanted to be buried there. Nowadays, after a campaign that comprised bringing a few dead celebrities here, this graveyard is the place to be interred! But beware, with three million residents, this is hardly the place for eternal rest! If this doesn't deter you, make sure you either die in Paris or have a residence there. These are the two claims that entitle you to be on the waiting list to be neighbours with Bizet, Callas, Chopin, La Fontaine, Marceau,  Modigliani, Morrison, Piaf, Proust or Wilde. But then don't raise your spirits too much, they are not known for any post-mortem social skills.
7. Cemetery of Punta Arenas, Punta Arenas (Chile)

From the outside, it is easy to confound this graveyard with a garden. Besides the care that this national monument receives, visible in all the carefully trimmed Cypresses and bushes, the mausolea are beautifully constructed in several styles and materials. Furthermore, the cemetery is organised as a city with avenues and paths. Foreign names of its first settlers and emigrants from around the world abound on the tombs' inscriptions even though this graveyard lies at the end of the world. Legend says that the reason why the imposing main portico is not used any longer (access is made through the secondary gates), is because its donor asked to be the only one using it. After her death, the portico forever remained closed.