Mbour is located along the Petite Côte, somewhere between the two well-known beach resorts of Saly-Pordudal and Pointe Sarène. As we were staying at Pointe Sarène, we decided to have a small stop at Mbour, to visit this fishing village, which is considered the second biggest fishing port of Senegal, just after Dakar.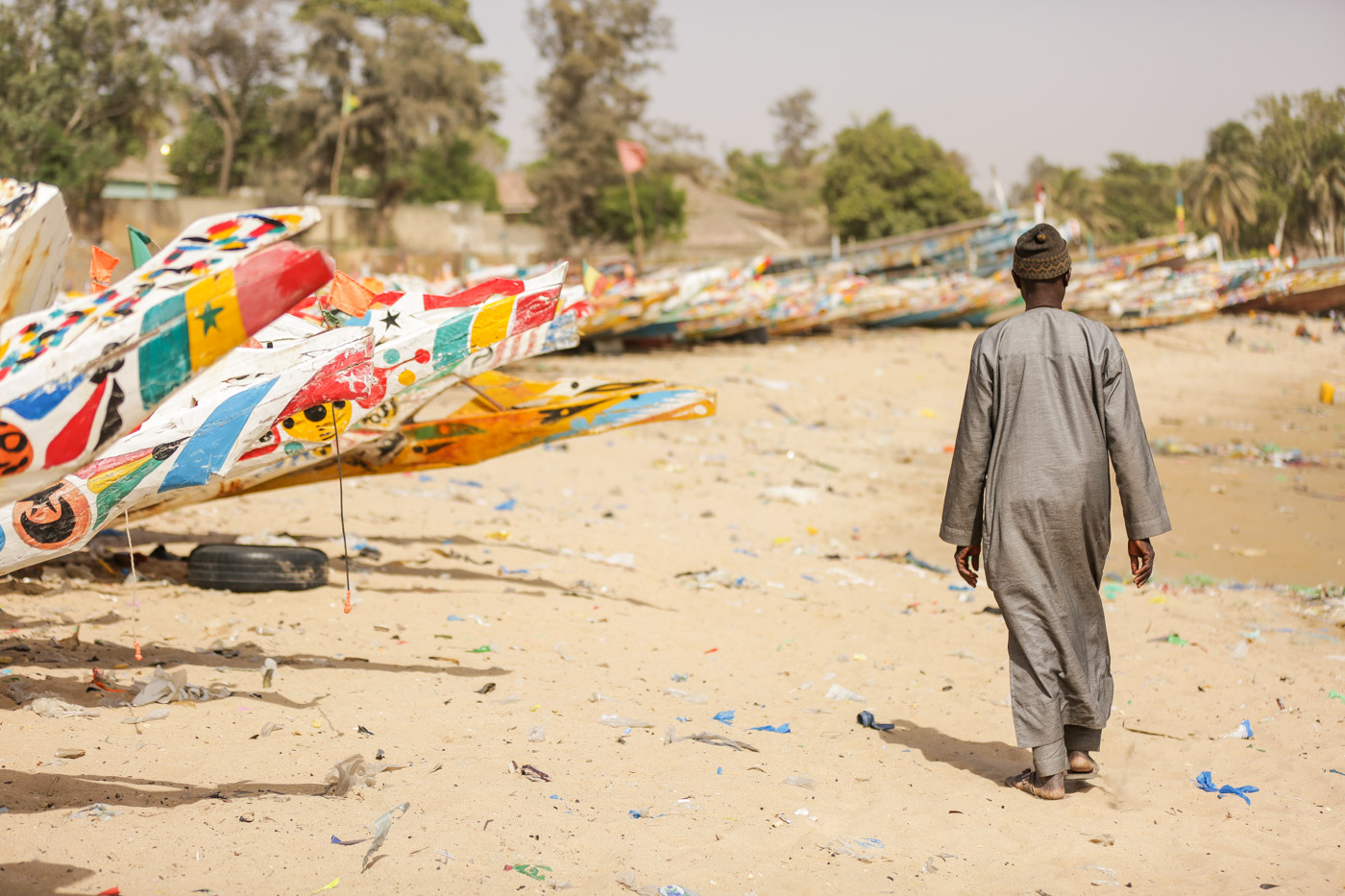 We went straight to the beach, where there was a lot of movement as several boats were arriving from the sea, packed with fishermen and hopefully also with fish. As soon as we reached the beach we were overwhelmed with what we had in front of us. on the one hand, and actually first of all, we were impressed with the pirogues. They were so many and so beautifully painted, that it was impossible not to be amazed by the view.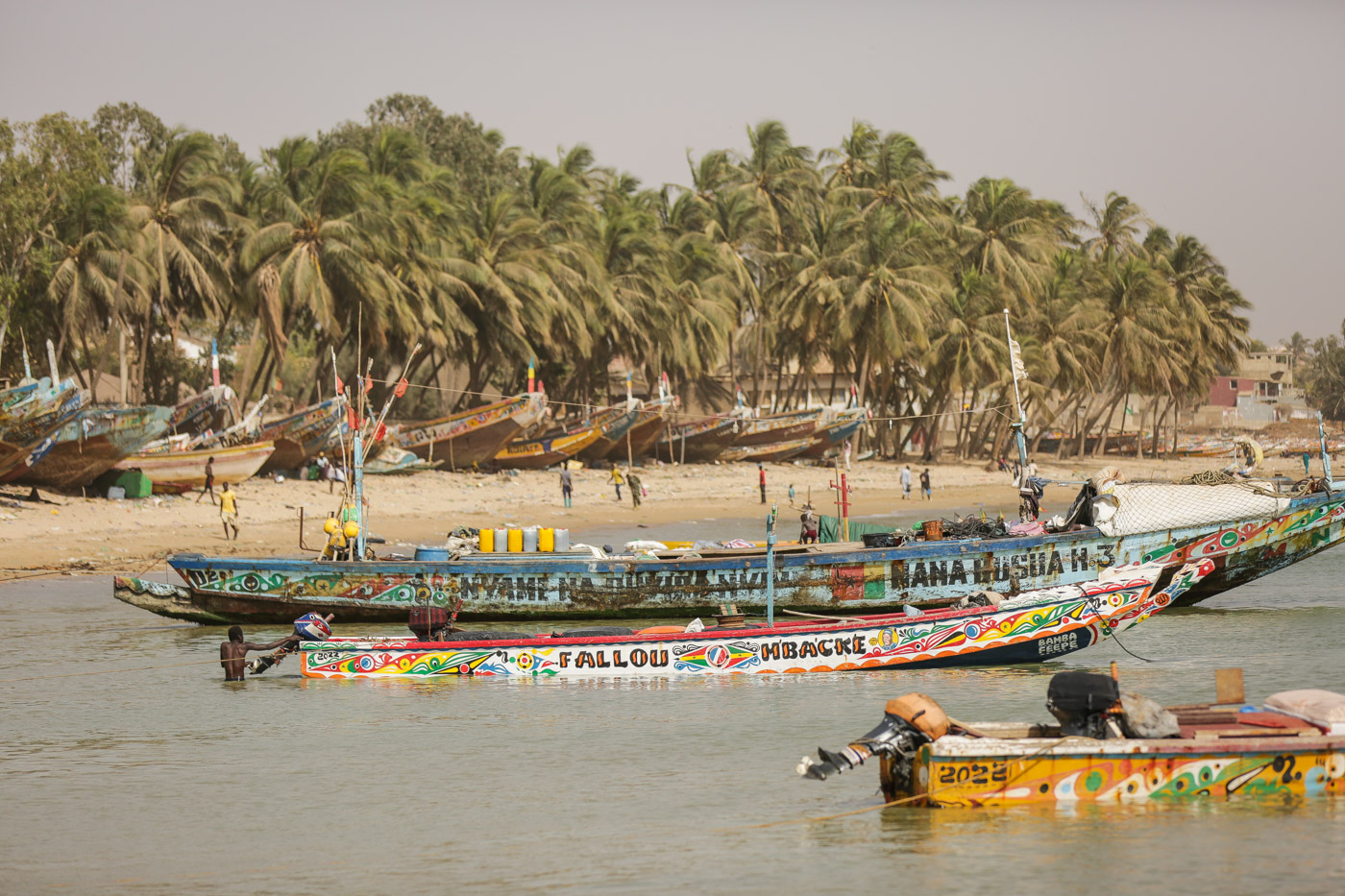 When we finally took our eyes away from the wooden pirogues, we got yet another surprise! There were so many people on the beach! Between the fishermen arriving with their pirogues full of fish and of people, and the fish merchants who come to buy the best specimens of grouper, tilapia, monkfish, snapper, swordfish, mackerel. These are just a few of the varieties that you are sure to find here.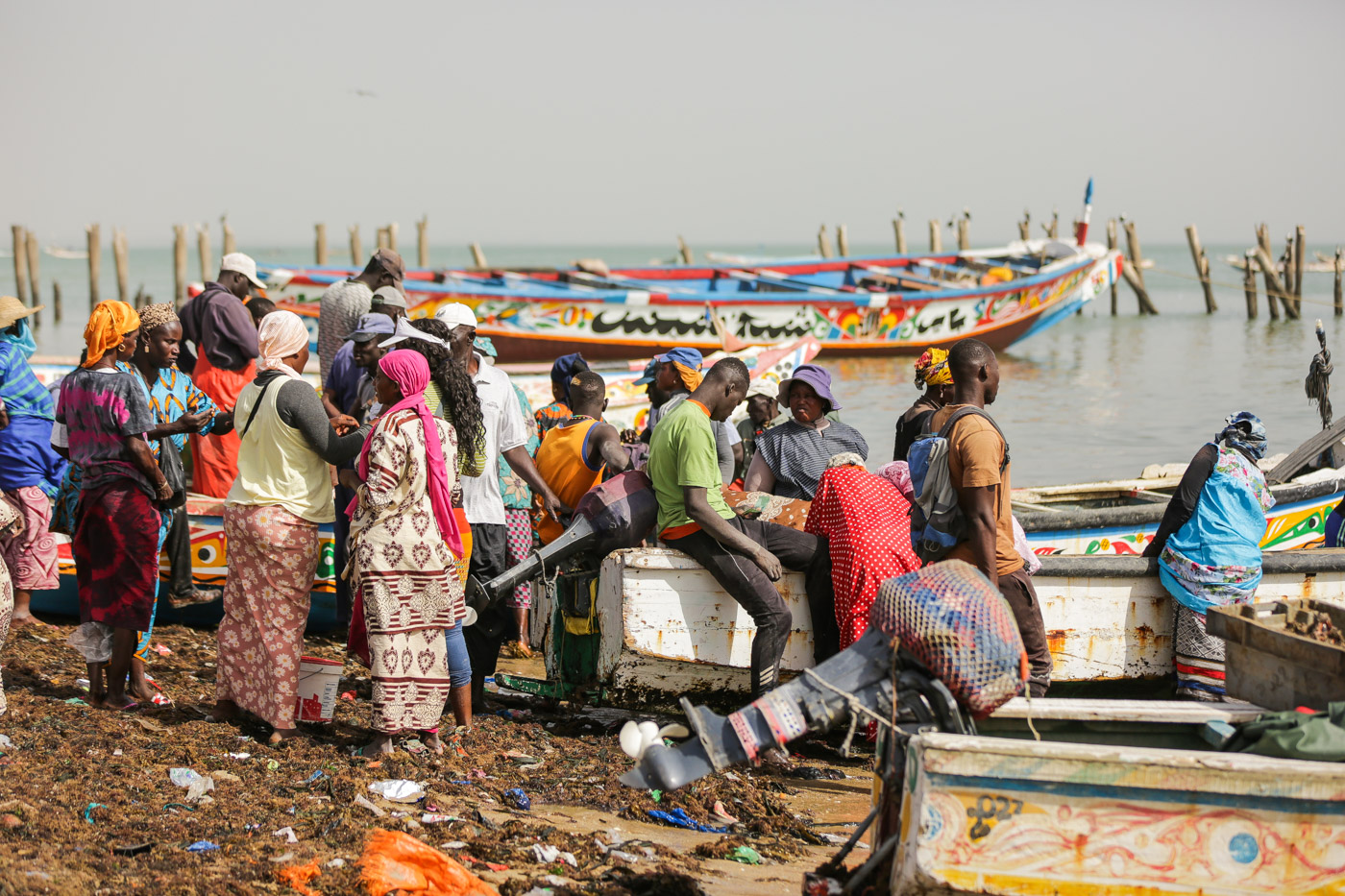 It's undeniable that the beach is not primarily a place for pleasure. This beach is a working place. Whoever comes here, comes with the intention of fishing or purchasing fish. Several workers were dividing fish into buckets according to their species and sizes, others were gutting them. Many were carrying big plastic crates on their heads, full of fish that would soon be in the local markets or restaurants.. Everybody was busy and we made sure we did not interrupt these busy fishermen.
We couldn't help notice the huge amount of trash on the beach. Unfortunately, the trash was not all organic, related to the fishing and gutting of fish. There was a lot of plastic scattered on the beach, and this is a real problem, as most of this plastic will end up in the sea with the high tide.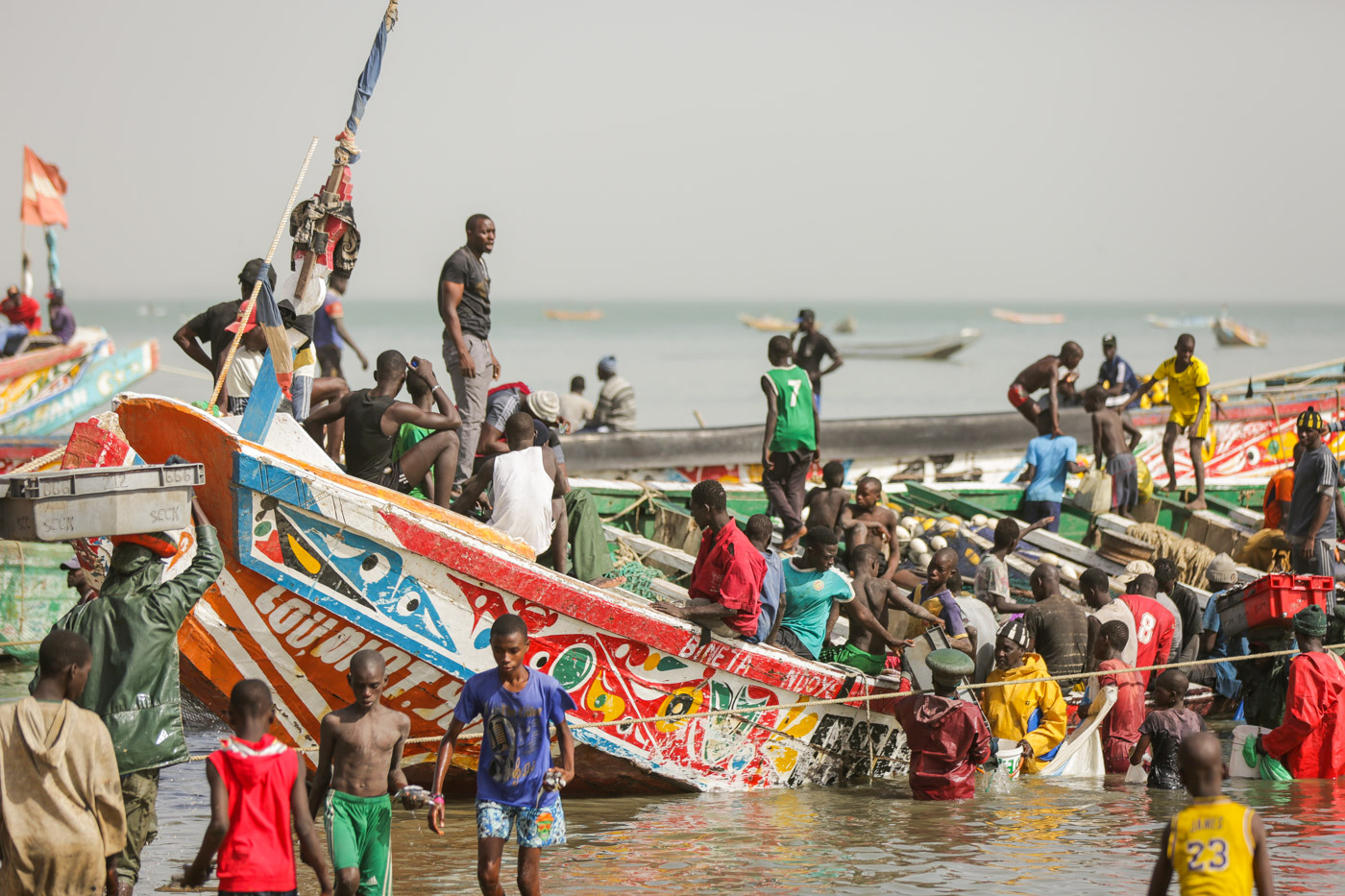 Interested in Senegal? Read also the following articles: