After a few days having a deserved rest at the quiet beaches of the Petite Côte, we continued southwards, following the road that takes to Gambia. But our aim was not to leave Senegal, yet. We wanted to spend some time at the Saloum Delta, a unique biosphere constituted by mangroves, islets and estuaries,  which has been assigned a UNESCO World Heritage Site in 2011.
This immense delta covers an extension of 180,000 hectares and is actually the split of not only the Saloum River, but also of the Diombos River and the Bandiala River. The extension of the delta alone makes the area an important habitat for birds and for that reason the Saloum Delta has been considered a protected Bird Area by Birdlife International.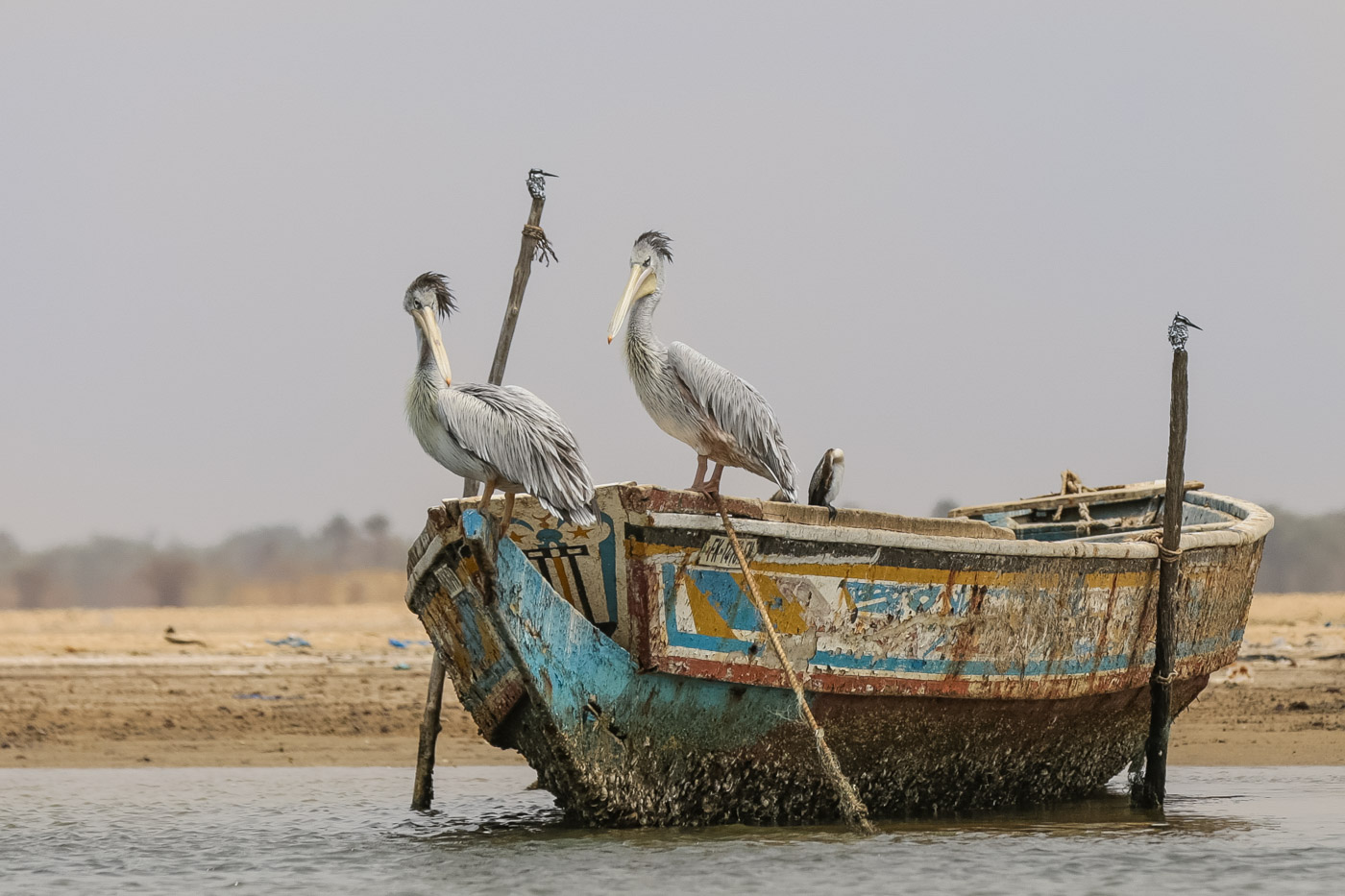 We looked forward to exploring the delta in the most intimate way: by boat. Our guide took us to the village of Ndangane by car and there we took a boat for two hours of pure pleasure along the mangroves and creeks of the delta. The village itself is quite small, and it is the area near the delta that is more lively, with many restaurants, lodges and shops that cater for tourists on the northern shore of the delta.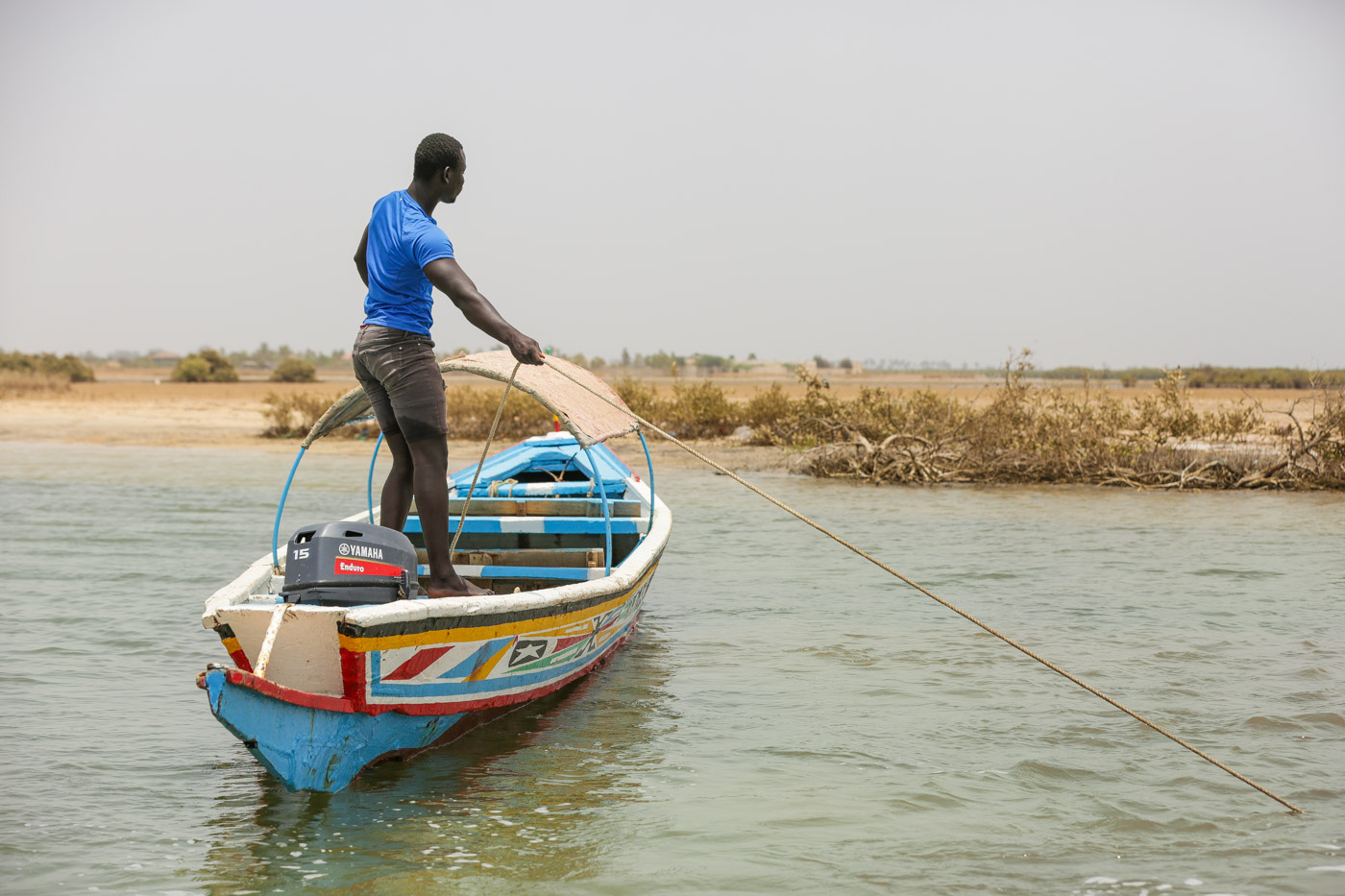 We boarded our pirogue (the traditional wooden boats) and headed into the heart of the delta. The first kilometres follow the coast, and so it was possible for us to observe the daily life of those who live by the delta. The population uses the boats to access different villages along the delta, for this reason we saw many taxi-boats navigating with locals on their errands.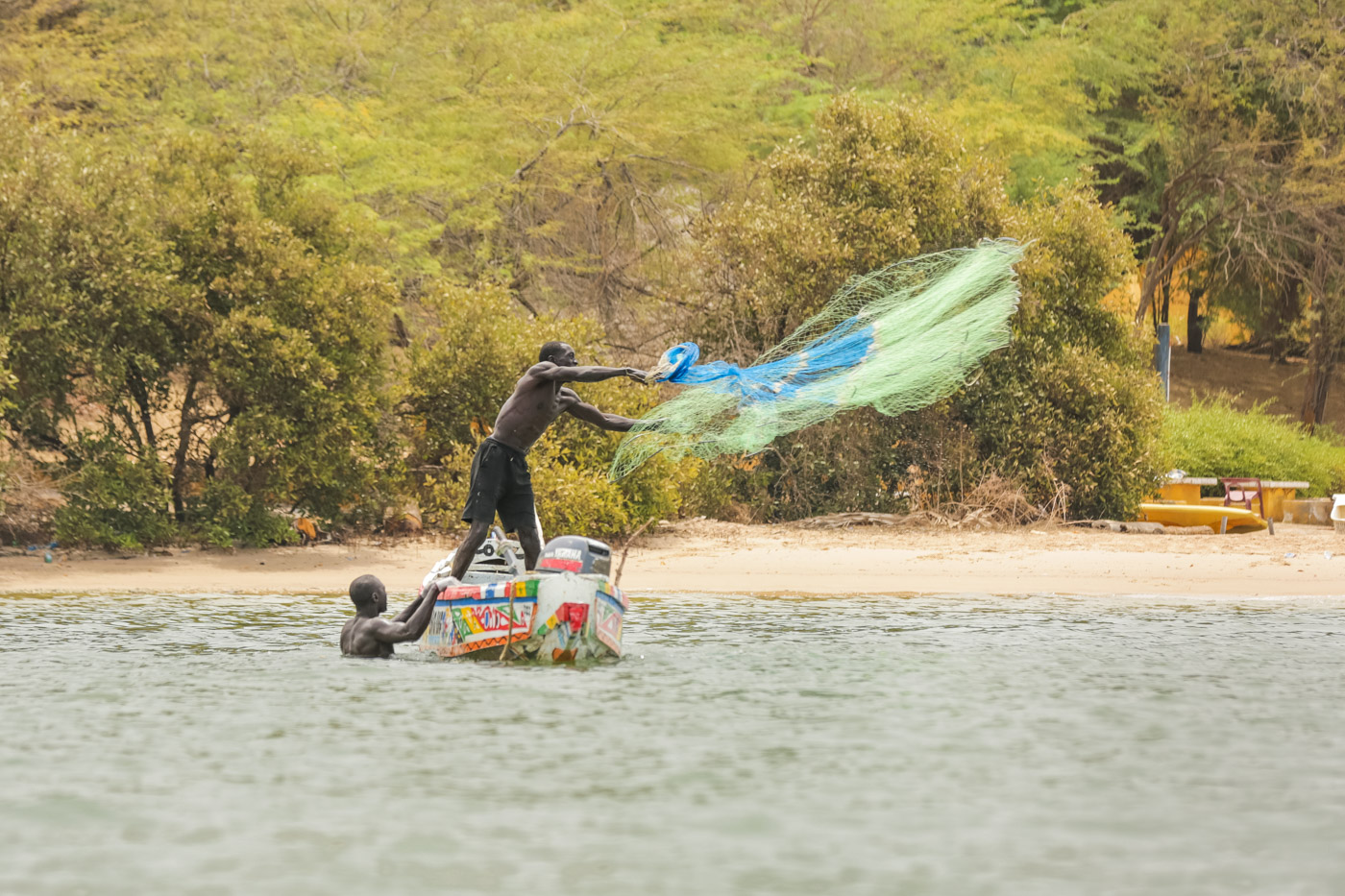 Many fishermen make a living in the delta. There many species of fish in these quiet waters, and there are also many kinds of shellfish. In many places shellfish mounds create small islets in the delta, and some of them have been used by the population, throughout the years, to bury their deceased. These burial mounds became sacred sites, and they are part of the reason why the delta became a UNESCO site, because they hold an important part of the history of Senegal.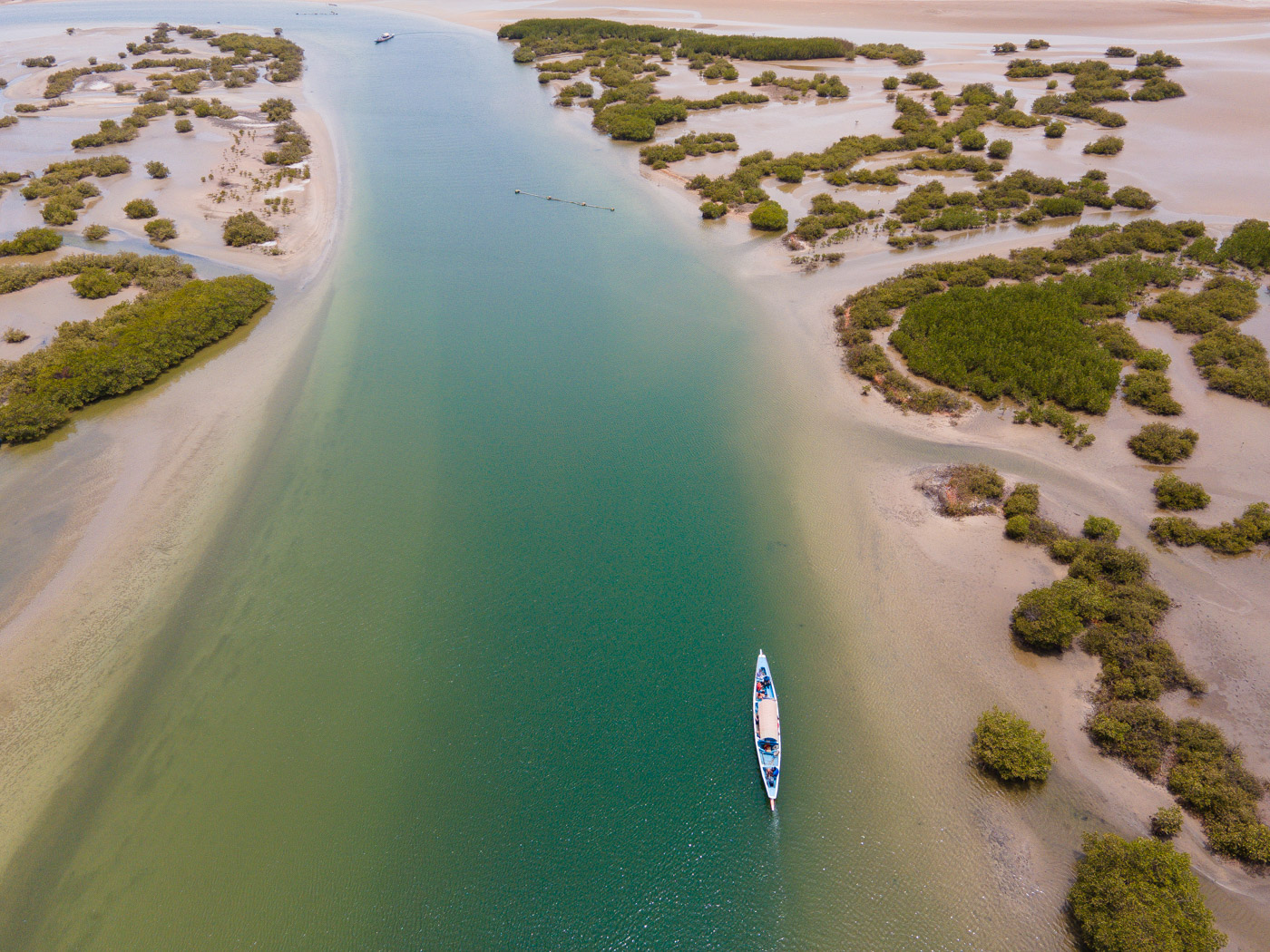 After a couple of hours navigating in thee waters, sometimes in large channels, but other times veery close to the mangrove forests, we were delighted to see so much happening around us, fro the point of view of fauna. There were indeed many birds, and we were unable to identify them all. But the stars, for us, were the pink-backed pelicans who seemed to like to pose for our photos.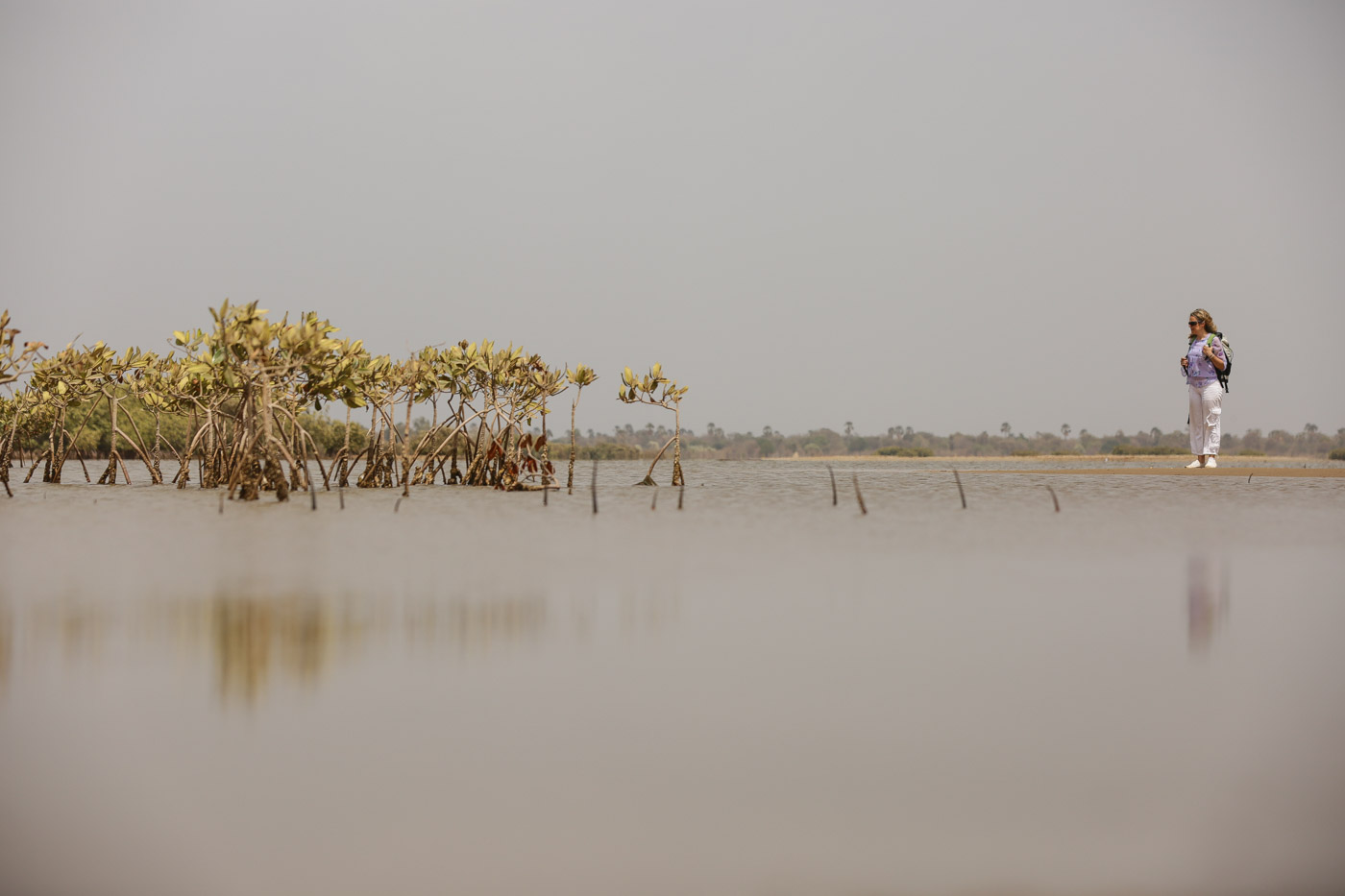 We enjoyed this small cruise and this quiet experience (especially when the guide switched off the engine), which allowed us to truly appreciate the moment, the immensity of the delta and its solitude. We hope one day we will be able to return to this delta and cruise it for an even longer and deeper navigation into the Saloum delta.
Interested in Senegal? Read also the following articles: