On the surface Morocco is the country of the delicious tajines and the big beach resorts. But Morocco is so much more than this. Those that give themselves the time and the opportunity to immerse, instead of touch-base, in this country will discover a lot behind and beyond the all inclusive hotels…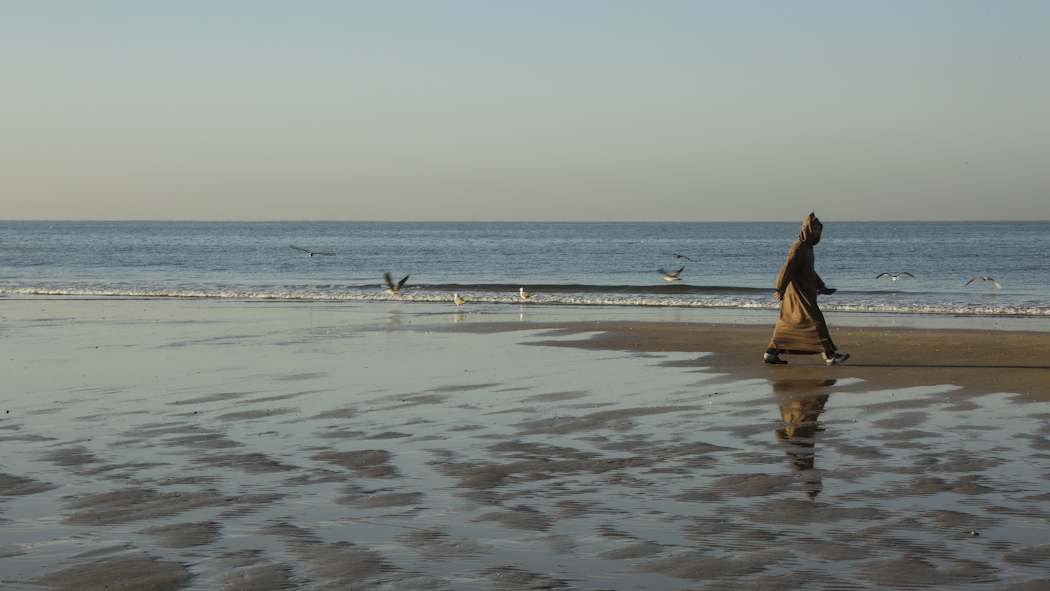 We drove a little more than 1,000 kilometres from Luxembourg to Barcelona where we took a ferry that slowly rocked us into Tangier.  From there, the country of the 1,000 smiles and 1,000 spices and 1,000 landscapes opened up to us.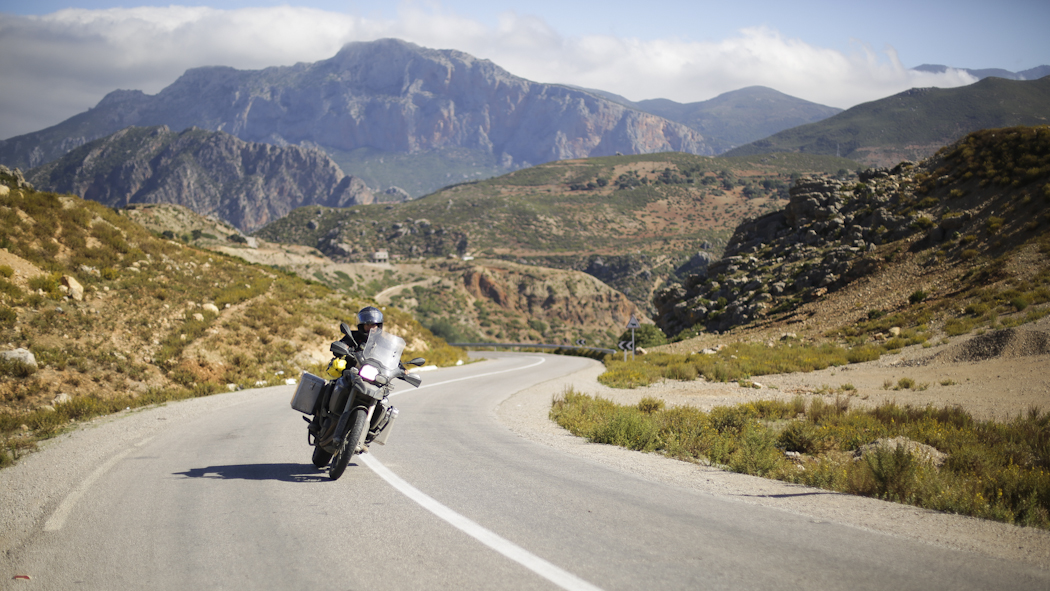 Where to go then? Everywhere would be a reasonable answer! Morocco has everything on offer: the sandy beaches that all Europe searches throughout the year, but also immense deserts, snow covered mountains, lost villages, deep canyons, imperial cities, Roman ruins, colonial fortresses.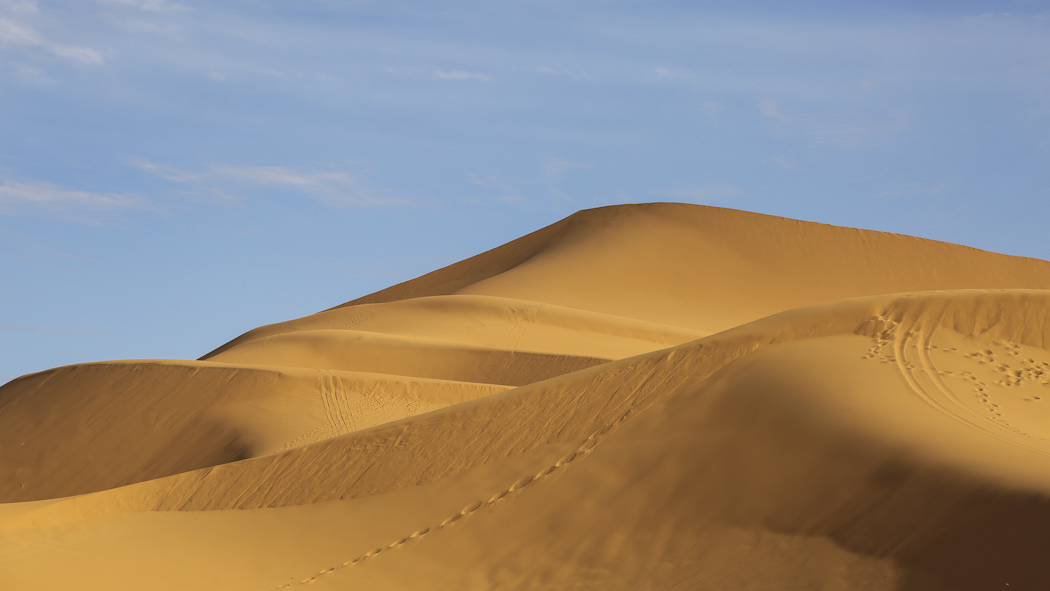 Besides the places to visit, there is also the delicious food to taste. There are so many spices in the souks and so many inviting restaurants, that pretty much immediately after you step into Morocco you will be tasting cumin, cinnamon and clove! Try the food sold on street stalls as well. They are as tasty as in restaurants, much cheaper and perhaps even more authentic. Dare to go to the butcher, ask for a good piece of meat, yes one of those that hang outside, and take it to another stall where they will grill it and serve it to you for very little. Guaranteed satisfaction!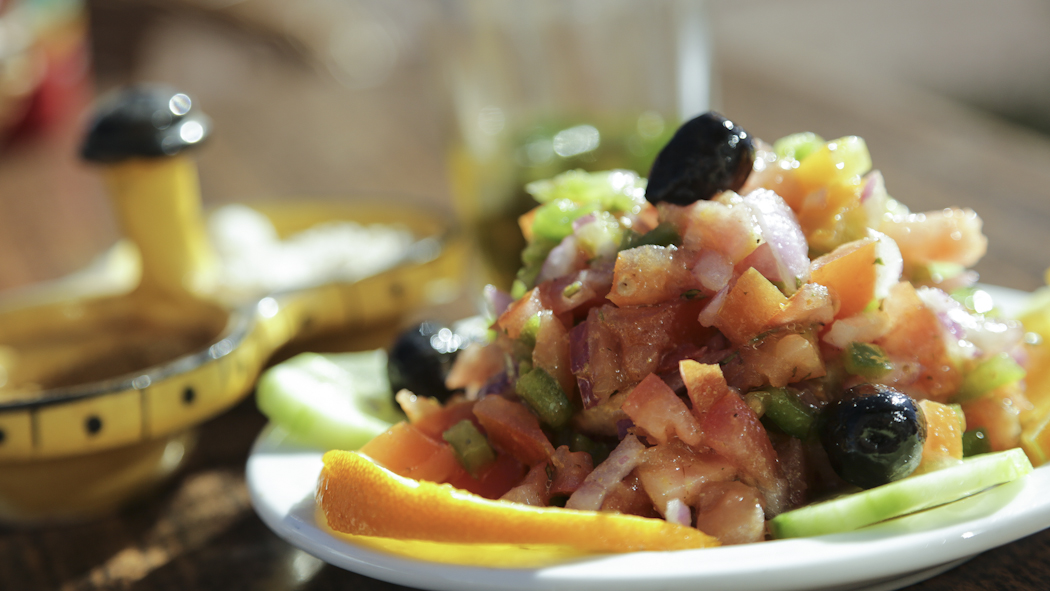 Get yourself any kind of transportation, private or public, and go inland where you will discover unbelievable places. You will still be wondering if that mountain covered in snow was really Morocco, if those people were really doing ski when suddenly that mountain gives place to a huge valley surrounded by ochre mounts, such vast bareness that seems to have no end, only to be unexpectedly interrupted by a lavish green oasis…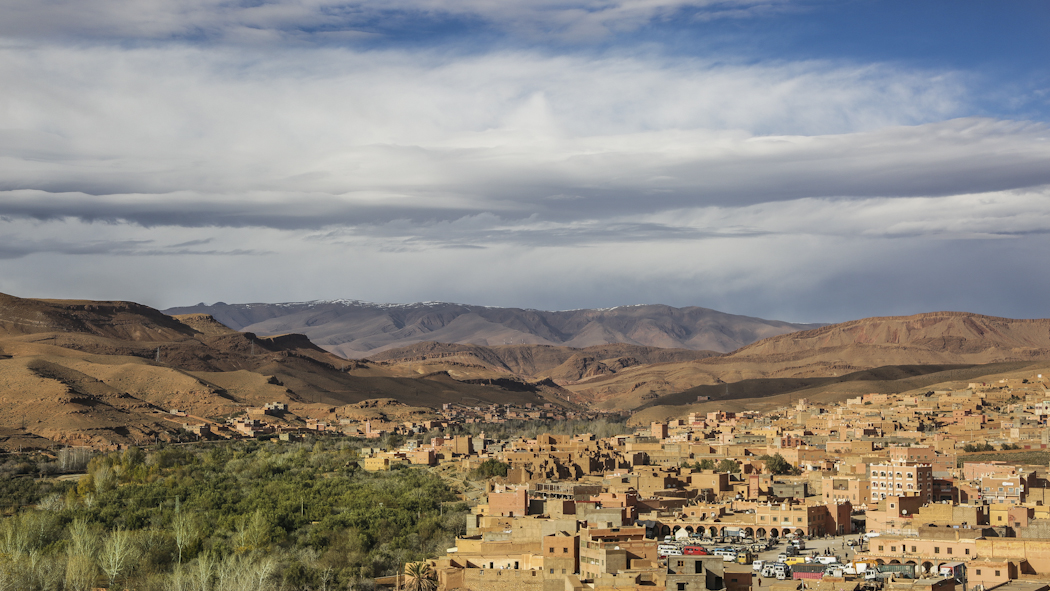 Moroccans, Berbers, Gwanas they all share genuine smiles, hence the land of the 1,000 smiles. We were surprised by the easiness with which Moroccans communicate. We were surprised by the authentic interest they showed towards the stranger who comes to visit the less travelled places, by the pride they showed when they heard us say that their village was beautiful or their family hospitable. Their smiles were priceless!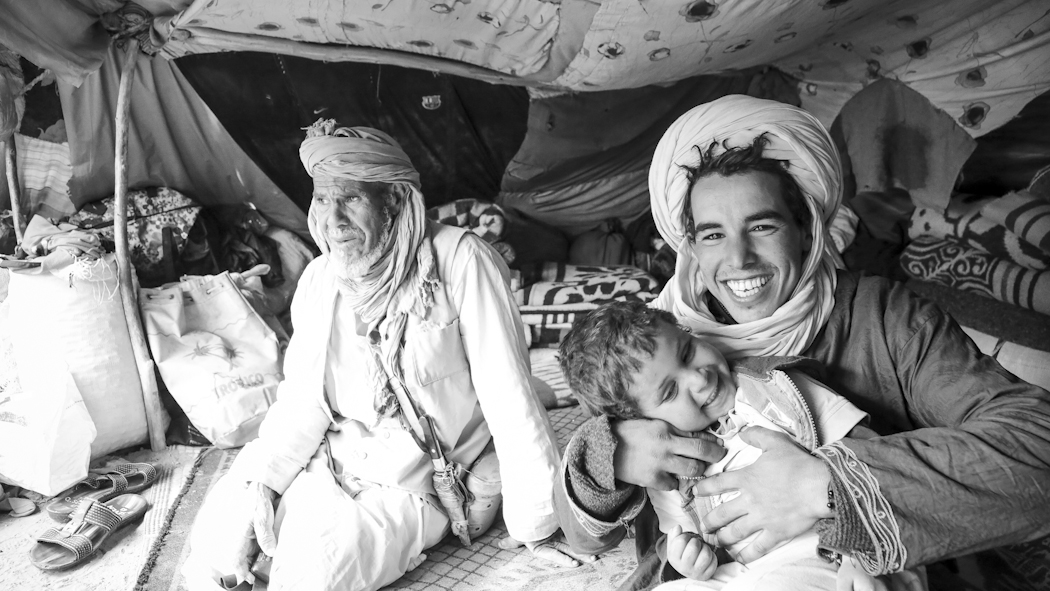 Without hesitation, Morocco is one of the most photogenic countries we have ever visited. Each corner that we turned offered a new photographic opportunity. Whoever created this country had a colossal palette of colours and used them all without restraint. Blue villages, ochre cities, green oasis, golden deserts, and carpets of all possible colours and patters… and each colour in Morocco seems to have more hues than elsewhere, just think of blue… blue Mogator, blue Majorelle and we feel like adding Blue Chefchaouen…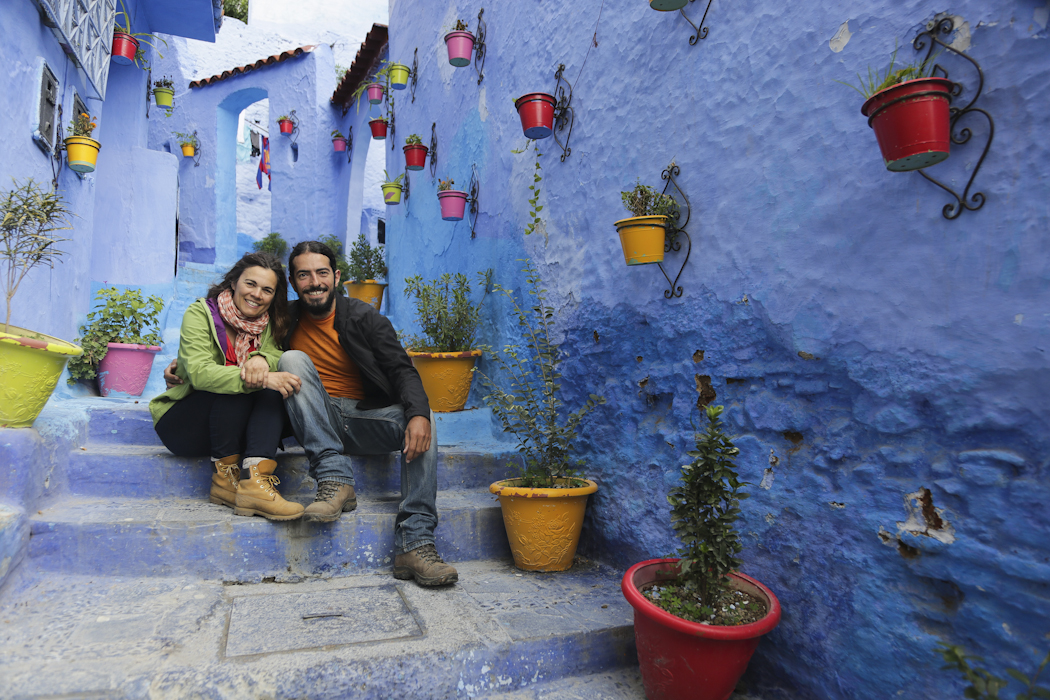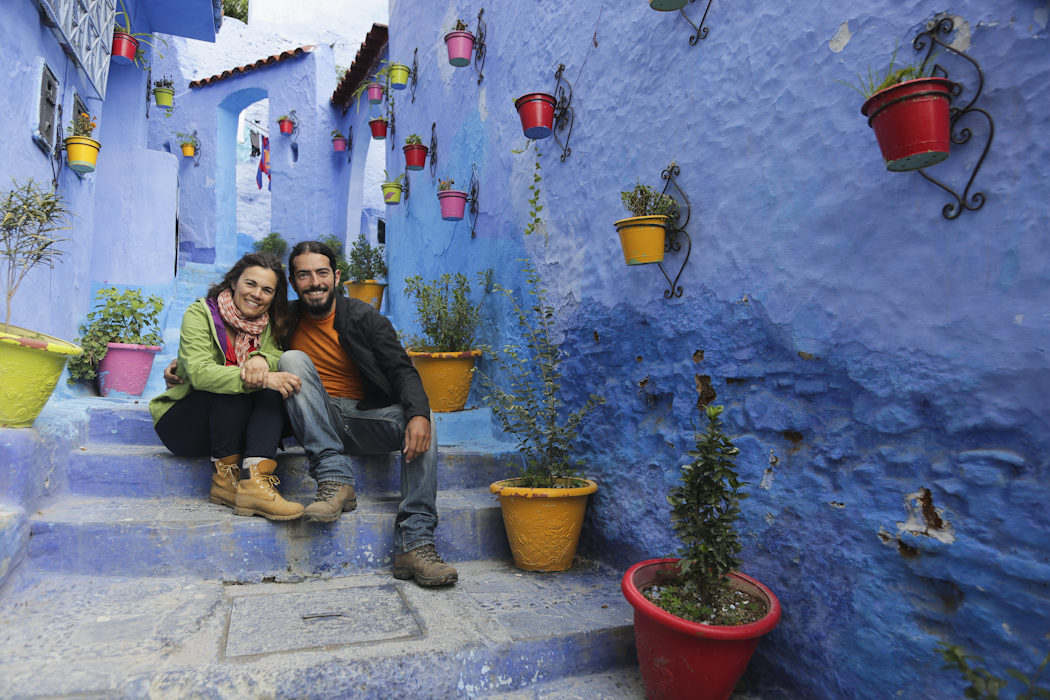 Morocco is magic and its magic happens spontaneously. Everyday there is guaranteed magic at the Djemaa el-Fna square in Marrakesh. Where else do you find snake charmers, story tellers and Chleu dancing boys? But Moroccan magic goes beyond the staged performance. Magic happens unexpectedly, either through the early morning light in the souks or when walking in a water cistern…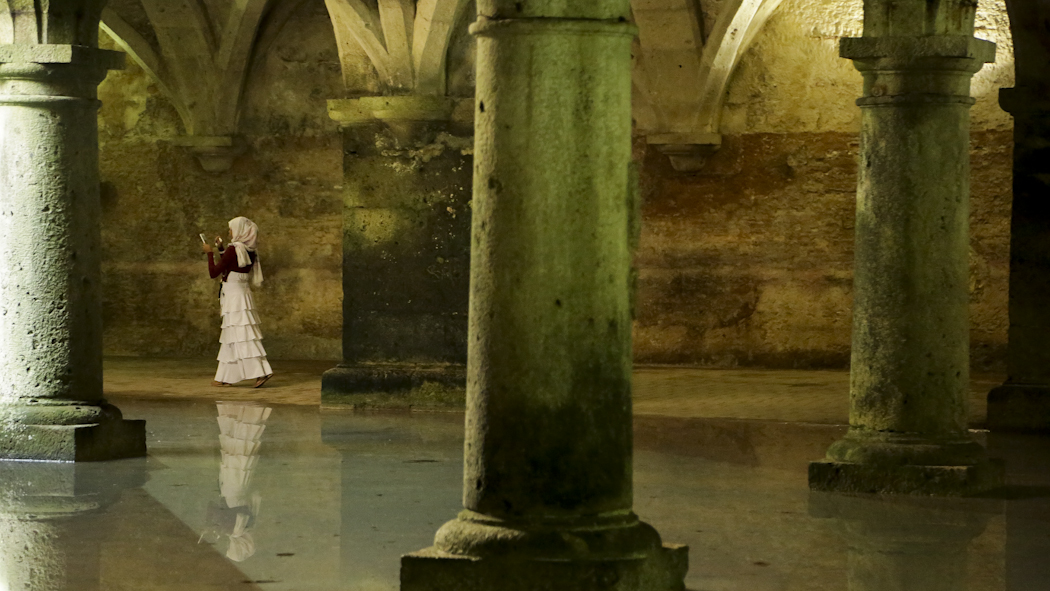 You can read this article in French on RTL 5minutes.
Curious about Morocco now? Get inspired by this beautiful country and the friendly Moroccans and order diariesof Morocco now and have it delivered home with free shipping.