Expecting to find a series of golden Buddhas, as we got used to seeing them represented in the Buddhist temples, we were stunned by what we actually found at the Buddha Park. Locals call this park the Xieng Khuan, which translates as "Spirit city". The relatively small lawn-covered park is filled with over 200 statues portraying both Buddhist and Hindu mythology, many of them looking more menacing and grotesque than serene.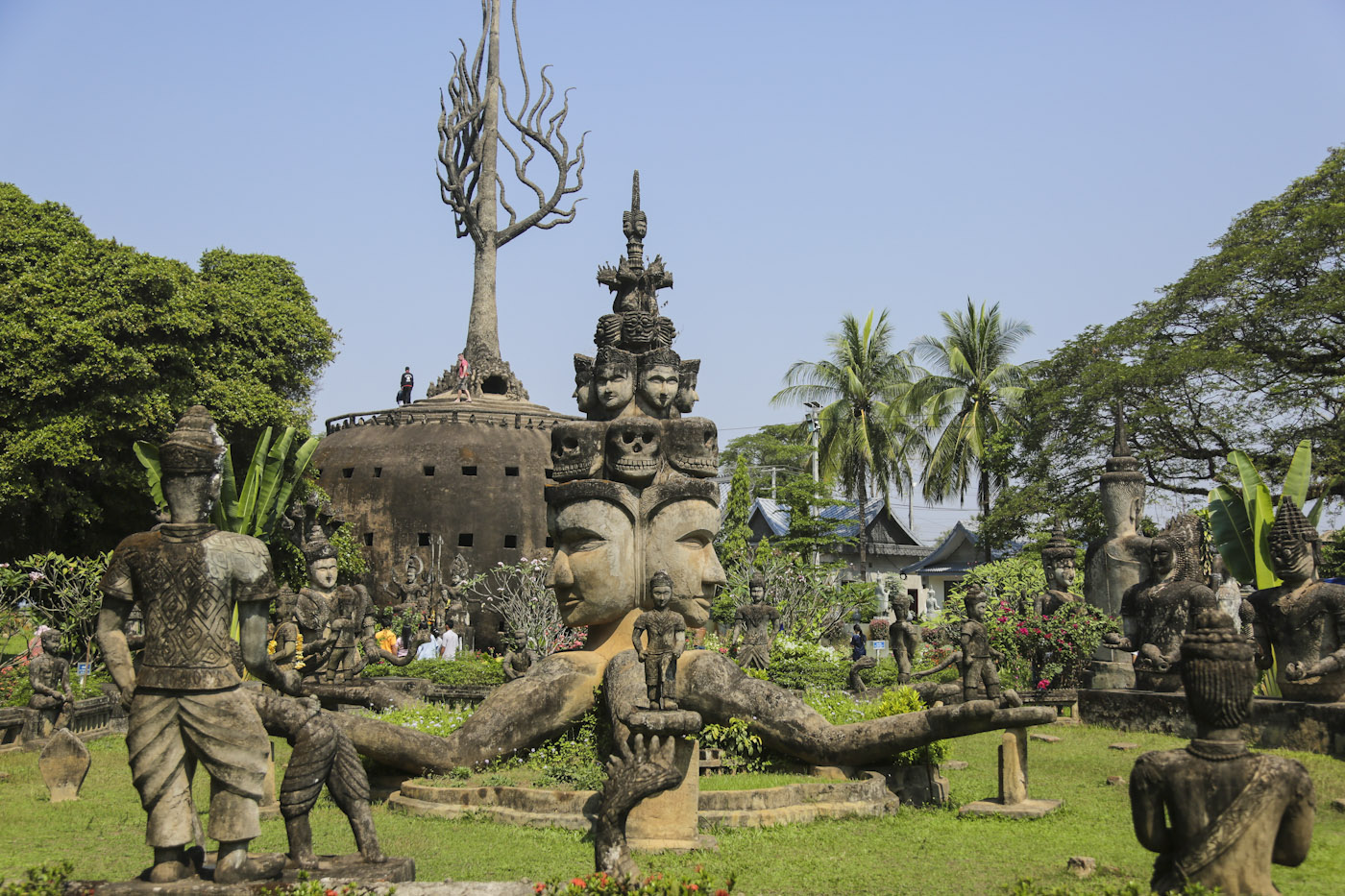 Even though the statues and sculptures look like they were made of carved stone, they are actually made of concrete and steel. Two of the sculptures stand out, if for no other motif at least for their size. One of them is the 40 metre long reclining Buddha, a statue you will find in any Buddhist country.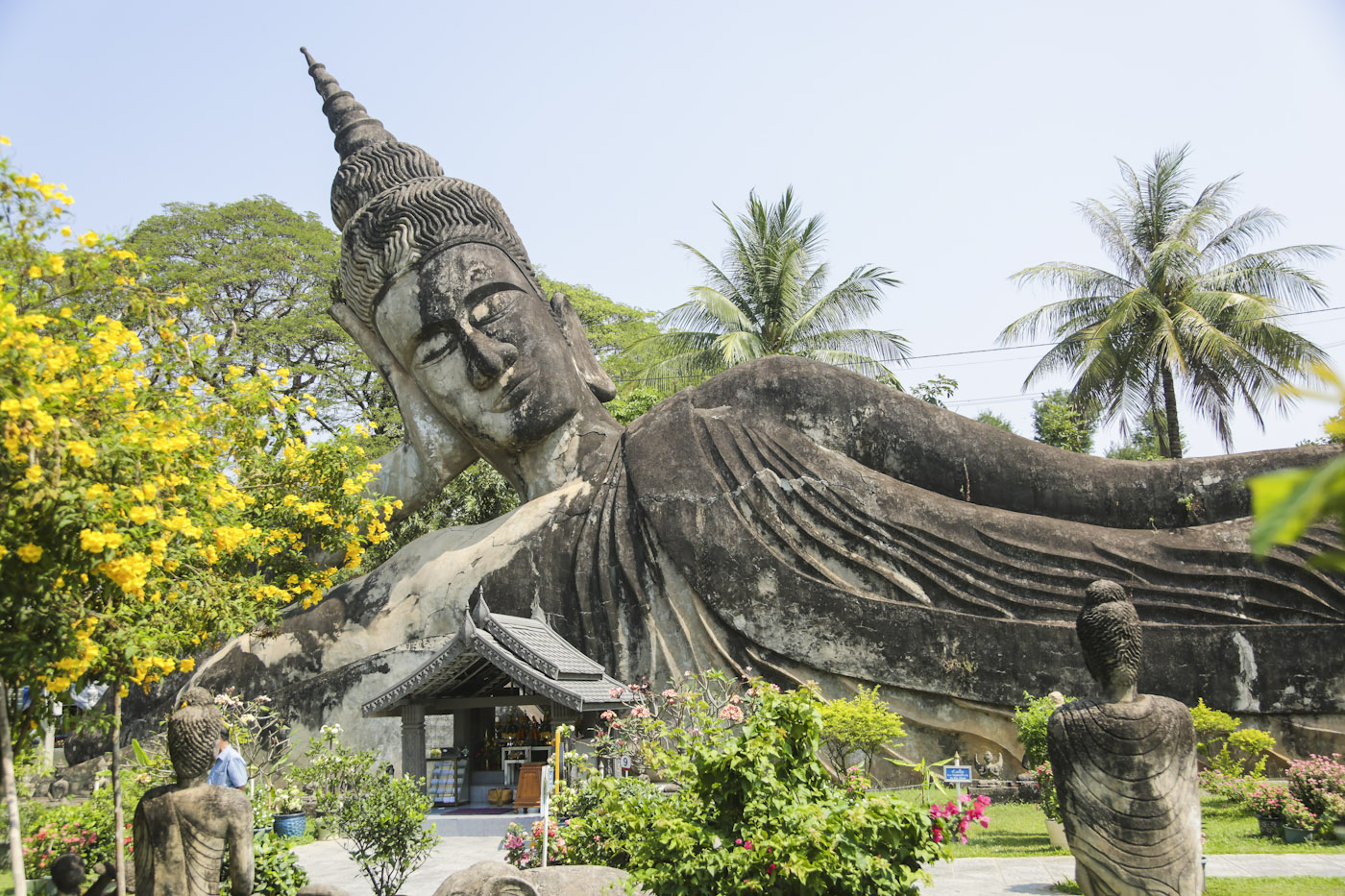 The other statue that stands out is a giant three-storey sphere (who many compare to a pumpkin). Of all the sculptures in the park, this is the sole with the right to explanations in the brochures about the park. Its three storeys are an allegory to hell (on the ground floor), earth (on the first floor) and heaven, on the terrace above, where, by the way, one gets good views over the entire park. The structure is accessible on the ground floor (hell), through the mouth of a demon. Once inside, dark and steep stairs lead to the Earth floor. It is only when one is in Heaven that we get liht and fresh air again.
Those who are familiar with the Hindu mythology will recognise sculptures of Shiva and Vishnu, the Hindu deities, which are also represented in the park, though, unfortunately, without any explanations about their meaning or reason for being found here.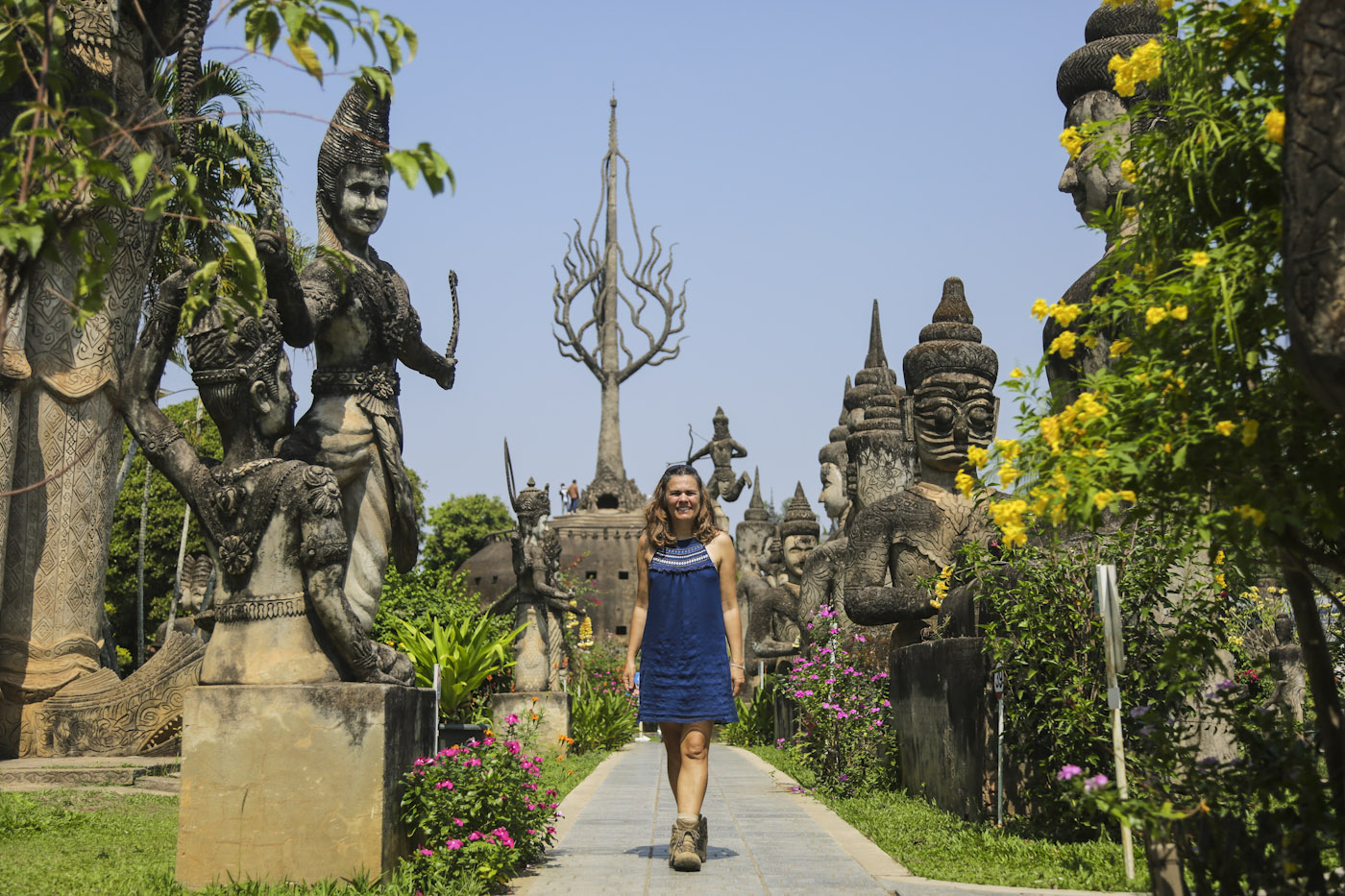 Bunleua Sulilat, a priest-shaman was responsible for the idea and the execution of the park in 1958. He ended up abandoning the country in 1975, during the revolution, and fleeing to the other side of the border, in Thailand, where he ended up creating a second park of the same sort.
The park is situated 25 kilometres southeast of Vientiane, and it is better reached by private transport. Entrance fee is about 15,000 kip per person.
Pin For Later
Click one of the images to save it on your Pinterest