Normandy, a region to the north of Paris, which extends along the west coast, is today considered as a hotspot of battlefields from World War 2. Normandy includes the French Departments of Calvados, Eure, Manche, Orne and Seine-Maritime.
It's heaven on earth for everyone who is interested in military history. But, not only that… On our road trip, we found that Normandy offers much more than just famous battlefields! You also find attractive beaches, great historic architecture and delicious food.
In this article, we introduce you to our personal highlights of the region. Here we go!
1. Etretat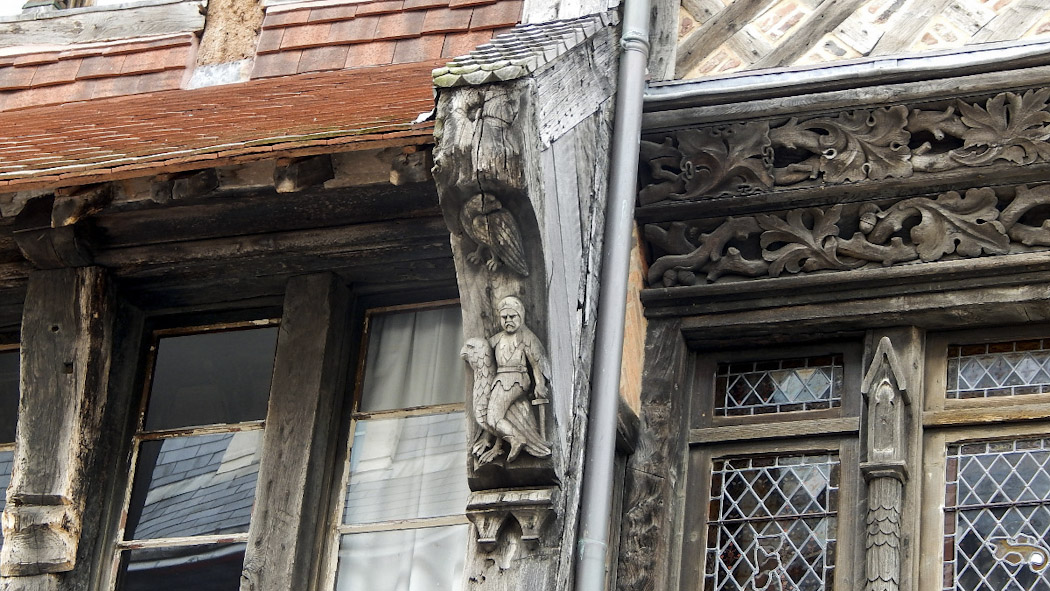 First, we had no idea where we're going exactly. Tascha did a web research on these bizarre rock formations, which are visible on every picture. She found out that these are the chalk cliffs from Etretat, one of the most famous coastal panorama of Normandy. Our GPS sent us on the land road, through quaint villages with roads getting tighter… Suddenly the number of RVs on the road got significantly higher. There is probably something to see!
Etretat is a pretty little seaside town, which is not only worthwhile to visit because of its famous panorama. Small hotels, bed & breakfasts and restaurants have found their place into the lovely old buildings and are absolutely worth seeing! After a short stroll through the town and its countless souvenir shops we continued our way towards the sea and there they were… the famous "Falaises d'Etretat".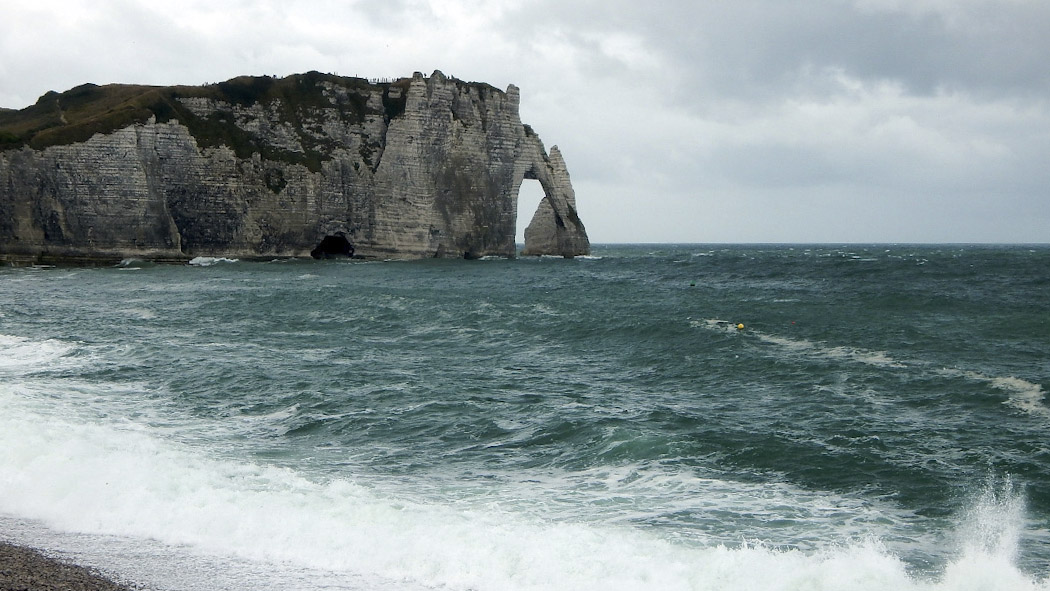 We did our obligatory snapshots, found out that the painter Claude Monet spent much time here and then slowly made our way back to the van. It was time for us to set out again as it began to rain.
2. Deauville and Trouville-sur-Mer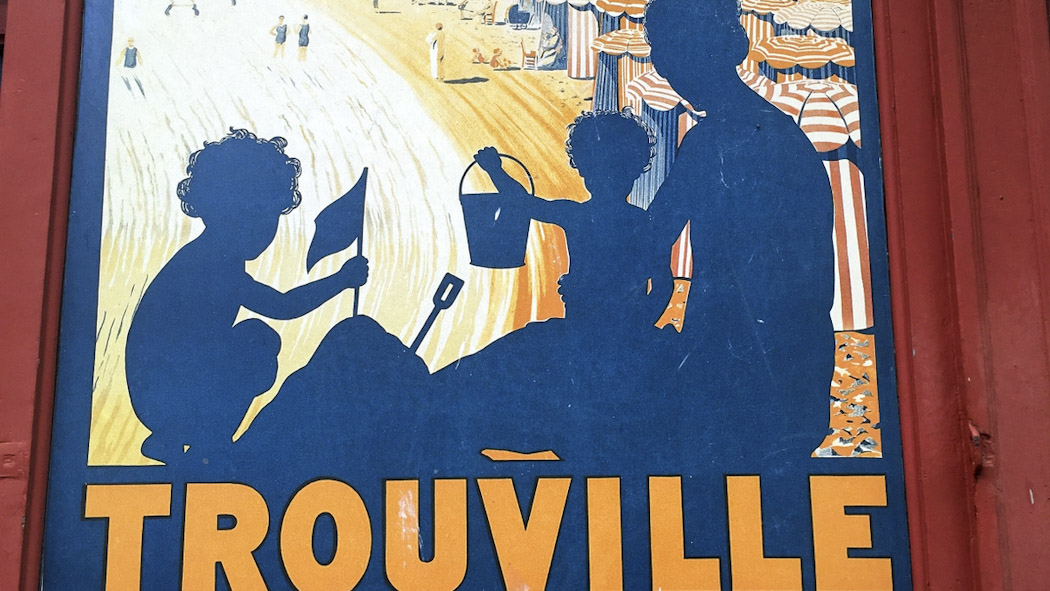 Only a short three hours drive from Paris make the coastal towns Deauville and Trouville-sur-Mer the bathing destination number 1 for the residents of Paris. The fact that both places are separated only by a canal, was the first surprise for us! You can cross the canal at low tide via a pedestrian pathway. This will save you a detour and time.
You have to pay an entrance fee of 0,50€ to cross the canal! As we're following a strict daily budget, this was not worth it. We decided to take the detour and discovered some lovely restaurants and a quaint town centre.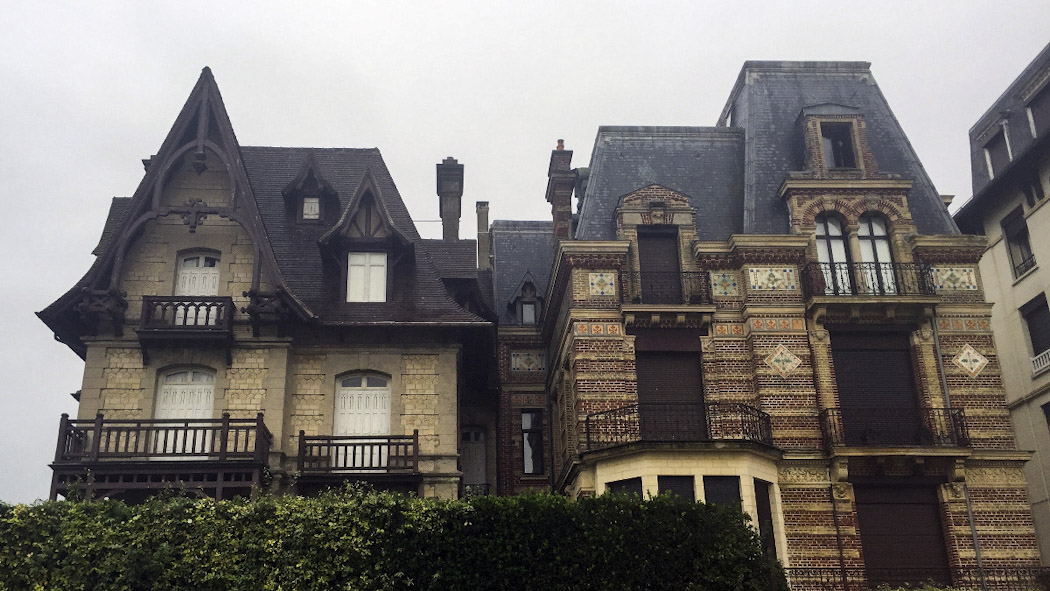 In addition to the delicious seafood restaurants, there's another highlight in Deauville/Trouville-sur-Mer, which is the old wooden beach promenade with its neighbouring villas from the Belle Epoque. Simply beautiful!
3. Honfleur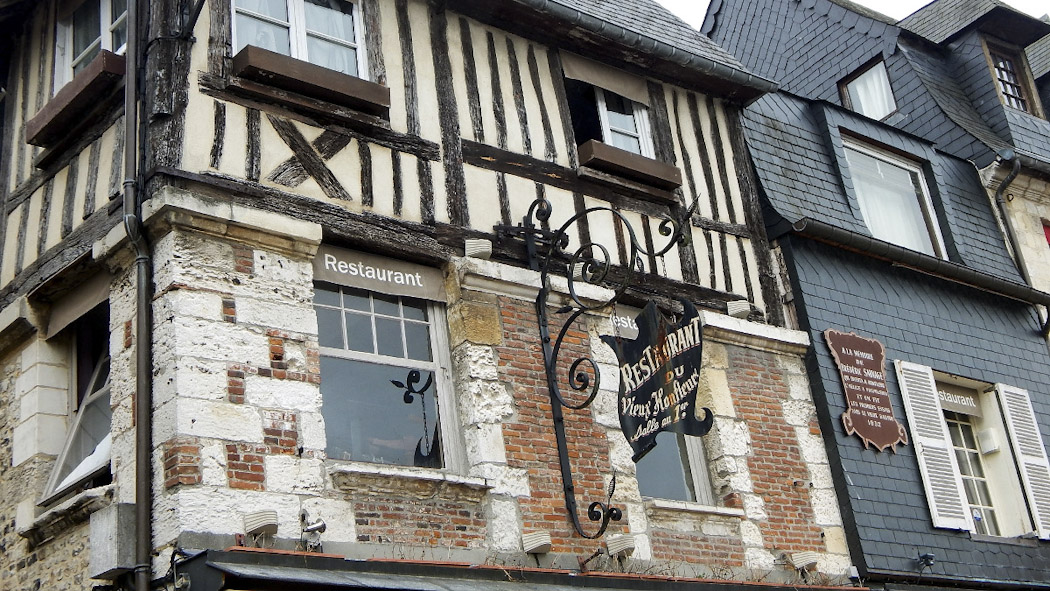 We were induced to pay a visit to this place by the comments 'absolutely worth seeing' and 'artist flophouse'
Sounds inviting, right? Here the river Seine opens into the English Channel. From 1824, famous painters, writers and musicians settled down in this coastal town to find inspiration. Until today, the Vieux Port (old harbour) is a popular panorama for painters from around the world.
In Honfleur, there are still intact buildings from the 18th century to admire. You don't need much imagination to see the lives of those days… Many facades seem almost untouched.
The hustle and bustle plays at Vieux Port. Many restaurants offer their specialties along the basin, not to forget the little shops selling local products like Calvados. We enjoyed our little discovery tour through the small town of Honfleur until the rain set in again…
4. Le Mont-Saint-Michel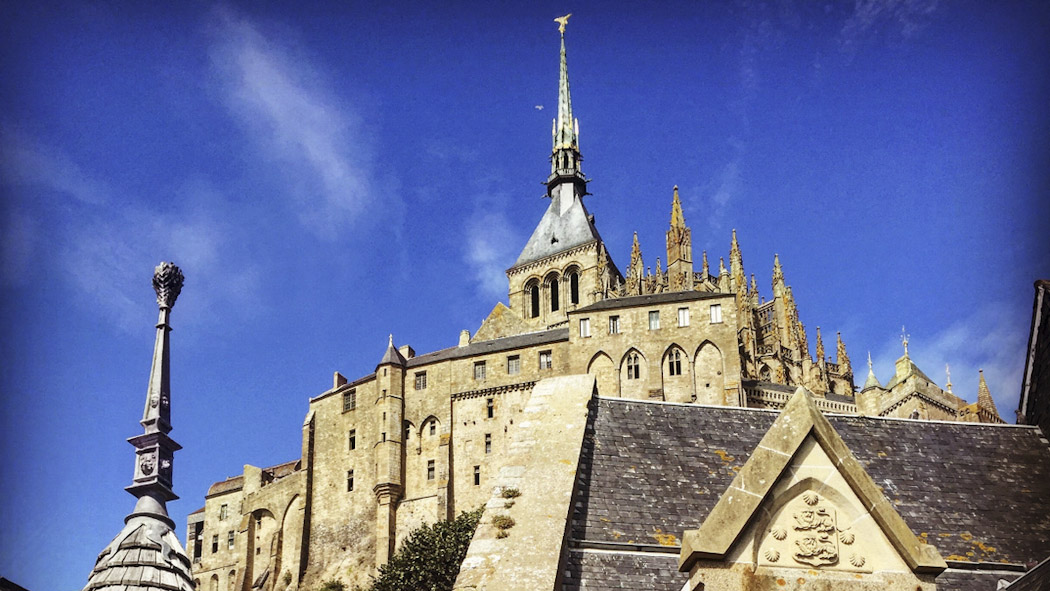 When road tripping through Normandy, the famous Mont-Saint-Michel is a must-see! Who doesn't know the image of this great rock in the mud flat… sometimes surrounded by the sea, mud or fog.
The Mont-Saint-Michel is a municipality, with a population of about 40 inhabitants. The municipality already exists since 708! The island covers approximately 55,000 square kilometres and is dominated by the Abbey settled on top. The Benedictine order lived at the abbey until the early 1960's. Today Mont-Saint-Michel is a UNESCO World Heritage Site and is frequented by many tourists throughout the year.
On the day of our visit, Mont-Saint-Michel was not too crowded. Maybe, this was because we were already in September and the high season is already over…
While hiking from the camp site to Mont-Saint-Michel, we saw the abbey approaching, becoming bigger and bigger. Then, we arrived at a bridge with floodgates and thought we finally had achieved the island, but not yet, the boardwalk which stretches from the bridge to the entrance of the island is still two kilometres long! You can choose to walk or get the free shuttle to get there.
We loved exploring Mont-Saint-Michel and give it a thumbs up!
Photos © Patascha's World
Check Patascha's complete article and many more of their travel stories on their website.