Lopburi is a charming town located in central Thailand, approximately 150 kilometers north of Bangkok. It is known for its rich history, ancient ruins, and thriving monkey population. This town is a hidden gem that should not be missed when exploring Thailand.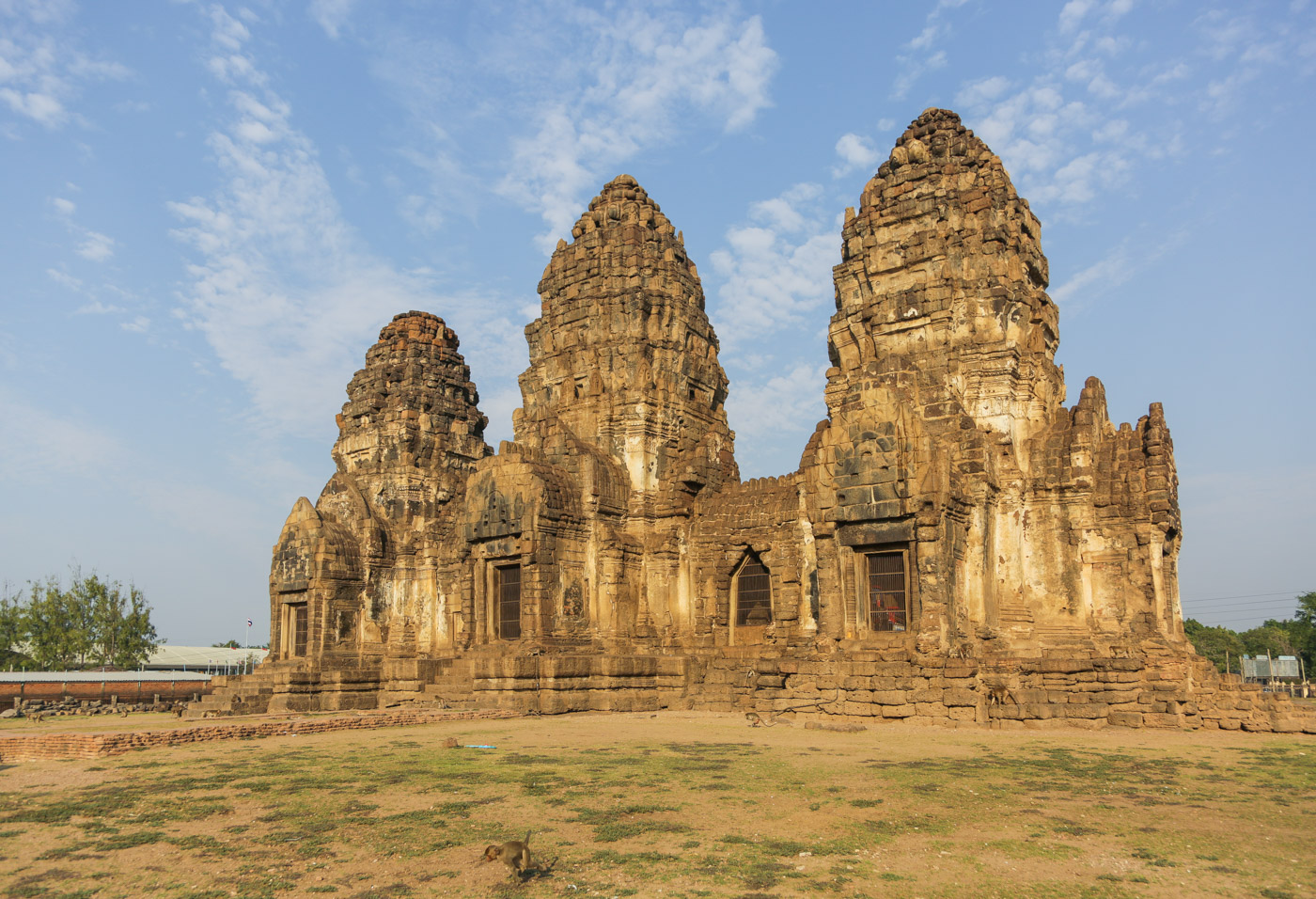 One of the highlights of Lopburi is the Khmer-style Phra Prang Sam Yod, also known as the Monkey Temple. This ancient temple complex is the main attraction of the town, where hundreds of macaque monkeys roam freely around the temple grounds. Visitors can watch these monkeys playing, grooming each other, and snatching food from unsuspecting tourists. It is a truly unique and entertaining experience that cannot be found anywhere else in Thailand.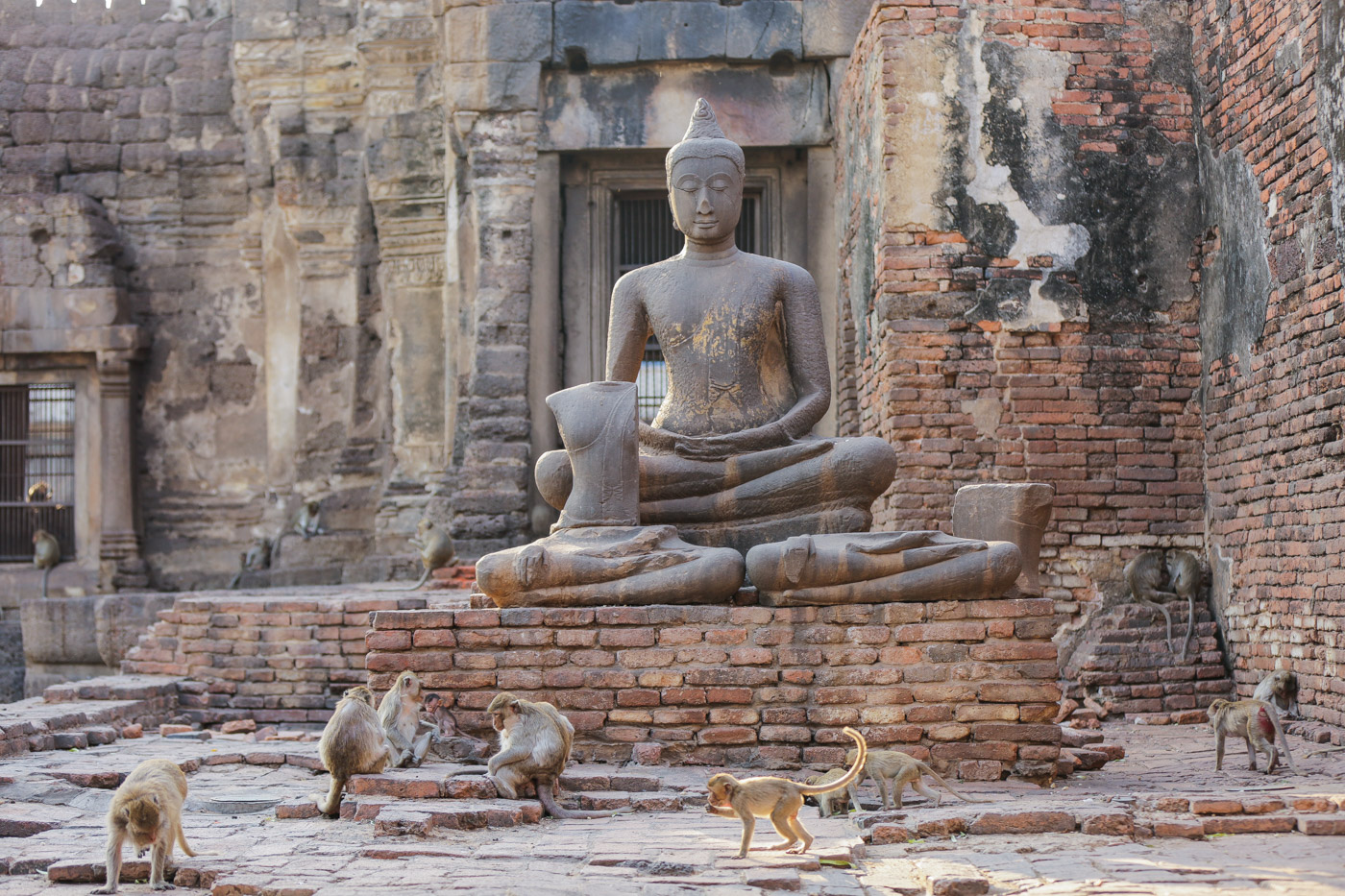 Another must-see attraction in Lopburi is the King Narai's Palace. This magnificent palace was built in the 17th century and features a blend of French and Thai architecture. Visitors can explore the impressive throne hall, stroll through the beautiful gardens, and learn about the history of the palace and the powerful king who once ruled from here.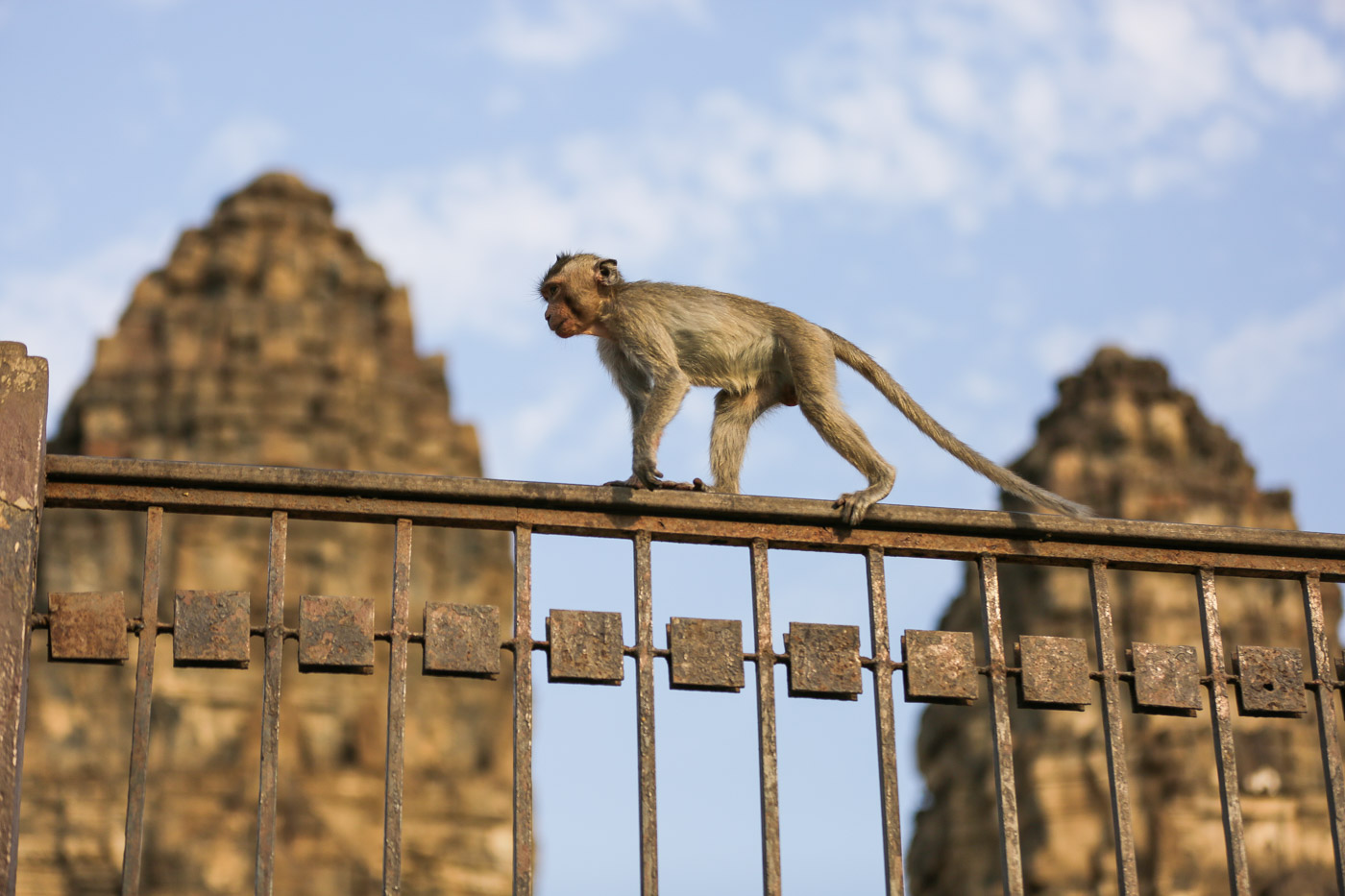 For history buffs, the ruins of the ancient city of Lopburi are a fascinating sight. These ruins date back to the Dvaravati period and offer a glimpse into the town's rich past. Visitors can explore the ancient city walls, the impressive Prang Khaek temple, and other crumbling structures that are scattered throughout the town. We were lucky enough to be in Lopburi during the week when they celebrated King Narai's Reign Festival. Everyone was dressed with traditional clothes and there was party everywhere!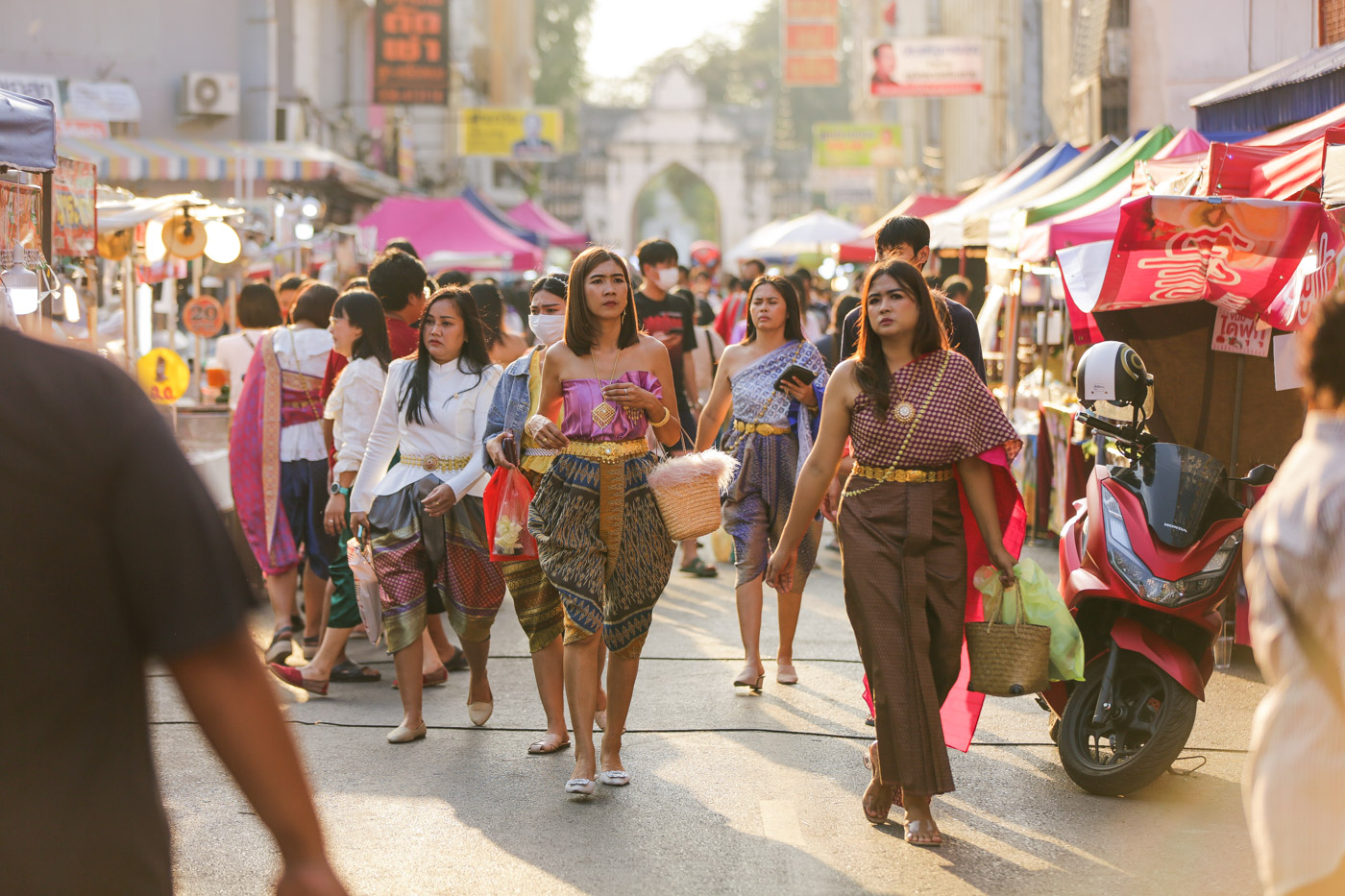 Lastly, don't forget to indulge in the local cuisine. Lopburi is known for its delicious street food, including spicy papaya salad, grilled meats, and fresh fruit juices. The Night Market is a great place to try some of these tasty dishes while soaking up the vibrant atmosphere of the town after dark.
We had underestimated the number of monkeys in Lopburi. The temple is home to a large population of mischievous macaque monkeys that roam the streets and rooftops of the city. However, we didn't realize that we had parked our motorbike too close to their territory, and when we returned, we found that the monkeys had taken over our bike. The sight was comical at first, as they sat on the bike but then we realised they were chewing on our jackets and playing with our helmets. We quickly realized that we needed to get out of there before things got out of hand.
Overall, Lopburi is a must-visit destination for anyone interested in history, culture, and unique experiences. From the playful monkeys to the ancient ruins, there is something for everyone in this charming town.