Chiang Mai, often referred to as the "Rose of the North," is a destination that should not be missed when exploring Thailand. This vibrant city seamlessly blends rich cultural heritage with natural beauty, creating a captivating experience for visitors. Chiang Mai offers a myriad of attractions, and in this article we will tell you about the awe-inspiring Chiang Mai temples that can be visited in the city.
Wat Chiang Man
Considered the oldest temple in Chiang Mai, Wat Chiang Man holds great historical significance. It was built in 1296 and houses several ancient artifacts, including two Buddha images known as Phra Sila and Phra Satang Man. The temple's architecture showcases a mix of Burmese and Lanna styles, with intricate carvings and ornate decorations.
Wat Phra Singh

Located in the heart of the city, Wat Phra Singh is one of Chiang Mai's most revered temples. It dates back to the 14th century and houses the highly venerated Phra Singh Buddha image. The temple complex features beautiful structures, including an assembly hall adorned with intricate murals depicting scenes from the life of the Buddha.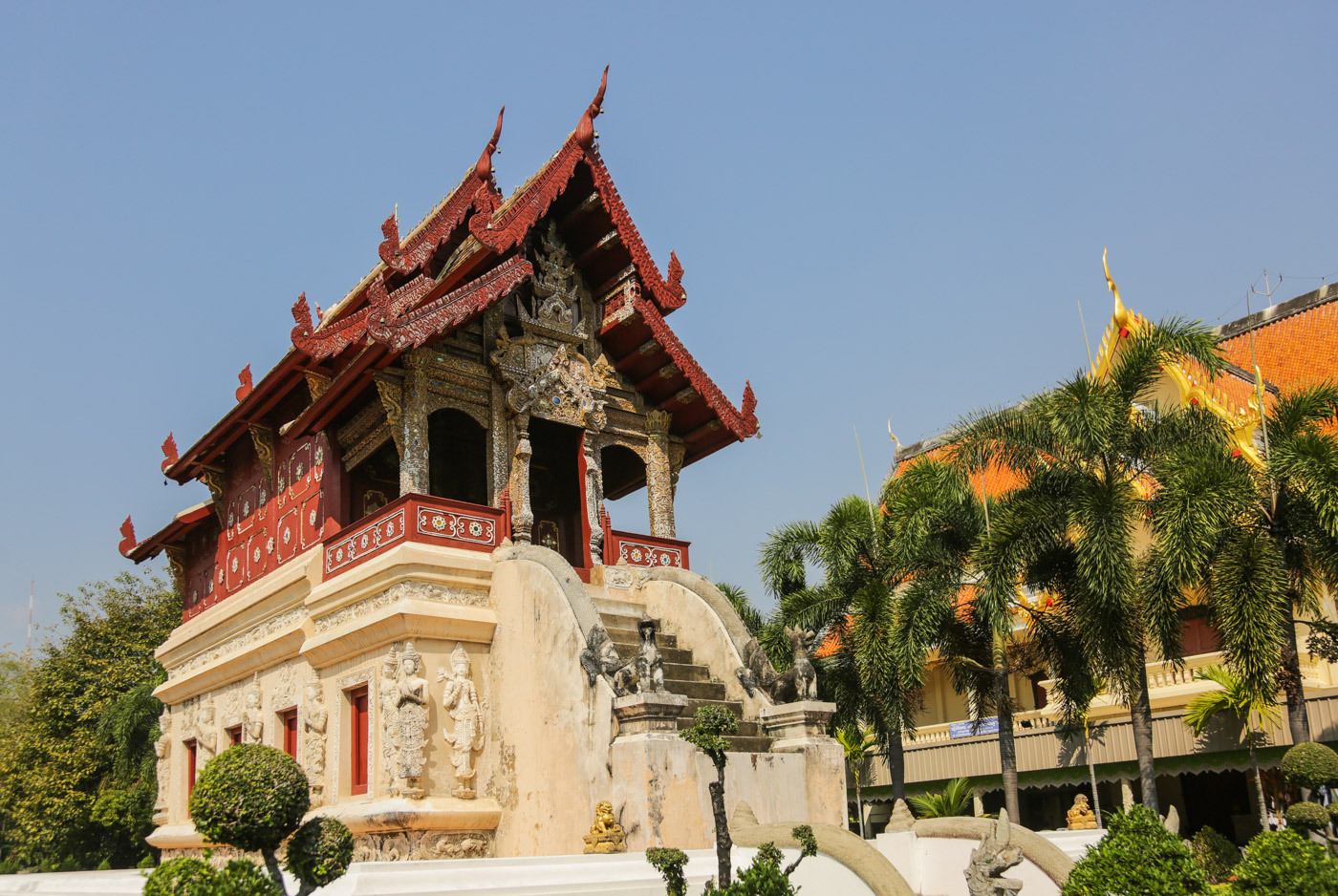 Besides the golden Kulai Chedi that enshrines many of the ashes the royal family, the temple complex holds another beautiful building – the Ho Trai – the temple library, another beautiful example of classical Lanna architecture and one of the most beautiful temple libraries in Thailand.
Wat Phantao

This unique temple stands out with its stunning teakwood architecture and intricate carvings. Wat Phantao is known for its elegant Lanna-style design and ornate decoration. The temple is a peaceful retreat with a serene ambiance, and its golden chedi (stupa) adds to its charm.

Wat Chedi Luang

One of Chiang Mai's most iconic landmarks, Wat Chedi Luang boasts a massive chedi that once stood over 80 meters tall. Although partially ruined, it still exudes grandeur and remains an impressive sight. The temple complex also houses a beautiful viharn (assembly hall) containing a revered standing Buddha image.
Wat Lok Molee

Nestled in the old city, Wat Lok Molee is an ancient temple that dates back to the 14th century. It is renowned for its serene atmosphere and tranquil surroundings. The temple's highlight is a large, beautiful chedi adorned with intricate stucco designs. Wat Lok Molee also houses several ancient stone tablets with inscriptions.
Wat Phra That Doi Suthep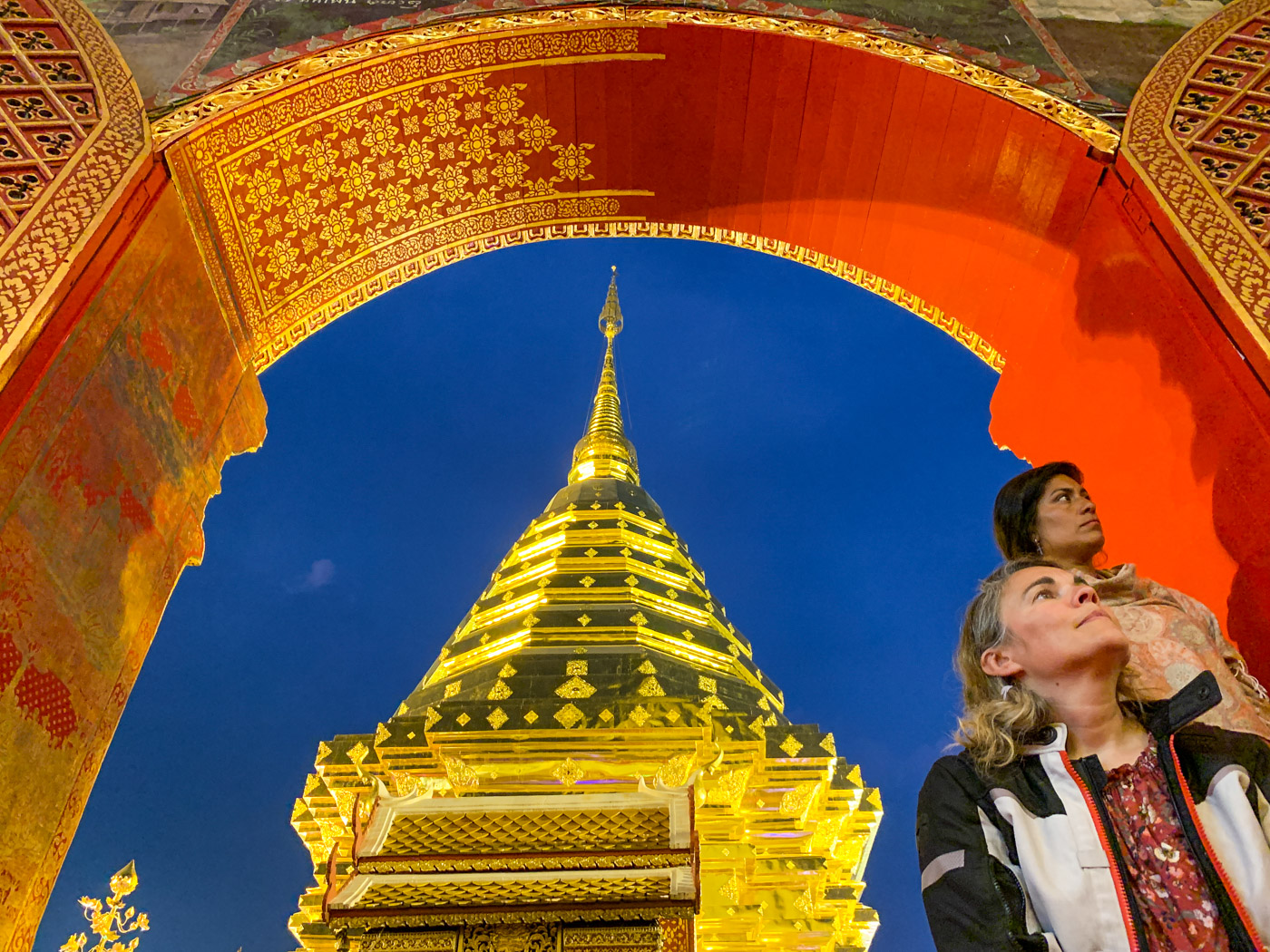 Situated atop Doi Suthep mountain, this temple offers breathtaking panoramic views of Chiang Mai and its surroundings. It is a highly revered and sacred site for Buddhists. The temple's golden chedi, adorned with elaborate decorations, is said to enshrine relics of the Buddha. Visitors can climb the famous Naga staircase, consisting of 306 steps, to reach the temple.
Royal Park Rajapruek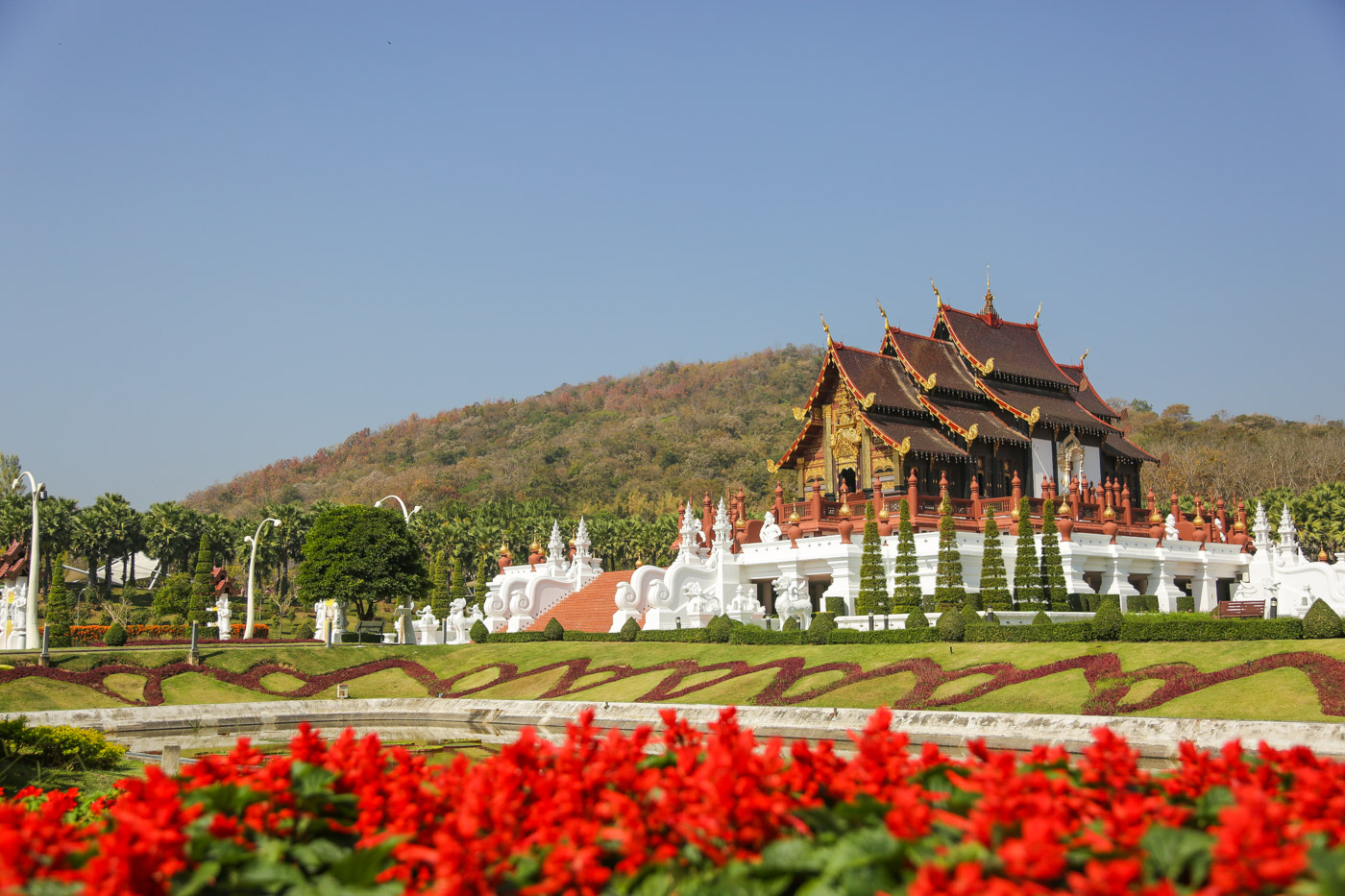 While not strictly a temple, the Royal Park Rajapruek is a notable attraction in Chiang Mai. It is a sprawling botanical garden that showcases the diverse flora of Thailand. The park also features pavilions, Thai-style buildings, and cultural exhibitions. It offers a peaceful and picturesque environment for visitors to explore and appreciate the natural beauty of the region.