When I arrived at the embassy of Benin in Togo to fetch my passport which I had left there two days before to get a visa, I noticed a couple who had managed to get their visa on the same day. Unhappy about having waited for two long days to get my visa, I asked them how they did it. They told me that they had to offer some extra money to the official in charge. Unfortunately such situations occur a bit everywhere, particularly in Africa.
There is an excessive and disproportionate paradox between the kindness and generosity of the natives and the undisguised greed of the authorities. The people of Togo were extremely warm, affable and pure. Sometimes naive, but with an enviable joy of living. A simple object like a balloon opened a smile on a child's face. A ballon becomes precious to those who have very little. Unfortunately the story was quite different with the authorities who seemed to be quite familiar with corruption and bribery.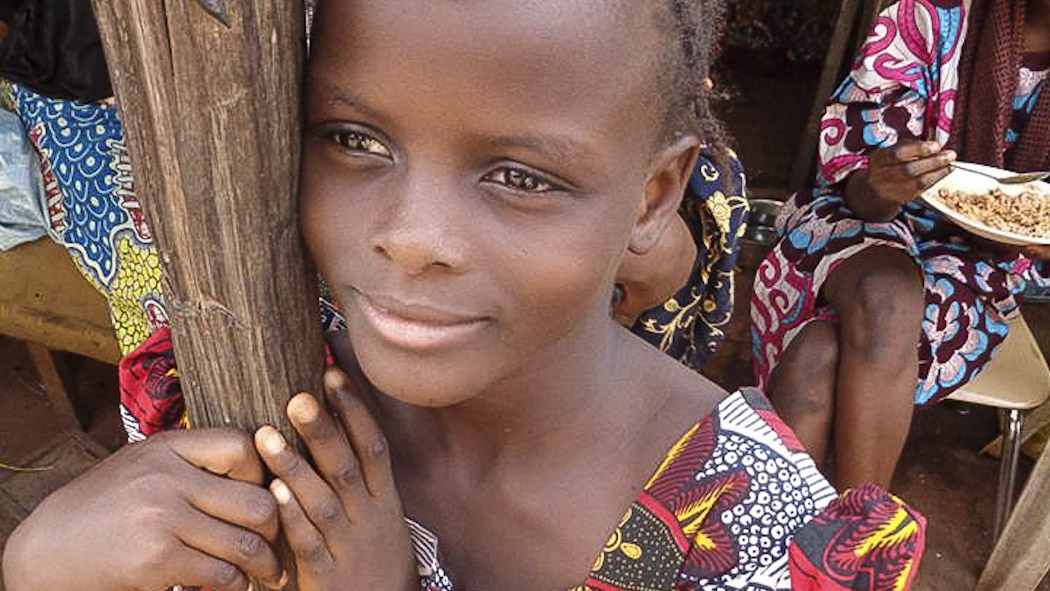 As a traveller one needs to adjust and improvise, after all the trip had to go on. I had fixed a date with a Spanish guy who I would meet at the border of Togo and Benin. I would still have to bike for 56 kms to the border. But it would be a pleasant journey along the Atlantic coast, with the sea and numerous palm trees always in sight. When I stepped in Benin my Spanish friend was already there waiting for me. From there the trip would go on without the bike… So I offered my bike to the first child who smiled and said hello to me.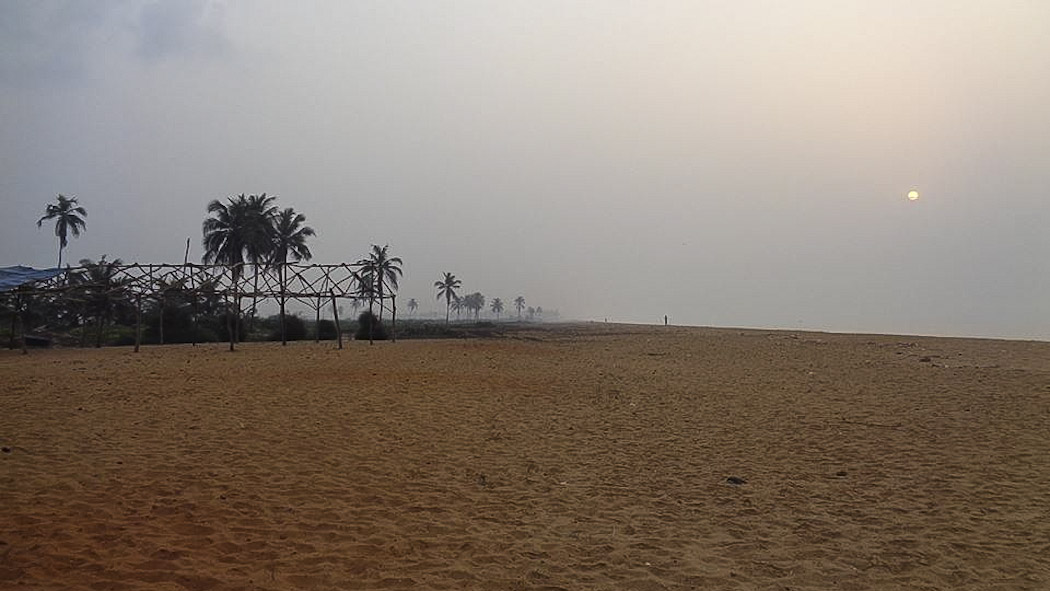 We decided to take a taxi to Ouidah. All taxis wanted to take us and immediately a small turmoil arose. When the taxi was full, we finally started our route. We decided that we would discover the slave route. Ouidah is closely linked to the history of the slaves trade. This city was one of the main centres of sale and embarkment of slaves to the Americas in the eighteenth century. Here the slaves were gathered for sale. Once sold they were handcuffed and would have to walk a couple of kilometres to reach the coast.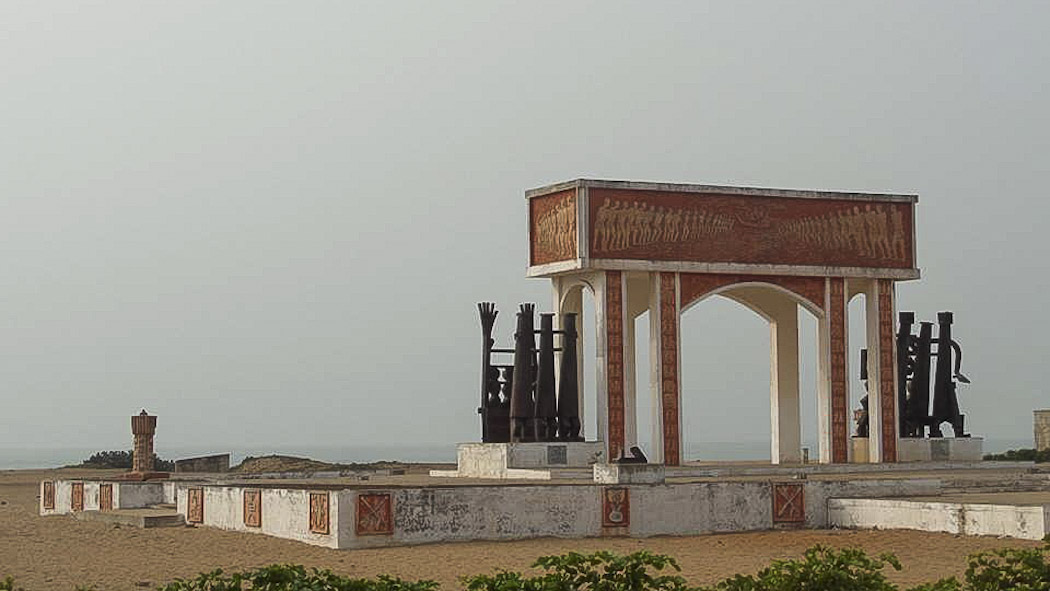 Nowadays it is still possible to see the "Door of No Return". Through these doors, spread along the coast, slaves would go away and would never return to their homeland. Many slaves, afraid of being eaten by the white men, threw themselves into the sea where they would eventually drown. The reason why some children started crying when they saw us on the street, was due to the sad and cruel souvenirs of the slave trade.
After the slave route, we visited the temple of pythons. In this temple we saw dozens of pythons snaking freely. The python is one of the symbols of Benin due to an old legend. It is said that in the eighteenth century, after a war between two kingdoms, the defeated king took refuge in the forest. He was protected by pythons and eventually saved his life.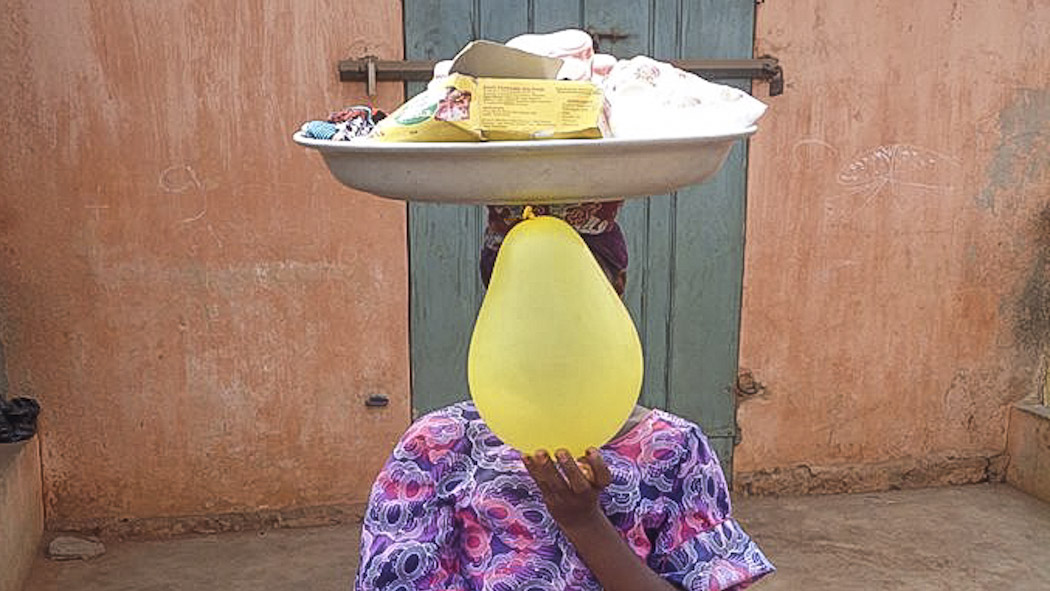 Besides the legends, there are also many superstitions in Benin. Many natives believe that when a picture of them is taken, their soul is stolen. Taking pictures of the youngsters turned out to be a difficulty in Benin. I asked a child if I could take her picture, she did not refuse, but covered her face with a balloon, so that I would not steal her soul.
For me Africa is like a box filled with surprises. But it is a box that collects moments and not things.
Photos: © Rui Daniel Silva