If you have visited everything you wanted to visit in Vientiane, and still have a couple of days to spare,there are a few detours that we absolutely advise and that work perfectly well as day trips from Vientiane. Most of these places are also possible to visit if you are on the way to Vang Vieng, and have your own means of transport.
1. Buddha Park (Xieng Khuan)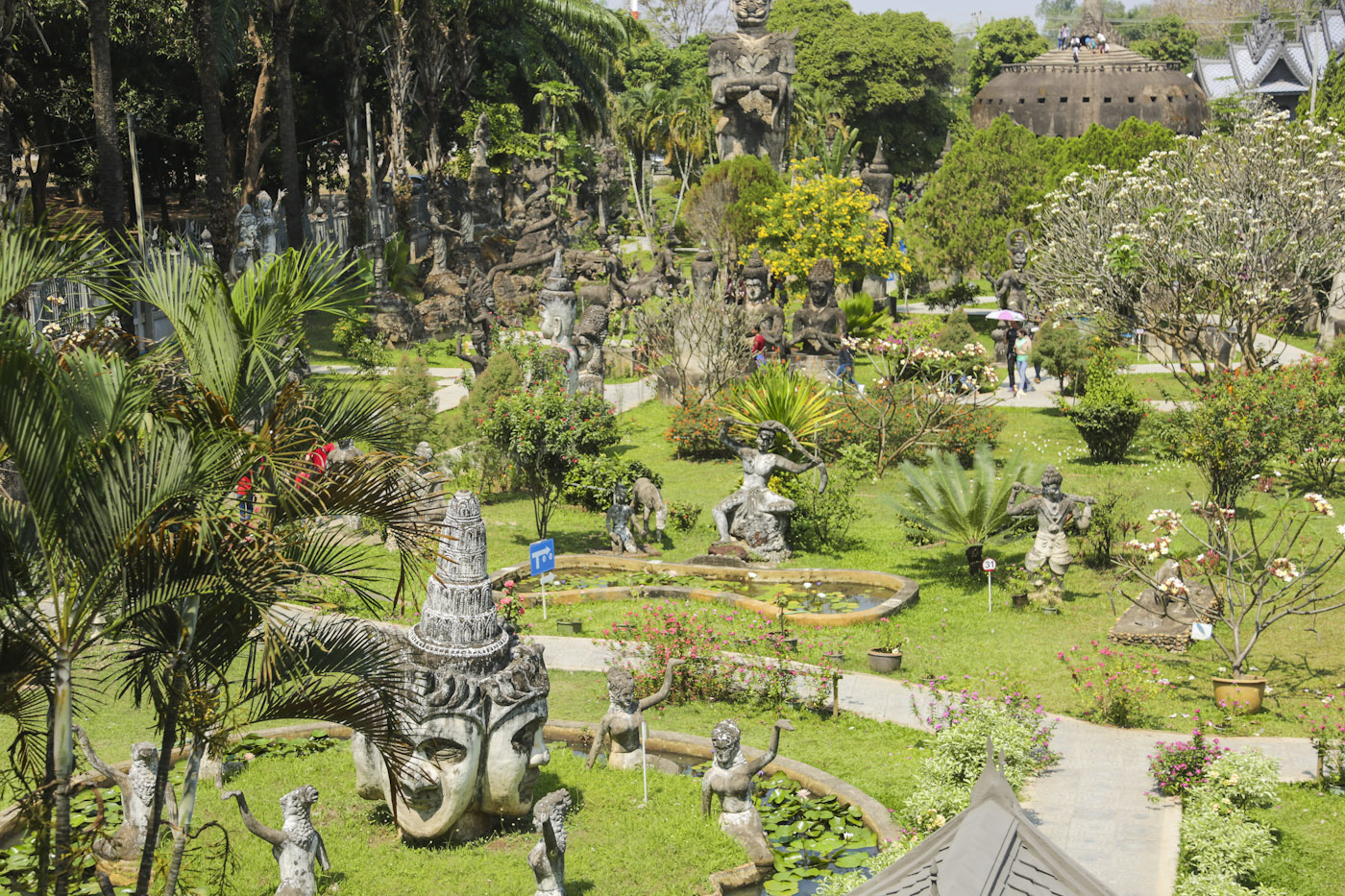 Expecting to find a series of golden Buddhas, as we got used to seeing them represented in the Buddhist temples, we were stunned by what we actually found at the Buddha Park. Locals call this park the Xieng Khuan, which translates as "Spirit city". The relatively small lawn-covered park is filled with over 200 statues portraying both Buddhist and Hindu mythology, many of them looking more menacing and grotesque than serene.
One of them is the 40 metre long reclining Buddha, a long statue depicting Buddha in an almost sleepy position. A statue that you will find in any Buddhist country.
Price: 15,000 Kip per person
Location: The Buddha park is 25 kilometres southeast of Vientiane. Find the Buddha Park on Google maps.
2. Tha Ngon Floating Restaurants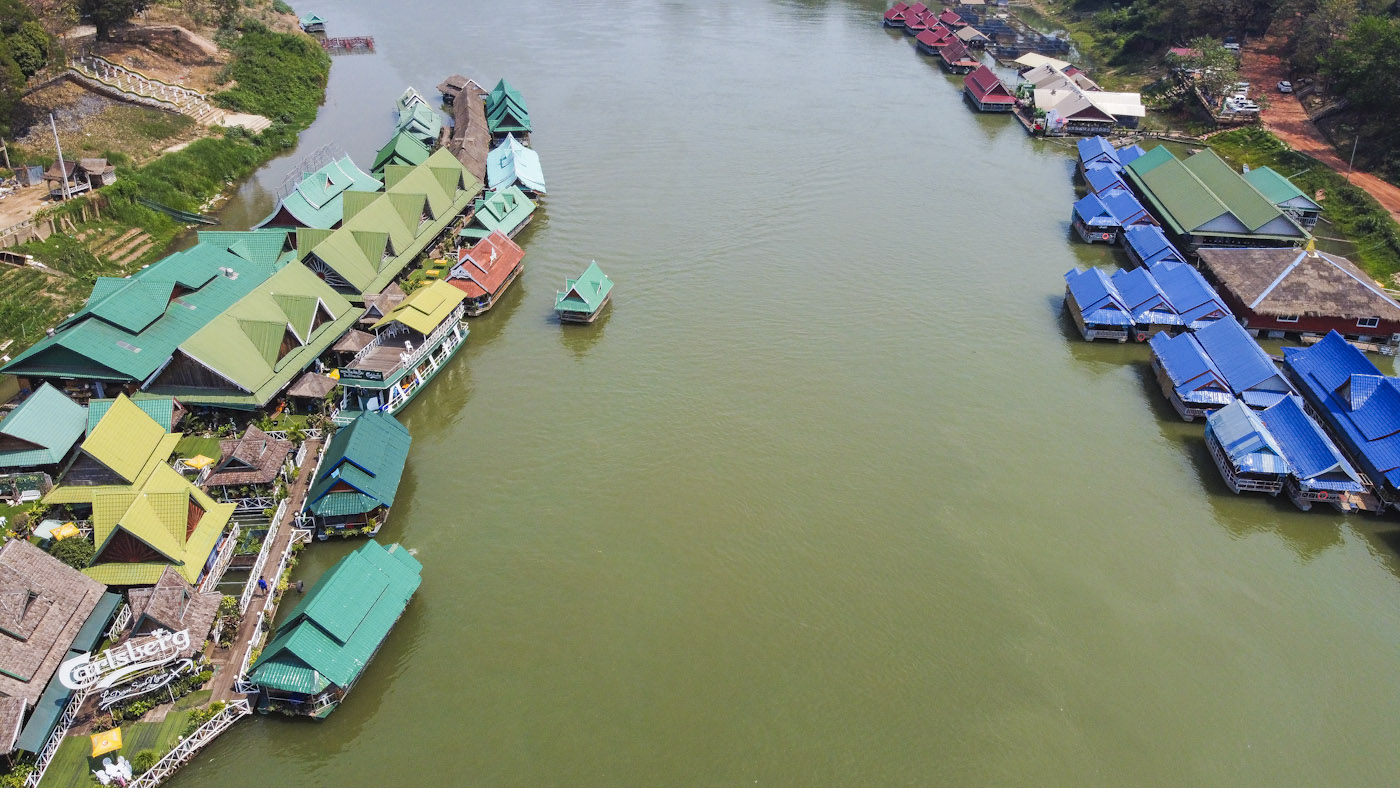 One of the favourites of Vientiane residents is a day trip to the Tha Ngon Floating restaurants. This is an activity which is typical Lao. Grab a group of friends and family and head to the sleepy village of Tha Ngon in the morning. Once you arrive at the bridge cross it and turn right, to go down to the river margin. This is where to find all the houseboats that can be rented after ordering the meal at one of the dock restaurants.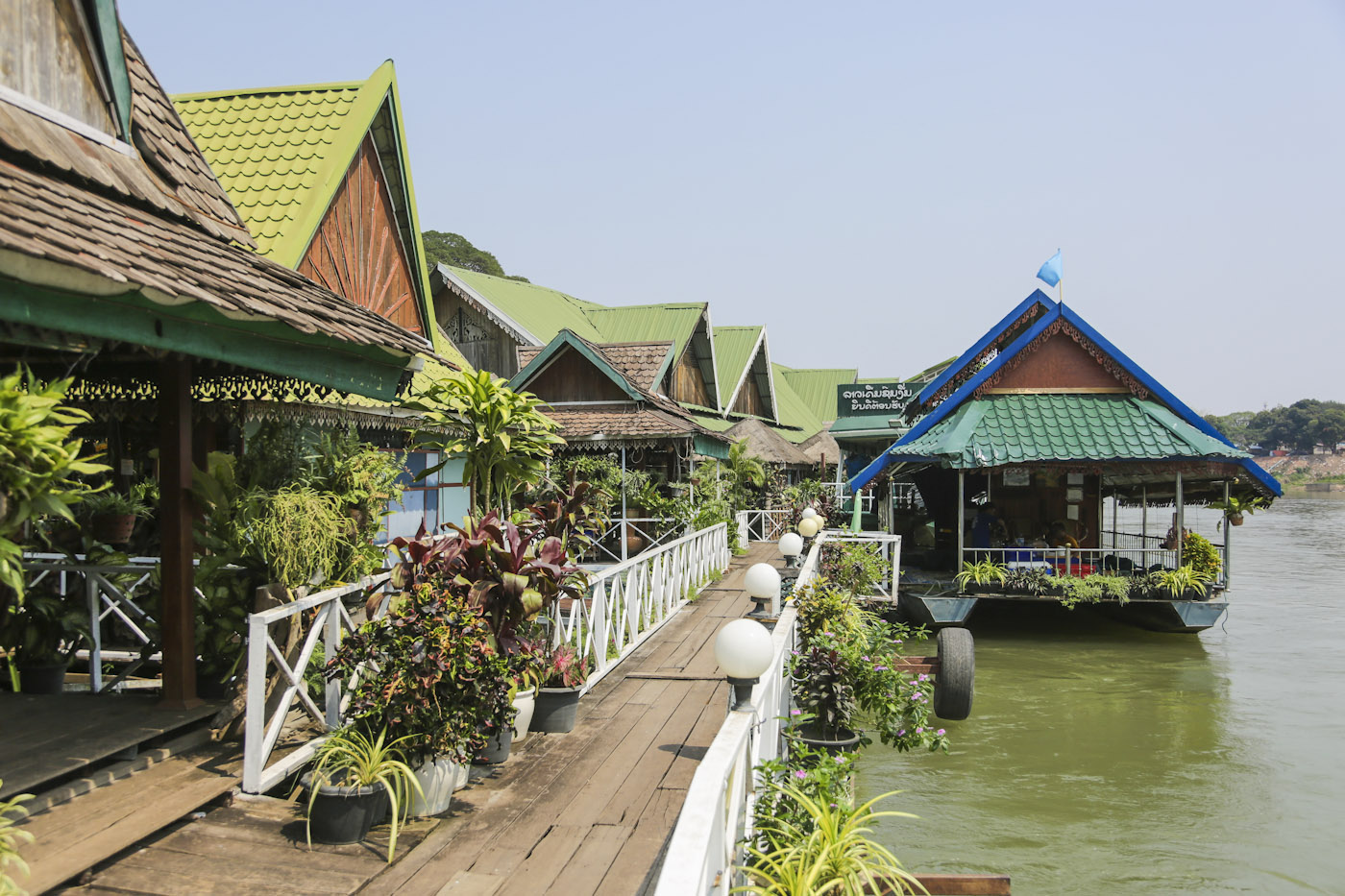 Once lunch is ready, we are ready to board the houseboat and have the boatman float down the Nam Ngum River. Even if food is the least important of this experience, try to get a steamed fish with a papaya salad.
Price: A small floating boat costs 100,000 Kip and a meal between 20,000 Kip and 50,000 Kip.
Location: The Tha Ngon Floating restaurants are 22 kilometres north of Vientiane. Find Tha Ngon Floating Restaurants on Google maps.
3. Khok Saath Salt Mines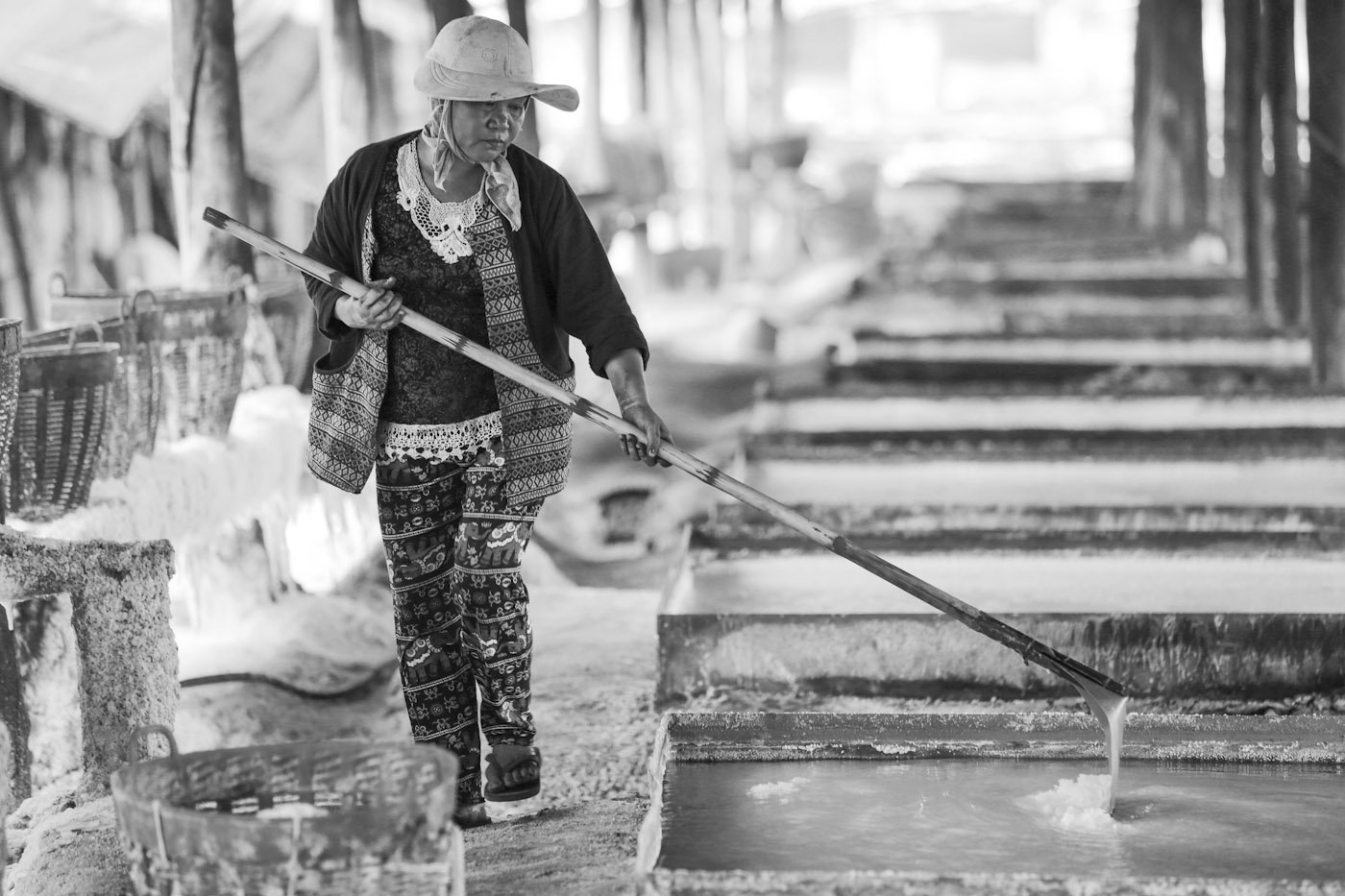 A different way to spend a day, away from Vientiane, is doing a trip to the Khok Saath Salt mines. In this village, salt is still produced in an old-fashioned way, using traditional simple methods, with people working under very hot temperatures next to boiling tanks where the salt is produced.
The water is pumped from a salt lake near the village. It came as a surprise to find salt mines here in Laos. After some investigation we learnt that hundreds of millions of years ago, the region was under the sea, and the limestone karst landscape of Vang Vieng is another evidence of the marine origins of the region. This explains why there is still salt in the ground.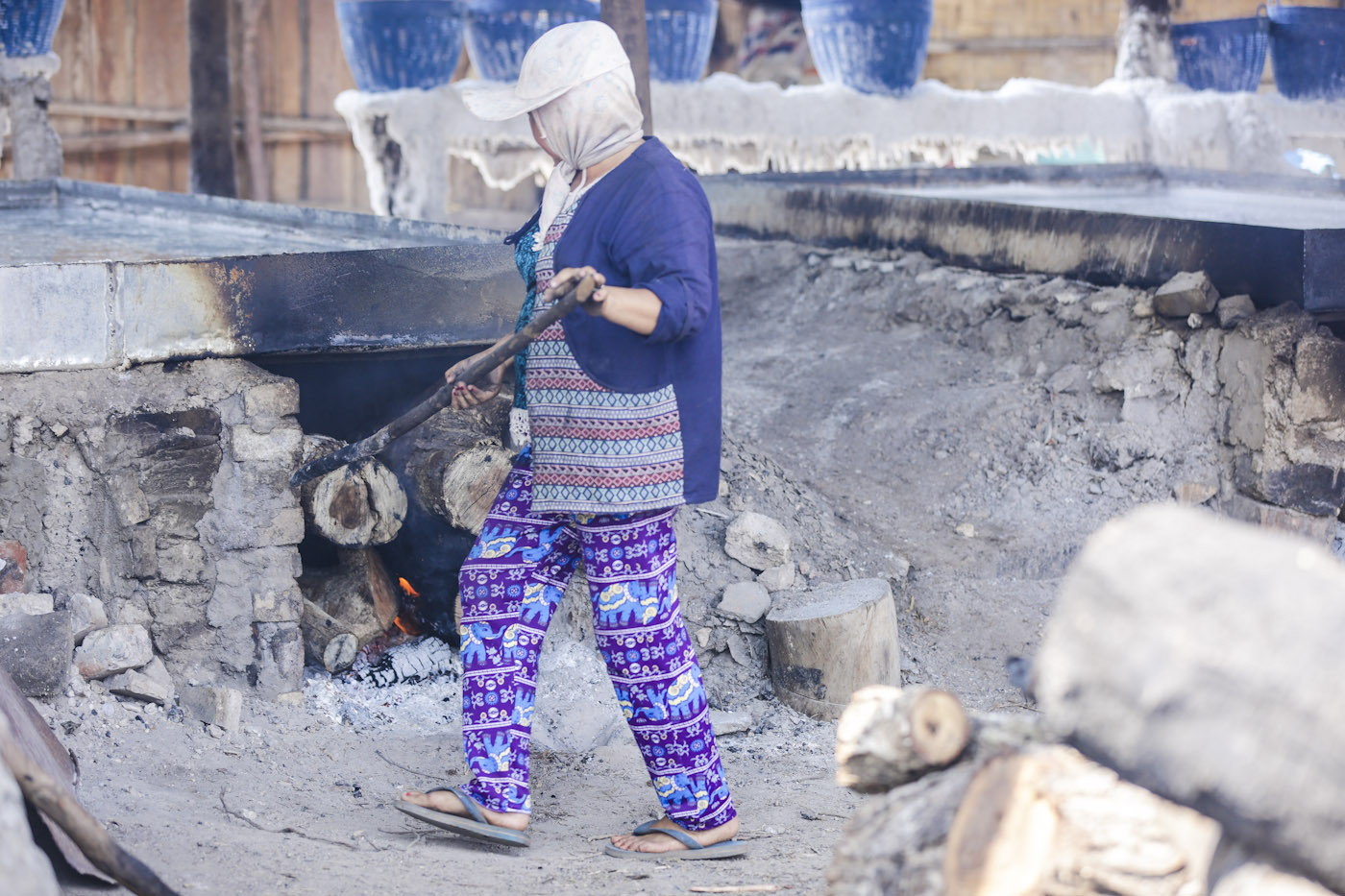 Once they pump the briny water from the lake, they put into large but flat tanks, which are heated by wood, making the water boil for at least two to three hours, until it evaporates and leaves the salt in the tanks. The salt is collected into baskets that can carry up to 90 kilos of salt. Then they are stocked in a shed where they are left to dry for another 24 hours. Once dry, the salt is sift and packaged to be sold throughout the country.
From a distance, the white salt crystals in the warehouses reminded us of snow, but as soon as we approached the tanks where the water was boiling, we realised that all the white crystals had nothing to do with cool snow. Here it was all about heat, steam and sweat and exhaustion. It was a small hell, where women played an important role in logging the fires that heat the tanks and stirring the steaming salt baths.
Price: 7,000 Kip per person
Location: The Khok Saath Salt Mines are 23 kilometres northeast of Vientiane. Find the salt mines on Google maps.
4. Manamae Garden Restaurant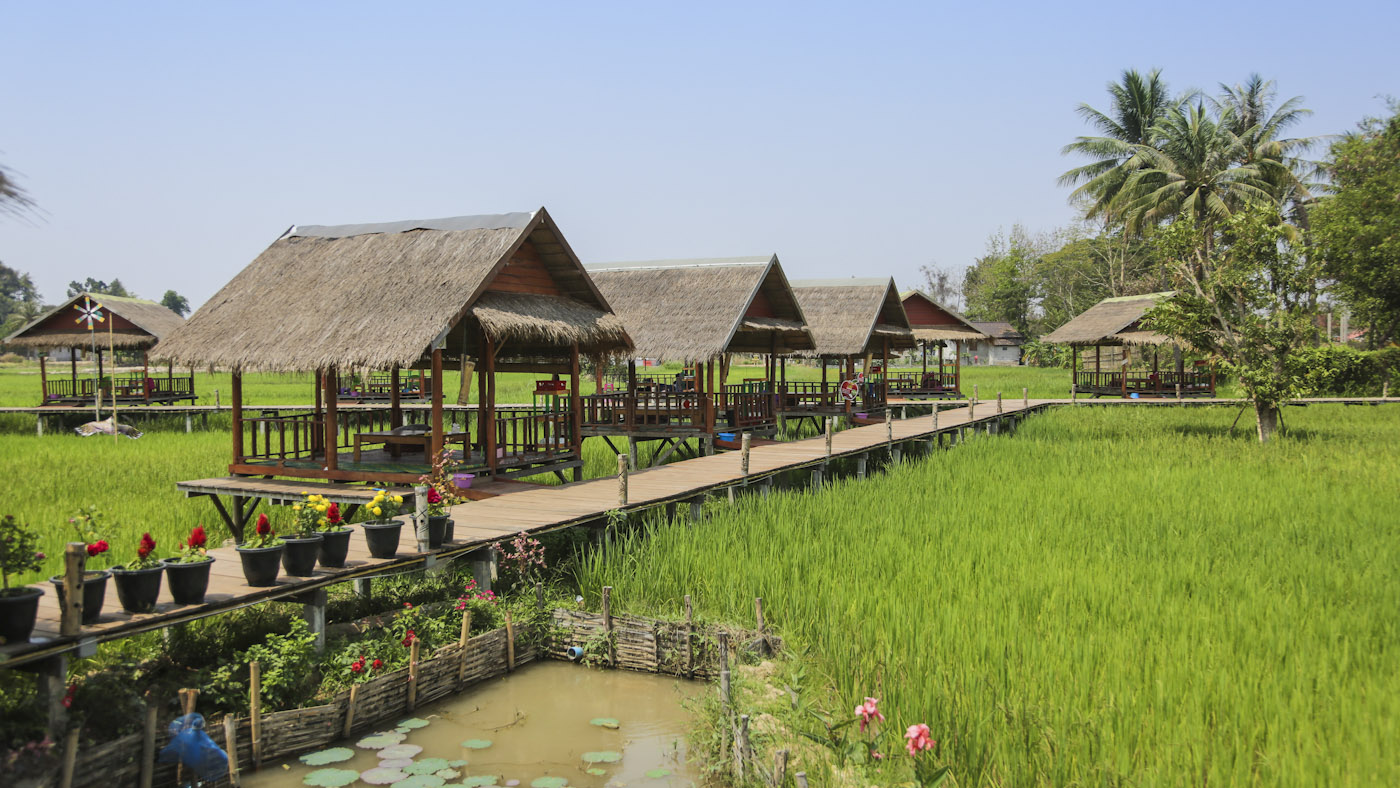 This kind of restaurant in which each table is set in a sala – a wooden or bamboo platform – is very popular in Laos. They areusually found in beautiful locations in the nature. They can be next to a river margin, on the river bed, or as in this restaurant, on a paddy field. Each sala offers some privacy, and is an individual room, where friends and family can spend not only the time to share a meal, but the entire afternoon. Having a siesta in the sala, after the meal, is also a possibility.
Price: Meals from 25,000 Kip 
Location: The Manamae gardens are 17 kilometres north of Vientiane. Find Manamae gardens on Google maps.
5. Vat Sok Pa Luang – Meditation on Saturdays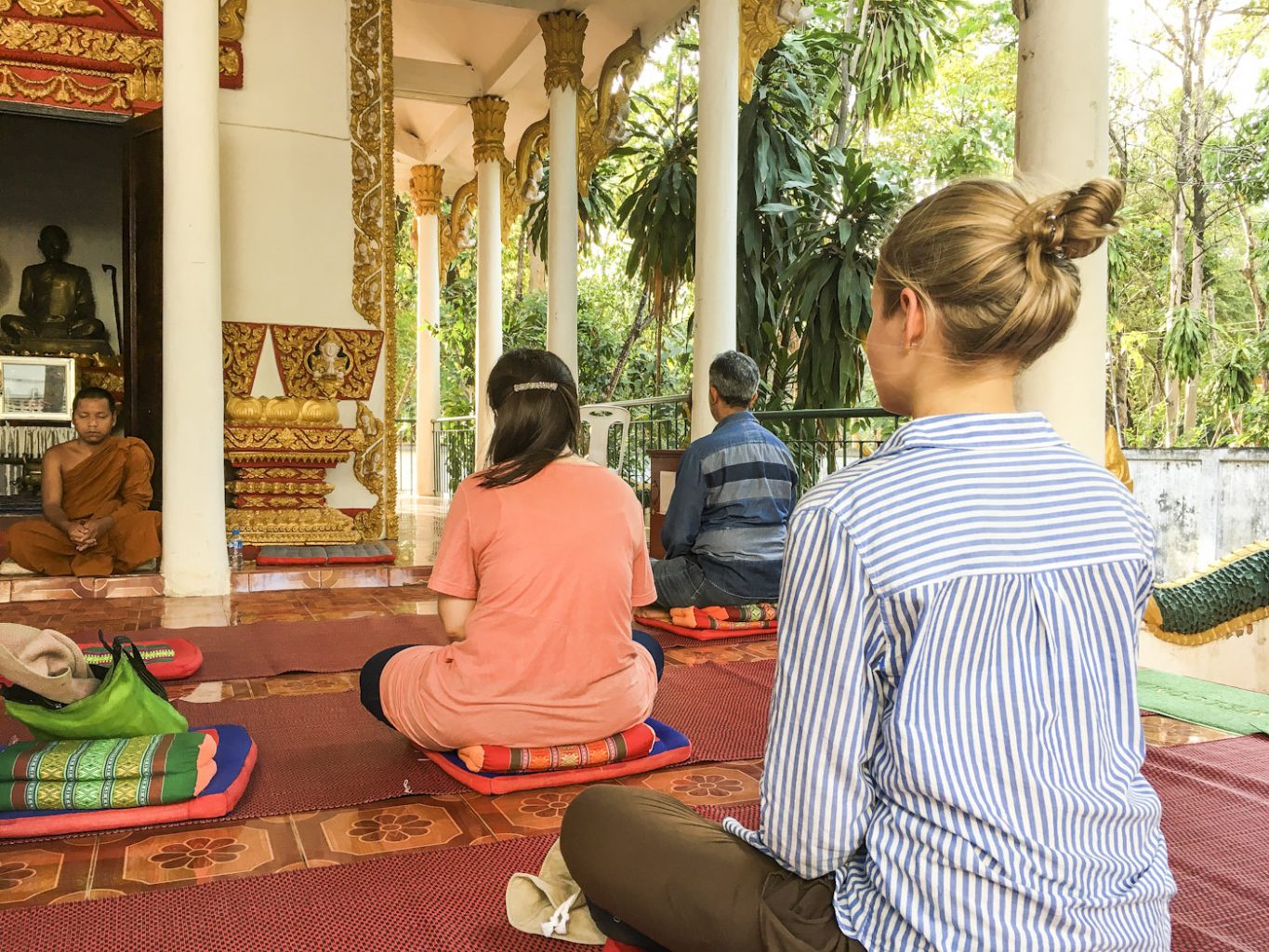 Away from the hustle and bustle of Vientiane, if ever the slow capital gets too busy for you, there is the Vat Sok Pa Luang, a forgotten temple, almost hidden in the middle of a tiny forest, just a few kilometres away from the centre. This temple has got the particularity of offering meditation classes on Saturdays. Come at 3 pm to join the group of monks and other visitors for a one hour exchange of English conversation, and at 4 pm the meditation class starts. The first twenty minutes are an introduction to meditation. They are followed by another twenty minutes of walking meditation around the small sim. The class finishes with twenty more minutes of sitting meditation. Come dressed in a comfortable manner, and remember to cover your shoulders and knees.
Price: Free, though donations are welcome 
Location: Vat Sok Pa Luang is 3 kilometres south of Vientiane. Find Vat Sok Pa Luang on Google maps.
Pin For Later
Click one of the images to save it on your Pinterest