How is a taxi ride in Africa? I will try to be the clear about it. A taxi ride in Africa is unimaginable. A taxi ride in Africa is surreal. A taxi ride in Africa is puzzling. Here "impossible" is nothing.
Asking the taxi driver for the departure time is pointless. The taxi may be ready to leave in a couple of minutes or a couple of hours. It departs when all seats are taken, or better is saying, when it is overloaded. Two at the front and three at the back does not seem to be enough. No room is wasted here. Three at the front and four at the back and the taxi is ready to move on. Our faces metamorphosed from laughter to sorrow. The first five minutes of adrenaline and laughter quickly gave way to 'Ouchs' and 'Ohs'. No doubt the most comfortable place in the cab is the driver's. A highly desirable place for any passenger!
Our goal was to reach the small village where the trail to the famous waterfalls of Kpalime starts. Once in the village, we were challenged by several natives, who wanted to be our guides or take us the rest of the way to the trail on motorbike. Much more comfortable than in the taxi, we travelled the rest of the dirt road by motorbike.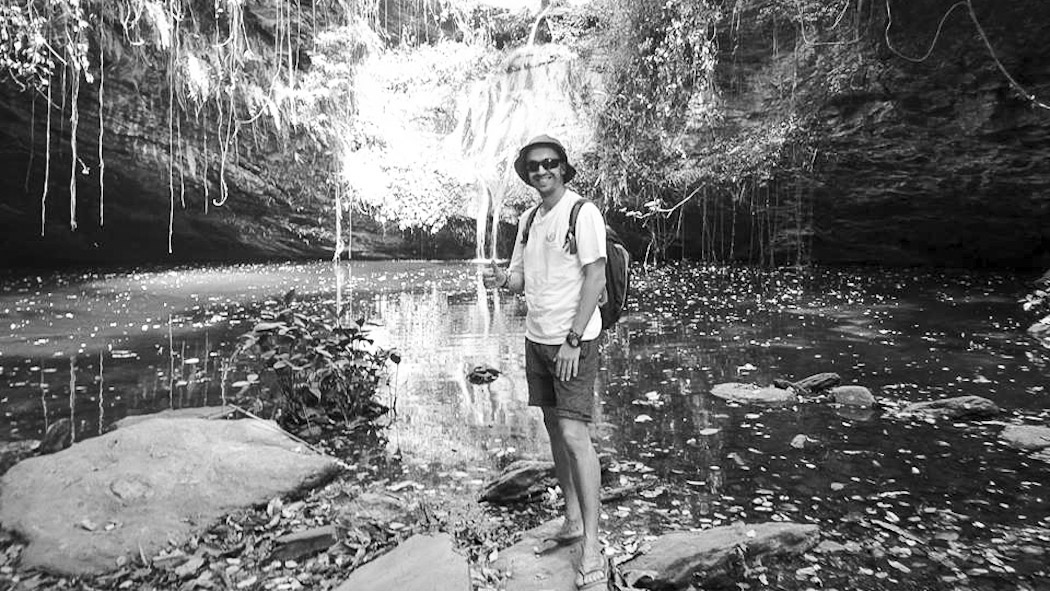 With a scorching and stuffy heat we absolutely needed water but there wasn't really a store to buy water. Eventually, we left the village behind without finding any water and were relieved to see a small tent in the middle of nowhere a couple of kilometres away from the village. With the hope that we could buy water there, we headed to this tent. Once there I asked if I could buy water and could hardly believe them when they told me that no, not there. They were a hair dresser! I couldn't avoid a smile. Which kind of strategic location was that for an hair dresser? And there was not only one hairdresser, but four! They were all four sitting in the shade, waiting for the first customer to show up.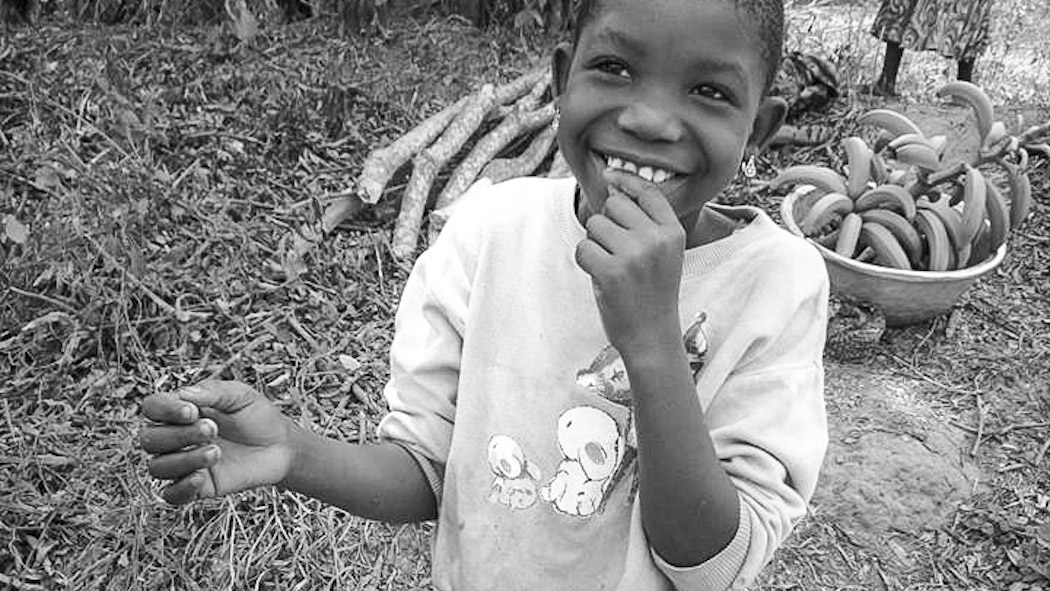 They asked us to wait a bit, and after 20 minutes a girl showed up with water. They even offered us some bananas for the trip before we left. Under an unbearable heat, we proceeded through sandy paths, on our way to the waterfalls. A steep slope amongst rocks and picturesque valleys took us to another world. We were in the jungle! From here we followed a small stream until finally we arrived at the waterfall. No doubt that this place was of an overwhelming beauty. There was a natural amphitheatre made of rocks through which the waterfall flew into a beautiful lake. This was the perfect retreat to escape from the big city bustle. And we enjoyed it as long as possible.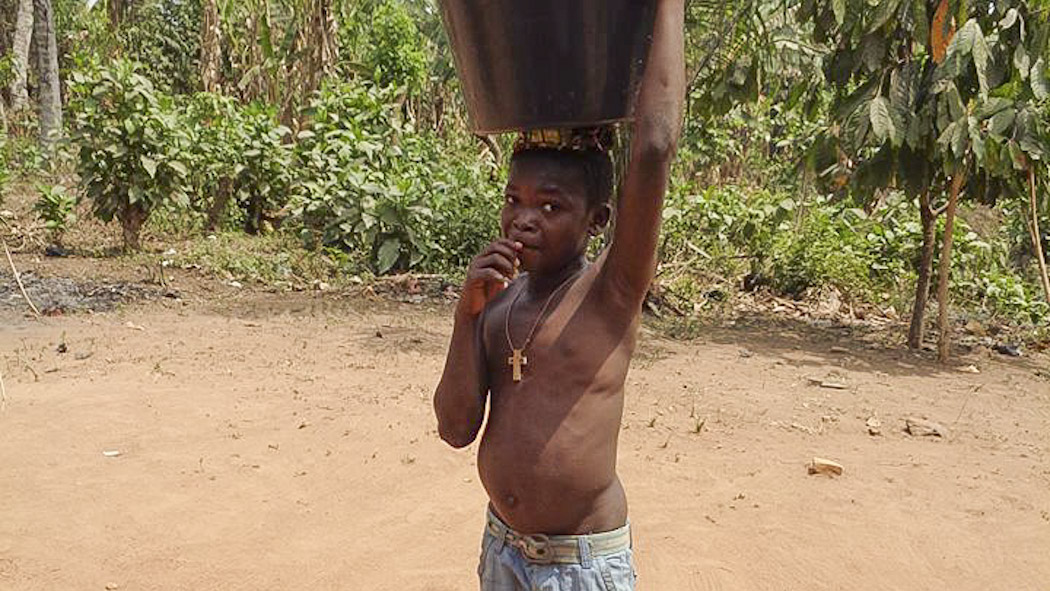 Back to the small village, we came across many children who had just come out of school. They smiled and waved goodbye and one or the other even tried a 'Bonjour'. Some followed us, wanting to know us or wanting to touch our unusual white skin. There was one or the other child who fled out of fear or shyness. Before driving back to Lomé, we had dinner in a small tavern. Food in Togo is quite good. It has a very simple presentation, but it is very tasty. In this tavern we heard about the witches market and since the practice of voodoo has its origins in Togo and Benin, we decided to visit it the next day.
How to describe this whitches market? I have so many adjectives: horrible, atrocious, cruel, ghastly, grisly and at least ten more related synonyms which I cannot remember now. Did I say ten more synonyms? I meant 60 more, without exaggeration. Of all the markets I have visited around the world, this was without doubt the most shocking and disgusting one. What did they have? Heads of dogs, monkeys and cats. Snake skin. Skulls of cats, dogs, crocodiles and rats. It was a striking image for those who love animals!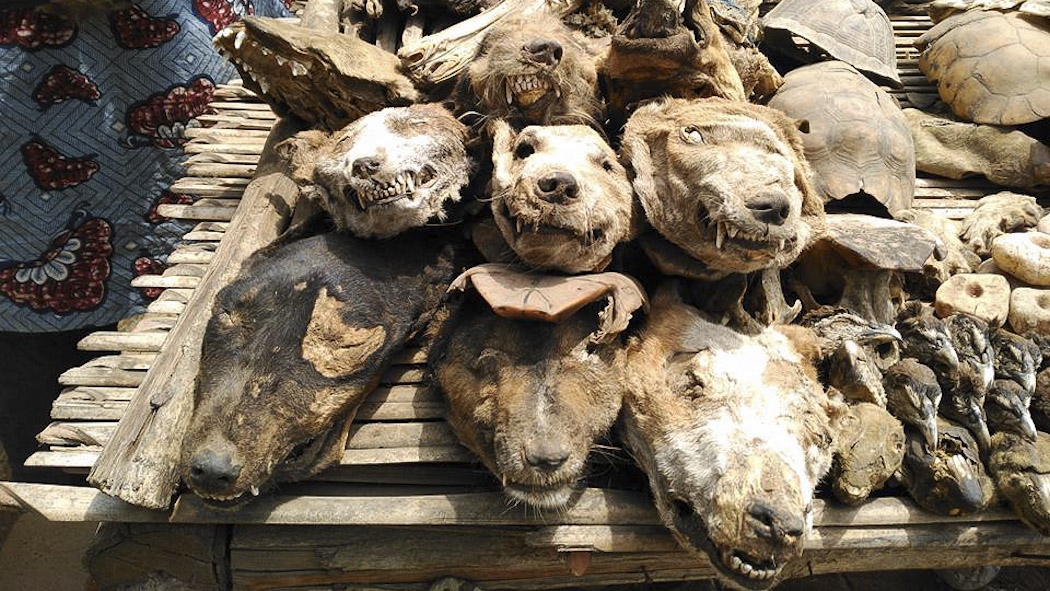 All these things on sale at the market had a single purpose. They are the necessary ingredients to cure any disease or the evil eye. Throughout the visit of the market, I smiled only once when a seller tried to sell me on of his products, a monkey or dog head. He just wanted to make some money and I was thinking to myself 'Yes, Yes. That is just what I am going to buy as a souvenir, I will wrap it and offer it to my mother when I arrive in Portugal.' If she looks shocked or disgusted with my gift I will just say: "But this is good for your rheumatism!'
Photos © Rui Daniel da Silva