After travelling in South Korea, we made a selection of the places and the experiences that we think no one should miss when coming to this surprising country. See below our selection of the 26 reasons to visit South Korea.
1. Discover the never-sleeping capital of Seoul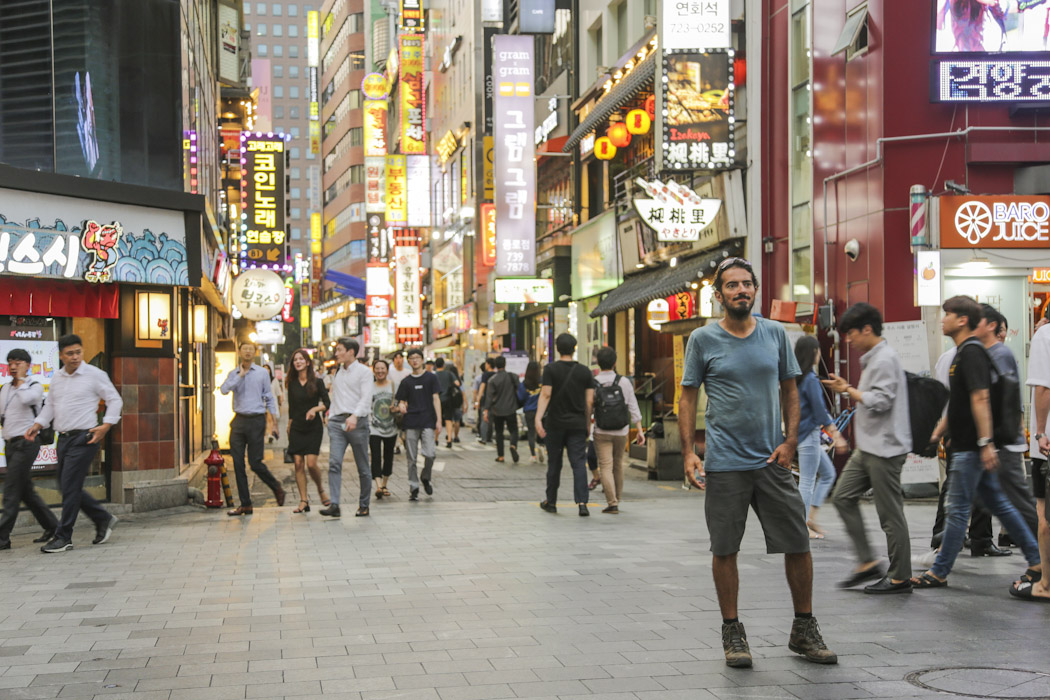 It is progressive, it is fashionable, it is bustling and it is full of life – Seoul is the leading capital of South Korea. It offers both historic and modern landmarks, and a visit here cannot be limited to a few days. With five UNESCO World Heritage Sites in the city, and a handful of contemporary buildings that entrusted it the title of World Design Capital, Seoul is probably the most inspiring city of East Asia.
2. Relax in sea-side fashionable Busan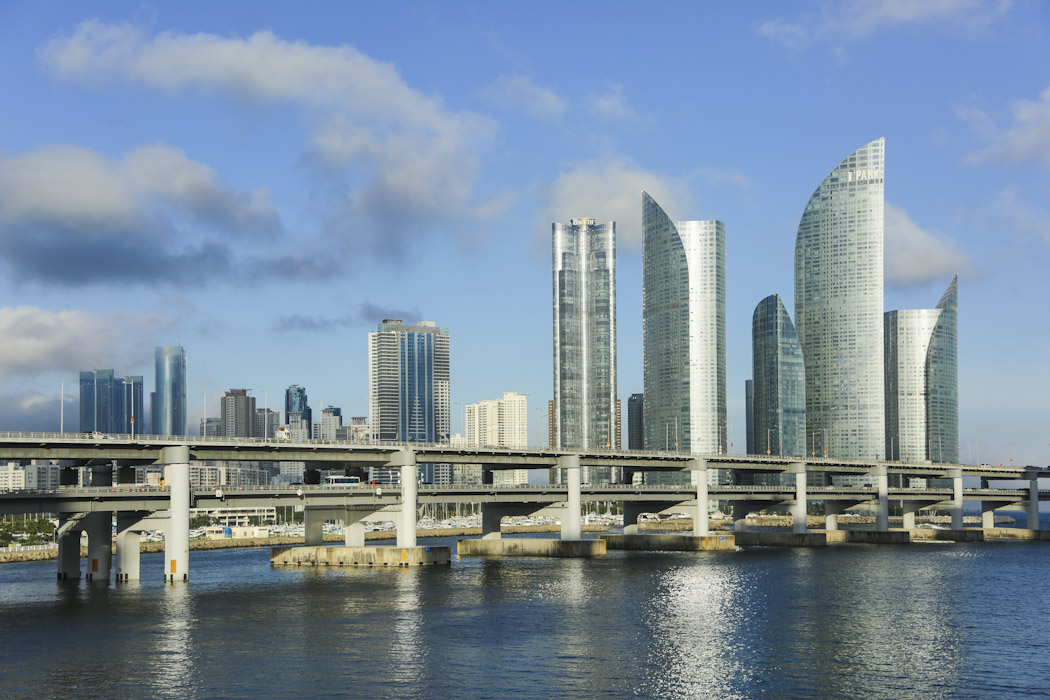 Busan is the second most populated city of South Korea (after Seoul) and it is also one of the most important economic centres of Korea because of its location and many ports. However, the fact that it is a coastal city with beaches gives it a very laid-back atmosphere, with many youngsters populating the bars next to Gwangalli Beach.
3. Stroll at the Boseong-gun green tea plantations
Even if the beautiful Boseong-gun green tea plantations are targeted on tourism, it is still worth to visit the place to see the spectacular shapes made by the green tea bushes. You will probably not find harvesters, instead, you will find many other visitors interested in tea. Besides tea and ice-cream, there's an entire range of products made with green tea. Have we mentioned that green tea ice-cream is our absolute favourite flavour!
4. Sleep in a South Korean Sauna, the Jjimjilbang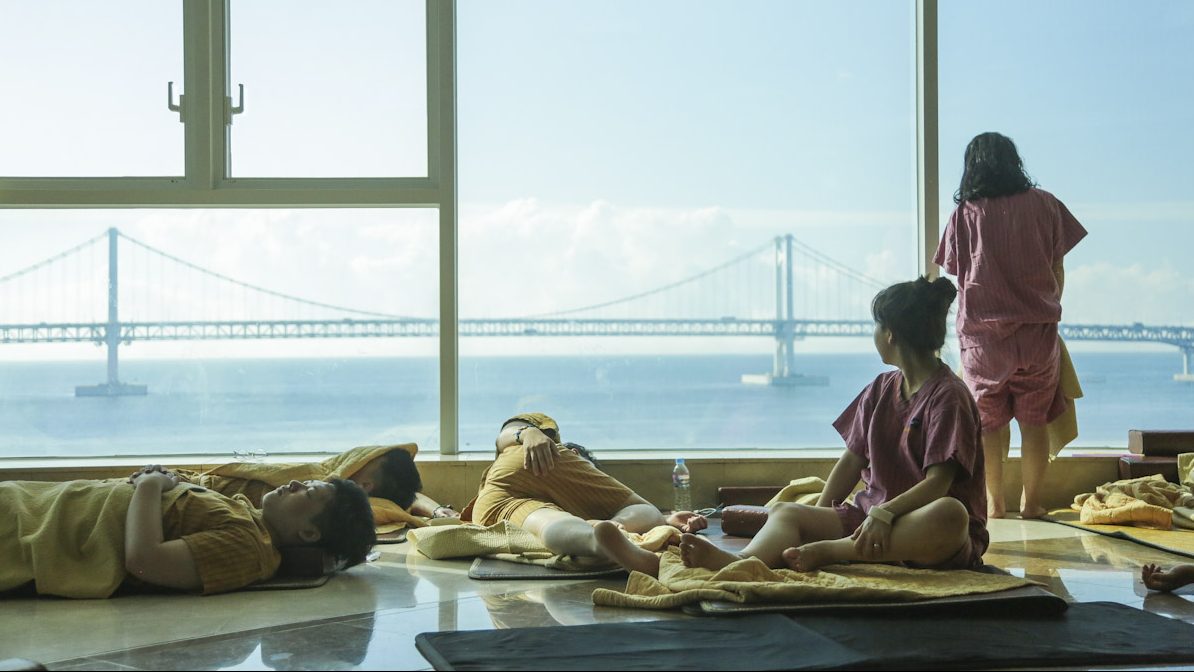 We found out that it is possible to spend the night in saunas. How does it work? You pay for a ticket (around 10 dollars) to the sauna and afterwards, you head to the resting room where you can sleep as long as you like, including the entire night. Besides a towel, you are also given a pyjama and a blanket. We liked the experience and tried a few saunas in Korea.
5. Uncover the pleasures of Kimchi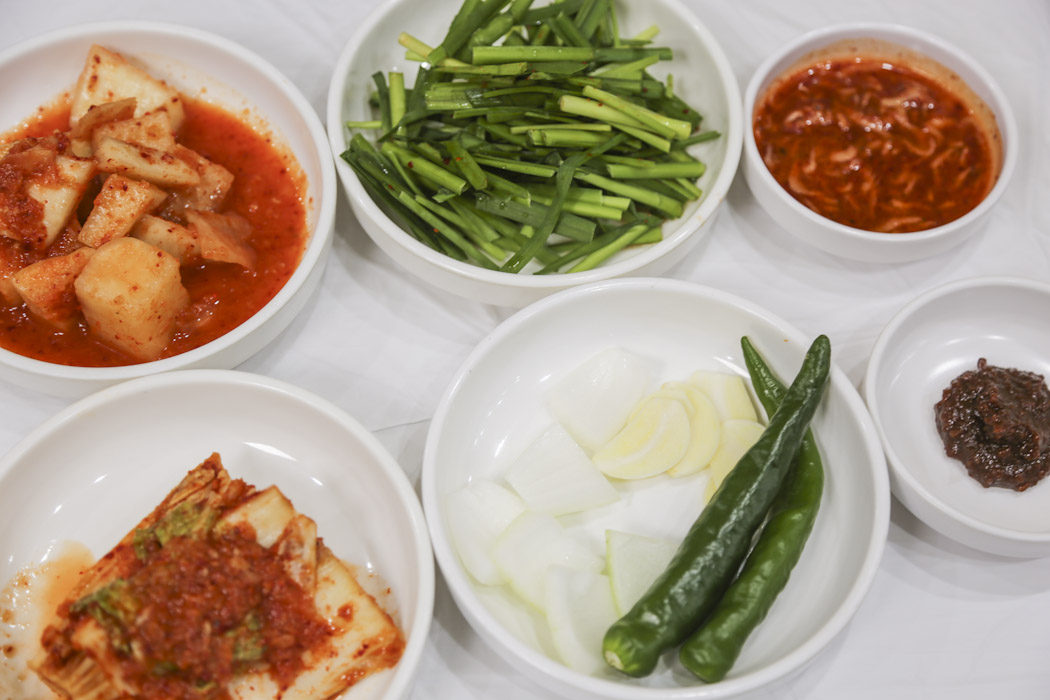 Kimchi is the staple food of the Korean kitchen. It is tasty, it is spicy and above all this, it is healthy. Kimchi is present on any table (at restaurants as much as at home) as a side dish. It is a traditional recipe used as a means to conserve vegetables through fermentation. The most common Kimchi you will come across is the napa cabbage that after fermented gets seasoned with chilli powder garlic and ginger among other spices.
6. Swim on green-turquoise Gangneung beach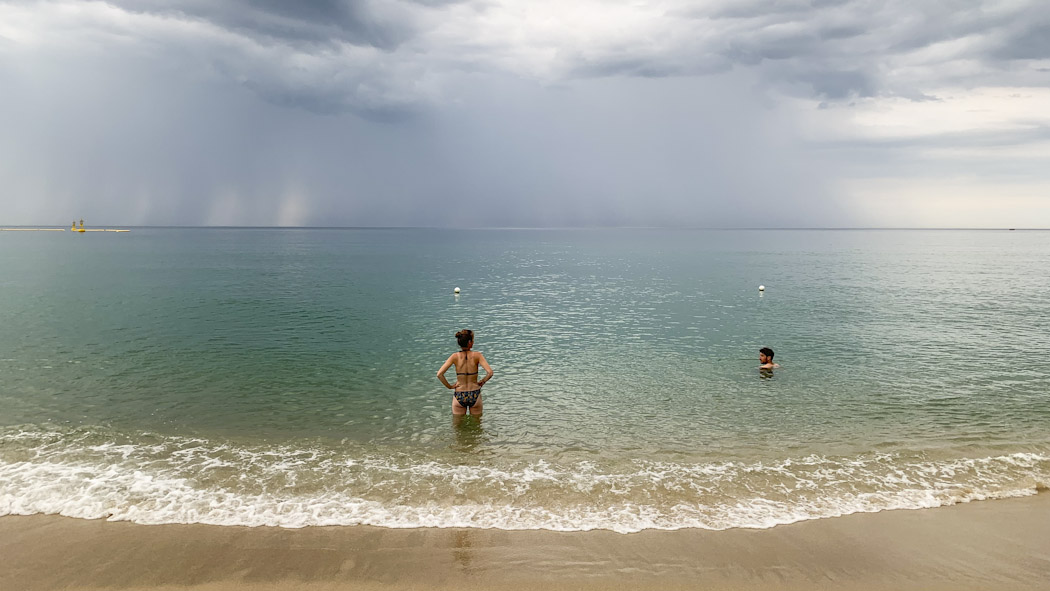 The northern coast is home to some quiet and lovely beaches. Even though it was high season, these beaches were not overcrowded, and with a thunderstorm approaching, we got it all for ourselves. July is indeed the start of the rain season, and although we got some rain, the temperatures of both air and water were very pleasing.
7. Explore the hundreds of forest tracks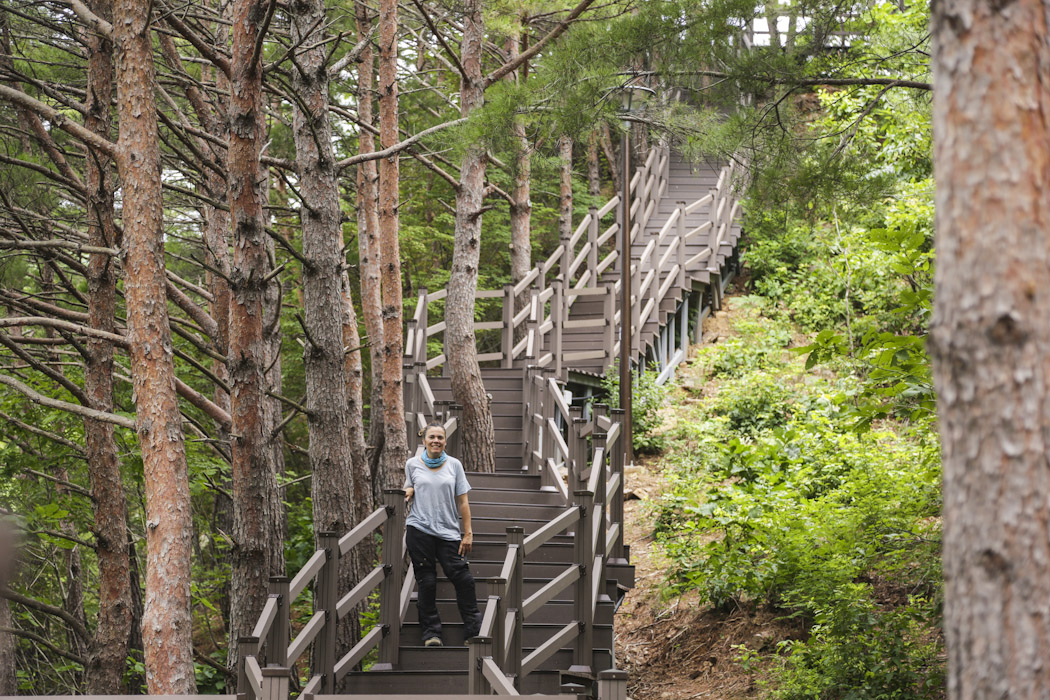 South Korea is doing a great job in the reforestation of the country. The exploitation of forests during the Japanese occupation and the Korean war devastated many of its forests, so much so that 40 years ago there was little woodland in South Korea. Nowadays, though, and due to the efforts to plant trees, forests cover 64 per cent of the land area.
8. Stay at Guinsa, a Buddhist temple in the Sobaek national park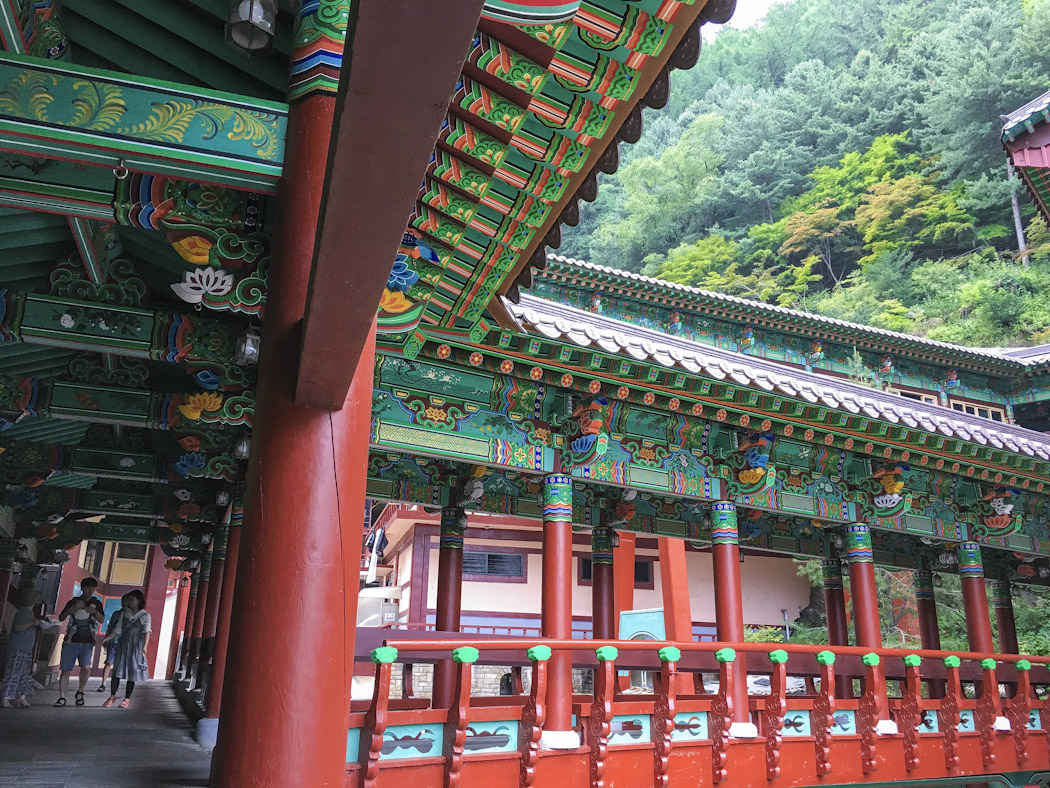 Guinsa (temple of salvation and meditation), situated in the Sobaek national park, is one of the many temples that offer temple stays and meditation programmes to foreign visitors. This kind of accommodation needs to be reserve a long time in advance, but even if you don't plan to stay, you should take the time to visit the complex for its architecture.In Guinsa, many of its wooden buildings have several storeys which are rather unusual and offer impressive sights.
9. Camp with the locals
South Koreans are hospitable people and will not miss an opportunity to chat with foreigners. They also love camping and use national camping sites during summer vacations. This was for us an opportunity to come closer to Koreans and to exchange whenever the language was not a barrier. Very often though we relied on smiles from both sides and a lot of gestural language.
10. Go back to the past at the Hahoe folk village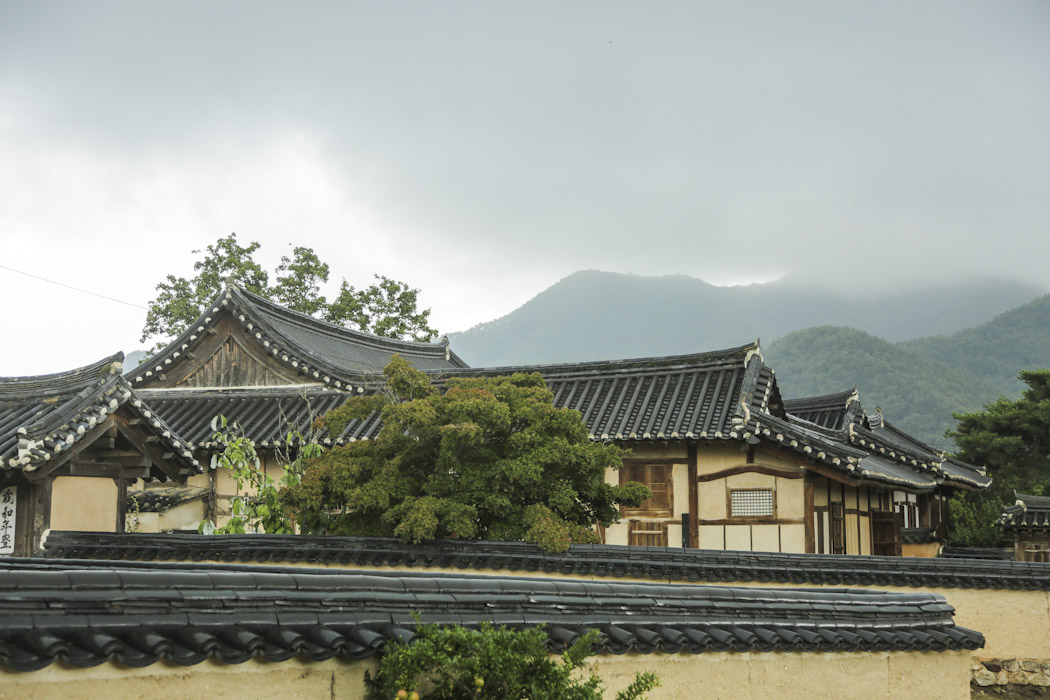 Hahoe folk village is a traditional village, that gives an idea of the bucolic life of old Korea. The village lives of tourism, but it isn't a ghost village. There are actually more than 200 people still living there, and they make a living from the entrance fee as well as from the products (food or artfacts) that they sell to visitors. It is also possible to stay for the night in one of the minbaks (private guesthouses).
11. Find the magic pine tree forest of Hahoe
Some places are just magic! This was the case of the forest of Hahoe village. After visiting the folk village, we searched for a shade to have a break for some minutes. We found a magic forest, where trees seem to bend to caress the ones that come in search of rest and peace.
12. Enjoy the folk music dance Byeosingut Talnori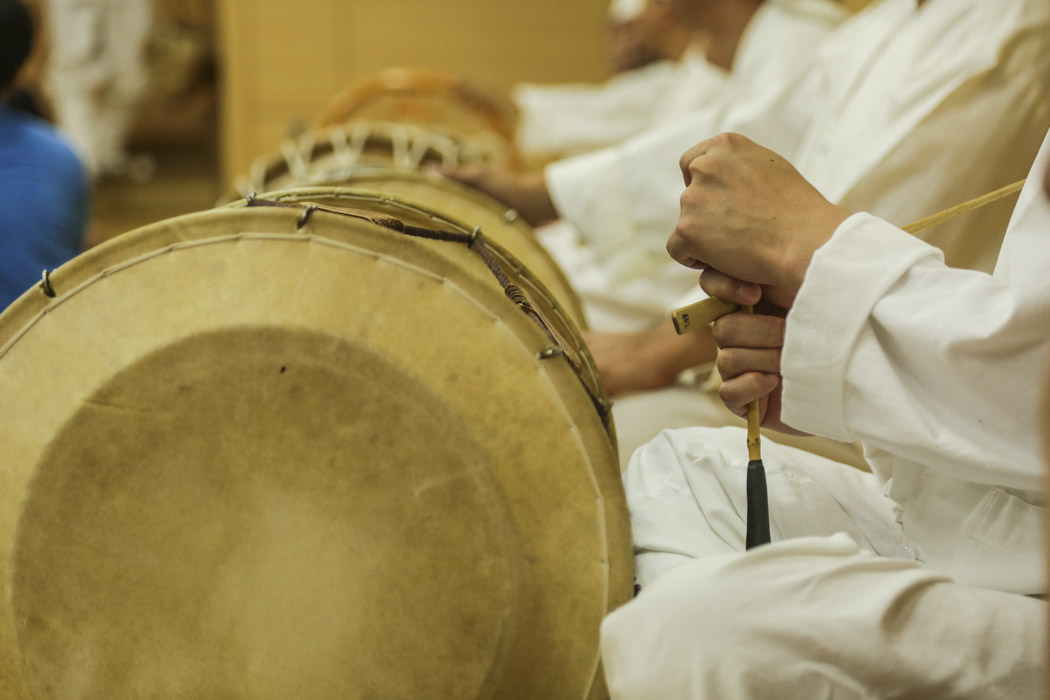 Byeosingut Talnori is a theatrical dance in which the characters use masks. There are 11 characters (including one monk, one servant, one butcher, one scholar, one nobleman, one old woman and one bride), who interact in a funny but also sarcastic way.
13. Be attentive to wildlife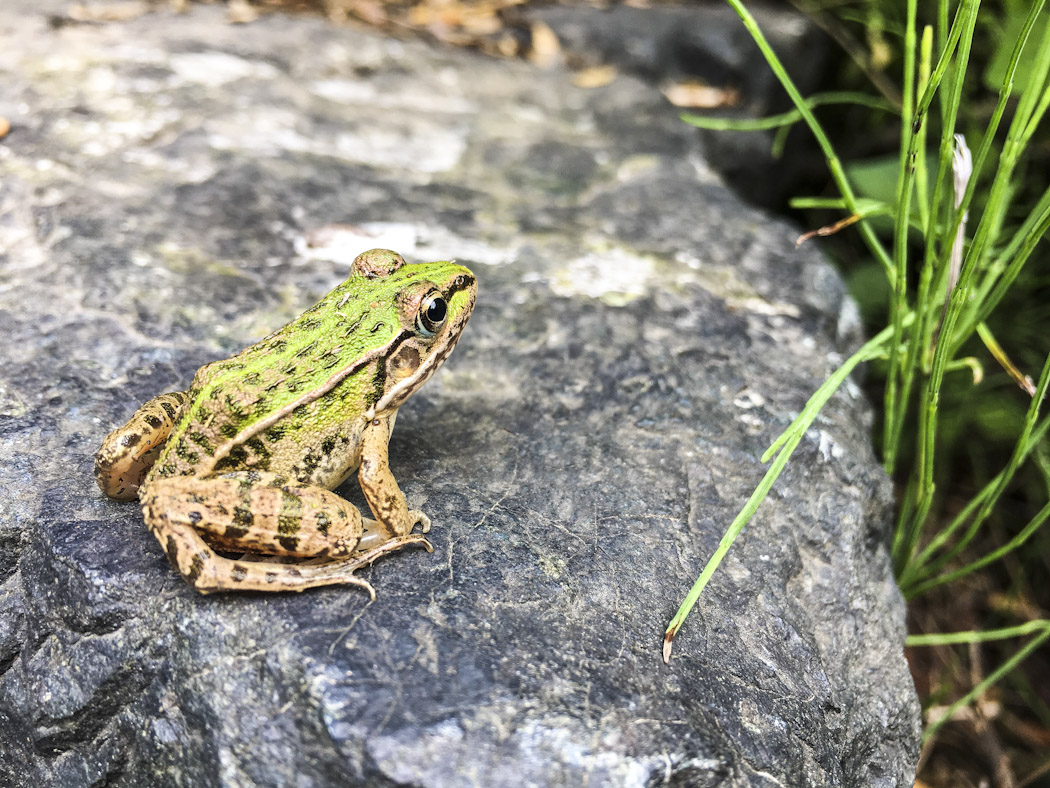 With so much forest and water sources, wildlife is not scarce. Officially, biologists have recognised more than 30,000 species in South Korea, but it is believed that there should be more than 100,000 species in the country.
14. Don't climb the Gyeongju's royal Silla tombs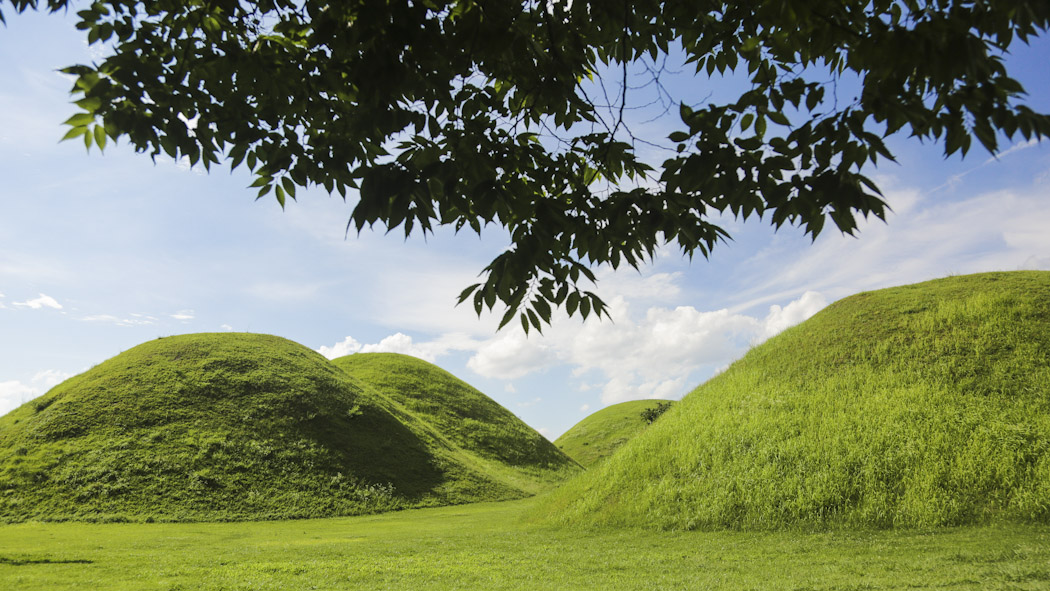 These mounts are not just 'any mounts'. They are the tombs of the rulers of the Silla kingdom. Even though it was not possible to identify all the rulers burried there, it is known that most were royals and a few were generals or other important persons from the Silla era. Beware not to climb the mounts, an act that is forbidden and punished with heavy penalties.
15. Go sun-bathing at Gwangalli Beach
Gwangalli Beach is one of the busiest beaches close to Busan. Perhaps because there are all the amenities just a few metres away from the beach: dozens of restaurants, hotels and bars line the coast. Here, and because the temperatures can get very high, it is possible to rent a beach umbrella for the day and enjoy the views. Have you noticed that most Koreans don't wear bikinis and instead cover all their bodies? That is for sun protection mainly.
16. Try all the South Korean food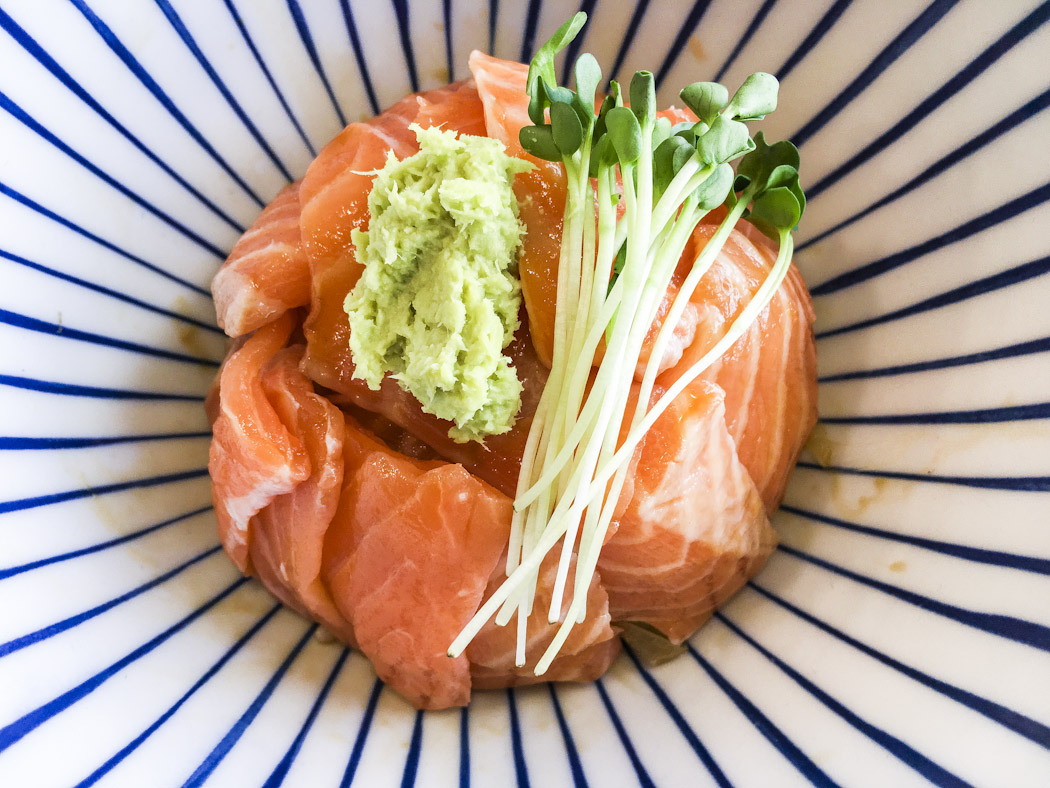 It doesn't really matter in which restaurant you enter. In South Korea, it is guaranteed that the food will be tasty. From raw fish to Korean barbecue or Bulgogi (all served with kimchi as a side dish or starter), you will always come out of a restaurant with a feeling of satisfaction.
17. Tour Busan's hectic fish market
Busan's fish market is one of the biggest we have ever seen (and we have seen a few). Besides the inside stalls (spread over two floors) there is also a large number of outside stalls. All selling fish but separated by type (some sell shellfish, others sell molluscs or echinoderms and others sell fish). Besides selling for customers to take home, many stalls also have a few tables where one can sit, watch his food being killed and cooked and eat it there…
18. Spot Gamcheon, the coloured village on a hill
Gamcheon was once a ramshackle neighboorhood of Busan, where refugees of the Korean war had found a shelter. In 2009, someone came up with a plan to revitalise the area by inviting painters and artists to use the village as its canvas. The result is this lively culture village, that nowadays holds the workshops of many young artists and hand-crafters who sell their work to the hundreds of tourists that visit Gamcheon daily.
19. Hop on the island of Namhaedo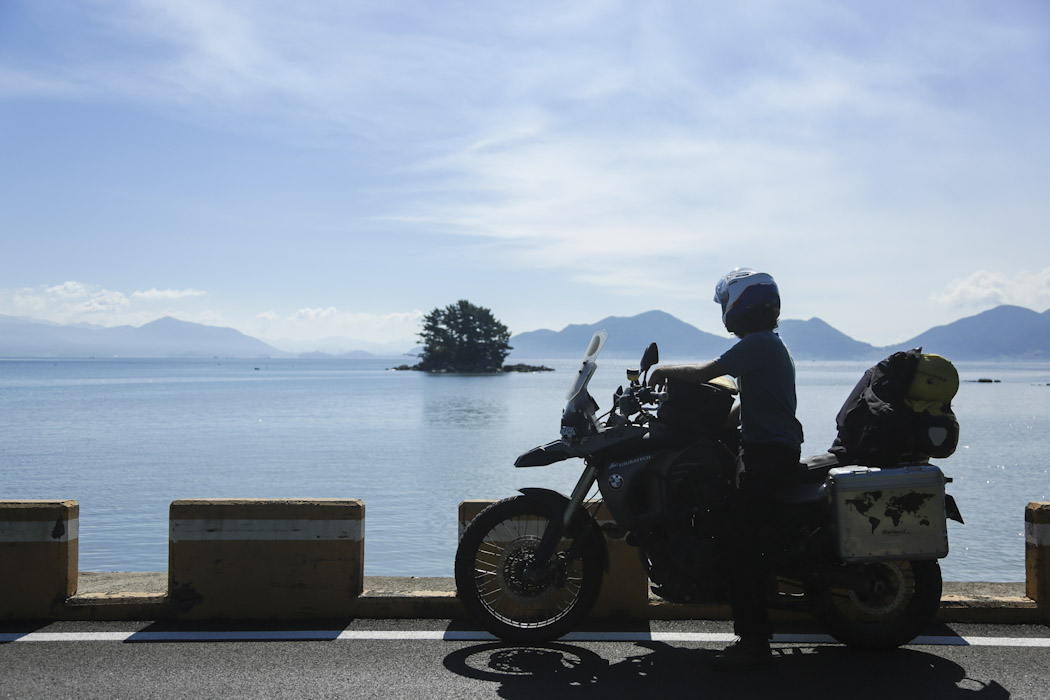 There many islands in the south and the good news is that there is a complex system of bridges that connects them to the continent and to each other. This means that they are easily accessible but not yet the target of the crowds. We had beaches just for ourselves and quiet places to pitch our tent. As for sun-sets, one cannot ask for better!
20. Wander through the tiny alleys of Jeonju hanok village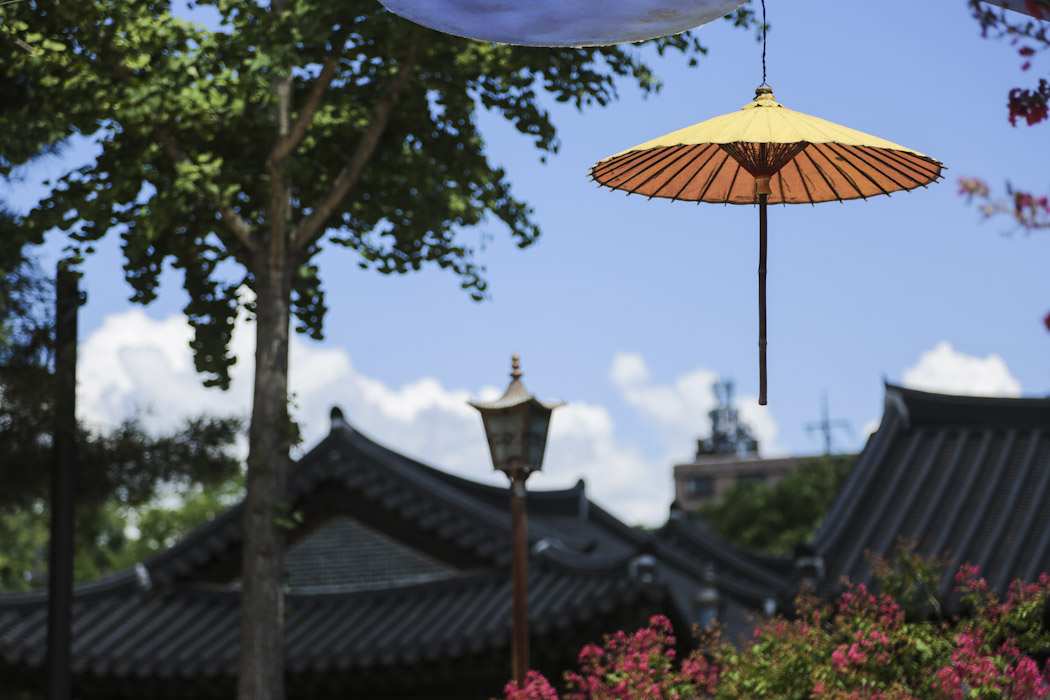 Jeonju is another traditional village that has kept more than 800 hanok (the traditional wooden houses). You can stroll through the streets and even enter many of them (which are restaurants, cafés, shops and even guesthouses). The village is best enjoyed outside the high tourist season when it can get too crowded. It is also a haven for street food lovers, because on every corner there is something delicious being cooked.
21. Dress up the Hanbok, the Korean traditional clothes
There's a new national rule that says that if you are wearing the Hanbok, you can enter for free in all the museums, temples and palaces. This is probably not the only reason why so many Koreans dress up in their traditional clothes, but it definitely helps. And it is lovely to walk through the cities, be it in old palaces or in the modern malls and see so many youngsters proudly wearing their traditional attire!
22. Pick your favourite street food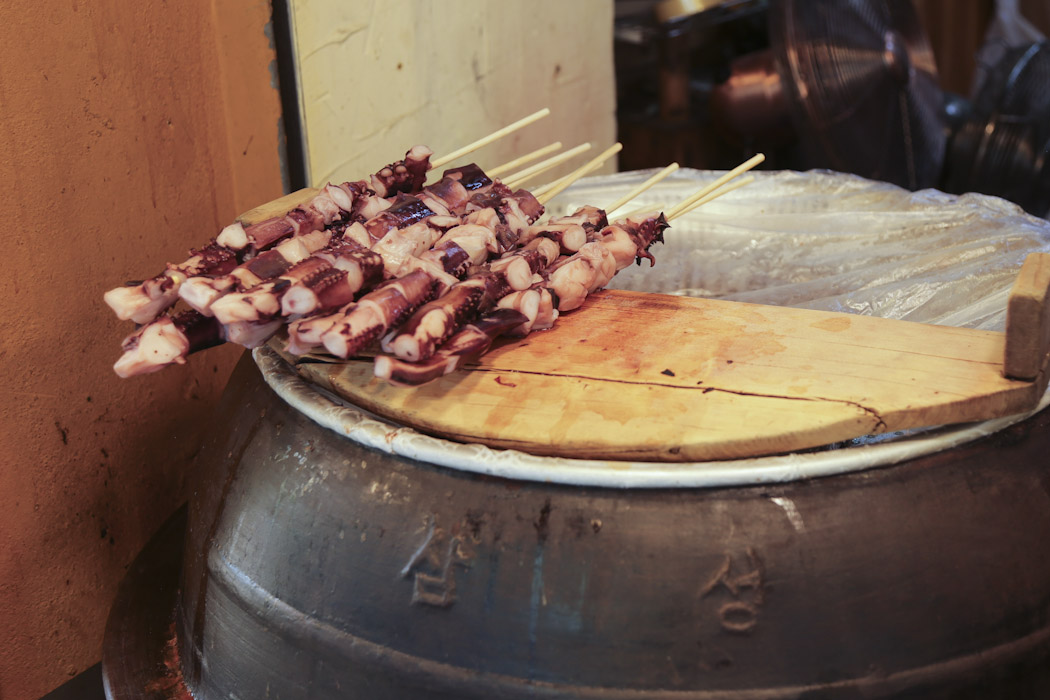 Street food is actually a delicacy throughout the country. Expect to find it in bigger cities, in touristy places and whenever there are festivals or other bigger events. Especially tasty and common is street food with molluscs, such as octopus or squid, that are grilled and then topped with different sauces. Delicious!
23. Having amazing sunsets in Seonyudo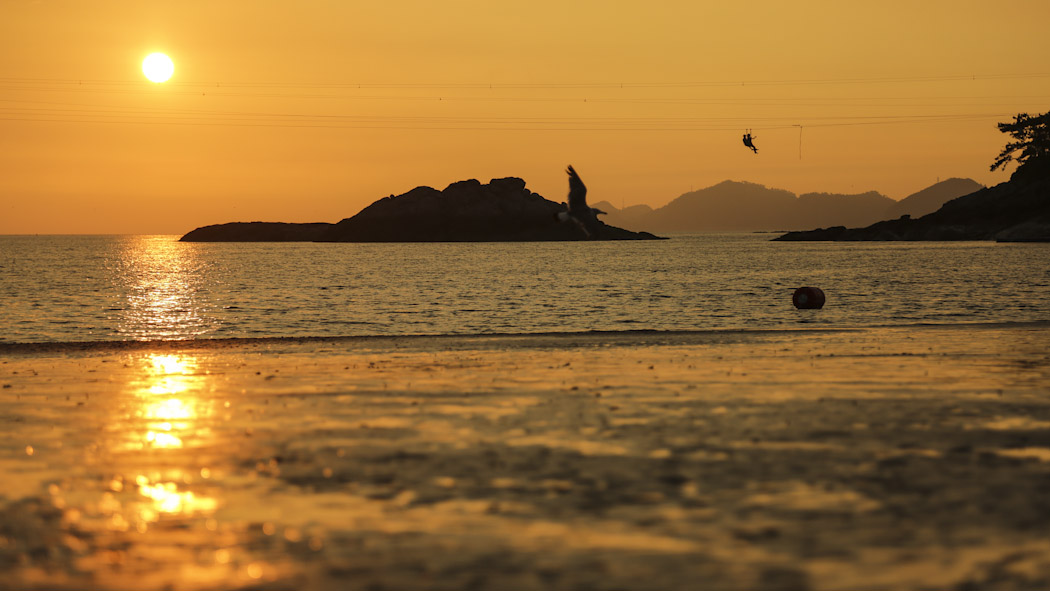 Seonyudo is an island that has recently been connected to mainland by a series of bridges. It is beginning to attract tourists, but it is still quiet. There, find a spot to pitch your tent with a view to the sea so that you don't miss the spectacular sunsets.
24. Enter the gate and magnificent fortress of Suwon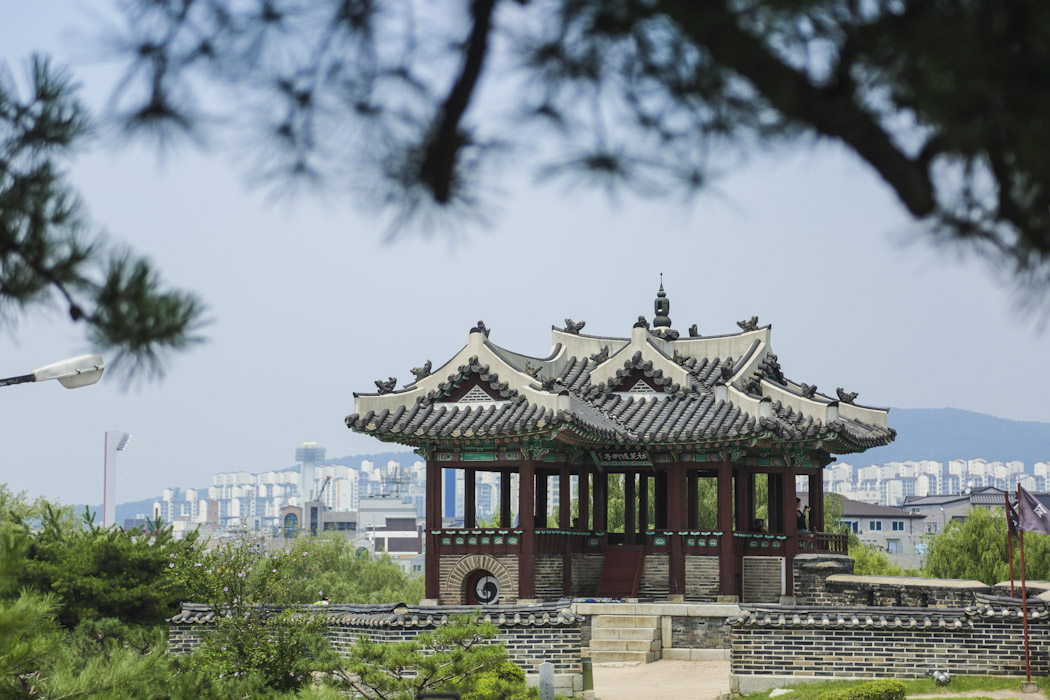 Suwon is known for its beautiful and well-preserved fortress and for being the only remaining completely walled city in South Korea. Built in the 18th century, the walls are now a designated UNESCO World Heritage site. It is impressive to walk along the fortress both from inside and outside the wall.
25. Visit Gyeongbokgung Palace in Seoul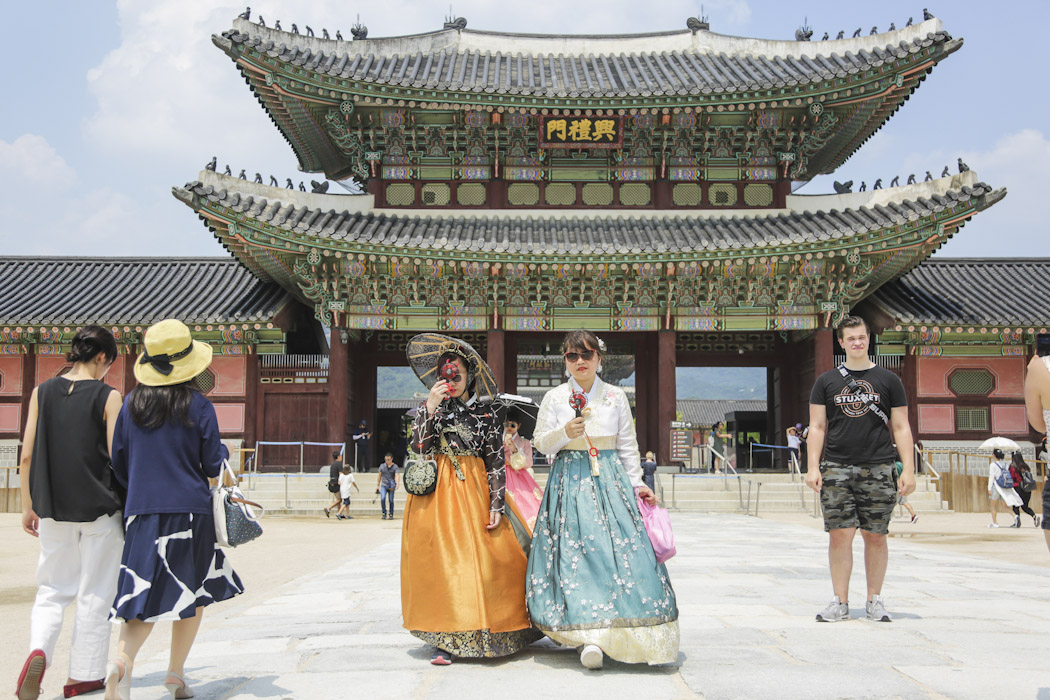 If you have the time to visit one palace only, make this one your choice. It is not by chance that this is a UNESCO world heritage site – it is well-preserved now (it had been partially destroyed during the Korean war) and it has got gorgeous examples of the Korean imperial architecture. From 1395 and for almost 200 years this palace was the main Royal Palace in the country.
26. Don't miss green tea ice cream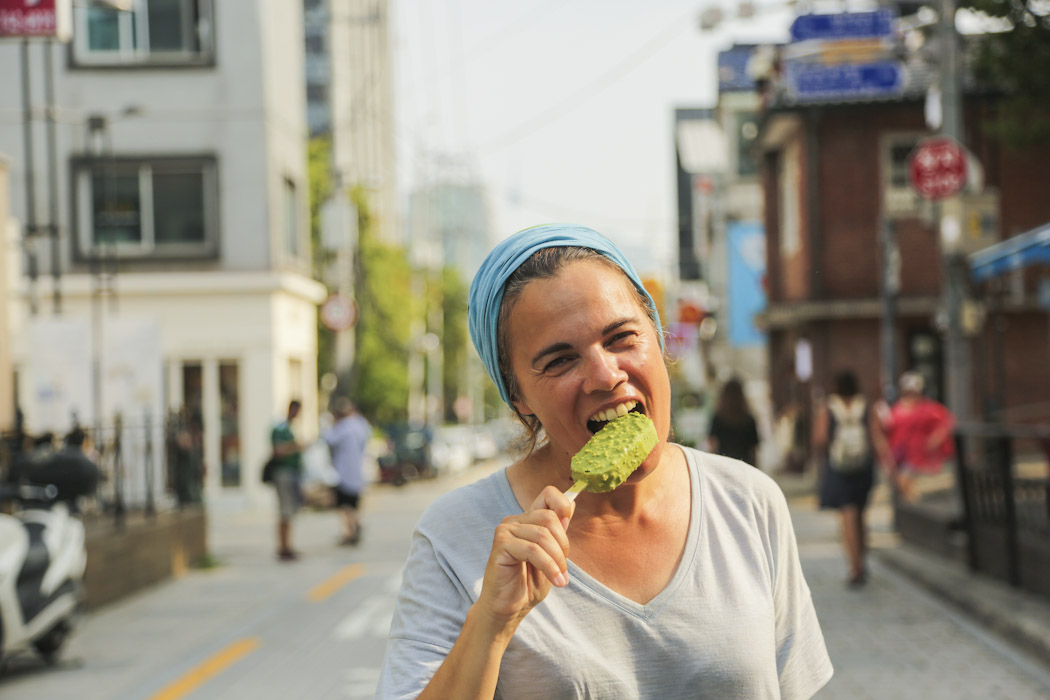 Find your favourite snack or dessert in one of the many convenience shops or café shops throughout the country. We found so many foodies that were different from home (chocolate with chestnuts, green tea ice-cream, rice cookies with sesame, etc) that we spent hours deciding what to buy in order to have a good sample of the offer. It definitely was one of the highlights of the country.
If you are interested in South Korea, check our other articles: