While travelling through Japan over the course of several weeks, we indulged in many delicacies of Japanese cuisine, and by doing so we found new, original flavours and expanded our taste, literally.
We all grew up with the general assumption that human taste has four senses: sweet, sour, bitter and salty. If you have ever wondered if these four tastes really cover that special taste that you like so much: the taste of homemade broth that stews for hours with vegetables and meat, wonder no more! Japanese scientists have discovered a fifth sense of taste and called it umami. Umami is the taste that describes types of food with an inherent savouriness, such as meaty and brothy food.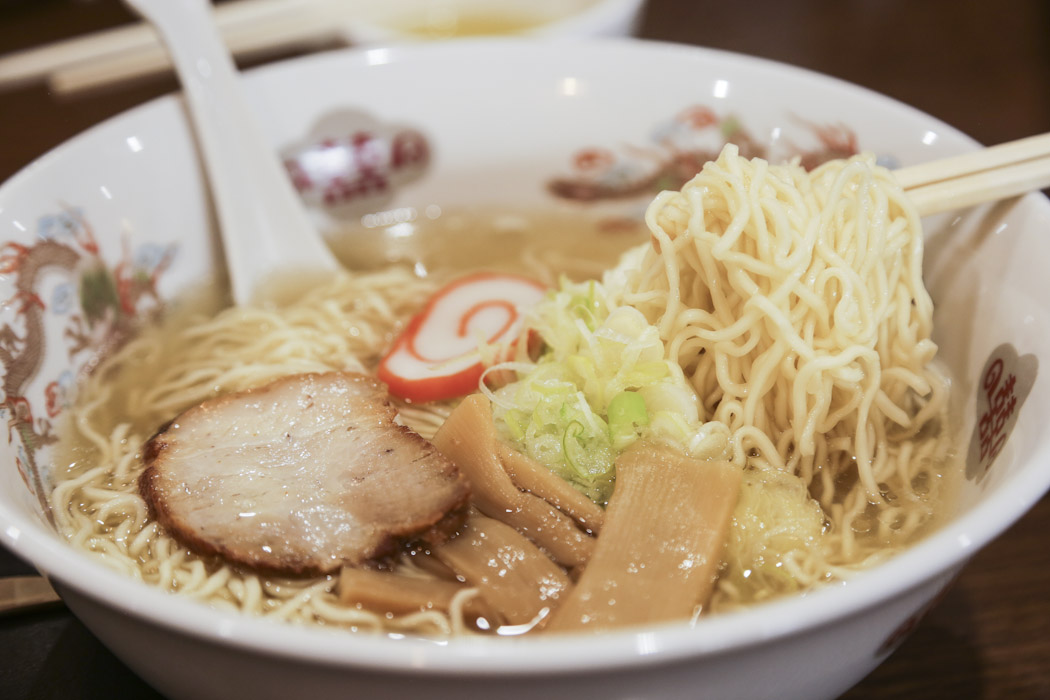 It was precisely for the umami taste that we ventured out in the vast array of Japanese restaurants. We picked a ramen-ya (a ramen shop), and as soon as we walked in, the staff chanted repeatedly Irasshaimase!, welcoming us warmly into their eatery. After paying upfront, at the ticket machine, we got ourselves a seat at the counter to get a glimpse at the magic that happened in the kitchen. Ramen is known all over the world because of its reputation as an instant dish. However, in Japan, when you go to a ramen-ya, you will get something else. There's nothing instant in the broth used to cook the ramen noodles. The broth, the pork meat, the soy sauce and miso simmer for hours to enhance its umami taste. The chef adds the ramen noodles at the end, topping them with a slice of pork meat, nori seaweed, half a boiled egg and slices of scallion. Nothing beats this dish in terms of comfort food and we had it often.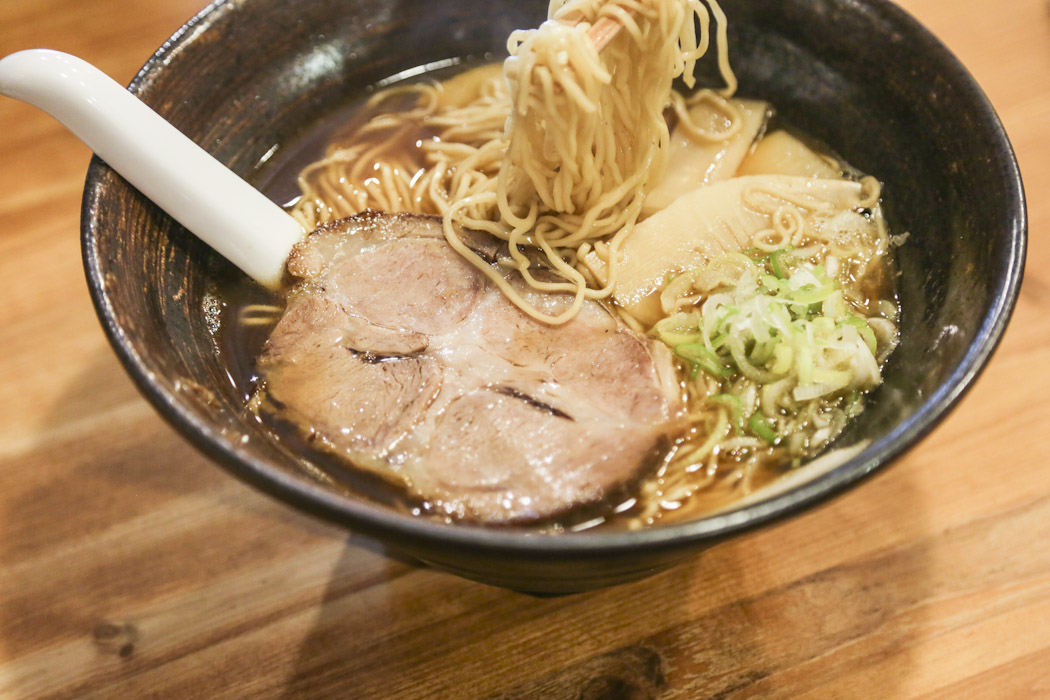 The other two must-have noodle dishes are soba and udon. Udon are easily-recognised as the thick and chewy handmade wheat noodles, most commonly served in soups, whereas soba, the buckwheat noodles, are traditionally served cold with a sauce dip made of tsuyu, wasabi and scallion slices. The first time this simple dish came to our table, we thought we had mis-ordered! It looked much too simple for the food we were used to receiving in Japan. But with the first slurp that feeling disappeared. What an umami and yummy taste!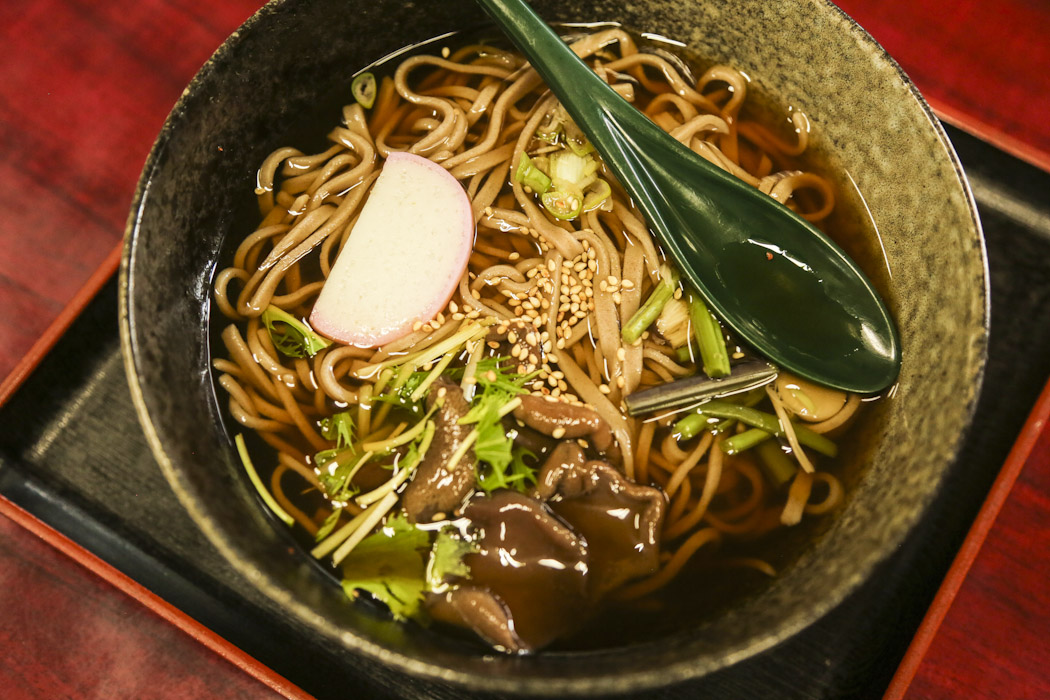 Yes, we tried to slurp our noodles, although it was not an easy thing for us to do! In Japan, slurping is a polite way to eat, especially noodles, because it shows appreciation. Even though we knew this, we couldn't avoid being disconcerted every time we heard an adult slurping their food in a restaurant. Imagine you are experiencing a kaiseki ryori, which is the most refined form of Japanese food (a gourmet meal composed of several courses of haute cuisine food), and from the table next to you comes a symphony of slurping! Luckily, the food is so exquisite, so beautiful and so tasty that eventually you forget about your neighbours! This kind of traditional meal is only found in specialised restaurants or in ryokans, and everyone should try it at least once. Don't worry about your diet. Even though you will be served at least a dozen courses, the dishes are small enough for you to pack them all in. This experience usually comes with a price tag, however!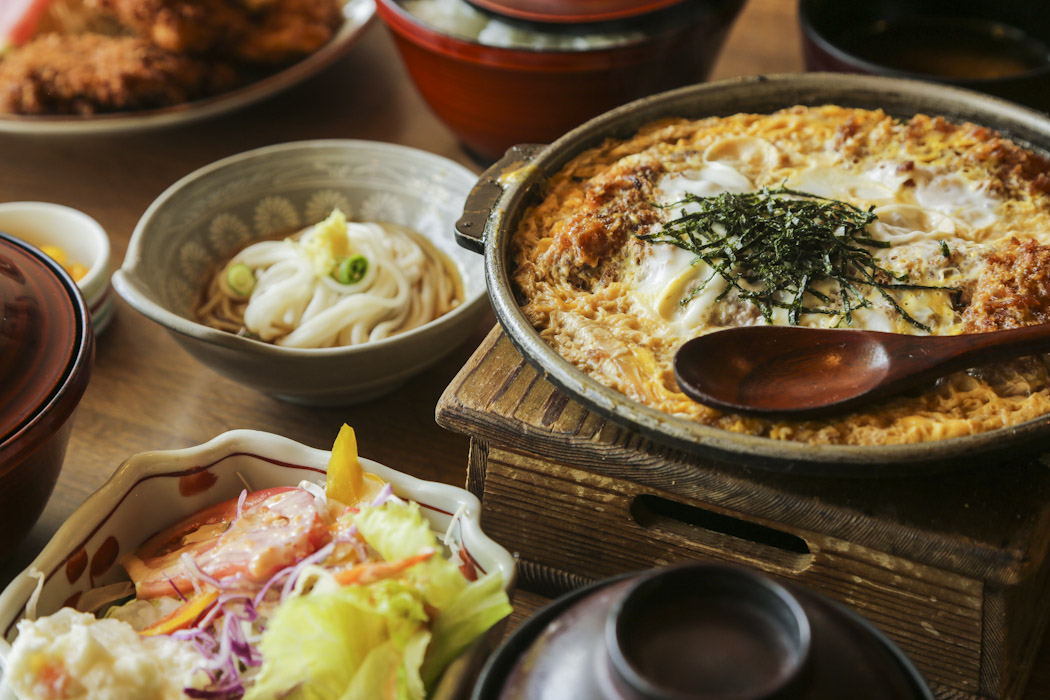 But, there is so much tasty food, and at such affordable prices, that you will not be sad if you only get one kaiseki meal. Street food offers a wide range of things, from meat skewers to fish balls! All competing on 'what's the tastiest Japanese snack'!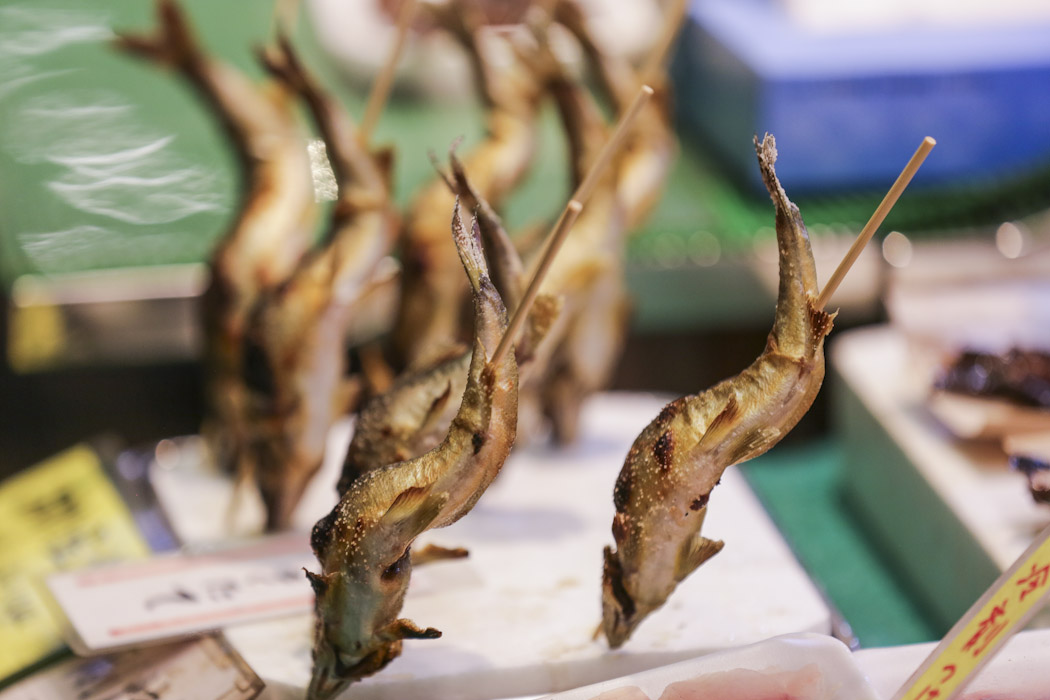 Takoyaki must have been our favourite street food. This delicacy is made with a batter mixed with octopus, and moulded to make the shape of small ping-pong sized balls. The speed, with which the woman at the food stall turns the takoyakis in the mould with chopsticks, is as mind-boggling as the taste.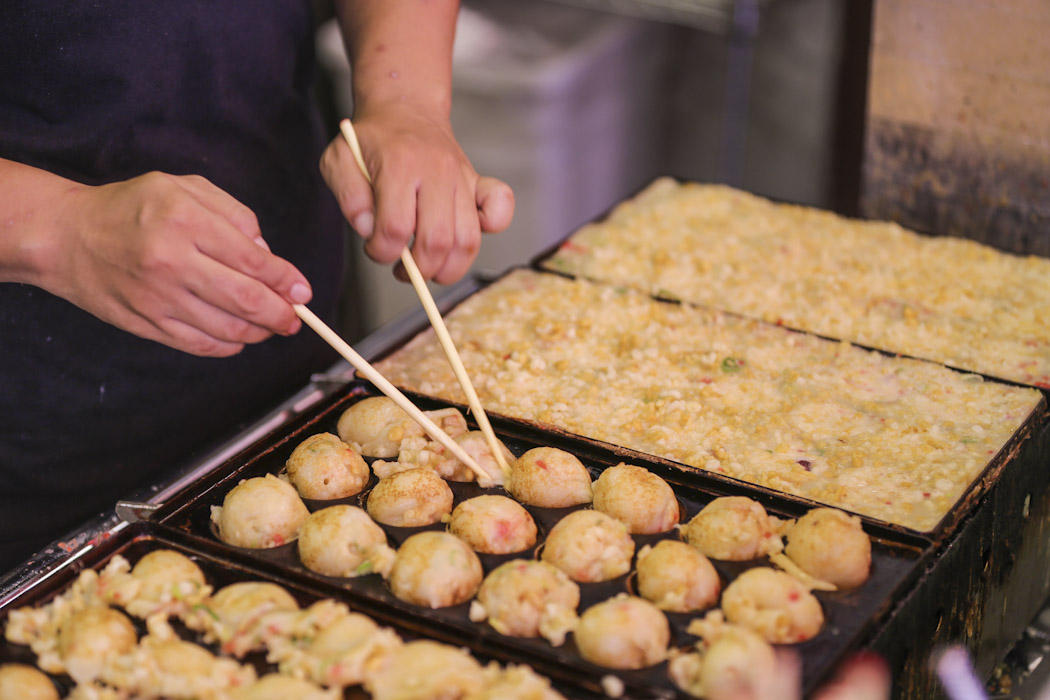 As far as street food is concerned, Japan is the king of skewers. Nowhere else have we found such a variety of snacks served on skewers. Octopus and squid are found literally on every corner, not only in villages next to the sea. We went to a street festival in Tokyo and could smell the unique scent of grilled squid coming from many different stalls along the streets.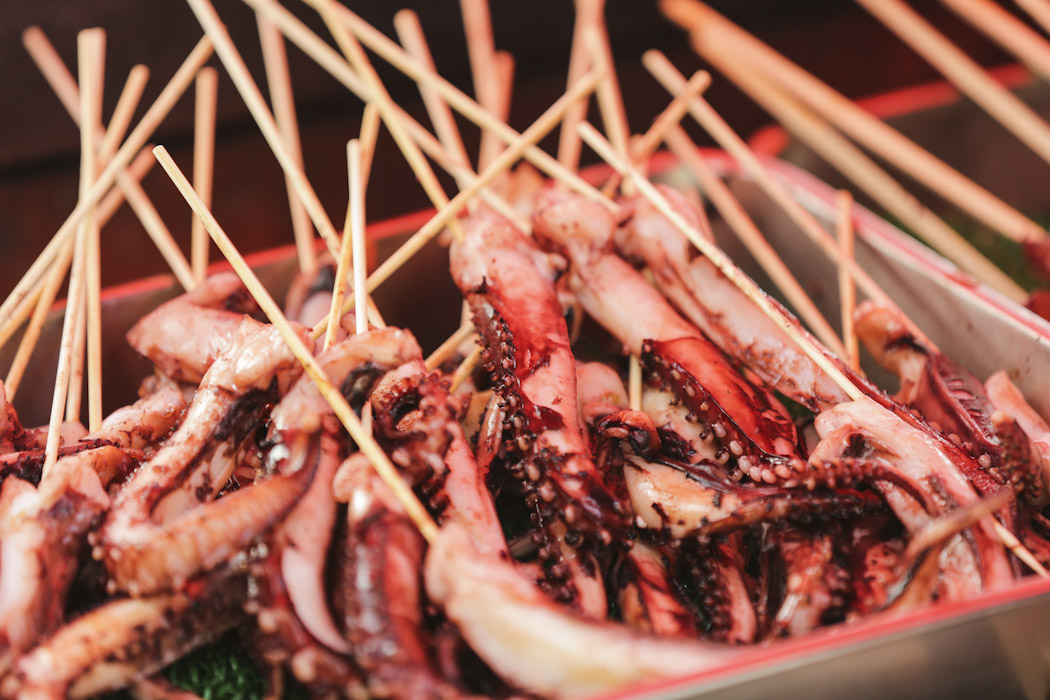 When one thinks of Japanese food, one thinks of its most exported dish: sushi. We have been regular sushi eaters for many years, but despite our 'experience', we learnt a few new things about how to eat sushi by observing the Japanese. Did you know that when dipping nigiri sushi in the soya sauce, you should turn the piece upside down so that the rice doesn't touch the sauce? This prevents the rice from falling in your sauce and the nigiri from falling apart. We also saw that most Japanese did not mix the wasabi with the soya sauce. Though this is not necessarily wrong, it is also not the proper way to do it, and the itamae (sushi chef) may or may not forgive you…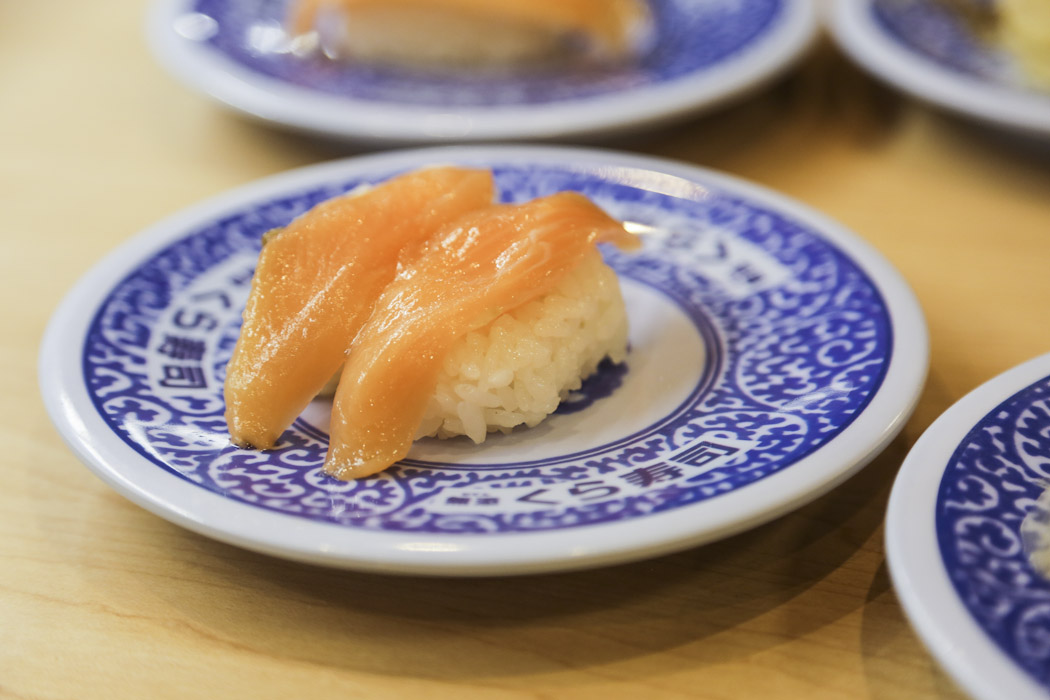 Japan has exported a lot of its cuisine to the Western world, but what is less well-known is that tempura, another famous Japanese dish, was imported into Japan during the sixteenth century, by Portuguese missionaries. In those times, Catholic priests observed the Ember days' fasting, in which no meat was eaten. Peixinhos da horta (literally 'fish from the garden') was a popular vegetarian recipe for the occasion that consisted of frying vegetables, after covering them in a special batter. The name tempura came precisely from têmpora which is the word for ember days in Portuguese.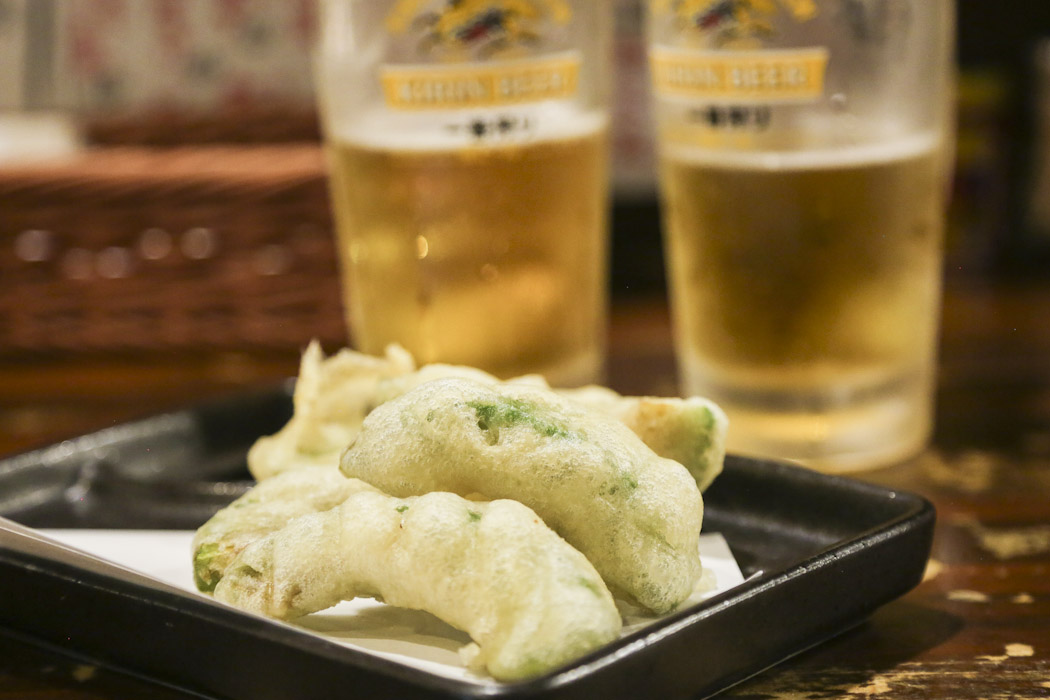 Japanese cuisine is also known for using very high-quality ingredients. Wagyu is a Japanese breed of beef cattle that is derived from cross-breeding native Japanese cattle with European stock. The worldwide renowned Kobe breed is a variety of Wagyu. It is popular for its superior eating quality and its meat is easily-recognisable by its marbled appearance, caused by intra-muscular fat that results in more succulence and flavour. The idea that Wagyu beef cattle are massaged is just a myth, although its quality definitely comes from the extraordinary care with which breeders handle them.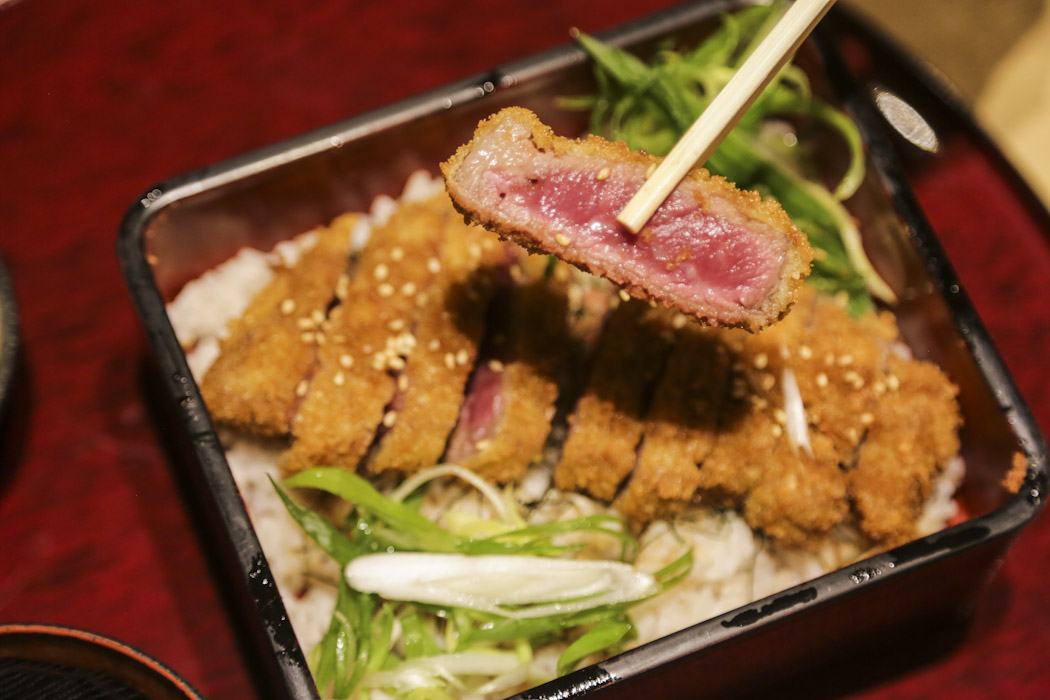 Have you ever heard about the Japanese Bento box? These are take out or home-packed meals and are available everywhere. Traditionally a bento box includes a portion of rice or noodles; a piece of meat or fish; cooked vegetables and pickles. A very popular place to get a bento box is in railway stations. Eating it on the train has become a part of long-lasting traditions for many Japanese.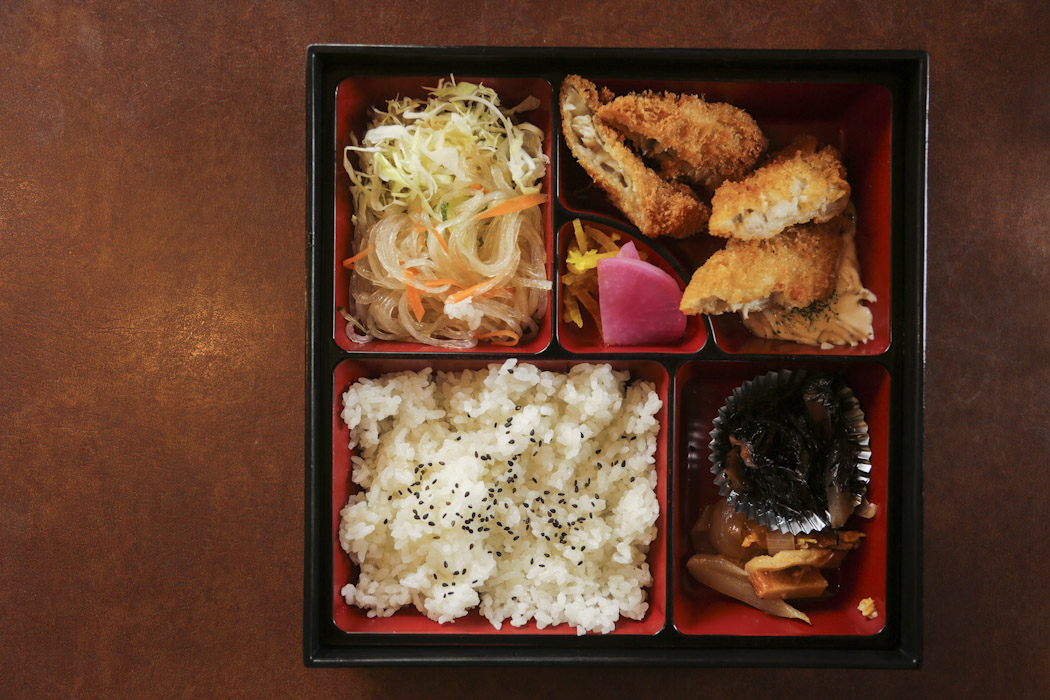 You need to try okonomiyaki in a specialised restaurant. We found the best one in Hiroshima, where guests sit at the balcony and follow the preparation of the dish on a hot plant in front of them. First, the batter cooks, and then all kinds of ingredients (including cabbage) are put on top of it, until the okonomiyaki becomes a pile.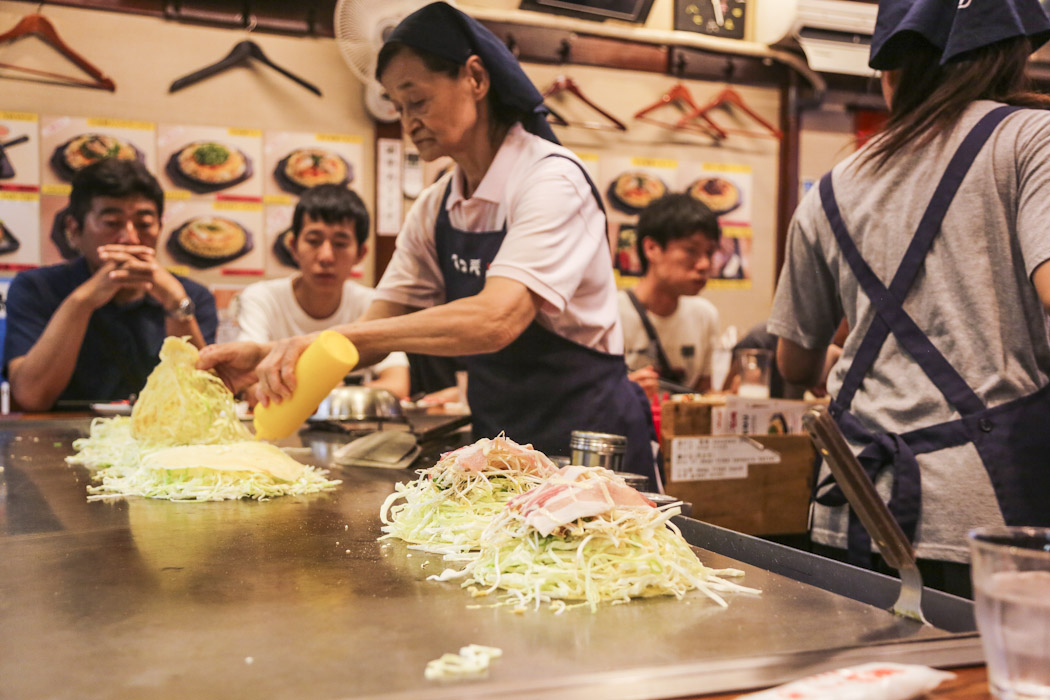 Another speciality is the Gyoza. Gyoza are Japanese dumplings. The filling is made of meat and vegetables and the wrap is a thin piece of dough. In the end, they can be boiled, steamed, pan-fried or deep-fried. Whichever the option, they are all very tasty.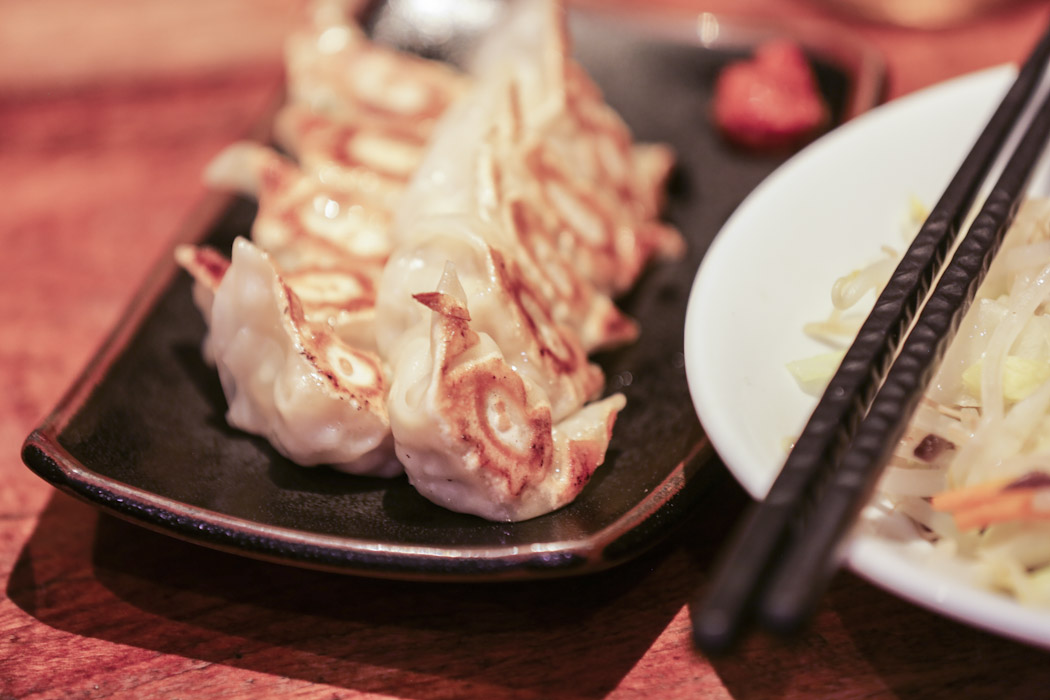 No meal is complete without a sweet bite, though we did not find many desserts in restaurants. The most exquisite desserts are prepared in teahouses. These are true works of art; usually with seasonal themes and ingredients, and including the least-obvious gold leaves, matcha or beans. It is enough to see how the Japanese have transformed the humble act of drinking tea into a ceremony and how the unattractive feat of eating raw fish became a delicacy, to realise that the Japanese have once more applied their ancestral sense of dedication and of detail to turning food into just another art form.
Of course, desserts do not need to be exquisite, and the Japanese also have delicious street varieties (on a skewer, what else!) of desserts. The Gohei mochi are rice balls skewers which are grilled and coated with sesame and soya sauce. As the sauce gets caramelised it adds sweetness to the otherwise stale balls.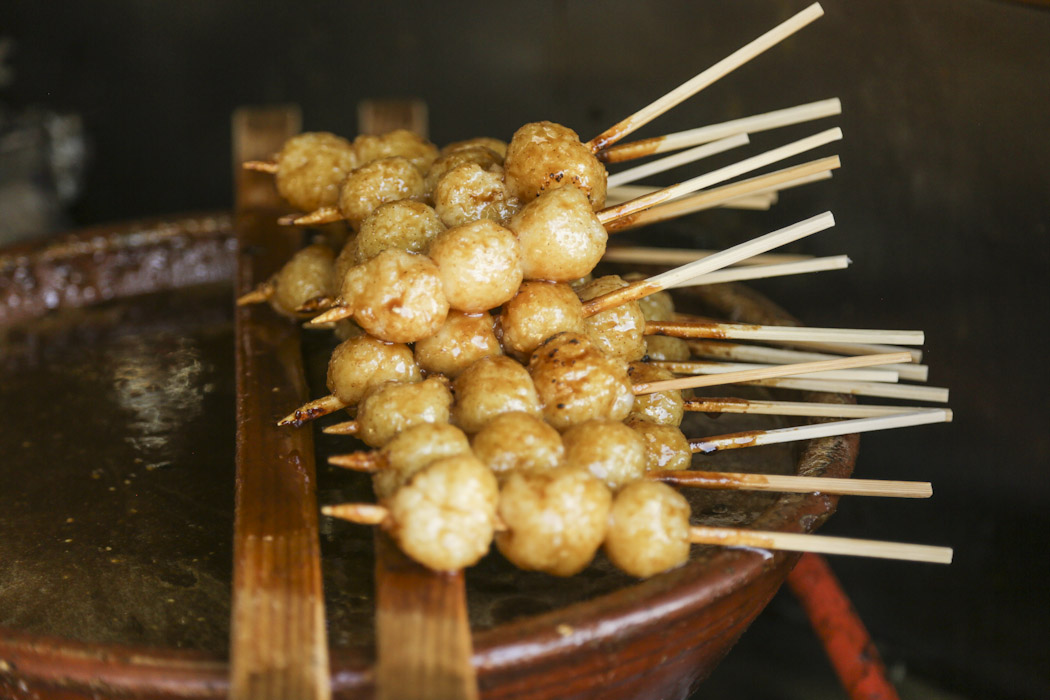 Interested in Japan? Check the following articles:
Check our diariesof magazine about Japan for more travel inspiration
Pin For Later
Click one of the images to save it on your Pinterest