Kyrgyzstan is a mountainous oasis in the desert steppes of Central Asia, enclosed by the celestial Tien-Shan mountain ranges, with countless glaciers and lakes, from where water flows abundantly. The early Kyrgyz were nomadic people, a heritage of which they are proud. A visit to Kyrgyzstan is an experience of nomadism first-hand. Nowhere else have we found a country where its nomadic, cultural heritage is so present. Try this quiz about Kyrgyzstan and answer to these 11 questions to find out how much you really know about this country. Good luck!
Oh, and if you need some help, try reading our articles and our magazine about Kyrgyzstan. These will surely inspire you to travel to Kyrgyzstan!
What is the capital of Kyrgyzstan?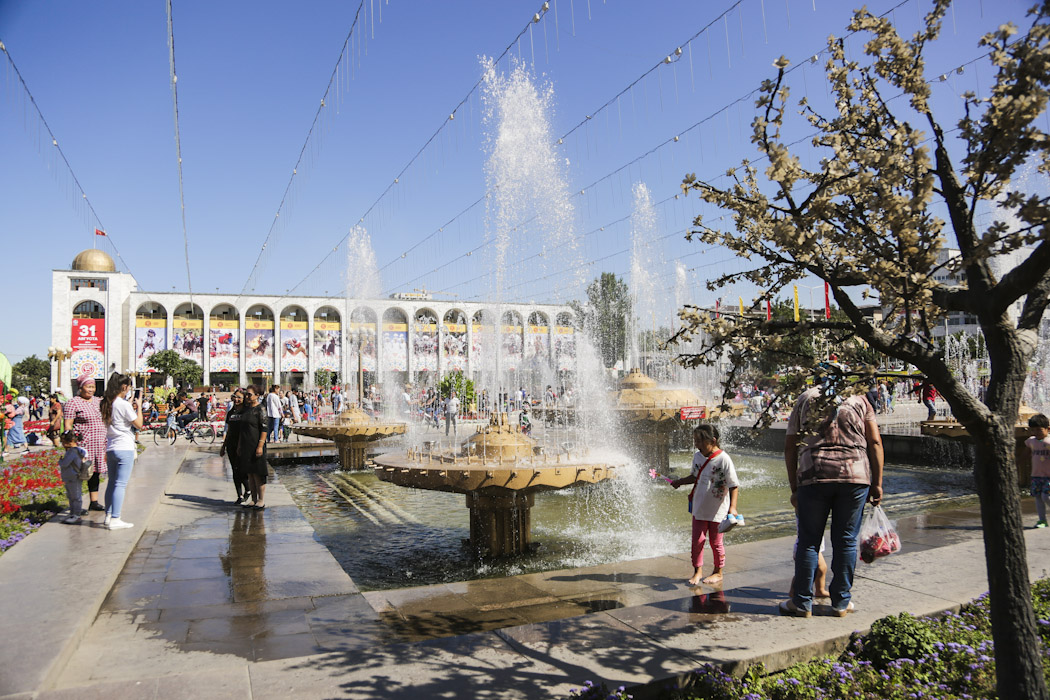 Bishkek is the capital and largest city of Kyrgyzstan, followed by Osh, its second largest city. Tashkent is the capital of Uzbekistan.
Who is the most famous Kyrgyz author?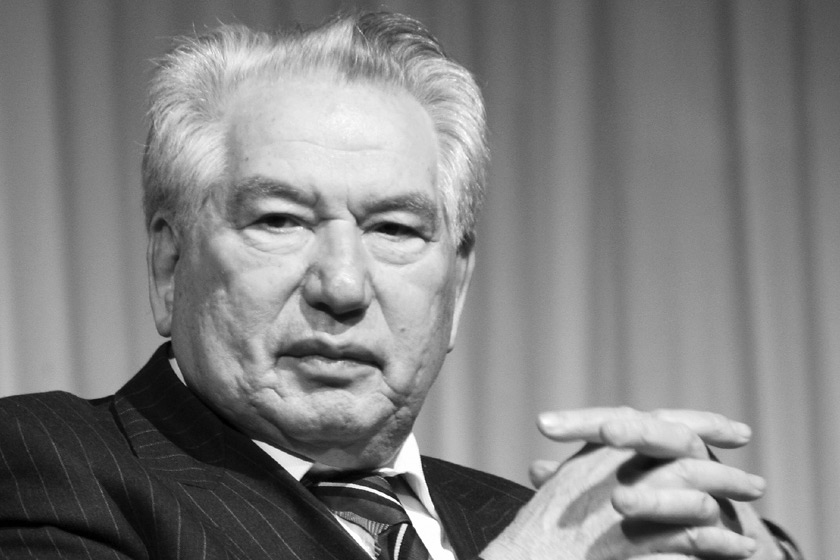 © Elke Wetzig
Aitmatov is one of the best-known figures in Kyrgyzstan's literature having written amongst others 'Tales of the Mountains and Steppes', a work that honoured him with the Lenin prize for literature. Maxim Gorky is a Russian writer​ and Jolon Mamytov is a Kyrgyz poet.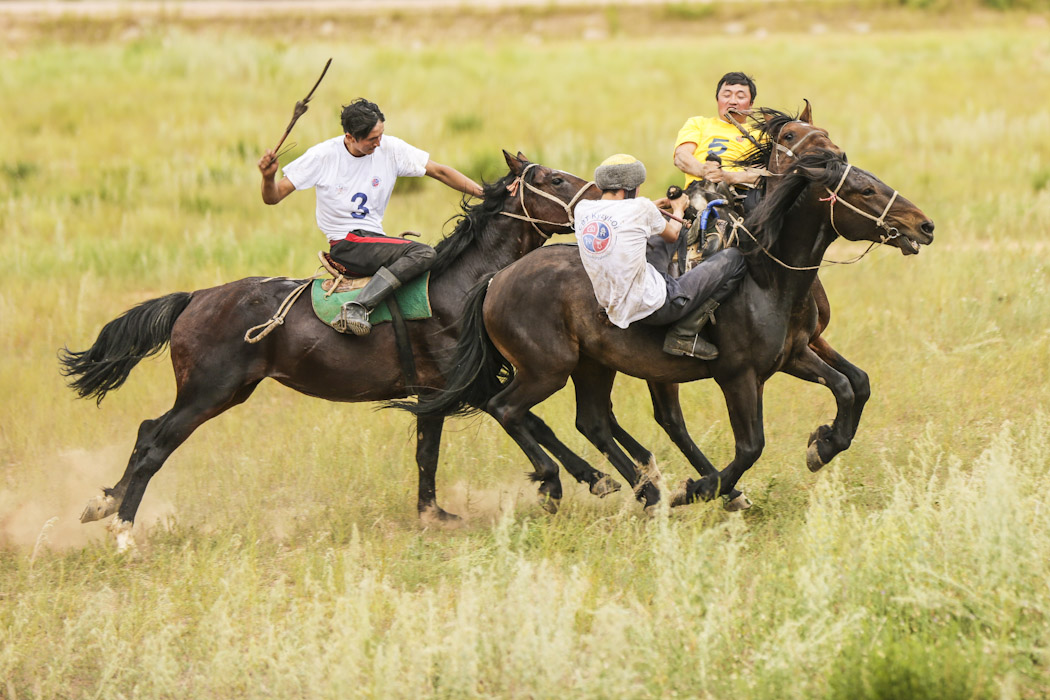 During Kok-Boru, two opposing teams of four riders each try to grab the carcass of a goat from the ground. They score a point when they place it in their opponent's goal (the Tay Kazan). Since all the action takes place on horseback, Kok Boru is often compared to polo. Actually, many believe that modern polo originated from Kok-Boru.
How many rays does the sun on the Kyrgyz national flag have?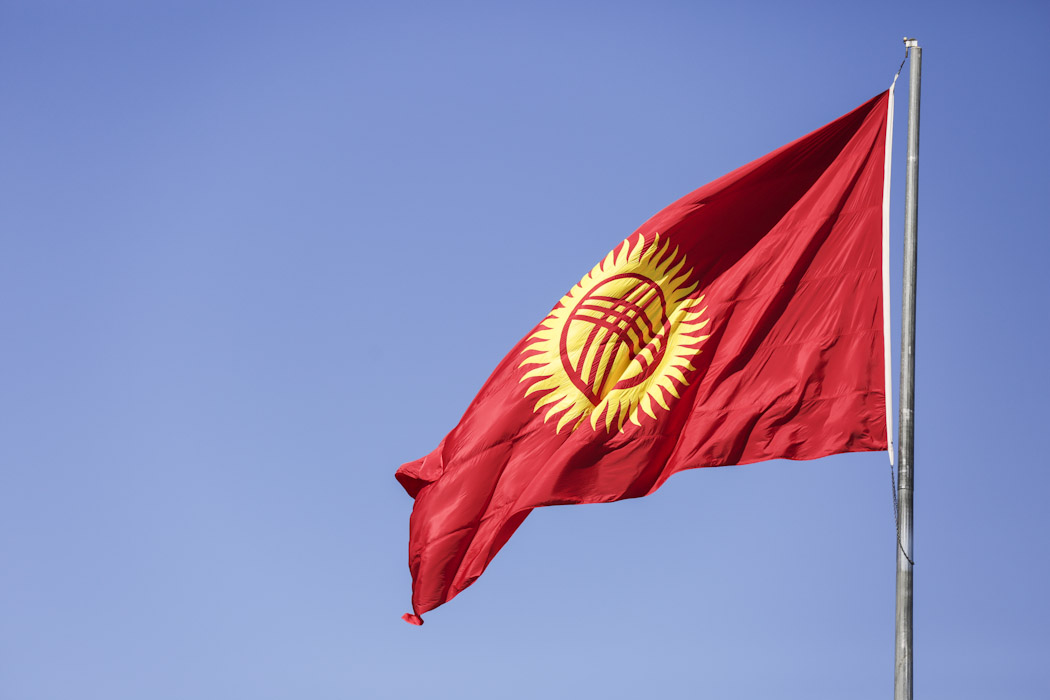 The Kyrgyz's flag features a 40-ray sun, as a reference to the 40 clans of the great Manas. Also the word 'Kyrgyz' is thought to be derived from the Turkic word for 'forty'.
What is the name of the structure on top of a yurt?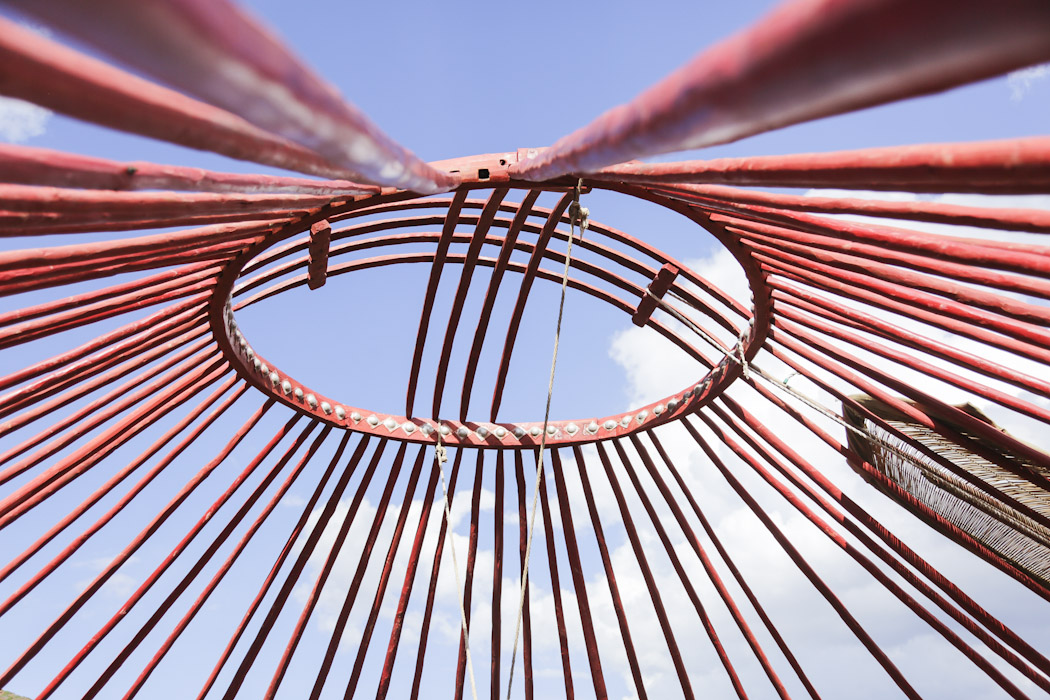 The tündük is the crown piece on the top of yurts. It symbolizes the family and home. The komuz is a three-stringed lute, a musical instrument.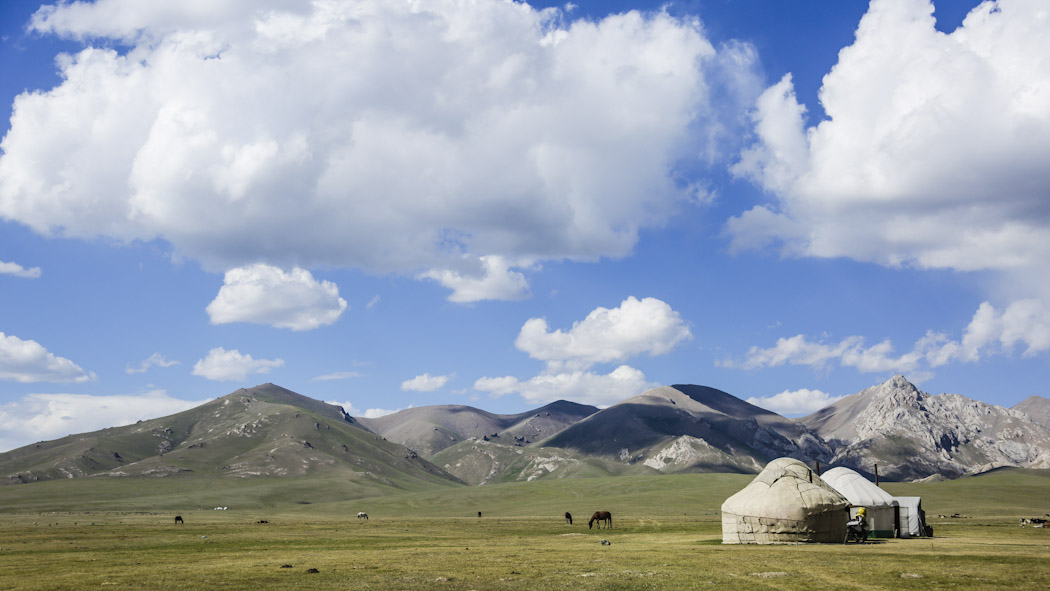 Jailoos are summer pastures where Kyrgyz go to with their family and animals during the hottest months in the higher mountains.
The sculpture of this cosmonaut - the first man on the space - is found in the Barskoön Gorge. Who does it represent?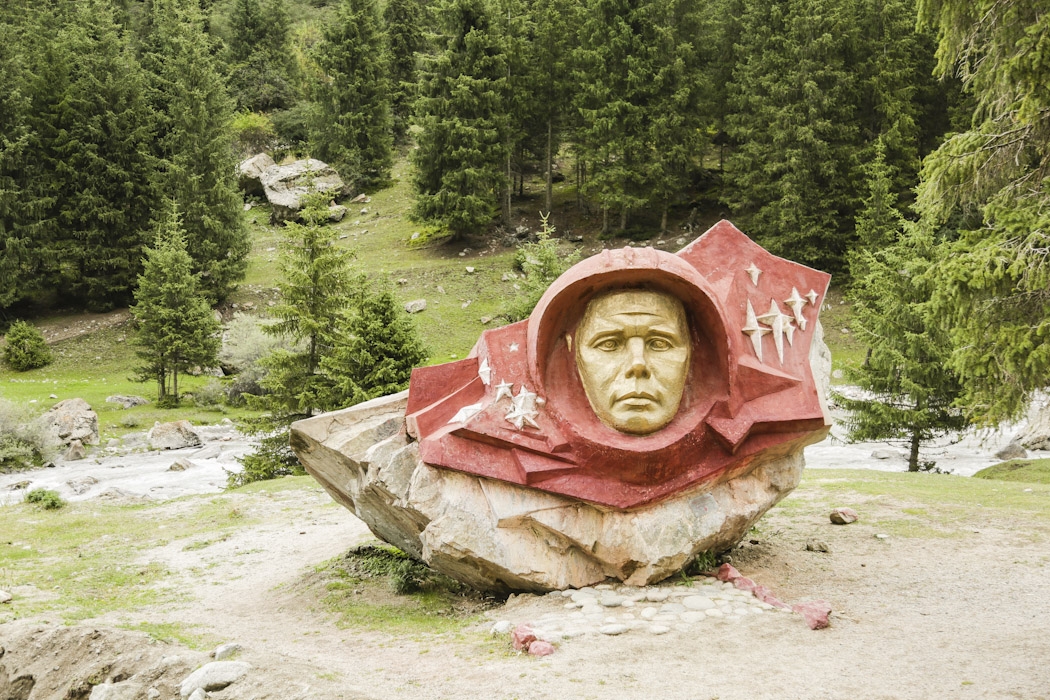 There are actually two sculptures of Yuri Gagarin, the Russian cosmonaut, in the Barskoön Valley. It is said that he had been vacationing in the area around the lake, shortly after his lifetime achievement, and as a recognition for his achievement, the population built the two statues.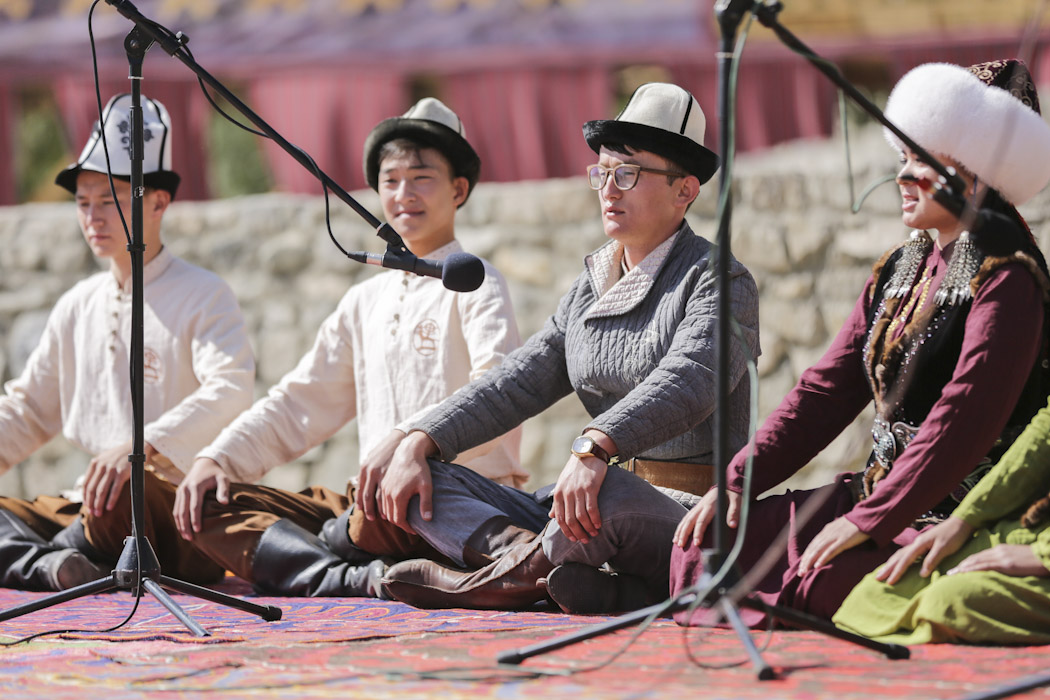 The Manaschi is a storyteller, who recites the Manas epic. Manas is the Kyrgyz legendary hero, who rallied the Kyrgyz people to fight with him against the Mongols. The epic tells of his deeds and the subsequent conquests of Manas' descendants.
Which one of the following is Kyrgyzstan's biggest lake?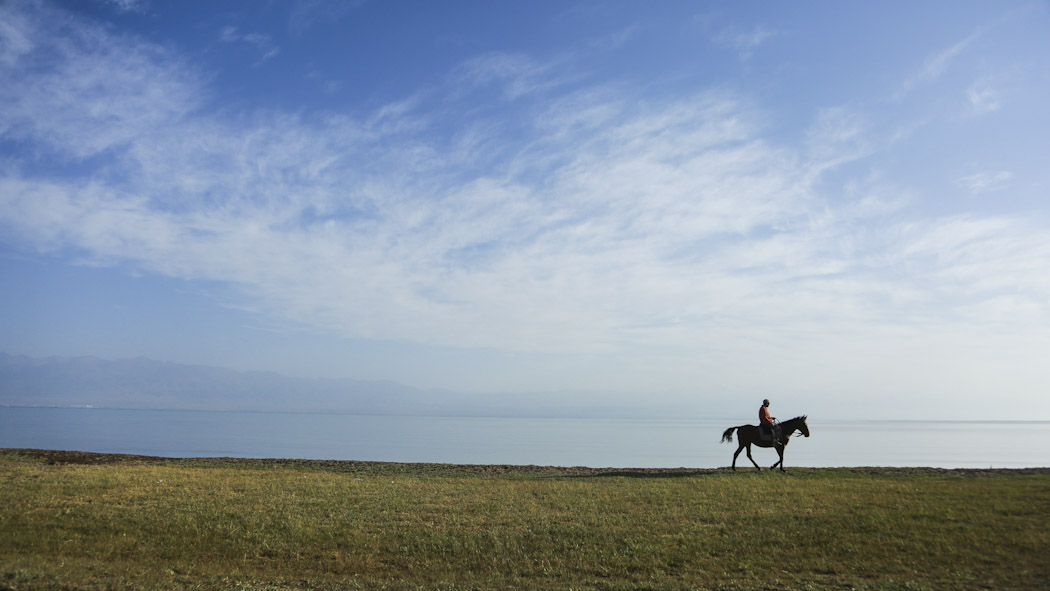 Issyk-Kul is the largest lake in Kyrgyzstan and also the world's second largest alpine lake (after Titicaca in Peru). It lies at an altitude of 1,607 metres and reaches a depth of 668 metres. It is also the second largest saline lake in the world (after the Caspian Sea), with a length of 181 kilometres and a width of 60 kilometres.
What is this Kyrgyz typical dish?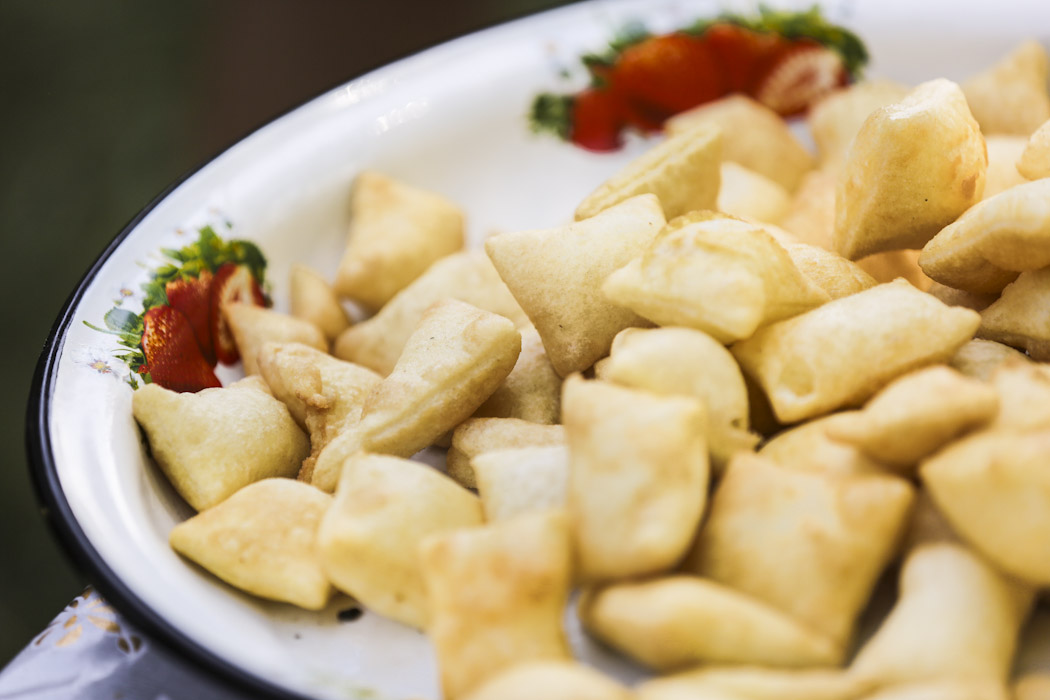 This is borsok, a very simple snack that consists of fried dough and usually is served along with the main dish. Samsas are baked pastries stuffed with onions and meat; and laghman is a dish of noodles cooked with many vegetables (generous amounts of tomatoes, sweet peppers and cabbage) and meat.
Falconry is a traditional art in Kyrgyzstan. Which bird of prey is preferred for hunting?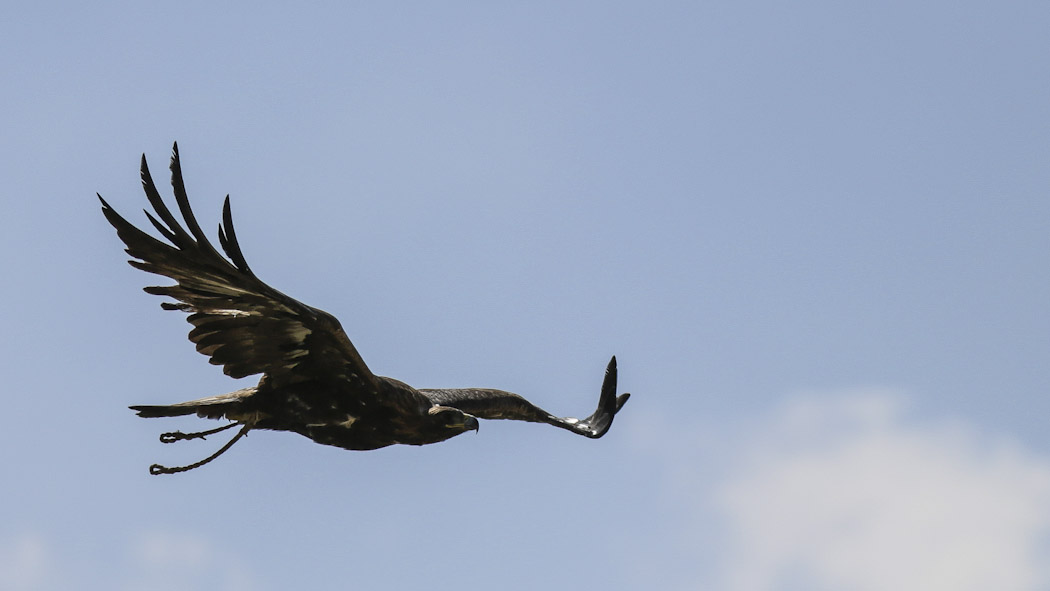 Golden eagles are known for their agility, speed, massive claws and hunting skills. When hunting, they can reach speeds of 300 kilometres per hour and can spot their prey from as far away as seven kilometres
How much do you know about Kyrgyzstan?
Congratulations, you are an expert about Kyrgyzstan!

Not bad, Uzbekistan is not totally new to you!

You can improve your knowledge about Kyrgyzstan and get inspired by this beautiful country and people by reading
our magazine about Kyrgyzstan
.
Share your results and challenge your friends!
There is still a lot to be improved!

You should definitely read more about Kyrgyzstan! You can improve your knowledge about Kyrgyzstan and get inspired by this beautiful country and people by reading
our magazine about Kyrgyzstan
.
Share your results and challenge your friends!
Would you like to try other quizzes? Check them here.