Meat or fish? Red or white wine? Appetizer or dessert? Life throws many difficult decisions at you. Sometimes it's best to trust your guts, sometimes you have to choose wisely and weigh your options.
Planning a vacation often includes difficult decisions because, let's face it; many of us have to skip places we'd love to see due to budgetary limits or tight schedules. So basically, good preparation and being aware of what you want are the foundations of a memorable trip.
I can remember countless choices Nadine and I had to make on our travels but one sticks out prominently: Sapa or Ha Long Bay?
To be honest, it wasn't such a hard decision to make. In 2015, we were bound for a four-week trip through Cambodia and Vietnam and figured the temples of Angkor as well as Ha Long Bay would be THE major highlights of our vacation. After all, take a look at the pictures of Ha Long bay and tell me you're not stunned.
But as we approached the last third of our vacation which included a couple of days in Hanoi followed by a three-day trip on a boat in Ha Long Bay, we weren't quite so sure anymore. We weren't concerned about going to Ha Long Bay but wondering if we might regret leaving Vietnam without having been to Sapa. After making acquaintance with other travellers over the last weeks, we quickly found out that said Sapa or Ha Long Bay-question seemed to be widespread with first time visitors to Vietnam. But, whatever option people had chosen, they all had one thing in common: people were impressed. Hmmm…
Would it not have been better to skip a previous leg of our trip and visit Sapa and Ha Long Bay? Maybe…
But as life goes, two years later we happened to be back in Hanoi with a bunch of friends and guess what: this time we were headed for both destinations! After all, if you take friends to a faraway country, you have to show them all the gems, right?
So, what might be your best option if you can't make it to both places? Let's see…
First, you have to be aware that both Sapa and Ha Long Bay offer completely different experiences. Think of Sapa as a trekking destination, high up in the mountains near the Chinese border while Ha Long Bay might be more appealing to people interested in relaxing and resting their spirits.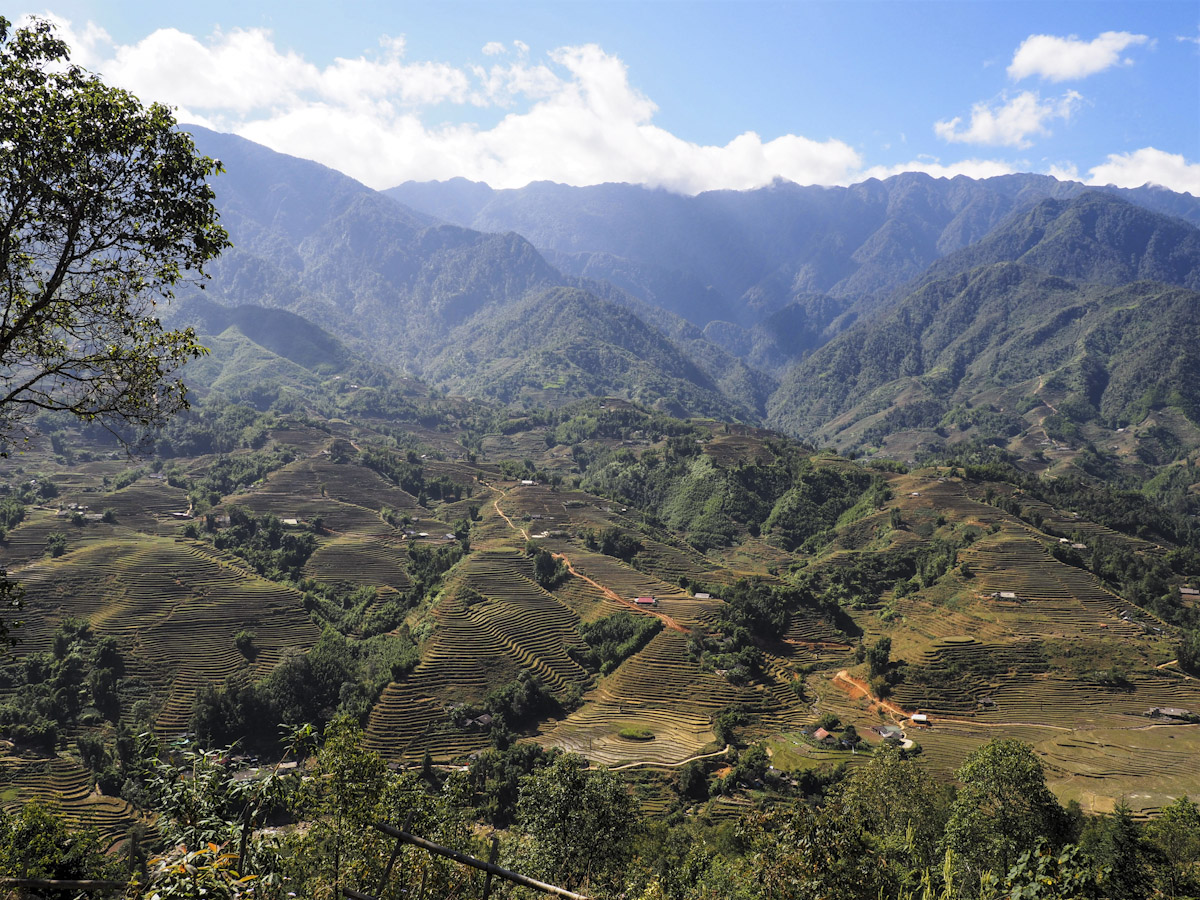 Sapa might also be more interesting for people looking for a little adventure since the journey to the mountains is a bit bumpy. At least if you book one of the night trains that leave Hanoi Station B at 10pm in the evening for an eight-hour ride to Lao Cai, a small town some 30kms away from Sapa.
You can do the journey to Sapa by bus as well but honestly, you don't want to miss out on the train. There are about a dozen different trains going to Sapa bearing illustrious names such as King Express, Sapaly, Orient Express and so on. Be sure to book your train way in advance since Sapa is a popular destination and arriving at Hanoi Station without a ticket will very likely get you nowhere.
The train ride is shaky and you won't be able to see anything of the landscape since, you name it, it's a night train. But the train is fun, especially if you are a group of people and thought about bringing some catering aboard (forget about the 'wine' they are selling on the train. Bring your own booze and thank me for this advice the morning after). Further, you might be surprised how much a railway wagon can shake and bounce without tipping over.
Since we booked both the Sapa Tour and the Ha Long Bay Trip over our hotel in Hanoi (many hotels in Hanoi offer packages or bespoke trips to both destinations. All in all, Nadine and I did three bespoke tours organized by hotels in Hanoi and all of them worked out perfectly), a minivan was waiting for our group at Lao Cai Station when we arrived at six in the morning.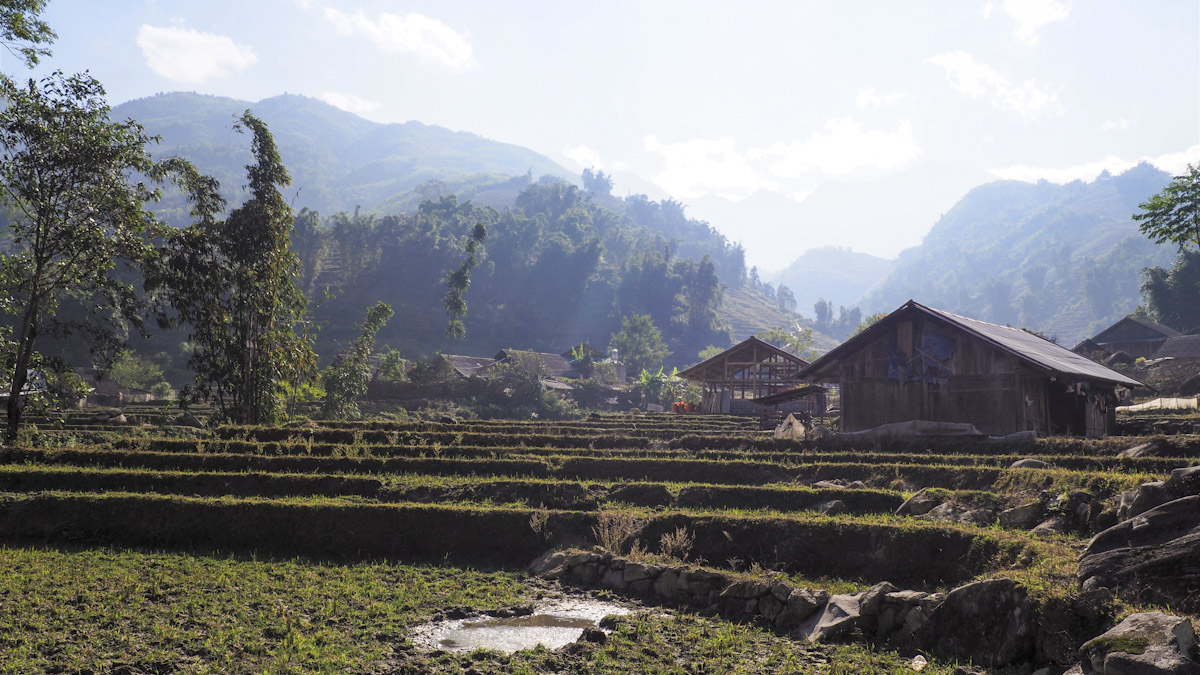 The short bus ride to Sapa itself might have been smoother than the train ride, but I'm not sure which of both means of transport was more perilous. (rest assured; your senses will become somewhat dulled after two weeks on Vietnamese roads).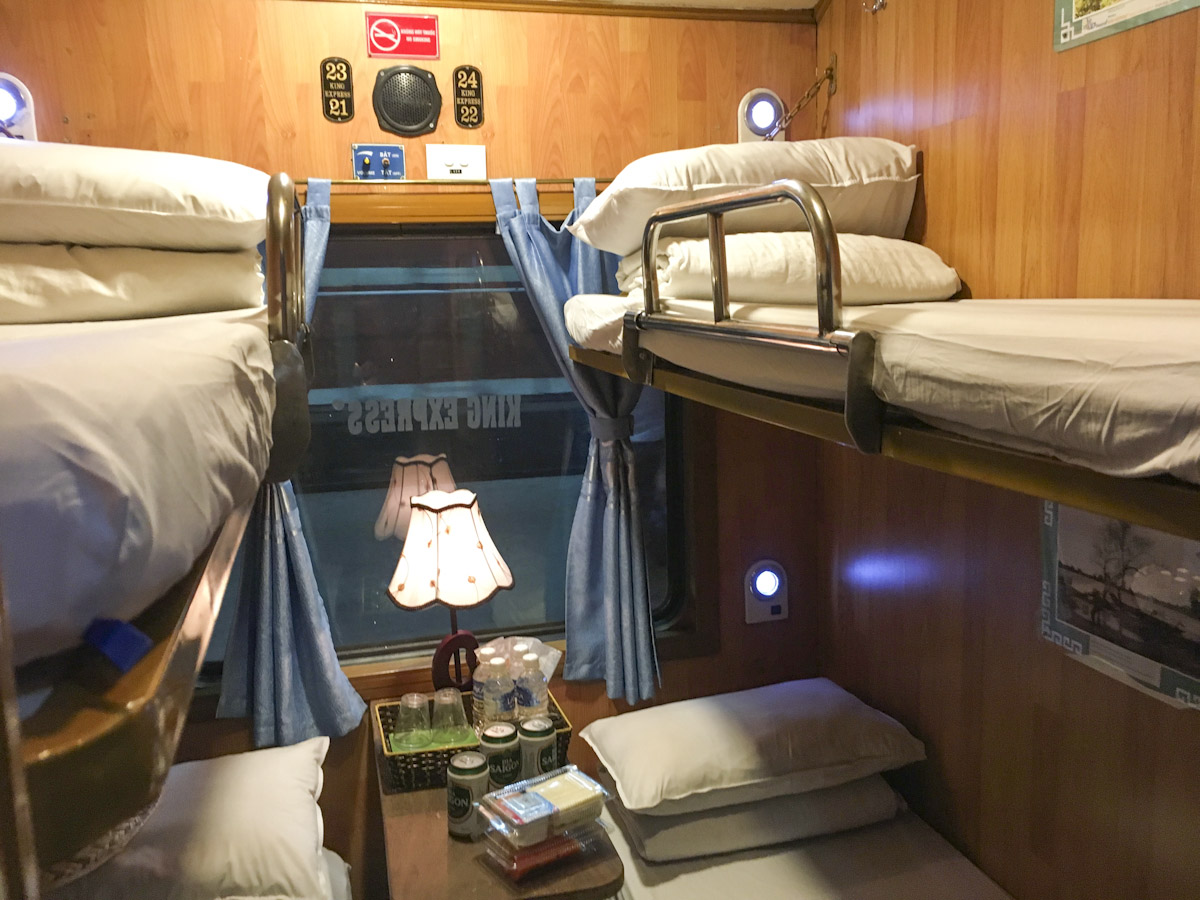 Sapa is populated by mountain people such as the Hmong, the Tay and the Dao. The once small town is growing at a stunning pace and, to be honest, not worth much more than a short stroll. It's the surroundings of Sapa, the mountainous landscape with its thousands of terraced rice fields and small, traditional villages that make this rural area unique.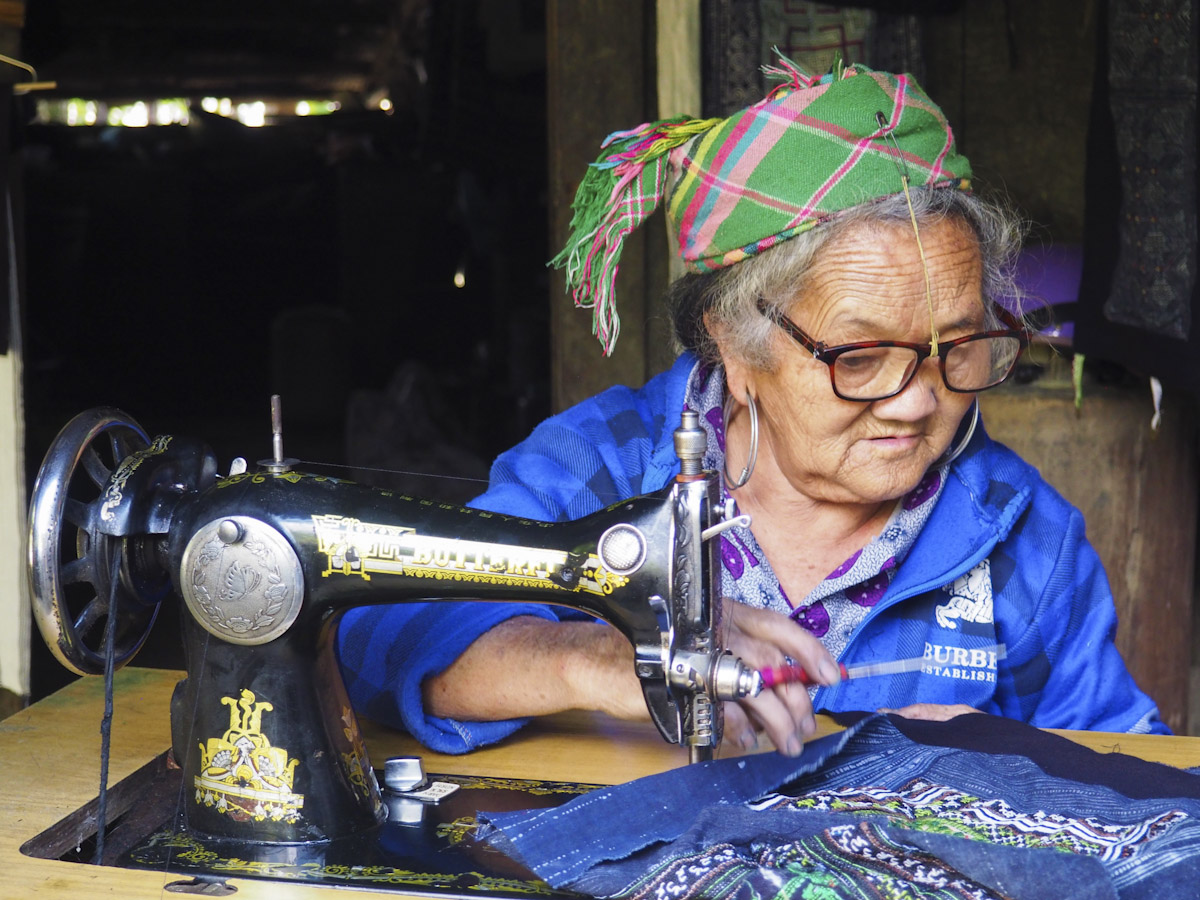 We had opted for a two-day trek across the hills and vales of the area with a so-called homestay at our young Hmong guide's family home. The trekking was fabulous, leading trough forests, rice paddies, small villages, a bamboo forest and near waterfalls. Since the area is in the mountains and the valleys are quite rolling as well, the trek itself can be a bit strenuous in places.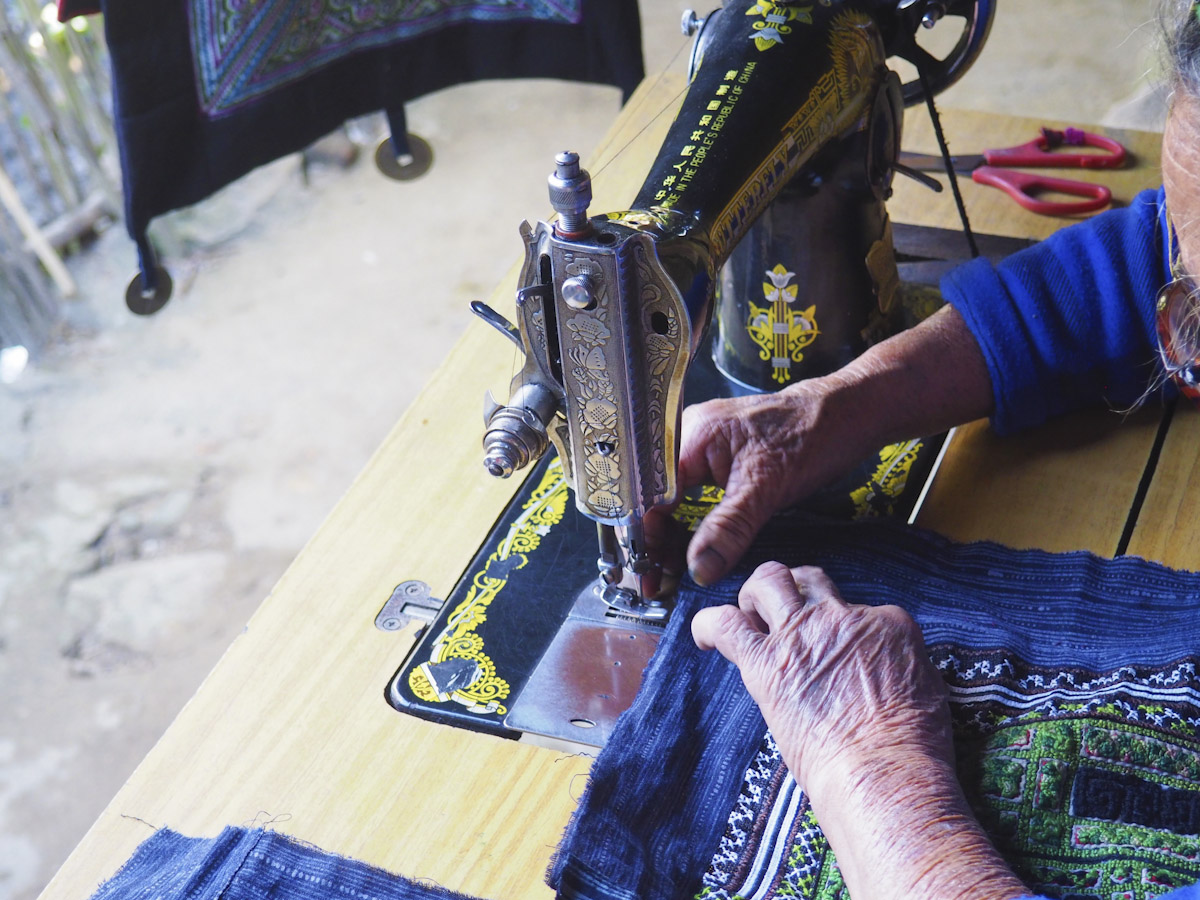 Said homestay with our guide's family was a nice experience; besides being treated with homemade Vietnamese food, we lived in a typical Hmong farmhouse. But trust me; beware of salads and raw stuff. Montezuma's revenge even hides in the Vietnamese mountains. They wash their vegetables in the nearest creek so maybe go for the fried rolls or any other cooked stuff.
The climate of Sapa is highly seasonal, with a subtropical climate in the summer and a temperate climate during winter. The average temperature for Sapa town is 15.4ºC, with a maximum of 29.4ºC and a minimum of 1ºC. We were fortunate and had a clear blue sky with unlimited visibility which, apparently, is rather uncommon. Most visitors to Sapa will tell you about soaking rain, foggy landscapes and muddy shoes.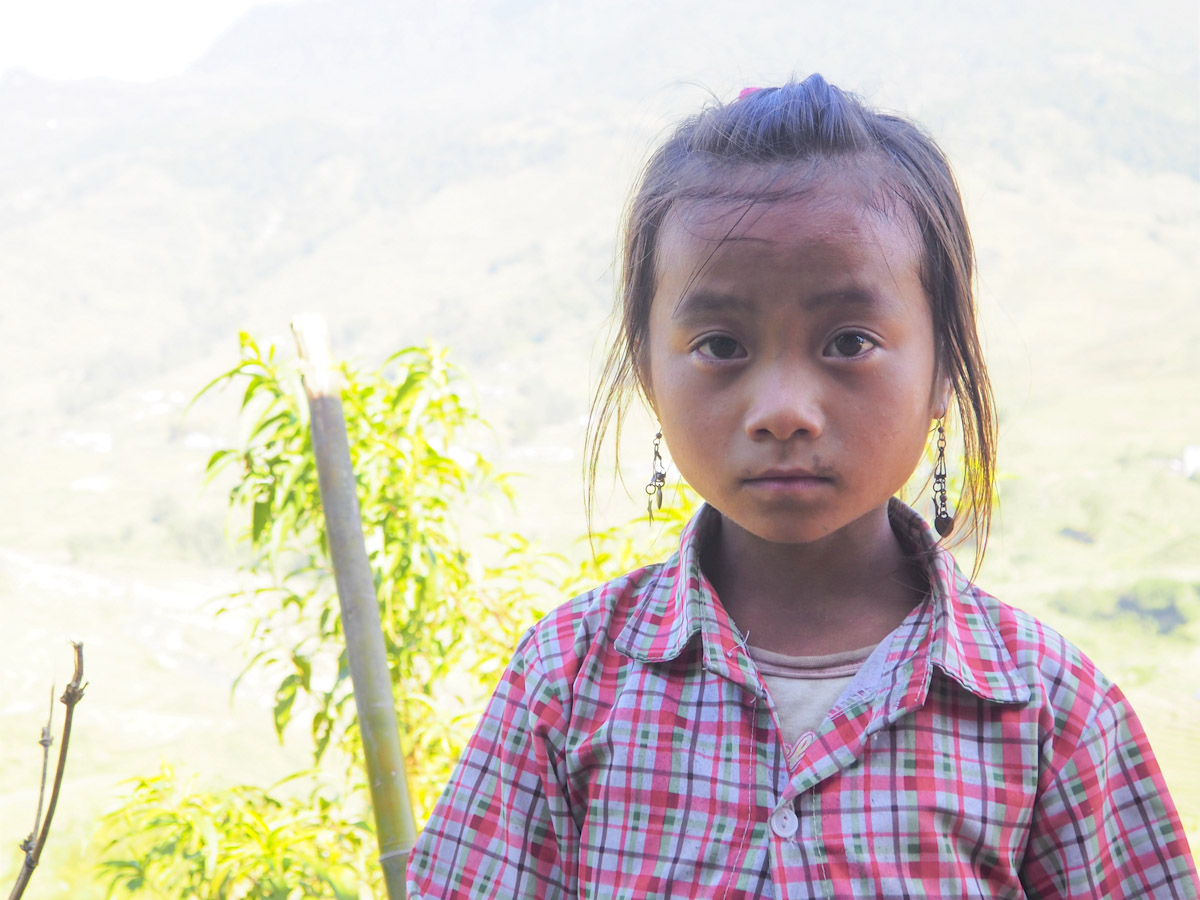 So, here's what you can expect from a trip to Sapa: gorgeous mountain vistas, insights in traditional Vietnamese living habits, great trekking opportunities and an adventurous train ride to your destination. You probably won't be fresh and rested when returning to the hustle of Hanoi but you have experienced a rather different facet of rural Vietnam. You certainly won't be disappointed.
What to expect if you choose to visit Ha Long Bay instead of Sapa
The most popular way of visiting Ha Long Bay is by embarking upon one of the many Tourist boats offering one-, two- or three-day trips in the bay. Forget about the one-day trips; that's like driving for hours to a fancy restaurant just to eat an amuse-bouche and then leave since your time is running out. We personally wouldn't recommend the two-day trips either but more about that later. So, what's all the fuss about Ha Long Bay anyway?
Ha Long Bay is a 1,500 km² bay located in the Gulf of Tonkin in Northern Vietnam featuring nearly two thousand limestone isles in different sizes and shapes. It is listed as a UNESCO World Heritage Site and one of Vietnam's most popular tourist destinations so don't expect this to be an insider's tip.
But Halong Bay is of a breathtaking beauty if you visit it the right way.
As with many things in life, these boat tours range from cheap to luxury with according price tags. And in this case, you clearly have to say; the more you pay, the more you get. And here's why: most three-day tours are only operated by the luxury class boats. The reason is, these boats are the only ones equipped and allowed to bring tourist further out onto the sea. But you want to go further out into the bay for a few reasons.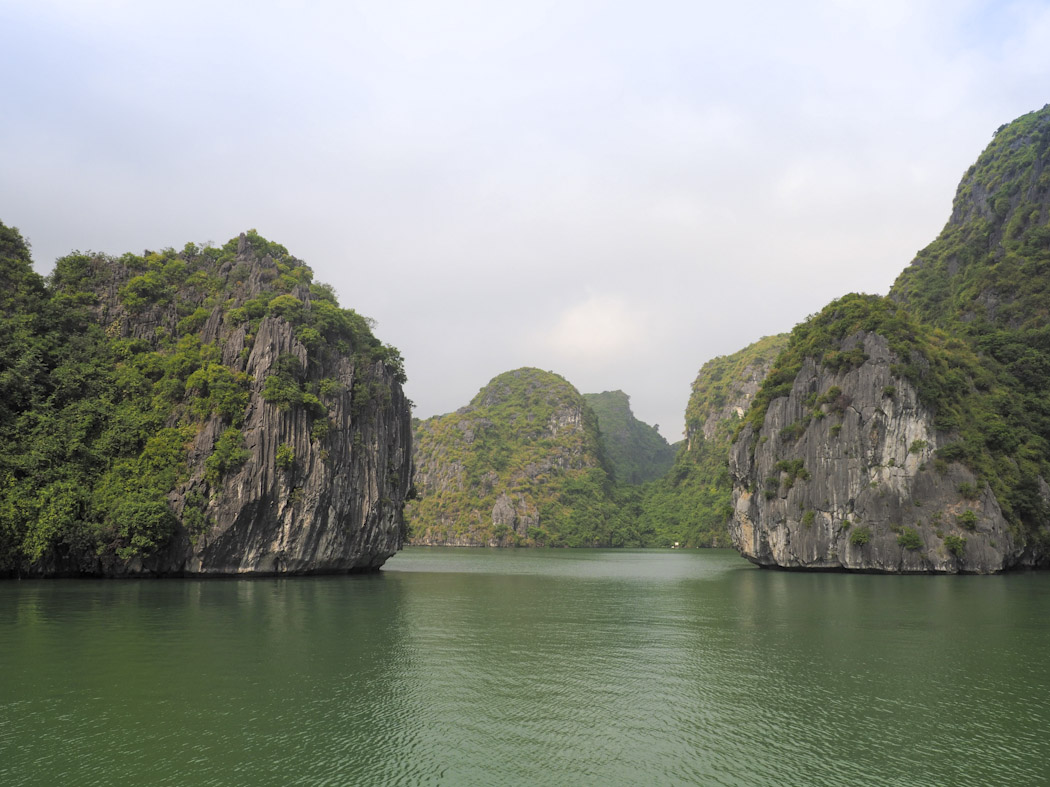 There are lots of boats sailing tourists through the bay. So usually, the first of the two nights, most of the boats drop their anchor in the same area which means you are surrounded by other boats. The lights and the hubbub of all these boats make the bay look and sound like a fun fair. Inevitably, the word 'tourist trap' comes into your mind. But on the second day, you'll see all of the two-day/one-night boats heading home when you are going into the opposite direction.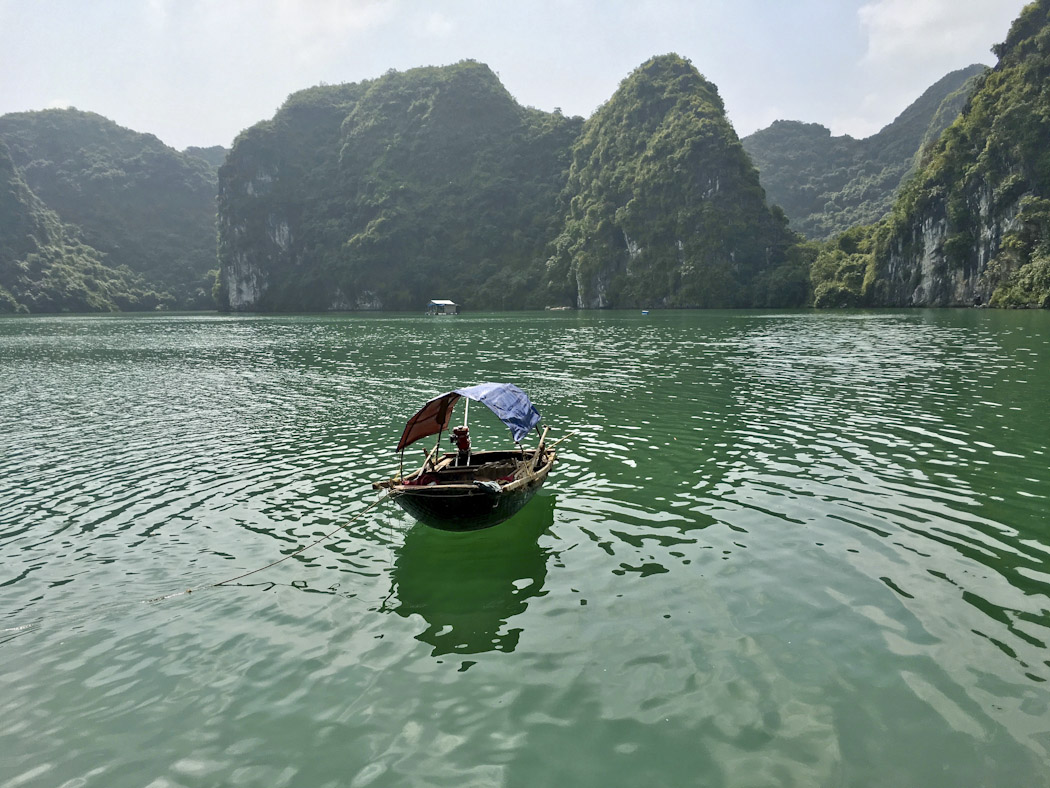 This is where the real Ha Long Bay experience begins since there are no other tourist boats around and your trip gets calmer. Now you can enjoy the fabulous scenery in relative quietness. Plus, the sea is much less polluted the further you sail away from the tourist areas (some of the cheap tour boats don't have proper sewage systems and dump their stuff in the bay). On the first day, you're wondering what kind of diseases you might get from a dip in the polluted water while on the second day, further out into the sea and maybe anchored in a secluded bay, you'll be happily jumping into the water or do some kayaking on your own since the water is clean.
And that's when you enjoy the beauty of Ha Long Bay: alone instead of crowded, quiet instead of noisy, clean instead of polluted.
Prices for luxury cruises vary from boat to boat, but they all cater really good food, come mainly all inclusive (except for the drinks) and offer more or less the same leisure-program, such as visits to floating villages, visits to Cat Ba Island, kayaking, swimming, cooking classes, food carving etc. The boats and cabins are good and justify the higher price (they won't dump their sewage in the sea and you won't hear any rodents running over wooden floors at night).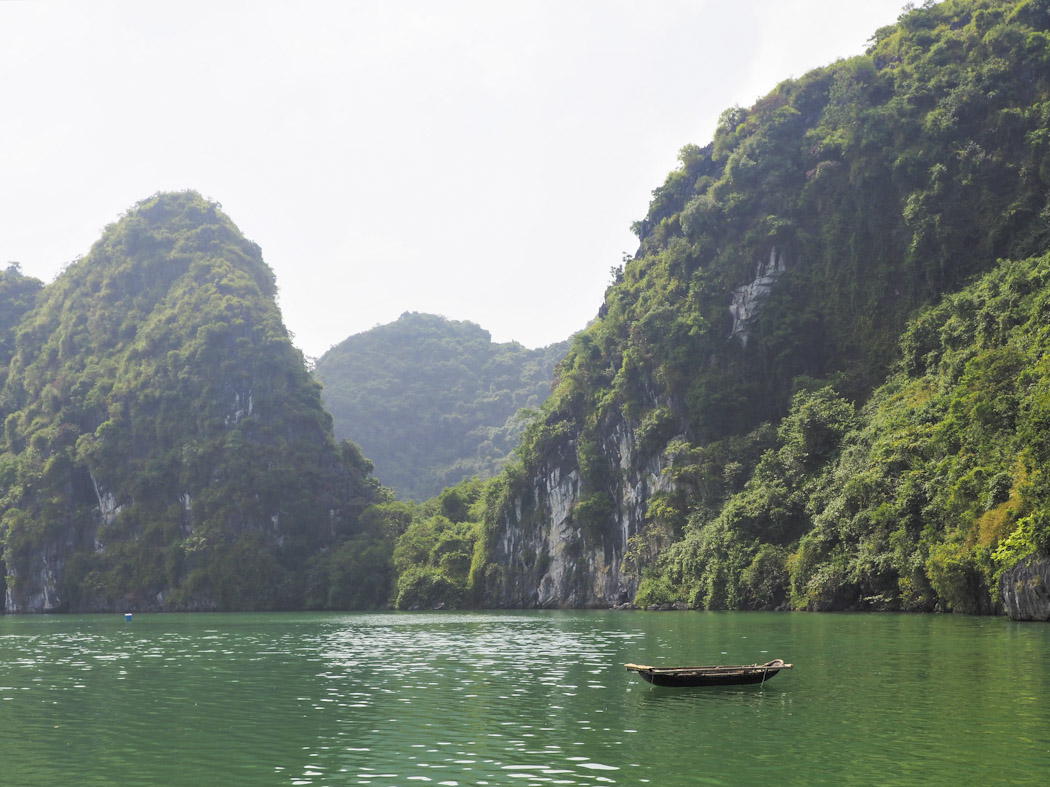 But bear in mind that two nights three days are more like two days and two nights, since the first and the last day are only half days. You'll be picked up in Hanoi early in the morning and setting foot on the boat around 1 or 2 pm (the shuttle drive from Hanoi to the landing docks of Ha Long Bay takes two to three hours). Same for the third day, when the boat starts to sail home in the morning and drops you of at the same docks around 1 or 2 pm.
So, it's up to you to decide which of these two destinations suits you best. Having done both of them, we can recommend both. As stated earlier, you might take these two destinations into your planning from the beginning or you might consider skipping another destination in Vietnam for one of these two (but don't skip Hoi An! I'll tell you why in a later post) since they both are highlights of Vietnam. Maybe some trekking in Sapa followed by a couple of relaxing days in Halong Bay?
Like I said in the beginning; life often comes with hard decisions.