"What's the nicest place you've ever been?" I'm sure most avid travellers have been asked that question on numerous occasions. Also, I'm sure most of them give a sensible reply like "oh, every place has its own charm" or "you'll find interesting things in every corner of the world".
I, for myself, am a bit more emotional on most subjects in life and I like to put every single experience into ranking lists: the best concert I've ever been, the best food I've ever eaten, the best vehicle I've ever driven…and of course, the nicest place I've ever been. So, people asking me said question might hear more than they actually want to.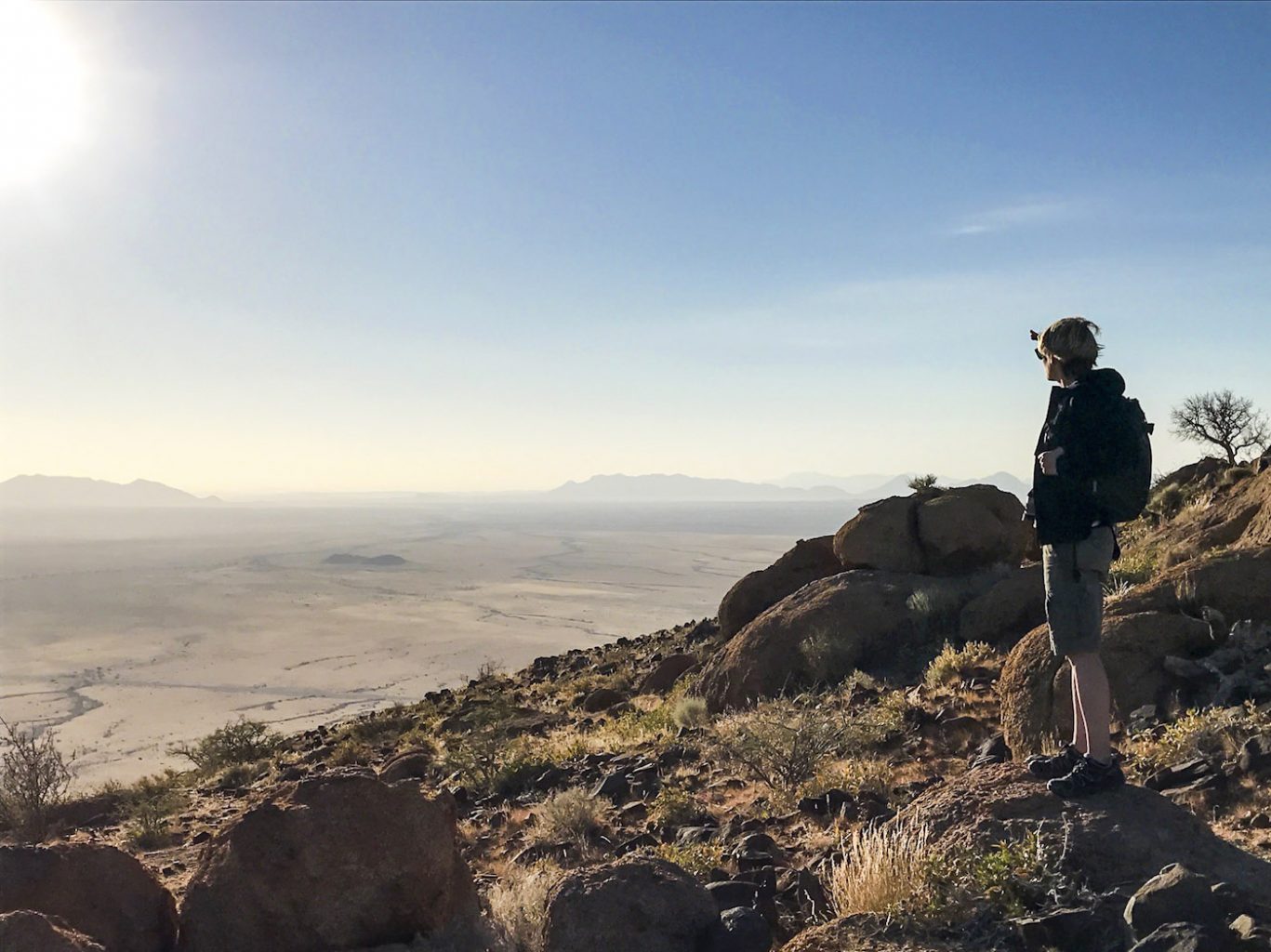 In my own defence, when it comes to 'best places I've ever been', my personal rankings tend to be a bit more nuanced. First, I have to say that I'm a desert guy; I like deserts in most of their forms. Especially rocky deserts as you find them in the South-Western United States. The landscapes, the colours, the sheer size…ahhh. I have that strange 'coming home'-feeling when I hike or drive through National Parks such as Canyonlands, Arches, Joshua Tree etc.
I like deserts in most of their forms. Especially rocky deserts as you find them in the South-Western United States.
But then, I just can't say "that's the best place I've ever been" because there's another place that looms in my mind. Africa! Its Drakensberge might be a tad less spectacular than Yosemite, Blyde River Canyon might be small compared to the enormous Grand Canyon. But it's got two distinct features that, over the past years, slowly put it on even ground with my beloved US National Parks; First, loads and loads of wildlife and secondly, and maybe even more important, the enormous soothing effect Africa has on your mind. As soon as your feet touch the sands of the Kalahari or the Namib Desert, even the most die-hard workaholic or jitterbug eases down to relax-mode. To put it in one simple sentence: Africa touches your heart!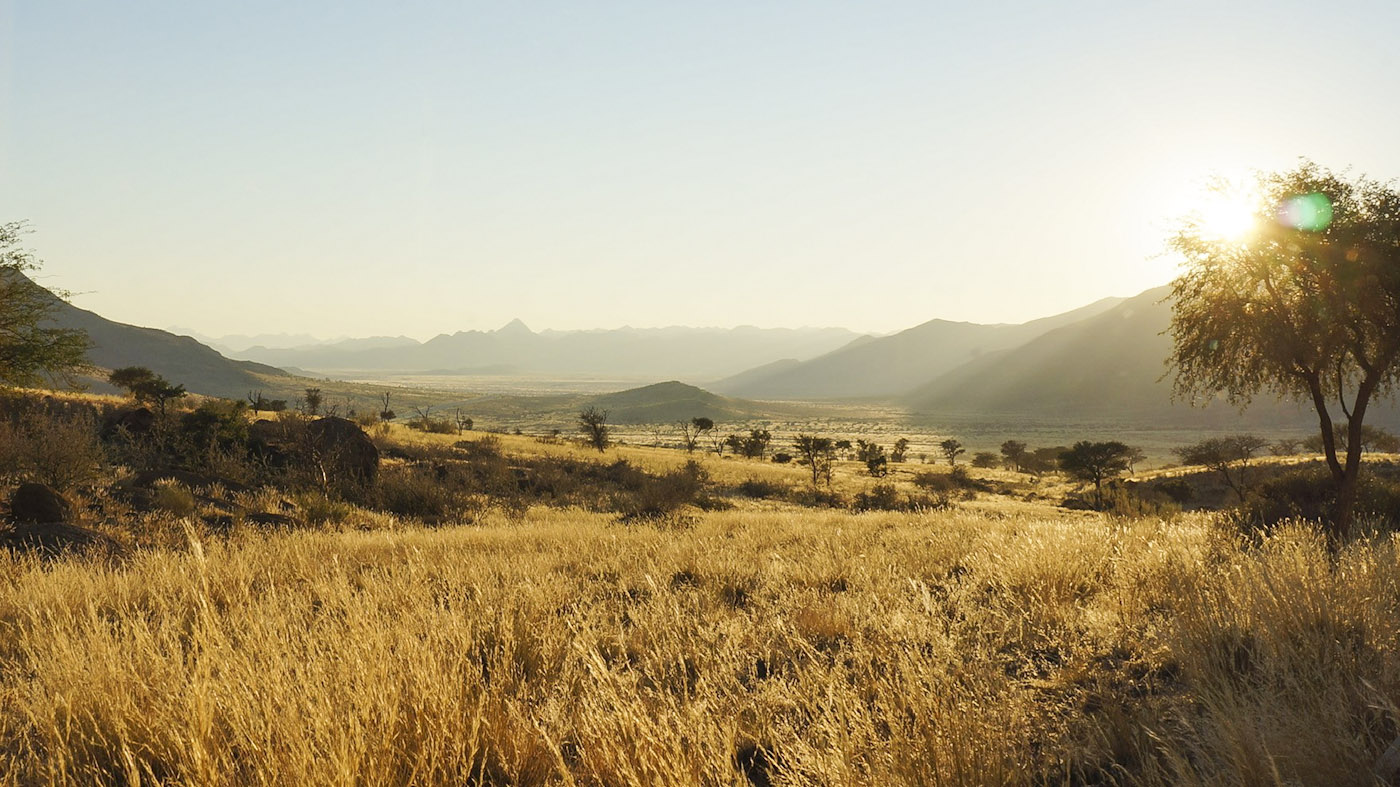 So far, Nadine and I only managed to drive the South African Garden Route, stayed in the Kruger NP region for some time and did a 2,000-mile road trip through Namibia. That's not very much if you take a look at the African continent but on the other hand, that means we have a lot more to explore over the next years. Let me quote Richard Mullin here: The only man I envy is the man who has not been to Africa yet – for he has so much to look forward to. (Actually, nobody knows who that Richard Mullin was nor what he did, but you have to admit the quote is spot on!)
As you can see, I tend to get emotional on certain things and drift off of the initial subject. So, let's get back to the headline: a few advices for your first Safari.
Where to Go?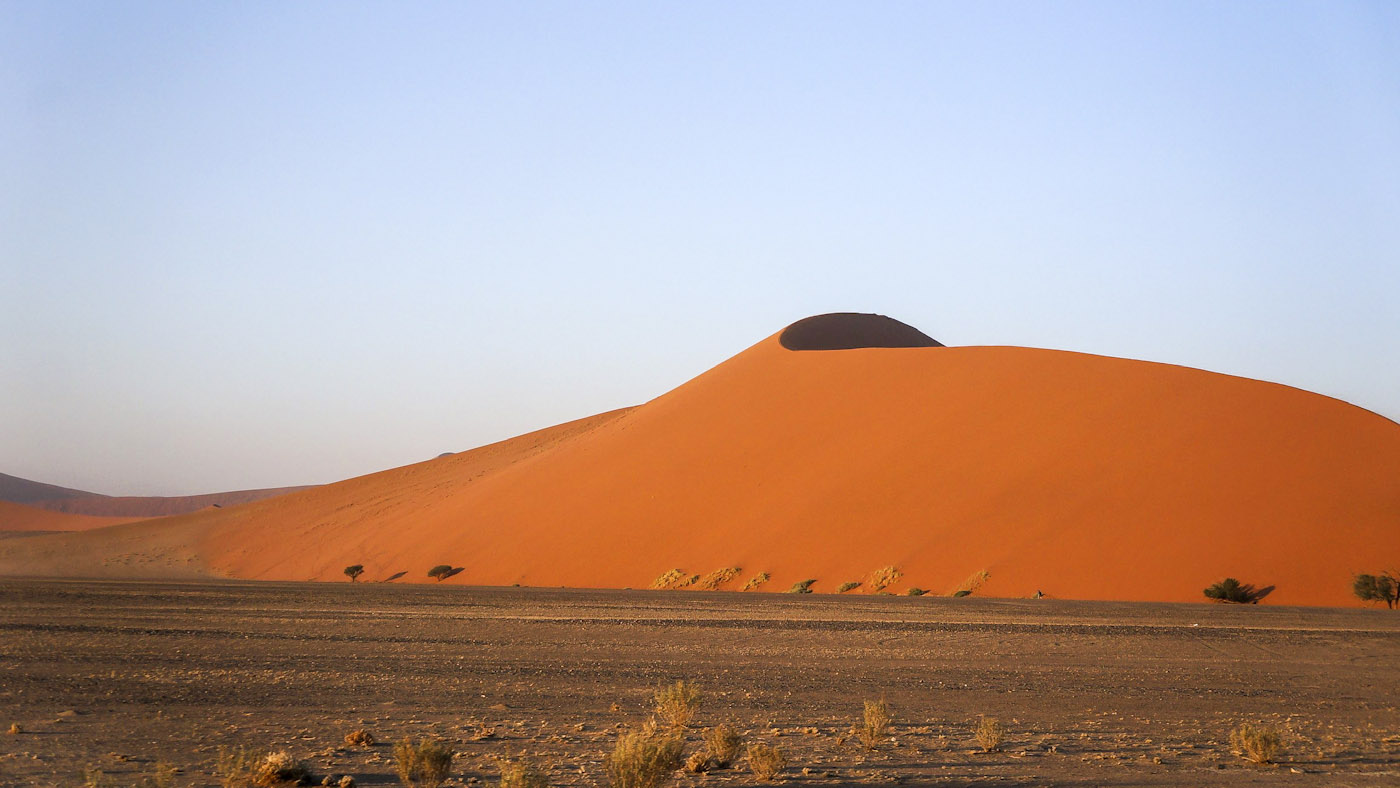 Many countries in Africa are typical safari destinations so which one should you choose? If you say Safari, most people think about Kenya, the country that literally 'invented' safari tourism decades ago and probably has the best infrastructure for said type of tourism. Or Tanzania, home of the famous Mount Kilimanjaro, the Ngorongoro crater and the great migration in the Serengeti. Names capable of evoking images of lions and wildebeest in our brains. But unfortunately, these are two of the most expensive safari destinations in Africa. Knowing that no safari trip comes as a bargain, you can do the math for yourselves.
But there are other ways, namely South Africa and Namibia. Both of these countries are aimed at domestic safari tourism, which means they come a little bit cheaper. They're still not exactly a bargain but let's put it like this; you won't get a heart attack when you find your final credit card bill in your mailbox. You'll only get some slight cardiac fibrillation.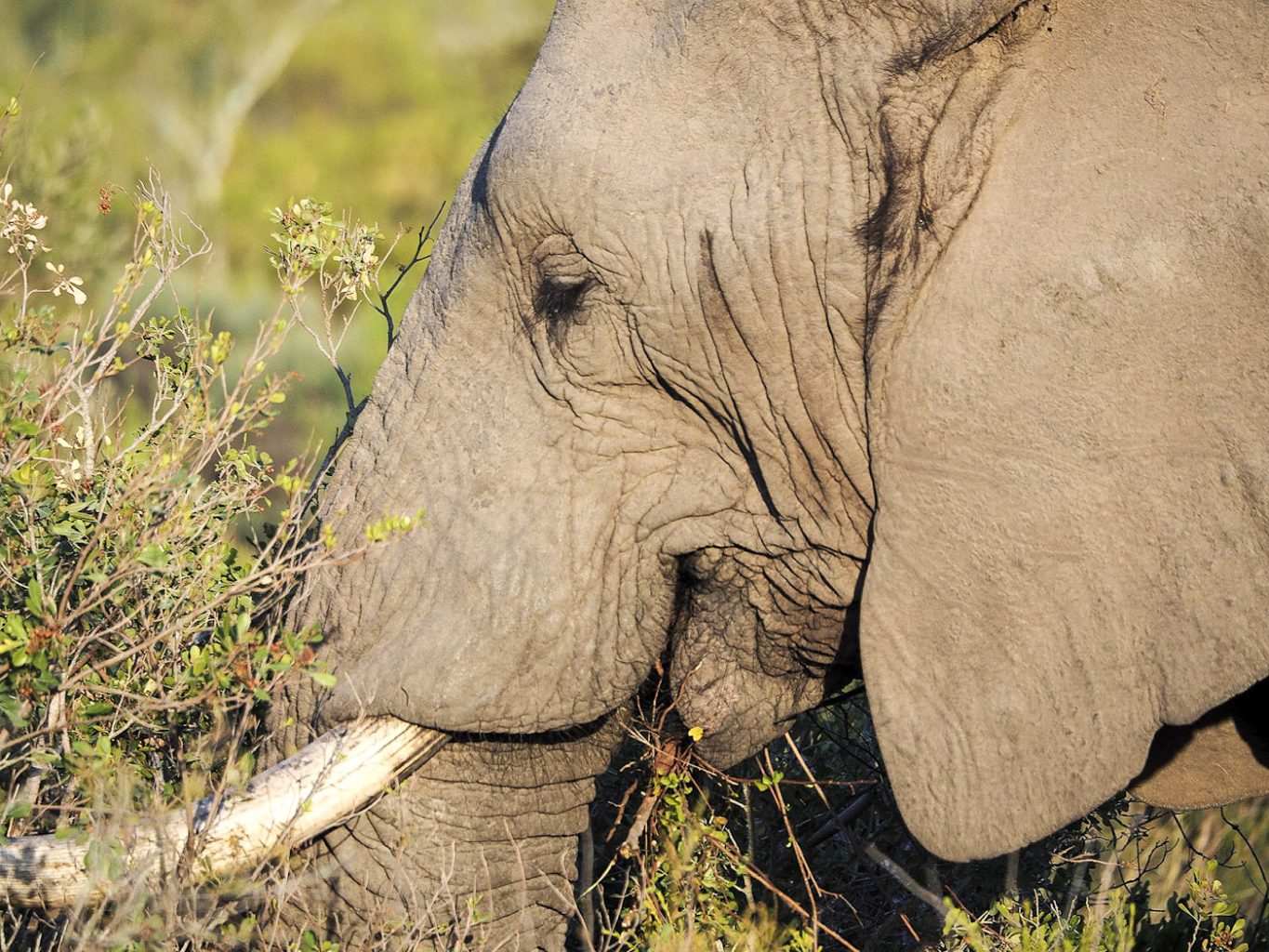 South Africa might be interesting for first-time Africa travellers since you can combine it with Cape Town, the Wine Route or even a little part of the fantastic Garden Route. Further, cities and towns are well developed and, in a certain way, meet some standards most Western Europeans are used to. And finally, as you probably know, South Africa is home to fabulous Kruger National Park which will simply leave you awestruck. If you want to immerse in the full safari-experience, you can stay at one of the gorgeous private game reserves in close vicinity of Kruger and go for one- or two-day trips in the Park itself. That way, you can safari in the relative quietness and exclusivity of a private reserve and catch a glimpse at South Africa's top attraction. This might be a very good plan for your first safari vacation.
Namibia, on the other hand, is a very different experience. Located in South Western Africa, Namibia is the second least populous country in the world after Mongolia. To put that in relation: Namibia is more than twice the size of Germany with a population slightly over two million. So, if you're in for some space and peacefulness, look no further.
Namibia's diverse, often otherworldly, landscapes such as the Namib Desert, Damaraland, Sossusvlei or the Kalahari literally scream to be explored on a self-drive road trip. Paired with marvellous game reserves inhabited by all of the big five as well as the astonishing Etosha National Park, Namibia surely makes the perfect poster child for the beauty of the African continent.
When to Go?
Remember, South Africa and Namibia being on the southern hemisphere means seasons are the opposite of ours. They're in the middle of winter when we are on the peak of summer. But the best time to go on a safari trip in one of both countries might be a bit trickier to define than one might think. At least, if you plan to combine the Kruger area with Cape Town or the Garden Route. But first, let's find out what idea of the African landscape you have in mind for your first safari.
I for myself always had the arid savannah in mind. Lions lurking in yellowish, dry grasslands over red Kalahari sand. That's what I saw in numerous wildlife documentaries. If that's what you have in mind too, June to August might be the perfect slot. The peak of South African winter means you won't melt down on the game drives since average daytime temperatures are around 25 degrees Celsius with literally no rain to expect. You don't have to expect much creepy crawlies either because most of the snakes, spiders and scorpions you easily can do without are in a lethargic state and prefer to stay on their couch. This goes for mosquitoes as well. And since certain areas of South Africa are still plagued by Malaria, this point is not to be underestimated.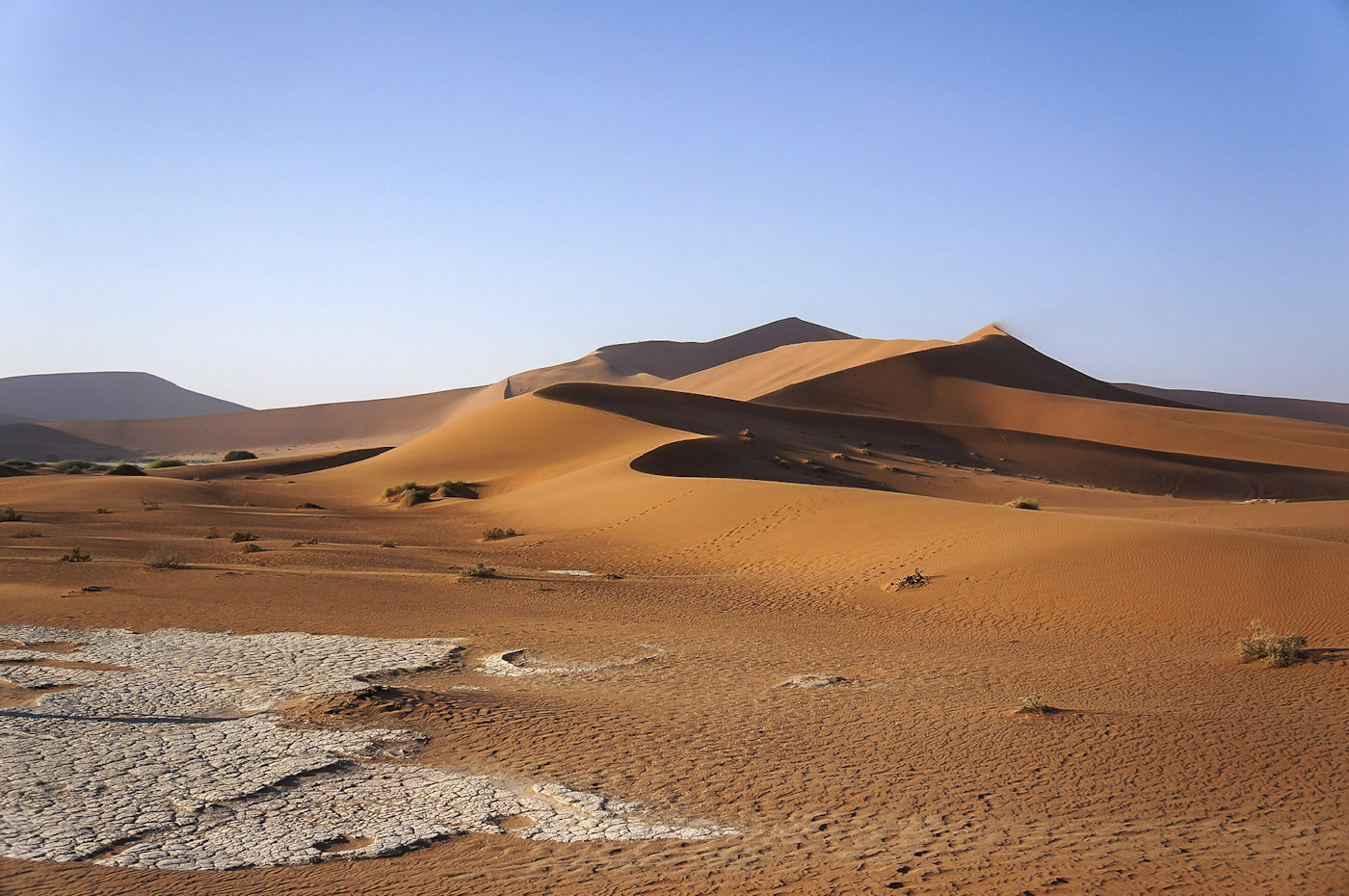 But the main reason for going in winter time is visibility. With little to no leaves on the trees and arid bush lands, chances of seeing the Big Five rise by a tenfold. Trust me, even in wintertime you might be a few metres away from the most impressive wildlife and having a hard time spotting it. Just imagine what it's like when trees and bush lands are in bloom and bear thick foliage. In spring, Nadine and I once had a hard time spotting an elephant that was just metres away in the bush. An African Elephant! They are gigantic, they are grey and the trees are green! How hard can it be? But nature is crafty and camouflage works way better than you might think. In wintertime, when the bush is dry, you won't miss an African Elephant, trust me.
But unfortunately, if wintertime is the best option for Kruger NP and its surroundings, this doesn't apply for the coast and the Cape region. June, July and August are the most grey and rainy months down there. But you can test your luck in September. Here, the Cape region starts to bloom while the north eastern area around Kruger is still bearable. So, be sure to check climate charts of both regions as they might vary more than you expect.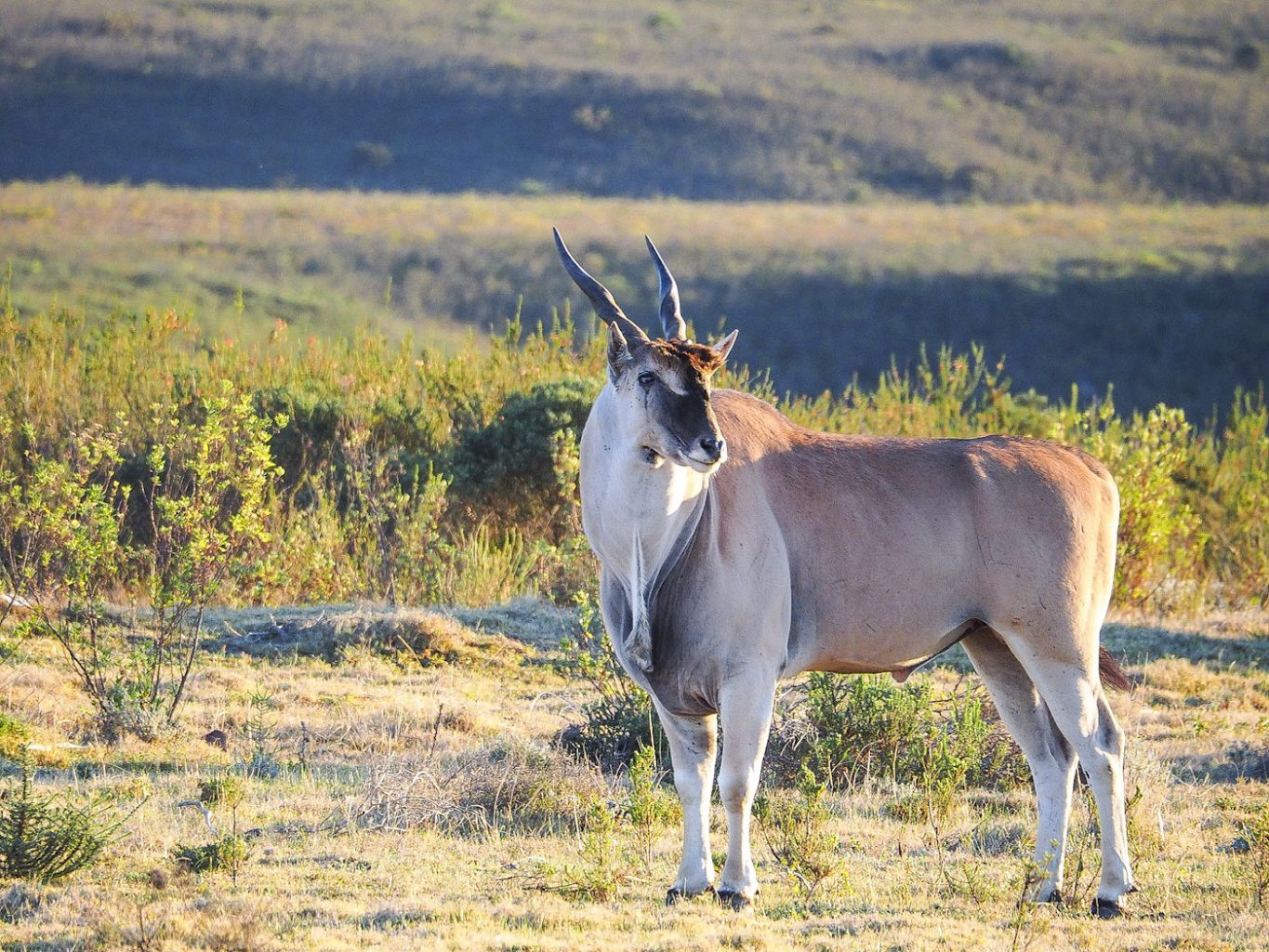 Namibia, on the other hand, qualifies as a year-around destination. Basically, as with the Kruger area, the same reasons for going from June to September apply (temperatures, visibility, wildlife that can easily be found near watering holes, no critters or mosquitoes) but a few local peculiarities have to be taken into account. Since Namibia is sparsely populated, you'll have a hard time finding accommodation, especially in the high season. This means, you'll have to book way (way and way) in advance in order to sleep in the lodges or campsites you have chosen. Curiously, high-season in Namibia is from October to December, which are the hottest months so my advice here is; go between June and September. It will be much quieter. That doesn't mean you have time to dawdle with your reservations since there simply are not much accommodations around. Again, check the web to find out the exact climate for the period you plan on going.
How to Go?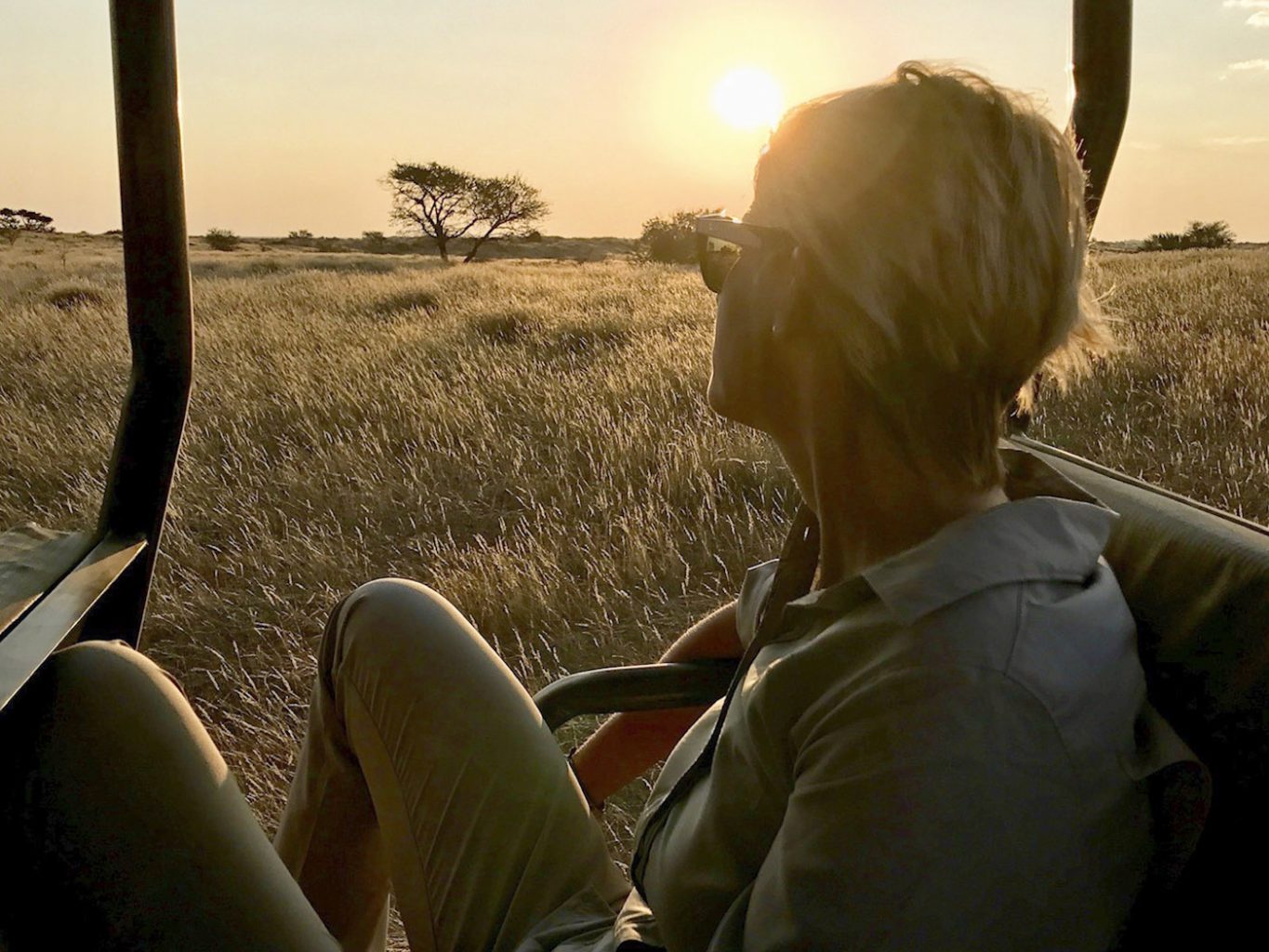 Nadine and I like to discover countries and places by ourselves with a rental car. It's always nice to see the hotspots of a country but it's only by travelling on backroads or wandering into lesser known regions that you'll discover the true personality of a country and its inhabitants. You need the shiny postcard panorama from the brochure as well as the gas station or the grocery store in no man's land to really get an idea of a place.
It's always nice to see the hotspots of a country but it's only by travelling on backroads or wandering into lesser known regions that you'll discover the true personality of a country and its inhabitants.
Both South Africa as well as Namibia are easily accessible by car. But both of them have their own peculiarities: In most of South Africa's coastal and urban areas, you'll mainly drive on paved roads and will have no problems finding gas stations to refill your tank or repair a punctured tire. On the other hand, you might be a bit more vigilant in said urban areas or even completely avoid certain areas (more on that later).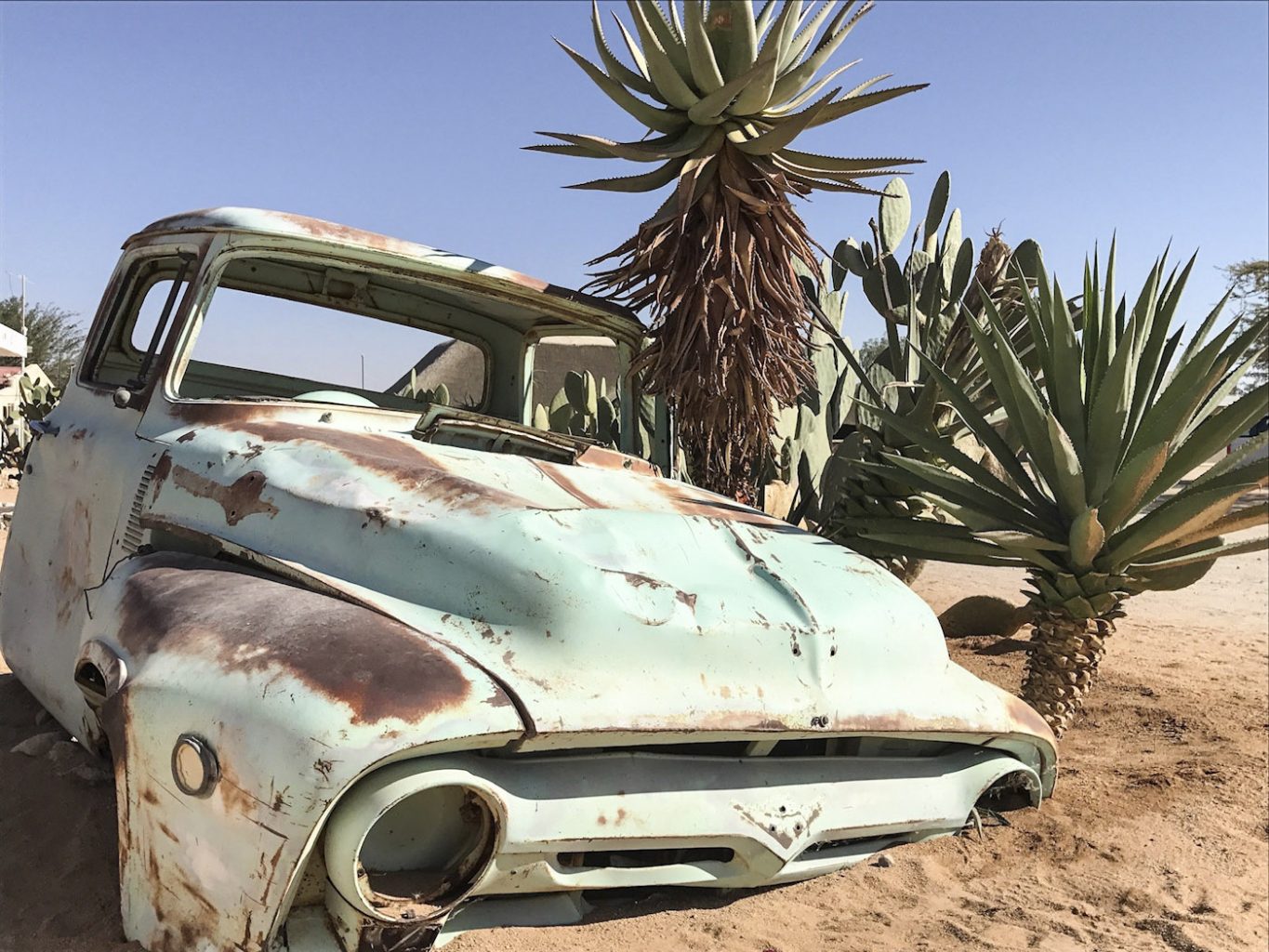 Namibia, on the other hand, is one the safest countries on the African continent and you don't have to be much more vigilant in urban areas than if you go to Paris, New York or any other city in the world. But the roads are a bit of a different story. Of a total of some 45,000 km of roads, only around 6,000 km are paved. These roads mainly link the few cities to the few ports or the Etosha NP area. For the rest of the time, you'll be driving on gravel, dust or sand. These gravel roads are in a surprisingly good condition and are fun to drive but beware; there are quite a bunch of risks driving on such roads. Mainly, the risk of punctured tires is imminent (apparently, a punctured tire happens every 1,500 to 2,000 km). Then, you should absolutely avoid brisk manoeuvres with your car since a little slide can quickly turn into a barrel roll drama (we saw several tipped cars and trucks on our journey). You will probably not be surprised into an erratic move by another vehicle, since there aren't many and Namibians drive in a pretty civilized manner. But there will be wildlife. A Zebra or a Kudu is such an amazing sight, except if it jumps in front of your windscreen when you drive at 60 or 70 kph on a gravel road.
Further, you should think about filling up your tank at every occasion since there are areas with literally no gas station for many, many miles. Running out of gas might be a bad idea in a country where you sometimes see no other cars for an hour or two.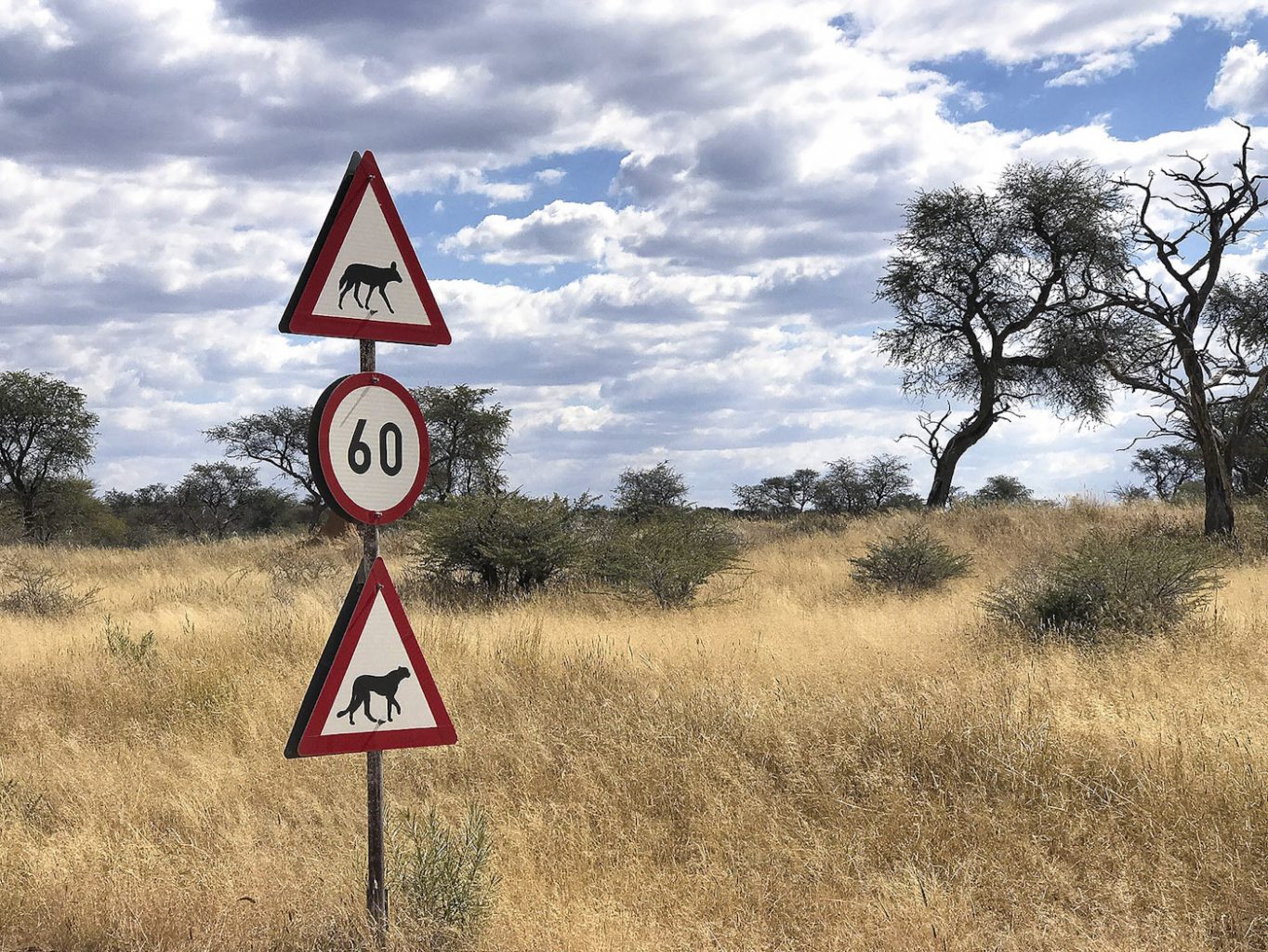 In terms of orientation; South Africa is pretty well signposted while Namibia…let's say it's difficult to get lost if there are only a few roads. A classic roadmap easily does the trick.
Where to Stay?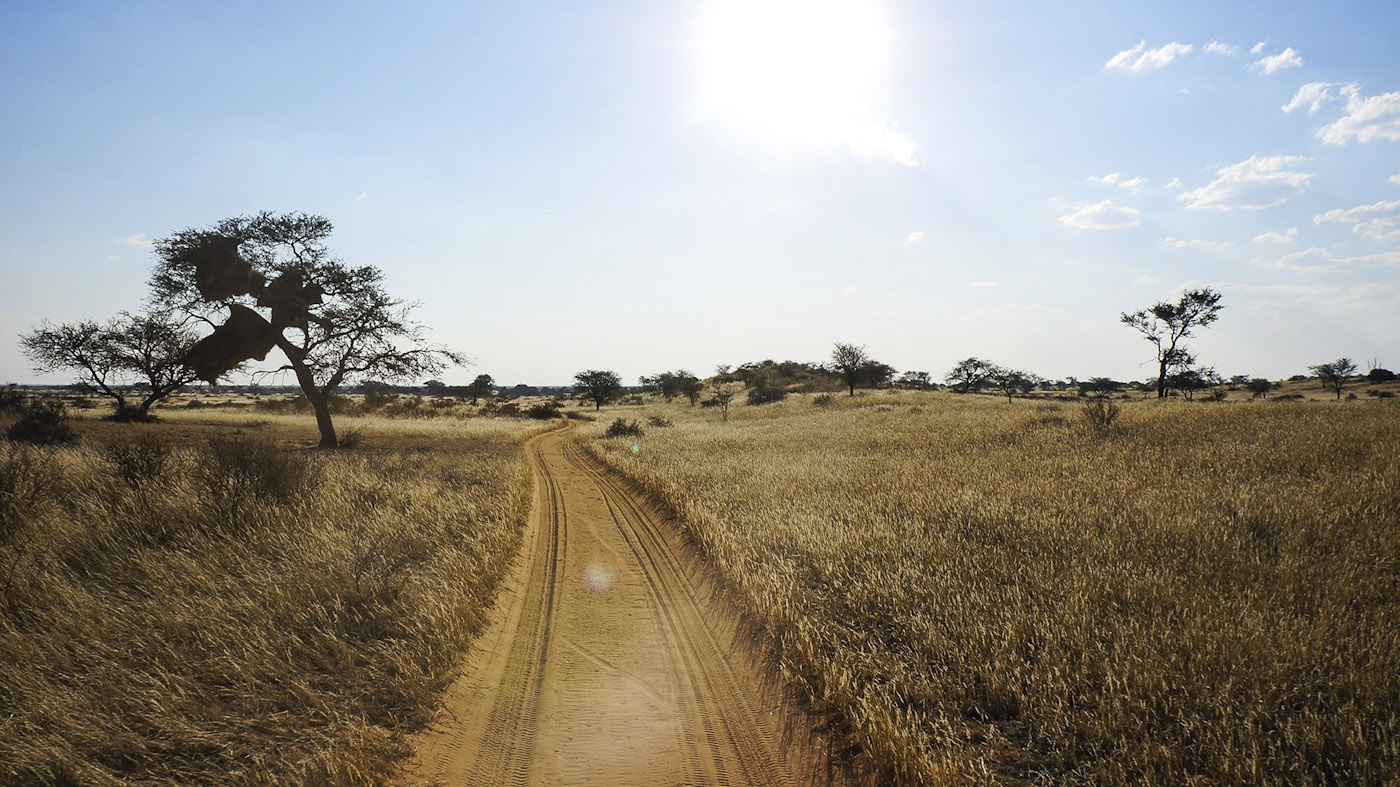 One thing nearly as beautiful as the African landscape are Safari Lodges. Personally, I think, the combination of the open top game drive jeep, spotting wild animals, a gin tonic in your hands while you watch the sunset in the bush and finally returning to a nice lodge is the recipe for the magic of a safari vacation. Most of these lodges are of an astonishing architecture, serve excellent food and stimulate your desire to become a safari guide and never go back home.
But as with many things in life, quality is in relation to the price you pay. A higher price tag usually comes with better accommodation, food, infrastructure, etc. But in a safari lodge, one thing that really can make the difference of your entire stay are the safari guides. Out of experience from several stays in safari lodges in both countries, their knowledge and skills seem to gradually improve with the quality of the lodge.
Just to give you a short example: Nadine and I once stayed in a lodge of a mediocre standard since we were on passage between two destinations and needed a place to sleep. We weren't expecting any entertainment, but were invited out of the blue to hop on their jeep for a free game drive. The reserve was nothing special but eventually, their guide had the good idea of doing a bush walk to see rhinos up close. Now, going after some game by foot is a bit of a different story and requires a very good guide. Jayjay clearly wasn't. In order to keep things brief; it's impressive how focused all your senses become when you flee two charging, adult rhinos! Luckily, they stumbled upon our safari jeep and decided to punish the car for our guide's dumb behaviour. You'd be surprised how easily a full-grown rhino can lift the front of a Land Rover waist-high above the ground.
I think it's safe to say you should aim for accommodation priced in the upper mid-range with the occasional outlier in a higher range when it comes to special places.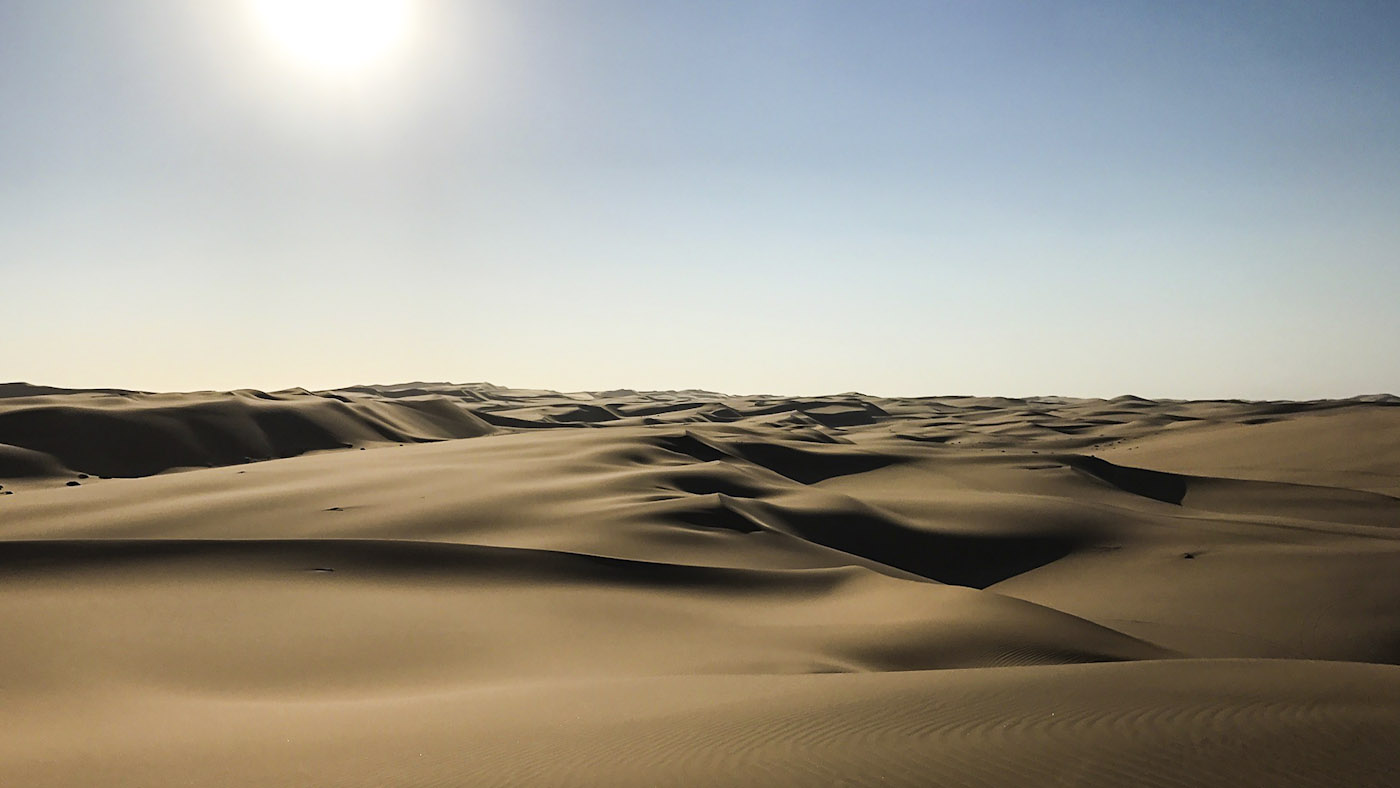 If you're up for a first impression of the African bush and want to get the full-blast safari experience, you might take my advice and go to Kruger National Park and its surrounding private game reserves. Nadine and I have been twice to Vuyani Lodge located on Moditlo Private Game reserve. This fabulous All-inclusive 5 Star lodge is located in an astonishing reserve close to Kruger NP and will give you one of the best first-time impressions of Africa money can buy. In terms of five-star lodges, it's relatively affordable and comes with the bonus of the owner being a fellow from Luxembourg. So, if you're a follower of the buy local-initiative (we all should be these days, shouldn't we?), Vuyani will certainly not disappoint you. Check the ratings on Tripadvisor and you'll see what I mean.
When it comes to National Parks like Etosha, Addo or Kruger, you have two possibilities: either you stay in one of the many lodges from different price ranges that are in close vicinity to the parks or you can opt for one of the rest camps that are located inside the National Parks themselves. These come with pros and cons.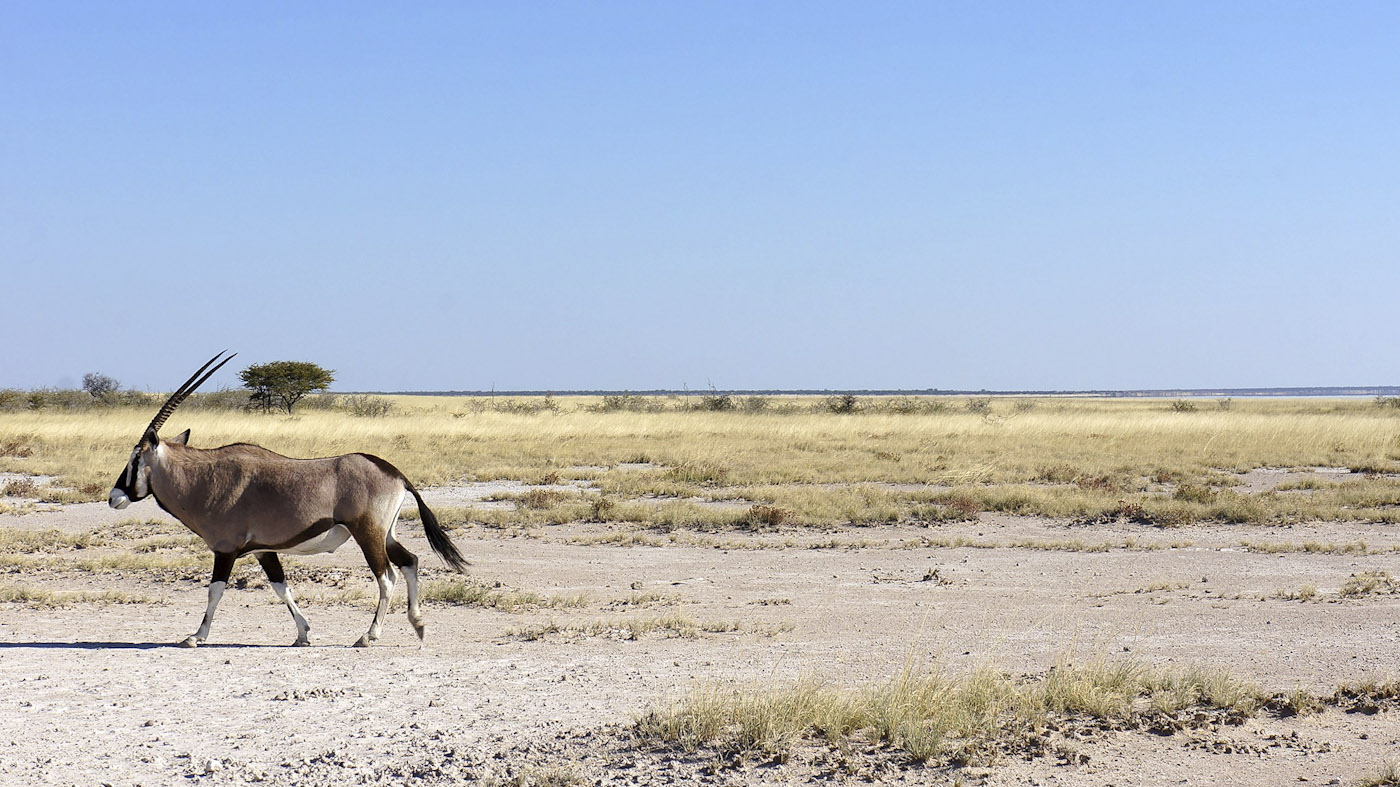 Pros:
you are inside the park and don't have to make the journey back out of the park (some National Parks are huge and you need hours to drive trough them).

you'll be in the park earlier and longer because rest camps open their gates an hour before the main gates are opened for daytime visitors. Same applies in the evening: you have one additional hour compared to daytime visitors.

rest camps are often adjoining the best water holes so, depending on the season, you can literally watch the crème de la crème of the bush parading in front of you.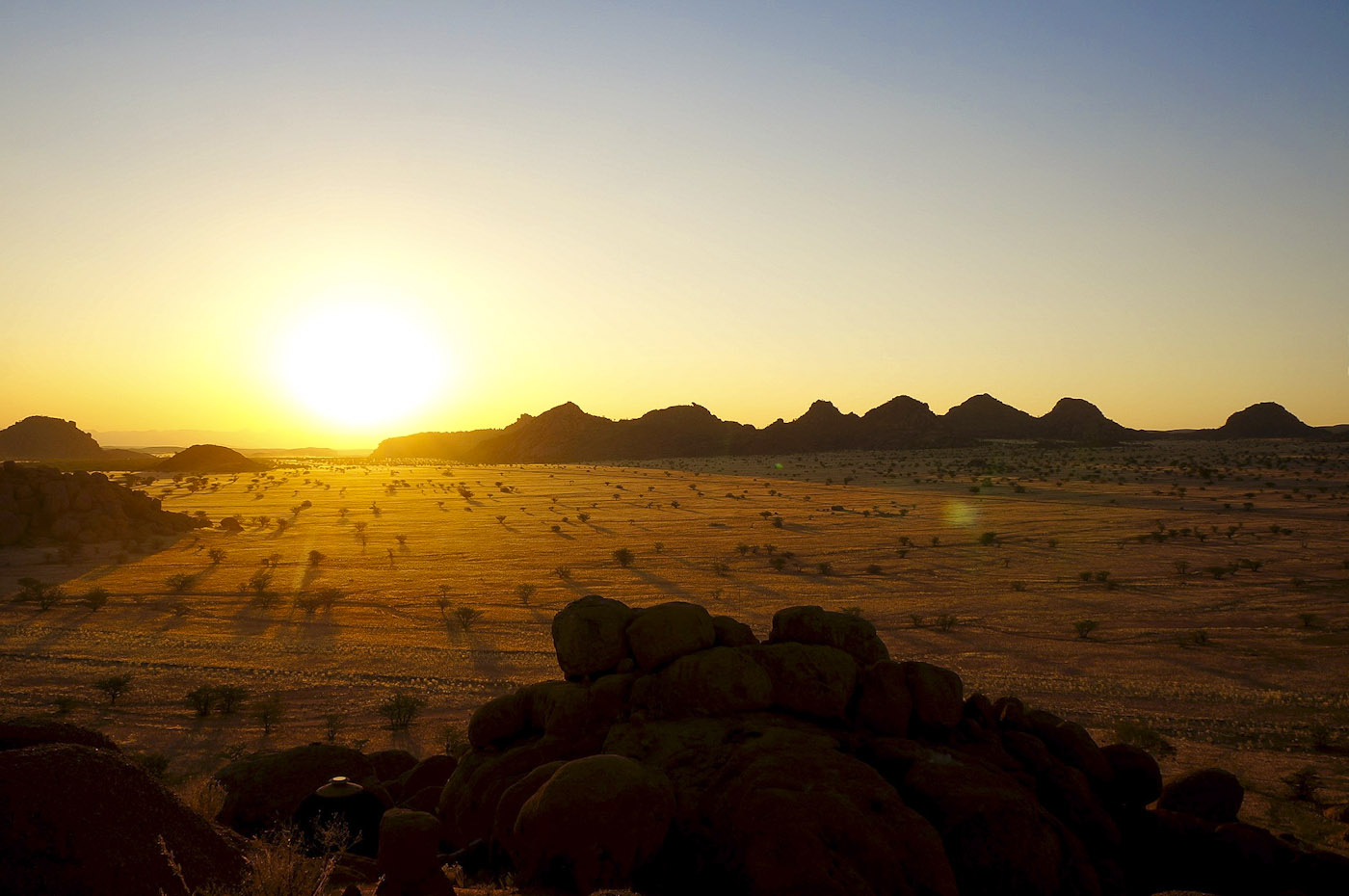 Cons:
the infrastructures are sometimes a bit on the shabby side.

food isn't exactly haute cuisine. Think about your school cantina back in the days.
Further, both South Africa and Namibia have quite good infrastructures for campers. You'll find several campsites, either for camping cars (RV's) or tents at every important location.
Safety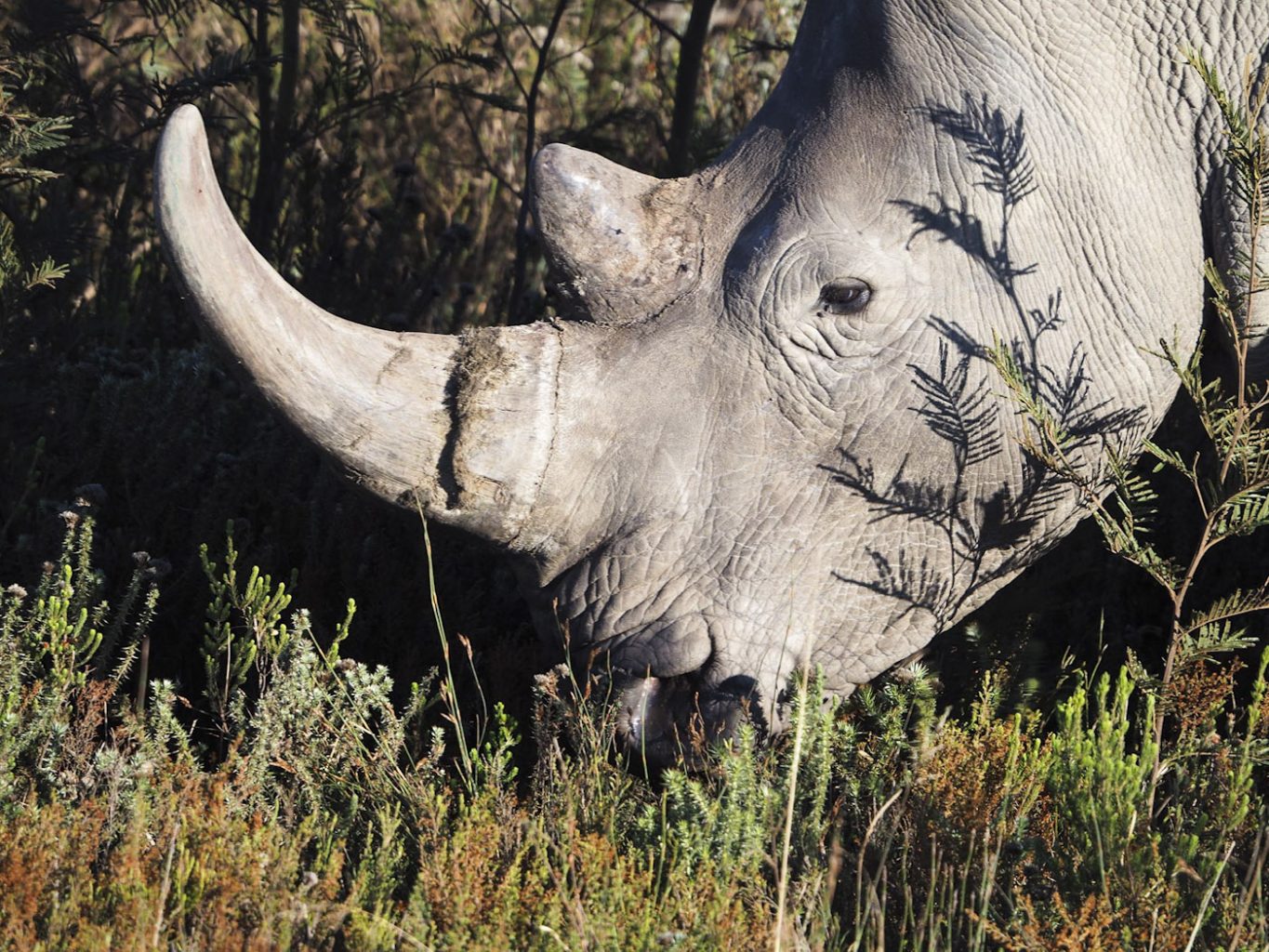 Most people are a bit afraid by the idea of sitting in a completely open vehicle within arm's length of a lion, an elephant or any other wild animal. Now if you use your brain and don't act foolhardy, you will not be shipped home in a jar. Listen to everything your guide tells you and obey if he summons you to do something. After all, how many times in life have you heard about people being hurt on safari? Yes, me neither.
If you travel by car trough South Africa, you should know that there are certain risks in many urban areas. Cape Town, Port Elizabeth and Johannesburg figure on the list of the most dangerous cities in the world. Listing all the cautions you should take would go beyond the scope of this article but again; if you use your brain, are cautious and well informed before you go, there should be no trouble. After all, nearly two million tourists visit Cape Town every year.
How to Book?
Nadine and I always book our trips by ourselves. That means the flights, the accommodations, our tours, our guides…simply everything. We like to take matters in our own hands and want to be completely free in choosing what to do and when. As a welcome side effect, it saves some money too (but beware; preparations are very time consuming and there are quite a lot of nooks and tricks you should know).
But in 2017, having already booked our flights for Namibia, we found out that even six months in advance, we weren't able to book accommodations in most of Namibia's places we wanted to visit. Apparently, nearly all of the lodges were fully booked. Luckily, friends of ours told us about a company named Tourmaline Safaris based in Namibia , operated by French expats and offering bespoke vacation packages in SA, Namibia and Botswana. They miraculously managed to book us rooms in nearly every lodge and place we wanted to stay.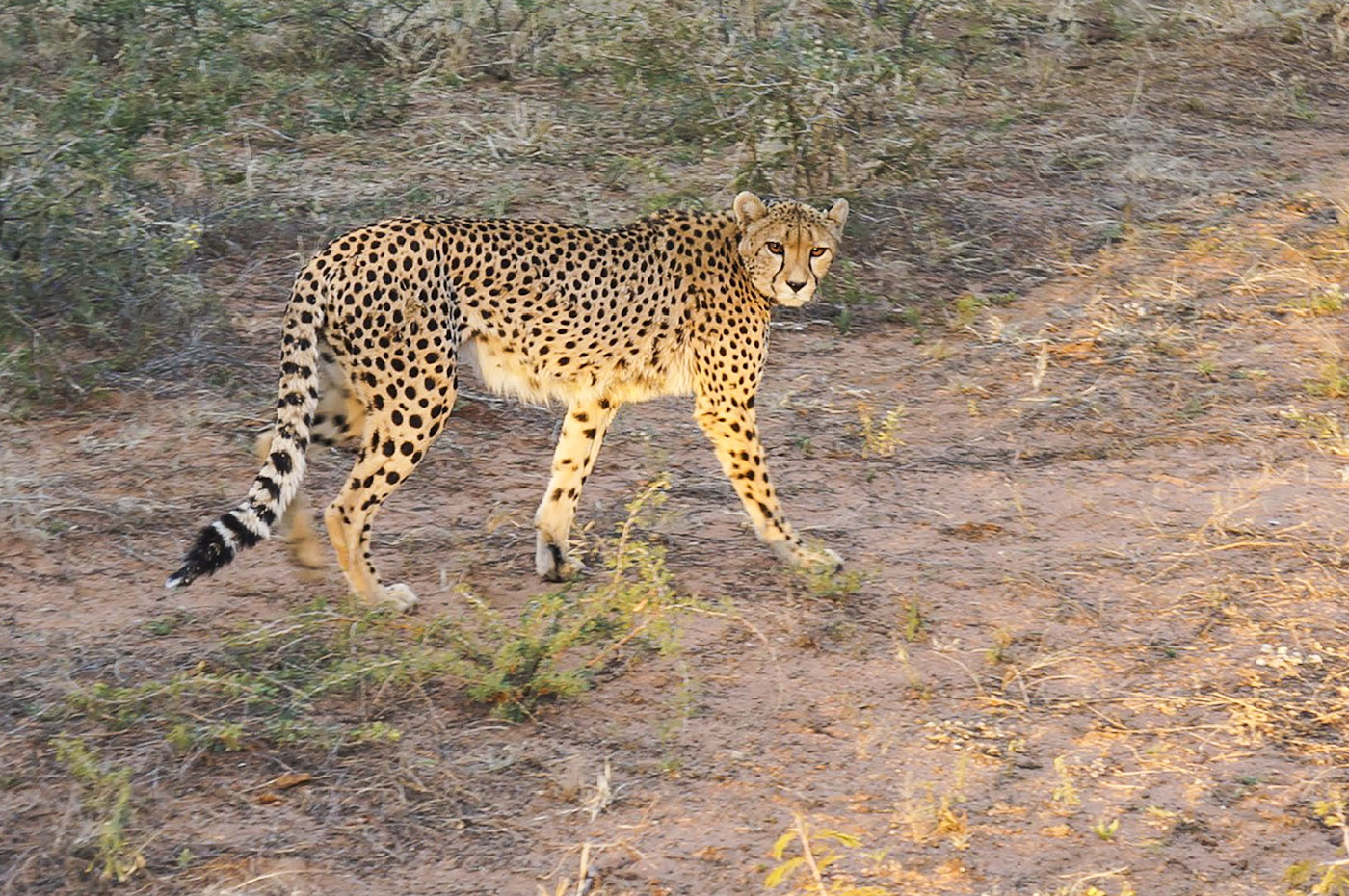 Against our personal convictions, we booked the whole shebang (accommodations, rental car, bespoke tours) with them and everything worked out perfectly. And since my lovely wife is a bit of a bean counter sometimes (ooh ooh, I might have earned a night on the couch here), we made our calculations and found out the whole thing only cost us around 200 € more than if we had done it by ourselves. I don't want to make this look like a blatant advertisement for said company, but they saved one of our best vacations we ever made, so honour where honour is due. But this shows: Namibia HAS TO BE booked way in advance due to its sparse infrastructures and you might be better off with a tour operator. If you're not sure, try to find yourself a good tour operator of your choice.
South Africa, on the other hand, is easier to book by yourself cause there simply is much more infrastructure down there to accommodate more tourism. (To be honest, we booked our Garden Route tour with Tourmaline as well since the first time was such a success. But don't tell anyone! This might make us look like bland all-inclusive tourists!)
A Few Good Advices
If you happen to go on a safari trip in the African wintertime, daytime temperatures are perfect but remember that nights get quite chilly (around 5 degrees Celsius). Most lodges offer two game drives (one at 5 am, just before sunrise and the second one around 4pm, before sunset). Now 5 degrees might be bearable in a light jacket standing on the porch of your lodge but 5 degrees in a completely open vehicle with no heating and no windscreen going at 20 to 30 km/h will make you think you're in Alaska instead of

Africa.

As soon as the sun rises, temperatures rise as well. But that half of an hour can become quite uncomfortable if you're wearing only light clothing. Use a beanie or a cap, dress in multiple layers, take a scarf; you can take most of it off when the sun comes out.
Stay for 2 full days in National Parks such as Kruger, Etosha or Addo. They are very, very large and require quite some driving since speed limits are low. You'll most definitely see loads of wildlife but some parks offer guides to hire. They'll jump in the back of your car and guide you to the places where you get the best sightings (they use radio communication to tell the other guides what's going on in the park). I suggest you do both; hire a guide for a few hours and go look for yourself the rest of the time.
It's breathtaking to see wildlife but it gets exponentially better if you have a knowledgeable guide who can tell you the trivia about every animal you see. Only a few game drives with a good guide on a private reserve will qualify you as the smart-ass of your local pub for years to come.
NEVER, EVER get out of your car when you are in National Parks! You never know what lurks behind the next bush, ready to have a tasty bite of an ignorant tourist. If you need to pee or stretch your legs, drive to one of the enclosed rest areas marked on the map you'll get upon entrance of the park. You'll stand no chance against even the smallest wild animal in the Savannah, even if you gulp down five protein shakes a week in your local gym. Fun fact: did you know there once was a website called Idiots of Kruger depicting tourists unable to understand the simple, basic rules of how to behave in the park? Please, try not to become a protagonist on that page.
Please SUPPORT CONSERVATION! Many of the wild animals you'll see on safari figure on endangered species lists and some of them are even close to extinction. You'll very quickly find out that this is the fault of us goofballs, namely mankind. With your decision to go on a safari vacation, you actively support conservation since most of the conservation work is done by private reserves, foundations and NGO's. Feel free to support even more by choosing the right places to stay and visit. Here are a few tips:
In Namibia, make sure to stay at least two nights in Okonjima Lodge. This lodge is home to the Africat Foundation, known for three decades of research and conservation. Africat is playing a key role in protecting Cheetahs and Leopards. The lodge is gorgeous and their guides are top notch. You'll very likely see Leopards and Cheetahs among many other species here (the Leopard is the hardest to

spot

of the Big Five). Oh, and make sure to try the Lemon Meringue Pie! That pie will rank high in your Namibia memories.

If you stay at Vuyani, make sure to visit Hoedspruit Endangered Species Center. Located near Kruger, HESC does tremendous work in protecting Cheetahs and Rhinos, two of the most endangered species of the African bush. You might even see a King-Cheetah here, a very rare mutation of the standard Cheetah. You'll never see one of those pussies in the wild, I can guarantee that! And their baby-rhinos are just a sight you'll never forget.
Pay them a visit, buy your souvenirs in their shops and, if you can, make a little donation. Your coins will help them making sure your own kids or grandchildren will one day be able to see the beauty of African wildlife.
So, that's it. I warned you about hearing more than you might want to know. But I get extra-emotional when it comes to Africa and I could tell you loads and loads of other stories and advices. But since I'm not David Attenborough but just a simple traveler like you, it might be best to go and check for yourself what's all the fuss about Africa. Rest assured; you won't be disappointed and it might even change your life to a certain degree. It definitely did for me.