The Berlengas Archipelago is a group of Islands located off the Portuguese coast, opposite the town of Peniche. These islands are mainly made of granite and they are part of a protected nature reserve.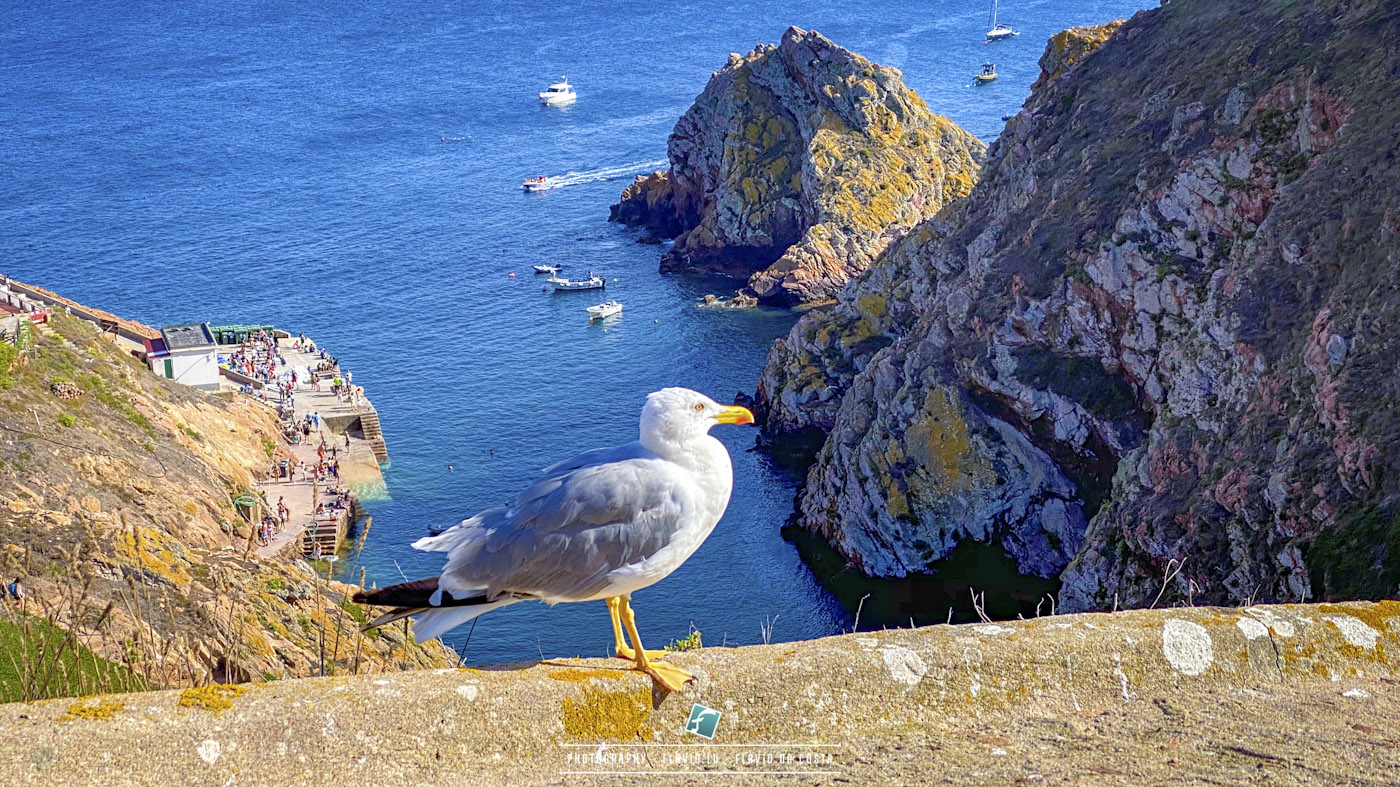 After leaving the port of Peniche, Cape Carvoeiro no longer protects you from the open sea winds and you will face waves that can reach up to three or four metres of height. Set aside enough seasickness pills!
Once you arrive on the archipelago, you will be amazed as much by the authenticity of the place, as by the turquoise water whose temperatures average twenty-one degrees.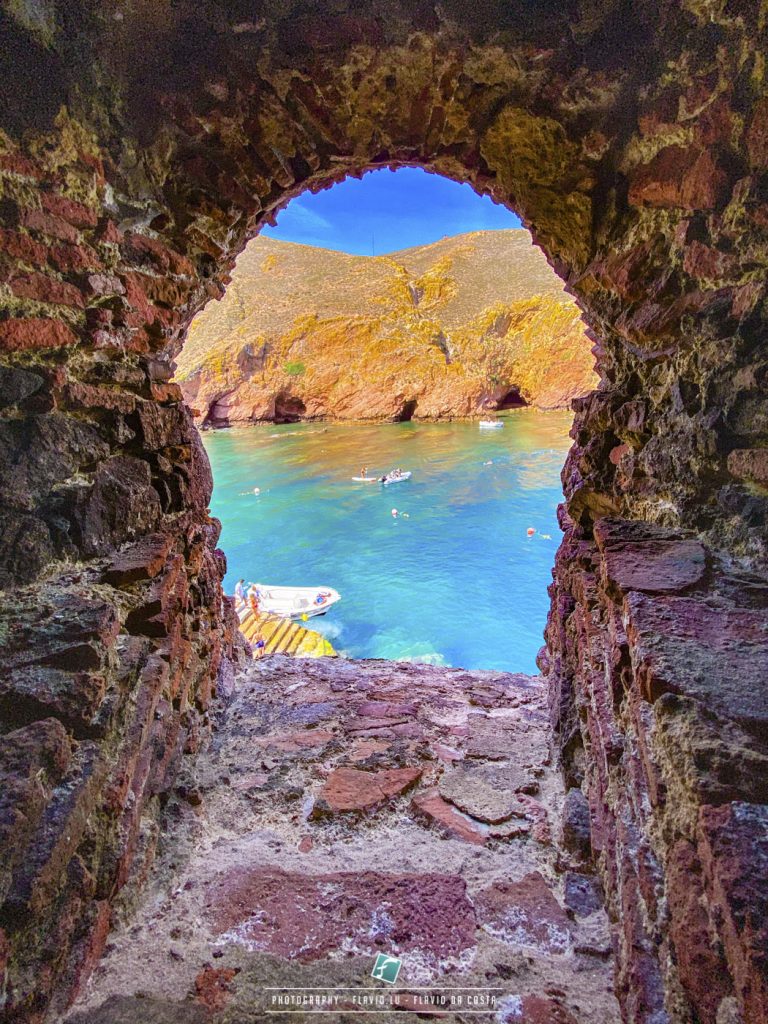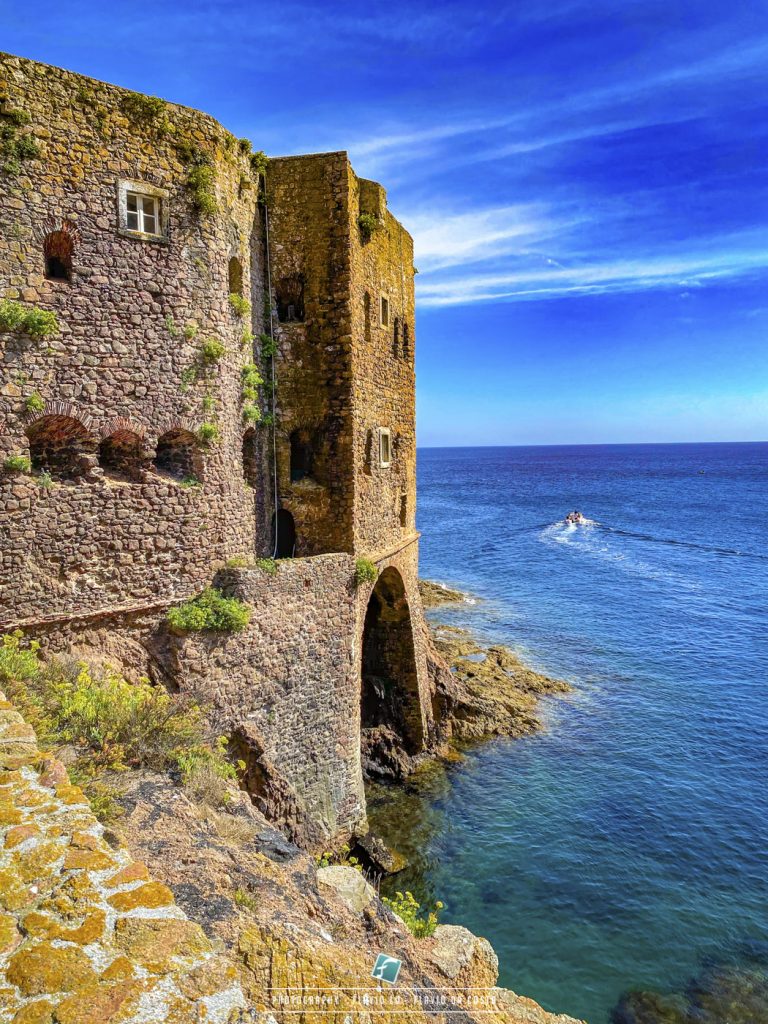 Once on the main island, you will have the opportunity to visit caves, where granite and limestone have formed different layers of colours, creating interiors with multiple colours, such as the one called "Rainbow Cave".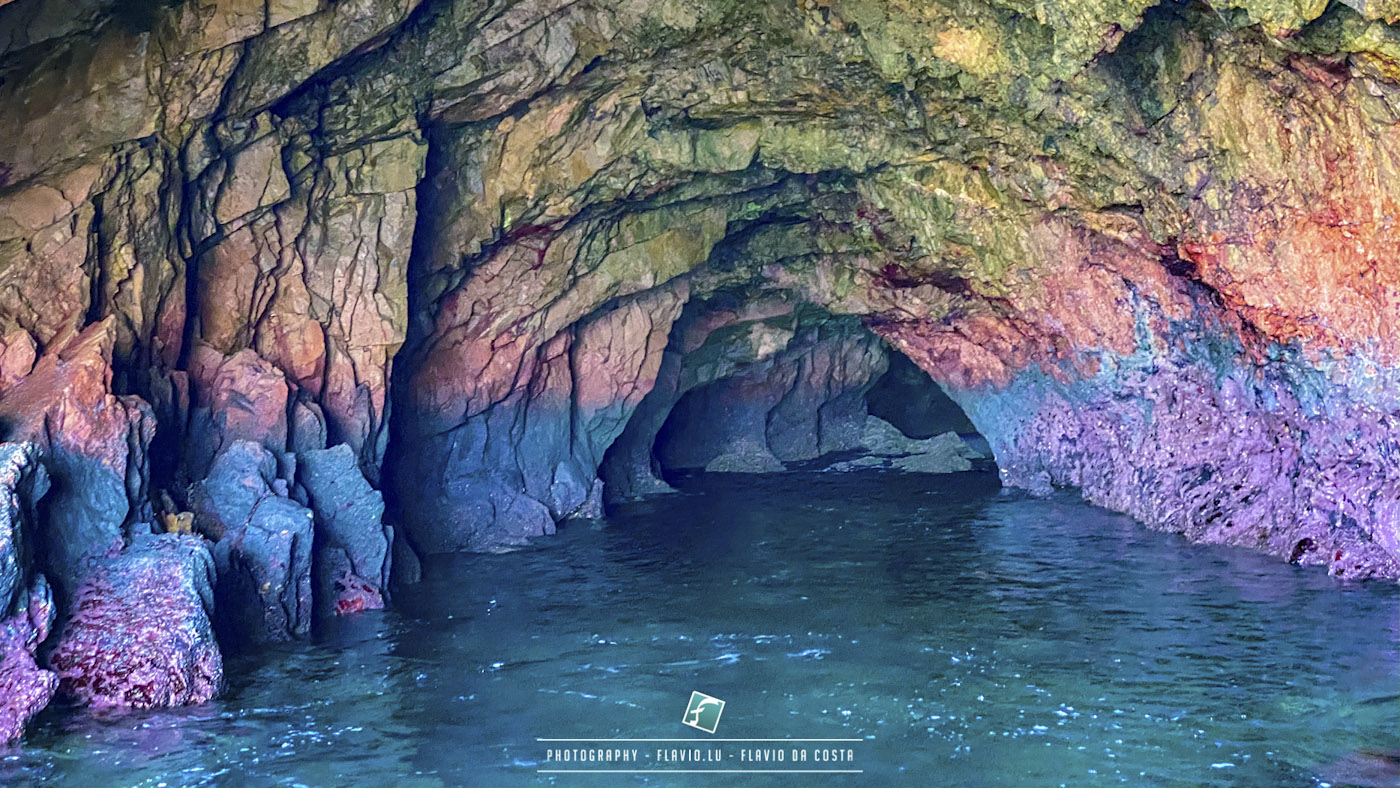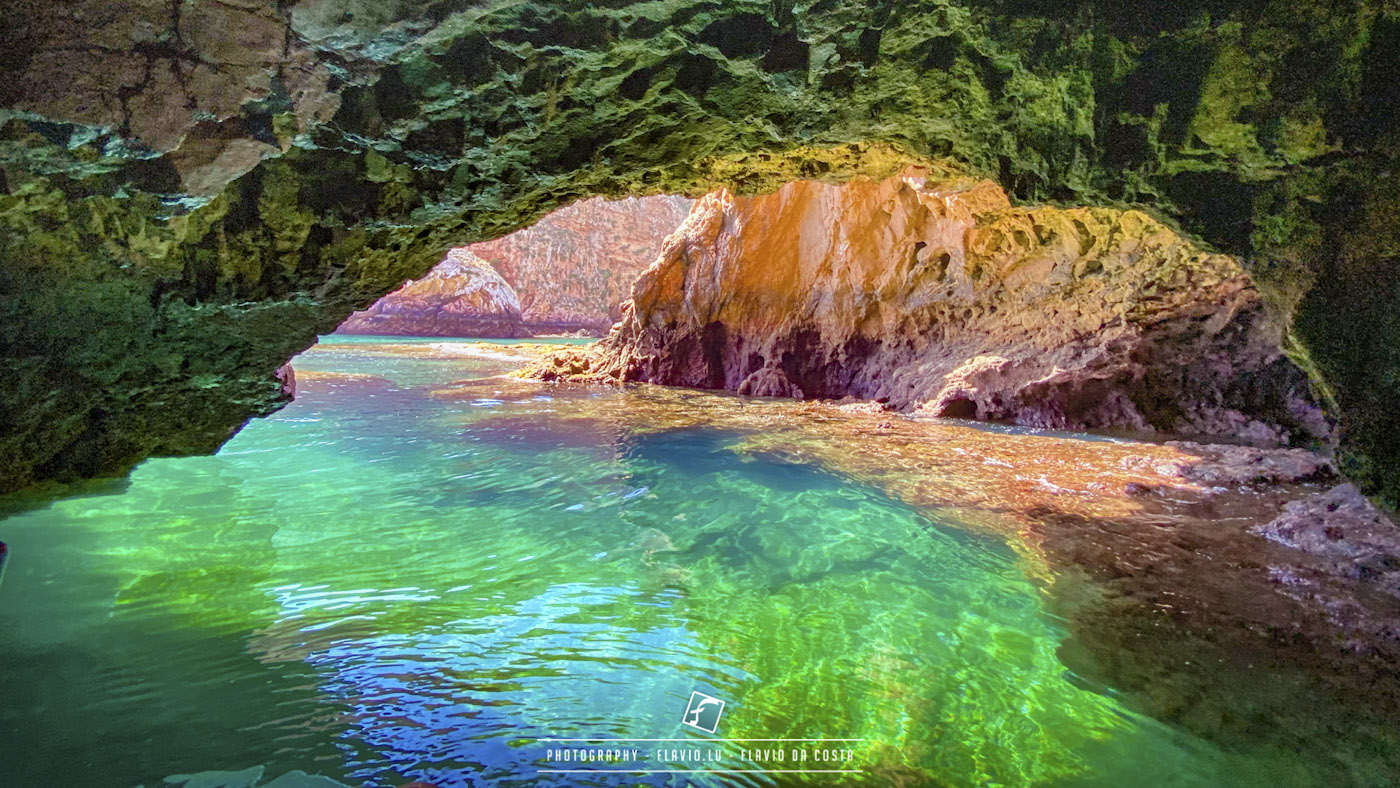 After a 30-minute hike, you will arrive at the most beautiful place on the island: The fort of São João Baptista, built in 1655 and converted into a guest house. A setting worthy of the most beautiful pirate films.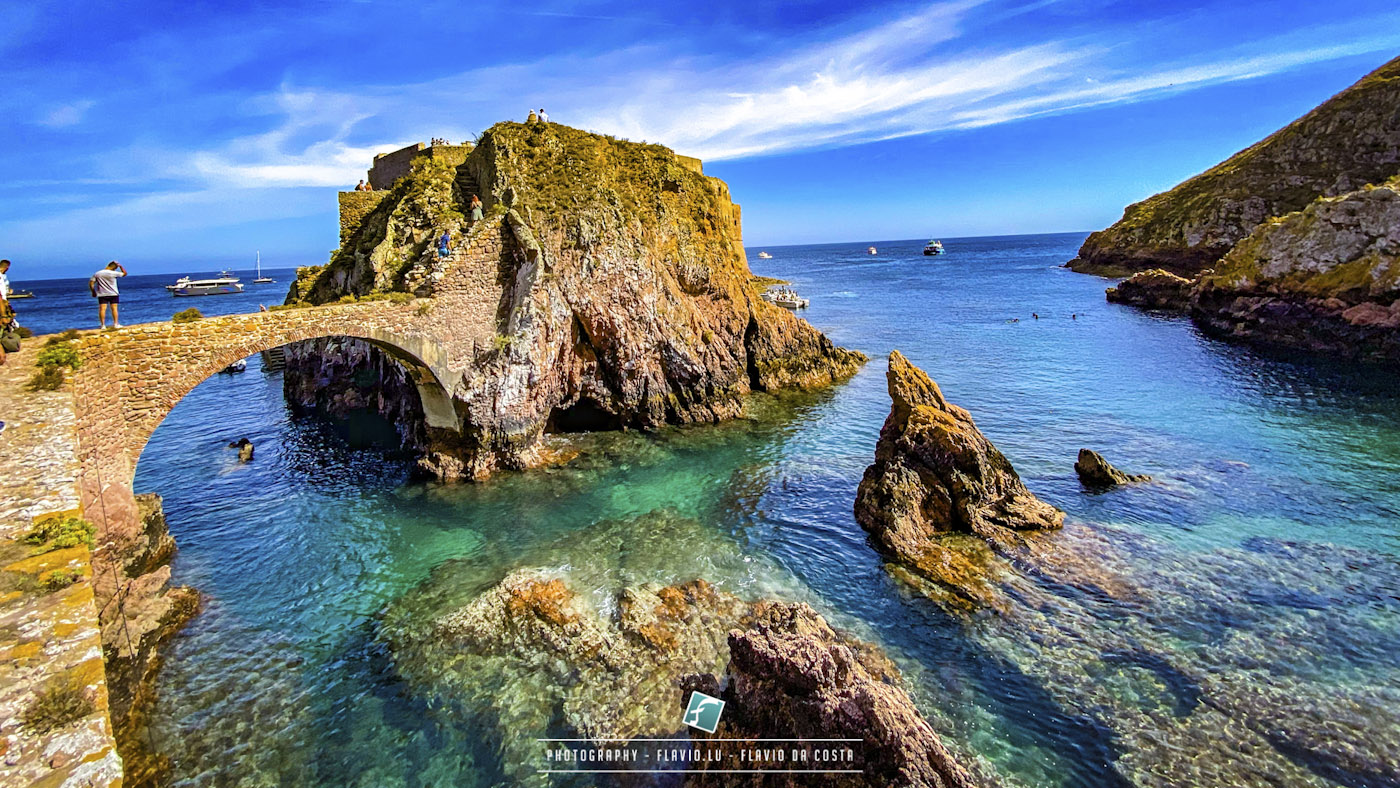 The island will offer you unique, authentic landscapes where time seems to have stood still. I highly recommend, even if the boat trip is an ordeal to overcome.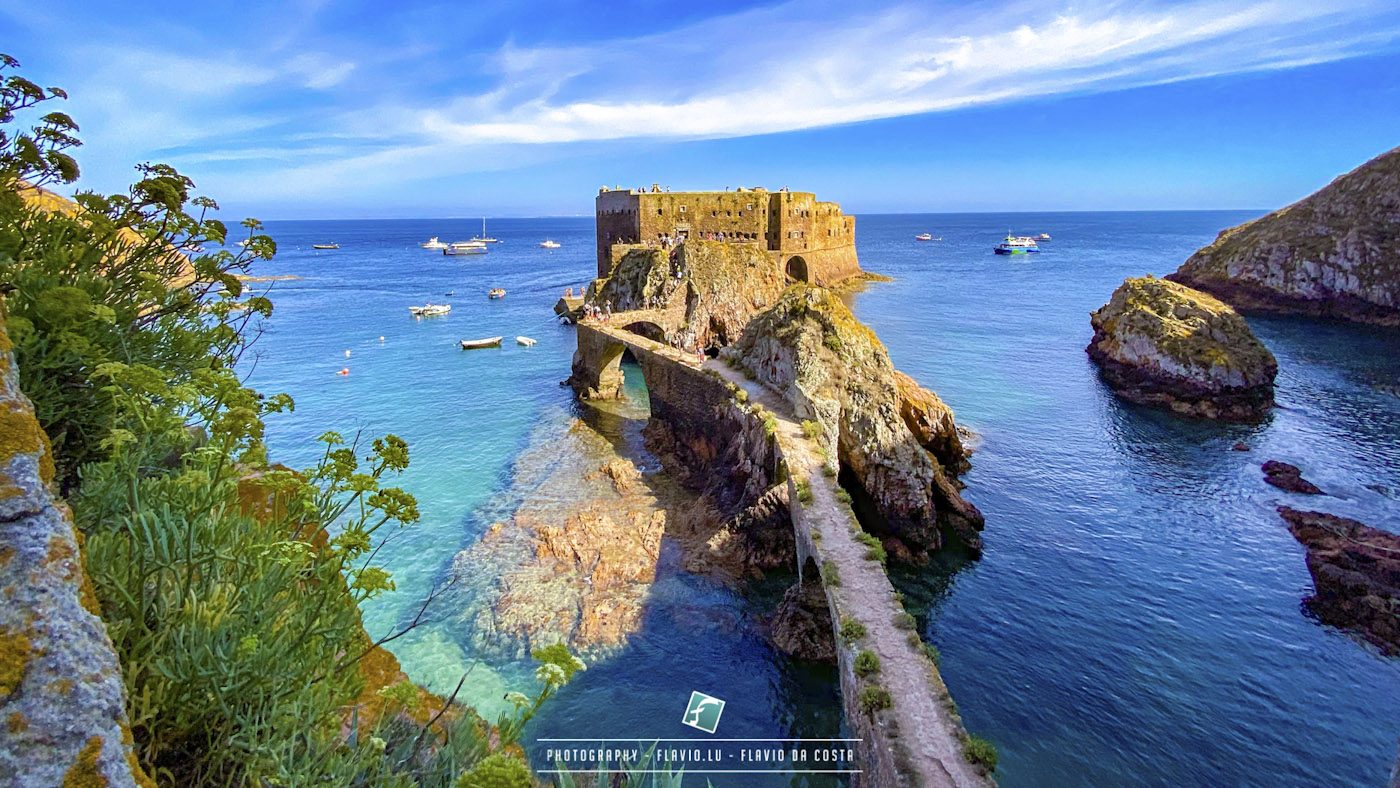 Practical Info
• The islands are located 16 kilometres off Peniche.
• Get there with one of the boat companies that operates to the islets, it takes between 30 to 40 minutes to reach them.
• The prices vary between 20 to 40 EUR depending on the operator and the pack tour they offer, which can include a tour around the different islets.
• Because the Berlengas are part of the World Network of Biosphere Reserves, protected by the UNESCO, there's a limited number of persons allowed on the island per day, so it is better to book a ticket beforehand.