Below are some ideas and what we think could make excellent travel destinations in 2015. Check them out!
1. Portugal

In the last two years, Portugal has collected more prizes for its tourism than any other country in the world, be it as a top beach destination, top golf destination, best destination for getaways, best port and cruise destination, most romantic resort, best design hotel or best island for vacation (Madeira). Add to these distinctions the important amount of awards that Portuguese wines and gastronomy have accumulated over the years and Portugal seems to be on top of the situation as far as tourism is concerned. It is definitely the time to go there for those who haven't visited it yet and it is a good moment to return for those who already have… 
2. Argentina

We could tell you about its glaciers, but Perito Moreno requires no introduction. We could tell you about its mountains, but Fitz Roy already is a known reference amongst mountaineers. We could tell you about Tango but Carlos Gardel is worldwide famous. We could tell you about the mythic Land of Fire, The End of the World and the Antarctic, but we prefer to let you discover this and much more in issue #2 of diariesof coming out in Spring 2015. 
3. Morocco

Morocco cast a spell on us! It is guaranteed that you will find something for your taste, whatever that may be. Passionate surfers will find plenty of waves on its quiet beaches, keen skiers will discover a ski resort with adequate infrastructures (and snow) for some serious ski, enthusiastic mountain trekkers will notice plenty of possibilities to trek – be it in the Atlas, Anti Atlas or Rif Mountains – and photographers will be delighted with the numerous valleys and canyons and desert dunes. As if all this wasn't enough, very decent accommodation and tasty food are available at very affordable prices. 
4. Iceland

Iceland is one of the most beautiful countries we have ever been to! Why it remains one of the least visited in Europe transcends our understanding. Why its waterfalls are not world famous, we can't explain. That its blue hot lagoons are not packed with tourists is still a blessing. None of our words could prize enough the landscapes of this country.
5. Kyrgyzstan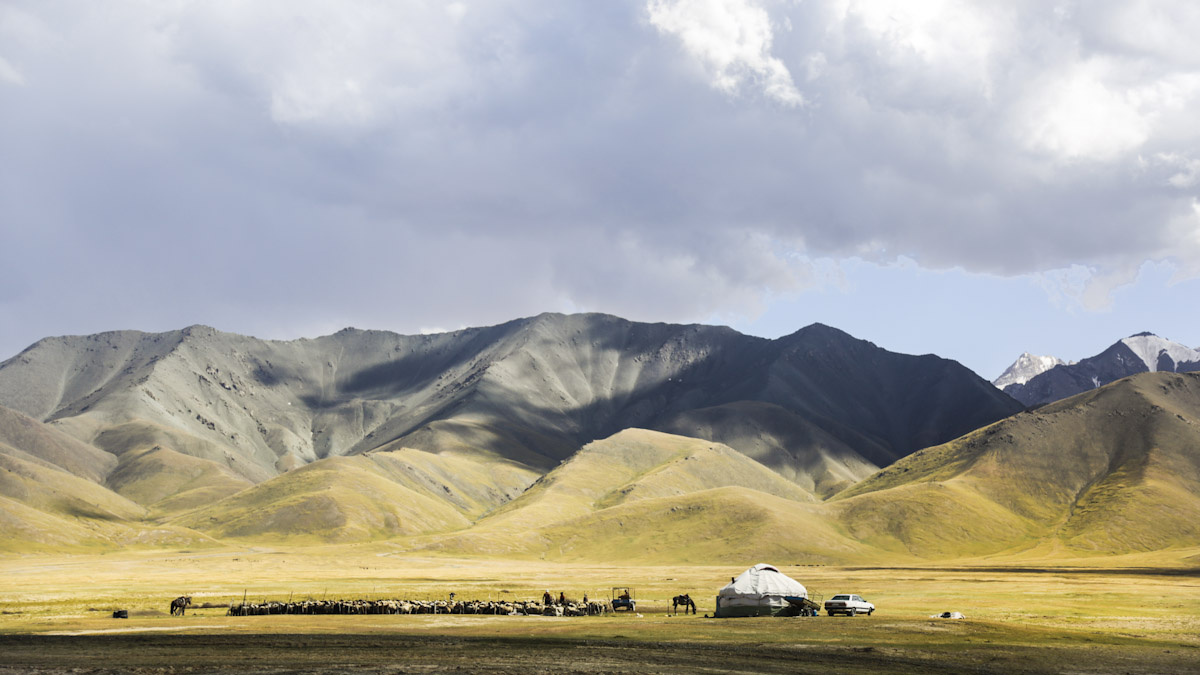 Kyrgyzstan has been for too long on our travel wish list. We are attracted by both its mountains – it has got 158 mountain ranges, including the mystical celestial mountains – and the Kyrgyz nomads who still live in a very traditional way with a deep connection with nature. We should start getting some serious ideas about it. If you have been there, we are glad to get any tips or stories about this country.