Estimated reading time: 2 minutes, 9 seconds
My parents own a house in the south of Crete, and it's been our ultimate hideaway & creativity hub since.
David and I really like to go there when we feel the need to recharge our batteries and experiment creatively. It's not entirely a holiday, as it consists of taking our work with us to relocate temporarily. But there's something about this place that feels very meditative and ignites the most amazing sparks of inspiration.
The family house and hideout is located in a tiny, untouched village remotely located in the mountains, yet a quick drive away to the beach. It's surrounded with wilderness and mediterranean vegetation, hinting smells of thyme, rosemary, and local mountain herbs. The villagers there live a simple life which they sustain with homegrown food and good company. Our garden is abundant with lavender, wild artichoke, and the neighbour's has a beautiful pomegranate tree which is in season in autumn when we last visited the village.
This year, I liked to observe the plants surrounding us. A couple of new fruit trees were planted in our garden, such as fig & avocado, and it's interesting to study their leaves and their growth shape. It inspired me so much that I had to get out and start sketching. Which led me to discover that I really, really enjoyed drawing plant life.
I took time to learn about the benefits of certain plants, and to write an article about the benefits of rosemary on our blog, Orla Collective.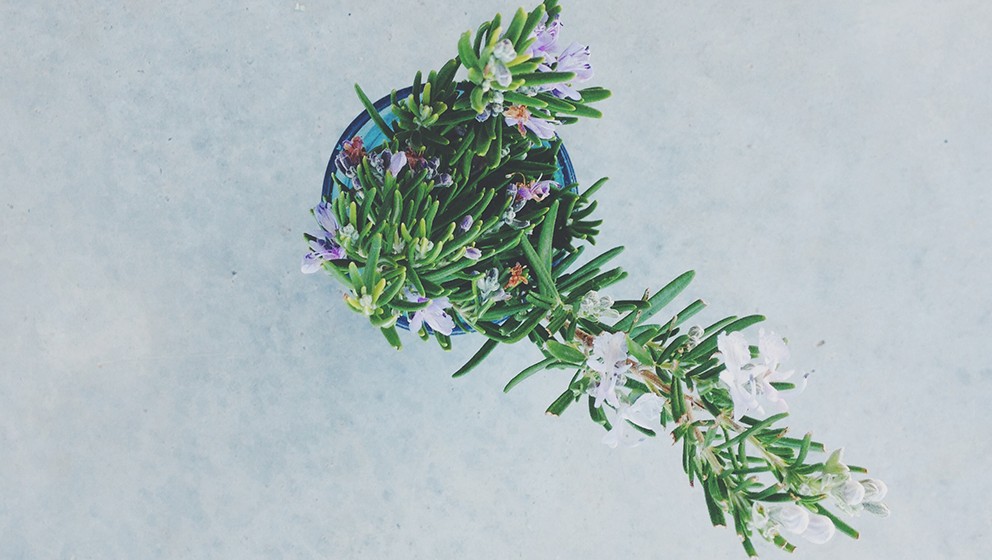 The seasonal produce, mediterranean flavours, rustic textures and handcrafted pottery also made me want to find ways to capture food in an a creative way.
One day, something very beautiful happened, as a massive cloud spread itself on top of the village. Suddenly all the colors faded out and everything was so mystically blurry. The tones in this color palette are my absolute favourite.
The bottom line is that you should never be afraid to be inspired. Inspiration can start anywhere, but maybe you have a place which is the best for it. Maybe a plane ticket is needed to get there. Well, there's no shame in that. I believe we're not made to stick to one place, and that we were made to move around and explore. And when you're a creative, that doesn't necessarily mean you will go there to get inactive. You can take your work there with you, and see how it will affect your flow & ideas. I don't tend to suffer from lack of inspiration, but the cretan landscape always does wonders for me. It's where my soul feels at home.