A chat with friends recently reminded us of the struggles every single traveller has faced, at least once in their lives, with respect to food, when abroad. How many of us have cried over an overly-hot curry in Asia; how many have been suspicious about awkward ingredients floating on a soup in China, or have felt queasy with the stink of an overly ripe cheese in France?
I am happy to say that Luxembourgish food will not expose you to any of these challenges — although Jorge would certainly disagree on the 'smelly' part of the Kachkéis, the typical runny cheese made of melted Metton, that I just adore. Food-related challenges in the Grand Duchy are of a different nature. They are mainly related to language. Try to order the unpronounceable Gromperekichelcher mat appel kompott! This is Luxembourg's dearest specialty, much associated with celebrations. Sold in markets, festivals and fairs, it's a much-loved winter snack. Once you arrive at a fair, follow your nose to the whiff of frying, which can be smelt from a good distance away! The Gromperekichelcher are deep-fried cakes, made with grated potato, onion, eggs and parsley. The greasy texture is usually cut with apple compote, made with local apples, obviously. Surely you have noticed the number of apple trees in the fields, by now?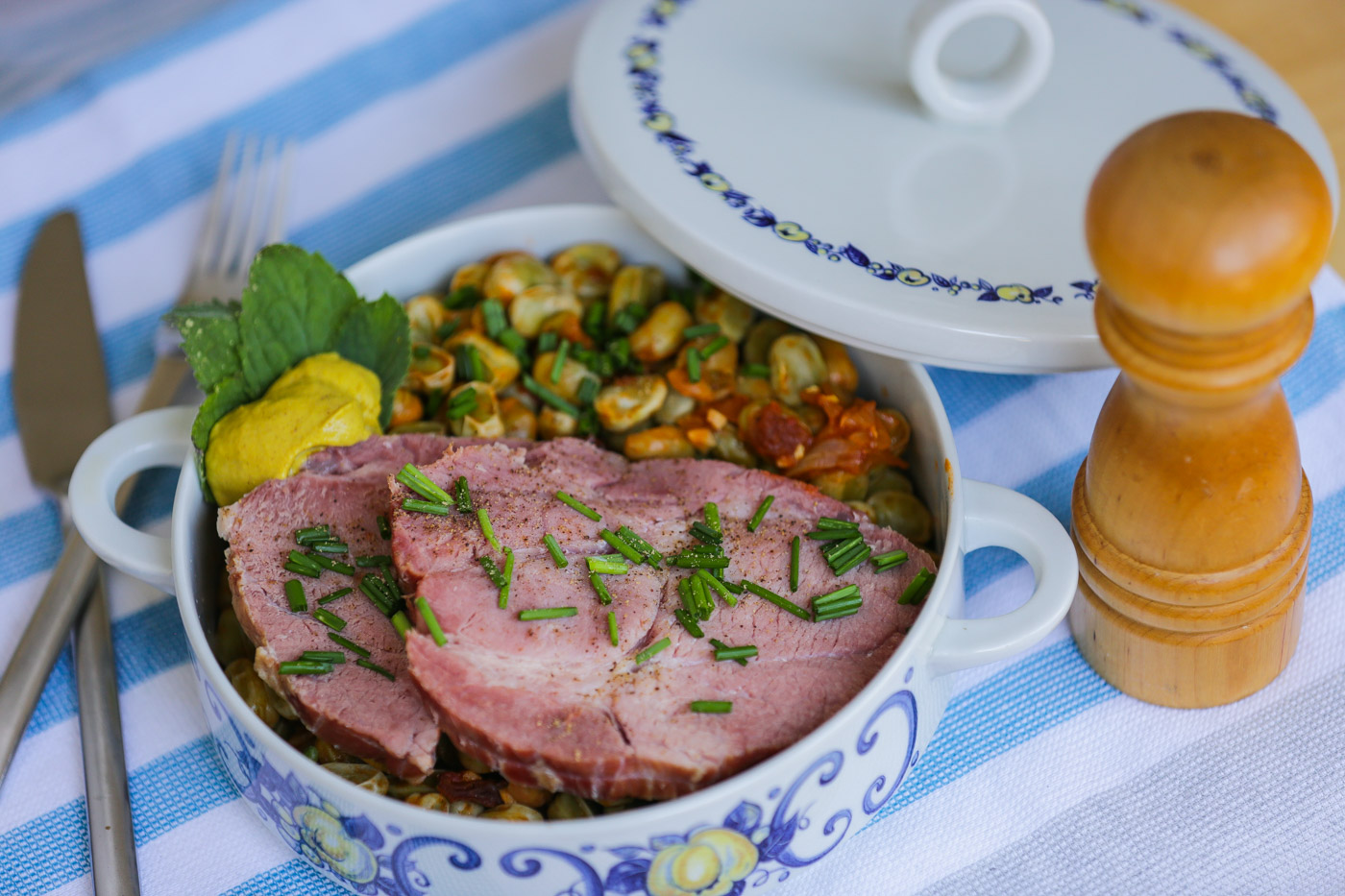 In a cold country, whose economy was – in the past – powered by farmers, it is not surprising that potatoes and meat remain Luxembourg's staple food, even today. Therefore, meat will be found in the most traditional dishes, such as Judd mat Gaardebounen (salted pork with broad beans), a dish we dare call the national dish. The salted or smoked pork needs to be soaked overnight and, the following day, it is cooked for several hours with vegetables and a few spices, until the meat becomes tender. Even though you will find that portions in restaurants throughout the country tend to be à la française, you should keep in mind that traditional Luxembourgish dishes are hefty, and whenever meat, potatoes or beans are involved, it is advisable to come with a large appetite!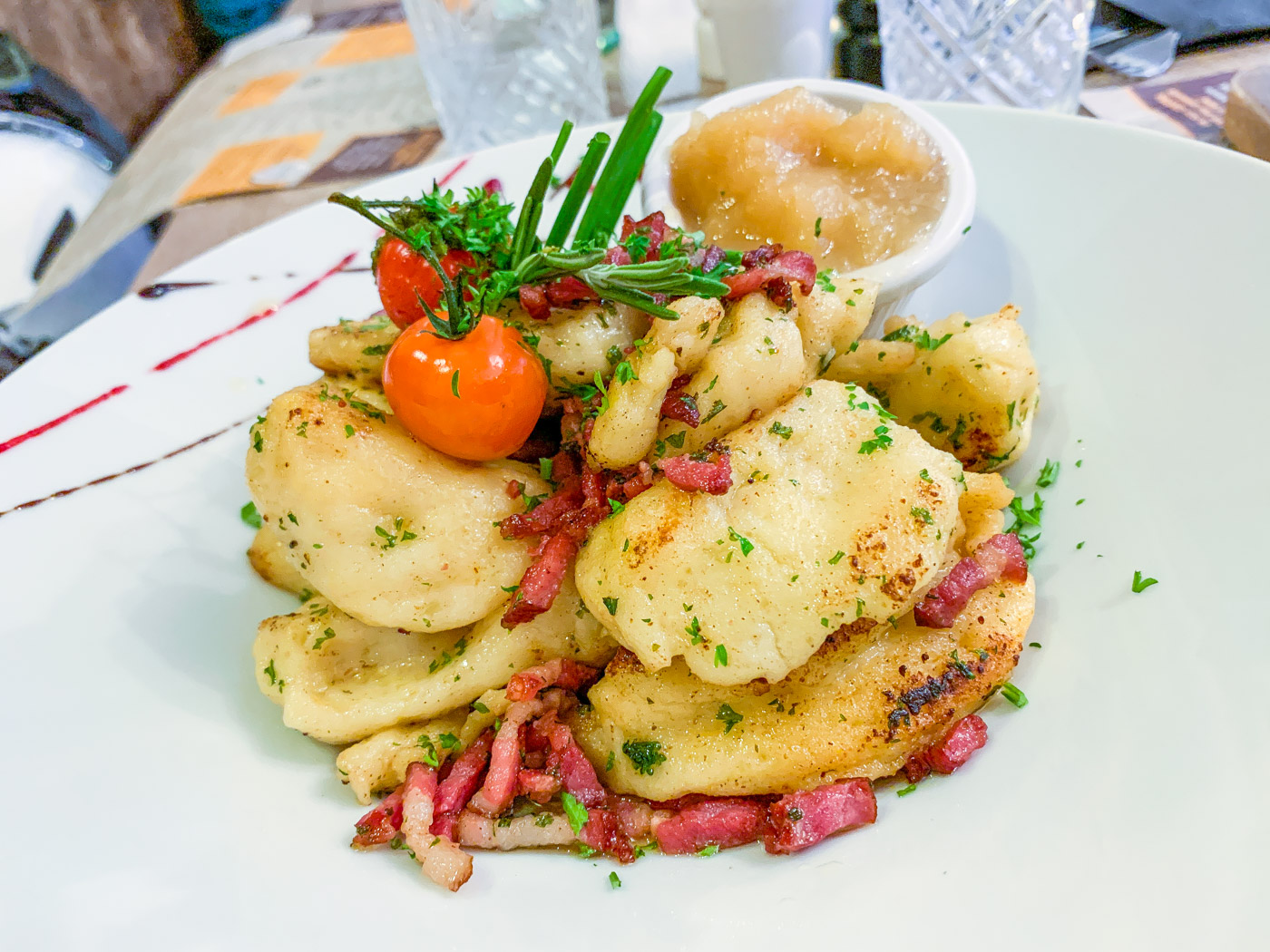 Our favourite dish for years has been kniddelen, which, again, uses very modest ingredients, such as flour and milk, to prepare a kind of dumpling deprived of filling. Traditionally, kniddelen is combined with bacon bits (lardons) fried in the pan together with the previously boiled dumplings. Lately, many vegetarian and healthier varieties of this classic have popped up. A must-have is the kniddelen with wild garlic pesto, which can be foraged in many of the country's forests when spring arrives. Better go with a local expert as wild garlic can easily be mixed up with other poisonous plants.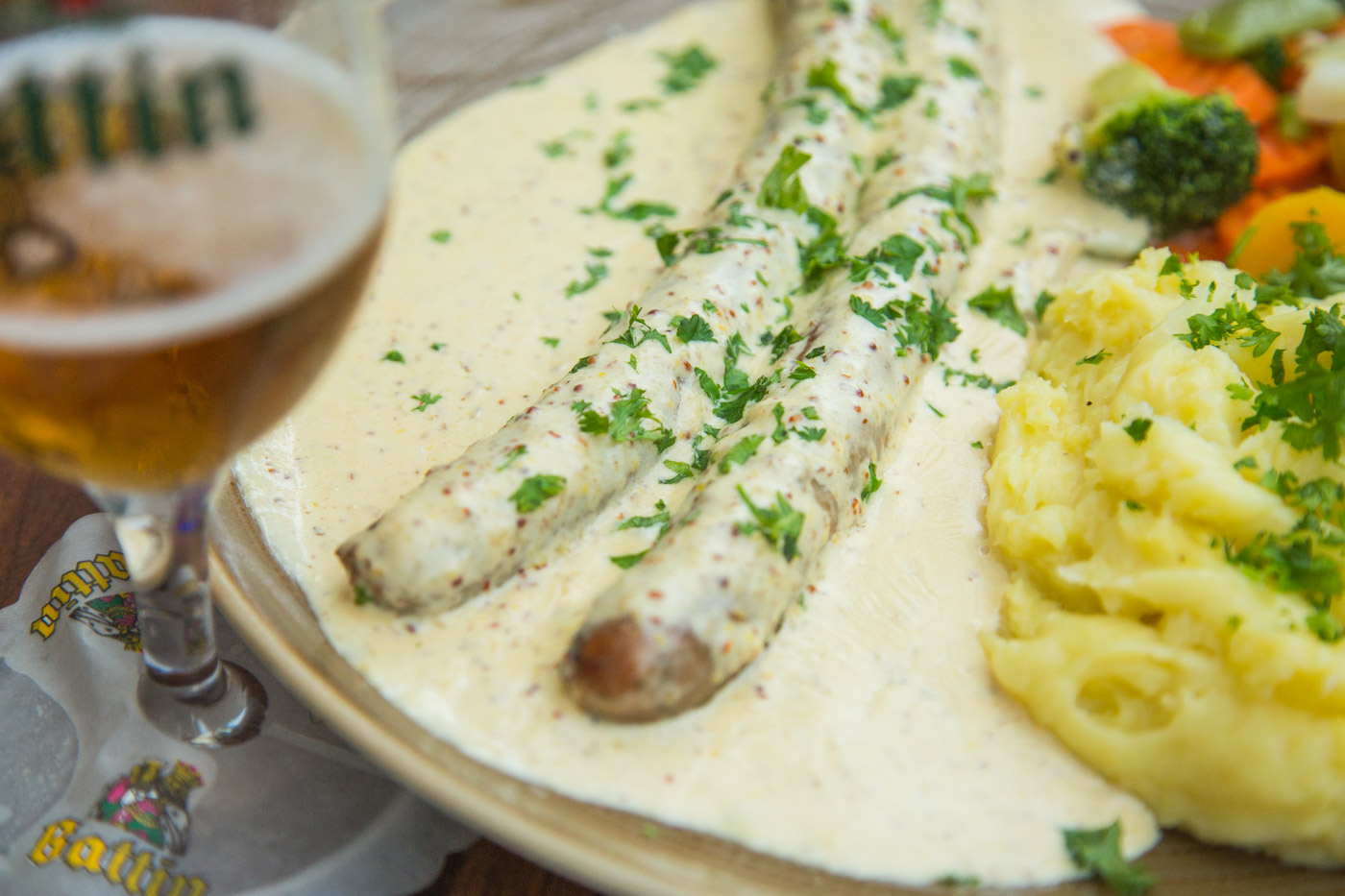 Another true classic in the Grand Duchy is the sausage. Whether you find wäinzossis (wine sausage), träipen (blood sausage), mettwurscht or grillinger (formerly known as a Thüringer) you are up for a treat. Get it grilled, and hope the grill master sprinkles it with his beer and then add some local mustard. Delicious!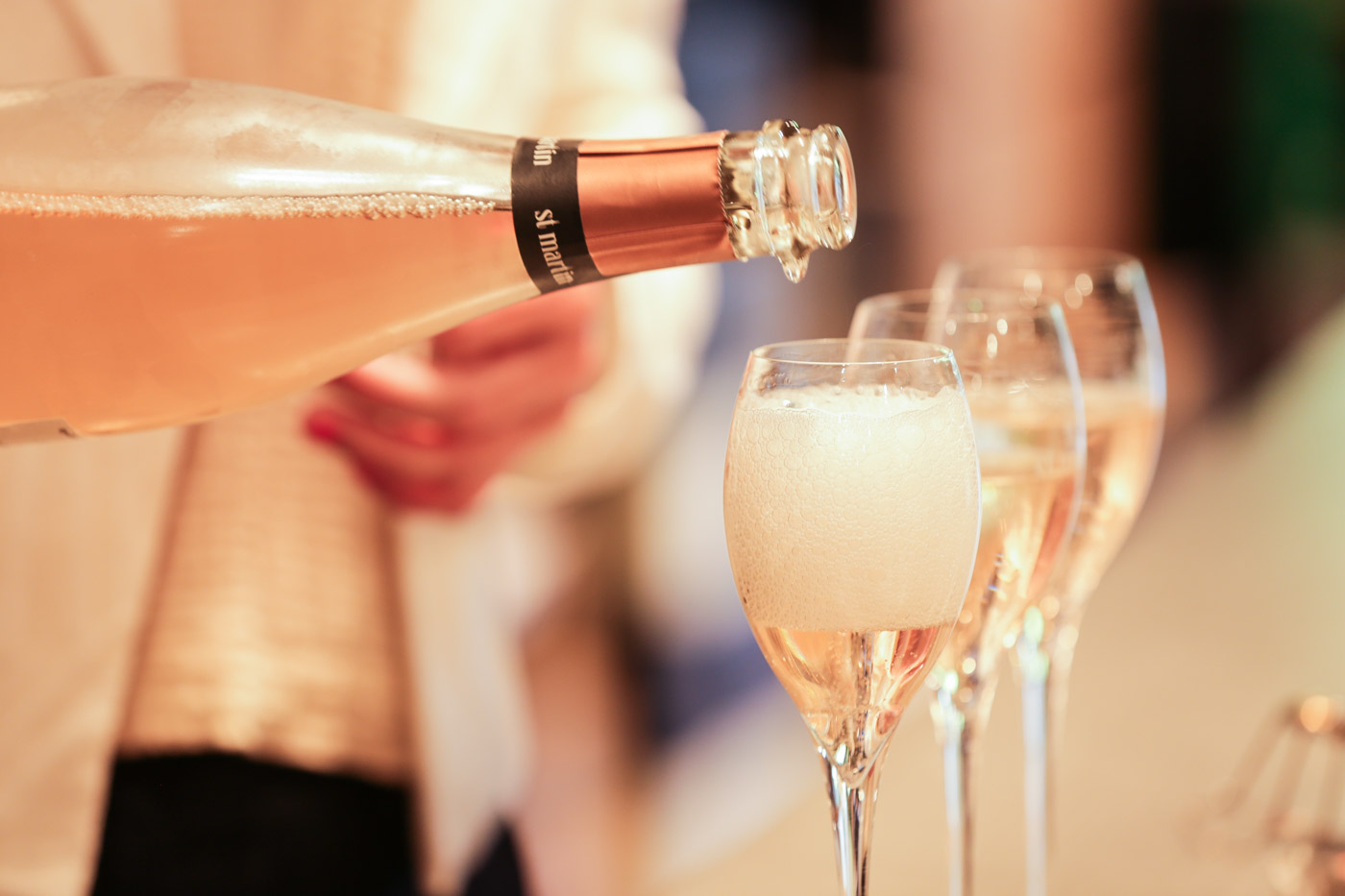 Since we mentioned beer, Luxembourgers love a good beer. And cider. And wine. And crémant. And gin. And whiskey. That is why you will find all of these being produced locally, even if spirits are only produced in tiny quantities. There's a decent selection of lager beer in Luxembourg — not comparable to the neighbour's selection, but, then, who can even think of beating Belgium in beer? Our insider tip is to try the unfiltered varieties, which you can taste directly at the breweries.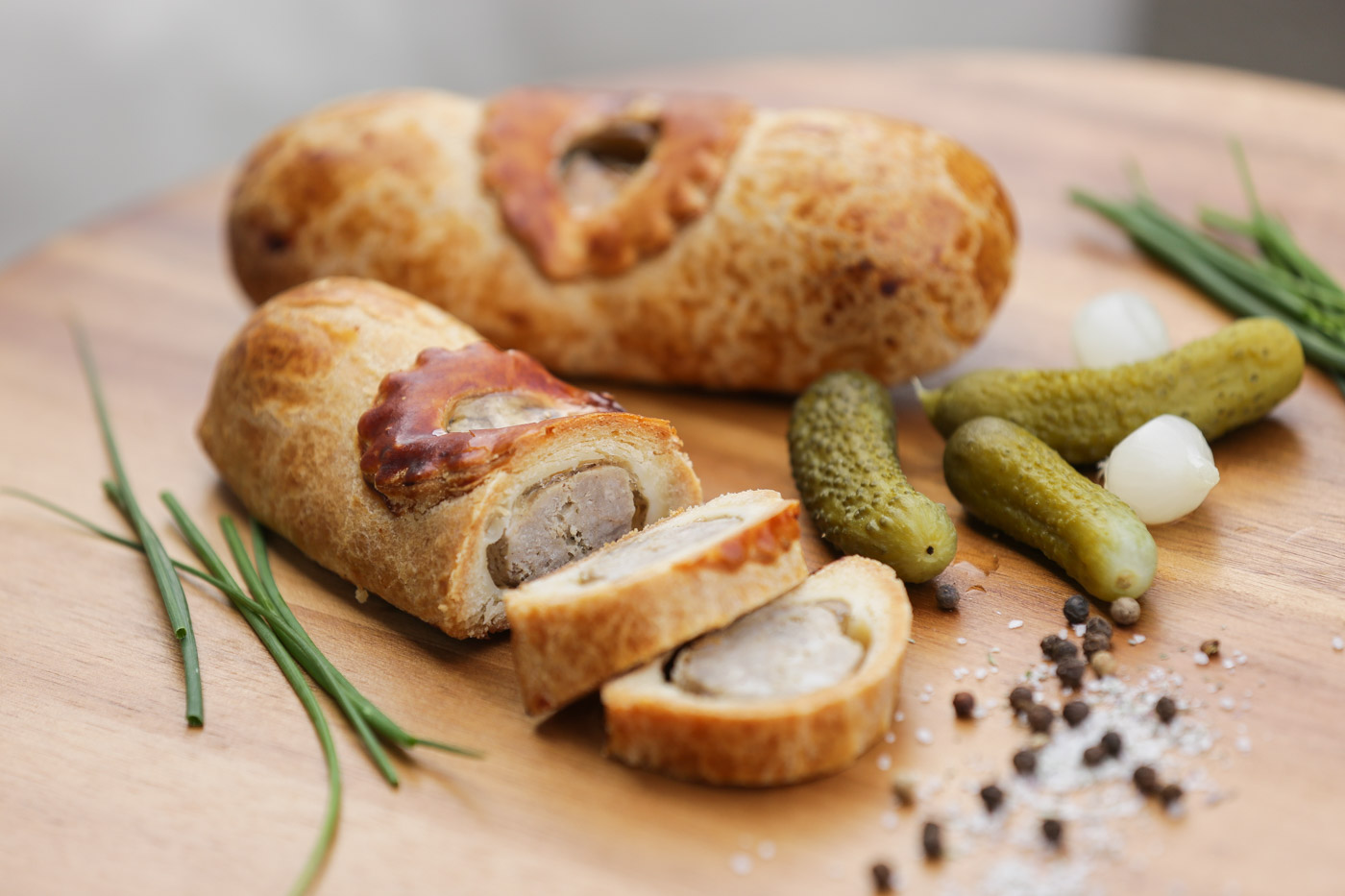 One of the Grand Duchy's favourite snacks is the rieslingspaschteit, a meat pie whose filling consists of a delicious mixture of beef paté and Riesling (the wine) jelly. This centenarian speciality was created by Kaempff-Kohler, a renowned bakery in the heart of the city of Luxembourg, after their regulars asked Pierre and Marguerite Kaempff-Kohler to bake something special to pair with the after-work glass of wine.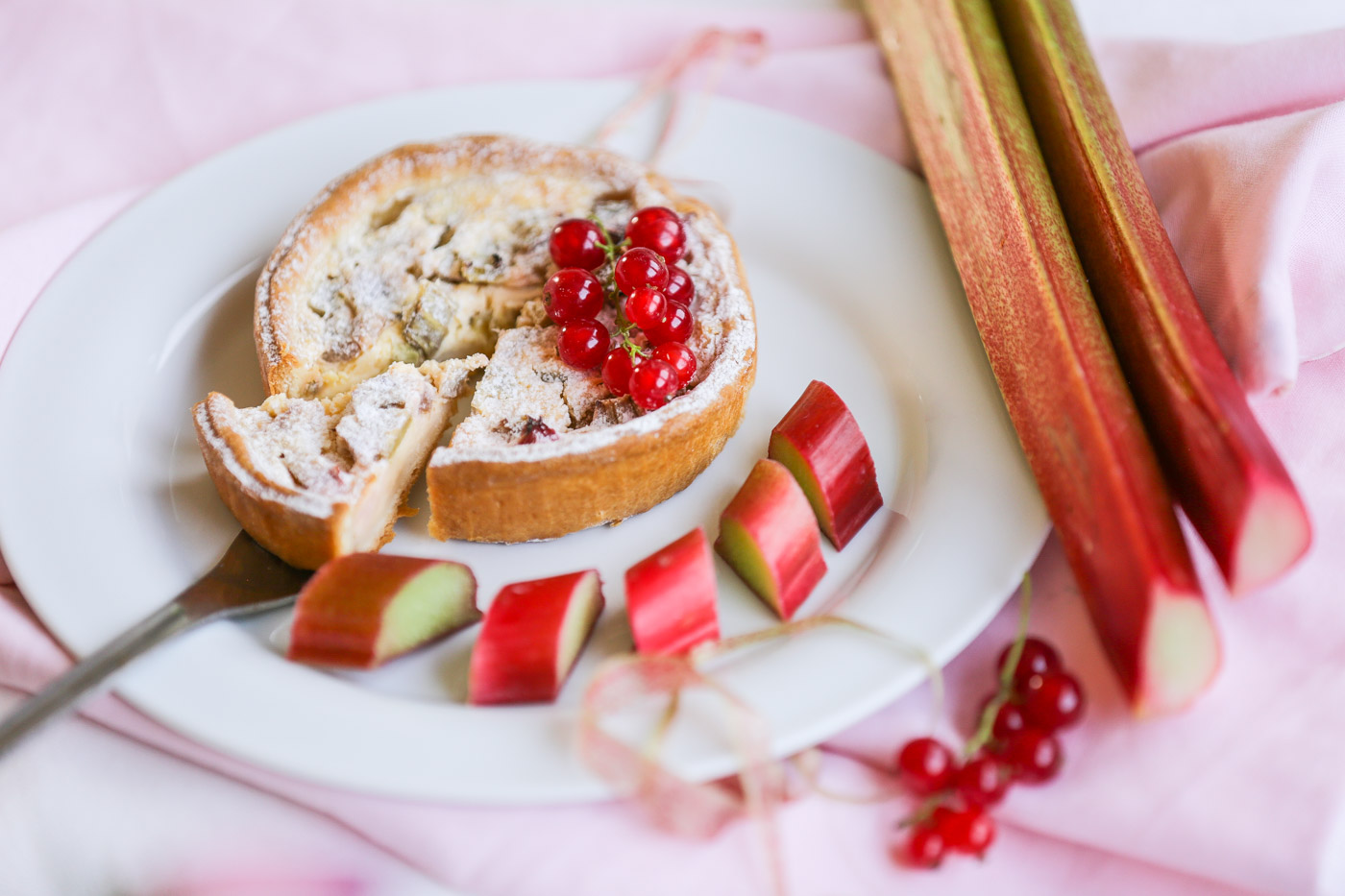 If we haven't whetted your appetite, yet, we shall target your sweet tooth. Luxembourgers love to bake and once autumn arrives you can almost smell their apple, rhubarb and plum tarts, whose odours spread through the streets from half-open kitchen windows. We have seldom tasted such good tarts as the ones prepared here in Luxembourg. It could be because people use local fruit or because they bake with tenderness for their loved ones. If you get the chance to be invited by a local, to try one of their tarts, expect to be treated not only to a yummy pastry but also to the authentic Luxembourgish hospitality: sweet and warm.