When we have friends from abroad visiting us, we take the opportunity to set out on a small tour around Luxembourg. Our friends end up being amazed by the quantity of sights there is to see and how beautiful this small country is. Last week we took our Danish friends to visit some of the most popular sites in Luxembourg and we decided to produce a collection of "miniature" shots of the country. Here are some tilt and shift photos taken around Luxembourg…
1. Clervaux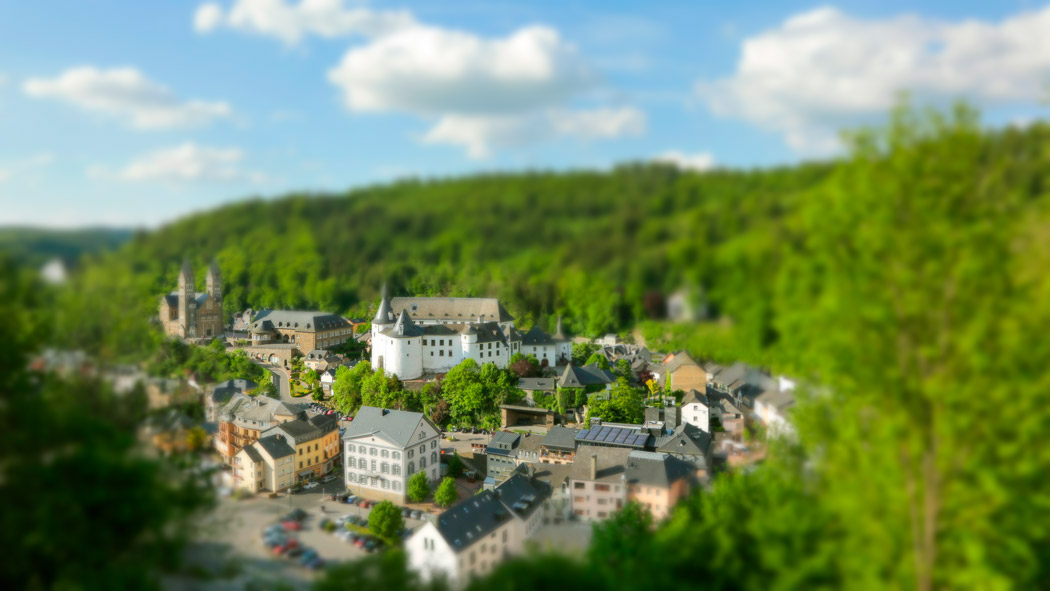 Strategically situated in the narrow Valley of the Clerve River, in the Ardennes, Clervaux offers several trekking possibilities and many terraces to enjoy the quiet surroundings. The castle hosts the worldly known photographic exhibition "The Family of Man" curated in 1955 by Edward Steichen and which depicts different facets of humanity: from birth to death, from love to war, from hunger to abundance, different races, different ages, different traditions.
2. Vianden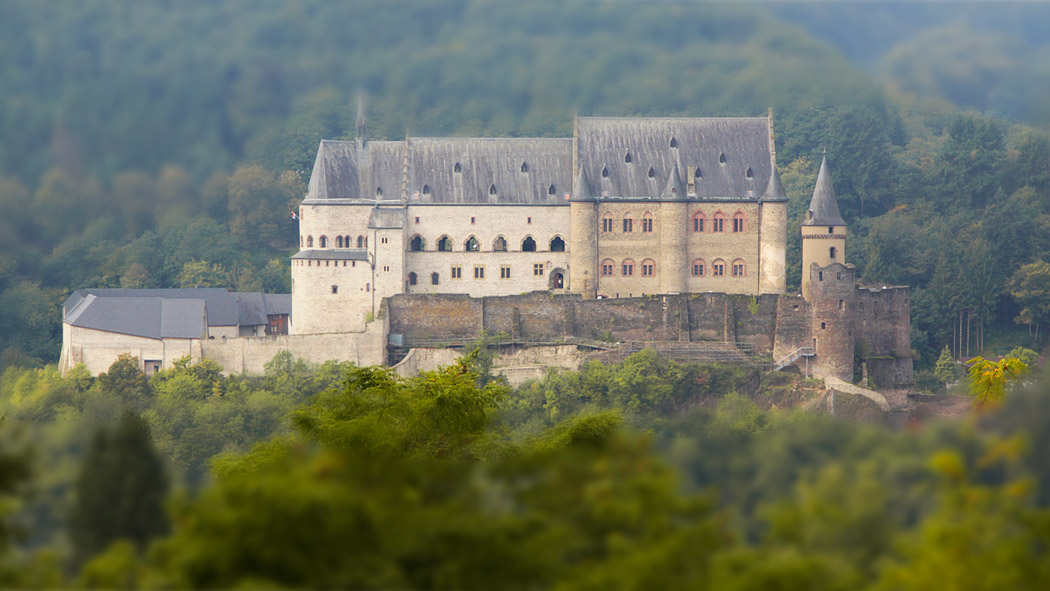 Probably the most visited castle in Luxembourg, it is beautifully situated in the Our valley. Nowadays restored to its former glory, this fairytale castle hosts a popular Medieval Festival in Summer. Victor Hugo stayed in Vianden on several occasions and recorded its beauty in both his poetry and paintings.
3. Bourscheid Castle

No words needed to describe the Bourscheid castle which seems to be playing hide and seek with the alluring vegetation.
4. Luxembourg City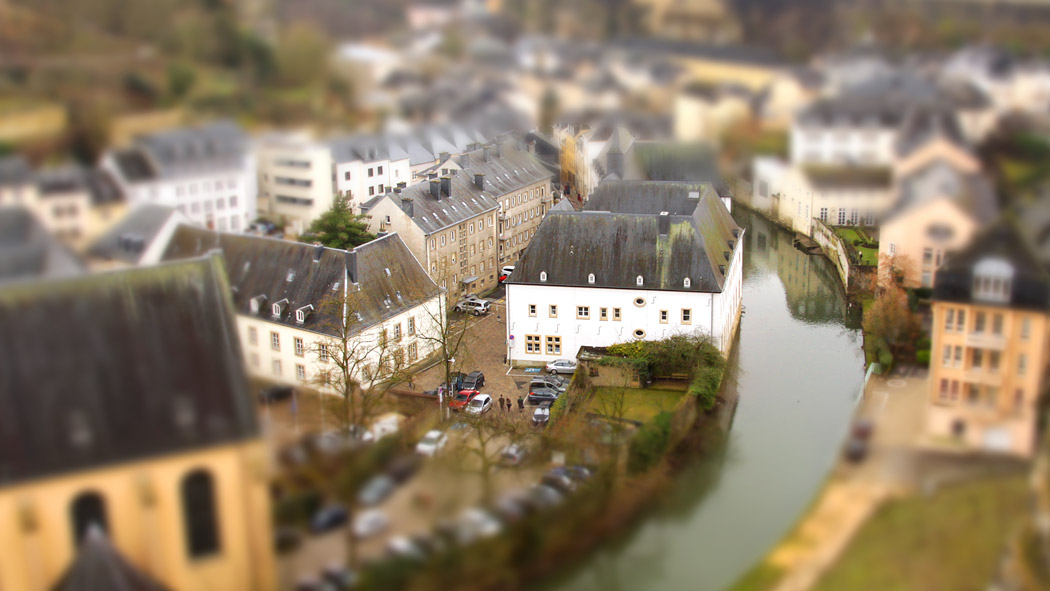 Picturesque Grund, the soul of the city, is a lively quarter at any time of the day, but by night it gets a different animation. In Summer, terraces fill with people of all ages having drinks and in some special festivities the small cobbled streets get congested with the crowds of partyers. Unique!
 5. Luxembourg City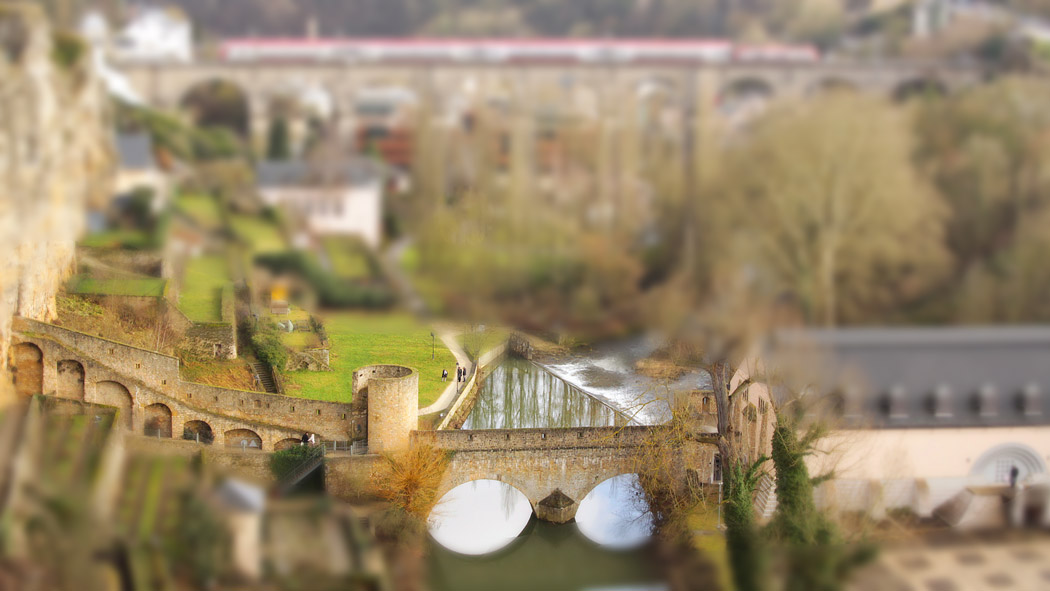 The Neumünster Abbey, nowadays a cultural centre for concerts, theatre and exhibitions, has served as abbey, hospital and prison in the past.
6. Mullerthal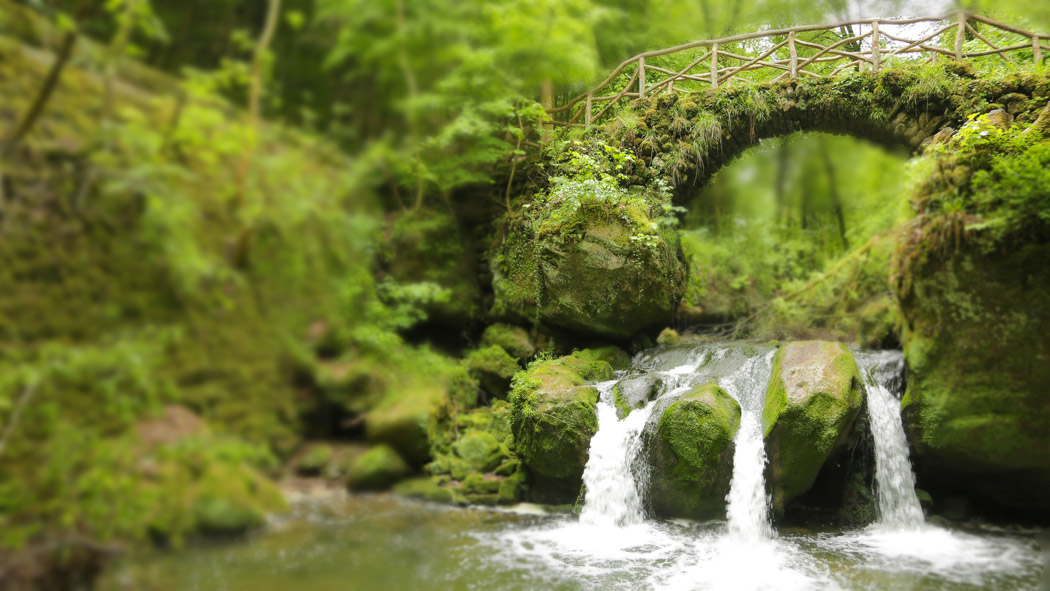 Luxembourguish Little Switzerland has got plenty of hiking opportunities. The bright green colours of the forest, the impressive rock formations and a tiny but charming cascade will overwhelm the visitor who will certainly feel like hike the more than 100 kms of trails that the region offers.
Haven't been to Luxembourg yet? What are you waiting for to discover this small but beautiful country?
You can read this article in French on RTL 5minutes.