I was crossing the "Dom Luis" bridge by Gustave Eiffel, in the beautiful city of Porto, when I saw some kids running just above my head… I stopped to observe and was astonished by these young acrobats moving on the bridge's steel bars with disconcerting ease.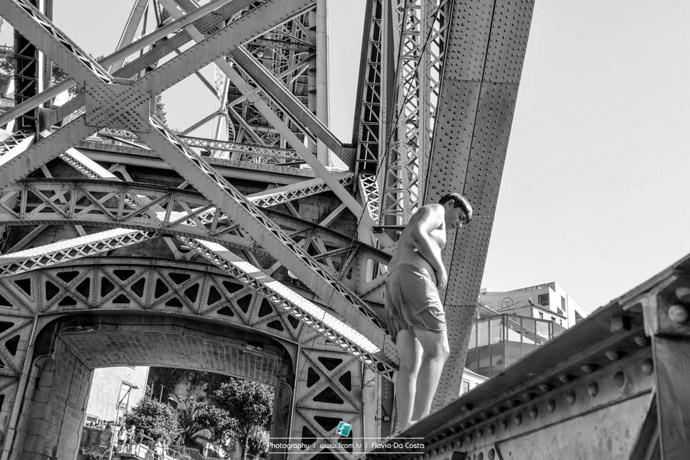 I was still amazed by the view when I was distracted by some far away screams. There was a small crowd looking from far in my direction. It was only when I looked down that I found out what was really happening…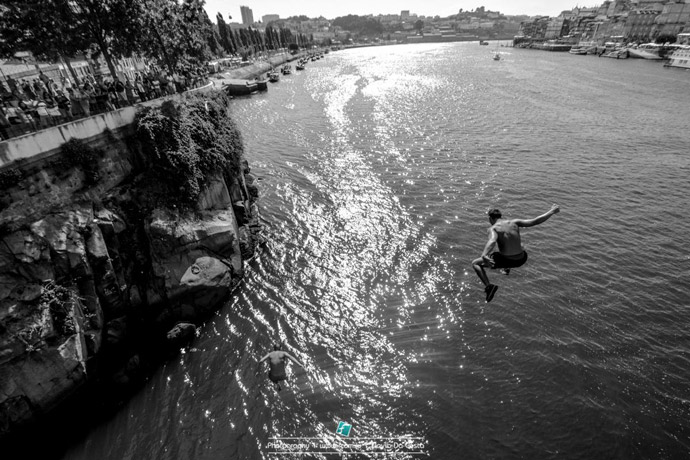 Not expecting that I could be Portuguese, two kids approached me to ask: "One euro, one jump." One of them was wearing a big open smile, living proof that this activity was amusing him. The other kid had a more serious, worried look. His look transmitted the anguish of the situation: leaping off the bridge, into the void. I was overrun by mixed feelings of both admiration and indignation when I saw these children aged 12 to 16 jumping off the bridge for money, some trying to make a living, others making some pocket money, all putting their lives in danger.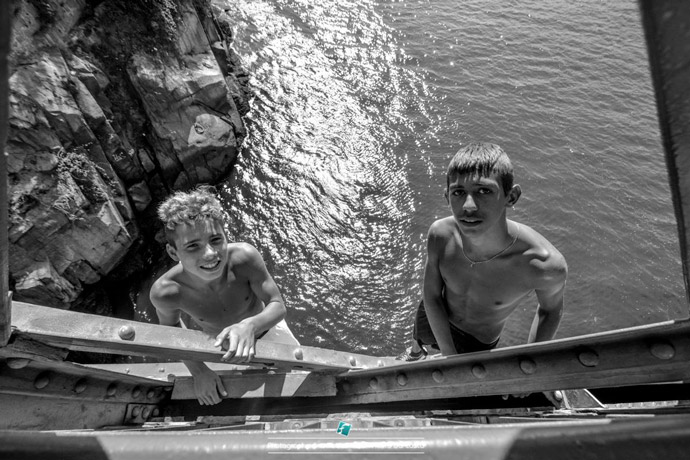 I couldn't help but capture these moments of courage and freedom. Despite the circumstances, these children transmitted a joy of life that many adults have lost due to many economic austerity plans, in Portugal and elsewhere. These children have a future ahead of them and, here on this bridge, they reveal that, despite all the difficulties, they are not scared to dive into adulthood…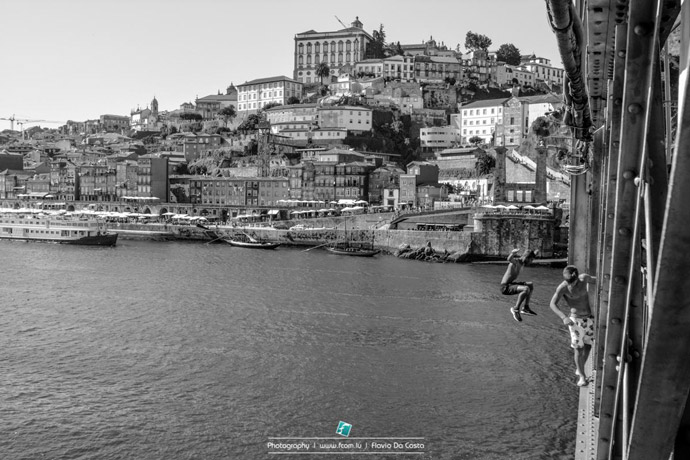 Photos: @ Flavio da Costa
Curious about Portugal now? Get inspired by this beautiful country and the Portuguese people and order diariesof Portugal now and have it delivered home with free shipping.