Some places have the capacity to convey reverence. The following are places that touched us deeply when we visited them either by their sad history, desolation or intrinsic hope… 
1. Hill of Crosses, Siauliai (Lithuania)

The hill is 12 km away from Siauliai, so we had to take a bus and explain the driver where we wanted to stop. It was snowing and the bus was advancing slowly. Suddenly the bus stopped and the driver commanded us out. We stepped out not prepared to face the cold and white emptiness. We had to walk another 20 minutes before we saw it! A hill made of more than 100,000 crosses. These crosses do not represent death, instead these crosses are offered by pilgrims from all over the world as a symbol of Love, Resistance and Faith. Walking amongst these crosses made of all kind of materials and of all sizes was a special moment of peace and quiet (well and also of some unnecessary cold to be fair).
2. Concentration Camp, Auschwitz (Poland)

Experiencing Auschwitz is like being hit by a punch, several times. The first blow knocks you as soon as you approach the camp and face the railway whose rails lead to the entrance, where they abruptly end. This is it: the place where humans were brought by train to be exterminated by other humans. The second punch strikes you when you realise the immensity of the site and the never ending number of barracks, or what is left of them. You're still dazed when you enter the museum. And here you get the final blow when you are confronted with the atrocities and the horrors that happened at this place, much too recently.

3. Dead Forest, Carretera Austral (Chile)

The eruption of the Hudson volcano created this desolate riverscape along the Carretera Austral; the dead forest creates a simultaneously barren and charming landscape. Driving on this sterile road that twists along such scenery, gave us an impression of both the power and the fragility of nature. We stopped for photos and were surprised by the reverence that the place laid upon us. We whispered, we moved slowly and with respect. As it happens, we were in an immense natural graveyard.
4. Omaha Beach, Normandy (France)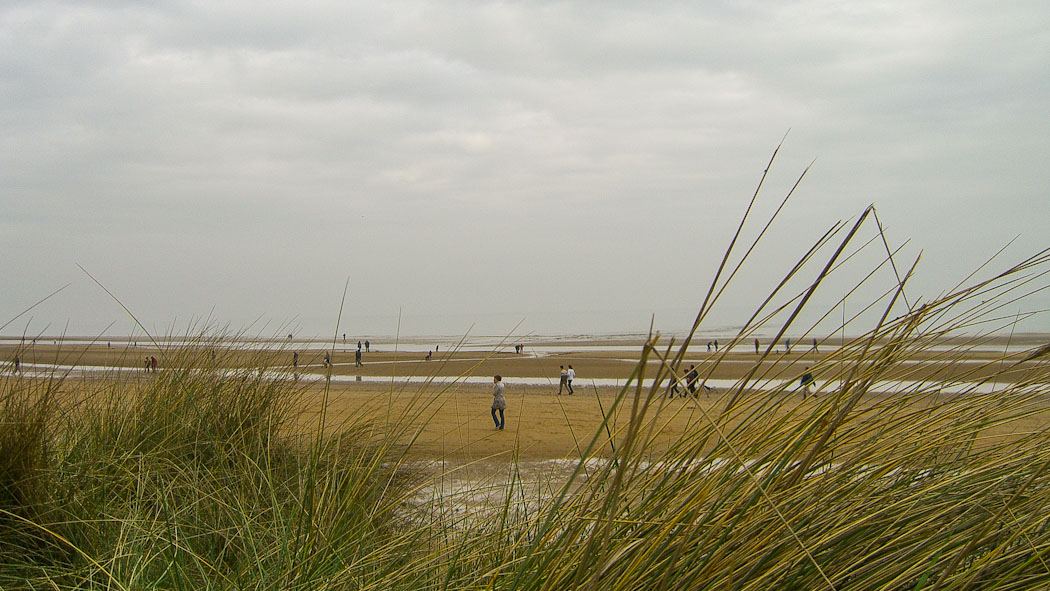 When strolling on this peaceful beach it is hard to imagine the turmoil that occurred here on June 6, 1944. 150,000 troops landed in Normandy on D-Day only. Nowadays many German bunkers still occupy the beaches in northern France. These heavy concrete bunkers are both intimidating and sad and that so many of these ugly fortifications should populate these beaches is debatable. The knowledge of what happened here only just 70 years ago suffices to keep visitors respectful of this place.