All sorts of travel books and sites will tell you about all sorts of things to see in India. They will talk about impressive landscapes, amazing buildings, the best food. But what they might not tell you about is experience. In my belief it's not only the eyes that make your travelling experience something special. You can see all the postcard sites in the world, but if you're not talking, doing and feeling the place it's only about seeing.
Wear a sari for women or a lungi for men, walk a day without shoes, give food to a cow, put flowers in you hair, sleep anywhere (on the side of the street, in a car, in the railway station, on the floor of the bus…) go to a local market and bargain hard, have a chai at every chai stall… just do it like the indians. It might feel weird in the beginning but you probably won't get a chance to do little things anywhere else without getting strange looks.
After having travelled to India 7 times over the 8 last years, here is the top 10 I came up with:
1.Stay in an ashram
For those who have never tried yoga or meditation the word "ashram" might not resonate at all… so let's go for wikipedia's definition first : Ashram comes from the Sanskrit and basically means "making an effort towards liberation". Traditionally, it's a spiritual hermitage or a monastery in Hinduism, including cultural activities such as yoga, music study or spiritual instruction.
The first time I've ever got into an ashram in 2007, I left after 24 hours, thinking all the people inside there were totally crazy; chanting for sunrise and sunset, doing silent walks and holding exhausting yoga poses for over 4 hours a day… But, and here comes the twist, something in me made me go back every year that followed for at least a few weeks. Nothing else ever made me recharge my batteries as living this very, very, very simple ashram life. Once you really get into it, it's the most confusing but yet relaxing and mind-opening experience you could possibly have in India. I'm not gonna go further into details as everyone has to make his own very personal experience, but what I can say is: if you are in India, don't miss out on visiting or staying in an ashram. You might love it, or hate it but either way it will make you grow somehow, that's for sure.
Ashrams I can recommend :
– Sivananda Yoga Vedanta in Neyyar Dam is set in a lush nature scenery in Kerala near the very south coast of India.
– Amma's ashram in Amritapuri is the biggest ashram I've ever experienced with 15 floor buildings and thousands of people following the "hugging Amma".
– Parmath Niketan Ashram in Rishikesh has an annual Yoga Festival where teachers from all over the world gather for one week. The festival in itself has become quite commercial, but it's still a very interesting place to experience throughout the year as they have a daily "Aarti" sunset ceremony on the banks of holy mother ganga.
 

2.

Sit on a Burning Ghat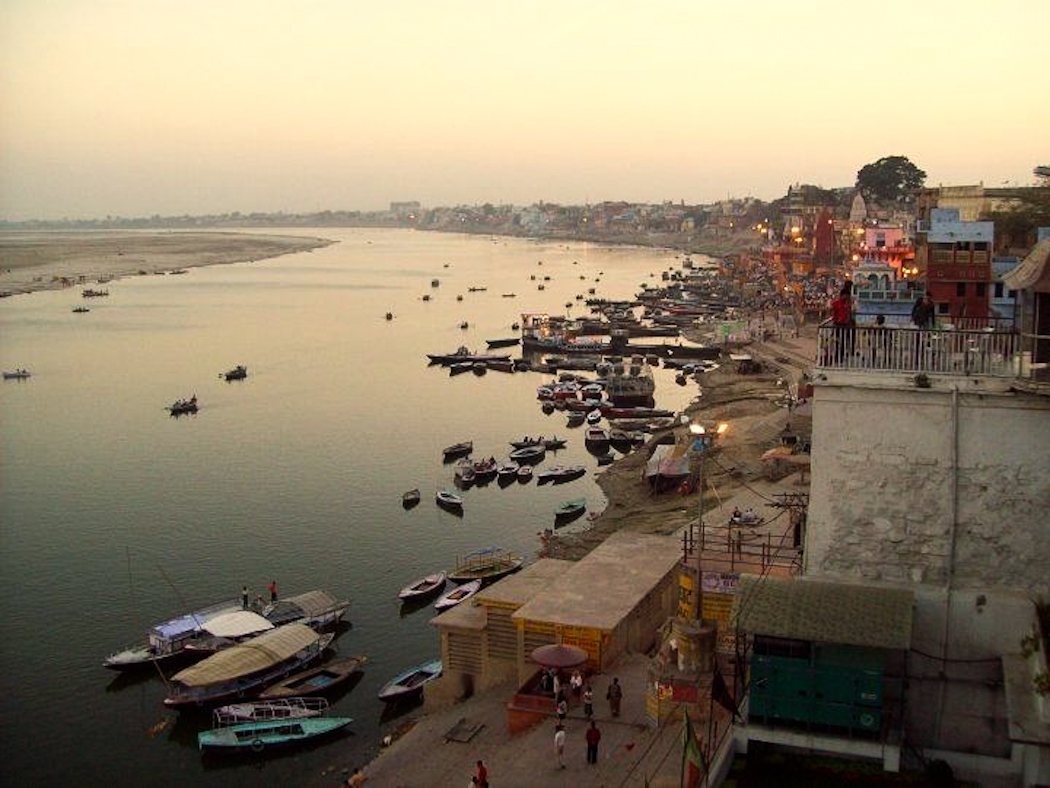 Maybe it seems like a very voyeuristic way to pass time but for me it was almost like a therapy. Sitting on the burning ghats in Varanasi for hours and seeing dead bodies being cremated. As a girl raised in the west, with all the taboos about death coming with it, it was like being on another planet. I just sat there and talked to families while they decorated the bodies of their deceased relatives with flowers and then burned them before putting the remains of the ashes into holy mother ganga. There was sadness, yes, but there was no drama, no darkness, no outbursts of crying. Life and death were as close to each other in a way I've never experienced before. Of course, it all comes with the Hindu belief of reincarnation, but it showed me that perceptions can be so very different and I might even say it opened my mind and made me enjoy life even more.
3. Ride a bike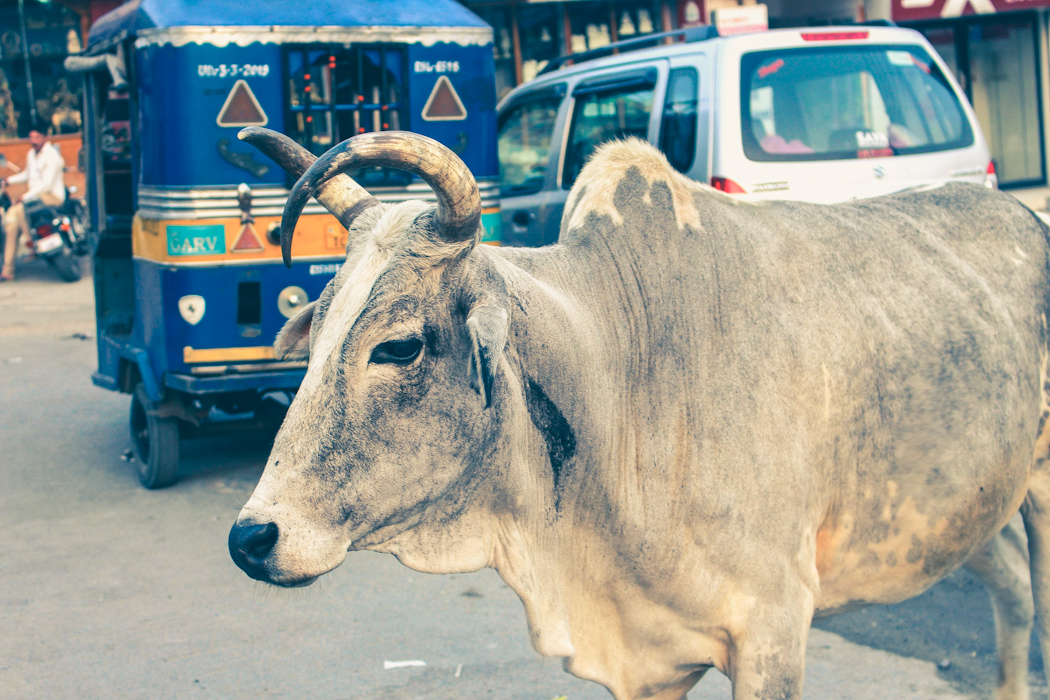 Yes, the traffic in India is crazy and it's probably one of the craziest in the world. But if you look at it closely or even experience it by yourself (as I did on a TVS Bike for 2 months) there are a few rules:
– Never try to brake… everyone just drives… that's how it works. There is always some space right or left for any size of vehicle to pass… It's basically like playing tetris, once you get that, you can go for it, and play.
– The biggest always wins: a motorbike or bicycle is on the lower end of the scale and a truck always wins, which basically means always has the priority. That's just how it is, despite which direction it comes from. The only exception to that rule are cows, they win over everything, even trucks and buses… and that's probably why they became the most laid back cows in the world.
– Honk, for god's sake honk : honking is basically like talking : "Hey I'm a car", "I'm behind you", "I'm left of you" , "I am going to pass you over" , "I am in front of you", "I am behind you"… the honking is such an important part in traffic that I bet Indians could even drive with their eyes closed, literally because sounds are far more important then let's say a mirror or even brakes 🙂
4. Talk to a Baba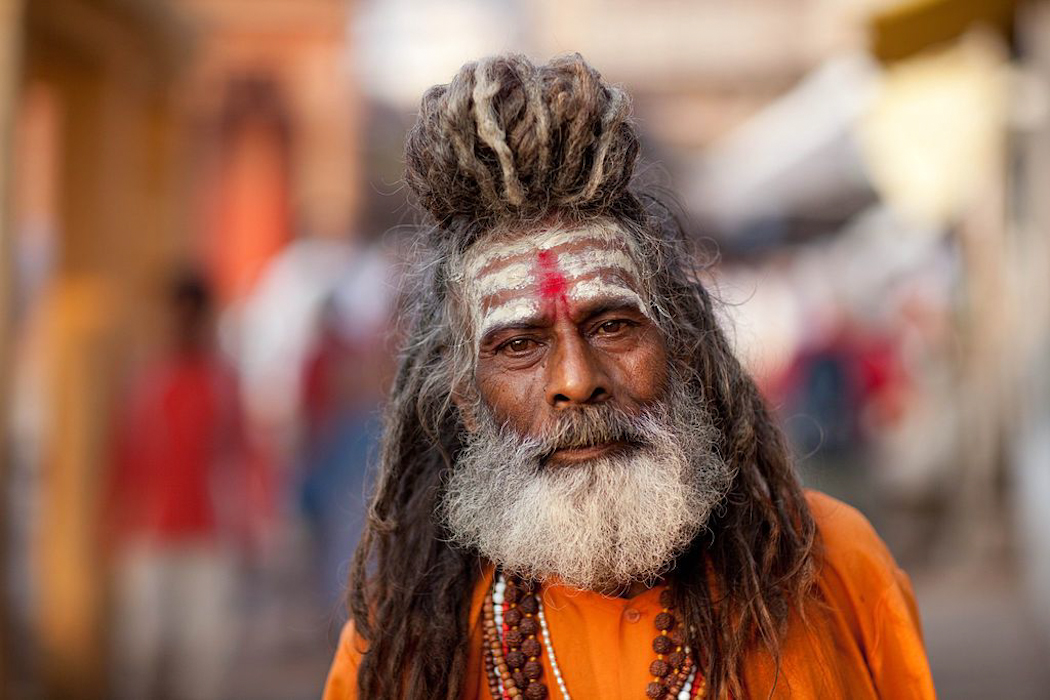 Photo: @ Pierre-Emmanuel Boiton
A long beard, dreadlocks a wooden stick, orange clothing and eventually marijuana smell… then you know it's a baba. (Sadhu in Sanskrit which means holy man or good man) Baba's are renunciates, who have left behind all material attachments and live in caves, forests and temples all over India.
There are 4 to 5 million sadhus in India today and they are widely respected for their holiness, and sometimes feared for their curses. A popular characteristic of Sadhu ritualism is their utilisation of marijuana (known as charas) as a form of sacrament in line with their worship of Shiva who was believed to have an adoration or affinity for the leaves of the plant.
Just sit down with them and talk, or better, listen! Those men have something to say and they for sure won't open their mouth for any kind of irrelevant blabla. They will tell you about life, they will tell you about the ego, about the chakras, about yoga, about meditation, about enlightenment… They will tell you about all there is to know in Indian culture and spirituality and if you stay with them long enough, they might even tell you something about yourself that you really needed to hear. Been there, works out great, try it!
5. Live in a hippie community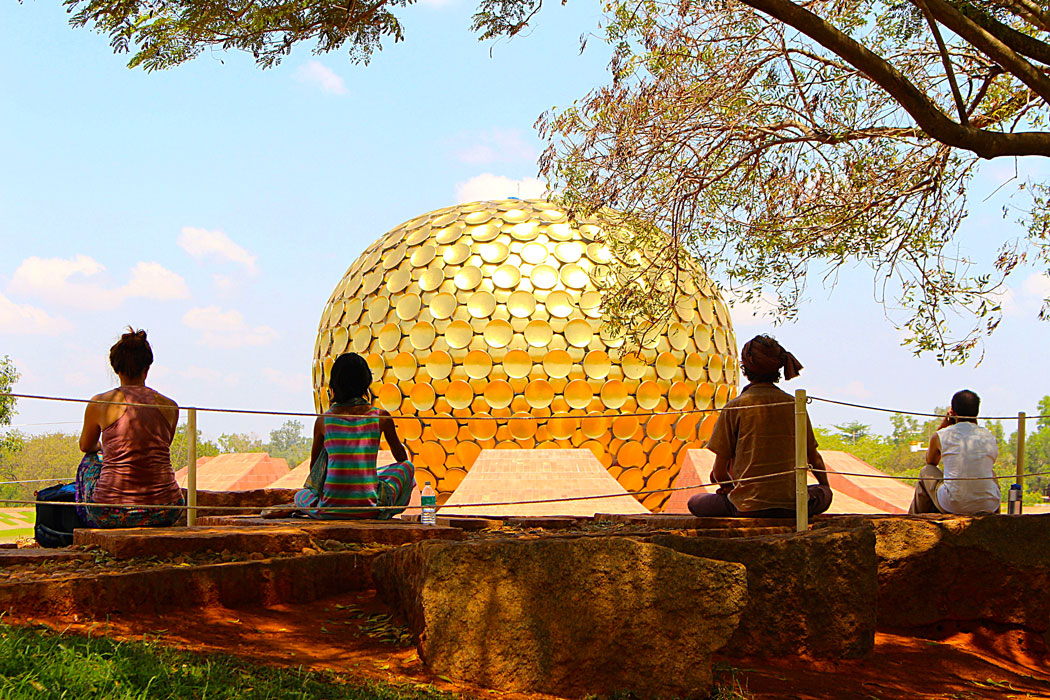 In the 70's India was the place to be for any so-called hippie. They hitchhiked their way from Europe to this unknown spiritual culture and plenty of them stayed until today. You'll find enough specimens in places like Goa or Varkala but there was one place that really struck my mind: Auroville near Pondicherry. I planed to stay there a week and ended up living there for 2 months. This "City of Dawn" , an experimental township, was created after an Idea of "The mother" Mirra Alfassa, who came from France to India in the 70's. Go and meditate in the Matrimandir, the giant golden Ball and you'll feel like you're in a contemporary remake of the Space Odyssey 2001 by Stanley Kubrik. Hang out with youngsters or even 70 year old hippies that talk like age never got to them and experience what it is to live in a real community based on everything but the consumeristic lifestyle we know in the west.
6 . Listen to Tabla in Hampi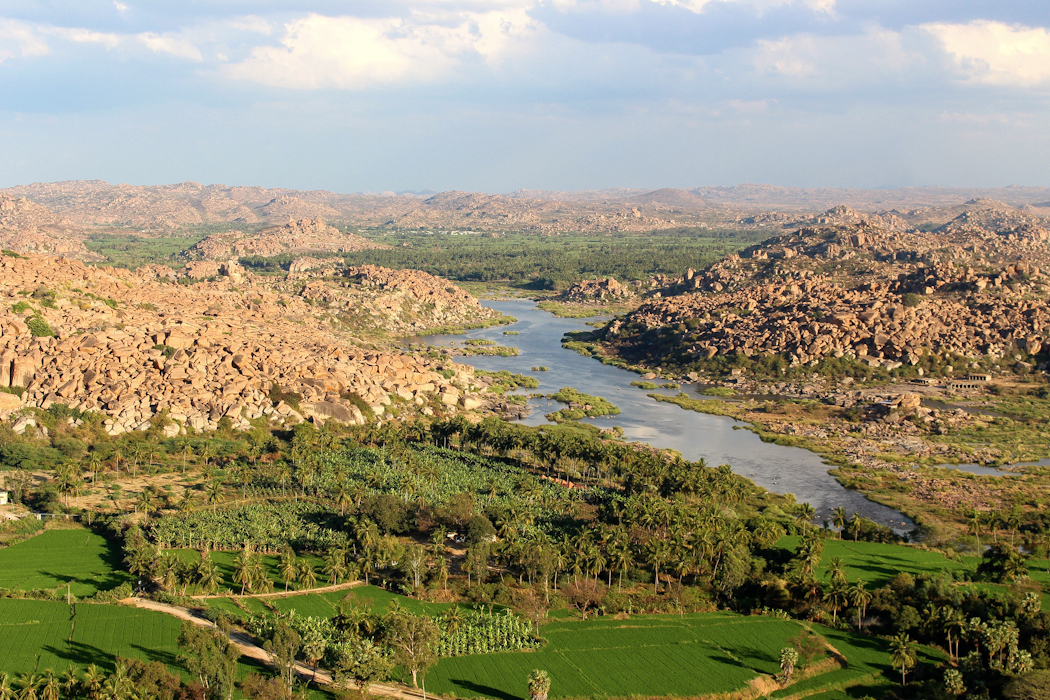 In my opinion, Hampi is to India what the Grand Canyon is to the US. Ok, it's maybe a bit far fetched but I've never seen more amazing sunsets in a unique landscape made out of thousands of round shapes rocks. Walk up to the Hanuman Temple where monkeys will salute you and monks will be chanting. Sit down and listen (or even play) the Tabla, a traditional indian instrument, until the sun has disappeared behind the mountains. You might even close your eyes and meditate to the sound of the drums. Unforgettable, I swear!
 

7. Sleep in Sleeper Class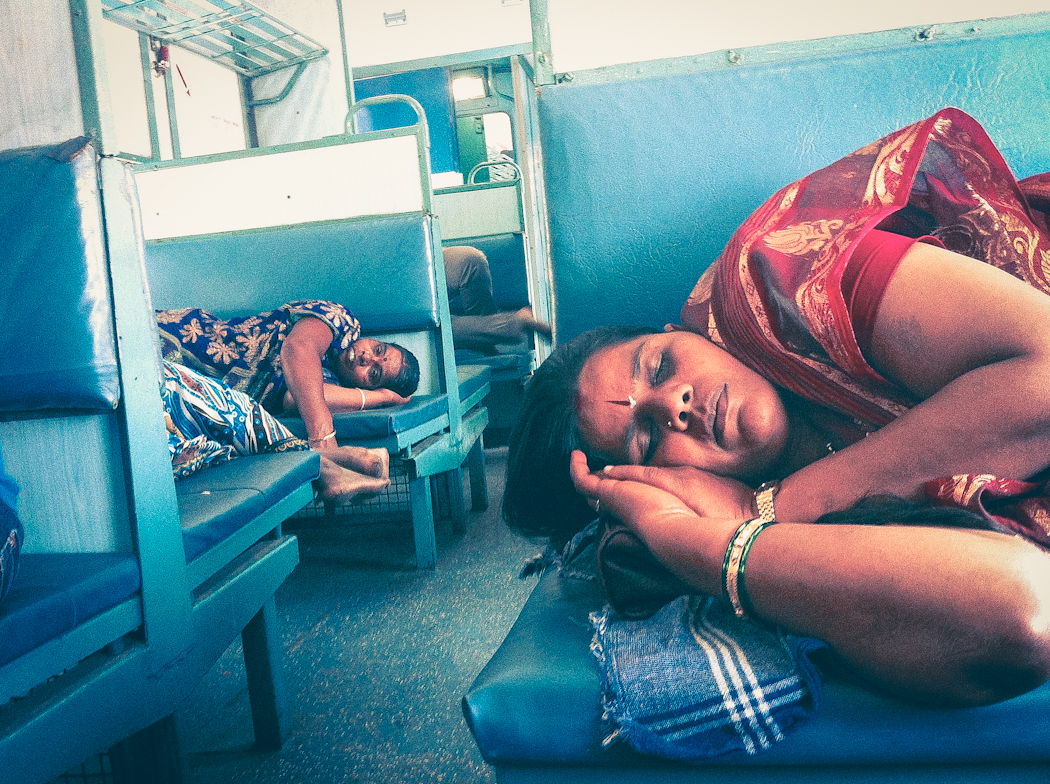 The slowest way to get from A to B is via the Indian railway. BUT it will get you from everywhere to everywhere that's for sure. Just go to the railway station, ask for a ticket to the other end of India and there will be a way. It will probably take 3 days, but you will get there in the cheapest way there is. I tried 2nd and even 1st class but there is nothing like the blue sleeper class to get to know India for real. Families embark on the train for 48h in which they will be happy to know all about you and even share their food with you. One advice : never go for the middle berth, as you might be kicked off it at 5 am because some guys want to play cards and to do so they have to flip your bed over. Except for that, the best way to get to know distances the Indian lifestyle, all at the same time.
8. Get as colourful as you can for Holi Festival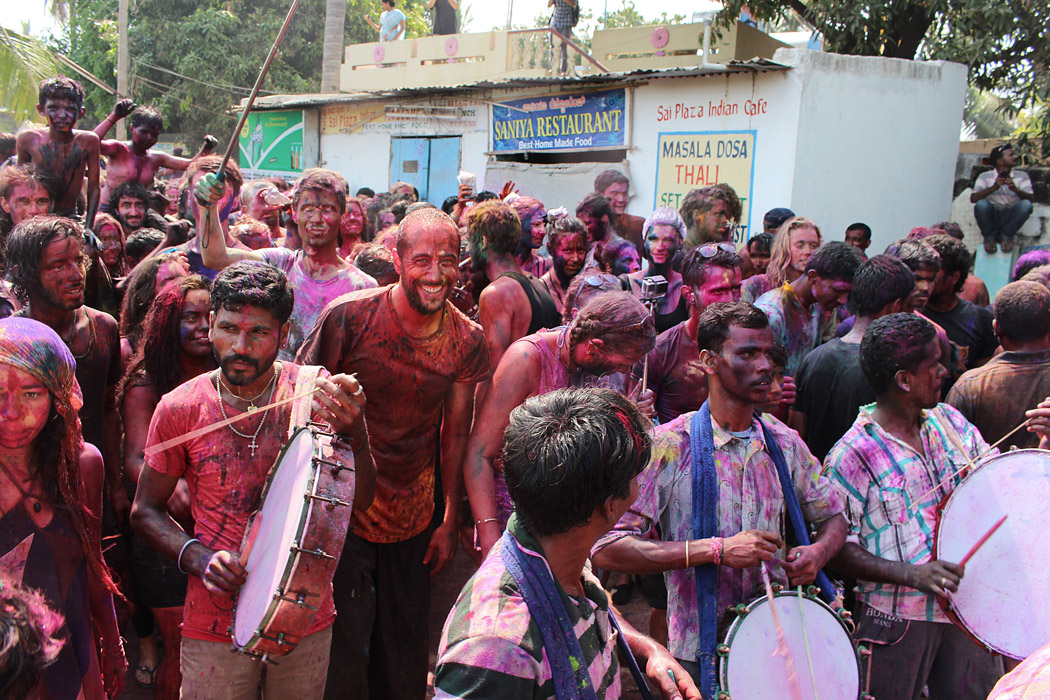 You will remember it that's for sure, because the colour will stay… on your clothes, in your face and in your hair; for some days at least. But on the other hand it's so much fun!
Holi is an ancient Hindu spring festival, also known as the festival of colours or the festival of love.
Holi celebrations start with a Holika bonfire on the night before Holi where people gather, sing and dance. The next morning is a free-for-all carnival of colours, where participants play, chase and colour each other with dry powder and coloured water, with some carrying water guns and coloured water-filled balloons for their water fight. Anyone and everyone is fair game, friend or stranger, rich or poor, man or woman, children and elders. Everything happens in the open streets, open parks, outside temples and buildings. Groups carry drums and musical instruments, go from place to place, sing and dance. One advice for women though, be careful, as indian men tend to go crazy on holy and can be way too touchy at times. Just react firmly and you will be ok. For the rest enjoy the party!!!
9. Ask for anything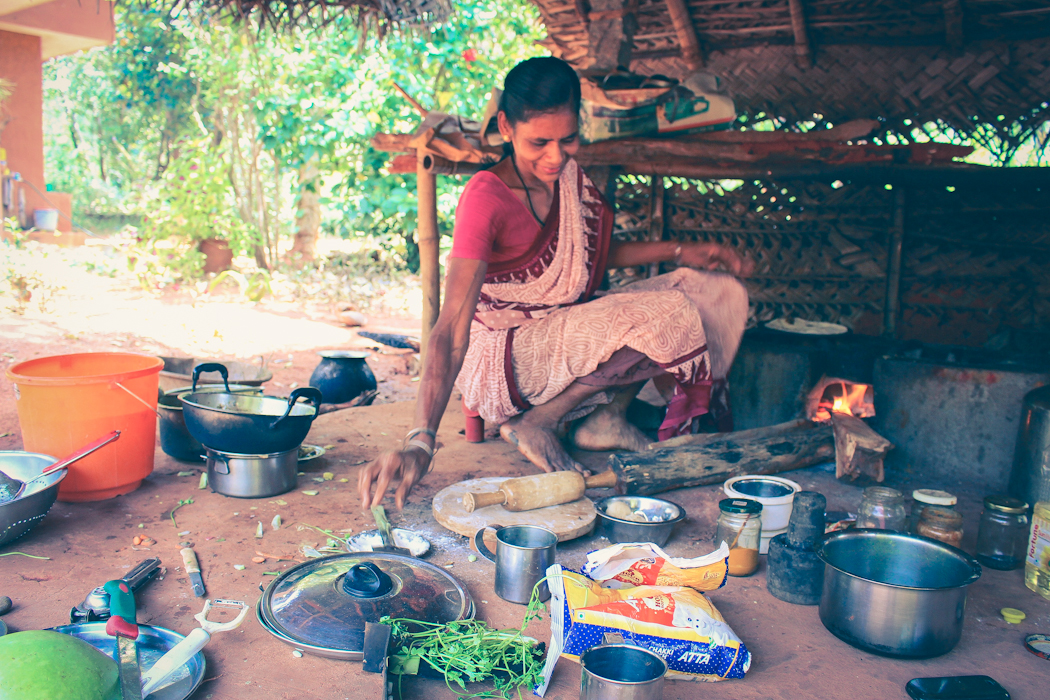 The Indian proverb "Sab Kuchh Milega" (translated as "everything is possible") is an undeniable fact. Through a combination of resourcefulness, pure generosity and a subtle ability to extort a bribe, Indians will never let you down. You'll get whatever you need, whenever you need it, no matter how weird the situation or how absurd your request. You might not believe its at first but I've had a torn flip flop fixed in 5 minutes, a taxi driver going for a 10 hours ride in a blink of an eye, a woman fixing my skirt while I was walking, guys walking me through a river with water up to our chins in the middle of the night, kids showing me the way to anywhere I wanted to go. I've always found a place to sleep, I was always fed even if it didn't look like there was any food miles around. Of course, it all comes with some monetary exchange, but in one of the cheapest countries in the world you will always be able to return the multiple favours with a few rupees.
 10. Climb up a Mountain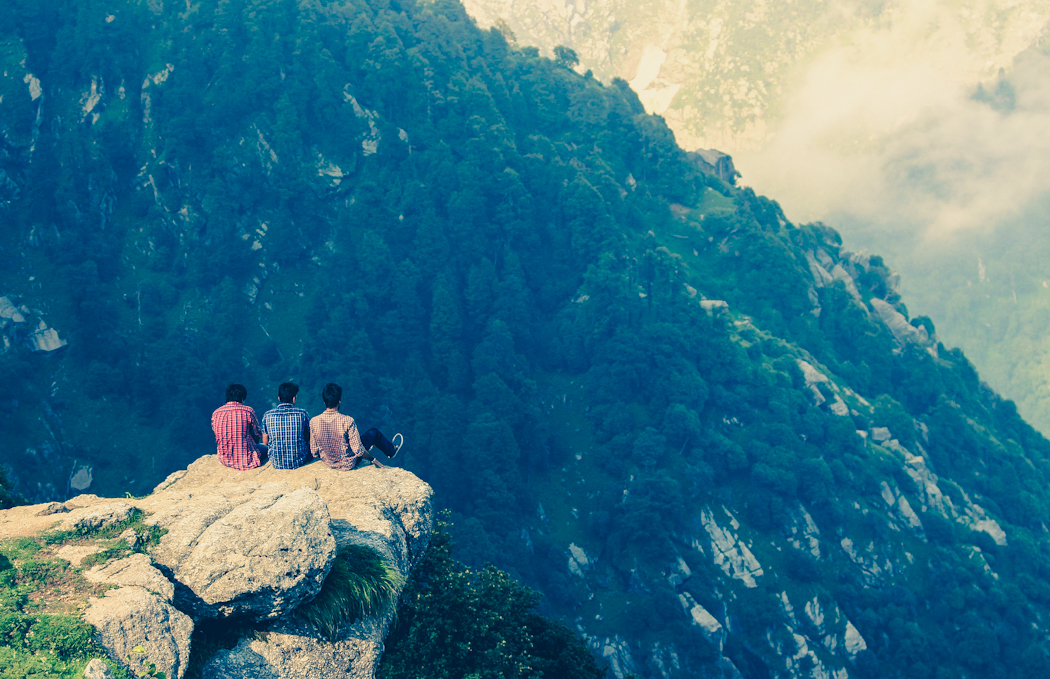 If you happen to be in India in summer, do it as the Indians do and look for a fresh breeze in the Himalayas. I've once left 47 degrees Celsius in Rishikesh for Manali where the nature was stunning and I felt like I was in the Swiss alps. The temperature drops sharp and you might even get really cold at night but the Himalayas are the best place to be between july and september.
Trekking in Manali or walking up to Triund over the clouds in Dharamsala. Either way, as everything is always possible in India, (really everything) even if you walk up only in your t-shirt and shorts there will be people renting out tents, selling you food, or hiking equipment.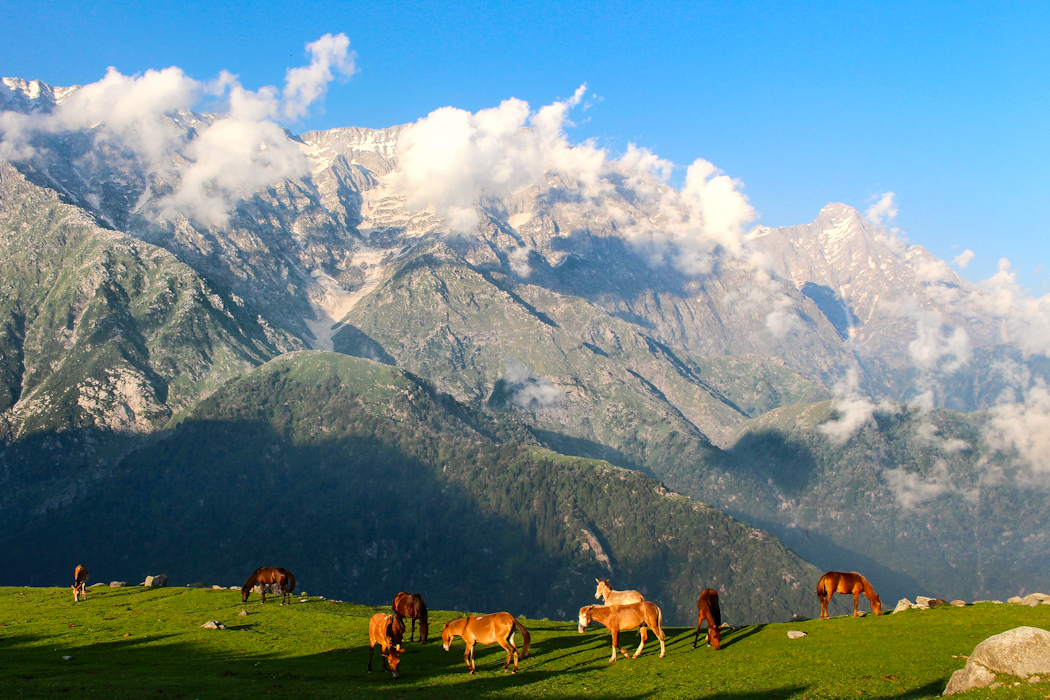 Incredible India it is and hopefully always will be!
Photos: © Sarah Cattani