Cambodia is a Southeast Asian country that spans between the Mekong Delta and the Gulf of Thailand in the south and the low-lying plains in the centre lead to the northern mountains. If you would like to test your knowledge and also learn more about this country, you should try this quiz about Cambodia. Good luck!
Oh, and if you need some help, try reading our articles about Cambodia. These will surely inspire you to travel to this beautiful country!
What is the capital of Cambodia?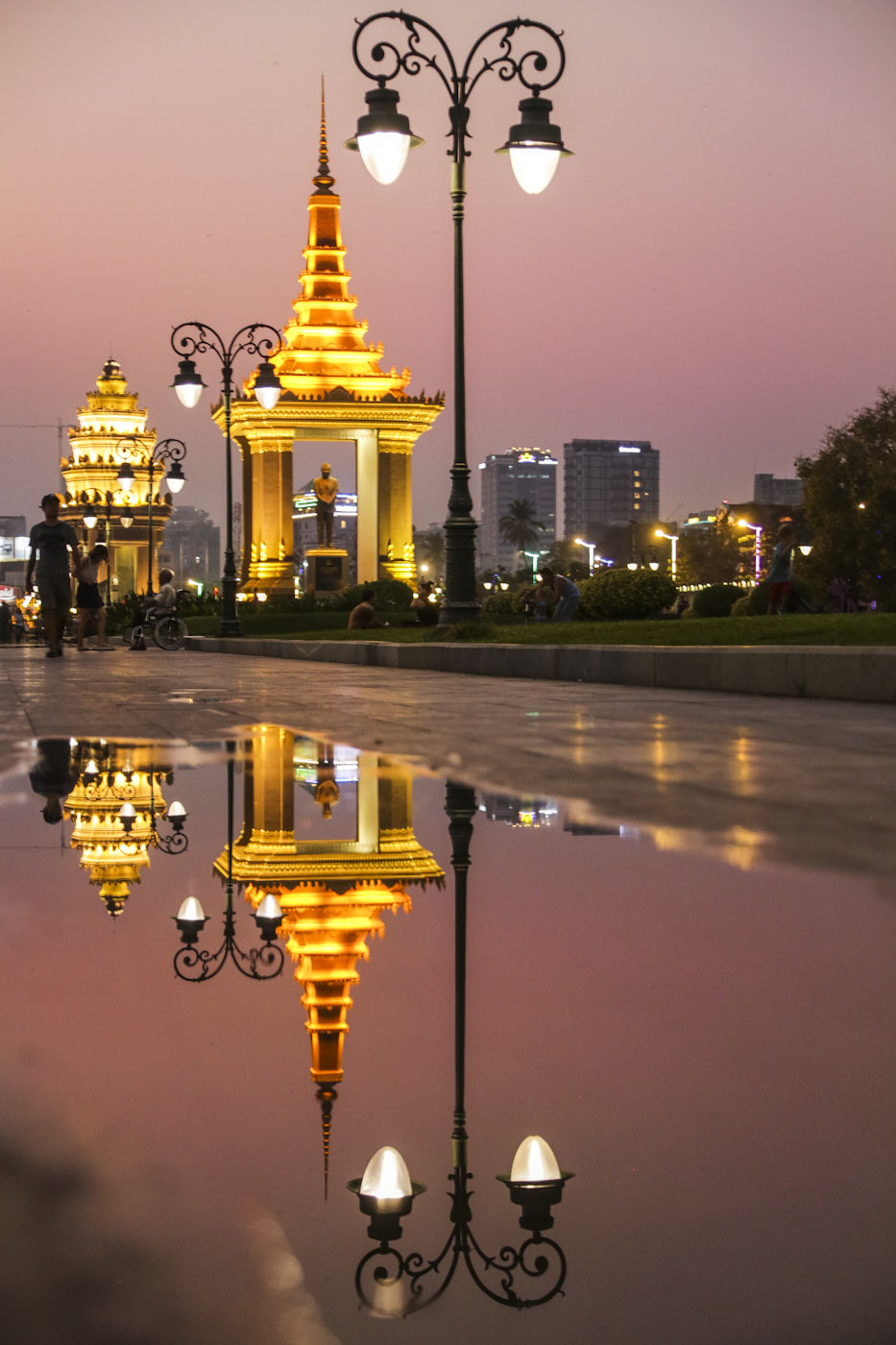 Phnom Penh is Cambodia's largest city and capital. It was known as the "Pearl of Asia" when in the 1920's it was considered one of the loveliest French-built cities in Indochina.
What is the Angkor Wat complex?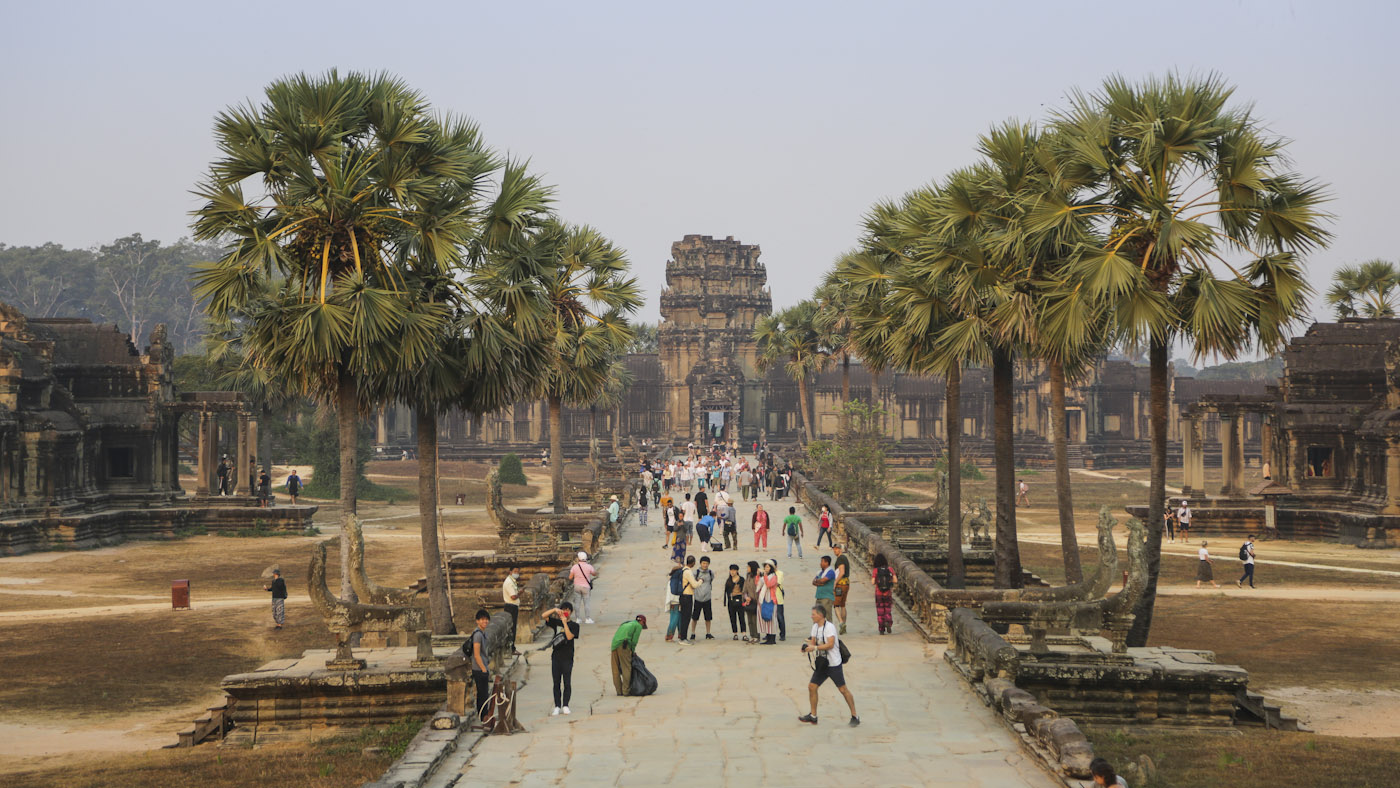 Angkor Wat is a temple complex and the largest religious monument in the world by land area. It was originally constructed as a Hindu temple (dedicated to the god Vishnu during the Khmer Empire), but it was gradually transformed into a Buddhist temple towards the end of the 12th century. It is therefore described as a "Hindu-Buddhist" temple. Would you like to know more about the Angkor Wat temples?
Fish amok is one of the most popular Cambodian dishes. What does it consist of?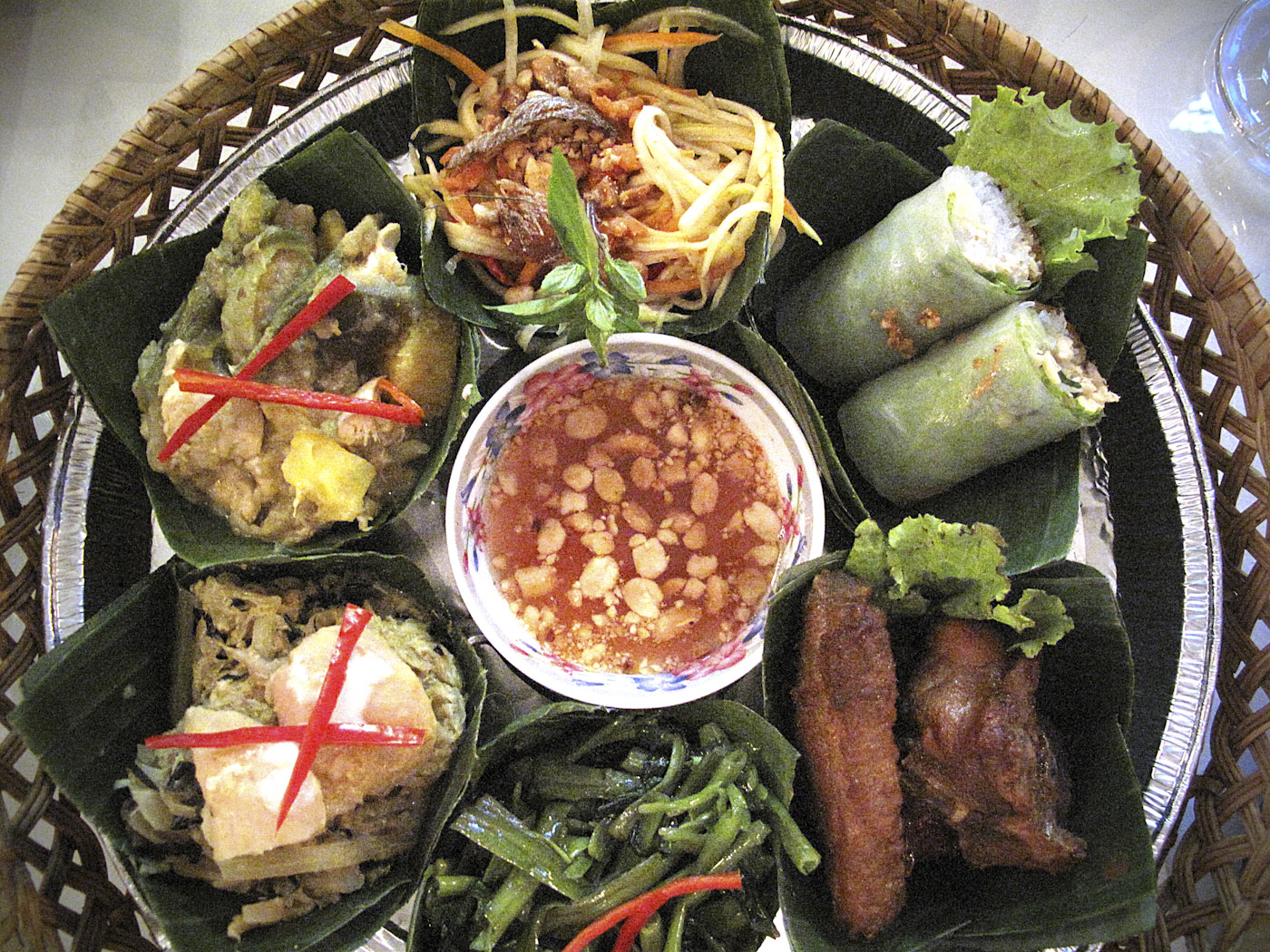 Amok is a celebratory dish from Cambodia. Traditionally it is still steamed in banana or palm leaves. The rich sauce in which the fish cooks is made with coconut milk and coriander. Would you like to know more about cooking courses in Cambodia.
What is this natural phenomenon, and nowadays popular tourist attraction?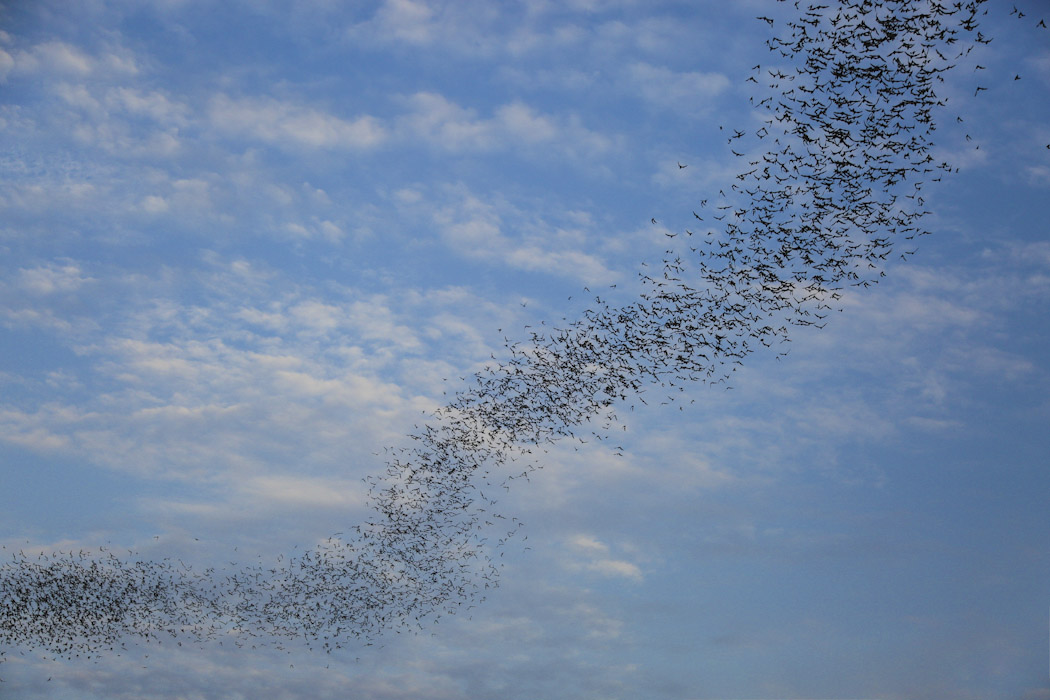 A swarm of millions of bats exits the caves located in the rocks of the Phnom Sampeau site (near Battambang). This natural wonder happens daily, when an endless black stream forms all of a sudden. It is a massive number of bats that comes out of the cave, everyday at around 17h00 (when the sun sets), awaken from their day sleep to hunt during the night. It is impressive how the stream keeps coming out of the cave for at least 30 minutes. Before the entire colony of bats leaves the cave, one bat comes outside to check the hazards. If he finds none, he goes inside and gives the ok for the entire group to come out.
Where is the floating village of Kampong Luong located?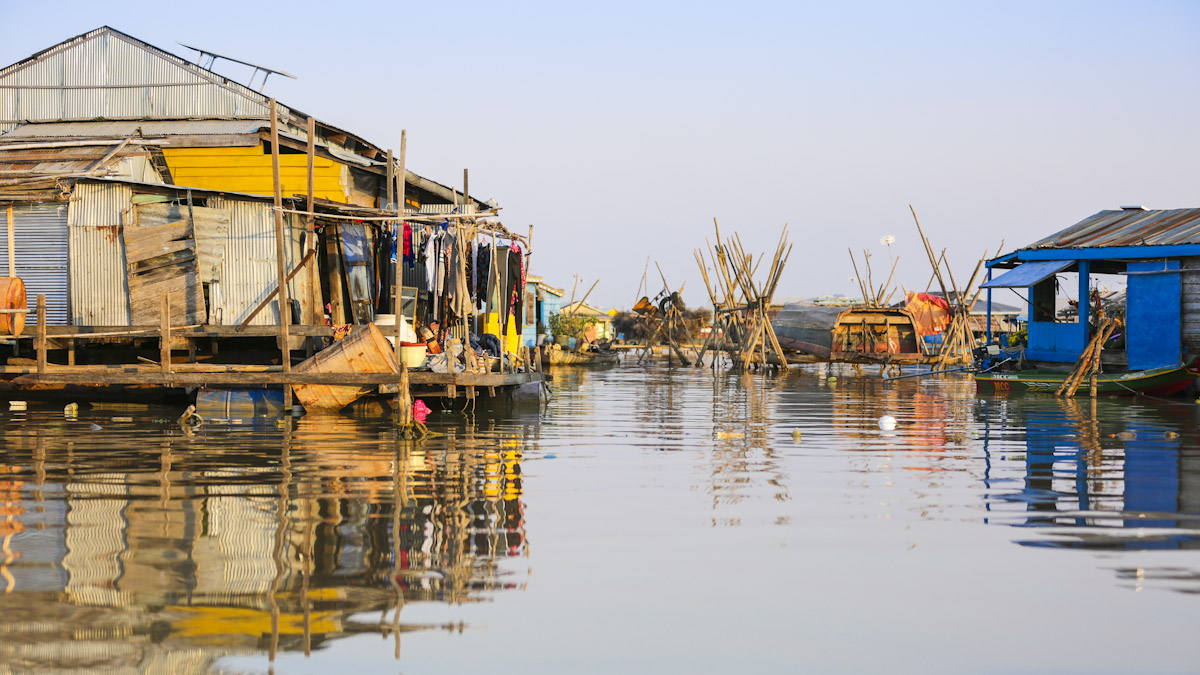 The Tonlé Sap is the biggest lake of Southeast Asia and is home to several floating villages. Kampong Luong is one such village. It is home to around 7,000 people spread through 1,200 families. Watch our video about the Kampong Luong floating village.
What is Cambodia's second biggest city?
Battambang is the second biggest city of Cambodia and much less visited than the capital. It also cannot compete with Siem Reap's Khmer temples, although it has enough attractions to keep you busy for a couple of days. It has also got a pleasant art scene and plenty of rice harvest for long walks through rice fields. Find out more about Battambang.
These disks are used in the Cambodian kitchen. What are they?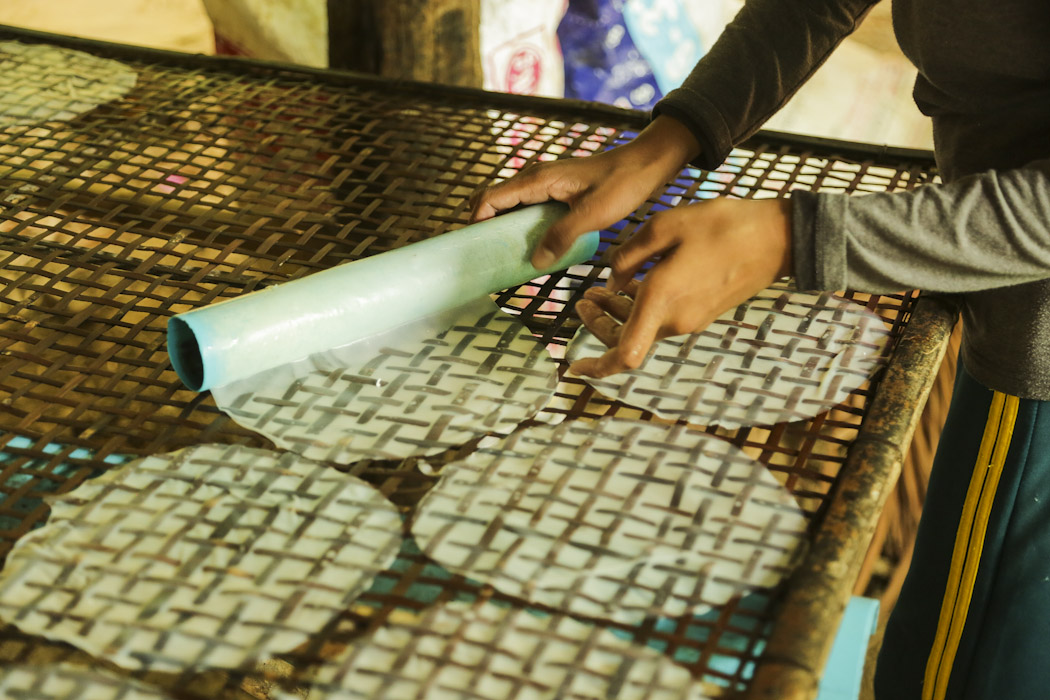 In Cambodia there are still many families producing rice paper traditionally. This is particularly true in areas that are also important rice producers. Rice paper is used to make spring rolls, therefore its demand is quite high.
Who were the Khmer rouge?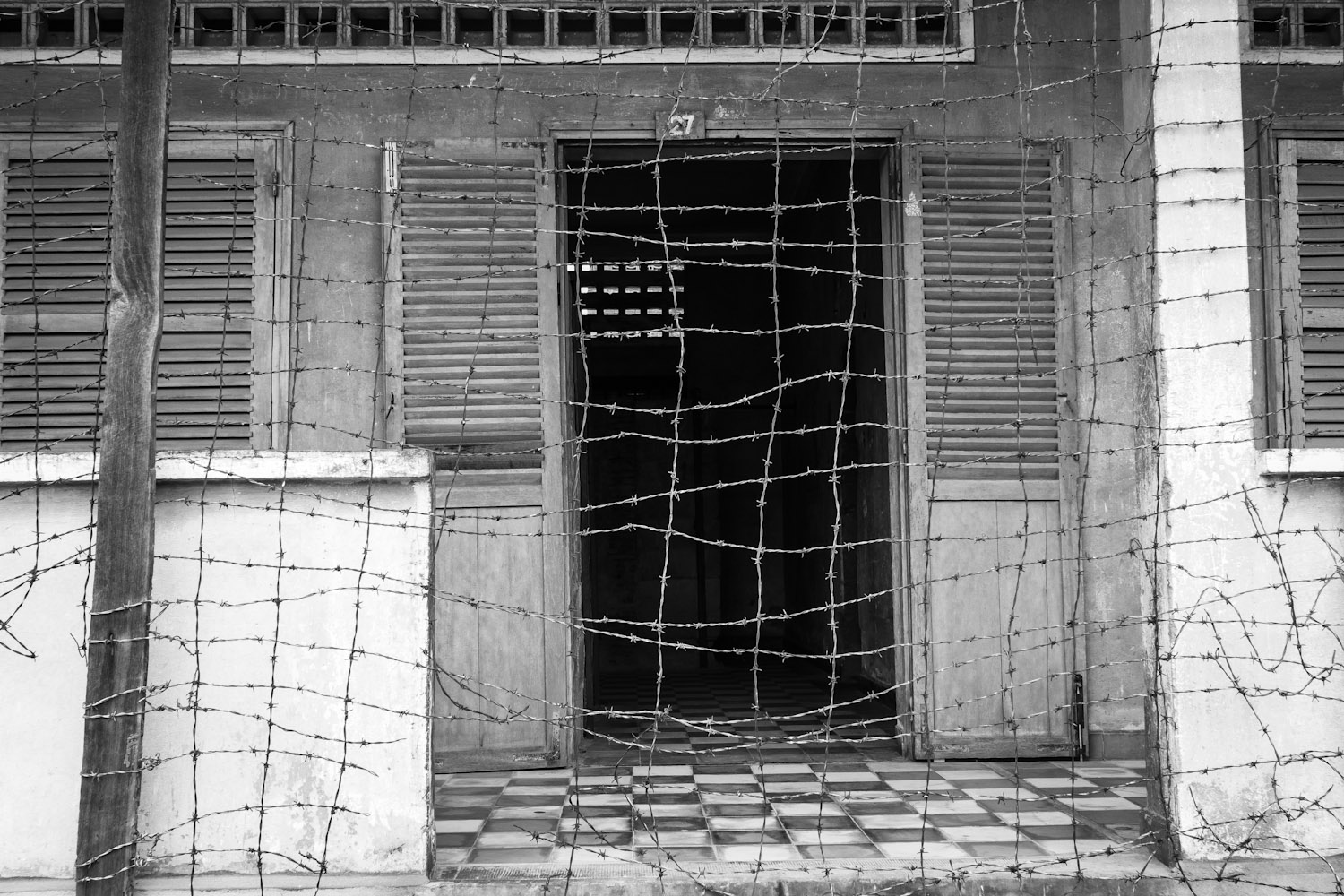 The Khmer Rouge is the communist regime that ruled Cambodia from 1975 to 1979. They came to power, lead by Pol Pot, when they won the Cambodian Civil war in 1975. They are infamous for having killed and tortured up to 2 million people, i.e. 25% of the Cambodian population.
What are the killing fields in Cambodia?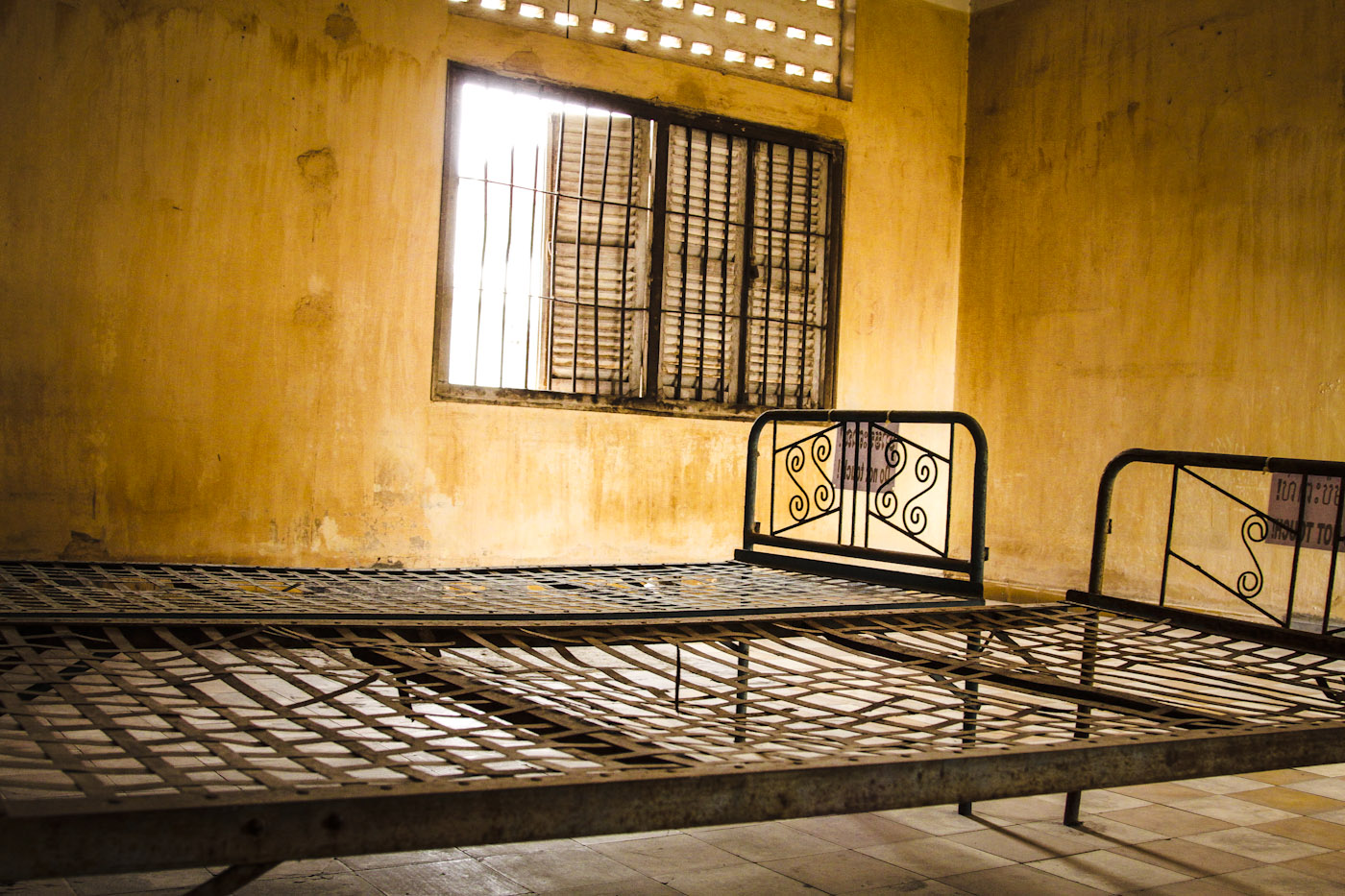 The killing fields and prisons were used during the period ruled by the Khmer Rouge. They imprisoned, tortured and murdered not only their political opponents, but also all the intellectuals to prevent any future rebellion and resistance. Because of their xenophobic ideals to reach national purity, they also massacred different ethnic minorities. The genocide museum is located in the Tuol Sleng prison, a former secondary school, where at least 20,000 people were imprisoned and tortured. Once this and other prisons ran out of space for mass burials, they started killing and burying their prisoners in the killing fields 15 kilometres away from Phnom Penh. Today, the killing fields and prisons serve as museums and can be visited.
Why are rats saving lives in Cambodia?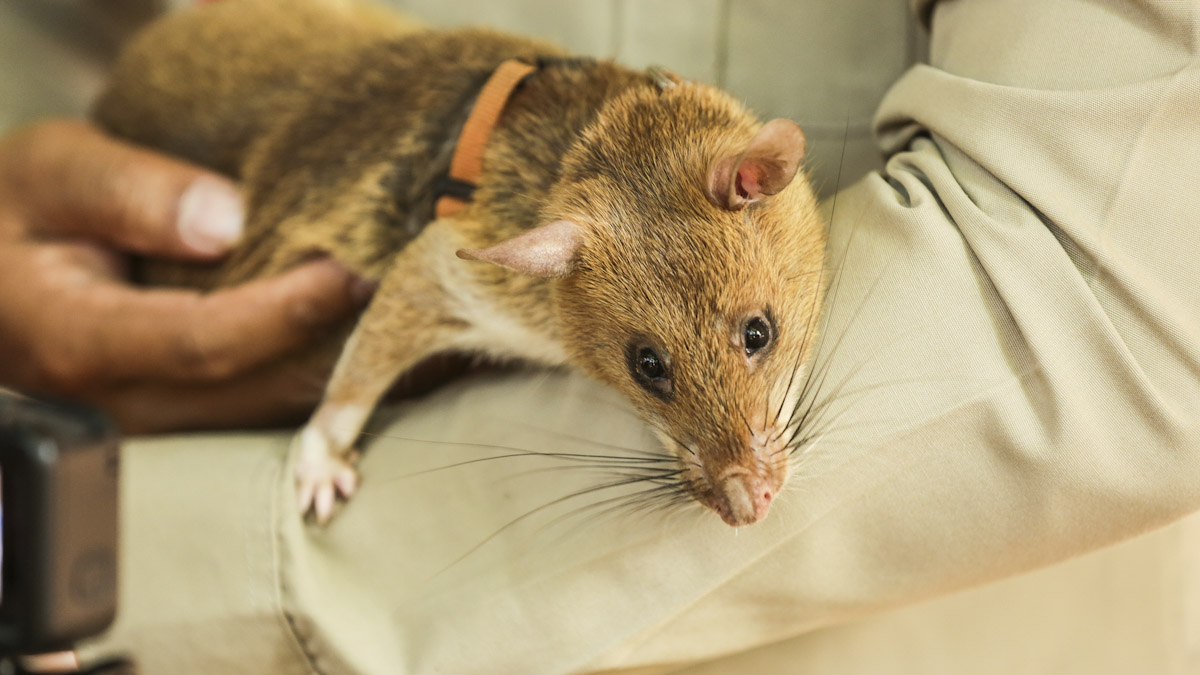 HeroRats are the rats trained by APOPO, an NGO fighting the global issues of terrestrial mines with the help of cute rodents, which are originally from Tanzania, where they are bred and trained. They are giant pouched rats, weighing between 1 to 1,3 kilos, they get their names from their cheek pouches, which they use to store and carry food. Find out more about the APOPO hero rats.
Where are Cambodia's islands located ?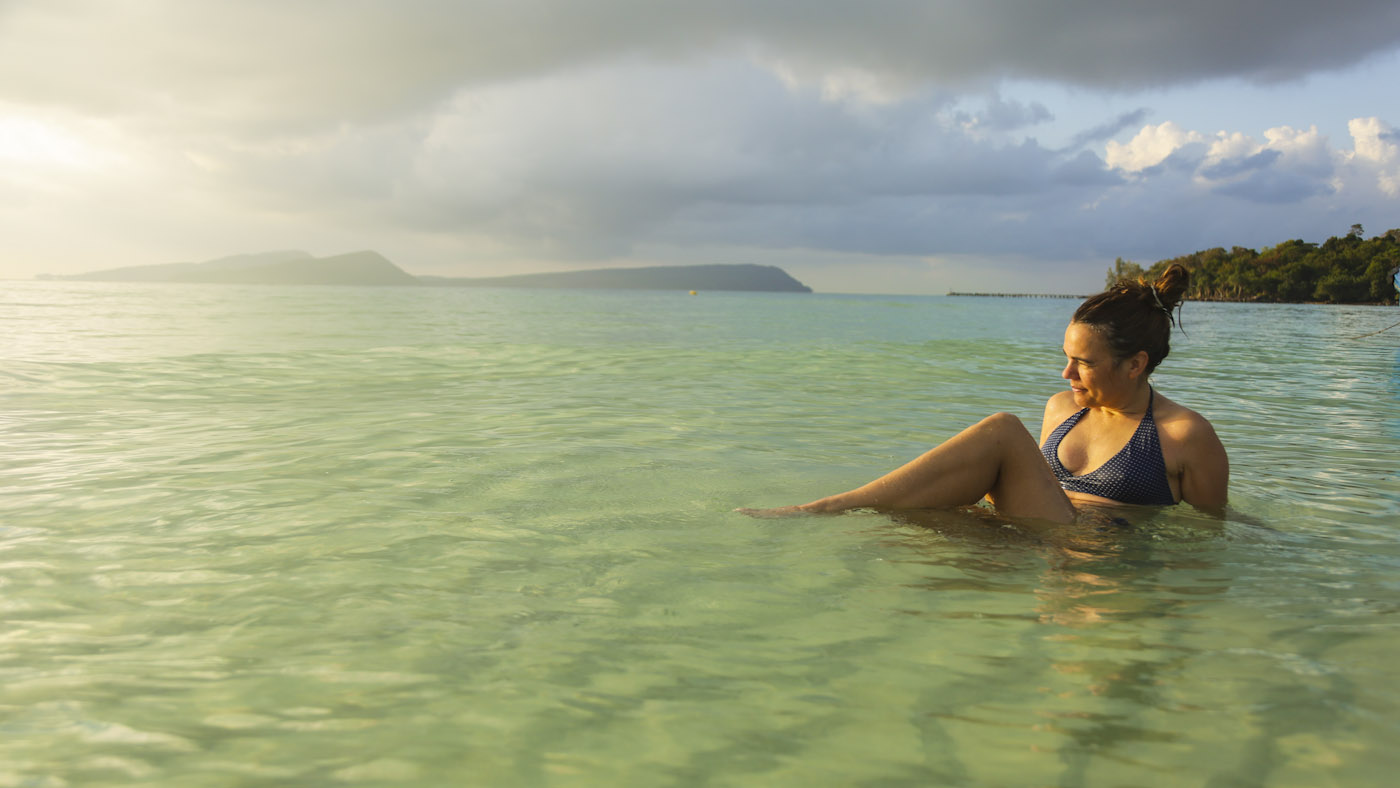 The coast of Cambodia is located in the southern end of the country, with more than 60 paradisiacal islands spread in the turquoise waters of the Gulf of Thailand. The word for island in Cambodian is 'Koh' and for this reason names of islands start by Koh.
How Much do you know about Cambodia?
Congratulations, you know a lot about Cambodia!

Not bad, you do know a few things about Cambodia!

Sorry, there is still a lot to be improved!

If you fancy having more travel information about Cambodia, read our articles about Cambodia.